Welcome to New York, the Empire State. This is where you will find all of our New York Travel Guides!
New York is located in the northeastern quadrant of the United States, bordered by Connecticut, Massachusetts, New Jersey, Pennsylvania, Vermont, Canada and shares a maritime border with Rhode Island.
This is the 27th largest state by area and home to New York City (NYC), the most populous city in the United States.
Capital City: Albany
Population: About 20.2 million
Time Zone: Eastern Standard Time (EST)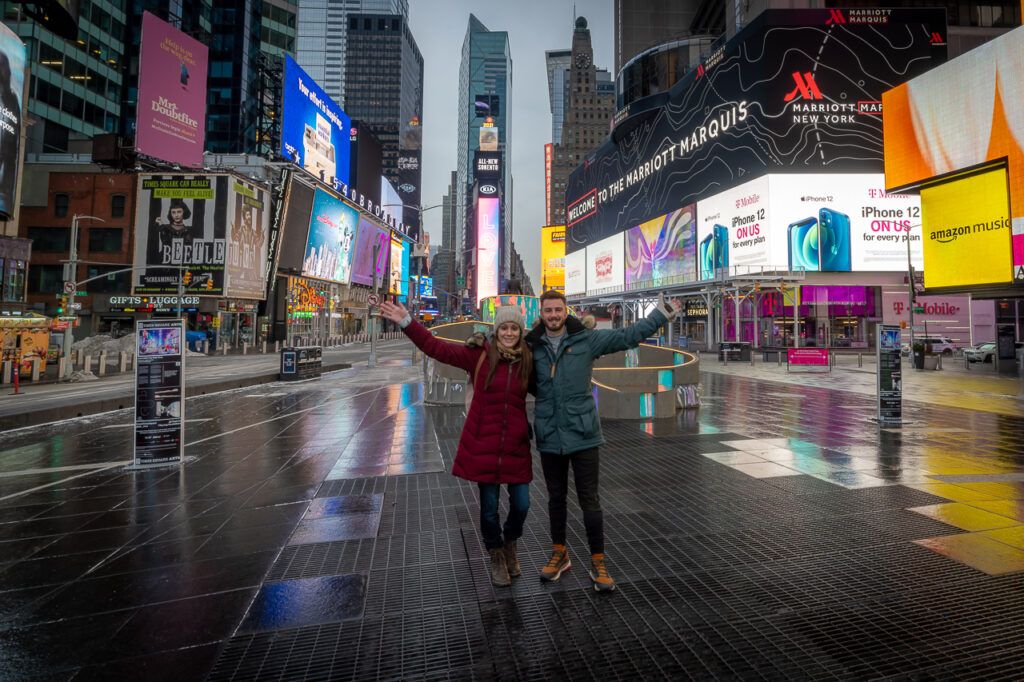 New York Travel Highlights
While NYC is the major highlight of New York State, drawing in almost 70 million visitors each year, there is far more to the Empire State than just New York City.
Head up to the Adirondacks to hike Mount Marcy, the tallest peak in New York before driving west to the Finger Lake region for a wine tour and explore stunning State Parks filled with dramatic gorges and waterfalls.
Even further west, you will find the world famous Niagara Falls which should certainly be on your travel bucket list.
There are no National Parks in New York state, but there are many National Monuments, Scenic Trails, Historic Sites and State Parks worth visiting.
Use our New York travel guides below to help plan your trip to the Big Apple and beyond.
Popular State Parks In New York:
Letchworth State Park
Buttermilk Falls State Park
Robert H. Treman State Park
Bear Mountain State Park
Niagara Falls State Park
Interested in NY State Parks? Make sure you visit the 20 best state parks in New York.
Popular Places To Visit In New York:
Buffalo
Saratoga
Rochester
Albany
Ithaca
Syracuse
Adirondacks
New York City
Finger Lakes Region
Hudson River Valley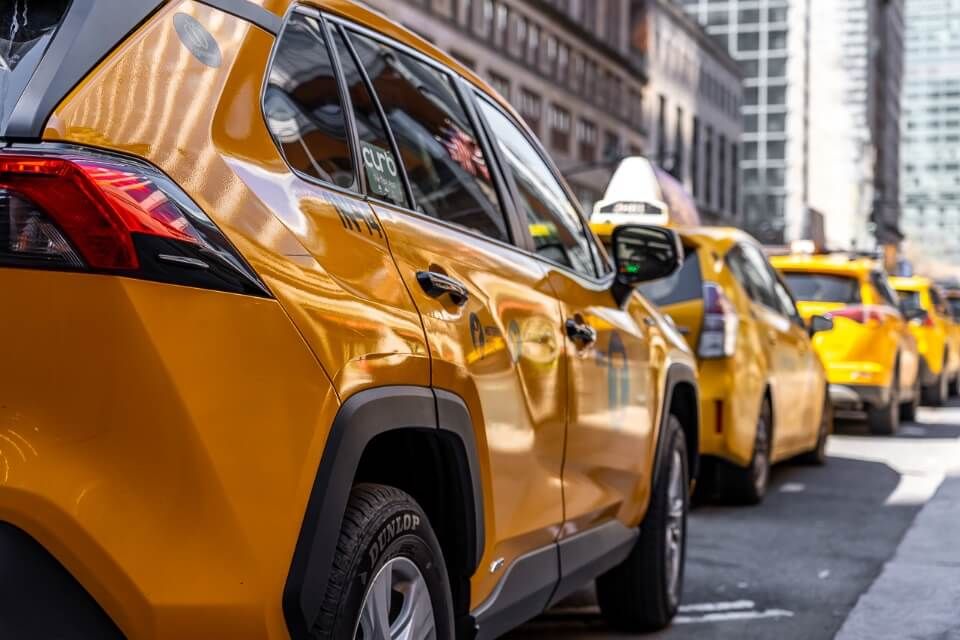 New York City Travel Guides
The Big Apple is often referred to as the cultural, financial, media and entertainment capital of the world. New York City is the destination our readers always ask about and it is easy to see why.
This city will always hold a special place in our hearts because this was the first city we lived in as a married couple (a big deal for full time travelers).
We spent many months endlessly exploring everything this famous city has to offer. While we no longer live here, we make it a habit to return several times a year.
There is just something special about New York City. It gets under your skin and never leaves. We recommend you visit NYC at least one in your lifetime.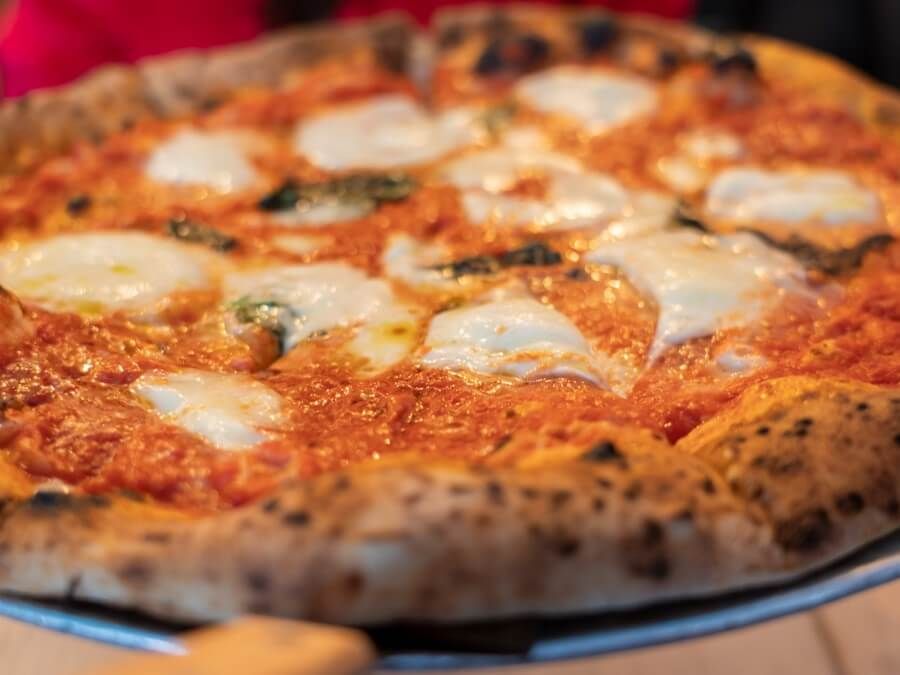 Best Of NYC
Below you will find the very best the city has to offer.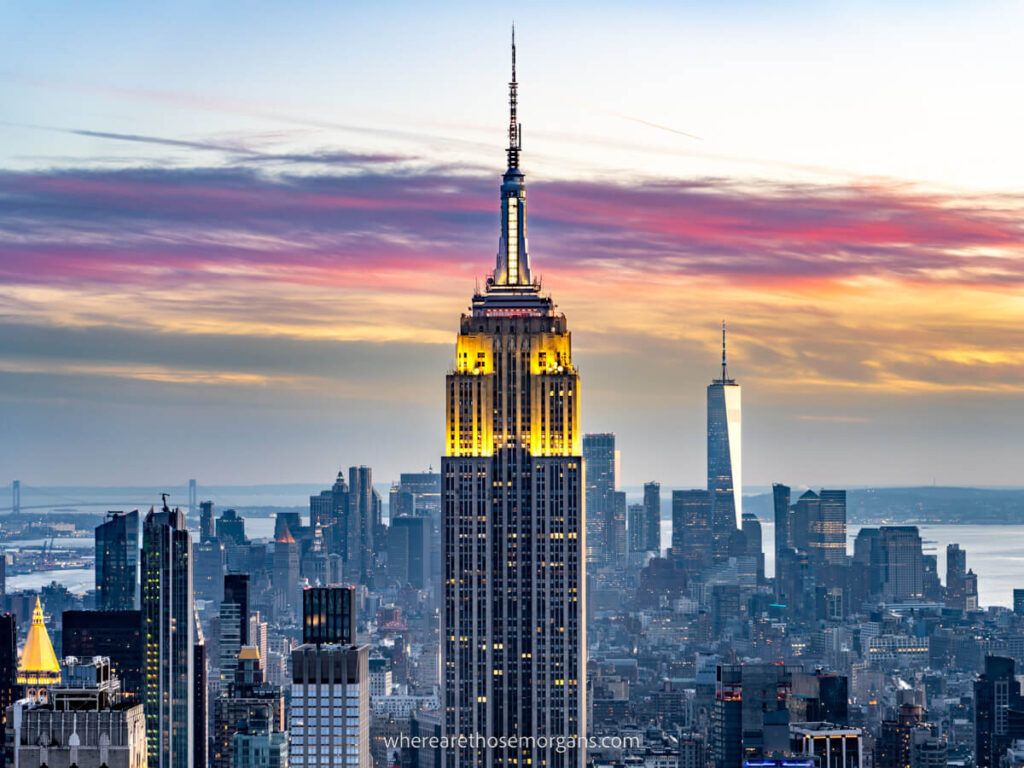 Observation Decks
Whether you are a first time visitor or a returning visitor to NYC, there is nothing like soaking up the skyline from a high vantage point.
There are 5 observation decks in New York City and having summited all 5 viewing platforms ourselves, we can tell you the best parts about each observation deck in the city.
Edge at Hudson Yards – New York's highest outdoor sky deck with an optional City Climb experience taking you 1,200 ft above Manhattan.
Empire State Building – The most iconic observation deck filled with history and glamour. The 360 degree view of surrounding concrete buildings is stunning, but it's the most expensive option.
One World Observatory – The tallest observation deck with a different perspective to the others. But while you are closer to Brooklyn Bridge and Statue of Liberty, the sunset is much less impactful.
SUMMIT One Vanderbilt – The newest addition to New York City's high vantage points. But this is more than just an observation deck, it's an entire experience.
Top of the Rock – The shortest and unglamorous option from the outside, but in our opinion, the observation deck with the best view in all of New York City.
Can't make up your mind about which NYC observation deck to visit? Don't miss our popular guide to the best observation decks in New York City ranked with pros and cons.
New York Travel Planning
Visiting NYC can be extremely overwhelming. Where do you stay, what attractions do you see and what can't you miss when visiting the city?
Use our popular guides to help you draft a NYC itinerary.
Best things to do in NYC – Everything you should do when visiting NYC including free, cheap and fun things to experience.
Need help organizing your visit to New York City?

Our popular 50+ page New York City Guidebook can help you with planning every aspect of your trip.
NYC Travel Inspiration
If you are just looking for a little inspiration, we are sure these next New York travel guides will motivate you to start packing your bags as soon as possible.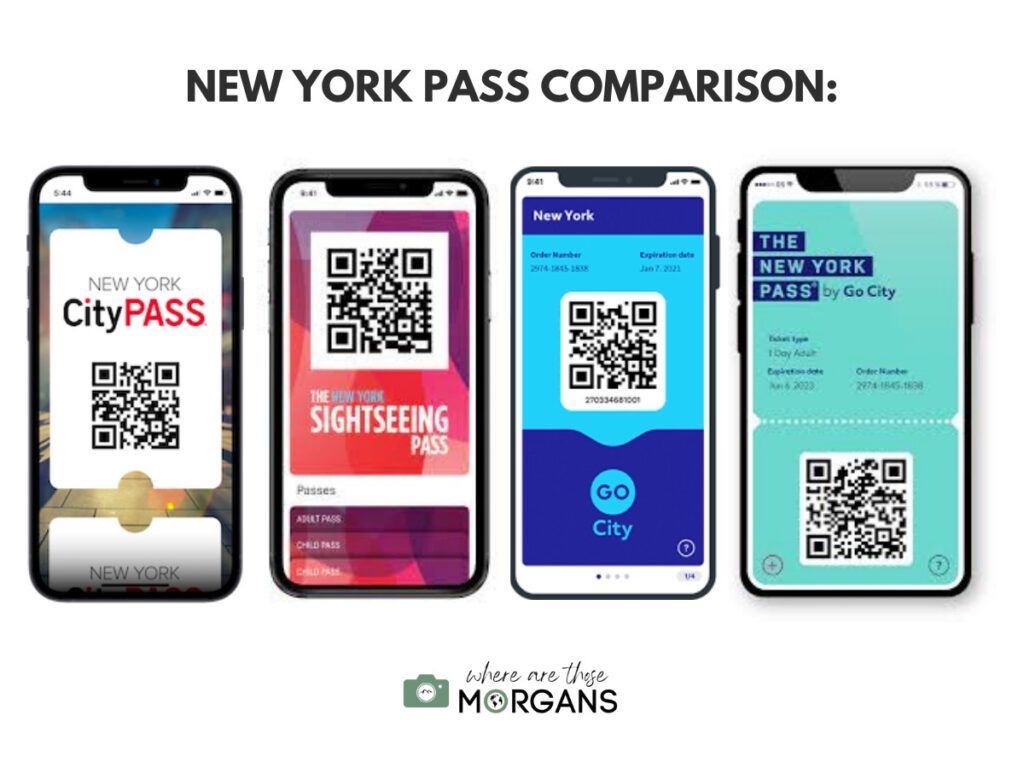 New York City Attraction Passes
A New York attractions pass is one of the best ways to save money in the city.
There are 4 major New York attractions passes:
Having used all 3 of these passses ourselves in multiple cities around the world (New York Pass is owned by Go City), we are very familiar with how each pass works.
We think the NY Sightseeing Pass offers the best deal for an easy to use pass with flexibility and big savings. With the NY Sightseeing Pass, you have total control over exactly what you see and when you see it.
So we have teamed up with Sightseeing Pass to offer our readers an exclusive 10% discount on your NY Sightseeing Pass.
Want To Save Money In NYC?
Use the button below to claim 10% off any NY Sightseeing Pass.
If you want to read more about each individual New York Pass, you can read our honest reviews:
Can't decide which NY Pass to buy? Read our detailed comparison to the New York attractions passes to help you decide which one you should purchase for your visit to the Big Apple.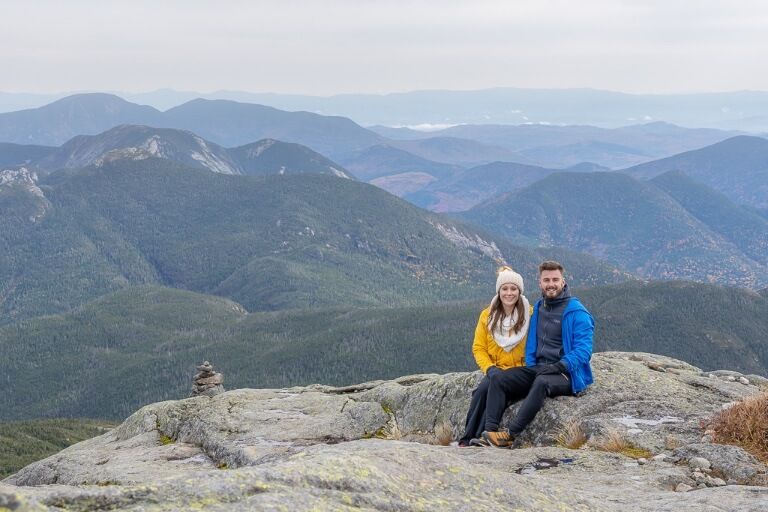 Upstate New York Travel Guides
Like we mentioned before, there is so much more to beautiful New York State than New York City. Upstate New York is considered to be the geographic area anywhere north of New York City.
As you can imagine, that is a pretty big region to explore. But Kristen grew up in Upstate NY, specifically the Finger Lakes area, as well as completed her Bachelors Degree in Buffalo, NY and Masters Degree in Rochester, NY.
So you can consider us experts when it comes to this region. We will show you the best hikes, places to visit, things to do and even a few stellar restaurant recommendations.
Love waterfalls? Don't miss our popular guide featuring the best waterfalls in New York State with tips on how to find them as well as hotel and restaurant recommendations.
Adirondacks Travel Guides
The Adirondacks Park was created in 1892 by the State of New York and is protected by state law. This park is located in northern NY about 5 hours north of Manhattan.
With over six million acres, the Adirondack Park is the largest park in the contiguous United States which covers one-fifth of the entire state.
Popular places in the Adirondacks include Lake Placid, Lake George, Saranac Lake and Plattsburg.
Hiking Mount Marcy – A stunning hike up New York's highest peak in the Adirondacks high peaks region.
When hiking in the Adirondacks, we always use Gaia GPS. You can use our special link to receive 20% off a Gaia GPS subscription.
Or want a different app? Be sure to check out this roundup of popular hiking apps to help you conquer those bucket list hikes in upstate New York.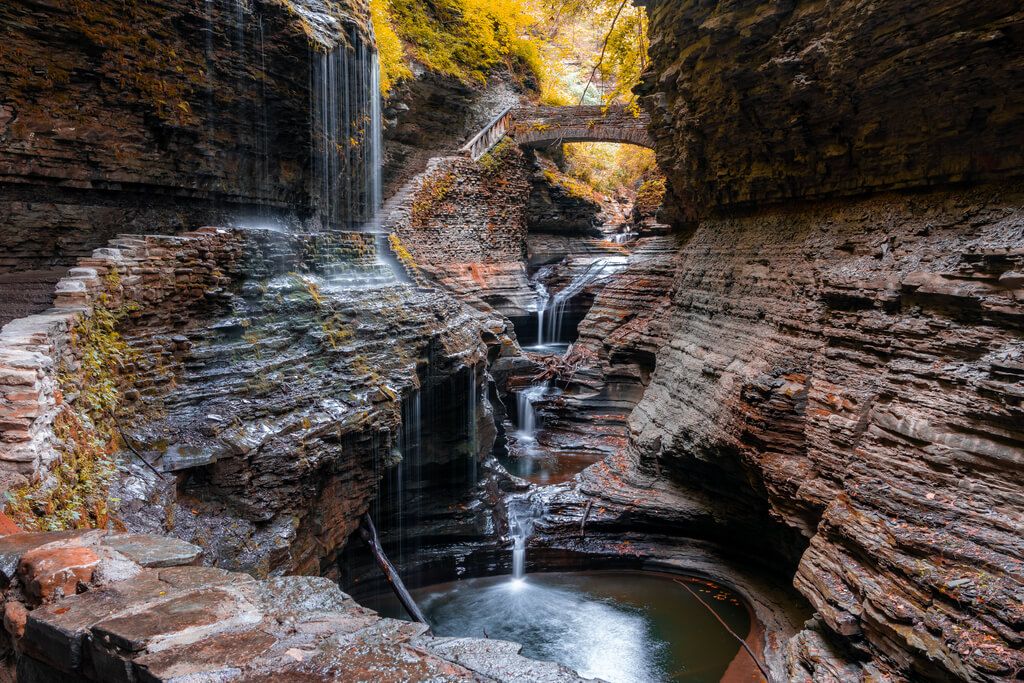 New York Finger Lakes Travel Guides
We are truly saving the best for last with the Finger Lakes region.
This area is a hidden gem featuring a group of 11 long narrow lakes perfect for endless outdoor activities ranging from golf and hiking to skiing and snowboarding.
If you are a wine lover, this would be the perfect spot for you because the Finger Lakes region is home to over 100 wineries. Wine tours along Canandaigua, Keuka, Seneca and Cayuga lakes are extremely popular.
Start with one of our detailed Finger Lakes travel guides:
NY Finger Lakes Travel Guides
Or find amazing new hiking trails at one of the Finger Lakes gorge trails:
Buttermilk Falls State Park – Don't miss the popular Gorge and Rim trail featuring stunning waterfalls, jagged gorges and natural beauty.
Cascadilla Gorge – A stunning gore hike with 6 large waterfalls on Cornell University campus.
Grimes Glen Park – This small park is not a NY State Park, but it is still a hidden gem worth visiting.
Ithaca Falls – How to visit Ithaca Falls in the Finger Lakes region of New York.
Letchworth State Park – Known as the Grand Canyon of the East, this State Park was dubbed the most stunning State Park in 2015.
Robert H. Treman State Park – Follow twelve waterfalls along the stunning stone staircases as you pass into the depths of Enfield Glen gorge.
Western New York Travel Guides
This western region of New York State is home to Niagara Falls, the Erie Canal, delicious Buffalo style chicken wings and of course, lots of lake effect snow.
Here are popular things to do in Buffalo:
*Please note this page may contain affiliate links. If you click on one, we may earn a small commission at no extra cost to you. Thank you for supporting the free content we provide! Read more in our disclosure policy.*
More New York Travel Guides