Planning an epic US road trip? You have come to the right place because in this section of our blog, we have every road trip planning resource you will need for the perfect trip.
Our goal is to help you make the most of your time so you can experience the stunning landscapes, beautiful scenic drives and National Parks with your loved ones.
Having driven across the United States multiple times, we have a learned a thing or two about how to successfully plan, pack and implement a road trip.
US Road Trip Inspiration
The USA is massive. Seriously, it can be even bigger than it looks.
Did you know it would take about 50 hours to drive from the west coast all the way to the east coast? We know this because we did it… New York City to Seattle. It was amazing!
But with so many options, where do you begin? This is why we created an extensive guide featuring the 30 best US road trips.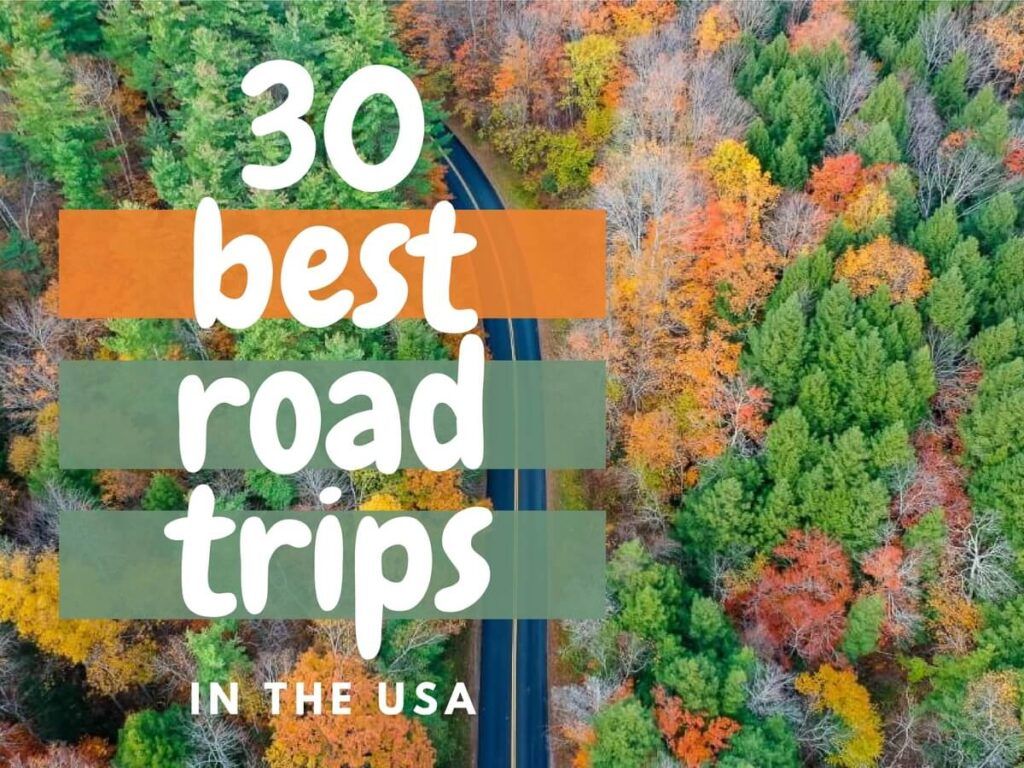 Read the 30 best US road trips here.
We recommend you begin with this guide because we have included driving times, key stops along each route, detailed explanations and why each trip is a good option.
Featured US Road Trips
Over the years and after thousands of miles, we have driven some pretty epic routes that have taken our breathe away. Below you will find our personal favorite US road trip routes.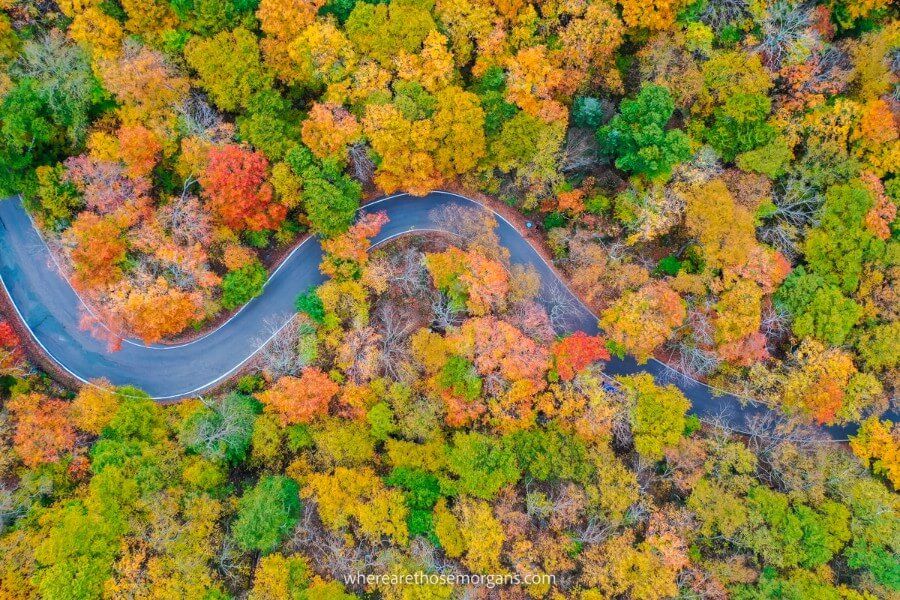 New England Fall Road Trip Itinerary
This fall foliage tour of New England features ten amazing stops with a 5, 7 and 10 day example itinerary.
Without going into much detail, this road trip includes locations in New Hampshire, Maine, Vermont and a special additional location.
Read about stunning fall foliage in New England here.
If you enjoyed this New England road trip, you might also like a detailed guide to the best stops along the Kancamagus Highway in New Hampshire.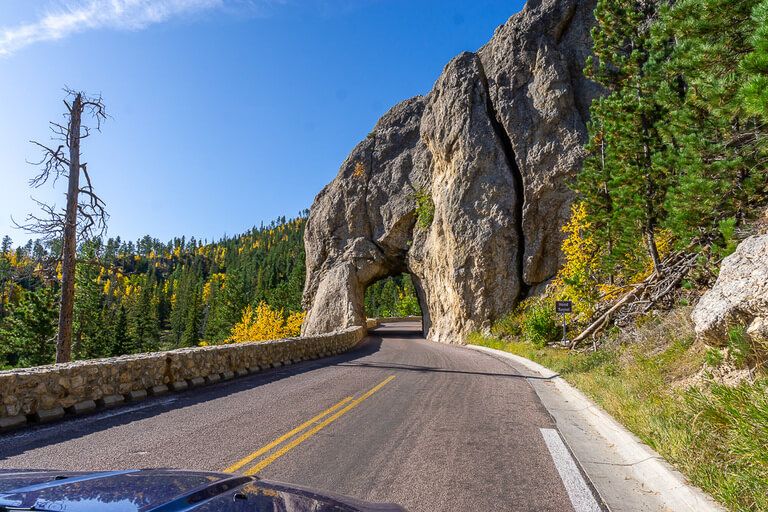 South Dakota Road Trip
We believe South Dakota's Black Hills are highly underrated. When we first drove through this area in 2019, we didn't have much expectation, but we were completely blown away by the beauty of the Black Hills.
We loved the area so much, we decided to explore more of the area in 2021 and used this trip to perfect our South Dakota travel guides. This features detailed itineraries for both a 4 day and 7 day road trip through South Dakota.
Read about underrated South Dakota here.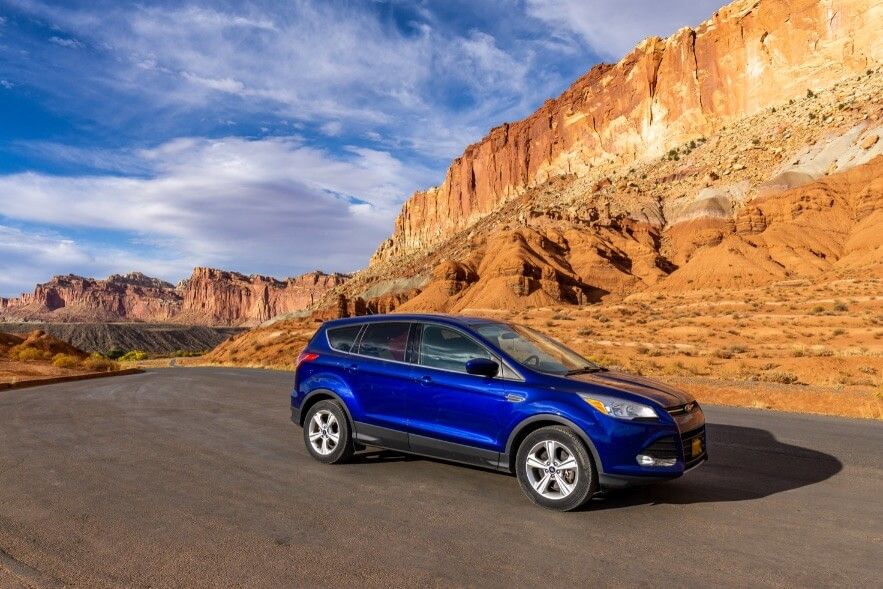 Utah's Mighty Five
Utah is home to the amazing Mighty Five National Parks circuit. This road trip features dramatic landscapes, fascinating sandstone rock formations, epic hiking and stunning photography opportunities.
Our Utah Road trip guide will take you to Zion, Bryce Canyon, Capitol Reef, Arches and Canyonlands National Park along with hopping the border into northern Arizona for even more scenery.
This Utah road trip guide is jammed packed with nine amazing itineraries to help you plan your dream vacation.
Read about scenic drives in Utah here.
If you are heading to Utah, you may also want to check out things to do in Kanab, Utah.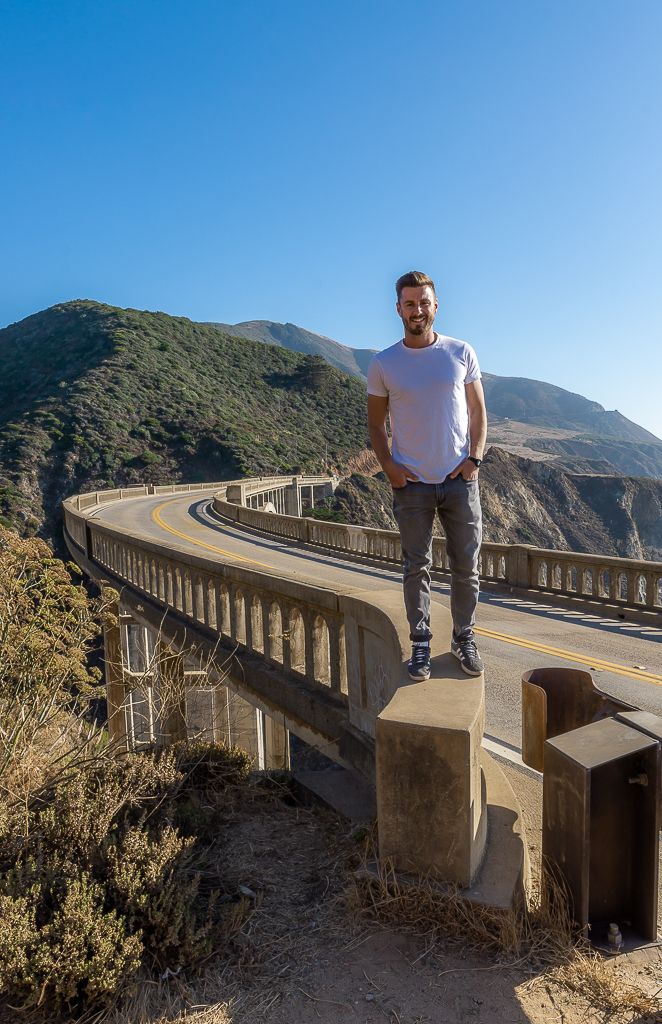 California Pacific Coast Highway
California's Pacific Coast Highway (PCH) is one hell of a road trip. As you drive the winding turns of California's coast, you will pass quaint towns, bucket list cities and stunning vistas.
The drive along California's Pacific Coast Highway 1 from San Francisco to San Diego is easily on of the most famous US road trips. Our PCH guide will detail 23 amazing stops along California's coast.
Read about California's Pacific Coast Highway here.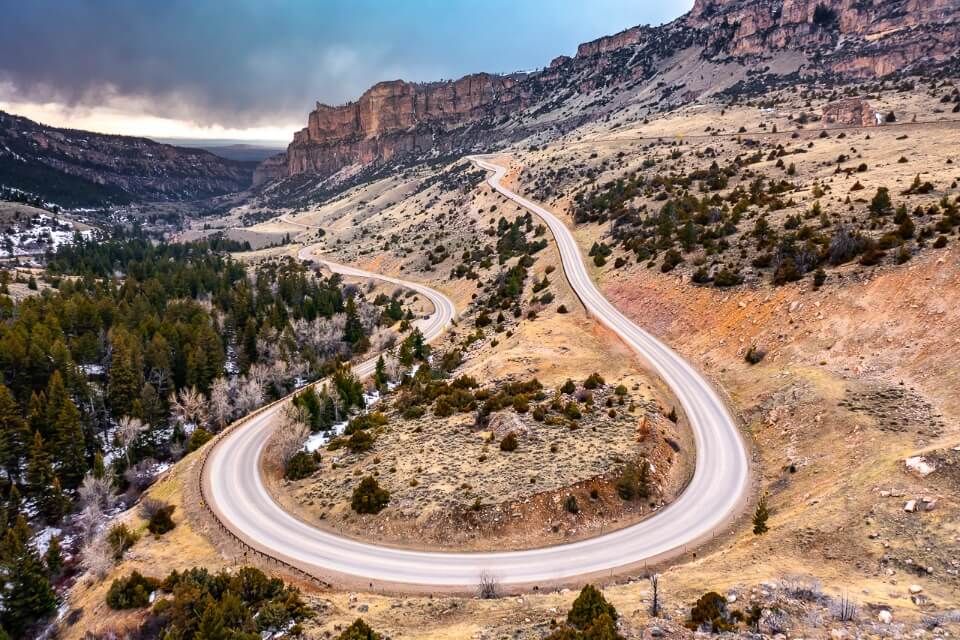 Salt Lake City To Yellowstone
Driving through Wyoming from Salt Lake City to Grand Teton National Park and Yellowstone National Park is an extremely picturesque drive. We believe 7 days is the perfect amount of time to cover everything on this route.
This guide includes a 7 day road trip featuring things to do and where to stay in each location as well as helpful alternative routes and airport information.
Read about Salt Lake City to Yellowstone here.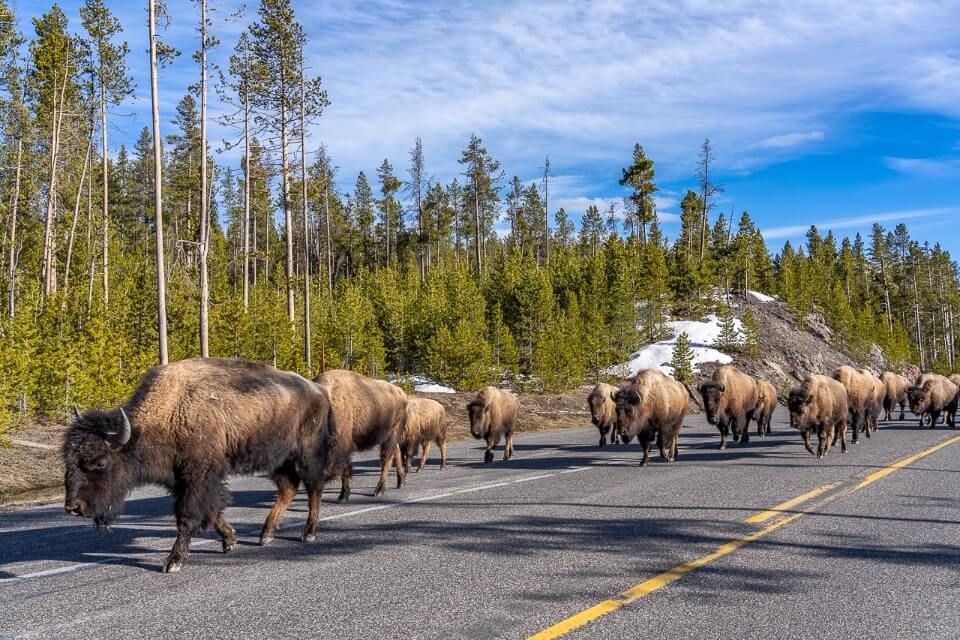 Mount Rushmore To Yellowstone
This is one of our favorite road trip routes because it combines South Dakota's stunning Black Hills with 3 National Parks, Devils Tower National Monument and the Mount Rushmore National Memorial.
We have created this perfect 10 day itinerary based on our personal experience. This guide will show you the very best things to do, where to stay and how to make the most of your visit to both South Dakota and Wyoming.
Read about Mount Rushmore to Yellowstone here.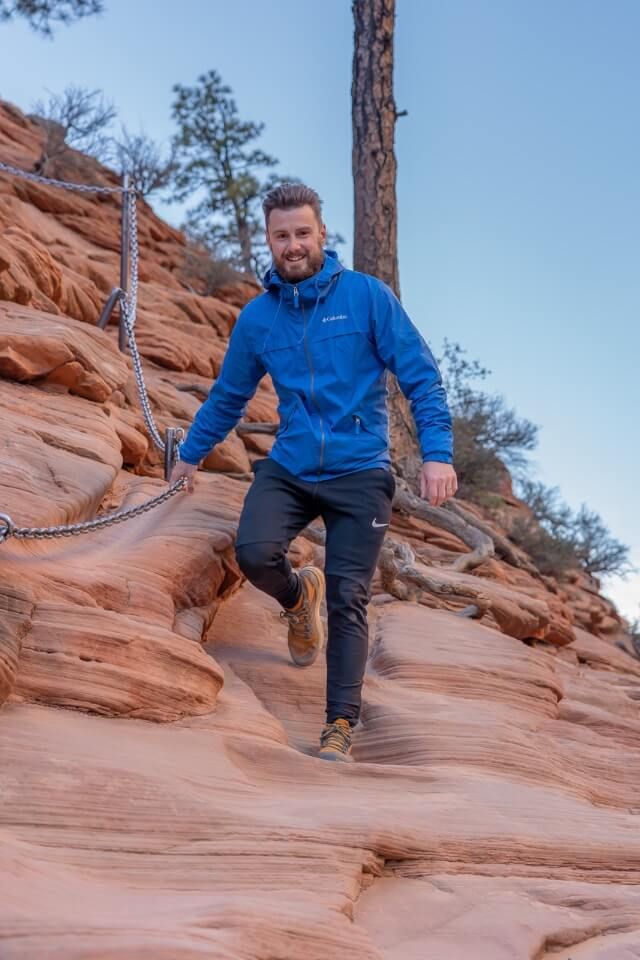 Zion To Bryce Canyon National Park
Combining a visit to both Zion National Park and Bryce Canyon National Park makes for a great southwest Utah road trip itinerary.
Zion is great for adventure hiking while Bryce Canon is good for families and photographers. In this guide, we will show you how to visiting both National Parks with 3 different travel itineraries.
Read about Zion to Bryce Canyon here.
Want more National Parks? Visit our National Parks page.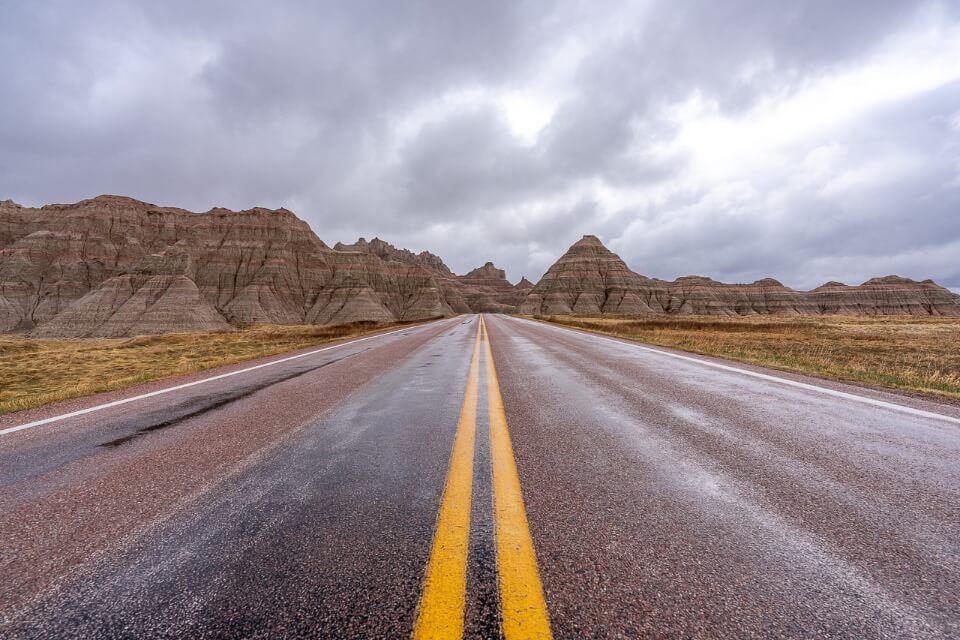 Resources For Your Road Trip
There are many variables that go into planning for a road trip and it can be extremely overwhelming. This next section is dedicated to helping you plan, pack and prepare for your time on the road.
Start with these motivational road trip quotes then use the other road trip planning resources below to help you get ready for your adventure.
Road Trip Planning
We have created a simple system to plan a road trip in 10 easy steps. This guide will focus on how to pick your destination and then plan a route.
We will then explain how to create a budget, how to prep your vehicle and mistakes you should avoid. We will also go over important planning apps to help you plan your journey.
Read how to plan a road trip here.
Road Trip Packing
Packing for a road trip can be the most difficult part, but it doesn't have to be.
Less is more when it comes to packing.
You don't want to be driving around with a car stuffed full to the brim. Too much stuff will get old very fast.
Use our road trip packing list which has been tried and tested. This packing guide features a downloadable checklist so you can check off each item individually as you pack for your trip.
Need a travel itinerary? Shop our travel ebooks.
Road Trip Apps
We have put together a short list of the best apps and resources we use everyday. These resources will help you save money, time and of course, help you experience the very best of the United States.
Popular US Road Trip Ideas
*Please note this page may contain affiliate links. If you click on one, we may earn a small commission at no extra cost to you. Thank you for supporting the free content we provide! Read more in our disclosure policy.*