Hello there and a big warm welcome to Where Are Those Morgans travel, hiking and photography blog!
This is where you will learn about the Co-Founders and writers behind this blog, Mark and Kristen Morgan.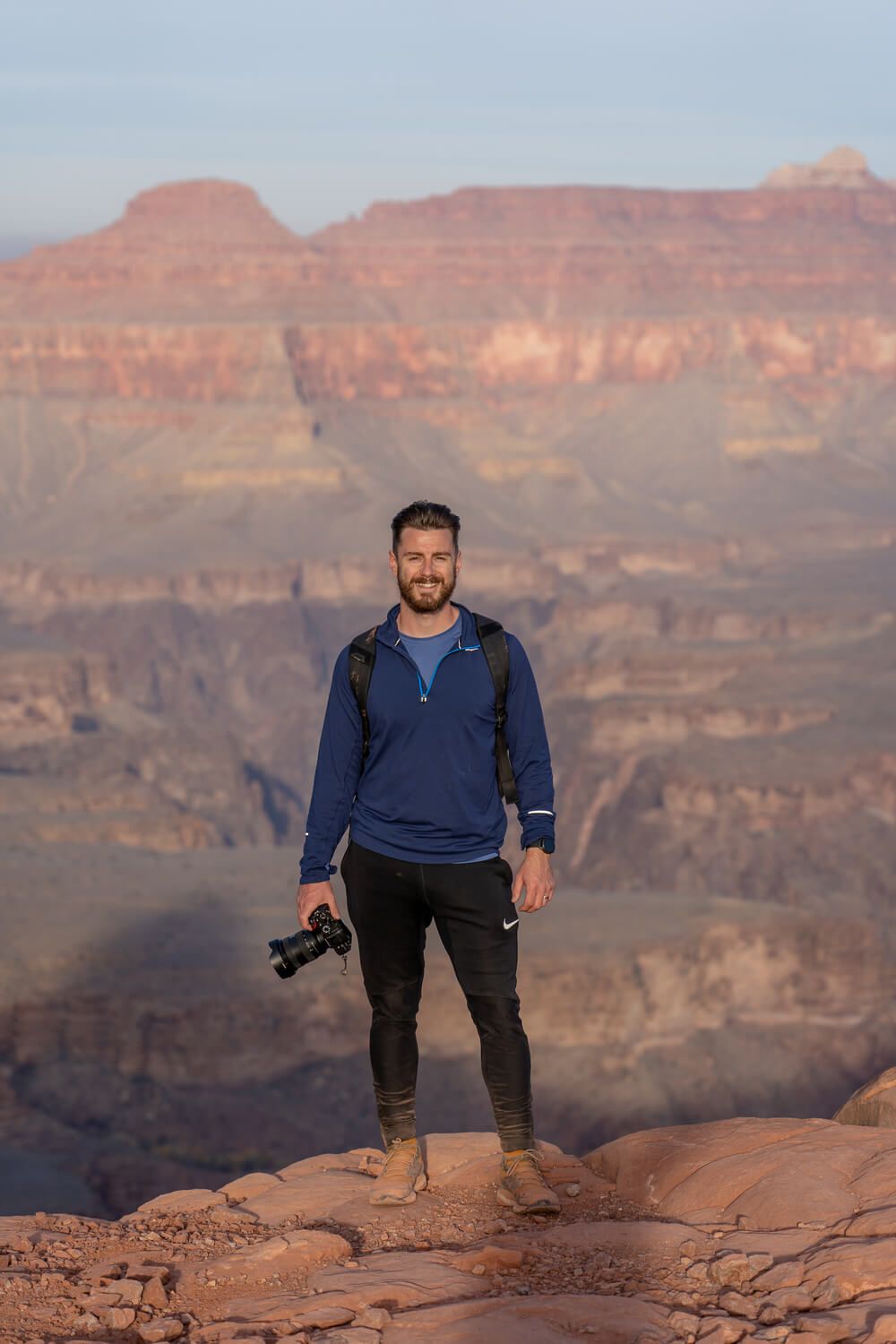 Mark Morgan
Mark is from York in the North of England and immigrated to the US in July of 2019. Prior to founding this blog, he was a Senior Flow Cytometry Scientist overseeing projects in both the US and Singapore from the UK.
Creating amazing travel itineraries is Mark's top priority, which means you will always find extremely detailed information on our site including helpful tips to maximize your time.
Mark loves photography and always has a camera in hand. His favorite travel memories to date include various US National Parks in different seasons, temples in Cambodia and capturing the architecture in Italy. He can't travel without Yorkshire tea bags!
Connect: LinkedIn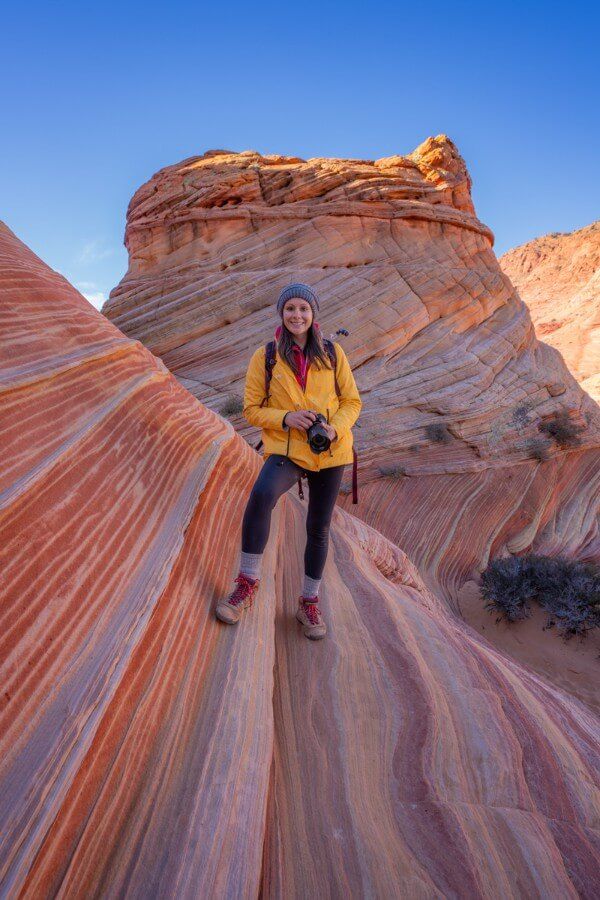 Kristen Morgan
Kristen is from the Finger Lakes region of upstate New York. Prior to founding this blog, she held various laboratory scientist roles in R&D, Quality Assurance and Project Management. Kristen also completed her masters during our initial 18 month world trip.
Finding attractions and hidden gems is Kristen's top priority, which means you will always find the best things to do in any destination including lesser known activities that support the local community.
Kristen loves being outdoors and hiking is her happy place. Her favorite travel memories to date include our multi-day trips through Patagonia in Chile, Mont Blanc in Europe and the Inca Trail in Peru. She can't travel without Franks Hot Sauce and her kindle!
Connect: LinkedIn
---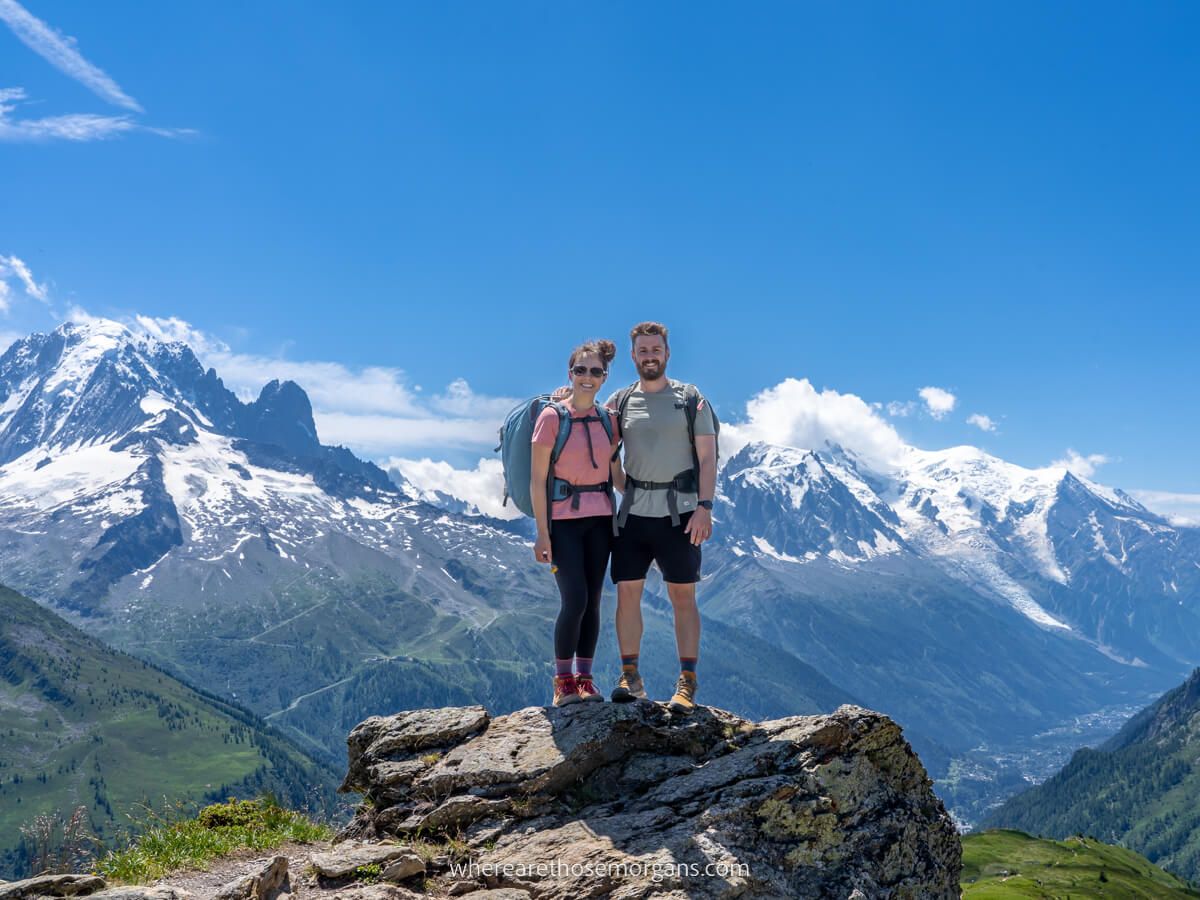 Our Experience In A Nutshell
We are a British-American couple who left careers as scientists in 2018 to follow our dreams and explore the world together, starting with an 18 month honeymoon around the world.
For the past 6 years, we have visited over 40 countries across 4 continents, explored more than 30 US states, hiked some of the world's most iconic trails and self taught the art of travel photography.
Today, we are full time travelers, hikers and professional photographers with images published in various media outlets and a popular travel photography gallery.
We currently have no home base so we can experience new travel destinations long term. But since founding this blog, we have lived in:
Upstate NY
New York City
Seattle, Washington
York, England
Kuala Lumpur, Malaysia
Singapore
Raleigh, North Carolina
Where Are Those Morgans receives more than 2.5 million visitors each year and we couldn't be happier to know we are helping our readers travel, hike and photograph their bucket list destinations.
Since we both worked in the scientific industry for almost 10 years, we use this methodical approach to create comprehensive and helpful travel guides for those who love to plan trips thoroughly.
We also pay for all of our own travel to ensure you are always reading unbiased guides.
Now that you know us on an individual level, you can continue reading to learn about what inspired us to create this blog and what we can give you as a reader.
Connect With Us
Feel free to email us anytime: markandkristen@wherearethosemorgans.com
Be sure to follow along with us on social media:
Or join our Facebook Group which is dedicated to helping you travel better.
---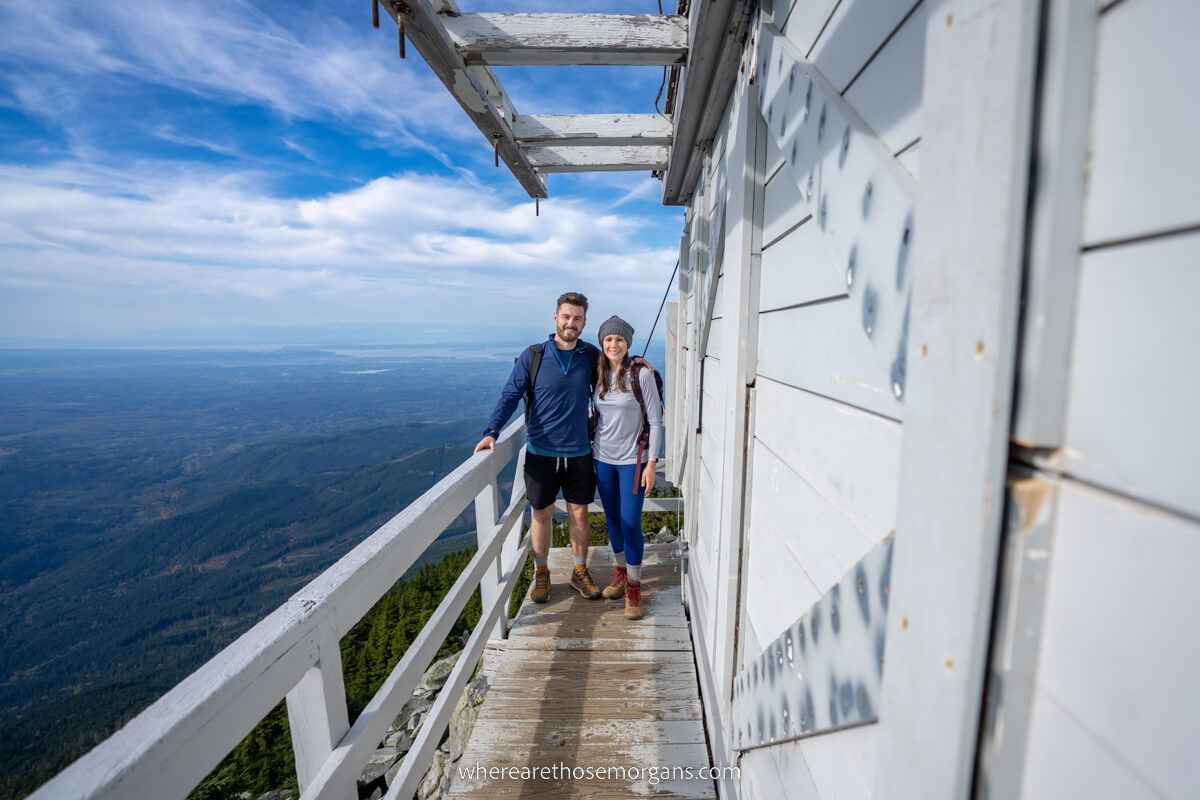 Why Can You Trust Us With Your Travel Plans?
Our readers are always our first priority. No exceptions.
We can honestly say we now have the best job in the world and we genuinely look forward to waking up every morning so we can help you find new and exciting places to visit.
Here is why you can trust us with your travel plans:
1. First Hand Travel Experience
We have personally traveled, hiked or photographed every location you can find on this blog.
You will not read a single guide on our site that we have not visited ourselves. We do not research travel destinations online just to write another regurgitated version of what someone else has written.
All of our travel, hiking and photography guides are completely unique and written directly from first hand experience. This means you are always reading original guides that will truly help with planning your trip.
2. Every Travel Guide Is Written By Us
Every guide you read on Where Are Those Morgans has been written by us, Mark and Kristen Morgan.
We do not allow guest posts, we do not use AI automation tools and we do not outsource any writing or content creation of any type.
Writing helpful travel guides is what we love to do, so why would we let others do it for us?!
The biggest hurdle we face is time.
We have so many guides to write for you and although it will inevitably take us longer, we are determined to continue publishing original content from our own experiences.
3. Our Unique Scientific Method
We are scientists by trade and this scientific background is what makes our brand unique.
The hard skills we learned in our various laboratory leadership roles translate into our strategic and methodical approach to creating travel, hiking and photography guides.
Here's our proven scientific approach to creating helpful and original travel guides:
Extensive research and planning before visiting a new destination
Assessing exactly what it is that visitors want to do and see in a new place
Long days traveling, hiking and photographing the destination
Hours of writing travel guides directly from our experiences
Our detailed travel guides are perfect for those travelers who are planners. We personally can't handle visiting a new place without having a plan, and we know our readers are the same!
Each travel, hiking or photography guide we publish takes between one to three full days to complete. It depends on the topic, the destination and the importance of each guide.
Similar to a scientific research paper, we only reference credible sources such as governments sites, academic institutions and reputable websites.
4. We Take Our Own Photos
We are professional travel photographers and almost every photo on our blog has been taken by us.
Travel photography has developed into one our biggest passions in life. Waking up early to photograph a stunning sunrise over a spectacular landscape is when we are happiest!
In 2022, we had 29 photos published in Gestalten's Great American Roadtrip, including several two page spreads.
5. We Pay For Our Own Travel
We always pay for our own flights, hotels and trips to new places.
This means you are never going to read biased guides based on a paid collaboration or sponsored trip. You can be rest assured every guide we write is completely genuine and without bias.
With that said, we do partner with a very small amount of travel companies who we believe can improve your travel experiences.
We are extremely selective about the companies we partner with and only ever agree if the product or service is something we would use ourselves.
---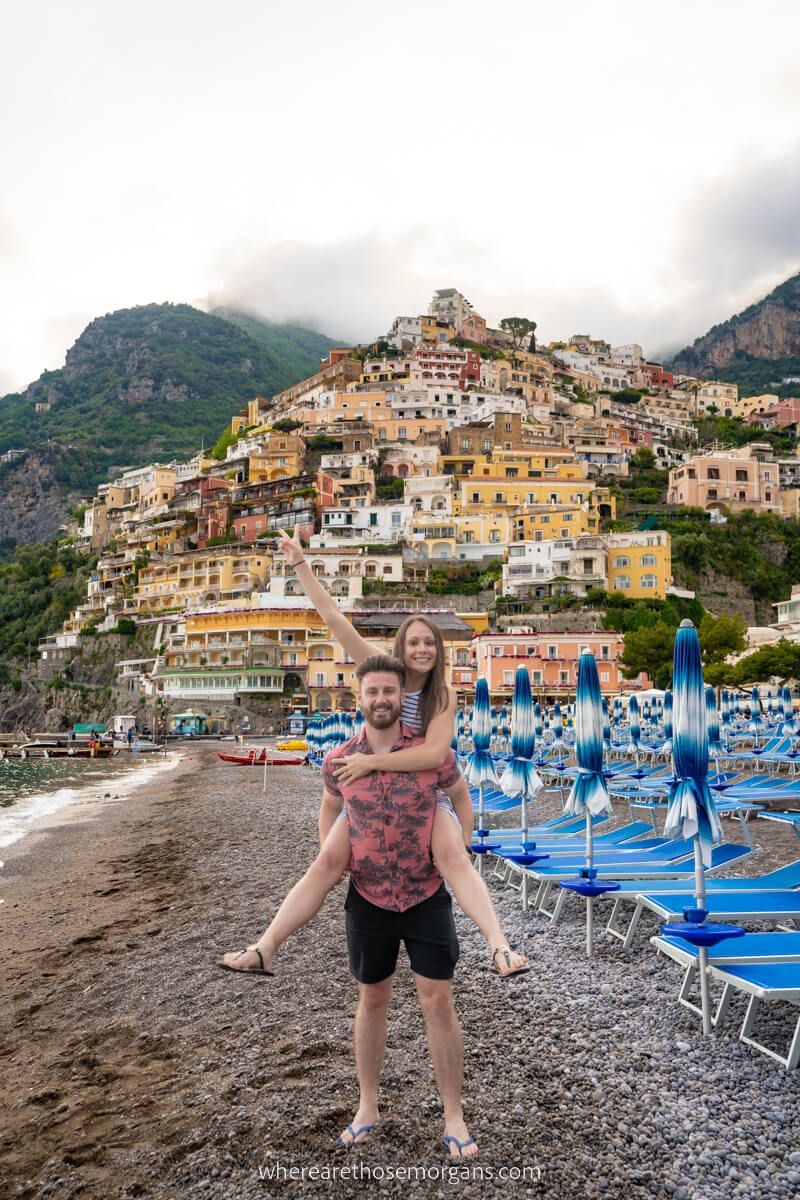 How Mark And Kristen Met
OK, enough about the blog, let's take a look at the romantic story of how we met and how we transformed a life in the laboratory into a life on the road.
We hope our story inspires you to chase your dreams!
Here's how it all began:
We both worked for the same global scientific company, Mark in York UK and Kristen in Rochester NY. Mark managed a flow cytometry team in the UK and Kristen joined the flow cytometry team in the US lab.
For years we had spoken on conference calls but had never met in person. This would all change when Mark was sent to the US laboratory to set up new testing profiles.
There was instant chemistry (please forgive our science pun) about a passion for travel and wanting to tick off our bucket list destinations around the world.
A series of trans-Atlantic flights quickly followed and every time we visited each other, we would add on a new country or city to visit together.
These trips further fueled our desire to travel full time and eventually we were at a crossroads.
---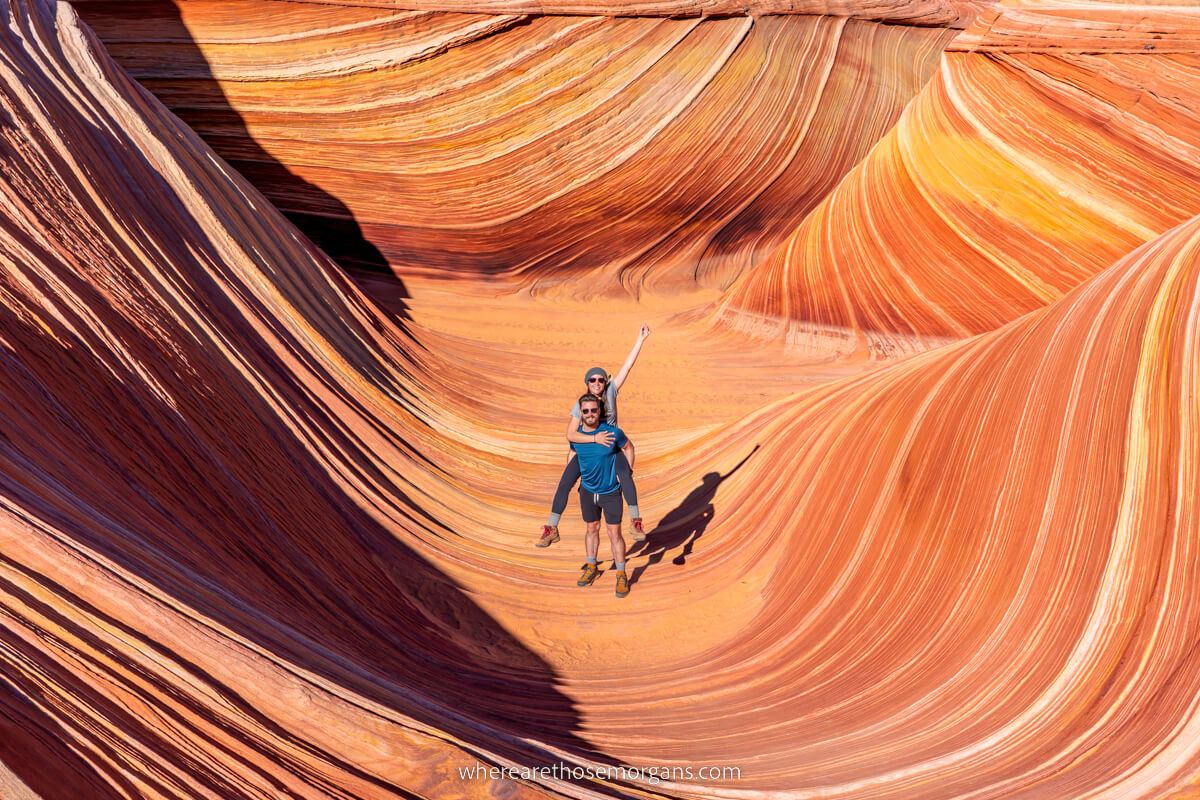 Our 18 Month Honeymoon
Travel was always an important part of our early relationship. Friends and family would always ask "which country are you in now?!"
We were extremely fortunate because we had advancing careers, but we felt something was missing.
We both wanted more out of life. The world was waiting and we weren't getting any younger.
So we decided to take a huge risk and quit our jobs to travel the world long term.
We temporarily threw everything into storage, hung up our lab coats, got married and traveled to over 35 countries across 4 continents over a period of 18 months.
It was hands down the most frightening yet liberating decision we have ever made.
And it changed our lives forever.
During our global adventure we discovered an unknown passion for photography, nurtured our love for hiking, and kindled a strong desire to create amazing travel content.
---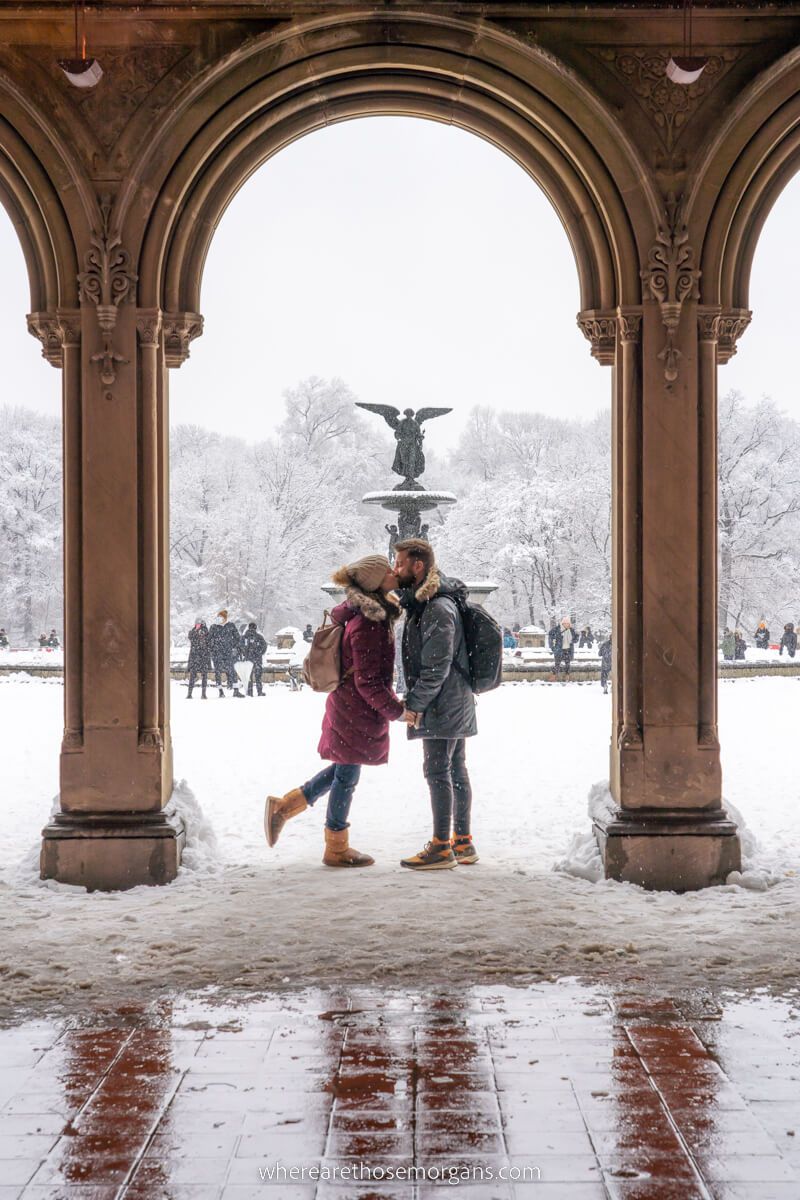 The Origins Of Where Are Those Morgans
During our honeymoon in 2018, we were instantly inspired to create our own platform so that we could help others experience the beauty of the world.
The name Where Are Those Morgans was borne out of a play on words taken from catch up calls with friends or family who would ask 'and where are those Morgans now?"
We bought our blog domain in June 2018 and planned to officially launch the blog when we returned from our honeymoon at the end of 2019.
This next year was critical because we learned how to travel as bloggers and develop our photography skills, so we could create in depth itineraries for each new place we visited.
We returned from our honeymoon in December 2019, completely broke but incredibly motivated.
The idea of running our travel blog was the ultimate dream job but we had a lot of work to do and we didn't know if the blog could support both of us financially.
---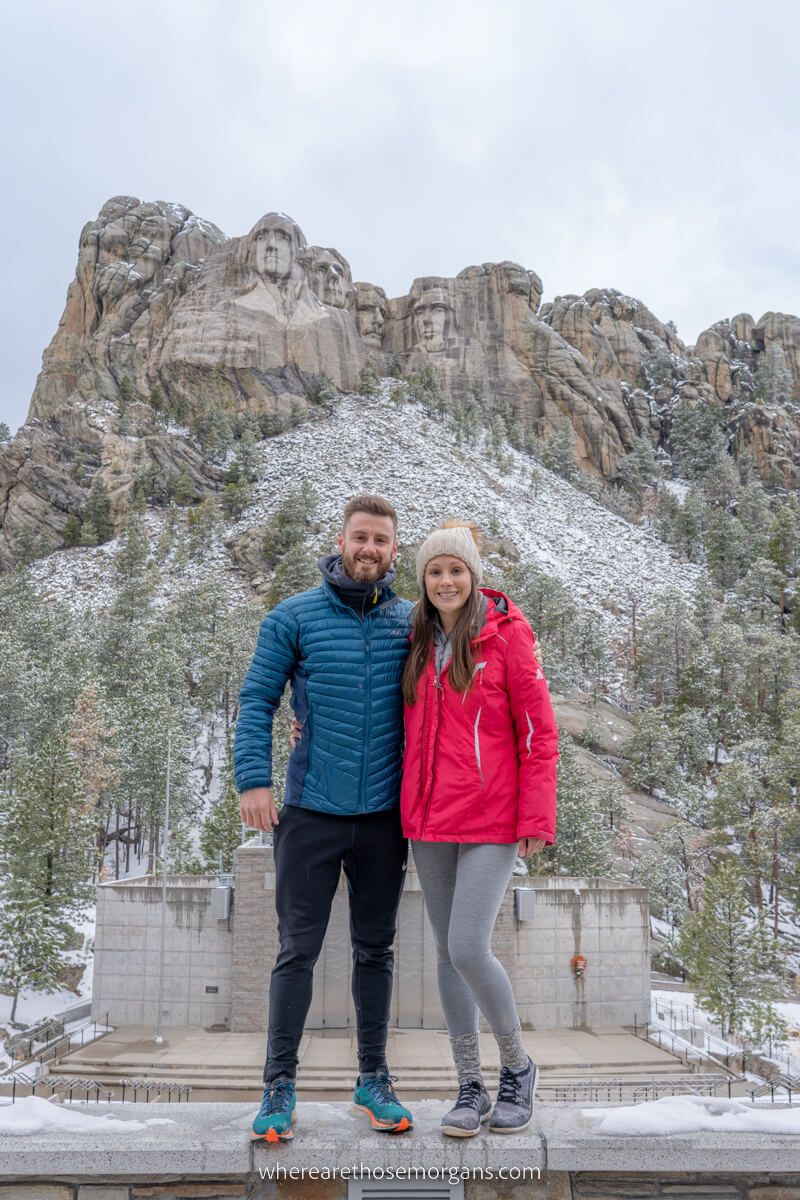 Building A Travel Blog In A Pandemic
Kristen had recently finished her Masters in Health System Administration so she returned to the lab and Mark started work on building our blog full time.
Our teamwork approach worked well and we began to publish our first travel guides in February in 2020.
Then boom… Just one month later, the world slowly began to shut down due to the coronavirus pandemic.
Talk about horrible timing.
Starting a travel blog is hard enough, but starting a travel blog when no one can travel is even harder.
Almost every aspect of life was shaken to the core, including US healthcare which saw massive furloughs and layoffs.
Kristen was furloughed in her new position and this was another turning point in our lives.
The unpredictable turmoil taught us that we wanted to have complete control over our future by working for ourselves.
We found 2020 to be an extremely difficult year like many others around the world, but it was exactly what we needed.
At the end of 2020, we made yet another big decision. We moved to New York City for the first part of 2021, before moving to Seattle, Washington for the rest of the year.
---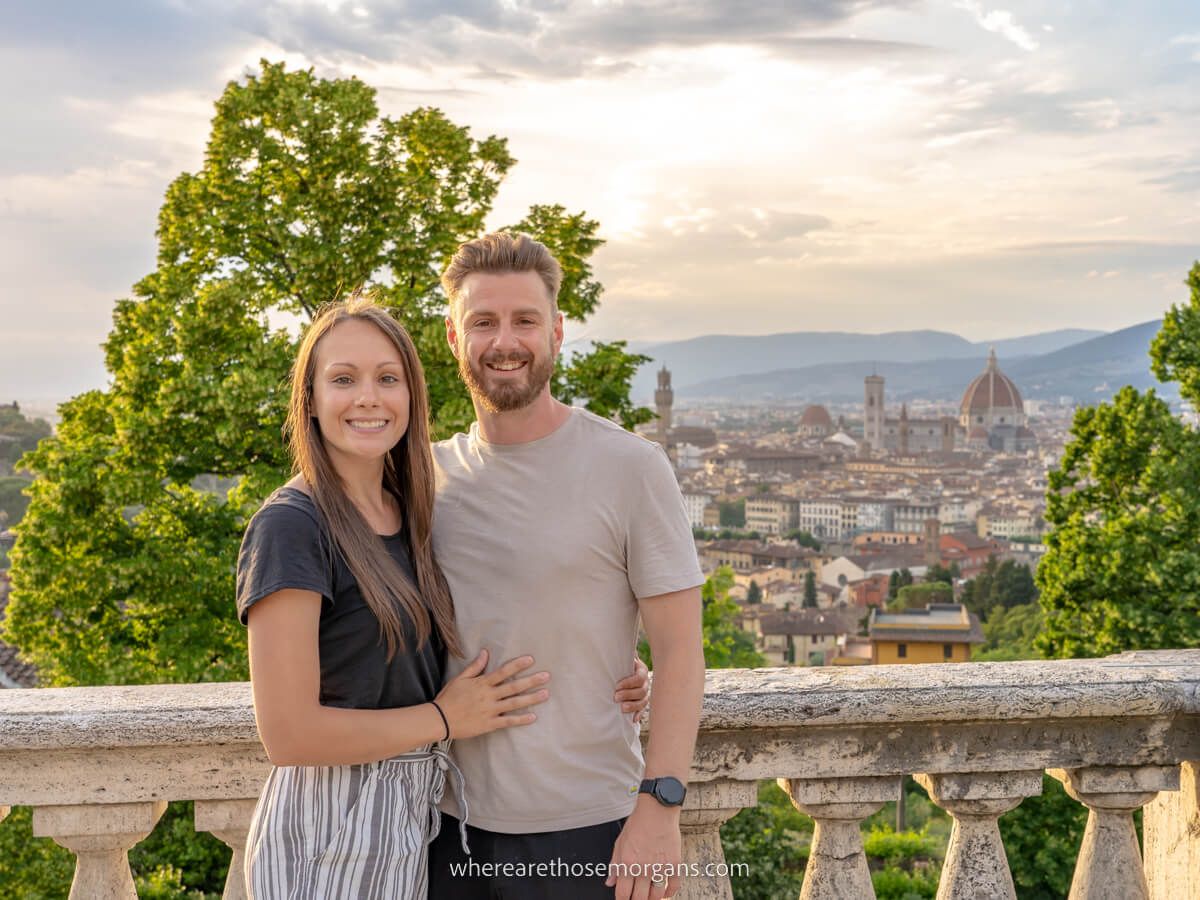 Building Our New Businesses
By the end of 2021, our blog was at a point where it could financially support both of us.
So Kristen officially left her position in the lab and we spent 2022 living all over the world working full time together on our new business.
In early 2023, we launched a brand new website to run side by side with Where Are Those Morgans that we feel will greatly benefit our readers in the future.
Where Are Those Morgans features travel to cities and national parks, driving epic road trips, hiking amazing trails and photographing the most beautiful landscapes in the world.
We love nothing more than to hear from our readers who are always asking for help with planning itineraries.
But the overwhelming amount of questions we receive are based around the 'where to stay' topic for various locations around the world.
So our readers needs inspired us to create a unique resource solely dedicated to helping travelers figure out exactly where to stay on any trip.
We call our unique hotel finding platform: Best Hotels Anywhere.
Using the same scientific and data driven approach, we show you the 'best' places available to stay in popular travel destinations around the world for any kind of budget.
---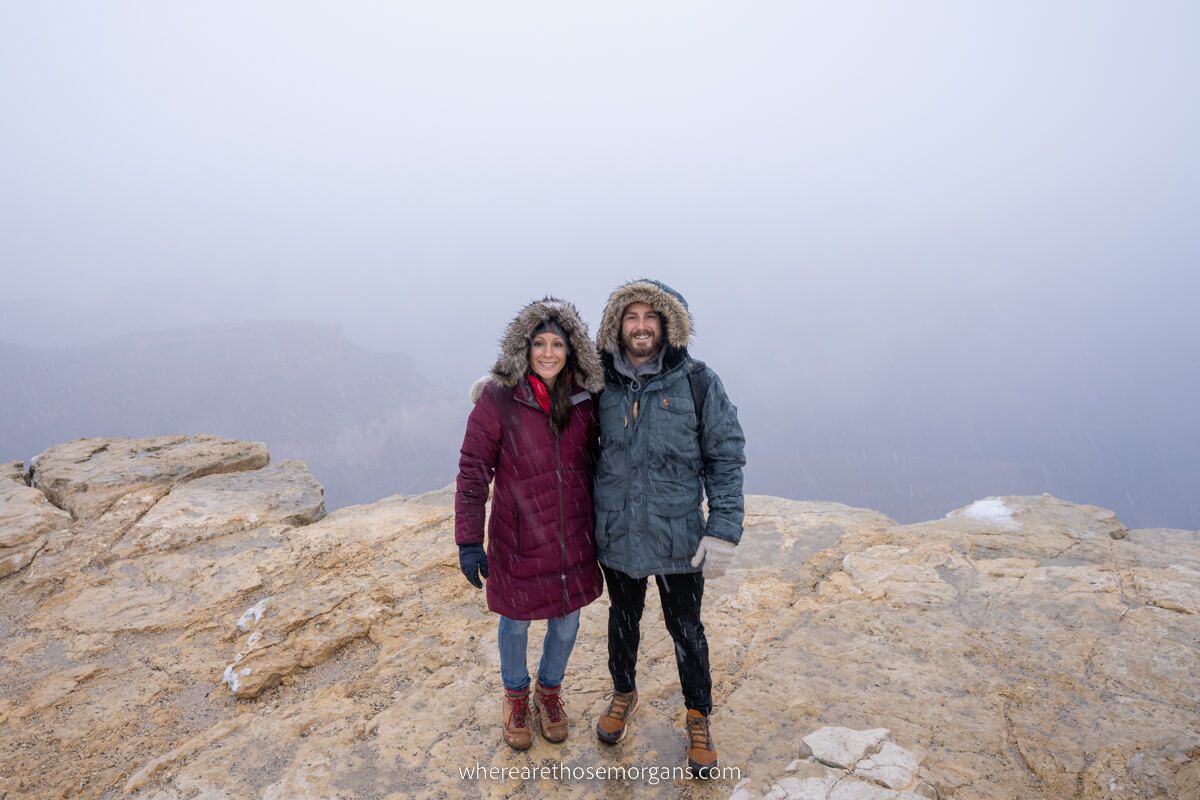 What This Travel Blog Means To Us?
Travel has been the one constant thing in our lives since the day we met.
After we applied for Mark's US Green Card, travel was the only way we could be together while his application processed.
If you have ever gone through an immigration process, you will understand how frustrating and time consuming the entire process can be.
Travel gave us the ability to grow together as a couple despite the limitations of an immigration process.
And with our families in different countries, our blogging platform has also given us the freedom to work from anywhere in the world.
We now can visit both of our families anytime we want, which has been one of the most rewarding aspects of choosing this lifestyle.
Travel isn't just a way of life for us, travel is everything.
We hope our story motivates you to take that once in a lifetime trip or to follow your professional dreams because life is short and you have to make everyday count.
So where can we help you travel next?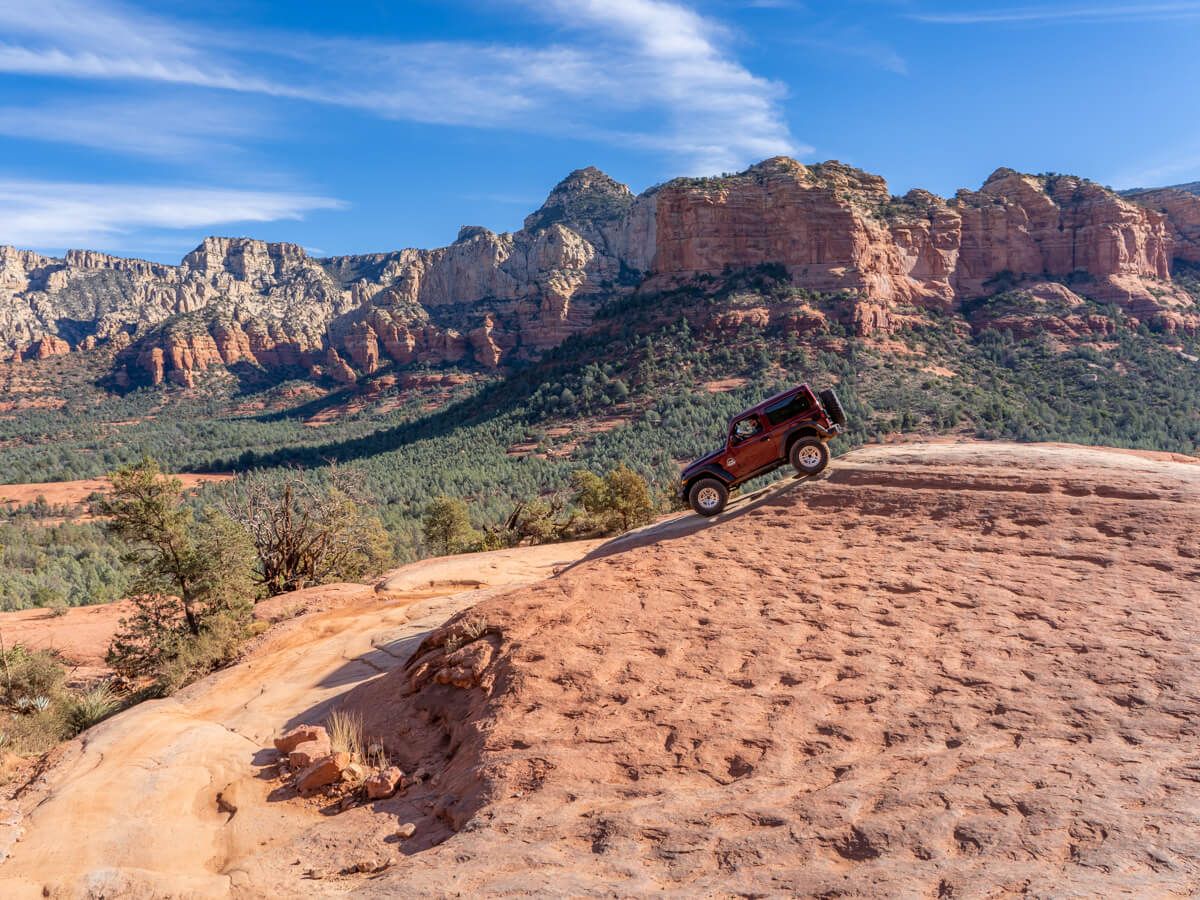 Thanks For Reading About Us
Thank you again for taking the time to read the story behind our travel blog. We hope our detailed travel guides help with planning your next vacation.
You can use the links below to explore more of Where Are Those Morgans:
Or if you are looking to work with us, please try these additional resources below.
Work With Us – See if our values align with your needs
Press Page – Discover where we have been featured
Reviews – Explore travel and product reviews for your next adventure
---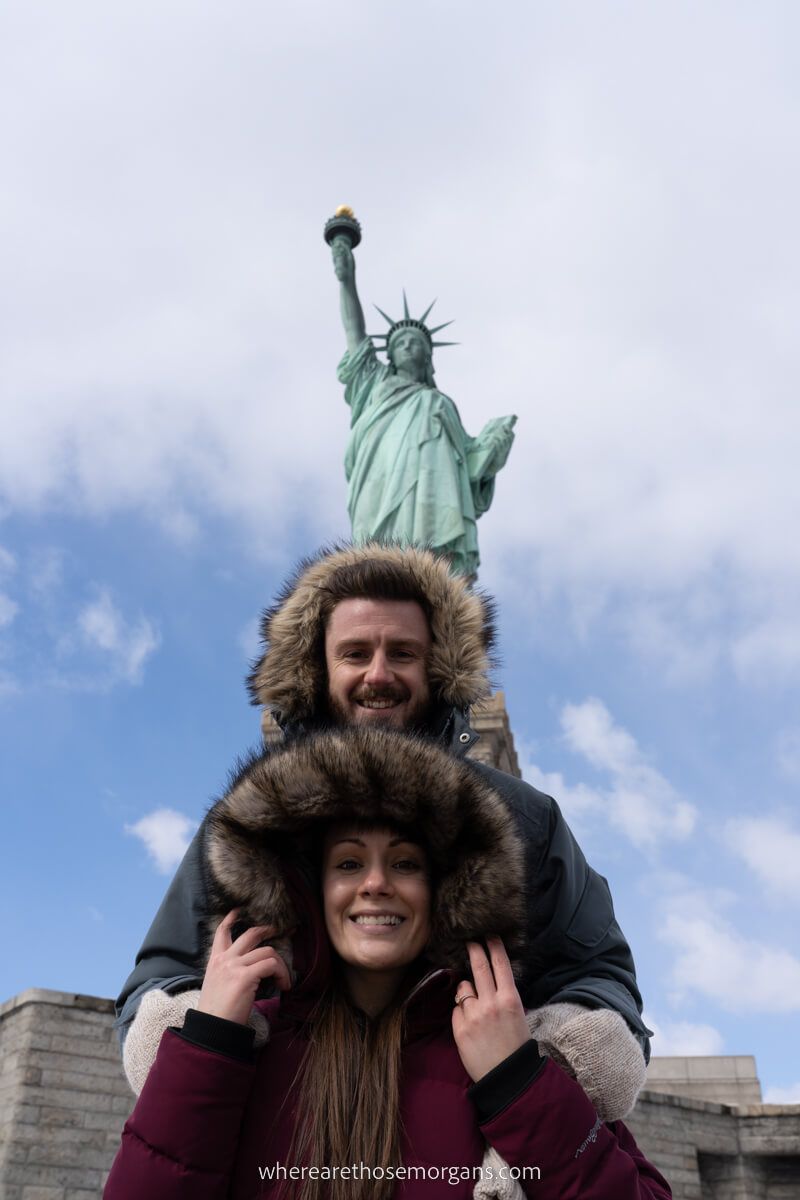 *Please note this page may contain affiliate links. If you click on one, we may earn a small commission at no extra cost to you. Thank you for supporting the free content we provide! Read more in our disclosure policy.*