Are you thinking about visiting New York City in April? We're going to answer 10 important questions you might have about your Spring vacation to NYC, including key things to know about weather, costs and crowds.
Is April a good month to visit New York?
Having lived in New York City ourselves, we can confidently tell you that April is among the very best months of the year to visit NYC. You've picked a great month to plan your trip!
In this guide we will cover:
10 key things to know about visiting New York in April
In depth information about temperatures, prices and tourism
What you need to know about the New York cherry blossoms
Best things to do on a visit to NYC in April
Let's get right into the 10 most important things you should know about visiting New York City in April!
Why Visit NYC In April?
April is a transition month in New York as the city emerges from a long and cold Winter into a much welcomed Spring.
Transition months – or shoulder seasons – are often the best times of year to visit popular touristy places and New York is certainly one of those places.
The smells, the colors and the temperatures all combine to emit a renewed feel good aura around the boroughs of NYC.
March and May are also fantastic months to visit New York City.
But April has the perfect blend of low costs, good weather, fewer crowds and of course the beautiful cherry blossoms.
Let's take a look why April is a great month to visit NYC.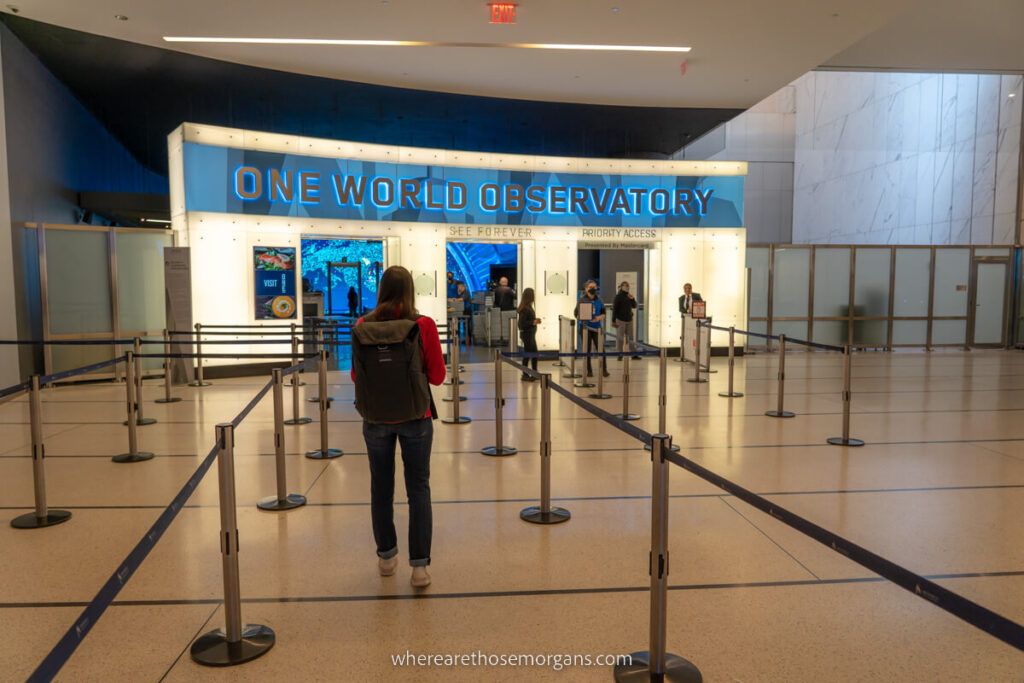 1. Is New York City Crowded In April?
New York City is among the very best places to visit in the USA, and it is one of the most popular tourist hotspots in America for both domestic and international travelers.
However, the good news for your vacation plans is that April is a transition month in NYC and the tourist hordes don't begin to arrive until May.
April does see an increase in tourist numbers versus March, but it is still far quieter than the Summer months during which New York is almost unbearably busy.
There are very few negatives to visiting New York City in April. The lack of crowds in town is by far one of the most appealing aspects of planning your trip to NYC in Spring.
How Many People Visit New York City Annually?
In 2019 New York City hosted 66.6 million tourists with roughly 1 in 5 visitors being international travelers. This was a record high and marked the end of 10 years consistent growth.
Tourist numbers plummeted to around 22 million in 2020 during the covid pandemic.
In 2021, numbers bounced back to 36 million and projections for the next few years estimate that records will once again be broken.
Data source: New York State Comptroller
What Does That Mean For You?
Well, it means that NYC is going to be even more overrun by tourists. Crowds will be bigger than ever at top attractions, hotels will likely increase prices as demand begins to offset supply.
But April is still early enough in the season to avoid the projected record breaking crowds in New York City.
During the time we lived in New York, we found crowd numbers slowly beginning to rise by the beginning of April, with a particular spike around Easter when schools take a break in the US and Europe.
By the end of April, the swelling of crowd numbers around Central Park and Midtown Manhattan becomes more noticeable.
Here are the major crowd related benefits to visiting New York City in April:
More availability and better prices on hotels (lower occupancy and average daily rate)
Restaurants won't always be full or require advanced reservations
Lines to get into tourist attractions won't be as long compared to Summer months
You will still be able to find seasonal deals on food, hotels, flights, attractions and passes
Do you have your itinerary set for NYC? If not, read our top rated guide on how to plan the perfect 4 days NYC itinerary for help getting organized.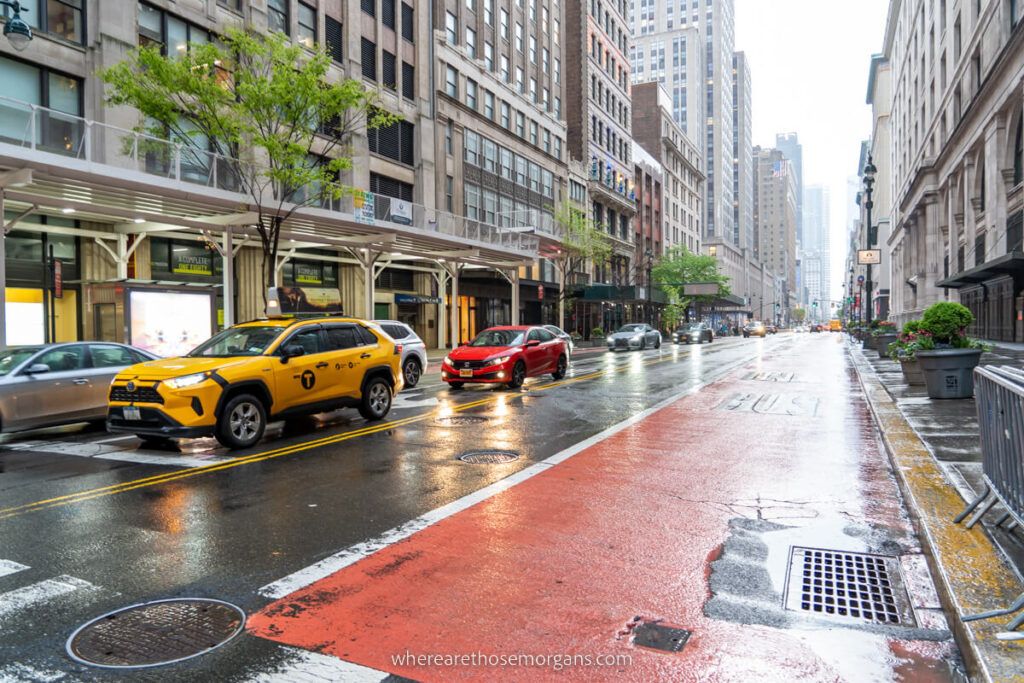 2. What Is New York Weather Like In April?
Weather in New York City in April transitions from cold to cool, with around a 10 degrees Fahrenheit increase in average high and low temperatures between April 1 to April 30.
Morning remains particularly chilly, then the day warms up slightly before evenings come in cold.
On some mornings you may still feel remnants of the icy cold Winter in New York City when heading out for breakfast. But by mid afternoon when you are in full tourist mode, the weather is warm enough to be comfortable in light to medium layers.
April is the wettest month of the year to visit New York City. However, don't let that put you off, the rain isn't too bad and most days are dry.
What Is The Temperature In New York In April?
Here are the high, low and average temperature statistics for New York City in April:
High Temperature – 61°F (16°C)
Average Temperature – 53°F (12°C)
Low Temperature – 46°F (8°C)
Remember, the average temperatures increase significantly throughout the month. In March the average temperature is 42°F (6°C) and in May the average temperature is 63°F (17°C).
So, depending on exactly which dates you visit NYC in April, you could experience entirely different weather and temperatures.
By mid April onwards, you could experience some very warm days. This will have a knock on effect for packing, which we will cover later in the guide.
NYC April Weather Tip – The grid style blocks of streets in NYC are like wind tunnels. When the wind picks up it can make the 'real fee' temperature drop significantly so prepare accordingly.
Does It Snow In New York In April?
Just 0.2 inches of snow are expected on average in New York City during the month of April. The snowy period extends from November 26th to April 2nd.
Therefore, chances are very low you will see snow on your visit to NYC, particularly if you plan to visit later in the month.
Interestingly, further upstate and especially in western NY, snow continues to fall well into April due to the Lakes Effect. We know as we have lived through it several times!
However, the snow very rarely reaches NYC by this time of year.
Interested to know what NYC is like in Winter? Read our popular guide on 10 key things to know about visiting New York City in Winter, which covers Christmas and snow in the Big Apple.
More New York City April Weather Statistics
Let's take a quick look at other weather features you might be interested in:
Average cloud coverage in the NYC sky is around 50% during April
There are 8.6 days of rain on average in New York City during the month of April
April is the wettest month of the year in NYC with 3.7 inches expected
There are 13.4 hours of daylight on average throughout the month
Sunrise is at 6:39am on April 1 and 5:55am on April 30
Sunset is at 7:20pm on April 1 and 7:51pm on April 30
Source for weather data: Weather Spark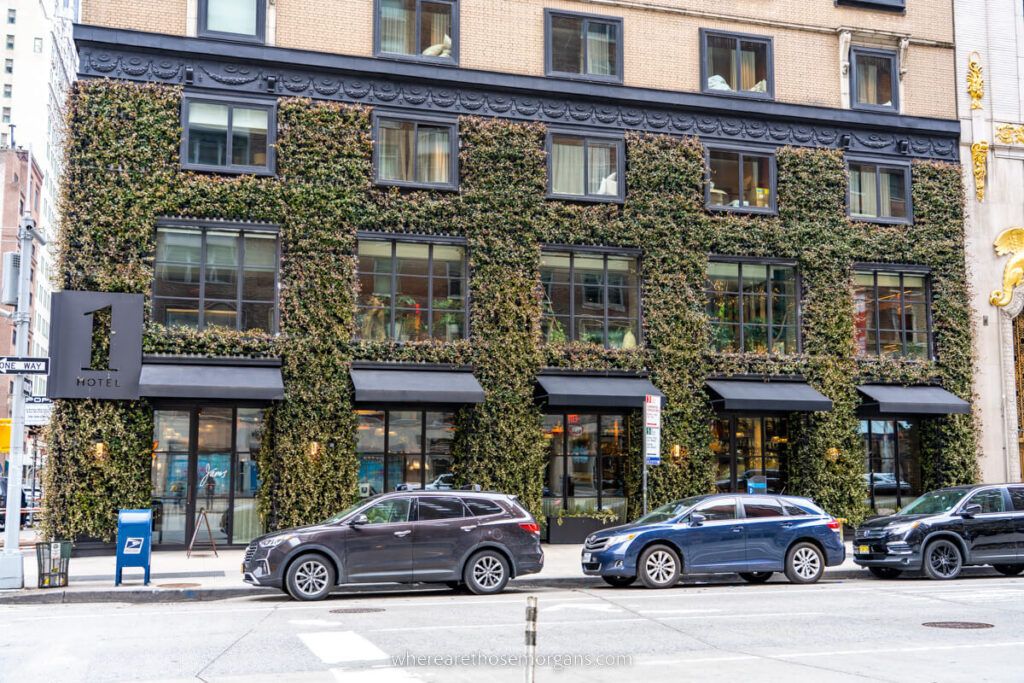 3. Are New York City Hotels Available And Affordable In April?
One of the major pros to planning a New York vacation in April is the combination of lower occupancy rates and lower average nightly costs for hotel rooms around Manhattan and Brooklyn.
You get more availability and more affordability in April versus peak months between May and September.
April is the last month of the slow New York City winter and early spring period before the tourist season really begins to ramp up. As a result hotel prices are often lowered to attract more people to fill empty rooms, and that means you can pick up better deals.
New York's Popularity
Another great thing you have going for you is an immense amount of choice. NYC is one of the world's foremost tourist destinations and each year millions of visitors need a place to sleep.
Imagine there are enough hotel rooms to accommodate every tourist in the busiest months of the year during July and August. That means there are a lot of spare rooms in April.
You can use New York's popularity to your benefit.
We recommend having a good look around to see if any of the best NYC hotels are offering seasonal discounts or last minute discounts to fill rooms.
You might even be able to stay at a swankier hotel than you imagined.
Where To Stay In New York City
Picking the perfect hotel in New York will depend on 2 factors.
Cost – How much do you want to spend?
Location – Where do you want to be located in Manhattan or Brooklyn?
If this is going to be your first visit to New York, we would suggest booking a hotel around Midtown Manhattan. That could be near Times Square or near the Empire State Building, whichever suits your preferences.
The central location is ideal for a first visit to NYC, plus you have easy access to several metro lines.
Here are four of the hotels we see the most bookings throughout our several NYC travel guides:
Want to read our full guide on NYC hotels? If you're not sure which NYC neighborhood or hotel to stay in yet, read our popular guide on exactly where to stay in New York City to suit your itinerary.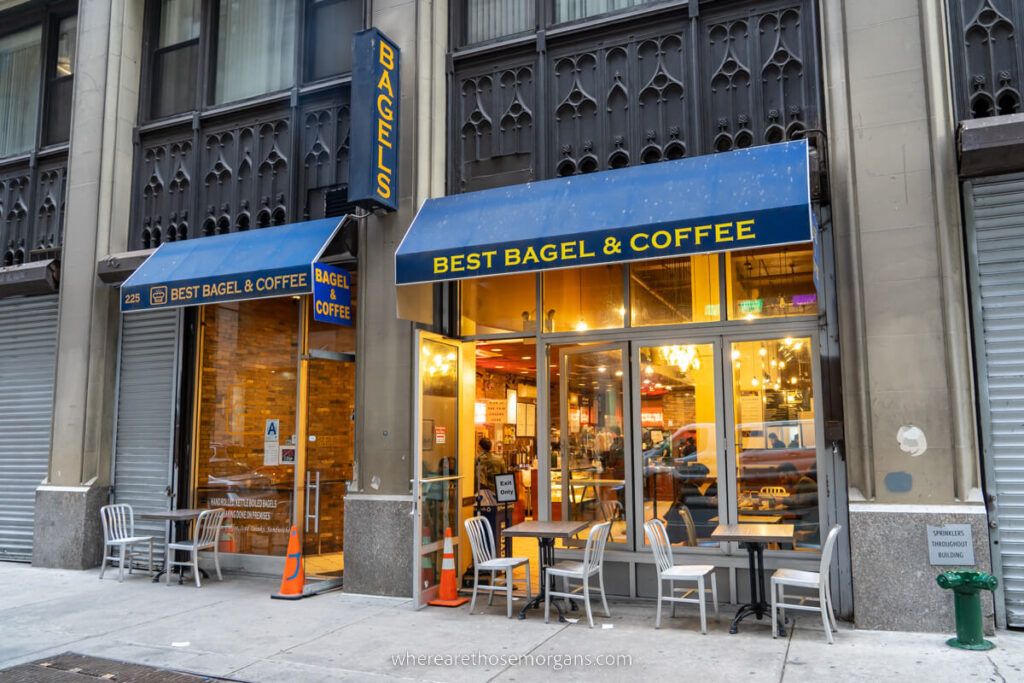 4. What Is The New York City Food Scene Like In April?
April is a fantastic time to be out and about eating food in New York City.
The weather is beginning to warm, which means outdoor dining becomes more comfortable and you'll see the streets fill with tables right outside restaurants and cafes.
Classics
Grabbing a slice of classic NYC pizza on the go and devouring a delicious breakfast bagel with your coffee at a tiny outdoor table along 35th street are unmissable experiences for your April visit to New York.
One place you can't miss is Smorgasburg, which is the largest weekly open air food market in America. Every weekend, dozens of vendors set up food stalls in Williamsburg, Prospect Park and the World Trade Center for thousands to sample a wide range of tasty treats.
One more classic, don't miss the food stands set up throughout Manhattan. You just have to buy a hotdog or a pretzel as you're walking down Fifth Avenue, right?!
Top Rated NYC Restaurants
New York City is home to some of the finest restaurants on the planet. There are thousands of cheap, expensive, unique, fun, hidden and exclusive places you can eat in NYC.
In truth, you would have to live in the city for a good few years before you could realistically profess that you were an expert on food in New York.
With that said, we can offer up some suggestions from our experiences for you to consider trying when you visit New York in April:
Which foods can't you miss in New York? Well there are two things you simply have to try, the best pizza in NYC and the best bagels in NYC are famous tourist classics.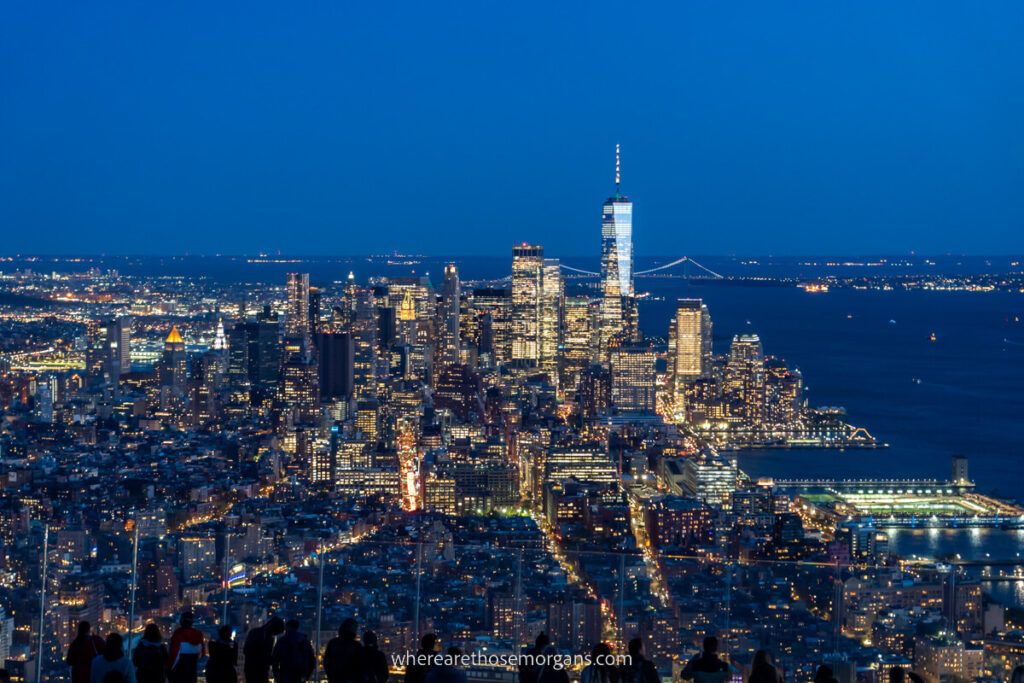 5. Is It Expensive To Visit New York In April?
New York isn't as expensive as you might have been led to believe, no matter the time of year you visit. But in April, you stand an even better chance of doing New York on the cheap.
We won't discuss cheaper hotels here because we have covered that already. But here are a few more things you will save on:
Flights
If you're a domestic US traveler, you can pick up cheap flights into JFK, Newark or La Guardia from almost anywhere in the states. Budget airlines fly cheap routes and as long as you can pack light, you can pick up really low rates.
International travelers can also pick up fantastic deals on flights from certain countries. We flew from London to New York with Norse Airways for $219 each in September 2022. If necessary, Europeans can fly Ryanair or EasyJet to a major hub for cheaper trans-Atlantic flights.
In general, flights to New York in April are going to be much cheaper than flights in June, July, August and December (for the Christmas rush).
We recommend searching for flights way ahead of your planned April visit to New York. Flight prices never go down, but they do go up the closer you get to your dates of travel.
Attractions and Broadway Shows
Another fantastic perk to visiting NYC in April is flash deals on many of the top things to do in the city.
Seeing a broadway show or going up one of the iconic observation decks is something everyone must do in New York and in April, you stand a chance of doing these things with some sort of a discount.
Broadway in particular just wants to fill its seats for performances. They run several deals throughout the year, but not as many in Summer when seats will fill every day without discounts.
Check for deals before and during your visit to New York in April. Here's Broadway and Viator to compare prices and deals.
How Much Money Do You Need For Spends?
Everyone visiting New York City arrives with a different budget and vacation goals.
Do you want to eat and drink your way through NYC?
Are you planning to visit as many famous attractions as possible?
Do you need to keep the costs down on your visit to New York?
There's no one size fits all budget calculator for New York.
You could easily spend a fortune here, but it is equally as easy to have an amazing experience without breaking the bank.
For an April visit to New York, let's say the average couple spends the following:
$350 per night on a hotel
$150 each day on food
$150 each day on attractions
$50 on miscellaneous things like the subway and coffee
For a 4 night 5 day trip to New York, we think the average traveler (remember that includes those who are going to spend a lot of money too!) should aim for around $3,200.
However, you absolutely can do it cheaper if your budget won't stretch that far.
How To Do NYC On The Cheap
Here are just a few ways you can save money on your trip to New York in April:
Book a hotel offering free breakfast to cut one meal a day
Eat cheap pizza slices, hotdogs or truck stand food for lunch (not healthy but cheap)
Don't splurge on dinner, keep it simple instead
Book a cheaper than average hotel (there are highly rated hotels at $280 per night)
Buy an attractions pass to save as much as 30-40% if you plan to visit multiple attractions
Stay away from alcohol, the drink price + tax + tip add up very quickly!
Stick to the free things to do in New York City like Brooklyn Bridge and Central Park
New York Attraction Passes
Popular attractions like the Empire State Building or Statue of Liberty don't often run deals on tickets.
However, you can use attraction passes like the New York Sightseeing Pass or New York CityPASS to save money by visiting multiple attractions.
After using the NYC attraction passes ourselves, the NY Sightseeing Pass has come out on top as our favorite option.
We loved using a DAY pass to check off as many top attractions as possible and we think this pass is extremely easy to use while offering both flexibility as well as big savings.
So we have teamed up with Sightseeing Pass to offer our readers an exclusive 10% discount on your NY Sightseeing Pass.
Want To Save Money In NYC?
Use the button below to claim 10% off any NY Sightseeing Pass.
Want to know more about the NYC passes? Use our helpful comparison featuring the 4 top NYC attractions passes to help you find the best option for your trip to the Big Apple.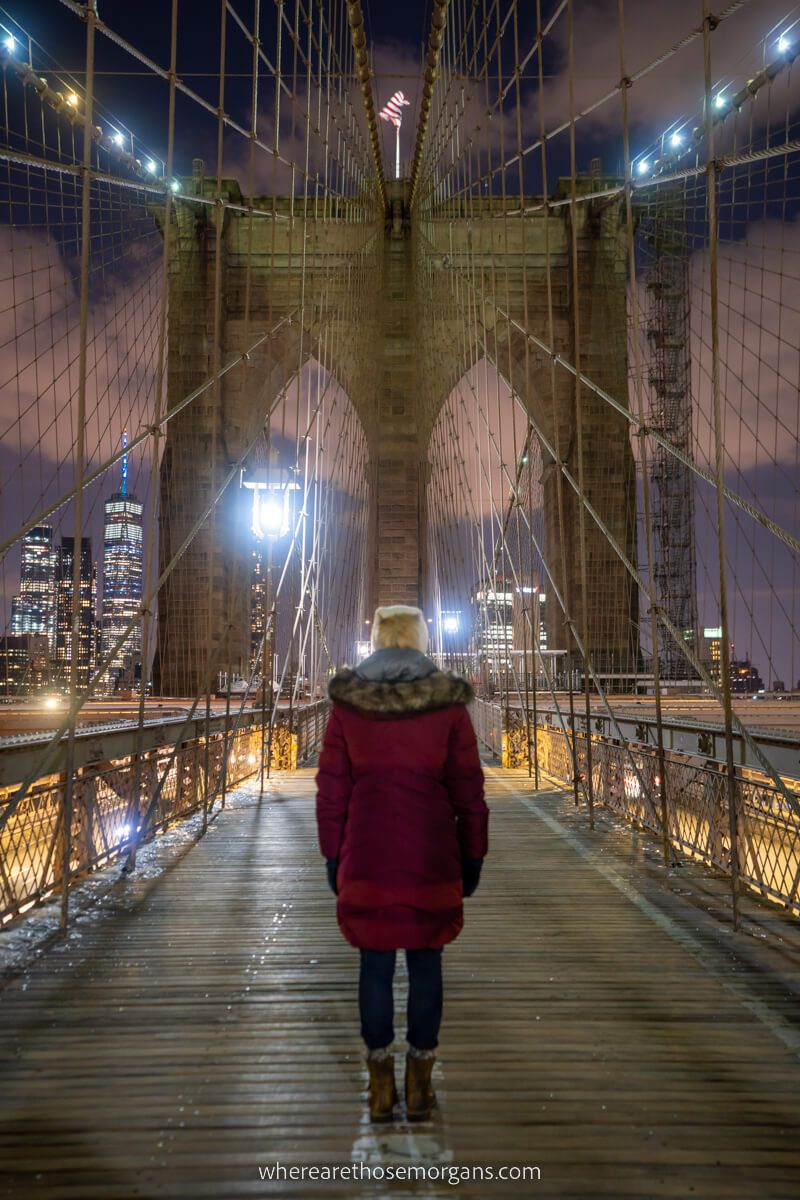 6. What Are The Best Things To Do In New York City In April?
The best things to do in NYC in April are exactly the same as the rest of the year. But the difference is you won't have to share those things with hundreds of others.
We've been up the observation decks when they are busy and it is hard to enjoy the experience. Not being able to get a ferry time slot for Statue of Liberty is frustrating, lining up just to get into a museum grows tiresome.
However, your April visit should spare you from all of those time wasting or overcrowded situations.
The middle of Spring is a wonderful time to explore the streets of New York. It isn't overrun by pedestrians yet, the air is crisp and the famously pungent smells of Summer haven't yet begun.
Top NYC Attractions
There are so many fun things to do in New York, here are some of the most iconic:
April has one more wonderful and unique thing to do in New York that you can't see any other time of year. We'll cover it next.
Do you know exactly what you will do in NYC? If you're not sure yet, read our complete guide to the 50 best free, cheap and fun things to do in New York City.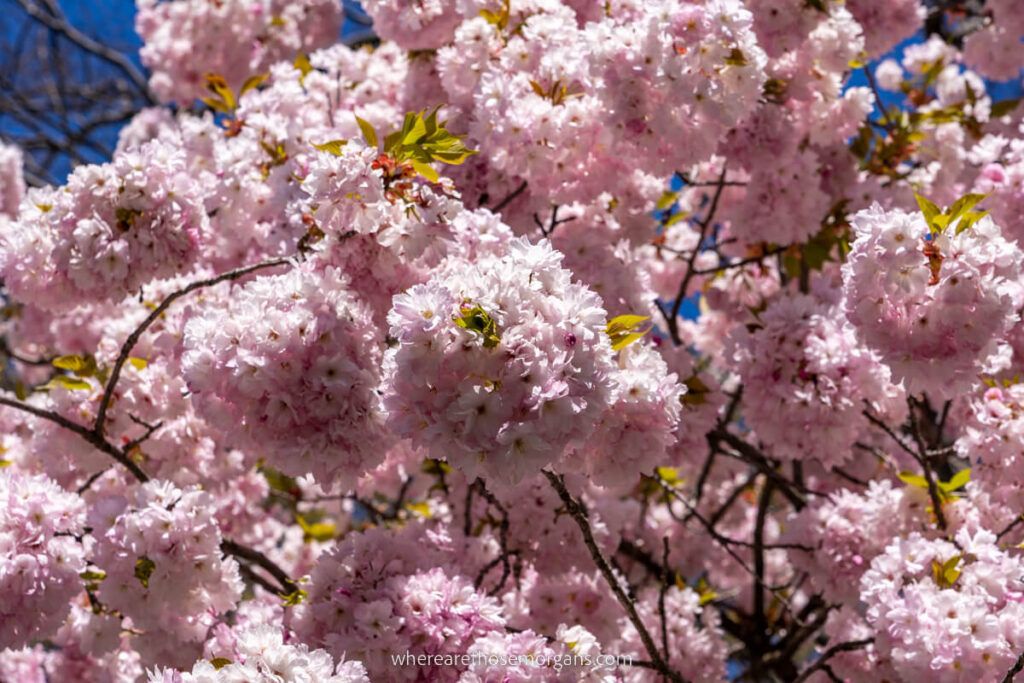 7. Is New York Cherry Blossom Season In April?
Yes, cherry blossom season in NYC peaks in April as cherry trees burst into life in parks across the five boroughs of New York City.
But where are the best places to see these stunning pink and white colors?
Well, you can see cherry blossom trees in several parks and green spaces across New York City. As a tourist, you are naturally going to think first of Central Park.
We did too!
But although Central Park does have two or three lovely cherry blossom hotspots, there are a handful of better places around the city you can go with your camera to take more impressive photos.
The New York Botanical Gardens in The Bronx is one of the most magical outdoor areas in all of NYC.
We were blown away by never ending flower displays, the set up and size of the place, vibrant colors and of course endless cherry blossoms at NY Botanical Garden.
You will also benefit from being able to see the popular Orchid Show which only runs in March and April.
Best Places To See Cherry Blossoms In NYC
New York Botanical Gardens in Bronx is the best place to see an extensive cherry blossom display
Central Park has three separate areas blossoming at different time of the season
Sakura Park near Columbia University is a great spot, sakura means cherry blossom in Japanese
Flushing Meadows Corona Park in Queens is home to brilliant bright pink cherry blossoms
Brooklyn Botanic Garden in Prospect Park is one of the top NYC cherry blossom instagram spots
Roosevelt Island transforms into a cherry blossom favorite during the month of April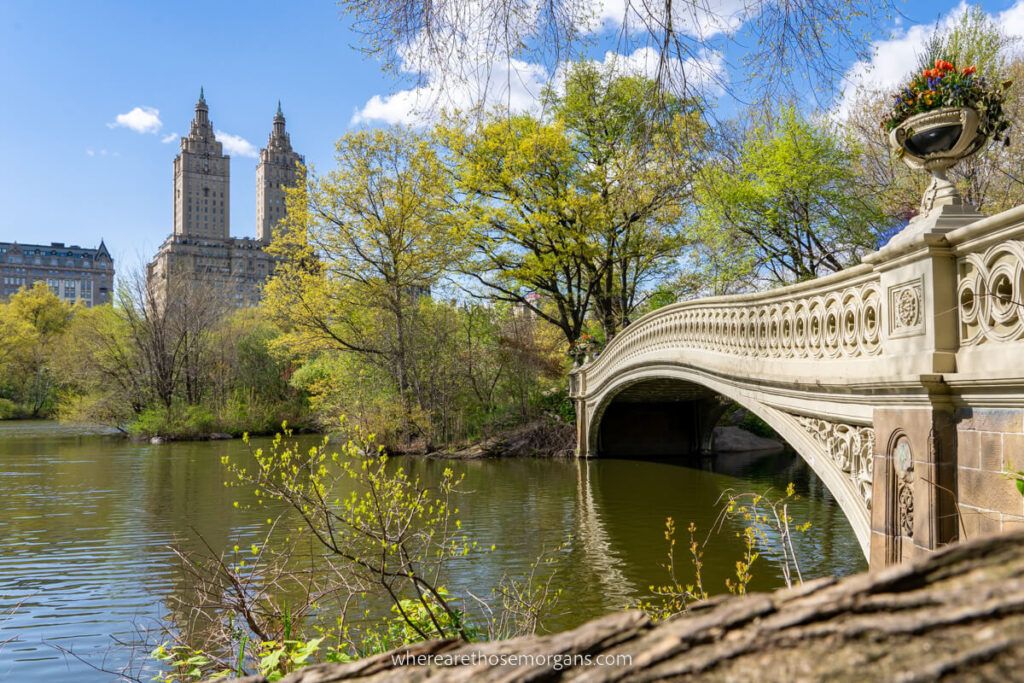 8. What Is Central Park Like In April?
Central Park is one of the most famous green spaces on the planet and it one of the things every first time visitor to New York City has to see.
You already know there are cherry blossoms in Central Park in April.
Here's where you can find them according to Central Park:
"The cherry blossom trees in Central Park can be found mainly between 72nd Street and 96th Street, with the highest concentrations around the Reservoir, Cherry Hill, Pilgrim Hill, Great Lawn, Cedar Hill, and the area just south of Cedar Hill between 74th and 77th Streets."
But you can also see cherry blossoms around Bethesda Fountain which is a hugely popular tourist attraction in Central Park.
What Else Can You Do In Central Park During April?
Central Park is gigantic and diverse, and there's a lot more to do outside of photographing cherry blossoms.
New Yorkers will be out running and cycling in the colder winter months. But by April, everyone will be out walking dogs, roller skating, running, biking and enjoying the warmer weather.
You can walk around the reservoir, have a picnic, throw a football around and other typical things you would do in a park. Only, you're in New York City!
Remember, The Met, Guggenheim and American Museum of Natural History are on either side of Central Park.
Only have time for one? Do The Met.
Best Way To See Central Park
Here's our custom route through lower Central Park that hits the top places in a short amount of time.
Follow this exact path through the park for maximum efficiency:
Wollman Ice Rink
The Mall
Bethesda Terrace
Bow Bridge
Wagner's Cove
Strawberry Fields
The Ramble
Belvedere Castle
You end up a few minutes walk from The Met. Now, that's how you plan!
Most tourists will only visit the southern part of Central Park. But we encourage you to explore further up, as long as you have enough time on your itinerary.
9. Is April A Good Month For Photography In New York City?
Any month is a good month for photography in New York City, but April does come with some additional benefits.
NYC is one of the most iconic urban landscapes on Earth. You will be endlessly impressed by towering skyscrapers and unique architecture.
Walking around New York with a camera is both a blessing and a curse.
There is a photo to be taken at every turn, every building, every iconic landmark. However, taking photos is time consuming and it will eat into your NYC itinerary significantly.
What Can You Expect In Spring?
Fewer crowds make NYC photography much easier and more relaxing in April
Quieter at observation decks and top attractions
Cherry blossoms across the city
Cold mornings and warm days, good mix of weather, clouds, sun etc for photos
Steam billowing out of vents and drains on those cold mornings
Sunrise photo shoots will still be very quiet in April
Want to know where the best photo spots are in NYC? Read our extremely popular guide to the 60+ best photography locations in New York City to pick your favorite spots.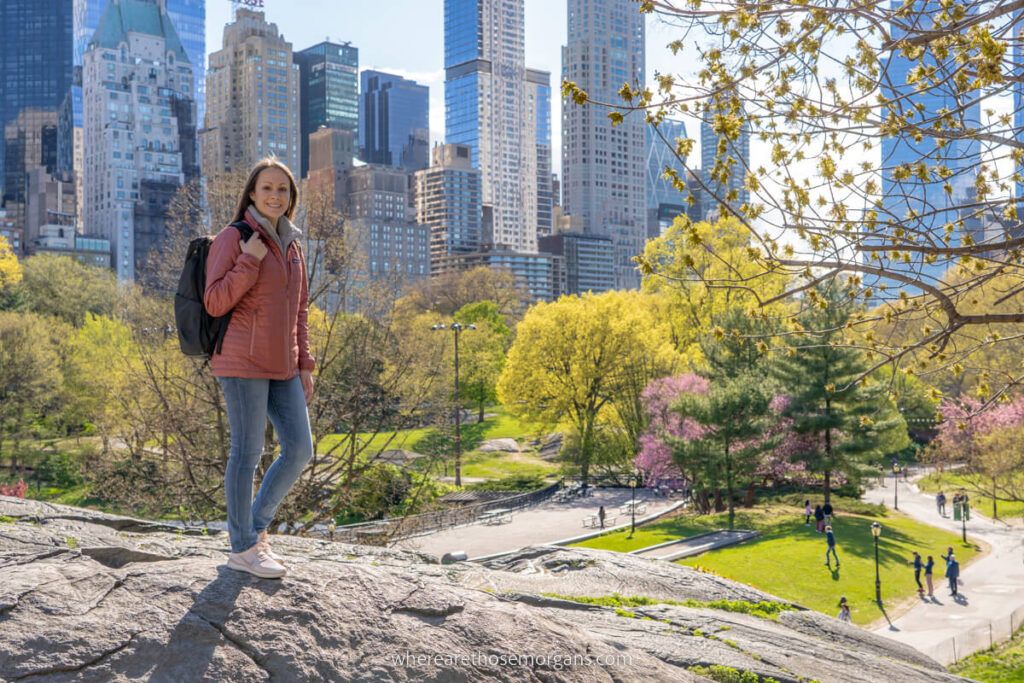 10. What Do You Need To Pack For New York City In April?
Packing for a trip to New York City in April can be tricky.
The weather and temperatures are changeable, you are going to experience cold, mild and cold again throughout the day, plus you never know what you're going to need for a place like NYC, right?!
Our most important packing tip is that comfortable shoes are essential.
You will be walking a heck of a distance every day in NYC. We typically wear running shoes with loads of spring and bounce to navigate block after block of New York sightseeing.
The next important thing to consider is the type of outfits you need.
Are you planning to go out drinking and partying?
Will you be going out to a classy restaurant?
Do you plan to use the hotel gym every morning?
We always try to pack multi-purpose clothing items that can be dressed up or dressed down accordingly.
Basic NYC Packing List For April
Let's start with the basics:
You will need appropriate clothing in case of mild days like t-shirts, shorts, dresses, light longer layers and sunglasses.
Next consider colder mornings and evenings, you will need sweaters, jeans, leggings, chinos, jackets, gloves, hats and hoodies for comfort.
Pack two or three pairs of shoes, one for walking, one for dressing up and maybe even one spare pair that can do both in case of emergency.
After that it comes down to your personal travel style.
Some people like to dress up smart for walking around the city, whereas others go all out for comfort. There's no right or wrong in New York, everyone just does whatever they feel comfortable doing!
FAQ's For Visiting New York City In April
Let's take a quick look at some of the most frequently asked questions about visiting New York in the month of April.
Is April A Good Time To Visit NYC?
Yes, April is an excellent time to visit New York City because the snowy weather is breaking, the flowers are blooming, the crowds aren't as big and you can find typically great deals on accommodation.
Is It Cold In April In New York?
The average temperature for NYC in April is around 53°F (12°C). But remember the average temperatures increase significantly throughout the month so if you want a chance for better weather, visit New York in late April.
Is New York City Busy In April?
No, April is one of the quieter months to visit NYC. In fact, we think April is one of the very best months to visit New York City for avoiding crowds at many of the top attractions, while still benefiting from reasonable weather and cheaper rates on hotels.
Our Popular Seasonal Guides
Want more New York content? Head over to our New York Travel Guides to explore the Finger Lakes, the Adirondacks and all of our popular NYC travel planning guides.
---
We hope this guide to visiting New York City in April helps with planning your Spring visit to NYC!
Please let us know if you have any questions about visiting NYC in April below in the comments.
Happy Travels,
Mark and Kristen
Enjoy This NYC In April Guide? Pin It For Your Visit!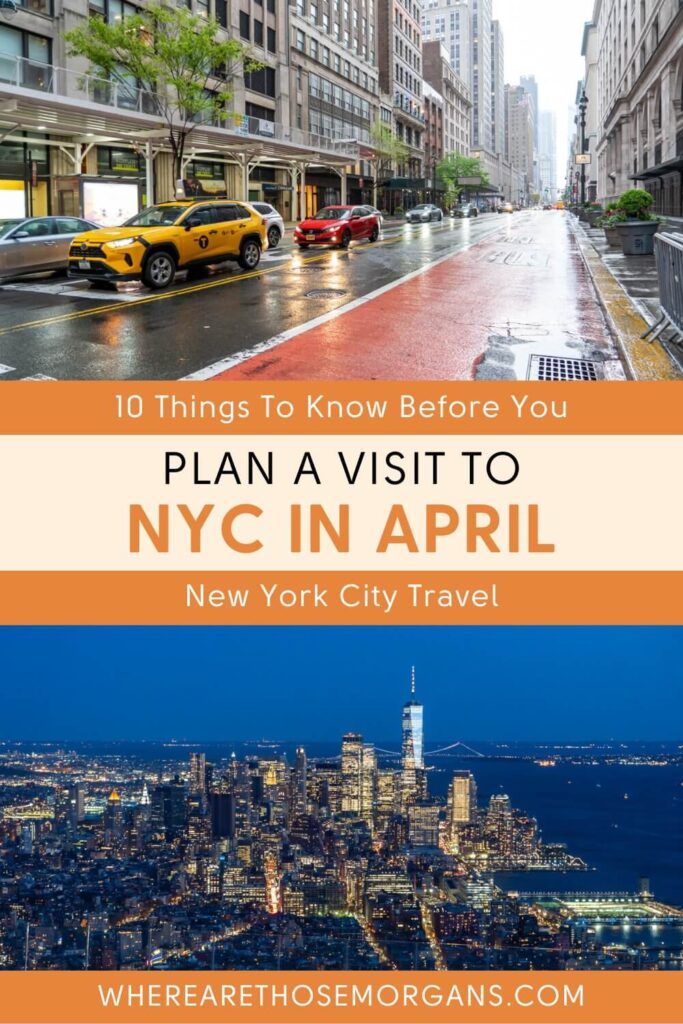 Note: This article contains affiliate links. When you make a purchase using one of these affiliate links, we may earn a small commission at no extra cost to you.
All Rights Reserved © Where Are Those Morgans, LLC. Republishing this article and/or any of its contents (text, photography, maps, graphics, etc.) in whole or in part is strictly prohibited.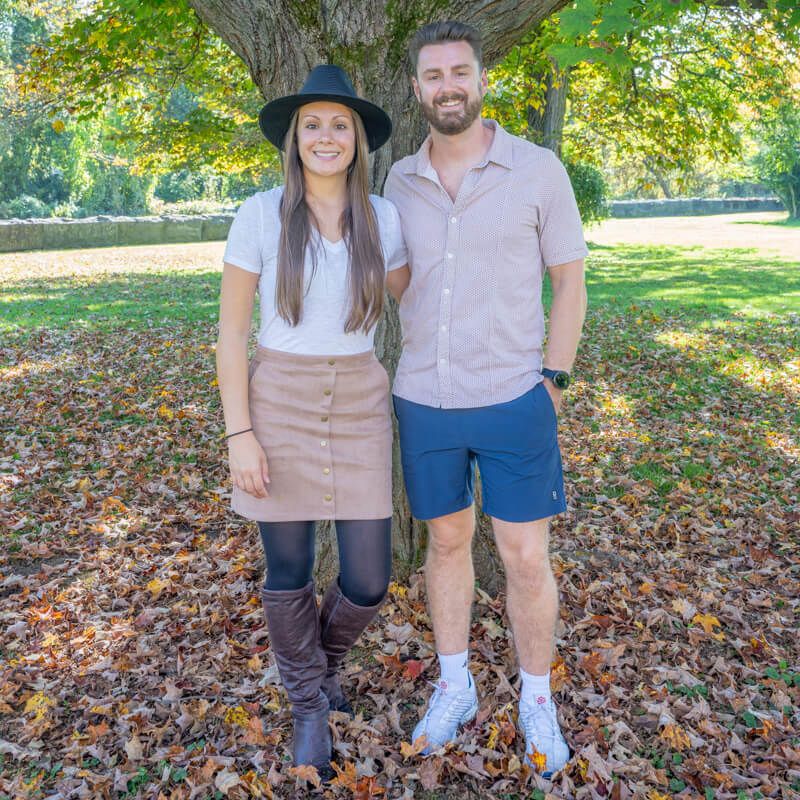 Mark and Kristen Morgan are travel, hiking and photography experts. Over the last 6 years traveling full time, they have explored more than 40 countries and 30 US states.
Their work has been featured in USA Today, Gestalten, Get Your Guide, CityPASS and Condé Nast Traveler along with various other publications.