Utah is one of the best road trip destinations in the world. It's home to countless spectacular landscapes, unique hikes and stunning photo spots. In this guide, we're going to show you 10 original, varied and personally tested Utah road trips based entirely on our own experiences.
Let's begin.
Our Utah Road Trip Experience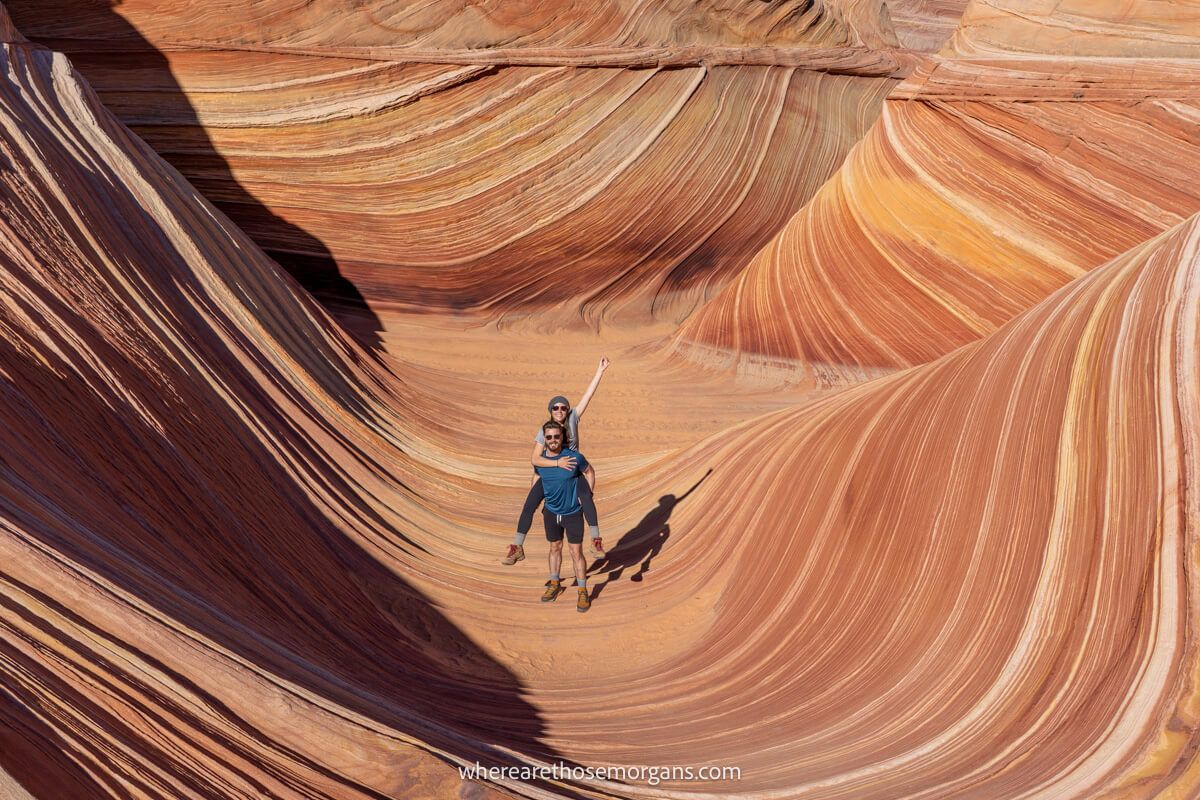 Why trust us with helping you to plan your Utah road trip?
Because we've explored far and wide throughout two separate Utah road trips, first in the fall of 2019 and again in the winter of 2021. We love the region and consider southern Utah to have some of the best road trips in the US.
During both our extended visits to Utah, we've hiked the iconic trails, explored the major parks and photographed the unmissable sunrise and sunset spots. Every Utah road trip itinerary in this guide is created from first hand knowledge.
Why Utah?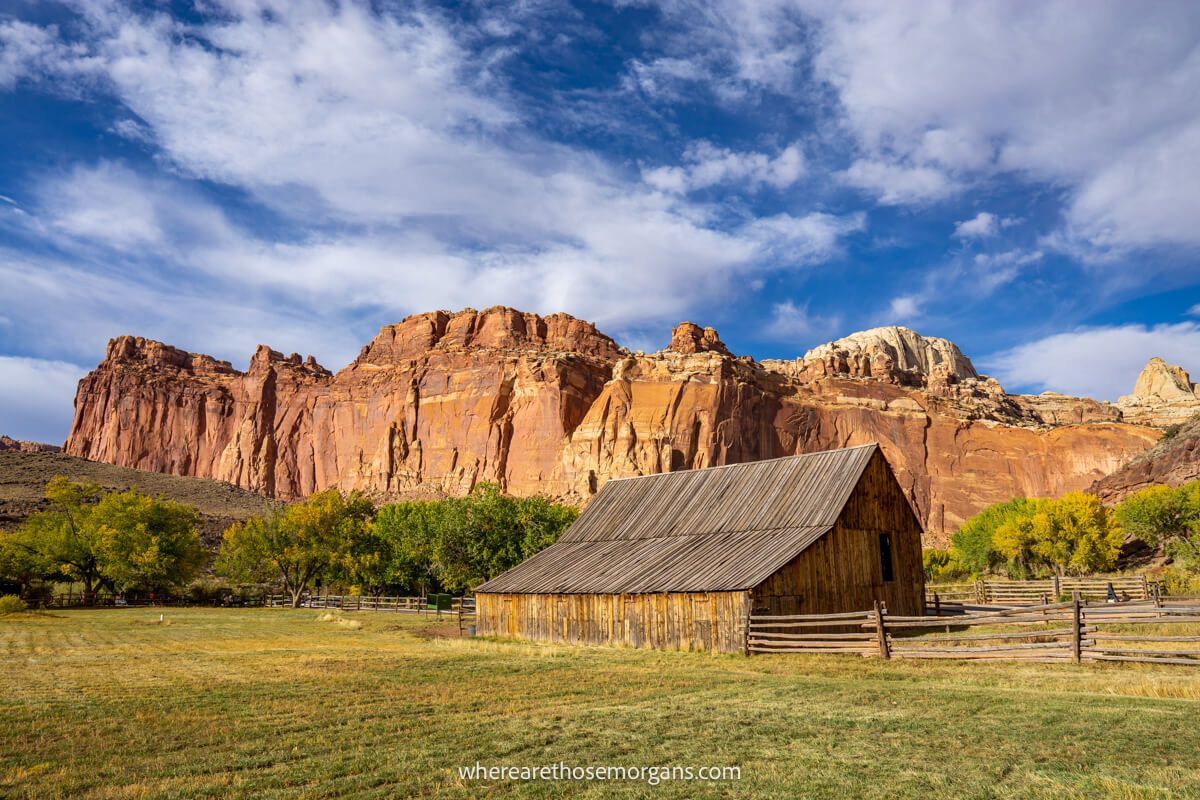 With so many amazing US road trips available for your next adventure, why would you choose to road trip through Utah?
Here's what makes Utah such a popular place to visit:
Five remarkable national parks
Countless other special natural landscapes
Year round accessibility
Several of the best hikes in the US are in Utah
Diverse and adventurous attractions
Excellent weather for most of the year
Easy logistics with Las Vegas and Salt Lake City airports
Other popular road trip routes in the US have the ocean, big cities, rainforests or rugged mountains. Utah offers dramatic canyons, extraordinary sandstone formations and bucket list hikes.
Choosing Where To Visit
Utah is home to a diverse range of topography including canyons, sand dunes, mountains and salt flats. The Mighty 5 national parks are the most heavily visited places in Utah, but there are so many other fun and underrated places to see.
So where should you visit on your Utah road trip?
Well, the answer depends on factors like your travel style, how much time you have and how many times you have visited Utah in the past.
Are you a hiker? You should prioritize hikes in Zion National Park above all else.
Are you a photographer? You should prioritize Arches, Canyonlands and Bryce Canyon.
First time in Utah or short on time? You should start with Zion and Bryce Canyon.
Already seen the national parks? You should head to the adventure town of Kanab.
We think Utah is a state you can return to time and time again because there's just so much to do. Even after 2 extensive trips to Utah, our bucket list is still only half full!
Further Reading: The 20 best places to visit in Utah
About Our Itineraries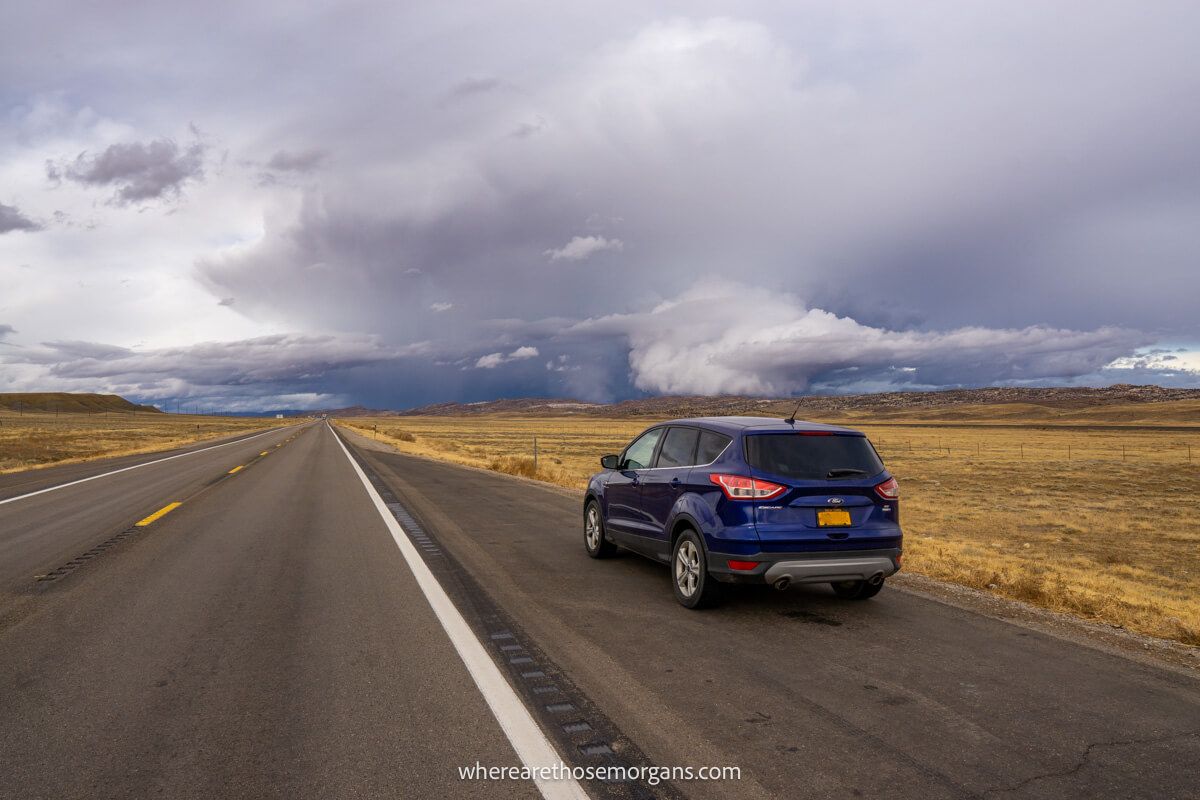 Next, we're going to show you our 10 favorite Utah road trip routes. You'll find route statistics, a description and a map for each itinerary.
You can click into the interactive maps associated with each itinerary listed below. Simply touch or click the map to activate, then you can move around or zoom in and out.
We've tried to be as inclusive as possible in order to accommodate every traveler who wants to see the very best of Utah. Please feel free to leave us a comment at the end of the guide if we haven't quite covered exactly what you are looking for.
Let's get into the first itinerary!
1. Utah Mighty 5 National Parks Road Trip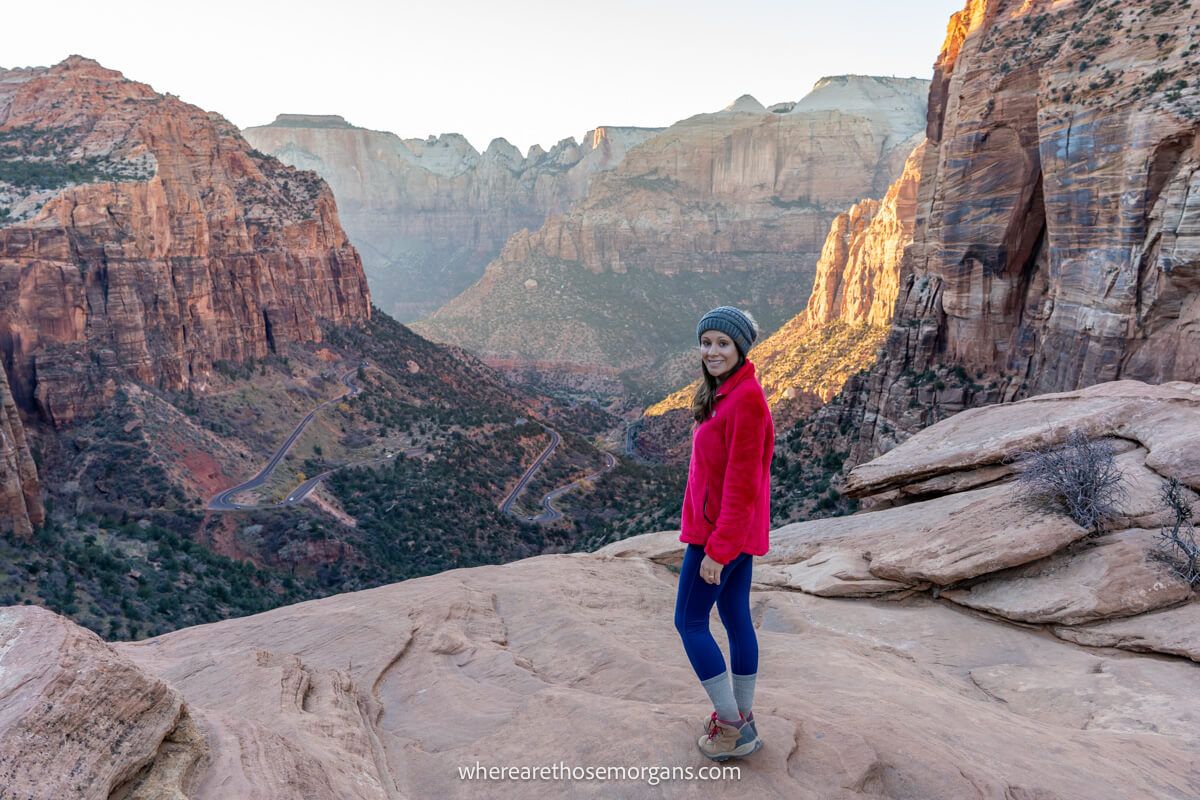 Distance: 389 miles
Time: 7 hours 20 minutes
Days: 6-8 days
Attractions: Zion, Bryce Canyon, Capitol Reef, Canyonlands, Arches
The Mighty 5 national parks road trip is the ultimate Utah experience. This famous route consists of many of the best US national parks with stops at Zion, Bryce Canyon, Capitol Reef, Arches and Canyonlands.
After driving the Mighty 5 we can confidently say that it's the all-in-one scenic Utah ticket featuring the best hikes, photo spots and landmarks. If you've never been to Utah and you want to see all the major highlights, this is the road trip for you.
Utah Mighty 5 Road Trip Map
The Mighty 5 is most commonly driven as an out-and-back loop route from Las Vegas (here are the best things to do in Las Vegas). Use the map above to see how the route begins in Zion, moves to Bryce Canyon and Capitol Reef before stopping near Moab for both Arches and Canyonlands.
Returning to Las Vegas from Moab, you have several amazing options for places to stop including Monument Valley, Page AZ, Grand Canyon North Rim and the adventure attractions around Kanab.
Road Trip Tip: Drive UT-12 from Bryce Canyon to Capitol Reef. The route through Escalante is slightly longer but it's incredibly scenic and shouldn't be missed.
2. Utah State Parks Road Trip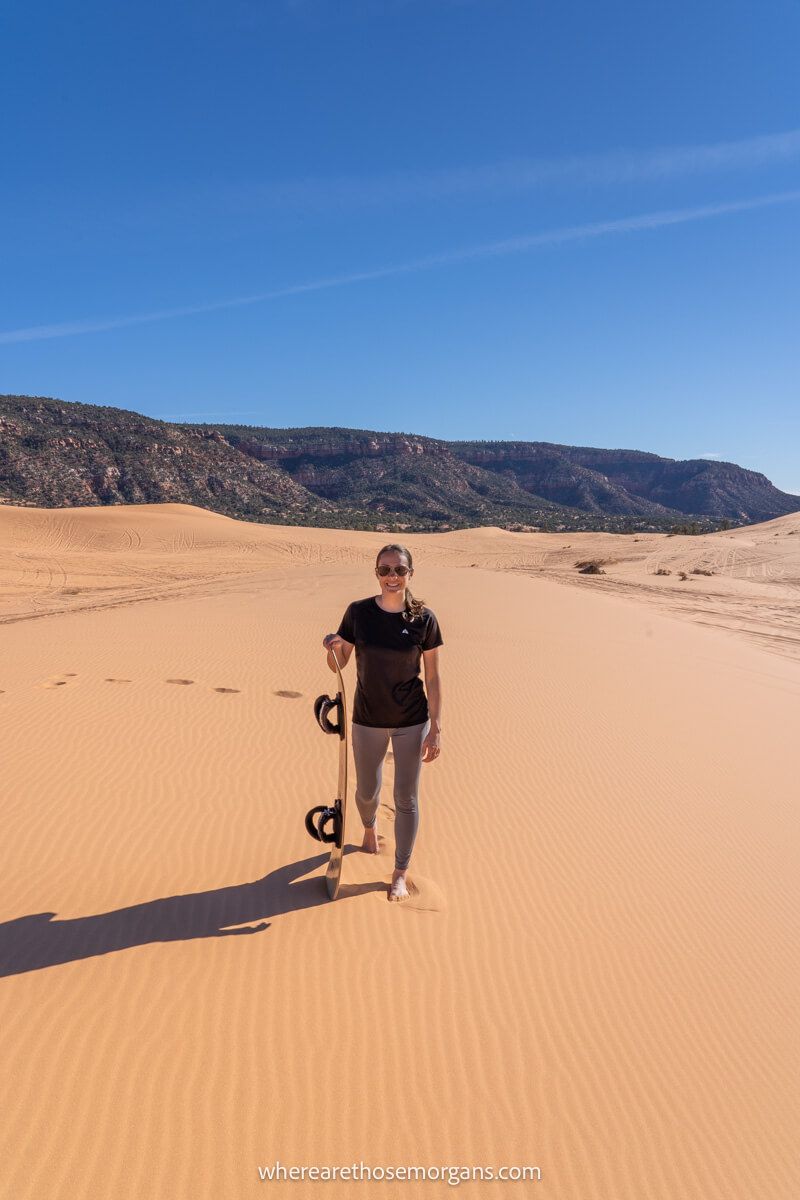 Distance: 476 miles
Time: 9 hours 40 minutes
Days: 3-5 days
Attractions: Gunlock, Snow Canyon, Sand Hollow, Coral Pink Sand Dunes, Kodachrome Basin, Escalante Petrified Forest, Goblin Valley, Dead Horse Point
We've created this original Utah road trip itinerary for return visitors to Utah or those who prefer to avoid heavy crowds. It follows the same route as the Mighty 5 but only stops at state parks and avoids national parks altogether.
We think Utah is overflowing with incredible state parks that are completely overshadowed by the national parks. There's so much more to see, hike and photograph in Utah outside of the national parks. And the best part is that they're always quiet.
Utah State Parks Road Trip Map
Our Utah state parks road trip is best driven in a loop from Las Vegas. Similarly to the Mighty 5 route, you can easily throw in plenty of extras stops along the way, which could even include one or two national parks if you don't want to miss out.
Road Trip Tip: If state parks are your thing, do not miss the amazing Valley of Fire State Park in Nevada either on the way in or out of Utah from Las Vegas, which we have included in the route map above.
3. Zion To Bryce Canyon Road Trip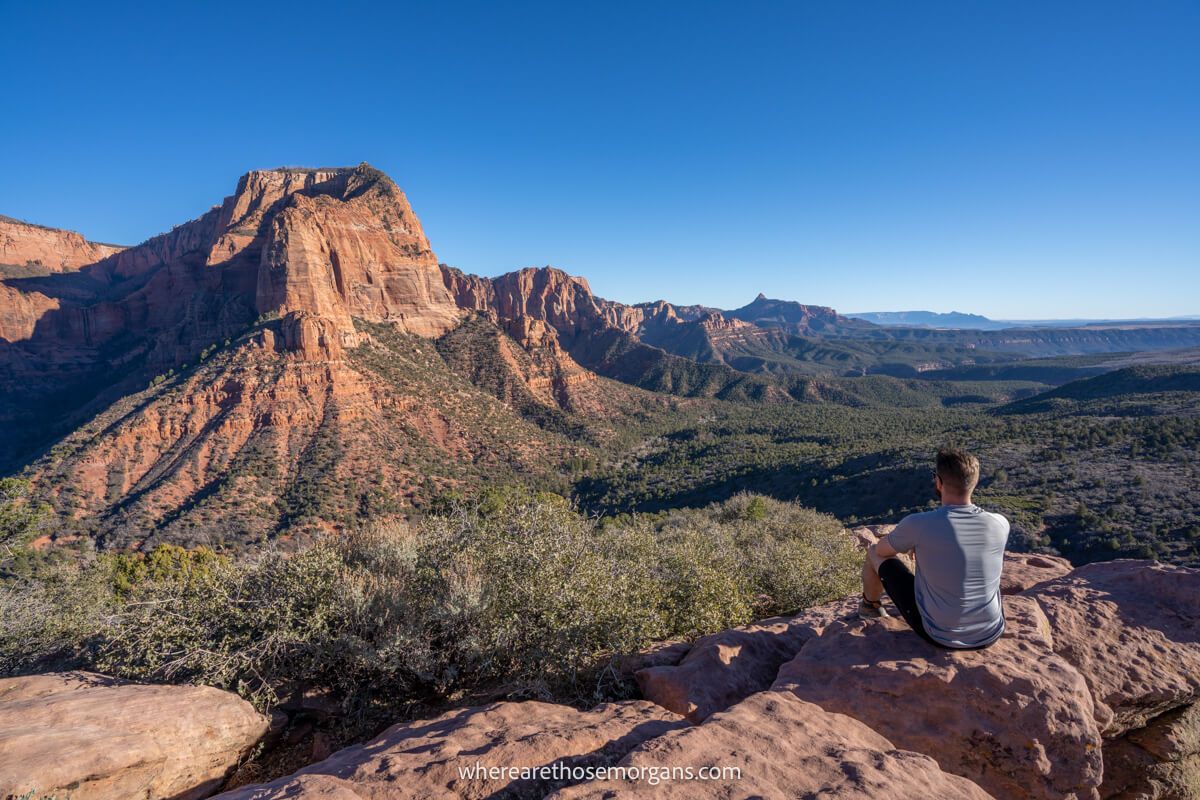 Distance: 86 miles
Time: 1 hour 55 minutes
Days: 2-4 days
Attractions: Zion, Bryce Canyon
Zion to Bryce Canyon is our top Utah road trips pick for visitors with just 2 or 3 days available. It's a hugely popular and well established route which works perfectly with the nearby Las Vegas airport as a transport hub.
Both Zion and Bryce Canyon are amazing places, but they're surprisingly different considering how close they are to one another. We love both parks and think this double header offers the perfect balance between ticking off some of the best Utah hikes and photo spots in a short trip.
Zion To Bryce Canyon Road Trip Map
The Zion to Bryce Canyon road trip route is easy to plan. You simply fly into Las Vegas, drive to Zion, then drive to Bryce Canyon and eventually return to Las Vegas the same way. Here are 5 very different ways you can spend one day in Zion National Park.
Road Trip Tip: Serious hikers should spend more time in Zion, whereas photographers and sightseers should spend more time in Bryce Canyon.
4. Arches And Canyonlands Road Trip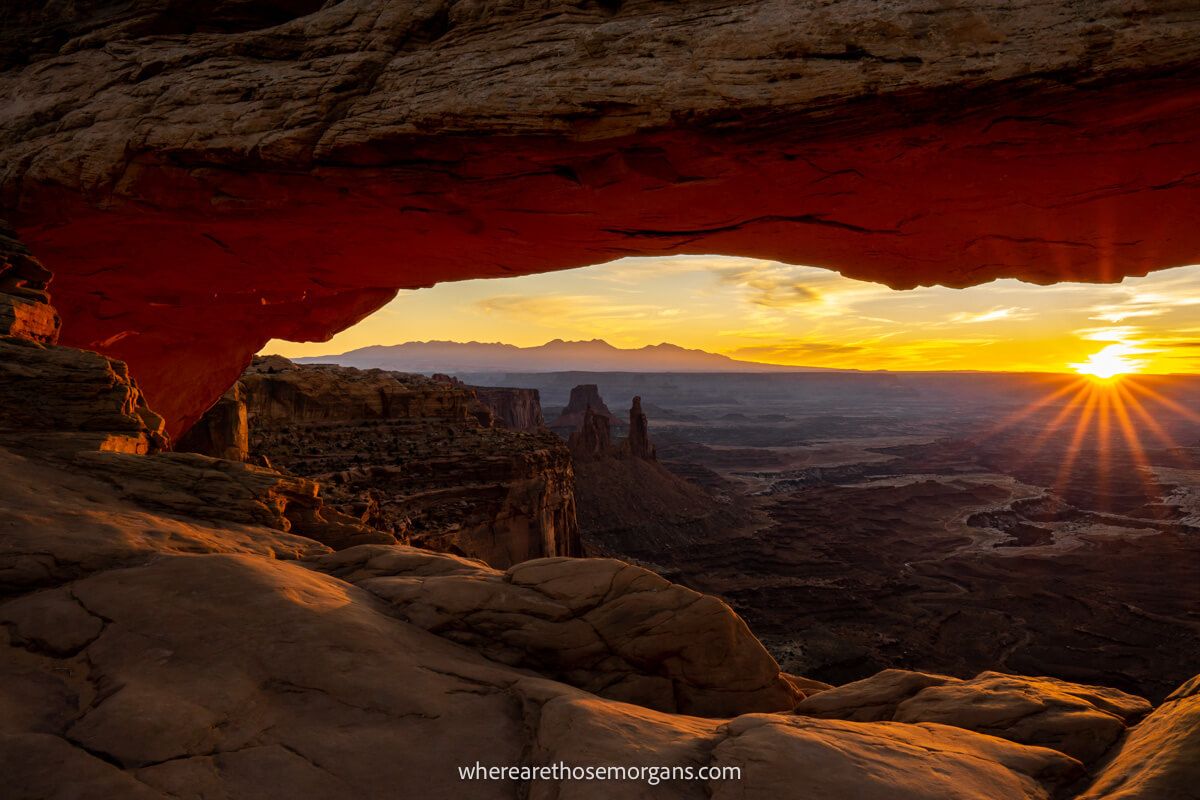 Distance: 78 miles
Time: 2 hours 5 minutes
Days: 1-2 days
Attractions: Canyonlands, Arches
Arches and Canyonlands is one of the best bang for your buck road trips in Utah. We loved the photo spots in these two parks and can't wait to go back for more landscape shoots. It's possible to see the highlights of both parks in one day by starting in Canyonlands and ending in Arches.
However, 2 full days would allow you to relax and visit more natural attractions by spending a day in each park. You can tick off the best hikes in Arches and end with sunset from Delicate Arch on the first day, before spending the next day in Canyonlands which begins with an incredible sunrise at Mesa Arch.
Arches To Canyonlands Road Trip Map
Many visitors to Moab only have time to do Arches and Canyonlands in one day. Our route map above shows you exactly how to see both parks in a day from sunrise to sunset.
With more time you can do one day in each of Arches and Canyonlands. Start the second day in Canyonlands Island in the Sky district before visiting the further away districts called The Needles, The Maze and The Rivers.
Road Trip Tip: Start with Mesa Arch at sunrise and end with Delicate Arch at sunset for one of the most amazing days in Utah.
5. Kanab HQ Road Trip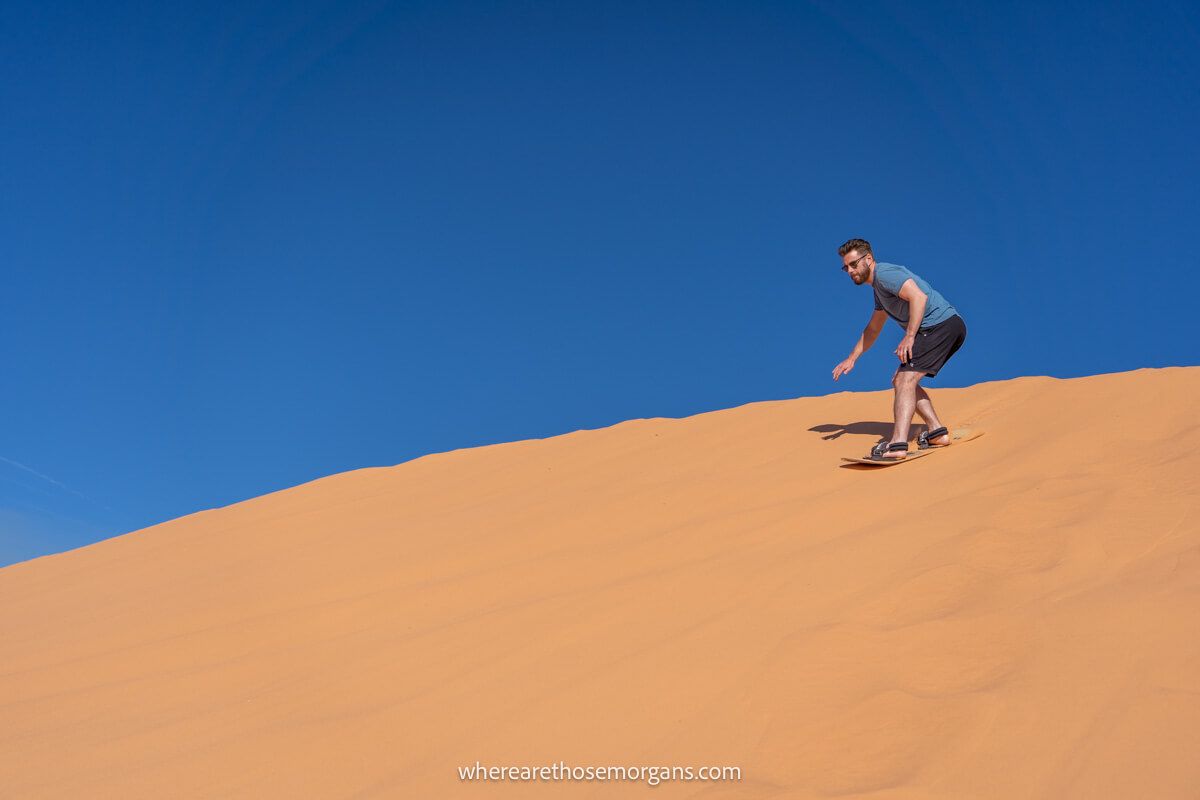 Distance: 320 miles
Time: 6 hours 55 minutes
Days: 3-4 days
Attractions: Belly of the Dragon, Coral Pink Sand Dunes, Buckskin Gulch, The Wave, Toadstool Hoodoos, Grand Canyon North Rim
Our Kanab headquarters road trip is unique because you will use one tiny town as a base and the driving aspect is essentially fanning out in all directions around Kanab to visit attractions. Don't be put off by what sounds like a boring road trip, trust us, it really isn't!
We spent a few days ticking off hikes, landscapes, caves and sand dunes around Kanab during our second road trip through Utah and we were blown away by the area so much that we included it in our list of the 50 best US vacation spots.
Kanab is one of the most underrated places we've visited in America. Not only are there countless awesome things to do in Kanab, but the town also has affordable hotels, excellent restaurants and a chilled vibe.
Kanab HQ Road Trip Map
The route map above shows driving routes from Kanab to each of the most prominent attractions and hikes nearby. Visiting Grand Canyon North Rim is totally optional but it does make for a fantastic experience.
By using Kanab as a base, you can see the likes of Coral Pink Sand Dunes, Belly of the Dragon, Toadstool Hoodoos, Buckskin Gulch and The Wave. It's also close to slot canyons and a bunch of fun adventure tours going out into the harder to reach areas of Utah like Peek-a-boo canyon.
Road Trip Tip: For the ultimate Kanab experience you should apply for the online lottery to win a permit for The Wave.
6. Kanab To Moab Road Trip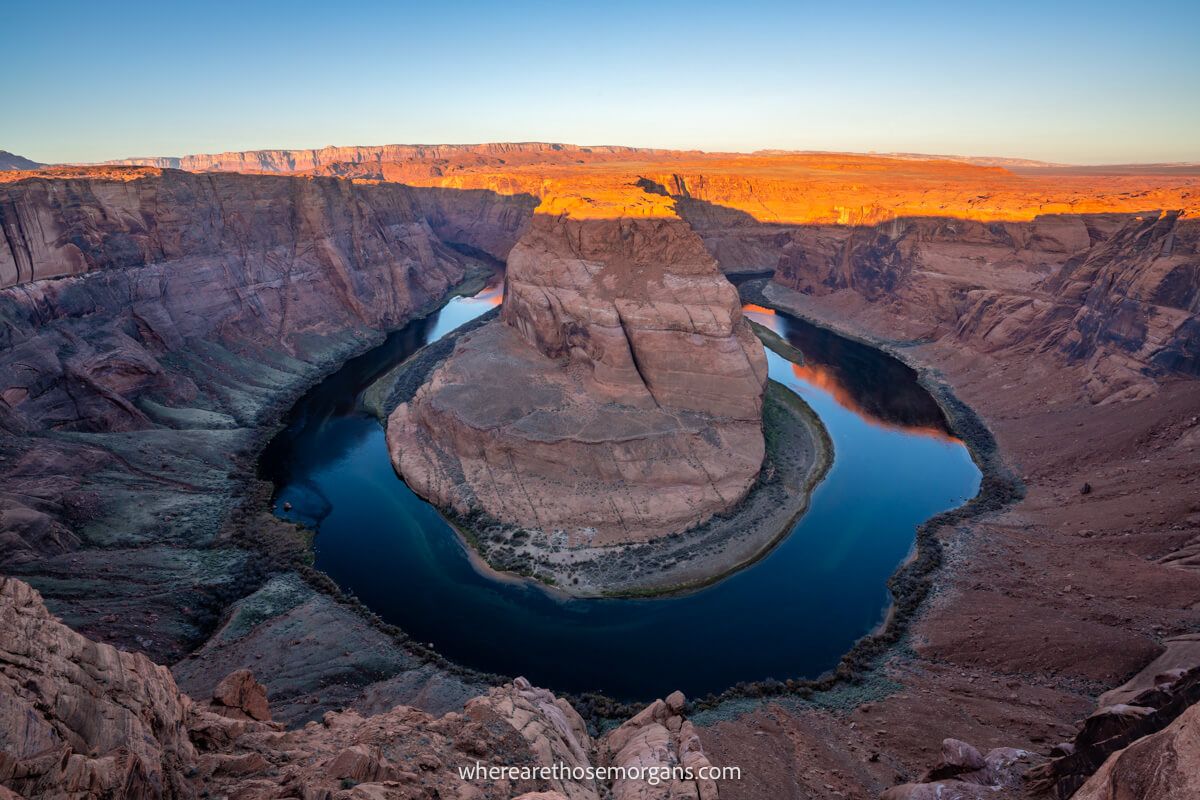 Distance: 423 miles
Time: 8 hours 45 minutes
Days: 4-6 days
Attractions: Kanab, The Wave or Grand Canyon North Rim, Horseshoe Bend, Antelope Canyon, Monument Valley, Arches, Canyonlands
Moving into custom Utah road trips territory, we think our Kanab to Moab road trip itinerary could be among the very best in this list. It's perfect if you want to get off the beaten path and do something a bit different.
You'll start with the best of Kanab, which could include hiking The Wave if you win a permit, before moving to Page AZ for Horseshoe Bend and Antelope Canyon (book your Antelope Canyon tour in advance). Next is Monument Valley and eventually you reach Moab for Arches and Canyonlands.
Kanab To Moab Road Trip Map
This route can be driven from Las Vegas to Salt Lake City or Denver with plenty of stops available on the back end after leaving Moab. It works perfectly for anyone who plans to spend time in Colorado either before or after Utah. Remember, Rocky Mountain National Park isn't too far from Moab.
Do you want to visit Grand Canyon South Rim during your Utah road trip? You could leave Kanab and arrive into Page, then drive down to South Rim before re-joining the itinerary to Moab.
Road Trip Tip: You can see most of Monument Valley without actually going into the paid area.
7. Utah Hiking Road Trip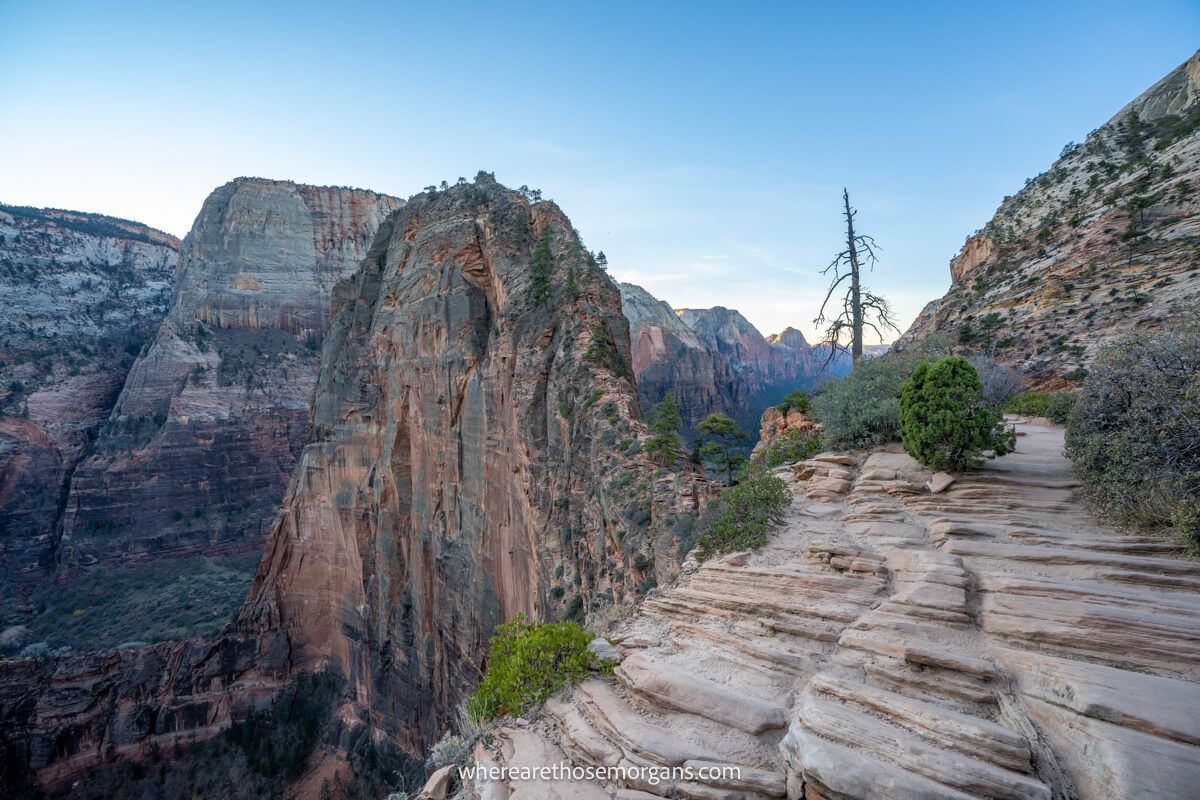 Distance: 932 miles
Time: 18 hours 20 minutes
Days: 6-10 days
Attractions: Fire Wave, The Subway, Angels Landing, The Narrows, Queen's Garden, Hickman Bridge, Mesa Arch, Devil's Garden, Delicate Arch, Buckskin Gulch, The Wave
We've created this custom road trip through Utah specifically for hikers and we think it's pretty awesome! Utah's unique landscapes are a paradise for hikers but the iconic trails are time consuming, so this is the longest itinerary in our list.
The route effectively follows the Mighty 5 path but it only consists of the best hikes. There are no photography stops, sunrises, sunsets or stops at other attractions. It's a case of getting your permits in advance, driving from hike to hike and enjoying the trails.
Utah Hiking Road Trip Map
The map for our hikers Utah road trip route is created as though you have acquired permits for every necessary trail. Adapt the route if you are unable to obtain any permit, otherwise sit back and soak up what is going to be an incredible hiking trip!
Are you considering the Grand Canyon? Here's our popular guide on the best hikes in Grand Canyon South Rim.
Road Trip Tip: In Utah you need permits to hike The Subway, Angels Landing, Buckskin Gulch and The Wave.
8. Utah Photography Road Trip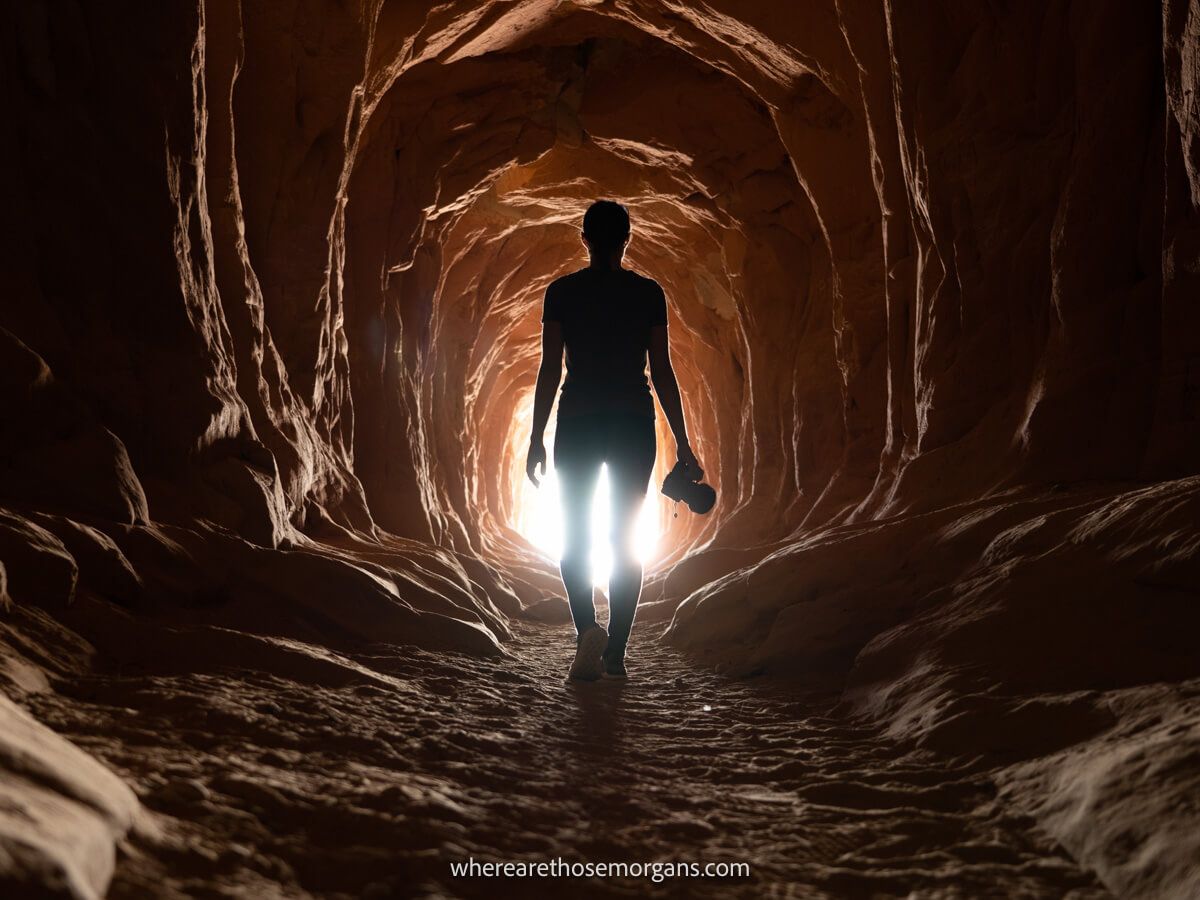 Distance: 1,019 miles
Time: 20 hours 15 minutes
Days: 6-10 days
Attractions: Fire Wave, Zion Canyon Overlook, Cedar Breaks, Bryce Canyon Amphitheater, Fruita Barn, Mesa Arch, Delicate Arch, Monument Valley, Horseshoe Bend, Grand Canyon
Our next custom Utah road trip itinerary is designed for photographers. Utah is not just for hikers, it's also a prime location for landscape photography. Some of our favorite photo spots are in Utah. Think Mesa Arch, Delicate Arch and the Bryce Canyon amphitheater and you'll get the idea!
The major issue with a photography itinerary is that you often need to be out for sunrise or sunset, so we've crafted this Utah road trip mainly around the most prominent locations at the best times of day. It's a longer itinerary to accommodate for being in the right place at the right time.
Utah Photography Road Trip Map
Our photography route is one of our favorite Utah road trips because it leads to nothing but stunning landscapes. Use our itinerary as a starting point but be sure to include any other photo spots you know along the way (there are so many more!)
Follow the map above to see how you can drive around southern Utah and place yourself at the best photo spots every day. There are several ways you could plan this trip based on how much time you have and how important each stop is to you.
Road Trip Tip: The more time you allow for this road trip, the more sunrises and sunsets you can include. Dawn and dusk really are the most amazing times of day in Utah.
9. 4×4 Adventure Utah Road Trip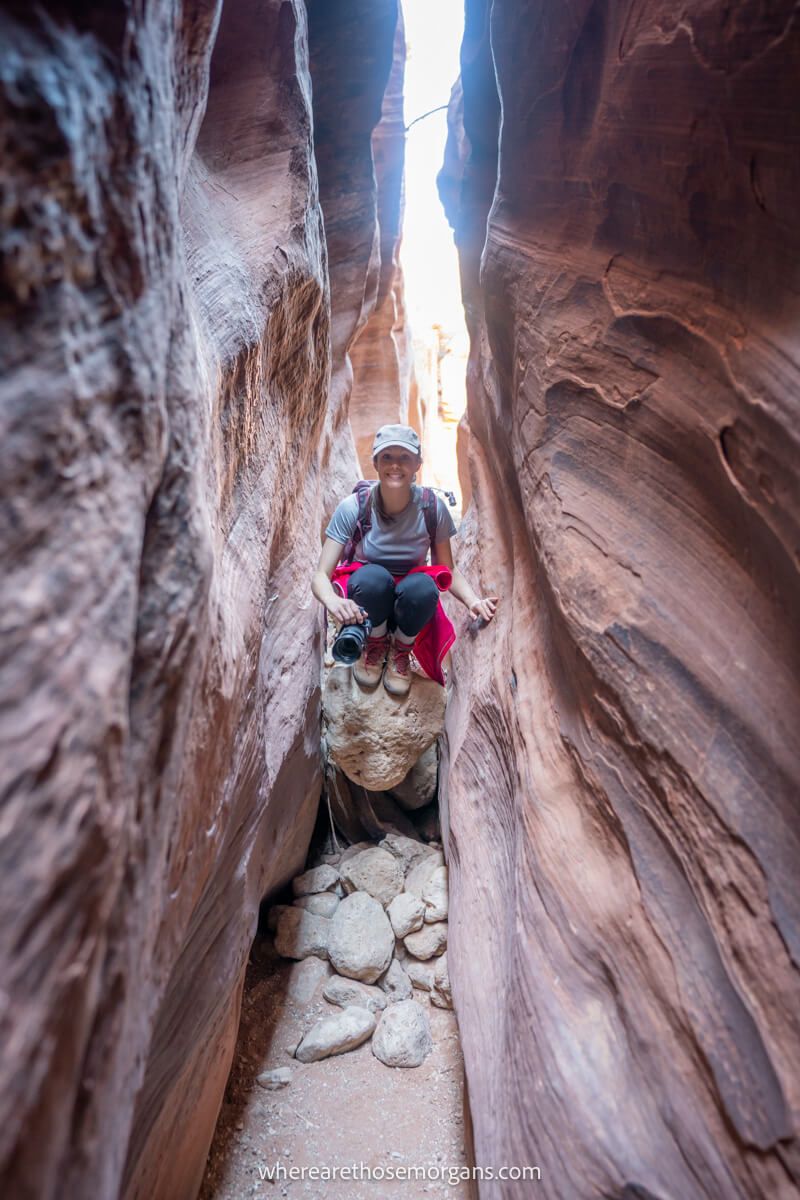 Distance: 745 miles
Time: 17 hours 30 minutes
Days: 6-8 days
Attractions: Sand Mountain, Coral Pink Sand Dunes, Red Canyon Slot, Willis Creek Slot, Kodachrome Basin, Zebra Slot, Natural Bridges, Valley of the Gods, White Pocket
Our custom 4×4 Utah road trip would be an entirely different experience to the typical routes. You can either hire a Jeep and drive yourself or take tours into the scorched wilderness. This adventure filled itinerary leads into countless slot canyons, washes and totally off the beaten path spots.
A lot of this itinerary is based around Vermilion Cliffs National Monument and Grand Staircase Escalante National Monument but you could also include Glen Canyon National Recreation Area. These are the places nobody else goes in Utah so you really get that lost world feel.
Utah 4×4 Road Trip Map
The map above shows a basic 4×4 off-road adventure itinerary that we would follow if we were to take on this awesome road trip through Utah. Adapt, remove and include as you see fit based on any other spots you have pegged to visit.
This is the only itinerary in this list that deserves a cautionary warning up front. It's vital that you are experienced with these types of terrains and situations, as well as being proficient in vehicle fixes and knowing what to do in emergency situations.
Road Trip Tip: With more time you can take your Jeep way off the beaten path. Study the roads in Grand Staircase Escalante in particular to plan the perfect off-road adventure.
10. Salt Lake City To Yellowstone Road Trip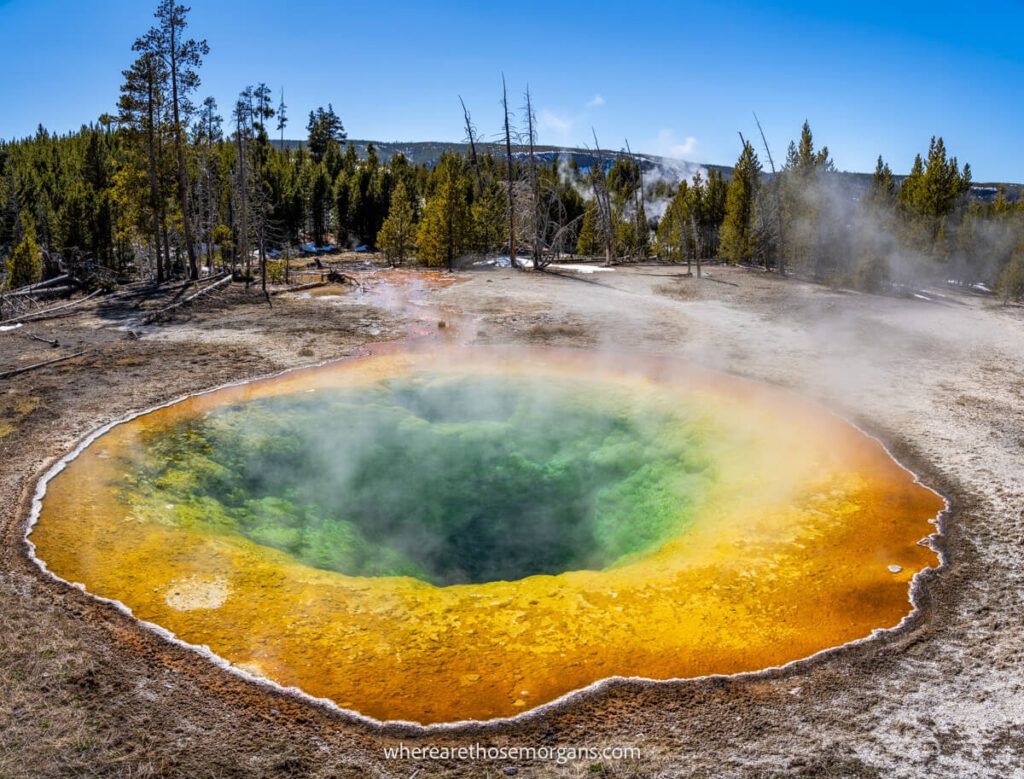 Our last Utah road trip is an extension of our extremely popular 7 days Salt Lake City to Yellowstone road trip itinerary. You can create a fantastic 10 day itinerary with Yellowstone and Grand Teton simply by including 3 days ticking off the top attractions around Salt Lake City.
Uinta Wasatch Cache is home to some seriously amazing hikes, Bonneville Salt Flats and Antelope Island are perfect for photographers, Park City is a famous skiing destination and downtown SLC is lovely to walk around.
SLC To Yellowstone Route Map
The map above shows an extended version of our classic 7 day SLC to Yellowstone road trip route with several spur trips near Salt Lake City creating a 10 day itinerary.
After leaving the Salt Lake City area, the route continues through Jackson to Grand Teton and Yellowstone before ending in Gardiner, MT. You can either fly home from Bozeman or return to SLC airport.
Road Trip Tip: Allow at least one full day in Grand Teton and two full days in Yellowstone at a minimum. In an ideal world you will have six full days to see both parks. Here's our 4 days Yellowstone itinerary.
Planning Tools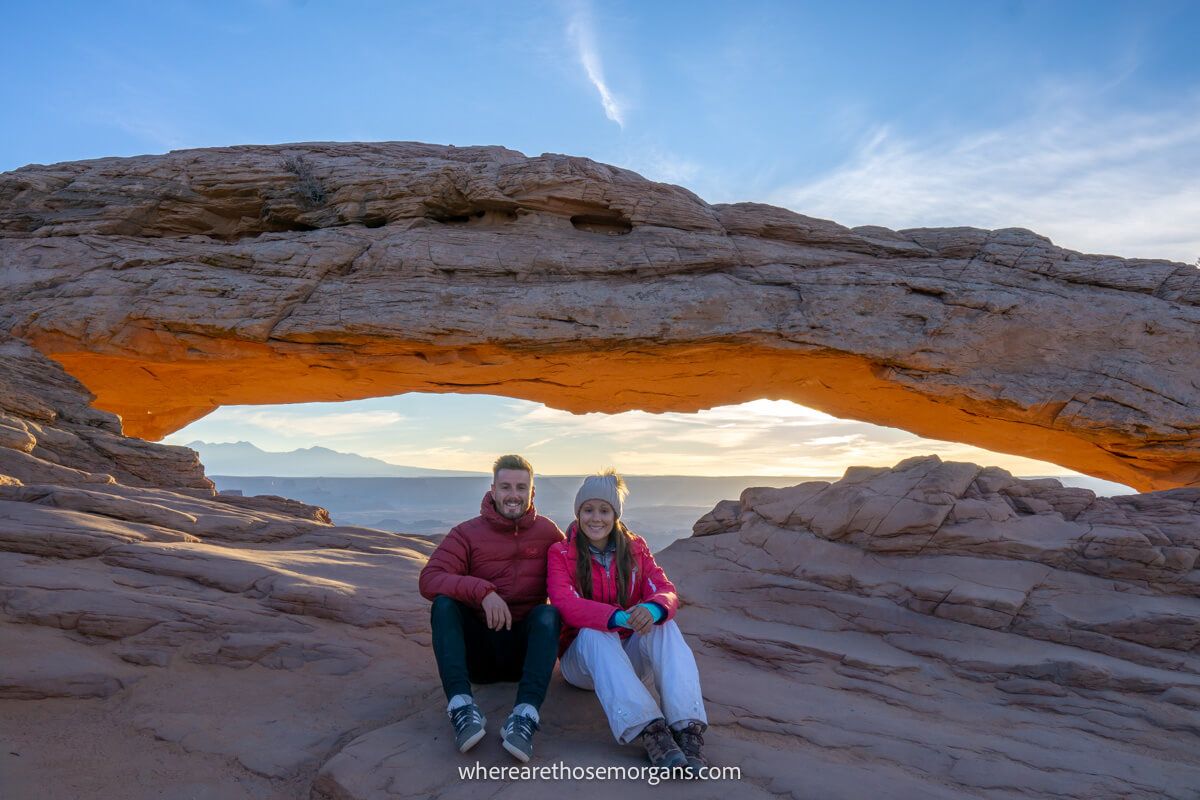 So you know the routes and you're excited to get started with planning. But what about logistics and the important things you need to know?
Here are the tools we use and the key information you should be aware of:
1. Flights
When searching for flights to Las Vegas or Salt Lake City, we recommend checking prices on both Skyscanner and Google Flights as the two best flight search engines.
Tips to save on flights to Las Vegas or SLC:
Shop around and compare prices on several days of the week
Use incognito or private browser and clear your cache
Use several devices such as your laptop and smartphone
Read our guide on how to book cheap flights
2. Hotels
You should have no issues booking accommodation for any of the Utah road trips covered in this guide with the exception of Zion National Park hotels during the peak season.
We always use and recommend using Booking.com to book hotels in the US. You might want to compare prices with Hotels.com to see if you can find a better deal.
Tips for booking hotels:
Book your hotels in advance
Sign up for a free membership account with Booking or Expedia
Arrive at Zion during the week to avoid expensive weekend prices
Read our popular guide on how to book cheap hotels
Resource: Our sister site Best Hotels Anywhere can help you find the best hotels in Las Vegas, Moab, Kanab, Page, Bryce Canyon, Capitol Reef and Grand Canyon South Rim.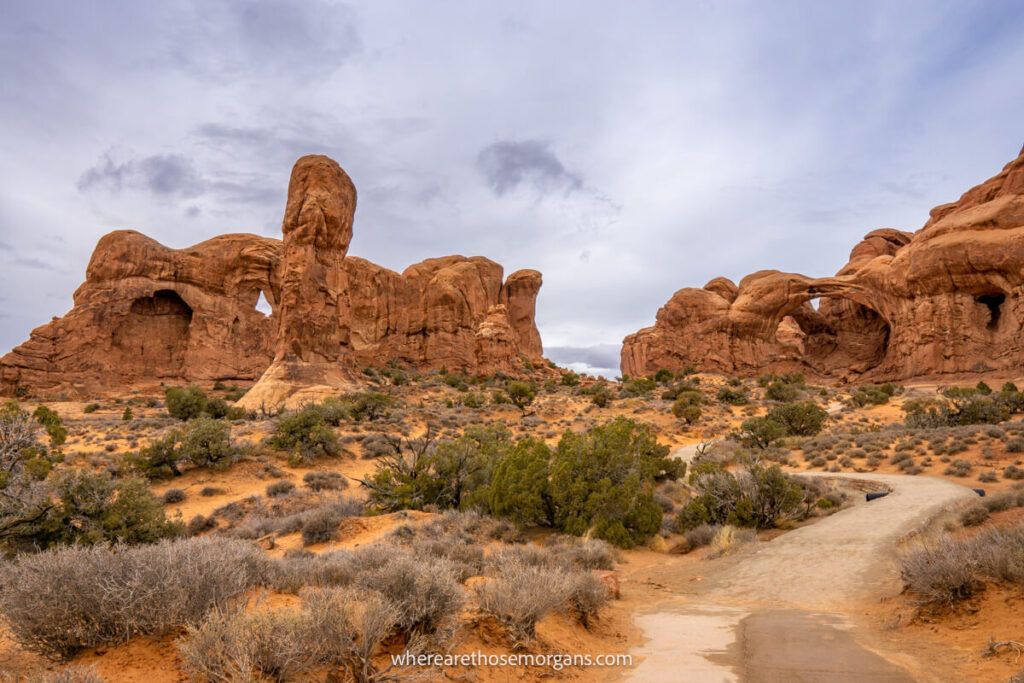 3. Hire Car
If you're not driving your own car to Utah, you'll need to hire a car when you land at Salt Lake City or Las Vegas airport.
Our top recommendation is to find prices with Rental Cars and compare costs against Discover Cars. Input Salt Lake City airport or Las Vegas airport and your travel dates to see your options.
They're our go to car hire platforms and we always choose whichever has the better vehicle at the right price point.
Tips for hiring a car:
Book in advance for a better selection of cars
Small cars are better for parking in tight spots at the national parks
You'll need a 4WD high clearance vehicle to go off road in Utah
4. National Parks
It's important to stay up to date with live conditions such as roads, weather, hiking trails and lodging when you visit any of the national parks in Utah.
One of the unsung positives to visiting Utah is that natural disasters, wildfires, flooding and other problematic conditions are rare. Just look at Yellowstone and Yosemite in 2022 and 2023.
With that said, we still recommend keeping on top of the following current status reports:
What To Pack For Utah Road Trips
Packing for a road trip in Utah will depend on what you plan to do and what time of year you decide to visit.
Our two trips to Utah have been in the months of October and December. Both times we packed for cold mornings and cold evenings but warmer days, especially when hiking.
If you plan your Utah road trip for summer you can expect hot days so your packing list will look very different. Take plenty of shorts, t-shirts and socks in case you need to wear more than one per day.
Are you planning to visit the Mighty 5? The number one thing you should buy and pack is an America the Beautiful Pass to save money on national park entry costs.
Here is a basic road trip packing list to get you started:
Further Reading: The essential road trip packing list
Where To Stay On Your Utah Road Trip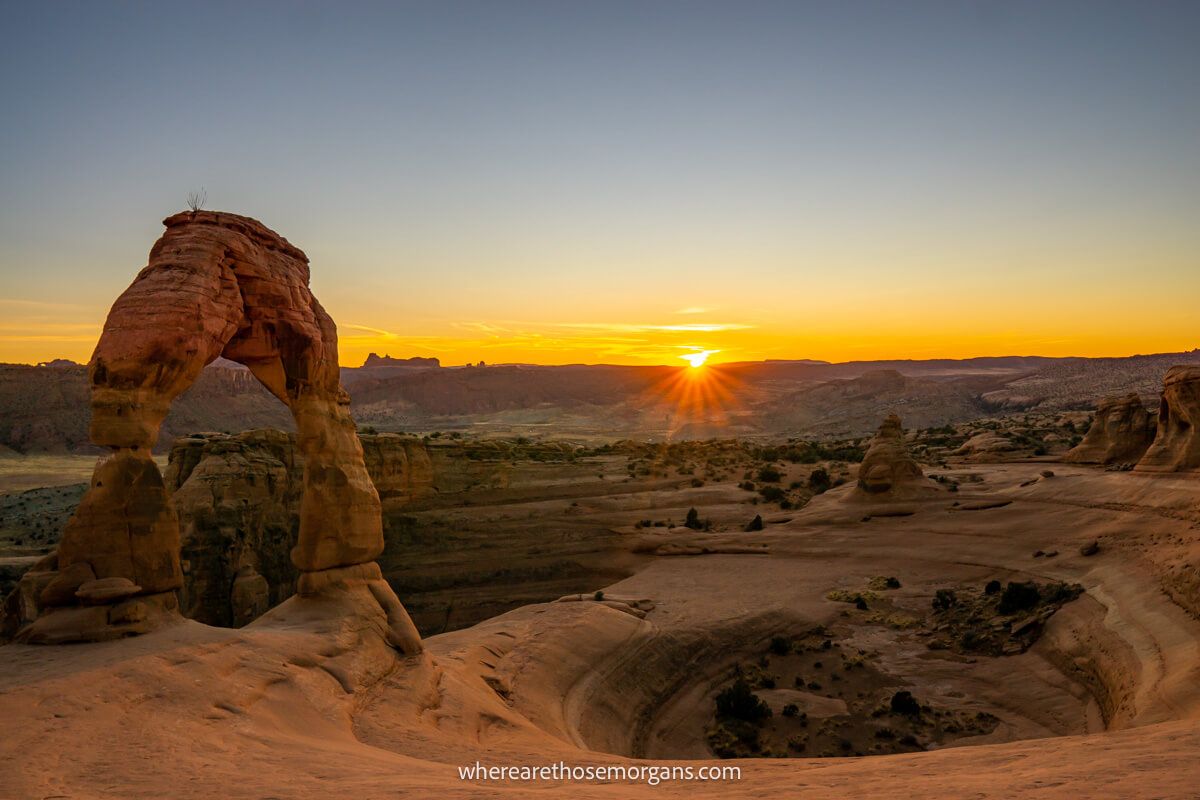 Let's take a summarized look at the top rated hotels in the most popular Utah road trip destinations to help get you organized. Don't forget you can click the links below to read complete hotel guides on our sister site Best Hotels Anywhere.
Each hotel listed below is a hotel we have either stayed at or would stay at because they have excellent ratings.
Springdale (Zion)
Further Reading: The best hotels in Springdale UT
Bryce Canyon City and Tropic (Bryce Canyon)
Further Reading: Where to stay near Bryce Canyon National Park
Torrey (Capitol Reef)
Further Reading: Best places to stay near Capitol Reef National Park
Moab (Arches and Canyonlands)
Further Reading: Where to stay in Moab Utah
Kanab
Further Reading: Best places to stay in Kanab UT
Camping Special
Are you planning to camp during your Utah road trip?
We've teamed up with The Dyrt to offer our readers an exclusive no strings attached 30 day free trial with The Dyrt PRO.
This is our favorite camping app because it helps you find the best campgrounds along your specific driving route with benefits including no booking fees and free camping spots.
You can also use a fantastic new feature called Dyrt Alerts to receive notifications when sold out campgrounds have cancellations so you can snag near-impossible spots.
More Road Trips
Want more Utah content? Head over to our Utah Travel Guides to explore the Mighty Five national parks and beyond.
---
We hope this Utah road trips guide helps with planning your visit to the Beehive State!
Please let us know if you have any questions about any of the routes in the comments below.
Happy Travels,
Mark and Kristen
Enjoy This Utah Road Trips Guide? Pin It For Your Visit!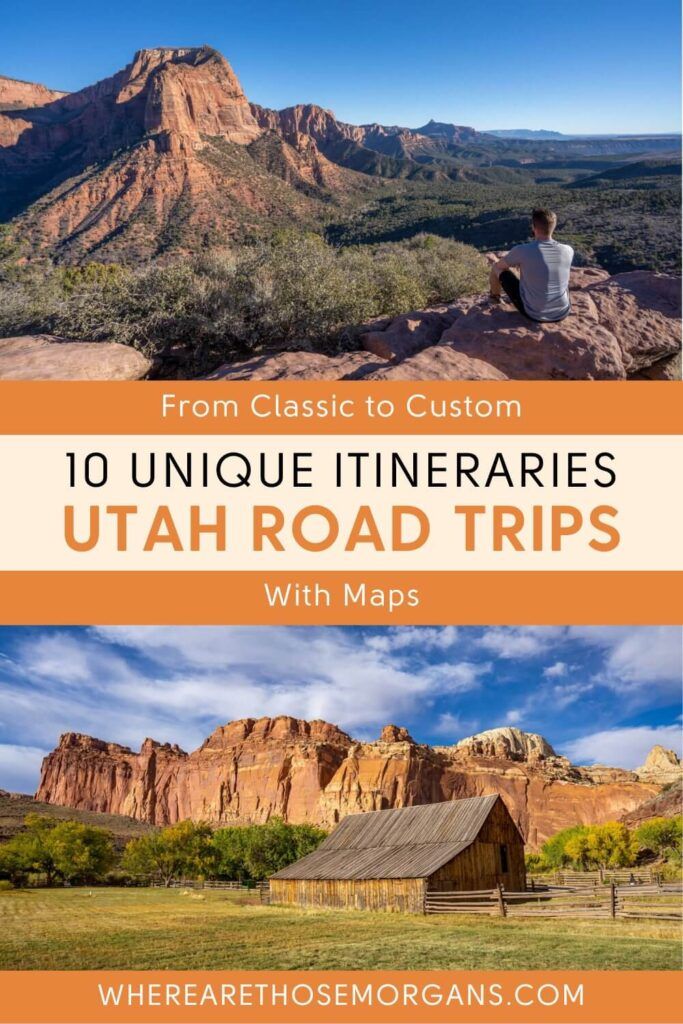 Note: This article contains affiliate links. When you make a purchase using one of these affiliate links, we may earn a small commission at no extra cost to you.
All Rights Reserved © Where Are Those Morgans, LLC. Republishing this article and/or any of its contents (text, photography, maps, graphics, etc.) in whole or in part is strictly prohibited.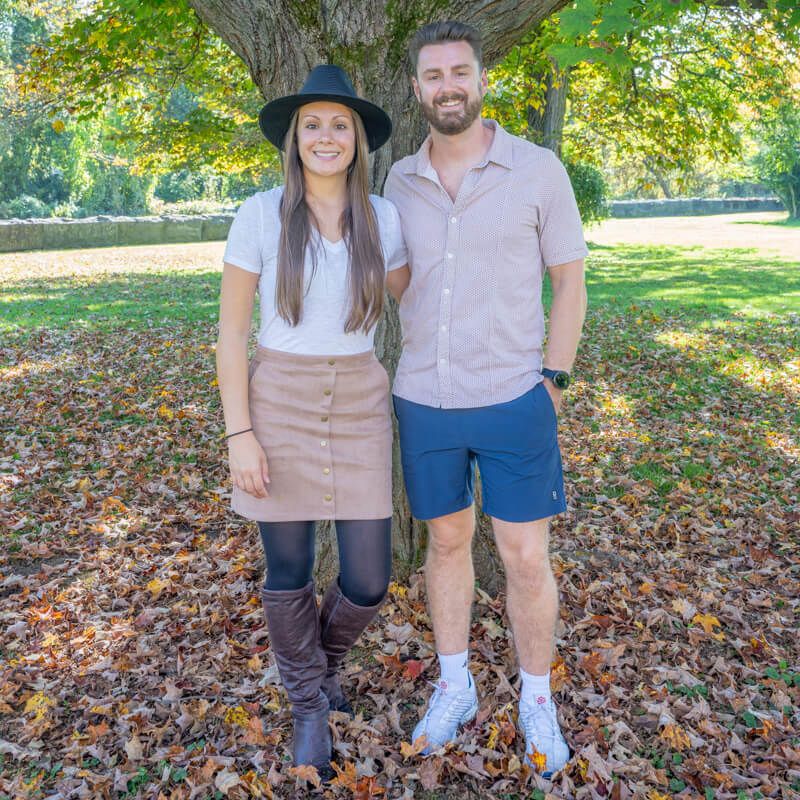 Mark and Kristen Morgan are travel, hiking and photography experts. Over the last 6 years traveling full time, they have explored more than 40 countries and 30 US states.
Their work has been featured in USA Today, Gestalten, Get Your Guide, CityPASS and Condé Nast Traveler along with various other publications.