Welcome to Utah, the Beehive State. This is where you will find all of our Utah Travel Guides!
Utah is located in the mountain west subregion of the United States, bordered by Colorado, Wyoming, Idaho, Arizona and Nevada.
This is the 13th largest state by area and is considered to be one of the greatest outdoor regions in the United States.
Capital City: Salt Lake City
Population: About 3.2 million
Time Zone: Mountain Standard Time (MST)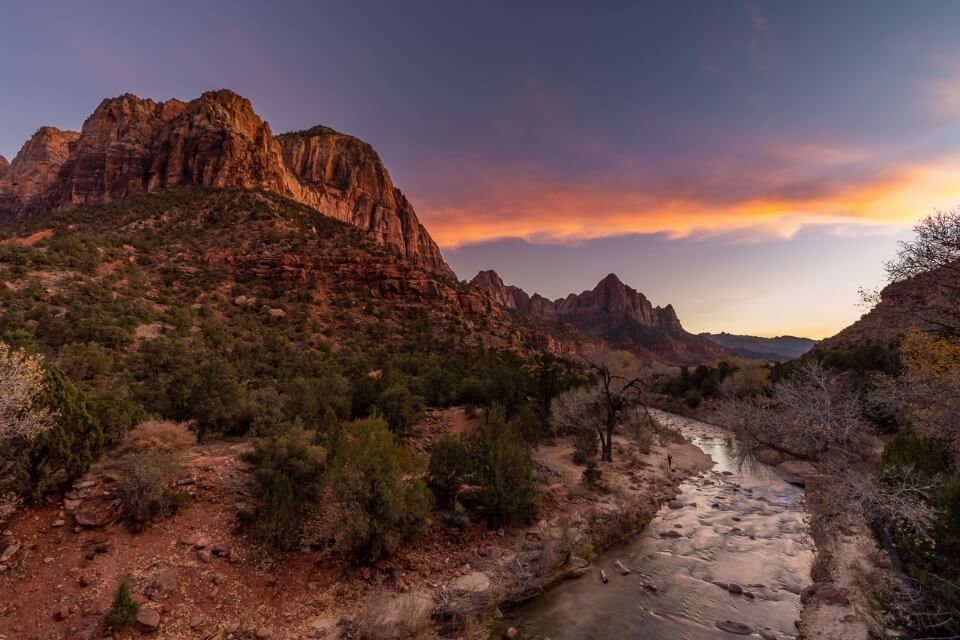 Utah Travel Highlights
If you are looking for adventure travel, magnificent landscapes and one of the best US road trip destinations, look no farther than beautiful Utah.
At each National Park you can hike amazing trails, stargaze, spot wildlife and take incredible photographs. Salt Lake City and Las Vegas are both excellent cities to begin and / or end your journey.
Use our detailed Utah travel guides and itineraries to help plan your visit to perfection.
National Parks In Utah:
Arches National Park
Bryce Canyon National Park
Canyonlands National Park
Capitol Reef National Park
Zion National Park
Want more National Parks? Visit our National Parks page.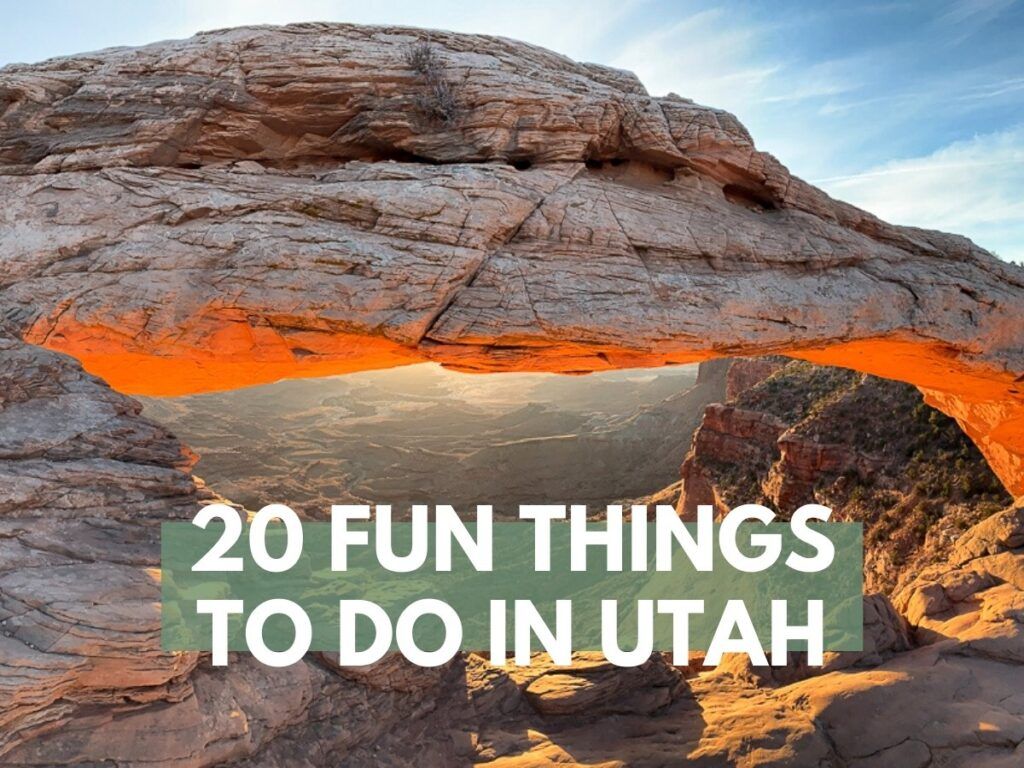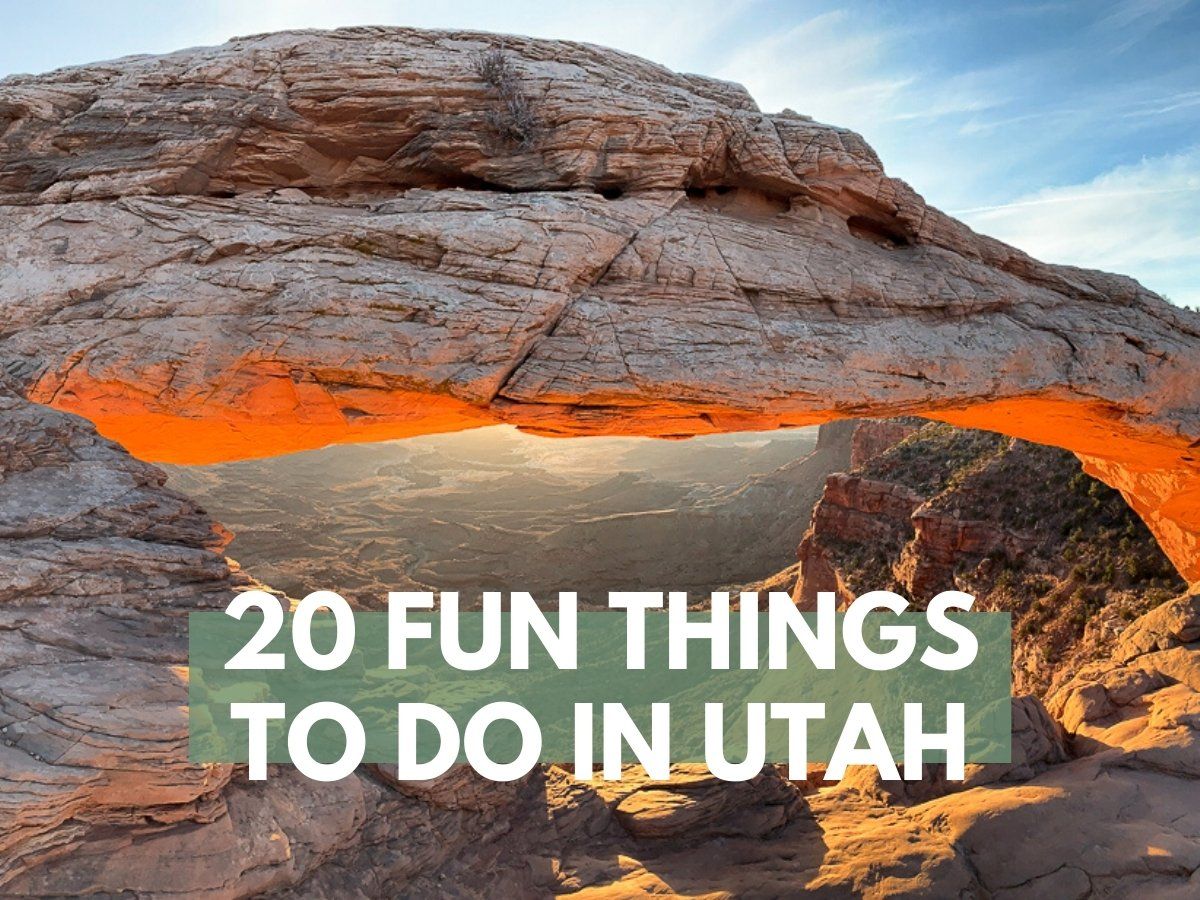 Popular Places To Travel In Utah:
Moab
Kanab
Park City
St. George
Salt Lake City
Bonneville Salt Flats
Monument Valley
Coral Pink Sand Dunes State Park
Dead Horse Point State Park
Grand Staircase-Escalante National Monument
Keep in mind this small list just scratches the surface, but you can read about more things to do in Utah here.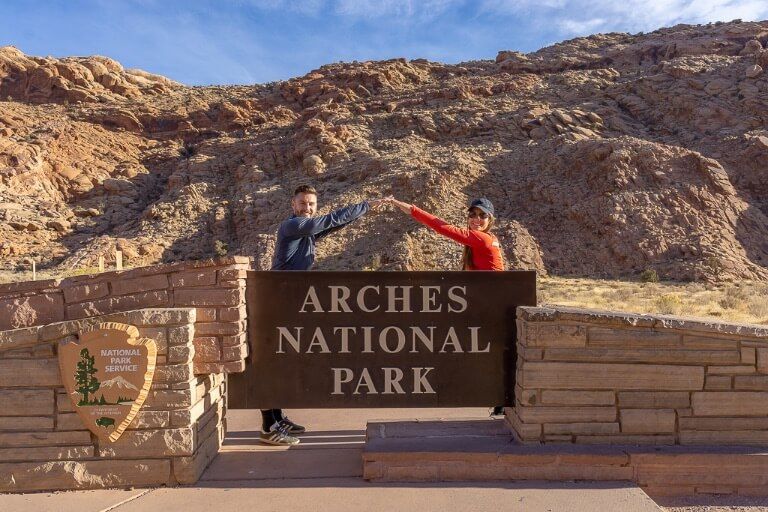 Arches And Canyonlands
Arches and Canyonlands National Park can easily be visited in one day. Below you will find the easiest way to see the best areas of both parks.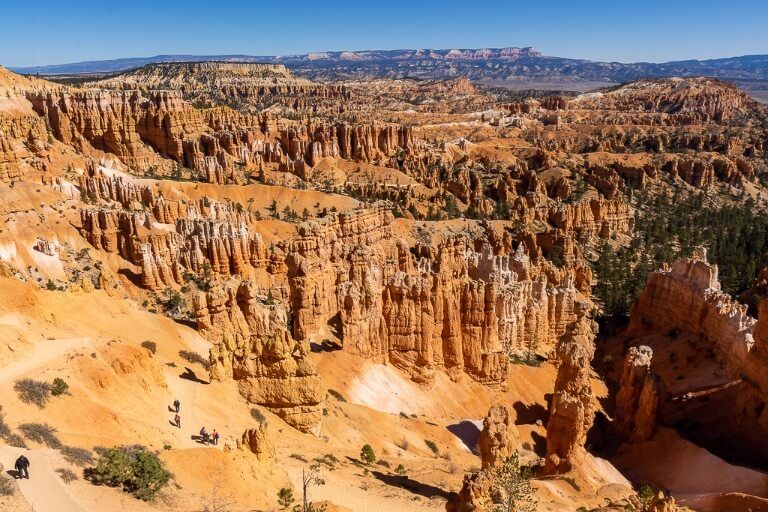 Bryce Canyon National Park
Hiking at Bryce Canyon is unforgettable because you will descend into a gorgeous sandstone amphitheater surrounded by intriguing hoodoos and spires.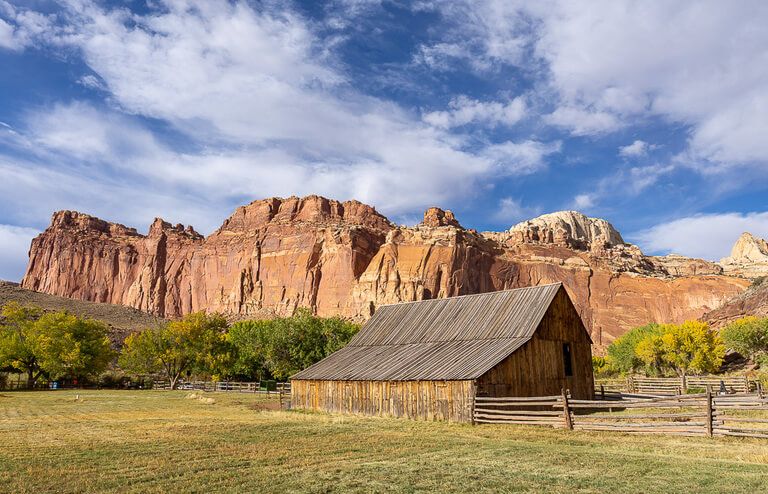 Capitol Reef National Park
Capitol Reed offers something a bit different than the other National Parks in Utah. This is a lesser visited park so it makes a great option if you are looking to get away from the large crowds.
Capitol Reef Photography – One of Utah's best kept secrets featuring incredible backdrops, stunning fall foliage and unique historical buildings.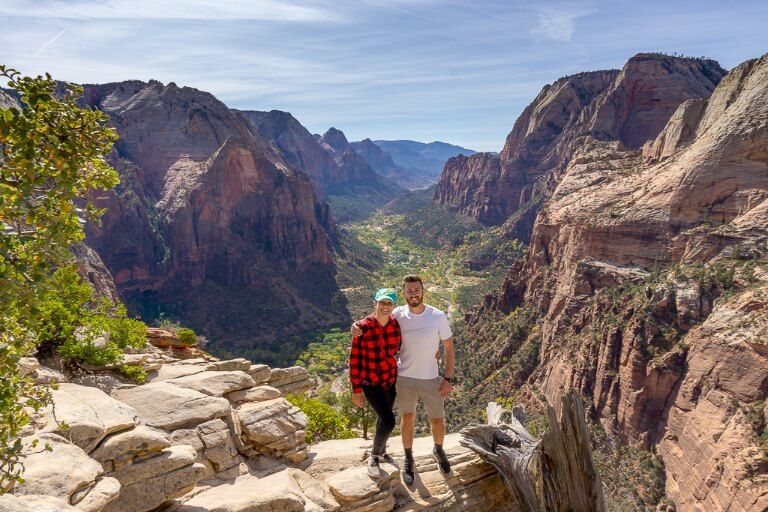 Zion National Park
Zion is an incredibly popular National Park in southern Utah. We have visited Zion twice now explore each of the four different regions of this park in depth.
Use our guides below to plan your trip to Zion.
Need a hand organizing your visit to Zion? Our popular 40+ page Zion National Park Guidebook can help you with planning every aspect of your trip.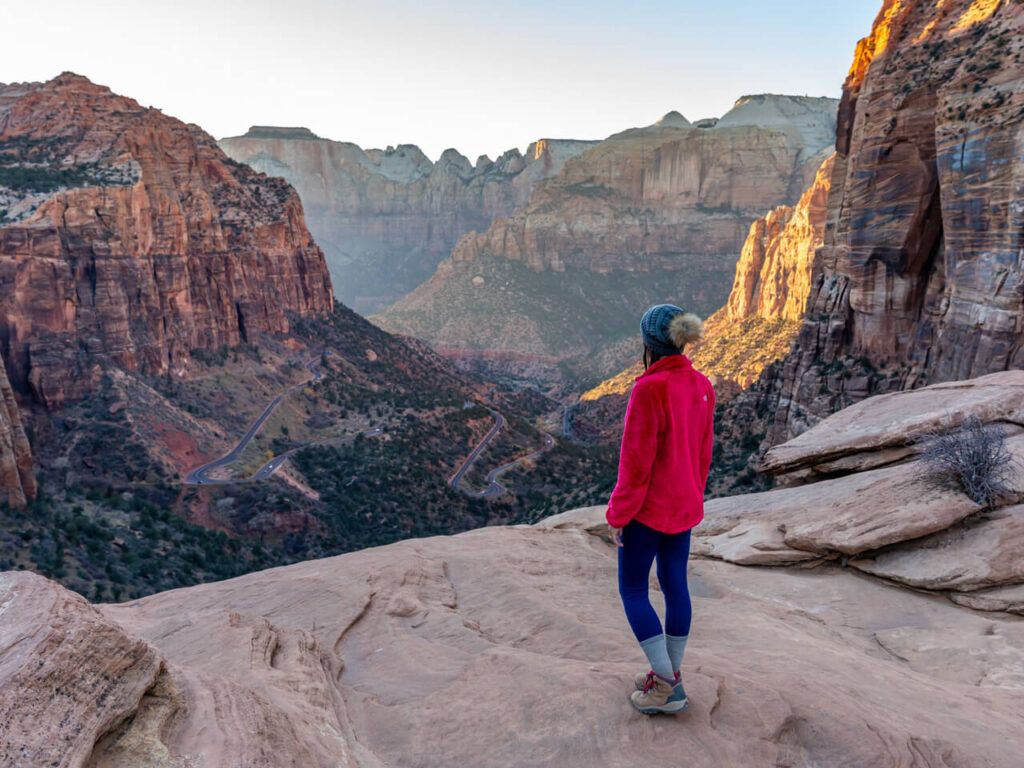 Zion Hiking Trails
While the Zion Canyon is home to iconic hikes such as Angels Landing and the Narrows, there are many other epic hiking trails to consider.
Zion Canyon
There is a good range of hikes in Zion Canyon featuring everything from hard death defying hikes to easy riverside trails.
Angels Landing – One of the most exhilarating, terrifying and adventurous trails in the US, but keep in mind you will need a permit for this hike.
Pa'rus Trail – An easy, flat and pict Easy, Flat and Picturesque Riverside Hike
Kolob Canyon
This area is a great alternative for hiking if your are looking to get away from some of the crowds.
The Subway
This hike requires a permit which can be difficult to get. But there are two way to complete hike hike, top down or bottom up. We hiked the subway from bottom up which requires no specialized climbing gear.
Hiking The Subway Zion -An epic left fork bottom up day hike with everything you need to know before hitting the trail.
More Zion Hikes
There are a few more hikes in Zion National park worth mentioning, but these trails are not found in either Zion of Kolob Canyon.
Canyon Overlook – This trail makes for a perfect sunset hikes and features epic views of Zion.
Need a new hiking app? Check out the best hiking apps and get 20% off a Gaia GPS subscription with our special link.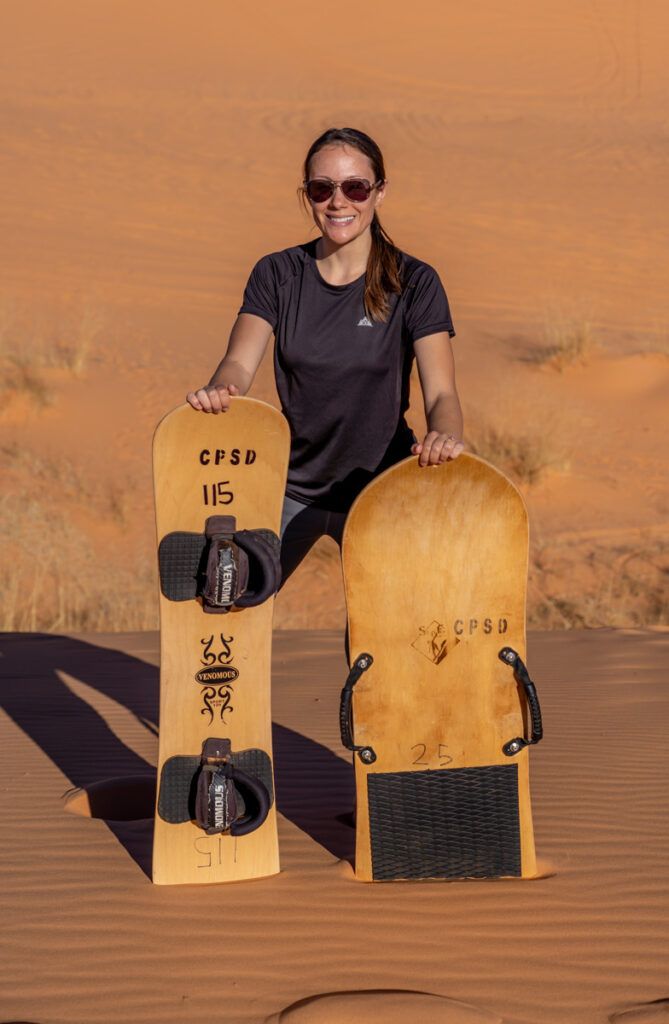 Coral Pink Sand Dunes State Park
This is a hugely underrated, immensely entertaining and incredibly sandy stop featuring hiking, sandboarding, driving ATV, camping or even hunting for Bigfoot.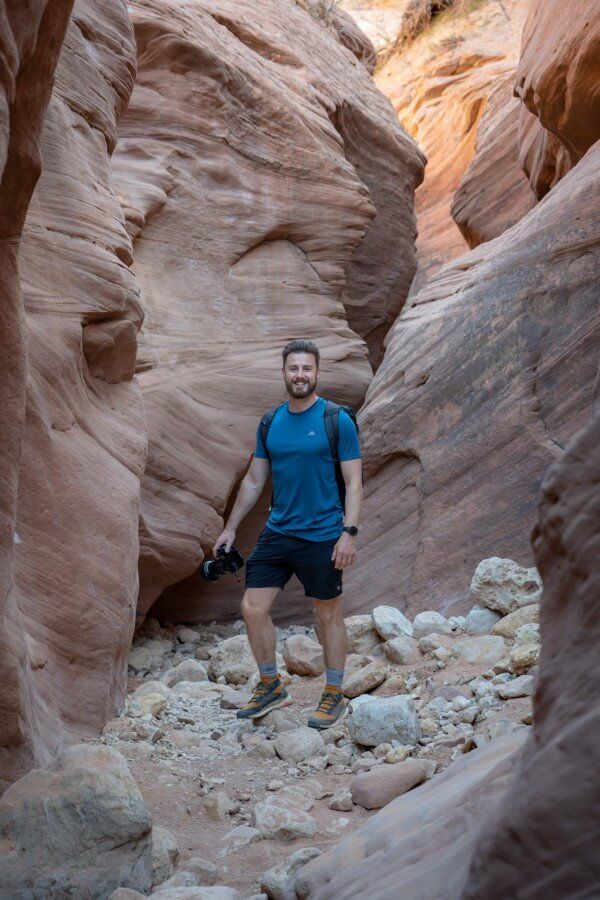 Kanab, Utah Travel Planning
Kanab is an adventure destination in sour then Utah with stunning photography locations and unique landscapes. We extended out visit to this region because we enjoyed the area so much.
Buckskin Gulch – How to hike wire pass trailhead to find Buckskin Gulch, the longest and deepest slot canyon in the US.
Moqui Caverns – Not to be confused with Moqui Cave, this is an easy hike leading to gorgeous sand caves.
Want more hiking guides? Head over to our hiking page.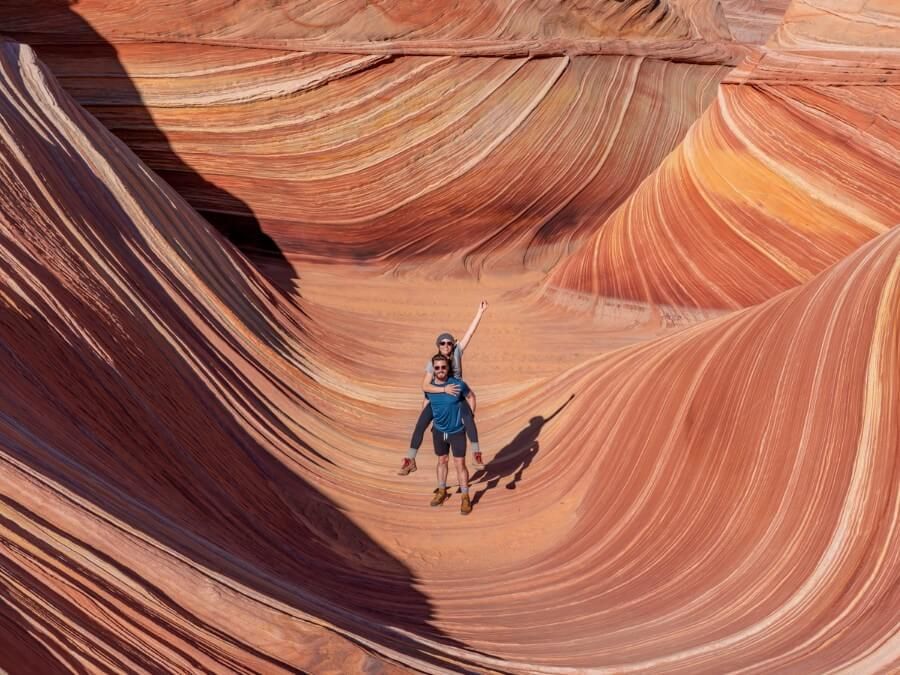 Hiking The Wave
The Wave is located in Arizona, but the trailhead actually begins in Utah. You will cross the state border during your hike and this trail is easily one of our most memorable experiences to date.
But you can not just turn up and hike the Wave. You will need a permit and just a word of warning, rangers are usually on the trail checking permits.
Until March 2022, there was a very elusive lottery permit process which used to take place at a gymnasium in Kanab. This was how we won a permit to hike the wave at the end of 2021.
We were one of the last groups to score a permit through this in-person process. We stood with many other groups patiently waiting to see if our name was drawn. It was incredibly nerve racking and you could cut the tension with a knife.
But the wave permit process is now held online and we have written a very detailed guide to help you understand the process. Read about the wave permit process here.
Then read our very popular post about hiking the Wave in Arizona. We will cover everything from the updated permit process, to packing, preparation and photography along with a full walk through of the hike.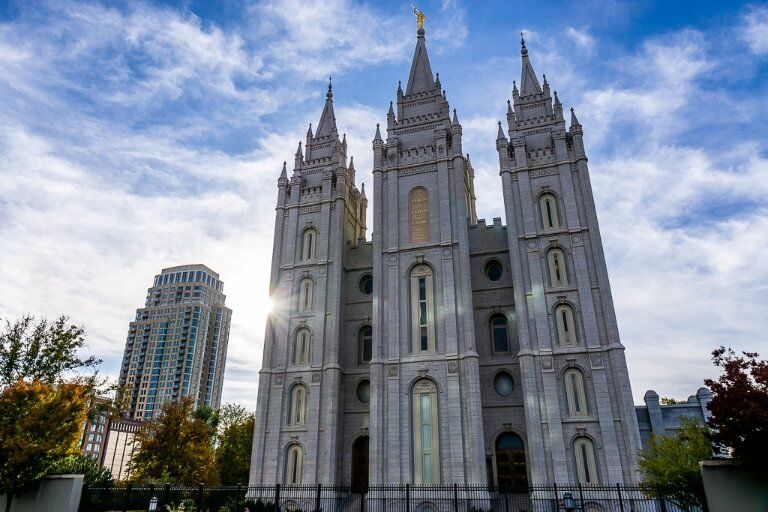 Utah Road Trip
The Utah Mighty 5 National Park road trip circuit consists of Arches, Bryce Canyon, Canyonlands, Capitol Reef and Zion. This is about as close to the perfect adventure vacation as you can get.
Want more US road trip inspiration? Don't miss the best scenic drives in America.
More Utah Travel Guides