Is it really worth buying an America the Beautiful Annual National Parks Pass? This is the question we asked ourselves before purchasing our pass and setting off on our first 3 month US road trip. We've never looked back.
America's incredible range and diversity of National Parks were top of our US travel wishlist. A little investigating led us quickly to the conclusion that this pass would definitely be worth the money for our trip.
But that doesn't mean it's a shoe in for you. Not everyone is going on a 3 month road trip.
In addition, there are differing entry prices to national parks and at times confusing criteria. It is important to know where you will be charged the big bucks and where you can enter for free, even without the pass.
US National Parks are going to be busier than ever as a result of coronavirus. As lovers of nature, photography, travel and epic landscapes, we want you to experience as many as possible.
By the end of this article, you will know if the national parks pass is worth the money for your year ahead.
Let's dig in and find out…
*Updates for 2022:
This year there are new reservation pilot programs in place for Arches national park and to hike Angels Landing in Zion national park. Be sure to check the NPS website for any park you plan to visit this year.

We will be buying our next America the Beautiful annual national parks pass in April for the next year ahead

.
Are you planning to visit America's National Parks on a road trip? You won't forget a thing when you read our US Road Trip Packing Essentials list with free downloadable checklist.
*Please note this post may contain affiliate links. If you click on one of them, we may earn a small commission at no extra cost to you! We recommend only products we use and as always, all ideas or opinions expressed in this post are entirely ours. Thank you for the support and happy travels!*
What Does The America The Beautiful National Parks Pass Include?
So what exactly is included with the pass? Does this cover all National Parks? Will I still need to pay to enter State Parks? What about National Monuments and Native American attractions?
They are all excellent questions.
There are currently 63 National Parks in the US park system and each brings something unique to the party. The staggering beauty and jaw-dropping moments of America's National Parks never get old.
Could there be more added to the 63? Heck, yes!
However, not every single area of outstanding natural beauty can be designated as a National Park. Otherwise, there would be hundreds in America.
In a nutshell, here's what the annual pass does and does not include:
America the Beautiful is a pass allowing entrance to all National Parks, National Monuments and Battlefields. There are over 2000 federal recreation sites that are included with the pass.

The pass does not cover State Parks or Native American attractions and you will be charged on an individual basis to enter. These costs quickly add up on a long road trip.
Important Note: National Monuments such as Devils Tower in Wyoming are included with this pass because they have an entry fee. However, where entry is free but parking is charged, such as Mount Rushmore, this pass will not include the parking fee.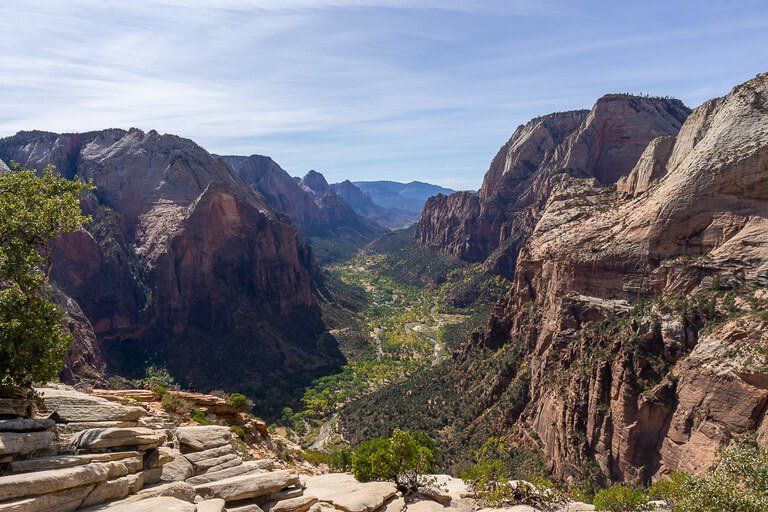 How Much Does The America The Beautiful National Parks Pass Cost?
The America the Beautiful annual National Parks pass is not a per person purchase, it is a per vehicle purchase.
Therefore, if you are traveling as a couple or even as a family of 4, you only need to buy 1 pass for all of you, for an entire year of entering as many National Parks as you can squeeze in.
Most National Parks charge per vehicle entrance but there are a few exceptions where entry is charged per person.
There are 2 spaces for signatures on the back of the card but those 2 people do not have to be related or traveling together.
Top tip: It is important to note that you always have to show I.D. with the park pass to gain entrance.
With all those benefits considered, the grand total for access to some of the most incredible National Parks in the world for one year and up to 4 people …. drum role … is a (quite frankly) ridiculous…
US$ 80
No we didn't mistype, it's 80 dollars. If that number seems even a little steep to you, just wait until you see how much each park costs to enter individually below.
For us, this is one of the biggest bargains we can think of in 3 years of traveling the world. However, it's important to consider exactly which parks you want to visit to determine if you will save money.
At the end of the day, we all want the best value for money in life.
Let's dig into the figures!
Important Price Information: Senior citizens (62+) can pick up an annual pass for just US$ 20 (US$ 80 for a lifetime pass) and the pass is free for Disabled or Military visitors.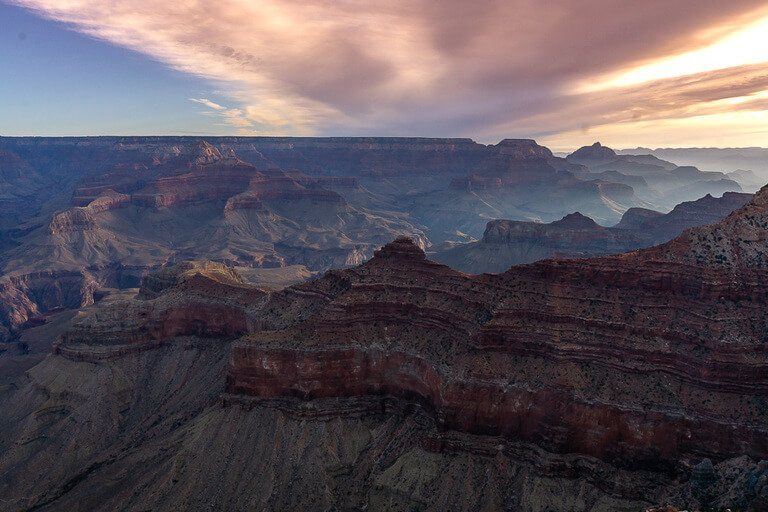 How Much Do US National Parks Cost Without the Annual Pass?
How much each park costs on an individual basis is the most important part of this article for you to calculate savings or extra spending against the US$ 80.
Below, you will find current entry prices into each of the US National Parks. Notice there a small number of parks charging per person as opposed to per vehicle.
Free To Enter
Alaska – Gates of the Arctic, Glacier Bay, Katmai, Kenai Fjords, Kobuk Valley, LakeClarke, Wrangell-St. Elias; American Samoa – American Samoa; Arkansas – Hot Springs; California – Channel Islands, Redwood; Florida – Biscayne; Kentucky – Mammoth Cave (Tour Costs); Minnesota – Voyageurs; Nevada – Great Basin; North Carolina/Tennessee – Great Smoky Mountains; Ohio – Cuyahoga Valley; South Carolina – Congaree; South Dakota – Wind Cave; US Virgin Islands – Virgin Islands; Washington – North Cascades; West Virginia – New River Gorge
US$ 6
Indiana – Indiana Dunes
US$ 20
Arizona – Petrified Forest, Saguaro; Colorado – Black Canyon of the Gunnison; Utah –

Capitol Reef

US$ 25
Colorado – Great Sand Dunes, Mesa Verde, Rocky Mountain; Hawaii – Haleakala, Hawaii Volcanoes; New Mexico – White Sands; Oregon – Crater Lake; South Dakota –

Badlands

US$ 30
California –

Death Valley

,

Joshua Tree

, Lassen Volcanic, Pinnacles; Florida – Everglades; Maine – Acadia; North Dakota – Theodore Roosevelt; Texas – Big Bend;Utah –

Arches

,

Canyonlands

; Virginia – Shenandoah; Washington – Mount Rainier, Olympic
US$ 35
Arizona –

Grand Canyon

; California – Sequoia & Kings Canyon,

Yosemite

; Montana – Glacier; Utah –

Bryce Canyon

,

Zion

; Wyoming –

Grand Teton

,

Yellowstone

Per Person Costs
Alaska – Denali (US$ 10); Florida – Dry Tortugas (US$ 15); Michigan – Isle Royale (US$ 7); Missouri – Gateway Arch (US$ 3); New Mexico – Carlsbad Caverns (US$ 15);Texas – Guadalupe Mountains (US$ 5)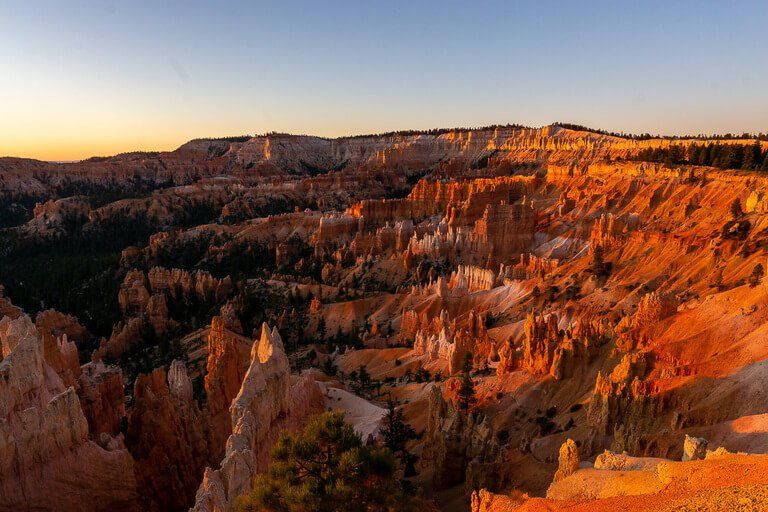 Get Your Calculator Out!
Are you adding up the costs in your head?!
Which parks do you want to visit on your road trip? Use the table above to calculate projected expense, get a total and see how close to 80 you are.
Remember to include costs associated with any national monuments you plan to visit.
Don't forget the America the Beautiful annual national parks pass is pass is valid for 1 full year from the date of purchase.
Consider the chances of being able to visit more parks within the next 365 days. It could save you even more money.
We do have one top tip for you to consider:
There are 5 days each year that you can visit every single National Park for free. They are January 20, April 18, August 25, September 26 and November 11.
Just remember, free = crowds!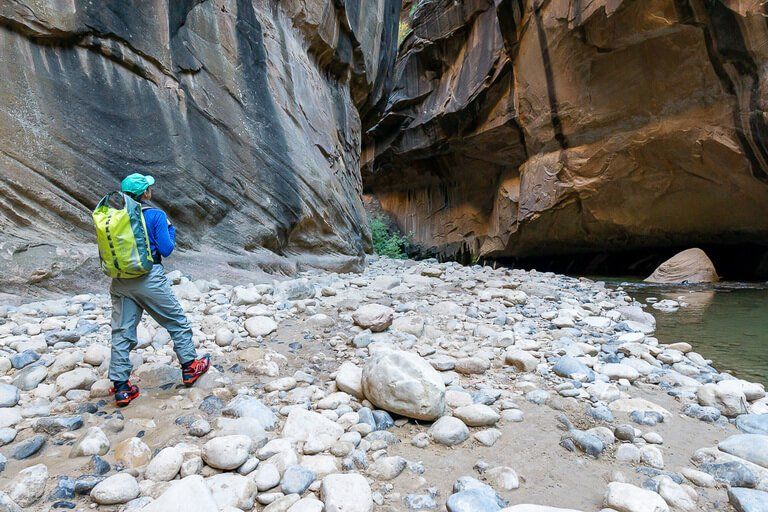 Our Total Savings
We visited the following parks on our first US Road Trip:
Badlands (US$ 20), Yellowstone (US$ 35), Grand Tetons (US$ 35), Capitol Reef (US$ 20), Bryce Canyon (US$ 35), Zion (US$ 35), Death Valley (US$ 30), Yosemite (US$ 35), Joshua Tree (US$ 30), Grand Canyon (US$ 35), Canyonlands (US$ 30) and Arches (US$ 30).
In total we would have blown through US$ 370 to enter those National Parks. Instead, we paid US$ 80.
Our savings amounted to a whopping US$ 290.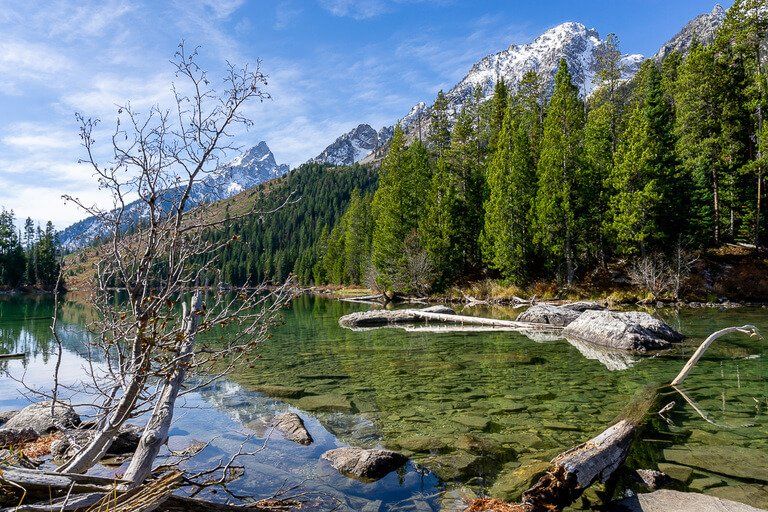 So, Is America the Beautiful National Parks Annual Pass Worth The Money?
Unequivocally, the pass is worth buying.
As long as you plan to visit at least four or five of the bigger parks in the next year, your America the Beautiful National Parks Pass will be one of the best bargains you'll pick up this year.
Hopefully it will spur you on to visit more parks along the way!
Of course it completely depends on which US states and National Parks you intend to visit, but it only takes a couple of the big boys to rack up the US$ 80.
That being said – as we mentioned earlier – not everyone can go on a 3 month road trip and not everyone wants to visit this many National Parks.
Therefore, the key is to establish which parks you want to visit, multiply the cost and determine if you would save money or not.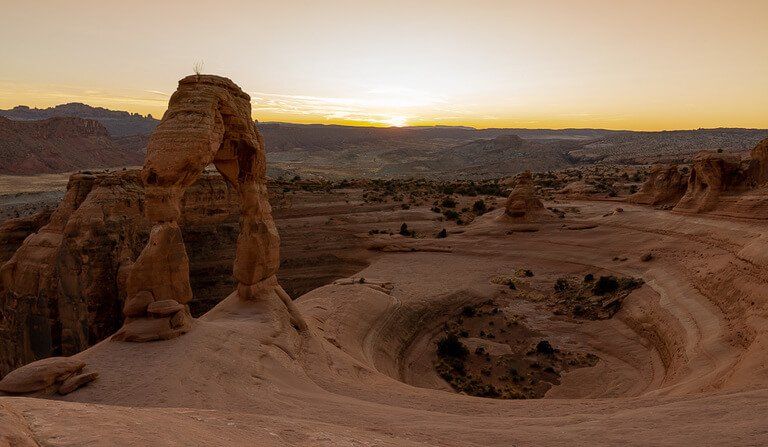 How Do I Buy My America The Beautiful National Parks Annual Pass?
Another tick in the 'Pro's' side of buying the pass is ease of purchase.
You can purchase your pass directly from the US National Park service or alternatively, you can pick one up in person at almost all of the 2,000+ federal recreation sites included with the pass.
Here are a list of resources for you to look into:
Read Our Most Popular National Parks Articles
Read Our Most Popular Road Trip Articles
---
We hope this helped you work out whether or not the America the Beautiful National Parks Annual Pass is a good fit for your upcoming travel plans!
Please let us know if you have any questions about the pass or any of the US National Parks you intend to visit. Don't forget you can read all of our travel guides to the most amazing US National Parks.
-Happy Travels-
Was This

Post Helpful

? Pin It For Later!
Valuable Resources To Book Your Next Trip