How does financially rewarding, travel savvy and plain old awesome sound to you? Well, they will be your results once you know the cheapest way to book hotels every time you travel. In this guide, we're going to explain exactly how to get cheap hotels and show you the best way to book hotels.
Follow the actionable step-by-step process in this guide and you will save money on hotels. How much you save will depend on how much effort you put in to the hotel booking process. There's no mystical process or code to crack. All it takes is the right knowledge and a little work.
Let's begin.
Our Experience Booking Hotels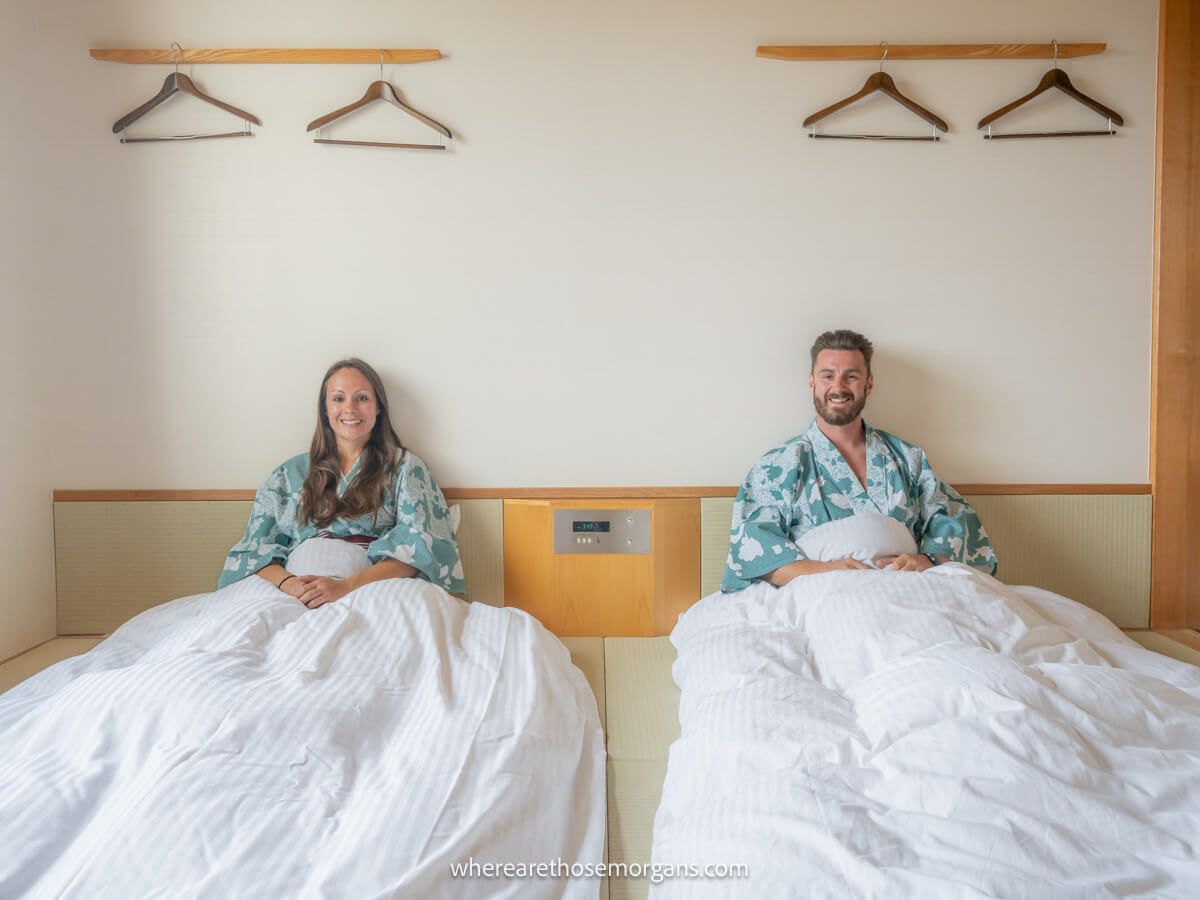 Why trust us to help you with figuring out the best ways to book a hotel?
Well, because we travel for a living and we've been non-stop exploring the world with no home base since 2018, so you can rest assured we've personally stayed in hundreds of hotels in recent years. Read our story.
Booking hotels is a chore for some travelers, something that consumes too much time and energy. For us, figuring out how to get deals on hotels is part of the travel thrill. Over the years we've cultivated an efficient and effective method for booking cheaper hotels and figuring out how to get hotel discounts.
Booking accommodation in any travel destination is often the hardest aspect of trip planning. But we enjoy it so much that we've created a website called Best Hotels Anywhere which is dedicated to showing you the top rated hotels in every popular tourist spot around the world.
Is It Worth Trying To Save On Hotels?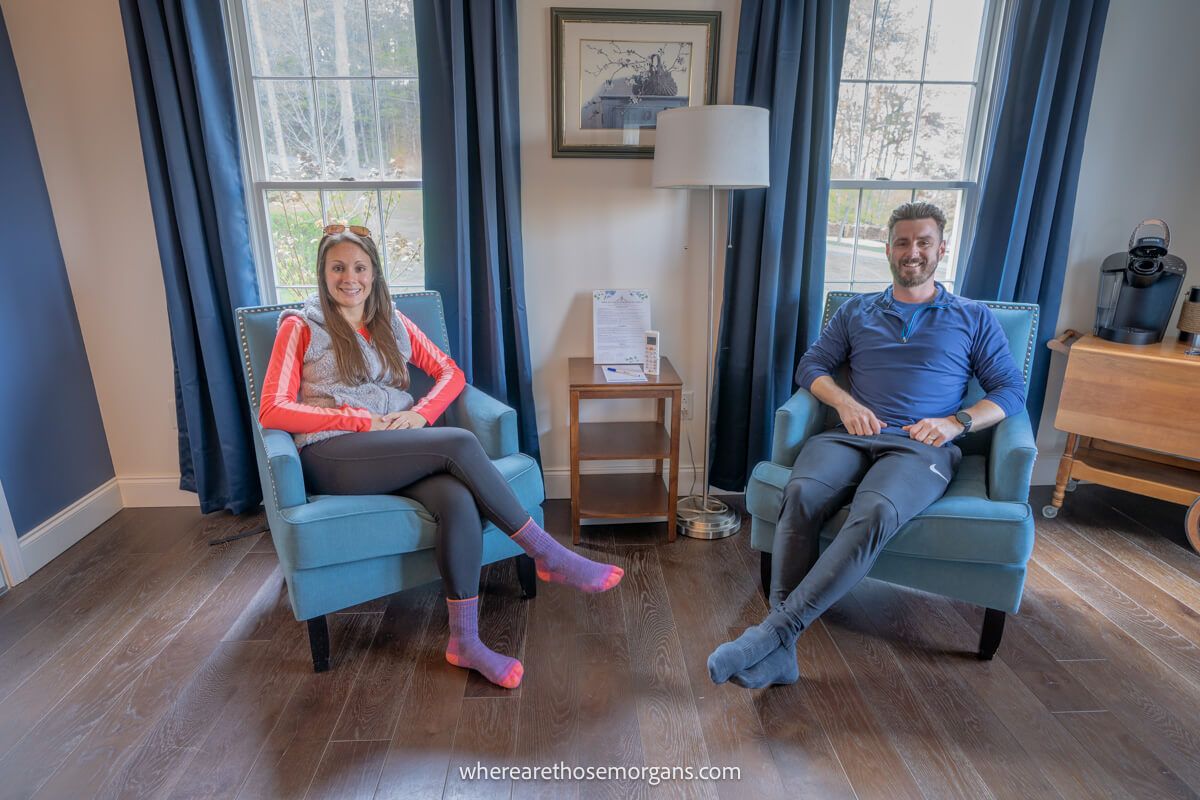 Yes, it's definitely worth putting the effort in to save money on hotel stays! When you travel and spend your hard earned money, why pay more than you have to when booking hotels?
The hotel industry is a wildly competitive market and supply can often outweigh demand, which results in opportunity for you, the traveler. You just need to know how to exploit those opportunities. Follow our 15 free tips and hacks in this guide to start making easy savings today.
It's important to know that you can take action at the end of every single tip below. The goal here is to help you save money on hotels. And the best way for you to achieve that goal is to perform some or all of the steps below.
1. Use Credit Cards With Huge Travel Cash Back Perks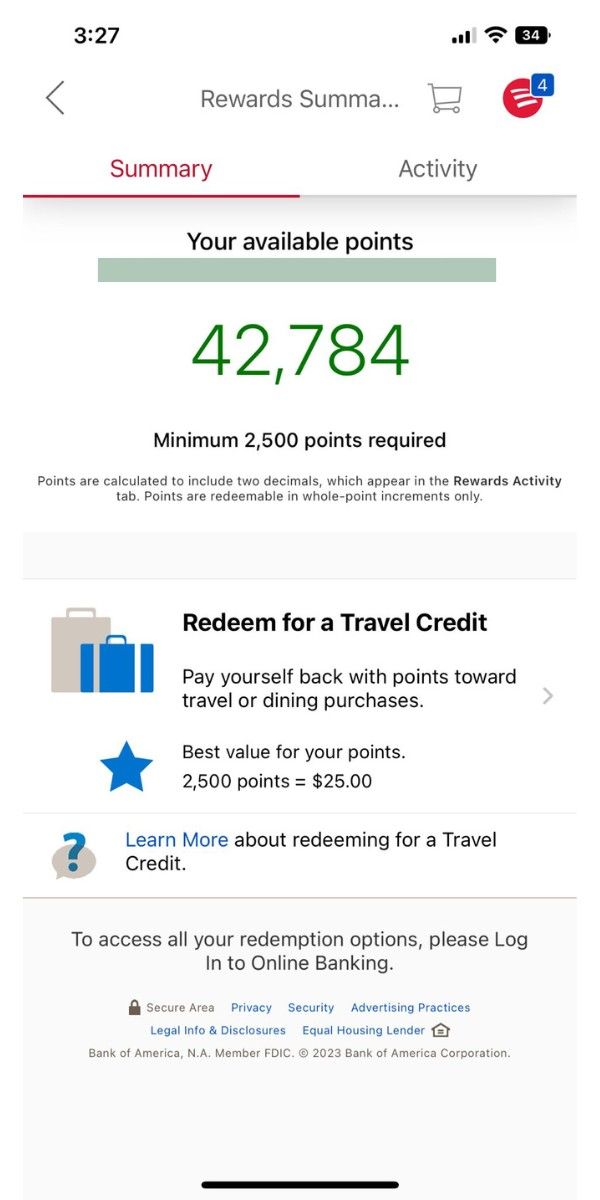 Do you want to know how to get the cheapest hotel rates without even looking at a single hotel?
Get a travel rewards credit card that gives you cash back in the form of points every time you buy anything. This is by far the easiest, most consistent and quickest way you can save money on booking hotels.
The 42,784 points on our card at the time of updating this guide (as shown in the photo above) means we have $427.84 to spend on a flight or hotel.
There are so many different types of credit card you can use and they all have different perks. With a travel rewards credit card you will accumulate points to use as cash to pay for anything travel related, including flights and hotels.
How Does A Travel Reward Credit Card Work?
A basic travel rewards credit card (with no monthly or recurring fee) will pump 1.5 points back into your account for every $1 you spend on any purchase.
You can of course get a travel rewards credit card with much higher points or cash back percentages and other perks, but they will have monthly or annual fees.
Once you've saved up enough points, you can put the balance towards a flight or hotel booking. It's also important you take advantage of the generous sign up bonus included when opening your account.
Example: We personally use this tip two or three times a year. Once we have 40,000 – 50,000 points saved up from everyday purchases, we put that $400 – $500 towards a flight or hotel.
So we're essentially getting a free flight or hotel stay a few times a year simply by using a credit card instead of cash or a debit card to pay for food, gas and shopping.
Is It Worth Getting A Travel Rewards Credit Card?
Frequent travelers should definitely use a travel rewards credit card. However, it might not be worth it if you don't travel often or you book hotels and flights very infrequently.
The beauty of a travel rewards credit card over other credit cards is that you get no foreign transaction fees and you will receive 1.5 points for every $1 you spend on any purchase anywhere in the world. So a travel rewards credit card is perfect for regular international travelers like us.
With that said, it's crucial you do not get any type of credit card if you don't feel comfortable with paying it off on time.
Take Action: Search best travel rewards credit cards on Google and do your research to find the best option for you. We recommend starting with Nerd Wallet but you should compare with other sources.
2. Sign Up To Hotel Booking Engines Loyalty Rewards Programs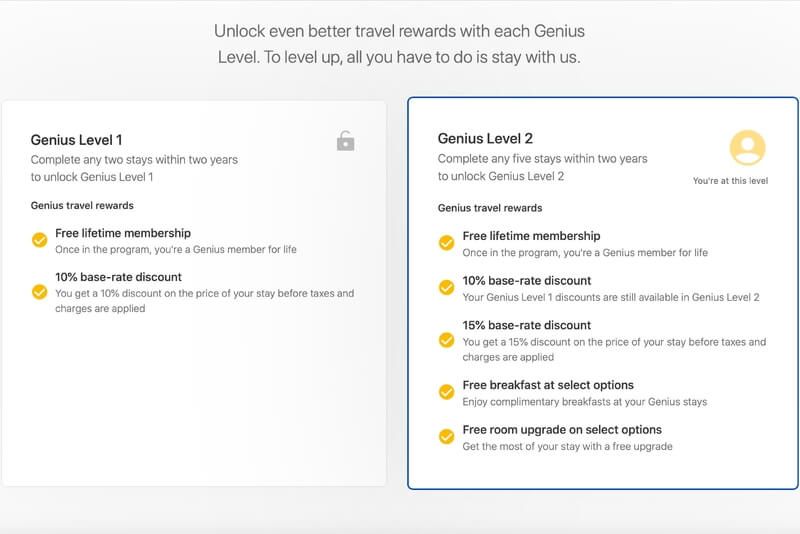 Hotel booking search engines are by far the best way to find hotels for your next travel destination. Whether or not you book through the search engine, you should still use it to see what options are available.
Do you actively use one of the popular Online Travel Agencies (OTA's) like Booking.com, Expedia, Hotels.com, Agoda or Tripadvisor to find and book your hotels?
No? You should start today.
If you really want to know the best way to book cheap hotels, it's to sign up for a completely free membership account with your favorite hotel search engine.
Simply by creating a free account you will receive instant perks including hotel discounts. This requires no money and very little effort on your part for maximum returns.
How Do Loyalty Rewards Work?
Example: We personally signed up for a free Booking.com loyalty account in 2018 and we've been enjoying incredible rewards all over the world ever since.
With our Genius Level 3 profile (the name of Booking.com's specific membership benefits), we typically get up to 20% off hotel rooms, breakfast included where it wouldn't be otherwise, free room upgrades and we even get 5% cash back on certain hotels.
Now, you don't have to be a travel blogger to get those rewards!
Here's how it works:
Sign up to be Genius Level 1 (up to 10% off)
Book 5 hotel stays in 2 years to be Genius Level 2 (up to 15% off)
Book 15 hotel stays in 2 years to be Genius Level 3 (up to 20% off)
Check out the criteria for Genius Levels here.
Have you stayed in 5 hotels in the previous 2 years? If so, you could save up to 15% on future hotel rooms. No catches, no strings, just saving money.
One of our top tips to get a Genius Level 2 or even Level 3 is to use Booking.com to book all your hotel stays on a US road trip route. By staying one night at several hotels as you road trip, you'll very quickly reach the next threshold.
Take Action: Create your Booking.com rewards membership account for free now (or do the same with your preferred platform). Head over to Booking.com here and click sign in to begin!
3. Download Hotel Booking Mobile Apps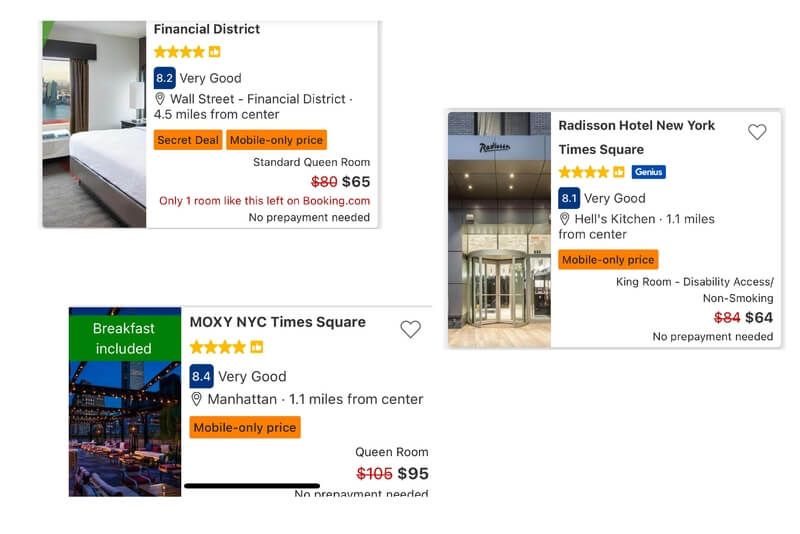 A clever marketing innovation by hotel booking search engine services like Booking.com was the introduction of further discounts when booking with mobile only prices.
Example: We typically search for hotels on a Booking.com desktop browser because the screen is bigger and it has a better user experience. However, we always check our Booking.com mobile app to see if any hotels we like are cheaper with mobile only prices.
Why would the hotel prices be cheaper just because it's on your phone?
Well, if you have the app, you're far more likely to repeat custom with them because it's just so convenient to book as you go using your smartphone, right? The amount of time we all spend on our mobile phones is increasing and ultimate convenience is becoming the new benchmark.
Therefore, when the big hotel booking companies are offering big discounts just for using their app, you should take advantage. If you want to know how to get hotel discounts, it doesn't get much easier than mobile only prices.
Take Action: Open Booking.com on your desktop and search for hotels in San Francisco. Next, open your Booking.com mobile app and search again for San Francisco. Look for any mobile only price banners and compare that price to the more expensive desktop price. Easy savings!
4. Check Prices Direct With Hotels

There are times when the cheapest way to book a hotel is by going direct with the hotel instead of through an OTA like Booking.com.
We've noticed this is typically most common with independent hotels or hotels in rural areas who don't get a high year round occupancy rate. It's because they don't want to pay Booking.com or Expedia a hefty commission on the total cost.
But big hotel chains and hotels that fill regularly don't mind paying the OTA a percentage of the booking price because that commission is worth it for the search engine advertisement they receive, which further increases their number of bookings.
Would you know a hotel existed unless you saw it on Booking.com or found it in a helpful guide like ours on where to stay New York City?
Why Would You Book Direct With A Hotel?
Certain hotels will offer a price guarantee or at least a price match and then include an additional perk such as free parking or free breakfast but only if you go direct.
And sometimes you won't have a choice but to go direct because the hotel is not listed on any OTA. This is when you need to get creative and find new ways of discovering hotels.
Example: When booking hotels for our New England fall road trip in 2023, we realized that most hotels in the small towns throughout Vermont and New Hampshire were not on Booking.com or any other OTA. So we had to manually find hotels in the area and book through their websites.
The downside is that hotel websites can be hard to use with poor user experience, especially when you go through to the booking calendar. We also don't like putting our bank details in if a hotel website is not secure (http instead of https).
Bonus: One of the better perks of booking direct with a hotel is that you can get discounts if you are a AAA member. When booking direct, make sure you always look to see if you can put your AAA membership number into a promo code box.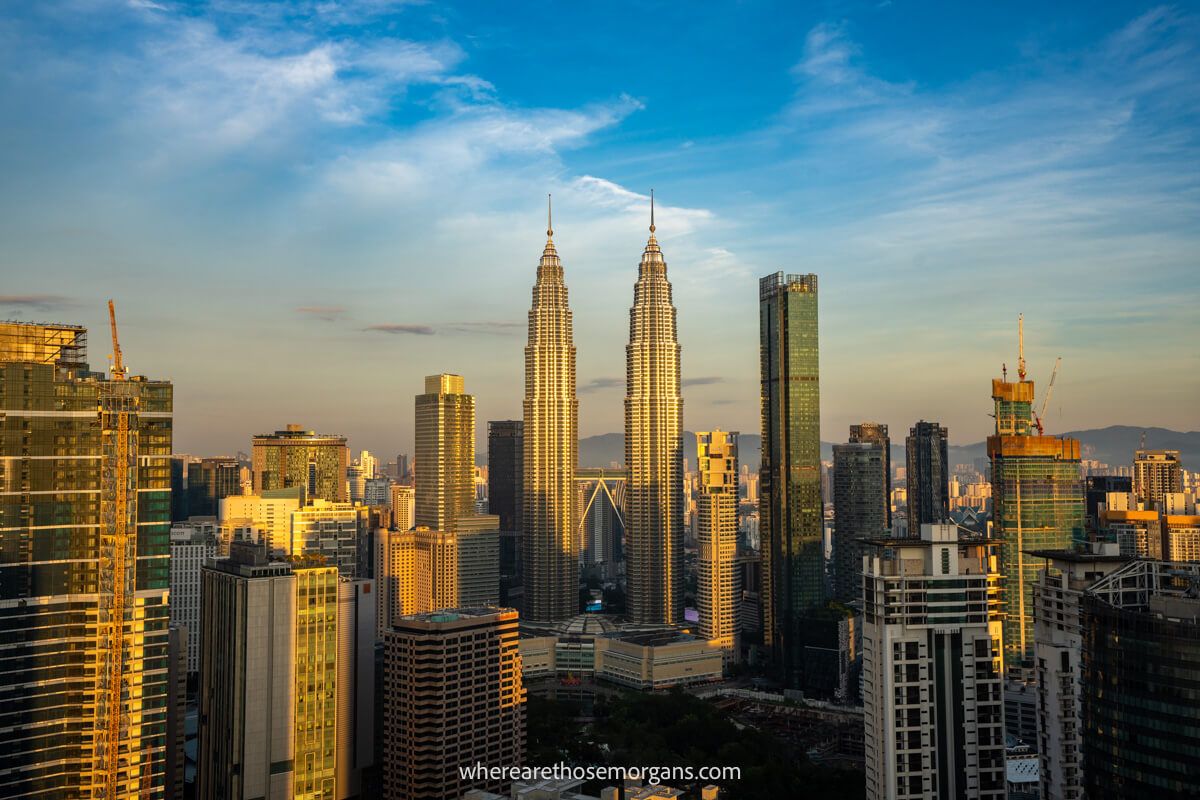 Membership Discounts With Specific Hotel Chains
Are you a frequent traveler who always tries to stay at a your specific preferred hotel chain like Marriott, Hyatt or Best Western?
If so, you should absolutely without question sign up for a free membership rewards account with that specific hotel chain.
Similarly to signing up with an OTA as discussed earlier, you'll accrue points and receive special treatment if you sign up with a specific hotel chain and become a regular.
Example: We were driving around some the best USA vacation spots back in 2021 and we ended up staying at a bunch of Best Western hotels. So we signed up for a free Best Western account and we got cheaper rooms, free bottled water and a couple of free room upgrades as a result.
Is It Better To Go Direct With A Hotel Or Use An OTA?
Comparing prices between going direct with a hotel or using an OTA booking platform is the perfect way to determine the cheapest way to book hotels.
What would make either method better? Well, it usually comes down to price.
If you knew that the best hotels on the Las Vegas strip were cheaper by going direct, would you book with an OTA? No way!
Historically, we've always used Booking.com to book our hotels but we do sometimes check prices directly with the hotel. In truth, our Genius Level 3 wins more often than not.
Take Action: The next time you find a hotel on Booking.com or any other OTA, search for the hotel on Google and contact them directly to see if you can get a better price or additional perks.
5. Book In Advance With Free Cancellation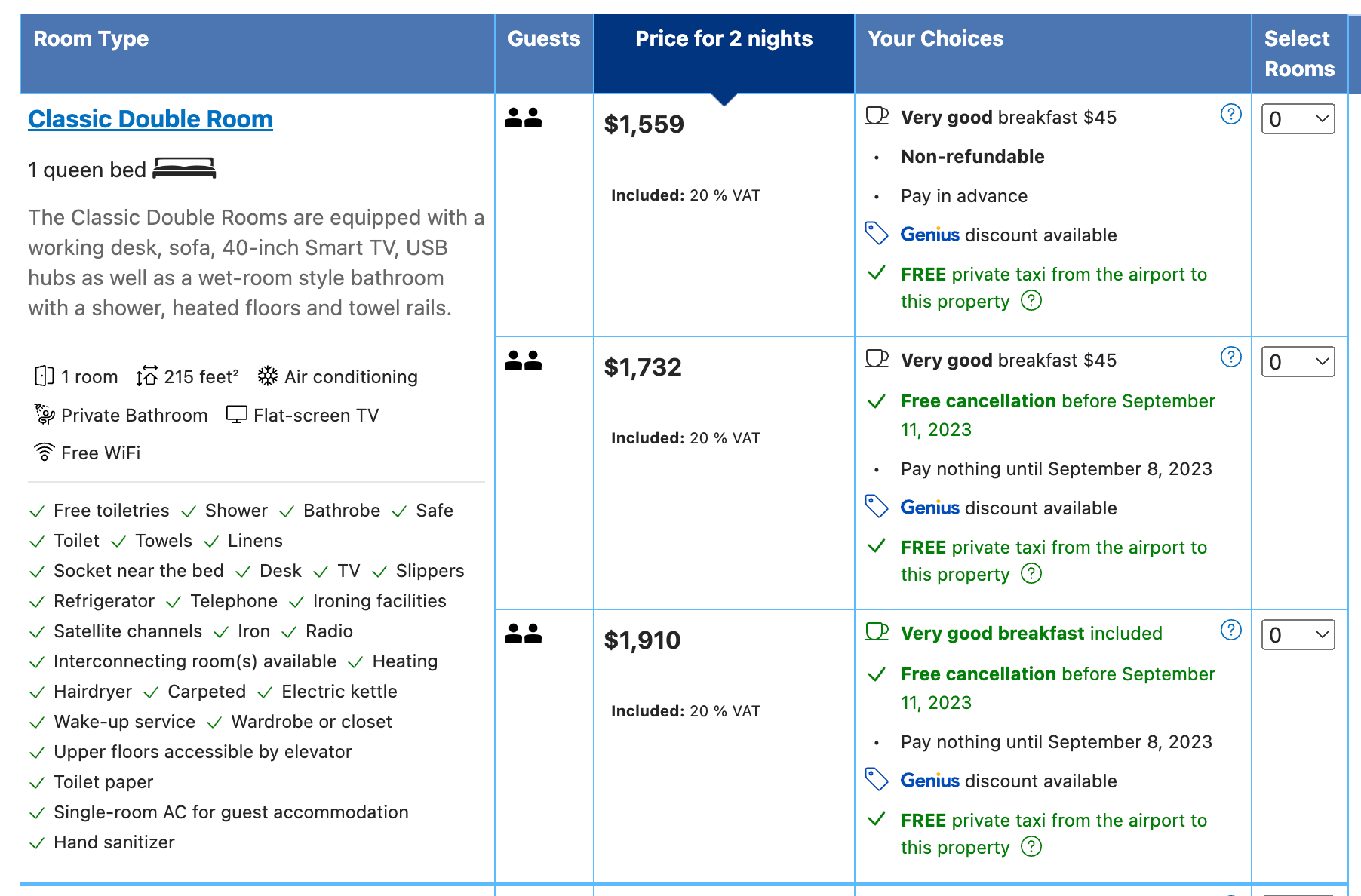 Booking hotels with free cancellation options has been around for a while now, but it seems to have really picked up in popularity since the covid 19 pandemic.
Typically, when booking a hotel through an OTA (and sometimes when going direct), each room type has 2 rates:
1. Lower rate that is non-refundable
2. Higher rate with free cancellation
Booking with free cancellation in advance isn't going to get you a cheaper price upfront. But it's going to give you price security, flexibility and the chance to save down the line.
One of the best tips we have on how to find cheap hotels is to book a hotel for your dates of travel in advance, then watch to see what happens with the price of the non-refundable rate as you get closer to your stay.
If the price drops, book the non-refundable room and cancel your room with free cancellation. By doing this you've guaranteed a room at the hotel of your choice with no risk of losing it, but you've also given yourself an opportunity to get a cheaper rate.
Does This Tip Work?
Yes, this tip works and it's becoming more and more common.
You could even book multiple room types at the same hotel such as King Room and Deluxe King Room with free cancellation. Track the prices for both rooms to see if they drop and worst case you just cancel one of the rooms.
Let's say you are looking at hotels in Seoul South Korea but you can't decide on a particular neighborhood. You could book 3 hotels in different areas with free cancellation, then cancel the other 2 hotels later when you've decided which area to stay.
You might not get a cheaper hotel, but you get time to research neighborhoods with the peace of mind that you already have a booking in 3 different areas. So it pays in a different way.
Have We Used This Method?
If we're being honest, we rarely book rooms with free cancellation because they're more expensive in the first instance and we're usually decisive about where we stay.
Example: One time we did use this tip was when we weren't exactly sure of our dates to visit Yosemite National Park. We booked a few hotels with free cancellation on different dates so we didn't risk the hotels being booked up before we figured out our dates of travel.
We don't agree with having to pay more for a free cancellation rate versus a non-refundable rate. It's just another way to fleece us as the consumer. We'd like to see flights and hotels change this policy in the near future.
Take Action: Book a hotel or maybe even two different hotels with free cancellation in the next place you want to visit. Monitor prices at both hotels over time and be ready to jump in if the price plummets on either hotel.
6. Book In Advance With A Non-Refundable Rate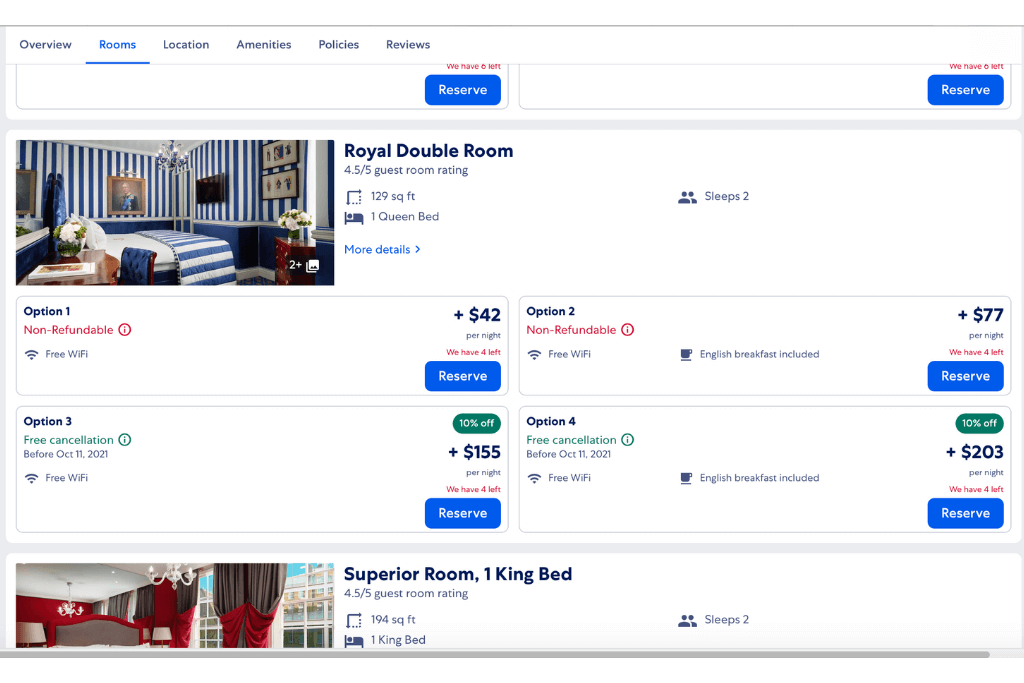 On the flip side of the previous tip, we think booking in advance with a non-refundable rate is one of the best ways to book cheaper hotels.
As long as you can guarantee being able to turn up to the hotel on the dates you book, you'll be amazed at how much you can save by booking in advance with a non-refundable caveat.
Example: The London hotel room listed above includes hefty surplus charges for adding a free cancellation clause to a booking. You know your dates and you don't need breakfast included, so you book the cheaper non refundable room (option 1) at +$42 instead of the free cancellation rate (option 3) at +$155. Thereby saving $113 per night on this particular hotel.
Is It Worth Risking A Non-Refundable Hotel Room?
We almost exclusively book non-refundable rooms because we know we'll turn up. Sure, there's a very small risk factor in case of any unplanned issues. But the low risk is worth it for the cost difference, especially when spread across dozens of hotel stays every year.
Big savings on hotels can ultimately come down to risk versus reward.
The downside is that you'll lose your money if you're unable to complete your hotel stay. Therefore, we recommend using this tip only if you are 100% sure of your ability to make the dates work.
Take Action: Perform a search for South Lake Tahoe hotels on Booking.com. Click on a hotel you like the look of and see how much the difference is between the non-refundable rate and free-cancellation rate. These numbers add up significantly with multiple nights or hotel bookings.
7. Consider Days Of The Week And Seasonality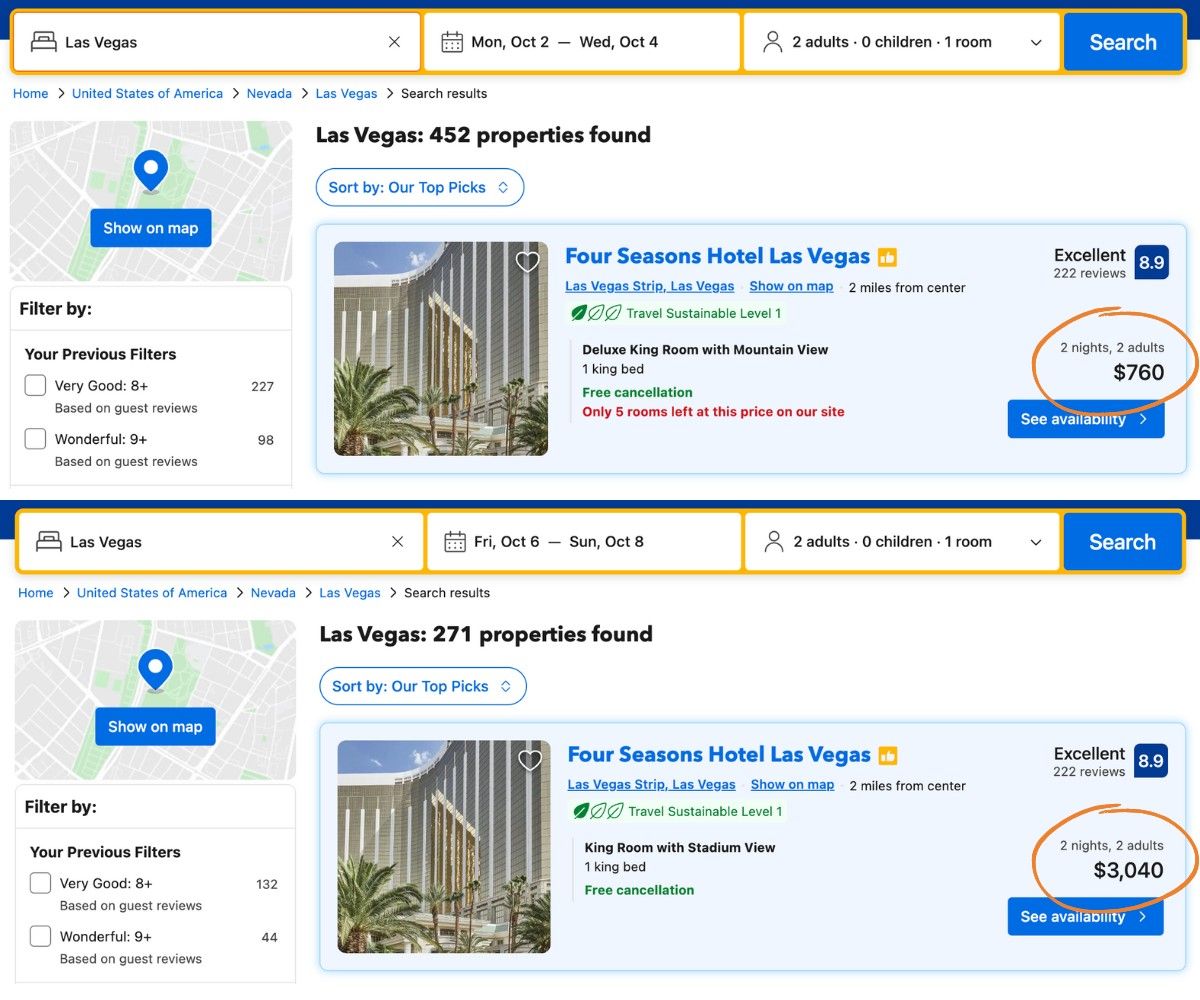 Many popular tourist destinations around the world have a distinct peak season, shoulder season and low season. On top of that, you can almost guarantee prices at hotels are going to be higher on Friday and Saturday nights than midweek nights.
Strongly consider the timing of your vacation and any implications those dates may have on your ability to book cheap hotels.
We'd go as far as saying that days of the week and seasonality should be among the highest priorities when considering how to get cheap hotels.
Example: You're looking at hotels in Times Square in August that cost a minimum of $250 per night for the cheapest options. But those same hotels are at least half the price if you travel to NYC in February.
Is There Really Such A Big Difference?
Yes! Hotel occupancy rates are always much higher at weekends when more tourists are in town. Las Vegas and New York City are two prime examples of cities with inflated hotel prices at weekends.
Look at hotels in West Yellowstone during the month of August and then look again for the month of October and you'll see a huge difference in nightly prices.
We actively avoid the most popular tourist spots during peak season because there's no value for money. And we're loath to book hotels on weekends because we know how much more expensive they're going to be.
But there are exceptions to the rule. Consider midweek events, sports games, concerts, exhibitions or similar events that could cause inflated hotel prices. Effective event research can also save you money.
Take Action: Search for hotels in a place you want to visit and look at costs for staying 5 nights from Sunday through Friday. Next, change your days from Friday through Wednesday to see how much higher the overall cost is because the weekend is included.
8. Book Longer Stays To Save

Staying at hotels for more nights can sometimes drive the average cost down on a per night basis.
Why would the average nightly price be lower if you stay longer?
Because a longer hotel stay reduces the amount of times your room has to be cleaned and it guarantees room occupancy, which is particularly important in low or shoulder season.
Some hotels might even offer you a deal along the lines of stay for 4 nights and the 5th night is on us but only if you go direct. It's well worth looking out for hotel deals like this to reduce your average nightly spend.
Example: You want to visit Grand Teton National Park and Yellowstone National Park. If you move hotels every night around the parks you'll definitely pay full price at each hotel. But if you were to choose one hotel and stay for 7 nights, you might be able to get your stay at a reduced rate if you book direct.
Vacation apartment rentals (which we will cover in a later tip) only have good value for money when you stay for longer.
OTA's like Booking.com are now beginning to offer discounts on stays of 30 days or more as they try to compete directly with Airbnb and VRBO in the long term vacation space. As a result, booking monthly stays is becoming a new way to find cheap hotels around the world.
Take Action: Search for hotels in Santa Barbara on Booking.com, pick a hotel and input dates for one night, then input 30 nights to see what happens with the average nightly cost. Is it more or less than the one night price?
9. Compare Prices Of Hotels, Cars And Flights Bundles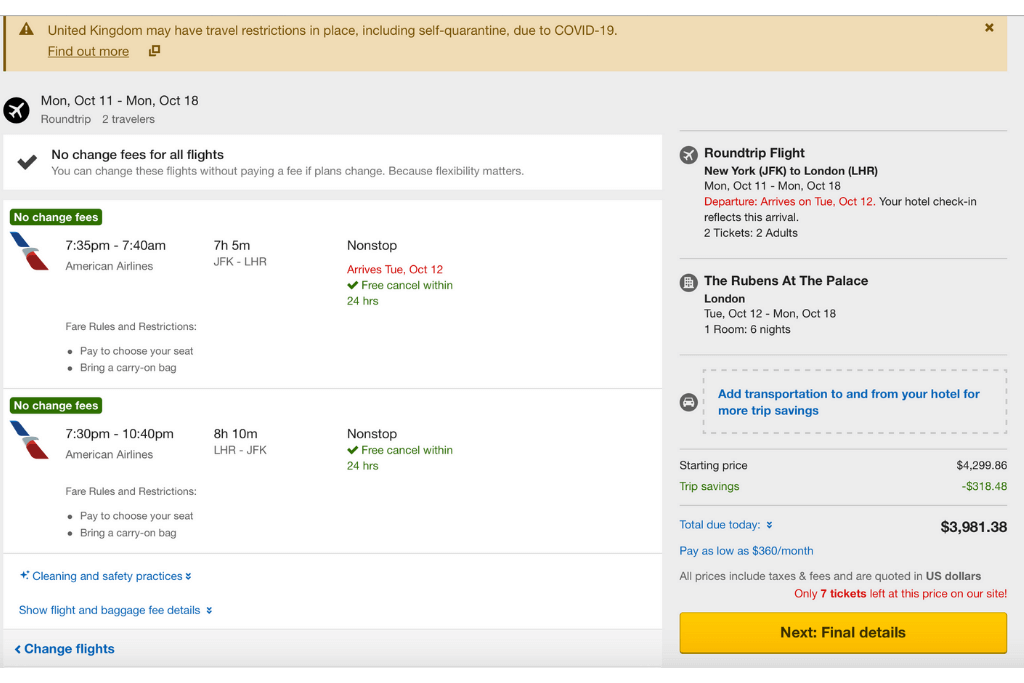 Gone are the days of walking down to your local travel agent and booking a package holiday.
Why? Because you end up paying an astronomical mark up to the travel agent for services rendered. You'll pay way over the odds for flights, hotels and transport.
We always recommend booking flights, hotels and hire cars individually and independently for best value. The downside to booking individually is losing the security you get when booking as one package deal or bundle. But the huge savings outweigh the small risk in our eyes.
We've been traveling the world non-stop for years. And from experience we can tell you that booking flights and hotels individually is far more cost effective than booking in bulk with a one-stop-shop platform like Expedia.
However, you should consider booking a bundle if you're a traveler who prioritizes the security of having everything booked in one place, so any issues can be resolved with one company. It won't be cheaper in the pure sense of cost, but can you put a price on peace of mind?
Why Are Bundles More Expensive?
The minute your trip becomes more convenient by bundling flights, hotels and ground transport into one package, your total trip price explodes.
This is because you now have trip security, one point of contact and if you miss a flight or have problems checking into a hotel, you have the safety net of the company you purchase with.
Example: You're planning a one stop trip to Paris and you have a healthy budget. The convenience and security factor of booking everything in one place is worth the few hundred dollars and time you'd save by researching flights, hotels and hire cars with a fine tooth comb.
Always shop around and consider different ways on how to get cheap hotels, including bundling each individual aspect of your upcoming trip.
Take Action: Price up the total cost of a flight, a car and a hotel individually in any travel destination. Next, find the cheapest or best value package deal with Expedia for comparison.
10. Check Groupon For Special Deals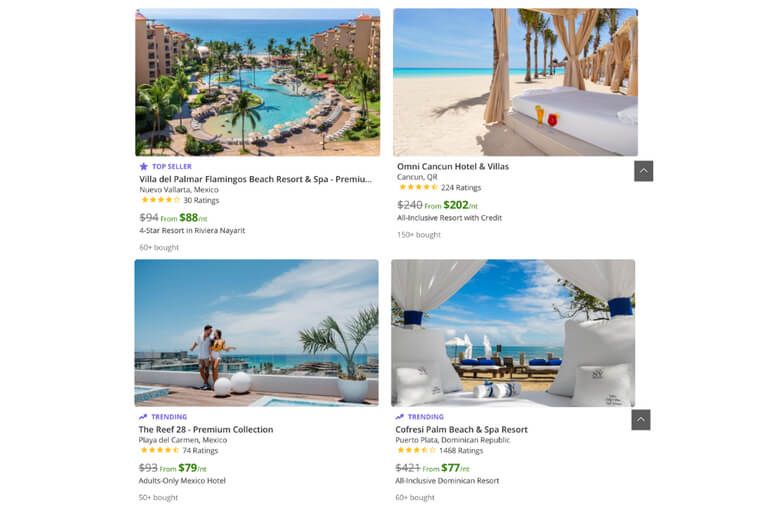 Groupon sometimes puts on good hotel deals, particularly for specialist weekend spa breaks in B&B's or all inclusive packages to beach destinations.
We'd suggest using any prices you find on Groupon as a guide and comparing against other hotel booking engines, before contacting the place directly if you want to follow up. That way you have 3 opportunities at getting the cheapest price.
Groupon is also great for unearthing hidden gem hotels that you might not otherwise find yourself.
Example: Let's say you have no idea about where to go on vacation or which hotel to stay in. You can use Groupon in the ideas stage to find the price of Hotel X in Resort Y on Caribbean Island Z.
We can guarantee Groupon will list results for random destinations and hotels that you might not have considered. Why not inject a bit of spontaneity into your next vacation?
Remember to be careful and don't get too excited about what might look like the bargain of the century. Always check the hotels listed on Groupon with other OTA's to see if you can beat the price.
Take Action: Load up Groupon Getaways and scroll through the list of vacation packages until you see something you like. Check the prices and then go digging around looking at flights on Skyscanner and hotels on Booking.com to see if you can beat the price.
11. Check For All Inclusive Package Deals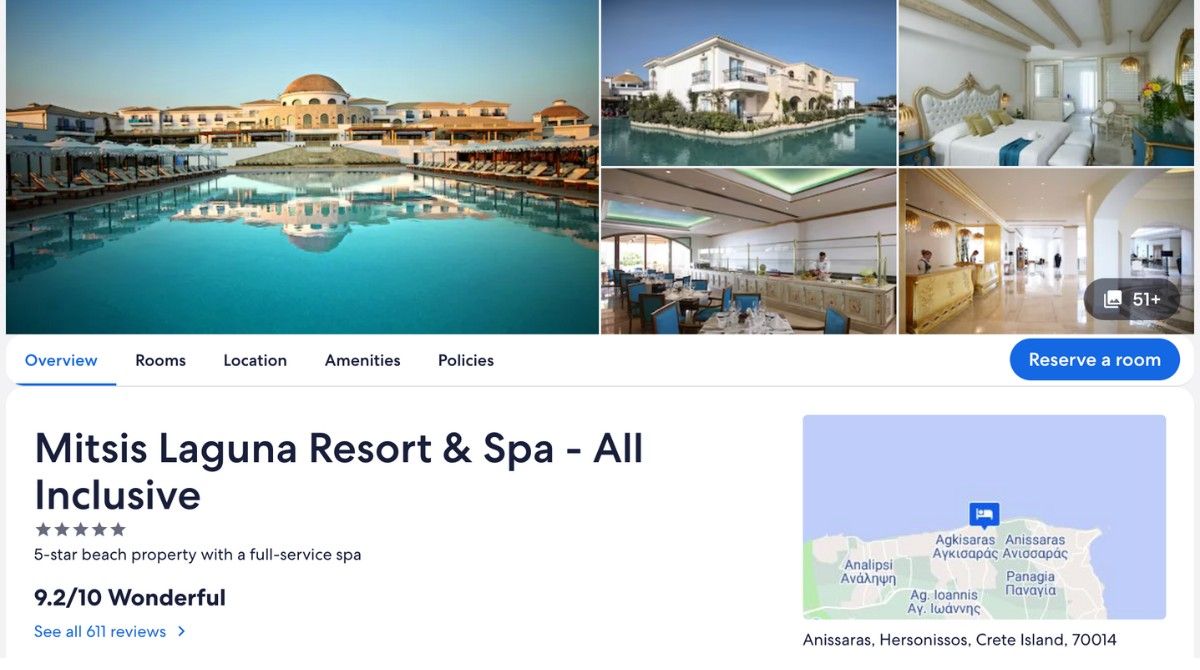 Whenever you book a hotel in a popular tourist beach resort, you should always check the different types of package on offer. Look out for self catering, half board, full board and all inclusive.
All inclusive deals can work wonders for keeping costs down. But only if you're planning to spend the majority of your vacation eating, drinking and recharging in a resort hotel.
You'll pay a higher price upfront, but you'll more than make up for it if you fill your boots with food and drinks throughout your stay. This type of deal is best at beach resorts or larger hotel resorts with several swimming pools.
Example: You're planning to visit a Greek Island with your extended family. If you plan to eat and drink your way through 2 weeks in the sun, get the all inclusive package and you'll save a small fortune. But if you prefer to eat outside of the resort at local restaurants, go self catering and save money on the initial hotel payment.
Sometimes booking the cheapest hotel doesn't just mean the upfront payment. Consider all options available and choose the most cost effective for you.
Take Action: Compare the prices of self catering and all inclusive at any holiday resort. Then consider how much you would spend on food and drinks if you go self catering and add it to the hotel cost. Which is higher?
12. Save Money With A Last Minute Hotel Booking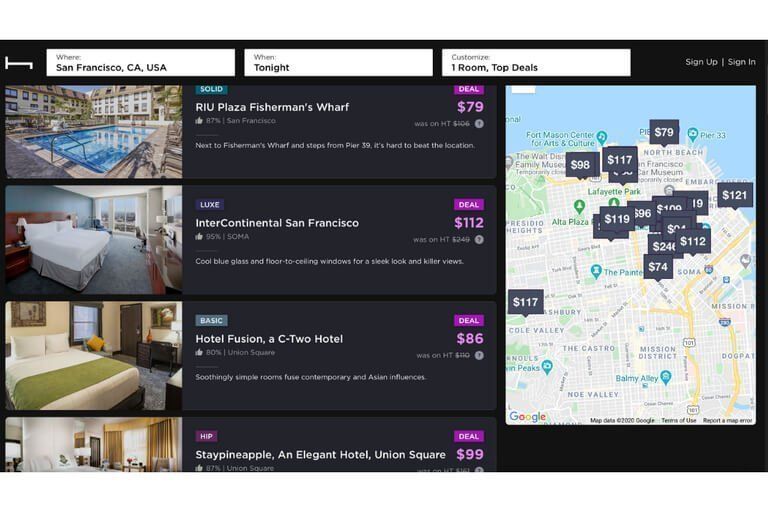 Last minute hotel bookings are a big gamble. Sometimes they pay off and other times they don't.
They work when you visit a big city like New York or Los Angeles in low season because they have thousands of hotel rooms to fill. Some hotels might run flash sales on last minute bookings because they'd rather take a lower rate for a room than nothing at all.
However, last minute hotel bookings rarely pay off when visiting popular tourist destinations during peak seasons. This is when you'll end up paying way over the odds if you book last minute because the hotels know their rooms are at a premium.
Do We Book Last Minute Hotels?
As full time travelers, we're constantly battling the ongoing dilemma of whether to book in advance or not.
Example: You're planning a trip through Italy. If you book all hotels in advance you'll lose flexibility, and what if you love Rome so much you want to stay a few more days? So should you wing it instead, and book hotels as you go because you don't know what each day will bring? But then what if there's no hotels available in Florence at the last minute?
There's no right or wrong answer, you just need to go with whatever you are most comfortable with.
We used to book last minute hotels more often, especially when visiting popular places in Vietnam and other countries in Asia. These days we're a bit older and wiser, so we prefer to be more organized and book in advance.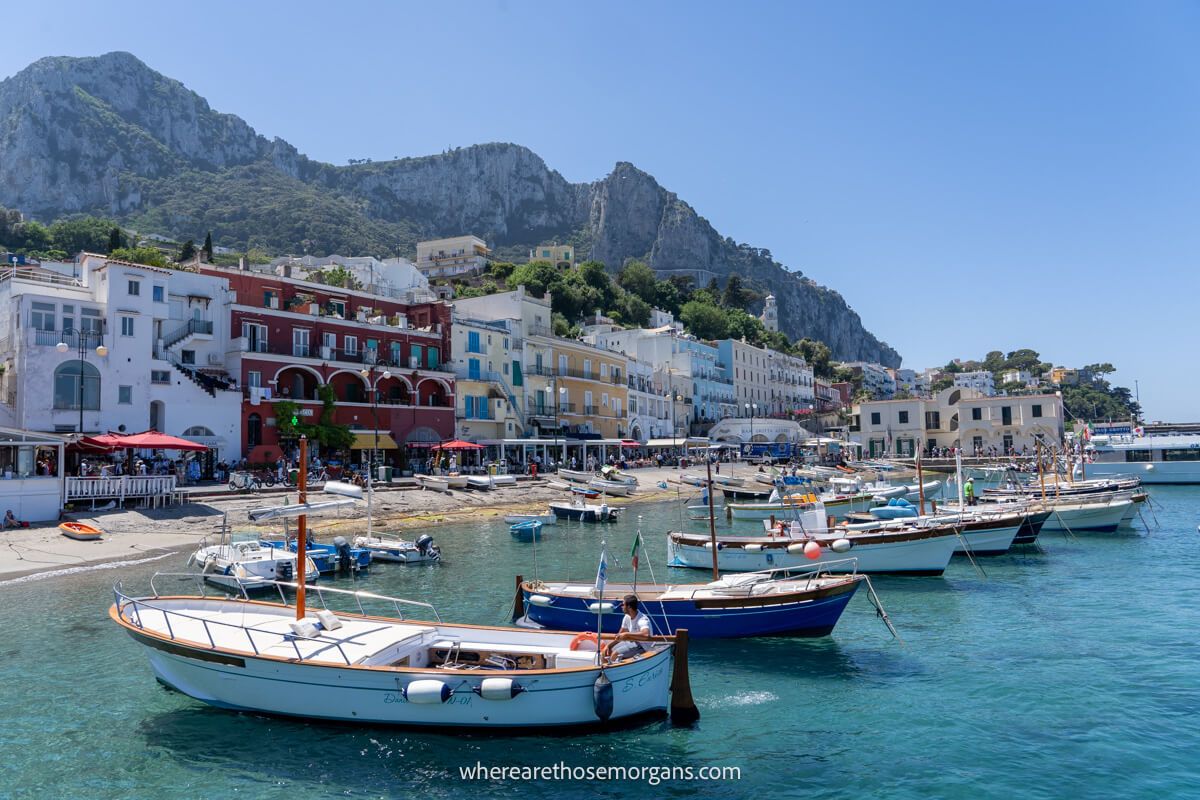 Where To Book Last Minute Hotels?
We sometimes monitor hotel prices on Booking.com to see what happens with prices as we get closer to our stay. What we can tell you is that the prices never drop, but they almost always go up.
However, Hotel Tonight is a hotel booking search engine designed to get the best last minute deals for travelers. The greater the population or tourist attraction, the better this method works.
Hotels don't want empty rooms and punters want the cheapest last minute hotel rooms available, so this is a great tool for those who prefer to travel with maximum flexibility.
You can save fairly significant sums of money on hotels using Hotel Tonight. But it means living day to day and booking hotels as you travel.
If you're visiting small towns or US national parks, we strongly recommend booking in advance to avoid missing out on conveniently located hotels.
Take Action: Load up Booking.com, pick a city and find a hotel. Look at prices for 3 months away and 6 months away, then look at prices for the same hotel on Hotel Tonight for today. How do they compare?
13. Gamble On A Mystery Deal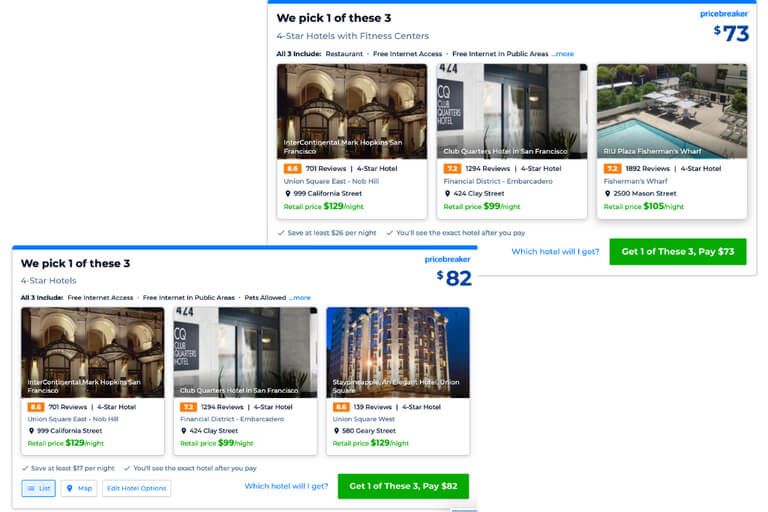 Mystery deals have come a long way in recent years. Hotels are always looking for innovative ways to fill their rooms at competitive prices, particularly higher end hotels during shoulder and low seasons.
Without directly advertising cheaper or discounted rates, higher end hotels might disguise great deals in the form of mystery deals on websites such as Priceline and Hotwire.
If these upscale hotels were to directly advertise low prices on a traditional OTA like Booking.com, they set a precedent for future bookings. But by disguising on a mystery deal site, they don't give the hotel name so they don't set a precedent.
Example 1: A Hotwire listing might say 4* hotel in downtown San Francisco, 40% off, $90. What you have to do is take a punt on a hotel without knowing its name or any other details.
Example 2: Using the Pricebreakers function on Priceline, they select 3 similar hotels (4*, including fitness center etc) and give you one list price. You can see the names of the three hotels and you pay the list price without knowing which of the 3 hotels you will be given until after confirmation.
In the second example you can at least check the locations and guest ratings of each hotel on other platforms like Booking.com or Google Maps.
You'll usually get a better price on any of those 3 hotels compared to booking directly or in advance with a traditional OPA. So, you strike it lucky and the hotel fills its empty room without directly advertising low prices.
Take Action: Load up Priceline to see if you can find any enticing hotels at excellent prices that you want to take a risk on. It is worth trying to see the three hotels with Pricebreakers to see how the prices compare with Booking.com or Hotels.com.
14. Book Someone Else's Non Refundable Hotel Room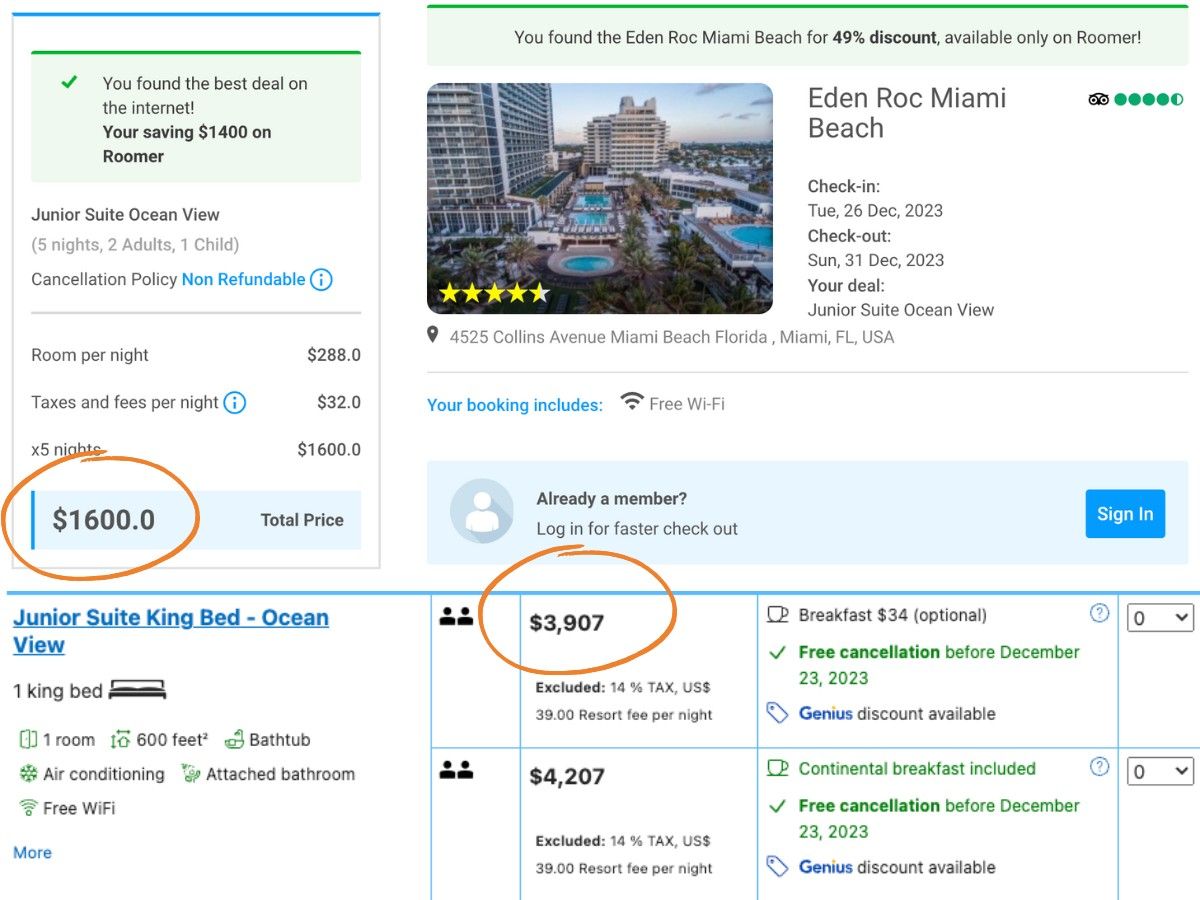 Have you ever considered what happens to a hotel room when a guest books a non-refundable stay but can't make it?
Well, firstly the guest loses money on the booking. But what also happens is that room goes empty when it could go to another visitor. And that's a real shame for both parties.
That was the case until an auction-like site called Roomer created a marketplace for guests who can't make their stay.
In our photo above you can see immense savings on a room that someone has cancelled in Miami. You could take the exact same room for $1,600 that would cost you a whopping $3,907 if you were to book it on Booking.com today.
How Does This Work?
Example: You book a non-refundable room at Tivoli Lodge hotel in Vail, Colorado for a few days on the slopes in December but something comes up last minute. Instead of losing $260 per night for 3 nights on your hotel room, you advertise the room on Roomer, where other visitors to Vail can snag your room at a discounted price of $180 per night.
The new person is effectively picking up a room that would have been empty and paying far less than the average rate for that room. In turn, you won't lose out entirely on your initial cost, even if you only make back 70% of your upfront payment.
This is another fantastic way to book cheap hotels. You can quickly check Roomer before making your final decision on a hotel, particularly if prices are higher than you might have hoped on a popular OTA.
It's also another great way to find a completely random hotel that could work perfectly if you're struggling for travel inspiration. Let the deal pick your destination!
Take Action: Search for the best deals available on Roomer and then go onto Booking.com to compare prices. You will see there can be enormous savings, which makes this one of the best ways to book cheap hotels.
15. Book Hotels Through Cash Back Sites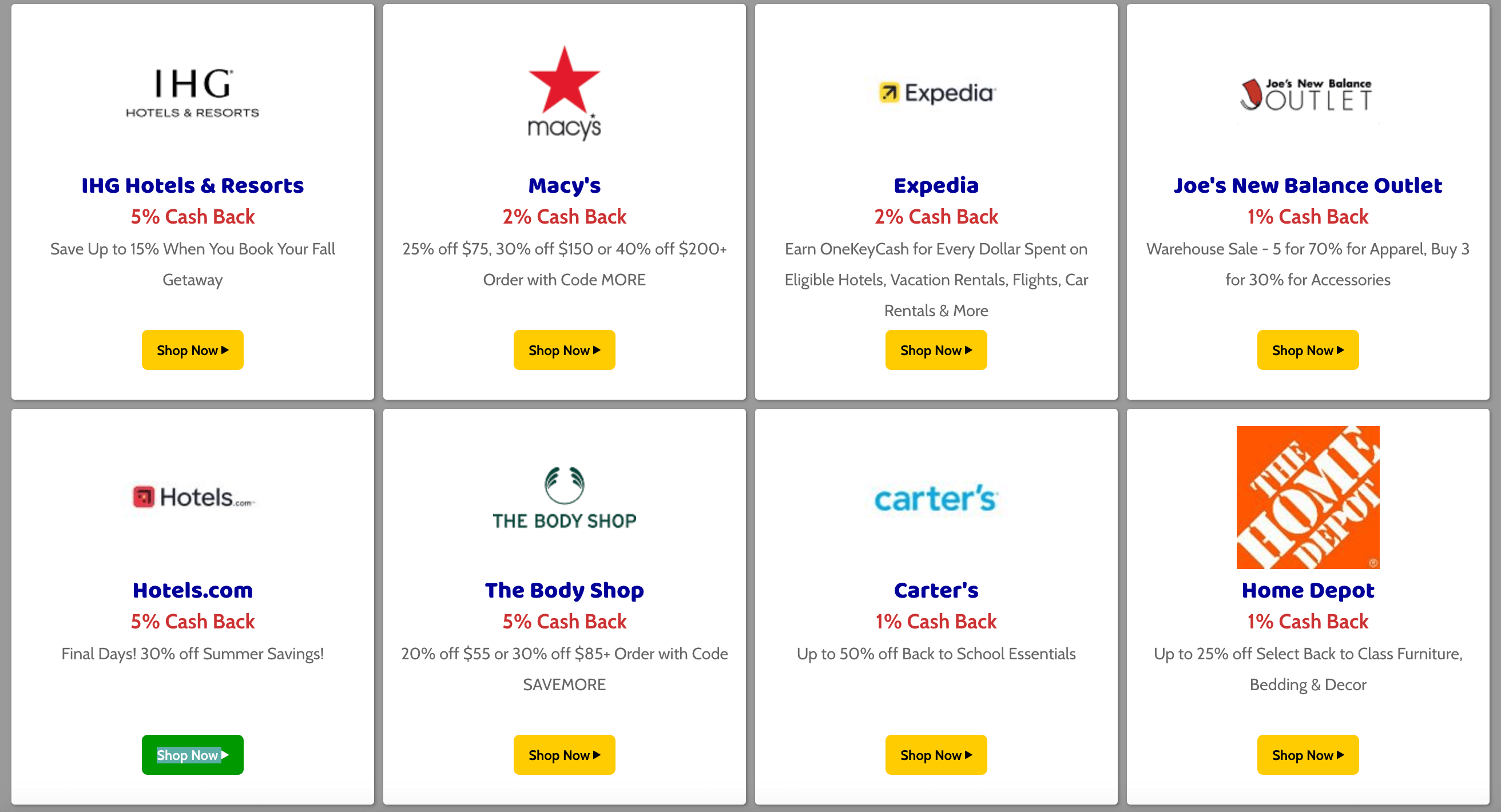 If you're looking for innovative ways on how to get hotel discounts, you should check out popular cash back sites like Rakuten and Mr. Rebates.
The two platforms work in a similar fashion. You sign up for free and take advantage of whatever deals are currently running. Sometimes the brands running deals are hotel OTA's like Hotels.com or Expedia.
Example: Hotels.com is running a 5% cash back promotion with Mr. Rebates. You simply book a hotel on Hotels.com through Mr. Rebates and you get 5% cash back.
This is a very simplified example and you should definitely do your research. But no matter how long it takes to get your cash and in what form you get it, this is a method you can use to get deals on hotels.
Are Cash Back Sites Legit?
Technically, both Rakuten and Mr. Rebates are completely legit sites offering cash back on purchases with various types of brands. Here's a CNBC review of Rakuten.
However, we'd suggest being extremely cautious with cashback type sites. There's always going to be some small issues, otherwise we would all be using them for every purchase!
You might be wondering how the cash back site makes money?
Well, the cash back site is effectively an affiliate marketer, which means they make a commission on any purchase made through a referral link they provide.
So you click a link on Rakuten and make a legitimate purchase. Rakuten takes a commission because they referred you, then Rakuten gives you a portion of that commission back as a cash balance.
The major limitation we can see is that the initial hotel cost upfront may be more than it would be on a trusted OTA like Booking.com. So even after your 5% cash back, you'll still pay more through Rakuten or Mr. Rebates than if you just went direct.
16. Consider Alternative Accommodation Types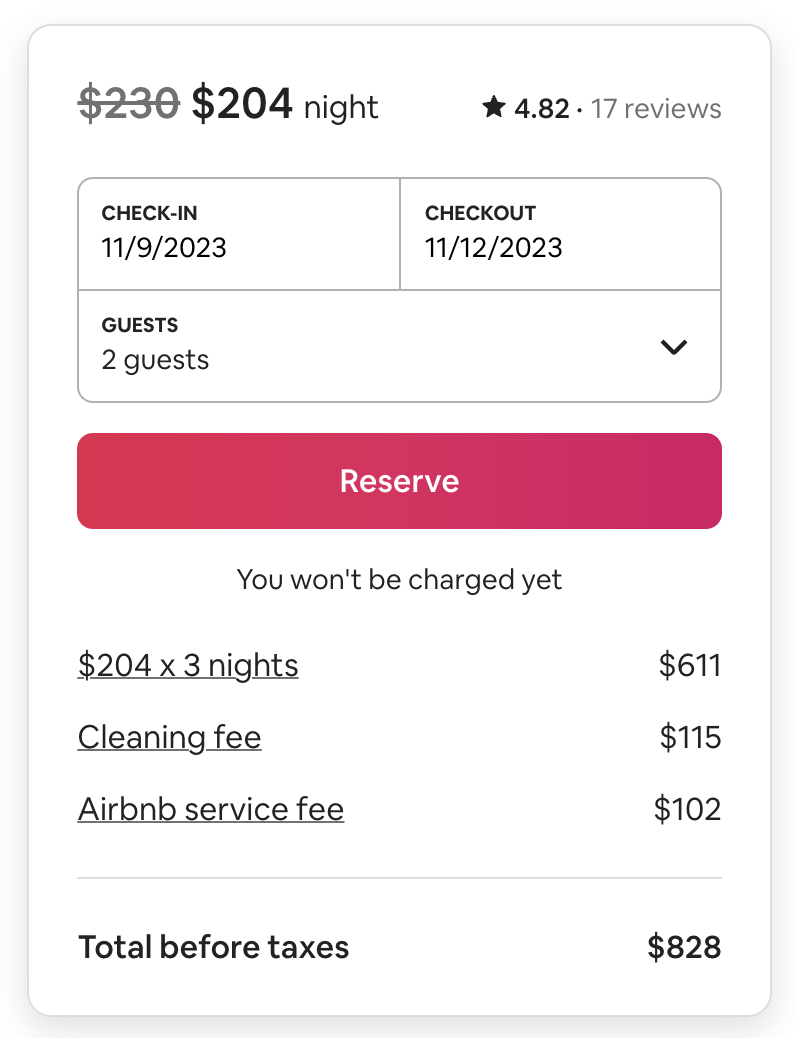 If you've used all of our tips on how to get cheap hotels and you still can't find a good fit, it might be time to consider looking at other lodging types.
Couchsurfing is a hugely popular way for young adults to spend time in a new place and save money on accommodation. It's not something we've ever done personally but we know plenty who have. Surfing couches takes the principles of how to get cheap hotels to a new level, free!
Camping is a fun and family friendly alternative to consider when booking accommodation, particularly if you're visiting a rural area or National Park. We strongly recommend checking out The Dyrt if you're camping in the US, you can use our exclusive no strings attached 30 day free trial for the Pro membership.
Vacation Apartment Rentals
Many travelers today are ditching the traditional hotel stay in favor of renting someone else's apartment or house. The two most popular platforms to use for long term vacation apartment rentals are Airbnb and VRBO.
We've used both vacation rental services ourselves many times, most recently for three months in Kuala Lumpur at the end of 2022 and one month in Bangkok in early 2023.
The beauty is that you get a unique stay in a new city. And you might even get to meet your host, who will give you local tips or knowledge about the area.
It's important to know that vacation rentals work differently in countries around the world. We noticed that service fees and cleaning fees were much lower when we booked rentals in Asia compared to booking in Europe or the US.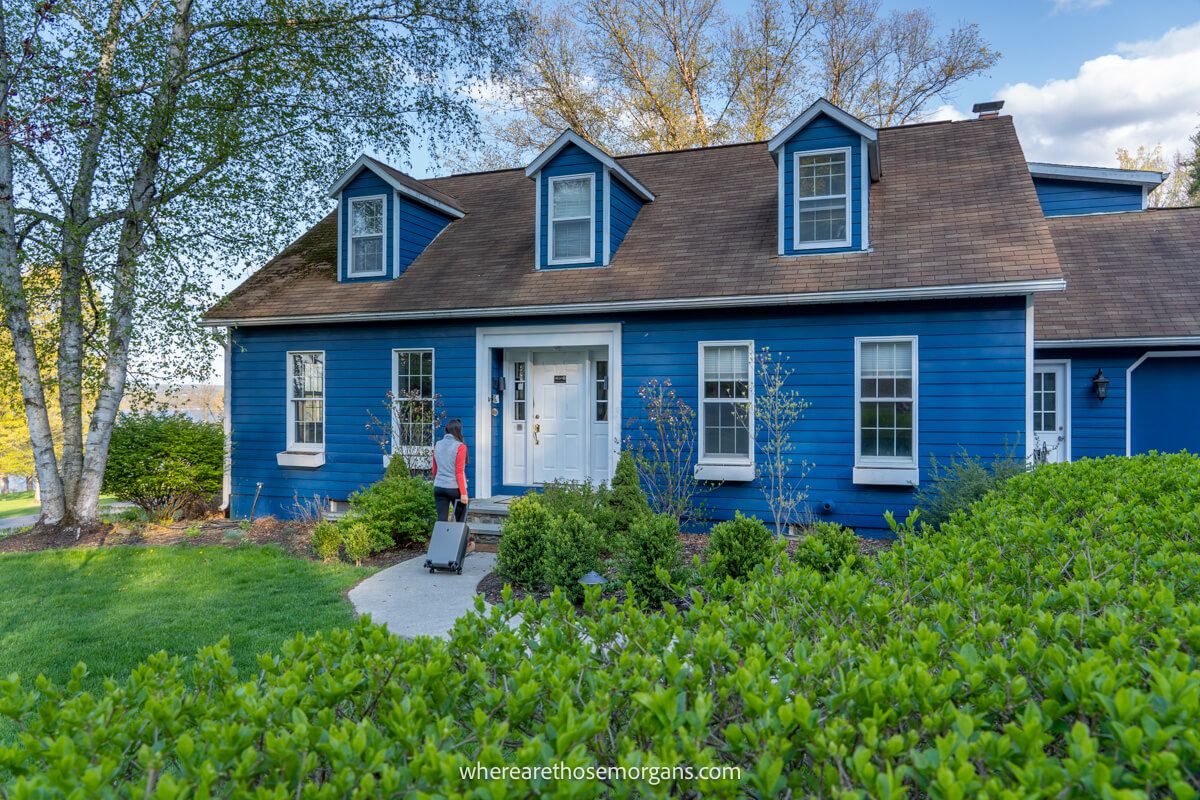 Are Vacation Rentals Better Than Hotels?
In truth, we have mixed feelings about vacation rentals.
We love getting a full apartment or house with kitchen and living spaces. But there's usually absolutely no value in a short term stay when compared to a hotel because you might have to pay a significant service and cleaning fee on every stay, no matter how long it is.
Example: You book an Airbnb for 3 nights in London (see photo above). Your service fee is $102 and your cleaning fee is $115. But if you book 30 nights at the same place in London, you'll still pay the same service and cleaning fees, which means the average nightly cost is considerably lower. Plus, you'll get a monthly discount on top of that.
This is not always the case, but it has been the case in our experience. If you're planning a longer term trip, booking a rental instead of a hotel can save you a lot of money. But be wary of short term stays.
Take Action: Pick any city you want to visit, then look at vacation rentals on both Airbnb and VRBO. Next, look at hotels in the same place and see how the numbers stack up. Remember that in a rental you can cook all meals in the kitchen so you can save heavily versus eating out with a hotel stay.
17. Be Flexible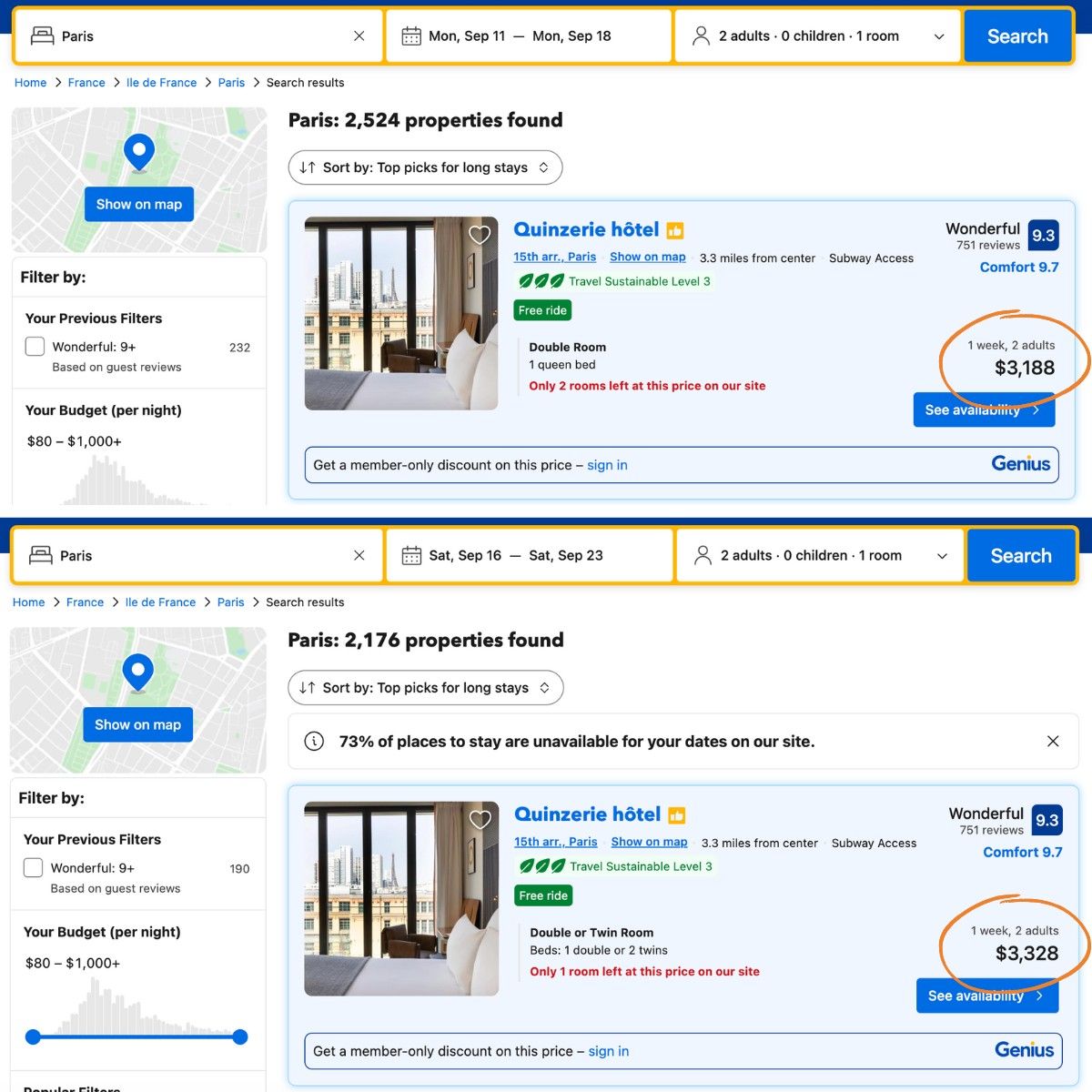 We've saved our best tip on how to get cheap hotels for last. If you have the ability to be flexible you can save more money than all of the other tips in this list combined.
Following the coronavirus lockdowns, more and more people are working from home or can work remotely. If you can work from anywhere at any time, you can start to make some real significant savings on your travels.
Example 1: You want to spend a week in Paris but you have no flexibility. You have to book a week off work and fly Saturday to Saturday. The flights and hotel will cost what they cost and you have no scope to find cheaper prices.
Example 2: You want to spend a week in Paris and you can go anytime. Now you can look at flight prices for any day of the week and you can also tie in the cheapest flights to fit with the cheapest 7 nights you can find in a hotel in Paris.
Look at the photo above and you'll see a $140 saving just by staying Monday to Monday instead of Saturday to Saturday. We can honestly say that having 100% flexibility has saved us tens of thousands of dollars since we started traveling full time in 2018.
How To Get Cheap Hotels In 3 Steps
Okay, now you know the best ways to save and how to find cheap hotels. Next, we're going to show you our tried and tested 3 step process we use every time we book hotels.
It's a repeatable process that you can follow when you book your next hotel. Once you go through the process a few times, it'll become like second nature every time you go somewhere new.
Here are 2 things you need to do before starting with the steps below:
Get a travel rewards credit card with 1.5 points back on every $1 spent
Create a free Booking.com rewards account and download the mobile app
Let's get into the process.
1. Use Google Maps To Narrow Your Search Area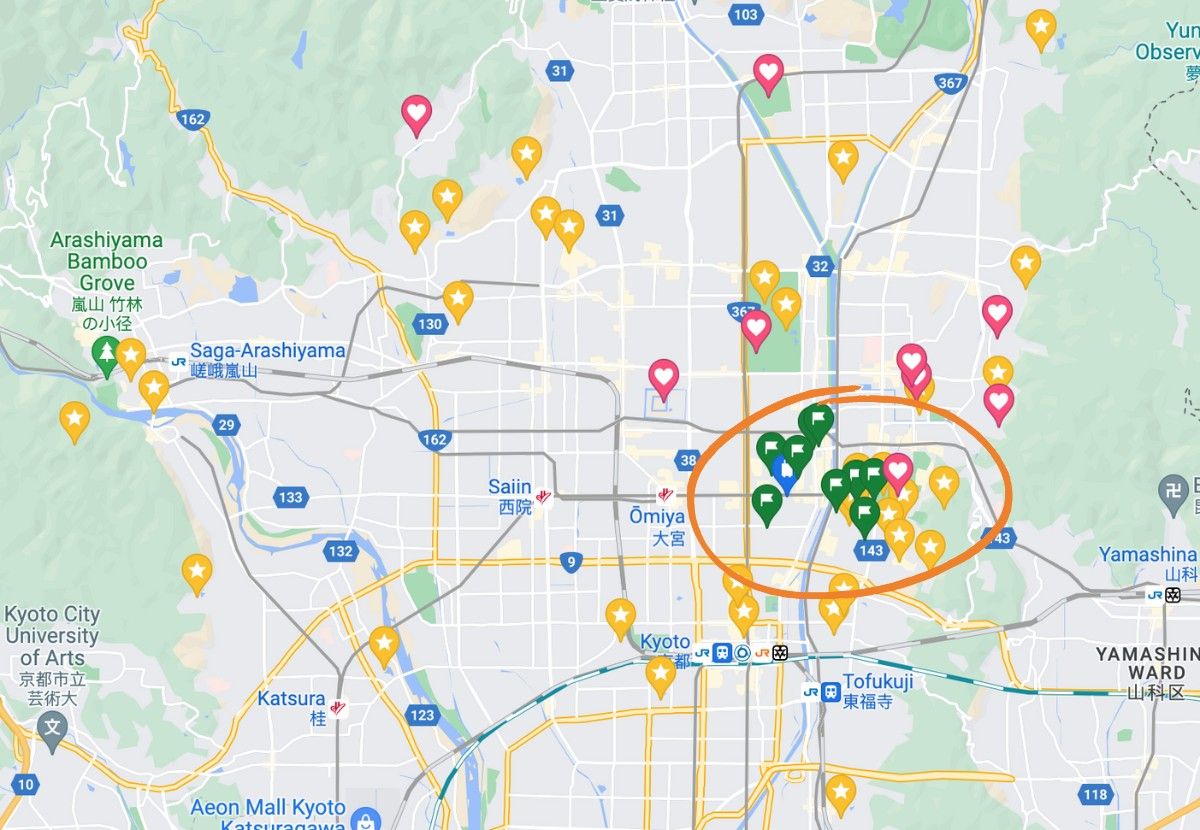 Example: You want to book a hotel in Kyoto Japan but you don't know exactly where to stay.
The first thing you need to do is narrow down the search area in the place you are visiting. Start by plotting pins for attractions, hikes, photo spots, restaurants and major transport links on Google Maps.
The screenshot above shows our pins in Kyoto. You can see stars for attractions, flags for restaurants and hearts for cherry blossom spots. Drawing a circle around the main cluster narrowed down our search area and you can see the blue luggage pin where we booked our hotel near the Gion district.
We don't always stay in the main cluster based on attractions, but it's a good place to start. It's important to also consider transport connections and neighborhood safety. Once you're happy with the balance of a certain area, move onto step 2.
2. Find Potential Hotels Using A Booking Search Engine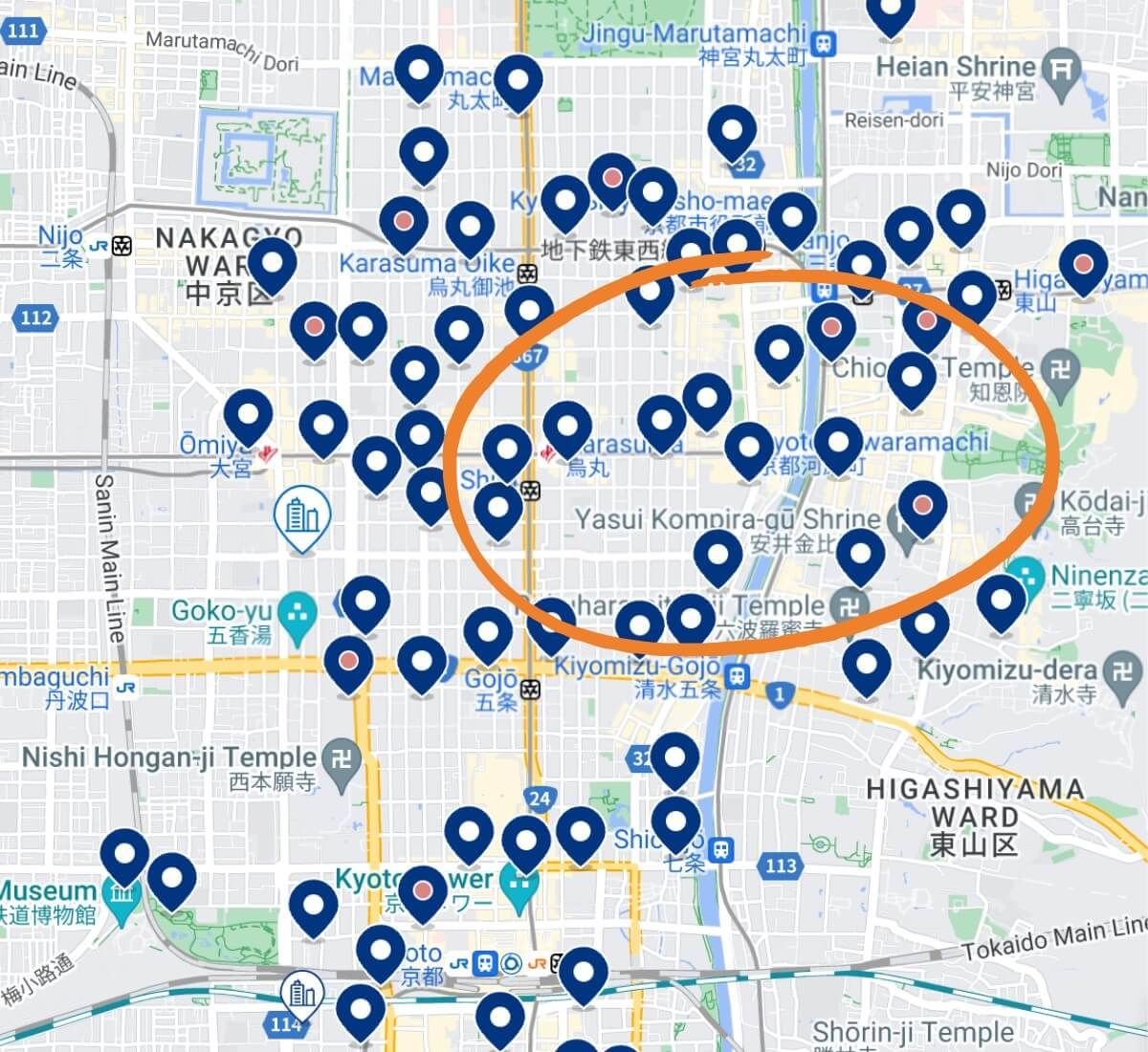 The next step is to identify hotels within the narrowed down area. In the photo above we've essentially zoomed into the same Kyoto area from step 1 to see which hotels are available for our dates.
Here's what you need to do next:
Type in the place you want to visit along with your dates into the Booking.com box below and hit search. It'll open in a new window, so you'll need to come back to this guide and follow the steps listed after the box.
Click the blue map icon to the top right so you can see a map of your destination.
Zoom into the neighborhood you have chosen to filter out all other hotels.
Click on the hotels in the area to see prices and guest ratings.
Select a handful of potential hotel options to investigate further.
Make a note of prices at the hotels you have selected. These prices will act as your benchmark for reference.
Booking Tip: If you can't find any hotels to fit your budget in the area you like most, it's time to consider compromising on location to lower the prices. It's all about balance.
3. Try To Find A Better Price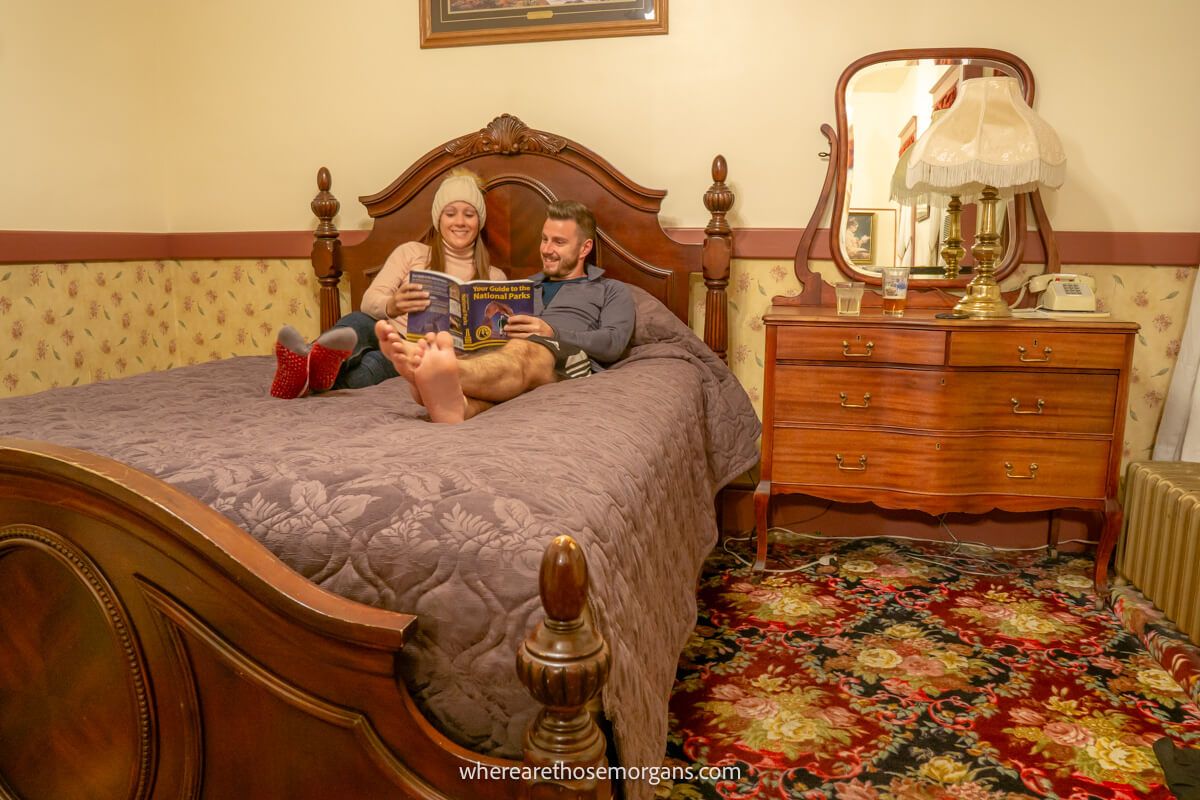 The final step is to follow the tips we've covered in this guide on how to get cheap hotels. Keep the hotels and prices you just found on Booking and walk through each tip to see if you can beat the price.
Here's a step-by-step process you could follow:
1. Start by searching for the same hotels on mobile only prices with Booking. Next, look at other OTA booking engines like Agoda or Hotels.com for a better price.
2. Follow up by contacting the hotels directly. Can you get a lower price or free parking?
3. Look at Groupon, Priceline and Hotwire to see if the hotels are a part of any deals or discounted mystery rates for the dates of your stay.
4. Are the hotels on Roomer or can you use a cash back site to lower the overall price?
5. Can you book the hotels with a cheaper non-refundable caveat? Or can you book the hotels with a free cancellation option at no added cost?
Most importantly, if you have any level of flexibility you should go back to step 2 and search for the same hotels but use different dates. Try one night, two nights and three nights both forward and backward.
Finally, if nothing is working with hotels, you should look at alternative accommodation platforms like Airbnb, VRBO, couchsurfing or camping.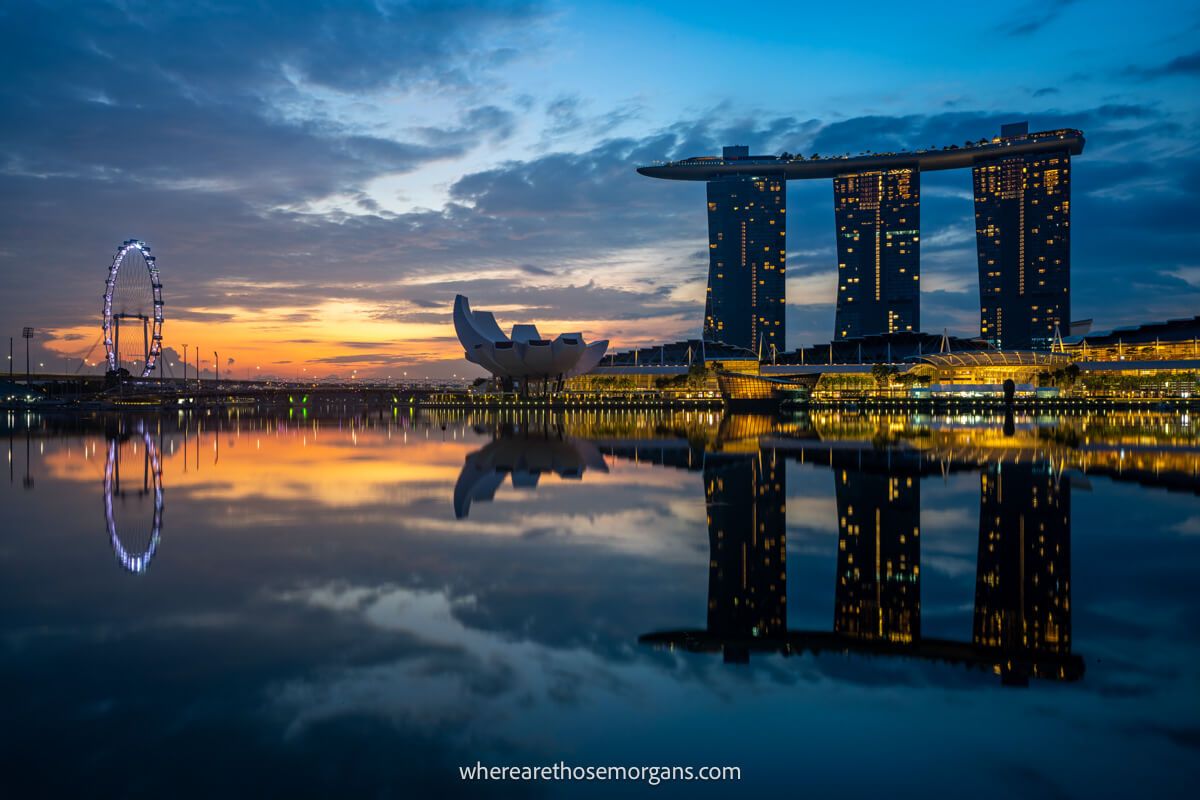 Cheap Hotels Or Best Value For Money Hotels?
An important part of booking hotels is to consider that it's not always about booking the cheapest hotel, it's also about getting the best value for your money.
Example: Let's say you found a New York City hotel for $150 per night with a previous guest rating of 6.5 out of 10 after 5,000 reviews on Booking.com. If there was another hotel in NYC with a guest rating of 9.5 out of 10 but it cost $170, would you choose the better rated hotel for an extra 20 bucks?
Remember, the cheapest hotel is rarely the best hotel. Look for guest ratings and book something with a good balance between cost and review score. We typically prioritize location the highest, then we try to get the best balance between quality and cost.
Our final piece of advice to leave you with is this:
Don't spend forever and a day wading through hotel prices. It's too easy to get lost in booking engines for hours but your time is more valuable than the 10 or 20 dollars you might save!
Our Popular Hotels Guides
---
We hope this guide on the best ways to book hotels helps you with booking the cheapest hotel every time you travel!
Please let us know if you have any questions or need any help with how to find cheap hotels.
Happy planning,
Mark and Kristen
Enjoy This Guide On How To Book Cheap Hotels? Pin It For Later!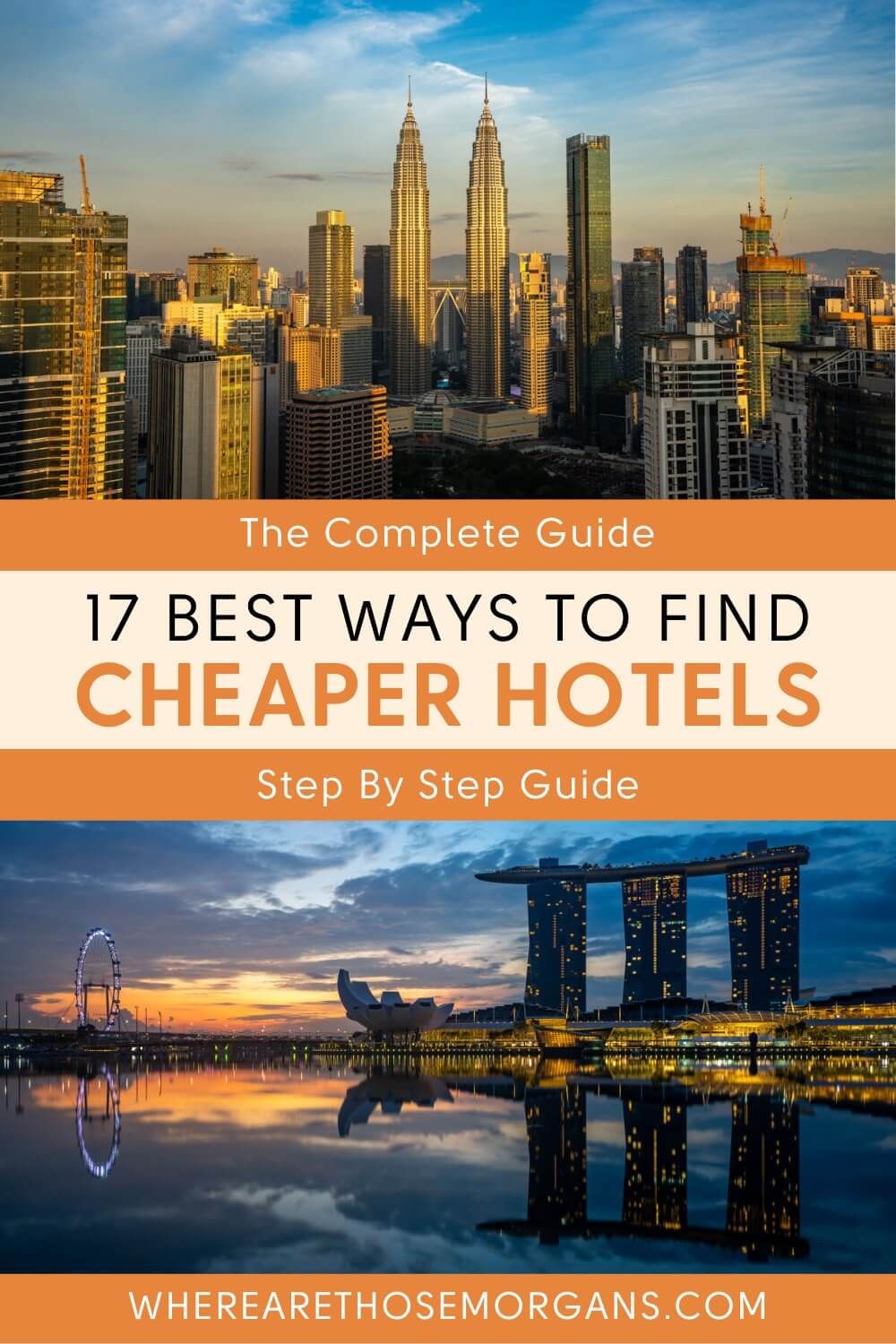 Note: This article contains affiliate links. When you make a purchase using one of these affiliate links, we may earn a small commission at no extra cost to you.
All Rights Reserved © Where Are Those Morgans, LLC. Republishing this article and/or any of its contents (text, photography, maps, graphics, etc.) in whole or in part is strictly prohibited.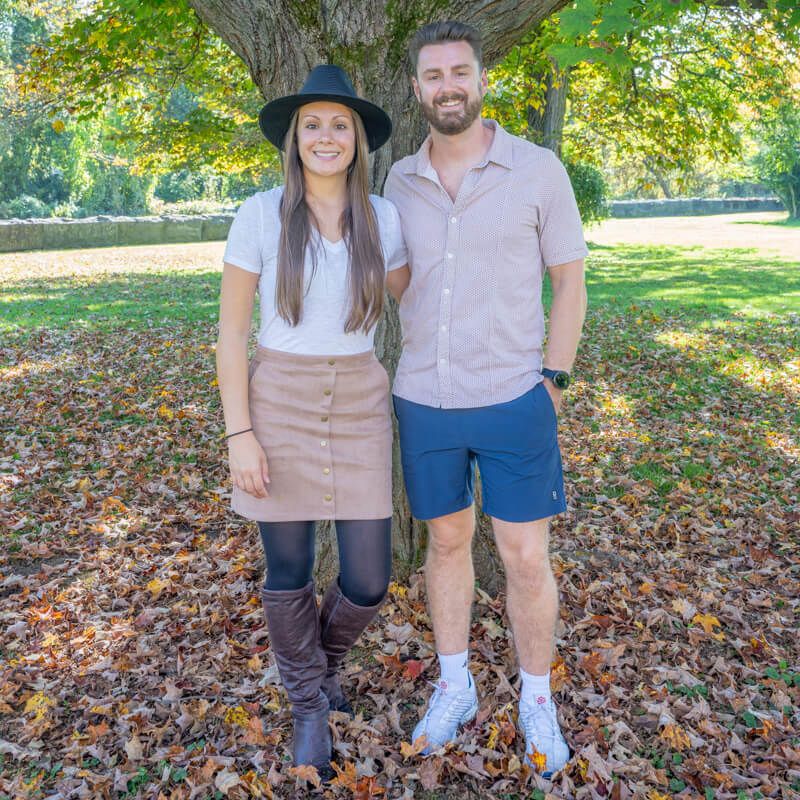 Mark and Kristen Morgan are travel, hiking and photography experts. Over the last 6 years traveling full time, they have explored more than 40 countries and 30 US states.
Their work has been featured in USA Today, Gestalten, Get Your Guide, CityPASS and Condé Nast Traveler along with various other publications.