Road trips are the best way to travel to new places while seeing all the sites in between. We have driven some of the very best USA road trips over several years so we know a little bit about road trip packing and the essentials you will need.
There is nothing like feeling the warm breeze in your hair and hearing your favorite tunes blast through the speakers during a long beautiful scenic drive. However, the day can take quite a turn if you haven't prepared properly.
We hope you have meticulously researched the best way to plan a road trip and crafted the perfect travel itinerary. But now that it is almost time to leave, what do you plan to pack for your road trip?
This ultimate road trip packing list will prepare you for all scenarios. We will cover:
10 road trip packing list essentials
Road trip checklist for your car
Best road trip apps
Travel backpack or suitcase
Clothes to pack and road trip outfit ideas
Road trip gadgets
Camping essentials
Road trip food list
Items to bring for comfort
This road trip packing list is available as a free PDF download so you can individually check off each essential item as you pack them one by one. Just keep scrolling…
Let us show you the best things to bring on a road trip!
Pre-Road Trip Packing and Planning
Road trips are one of the most adventurous ways to travel. Not only will you experience all of point A and point B, but you will also get to experience the hidden gems in between. We want to make sure you have all the road trip essentials before you leave.
Here are a few basic questions to get you started thinking about your road trip:
Itinerary – What region do you want to travel?
Timeframe – How long will the road trip be?
Weather – What climates will you experience?
Budget – How much do you have to spend?
Vehicle – How are you going to get around? Car, SUV or Campervan?
Camping / Sleeping Options – Where do you plan to sleep? Hotels, campsites or maybe in your car?
Food – Will you cook your own food or eat at local restaurants?
Must-See Experiences

– Is there

an attraction or site you really want to see?
It is okay if you do not know the answers to all of these road trip questions yet. We can help! A road trip should be planned thoroughly for the best possible outcome and it takes time.
The good news is this essential road trip packing list has been tried and tested many times. This checklist includes the items we personally bring on a road trip ourselves.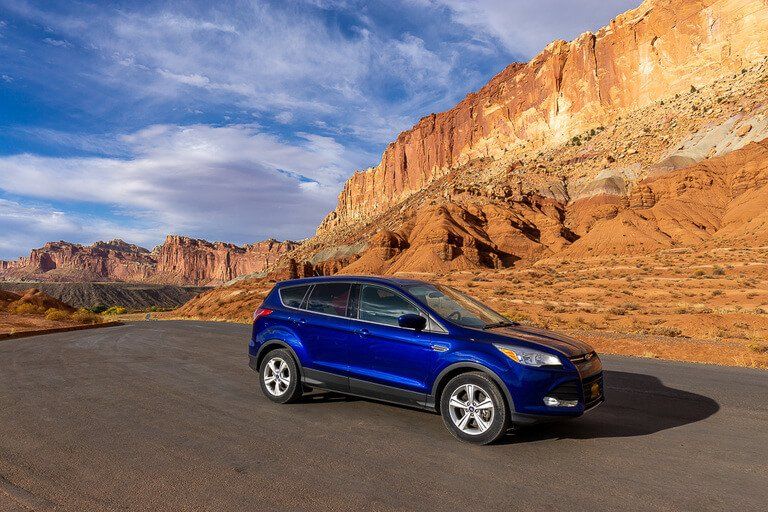 Top 10 Road Trip Packing List Essentials
Before hitting the road, we recommend you begin packing for your road trip by making sure you have all of the correct paperwork for emergencies.
Below is a list of the basic yet important road trip essentials you never want to leave home without. Whether you are renting a car or driving your own vehicle, these 10 road trip packing list essentials will be your lifeline.
We hope you have a great road trip, but if something happens, at least you will have all of your ducks in a row.
You don't want to be half way through your trip only to realize you can't find your car insurance information when you get pulled over in Utah. Or you can't find the correct phone number to call when you lock your keys in your car in New York.
Oops. The easiest way to ruin a road trip is to be unprepared.
So without further ado, here are 10 ultimate road trip packing essentials broken down by paperwork and emergency gear:
Paperwork
1). Passport – If you are traveling internationally, do not forget your passport. You can skip this one if you are traveling domestically.
2). Driver's License – You will need a valid Driver's License to operate a vehicle on the road in most countries. It is considered illegal to drive without it in your possession so put it somewhere safe!
3). Vehicle Insurance Information – It is also illegal to drive in most countries without vehicle insurance. And if you are renting a car, you will need to show proof of insurance. Be sure to review your policy before your road trip.
4). Vehicle Registration – If you are driving your own car, don't forget your vehicle registration. If you are renting a car, the vehicle registration should already be in the vehicle but always double check.
5). Travel Insurance – Travel insurance will cover you for problems pertaining to healthcare, theft and trip cancellation. We always use and highly recommend World Nomads for the most comprehensive policy.
6). Car Manual – A car manual can really come in handy should your vehicle break down. If you do not have cell phone service, this will be a great tool to help you find the problem. Store it in the glove compartment for safe keeping.
Emergency Gear
7). First Aid Kit – This is pretty explanatory but having some basic knowledge of first aid can go a long way. A first aid kit can also be a lifesaver. We will cover first aid essentials later in this post.
8). Roadside Emergency Kit – Would you know what to do if your car breaks down? An roadside emergency kit will be your lifeline should you breakdown in the middle of nowhere. We will cover this in depth later in the post too.
9). Credit Cards / Debit Cards / Cash – Road trips are often long drives through remote rural areas. Basic amenities are not always available so having multiple ways to pay like different credit cards and extra cash are a great idea.
10). A Light Source – Breakdowns always seem to happen at the worst times like the middle of the night. But having a flashlight, headlamp or a camping lantern will help you to successfully navigate in the dark.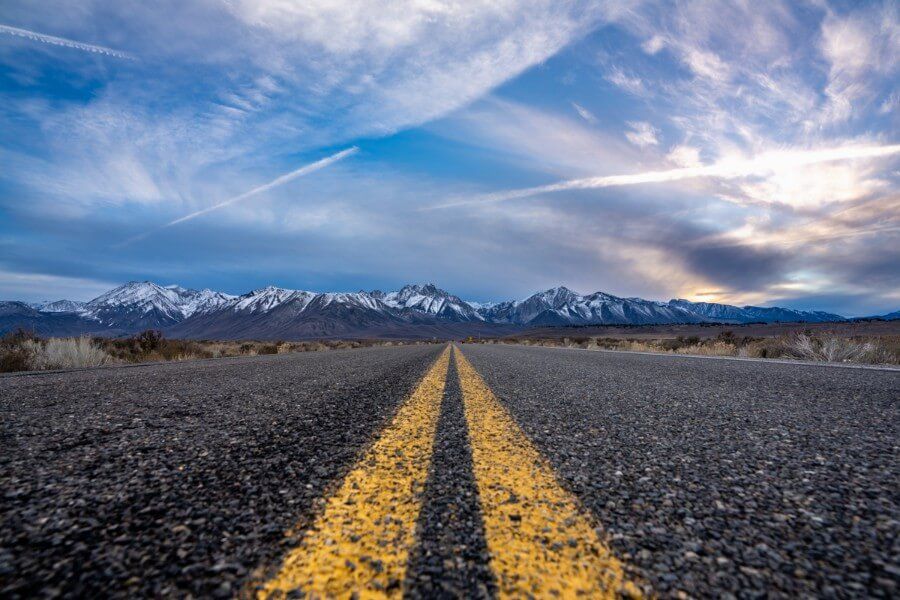 Road Trip Checklist For Your Car
The vehicle is the most important aspect of a road trip because without it, you won't be getting very far. This is why it is important to pack some essentials in your car for emergencies to prepare for those long drives.
Start with a basic emergency road kit with all the essentials and then add a few additional items so you are prepared for a long road trip.
Check your emergency roadside kit for any of the items you still might need to bring on your road trip. You might even have some of these items lying around so you can DIY your own car emergency repair kit.
Road Trip Emergency Kit Requirements
Jumper Cables
Emergency Roadside Flares
Fix-a-Flat
Duct Tape
Electrical Tape
Spare Tire
Tire Pressure Gauge
Bungee Cords
Tow Strap
Rope
Coolant
Wiper Fluid
Portable Gas Container
Manual Car Jack
Ratchet Straps
Seat Belt Cutter
Window Breaker
Reflective Vest
Work Gloves
Emergency Rain Poncho
Warning Triangle
Whistle
Basic tools (lug or torque wrench, screwdrivers, mallet, cutting pliers)
Extra Car Key (store somewhere safe)
Since we drove our personal vehicle through the higher elevations of Mount Rainier and the red rocks of Zion National Park, there are a few items that can really make a difference when it comes to organization and protection.
Protective floor mats are literally a Godsend. After sand, rocks, snow and even water, the floor of our SUV still looks like new. Be sure to buy the all weather mats which will fit most standard vehicles.
After spending hours in a vehicle, it is bound to get messy. A trunk organizer is exactly what you need. This model can be resized to fit all trunks and has multiple compartments to hold those smaller items you will always need.
Last but not least consider a car garbage can. A trash can in your car will make a huge difference when it comes to being clean and organized. This model can be attached to either the front or back headrest.
Roadside Assistance For Road Trips
If you are planning a road trip in the United States, AAA is the best option for roadside assistance. However, with this policy, you will also have access to club offices in Canada as well as numerous other foreign countries.
AAA Roadside assistance has 3 tiered plans (basic, plus and premier) but the basic plan covers you for:
4 roadside service calls per year
A battery jumpstart and replacement
Free fuel delivery service
Replacement of flat tire with spare at no charge
A lock out service up to $50
Winching service
Other AAA benefits include bicycle assistance, help finding a repair shop and even rental discounts. Plans vary in price by the basic plan begins at $60/year. We never road trip without AAA roadside assistance.
If you plan to rent a car for your road trip, compare prices with Rental Cars for best value and most options.
Winter Road Trip Essentials
If you are planning a road trip during the winter months, there are a few winter road trip essentials you must bring. This is also important if you will be road tripping at higher elevations where snow and ice are possible.
It is smart to prepare for the worst when traveling in winter conditions. Your winter essentials should include items for spending an unplanned night in your car or vehicle.
Your winter road trip packing list should include:
Ice Scraper
De-Icer Windshield Fluid
Snow Shovel
Hand Warmers
Extra Warm Blankets
Tire Chains and/or Snow Tires
Small Bag of Sand or Kitty Litter (for traction)
Extra Food
Long Underwear
Warm Coat or Jacket
Snow Pants or Ski Pants
Warm Hat and/or Buff
Gloves or Mittens
Extra Pairs of Socks
Snow Boots or Hiking Boots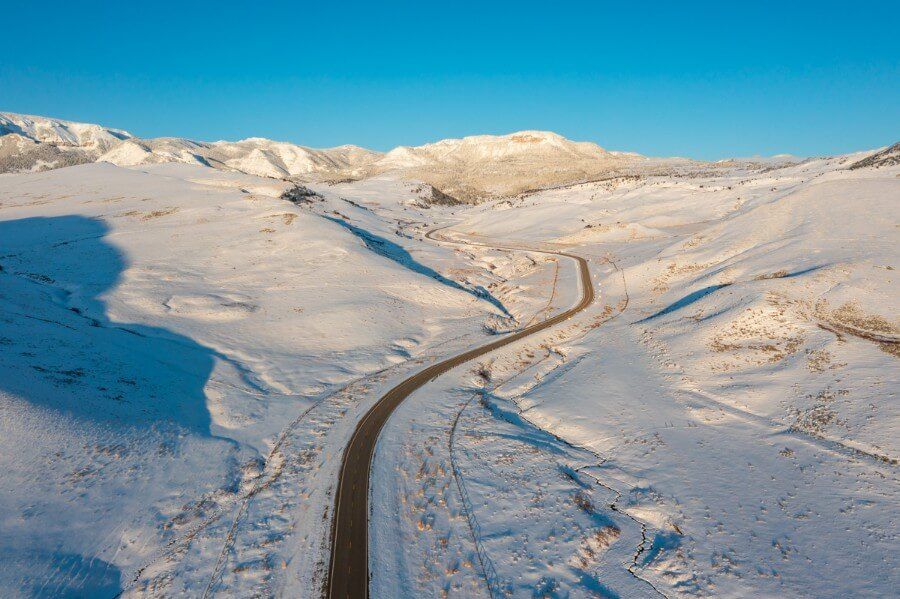 Best Road Trip Apps
You can't get where you are going unless you know how to get there. While most smartphones have great GPS systems, what happens if you do not have cell signal or Wifi?
Most people use their smartphones or cell phone to navigate during a road trip these days. But it is important to have a basic understanding of where you will be driving.
This is where it pays to plan ahead. If you lose signal on your phone, you can use an offline maps feature which is available on several popular road trip apps.
Once you have downloaded an offline map, you will then have access to turn by turn directions without cell service or wifi.
Google Maps – This is your basic navigation app which uses satellite imagery, aerial photography and street maps. We like to add important points of interest into our google map so we never miss an important stop on our road trip itinerary.
Waze – This app is a subsidiary of Google that provides real-time driving directions based on live traffic updates. We love it for the construction, traffic and police updates which help us avoid problems.
Maps.me – Many people swear by maps.me and we have to agree. This app provides offline maps of the whole world. We use this app when road tripping internationally.
Miscellaneous Apps
Gas buddy – This is a great app which not only helps you find the cheapest gas nearby but gives you discounts at select gas stations.
Booking – We use this app to book hotels on the go. We love the app because it is easy to find hotels near our exact location and we can book directly within a matter of minutes. You can also find special mobile price discounts.
The Dyrt – This is our favorite app to find campsites with or without cell service. With over 1 million campsites in their database, you can read reviews and tips from local campers to help find the best site for you.
Gaia GPS– If you plan to do a lot of hiking during your road trip, be sure to download Gaia GPS. This app offers a simplified free version with very accurate downloadable offline maps of hiking trails with the premium version.
While smartphones and apps are great, they do not replace the dependability of a paper map. Feel free to use the apps but always have a paper map as a backup just in case.
No matter how you choose to navigate during your road trip, here are a few more essentials to help with road trip navigation:
Car Phone Charger
Hands-Free Phone Mount
Paper Maps
Journal and Pens
You could even consider an additional navigation system like a Garmin DriveSmart. This system will plug directly into your car for charge and will allow you to navigate without have to worry about your phone signal.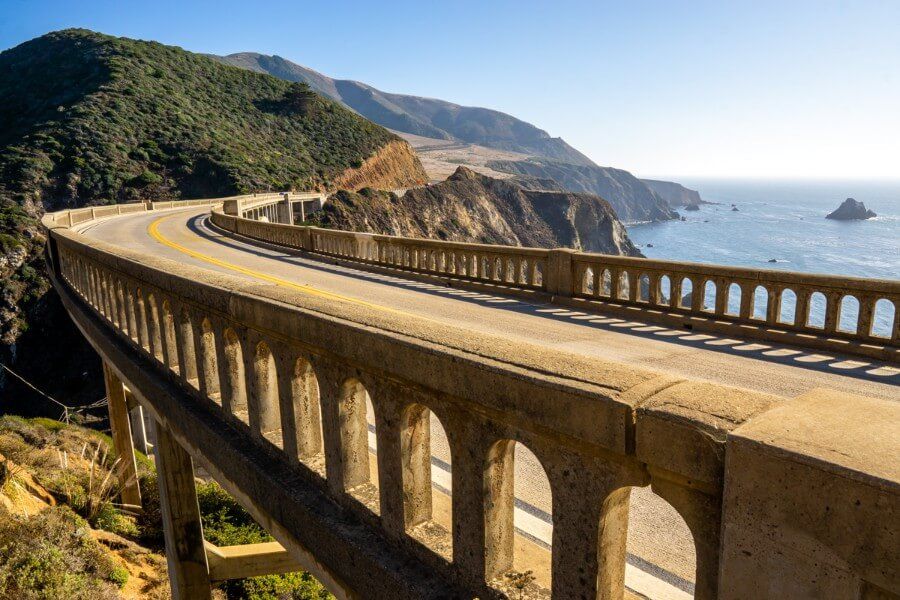 Packing For A Road Trip – Travel Backpack Or Suitcase
Having road tripped with both travel backpacks and suitcases, we can tell you from experience it was much more comfortable using a suitcase compared to a large travel backpack during a road trip.
The ideal combination is a suitcase for your clothes and personal items and a day backpack for any excursions if you are traveling in an SUV or Campervan with room to spare.
However, if you are road tripping in a compact sized rental car, a small duffel or weekender bag might be a great option because this bag be squashed into a small size.
But if you have the room, go for the suitcase. You can also use packing cubes to organize your suitcase and just grab the packing cubes as you need them instead of lugging your suitcase all over the place.
Best Suitcase For A Road Trip
When it comes to suitcases, we would recommend the Samsonite Spinner. These models are great for traveling because the 360-degree wheels allow for easy transport. The hard outer shell is also a great protective barrier.
Best Road Trip Bag
If you want something smaller than a suitcase, you should consider a duffel or a weekend bag. Here are some great options:
Best Travel Backpack For A Road Trip
The best travel backpack is not a one size fits all option. The best bag for you will depend on what you plan to do during your road trip.
Are you a hiker? Are you a photographer? Or do you plan to do a little bit of sightseeing?
Can't decide on a travel backpack? Read our complete reviews for the Osprey Farpoint 40 or the Peak Design Everyday Backpack.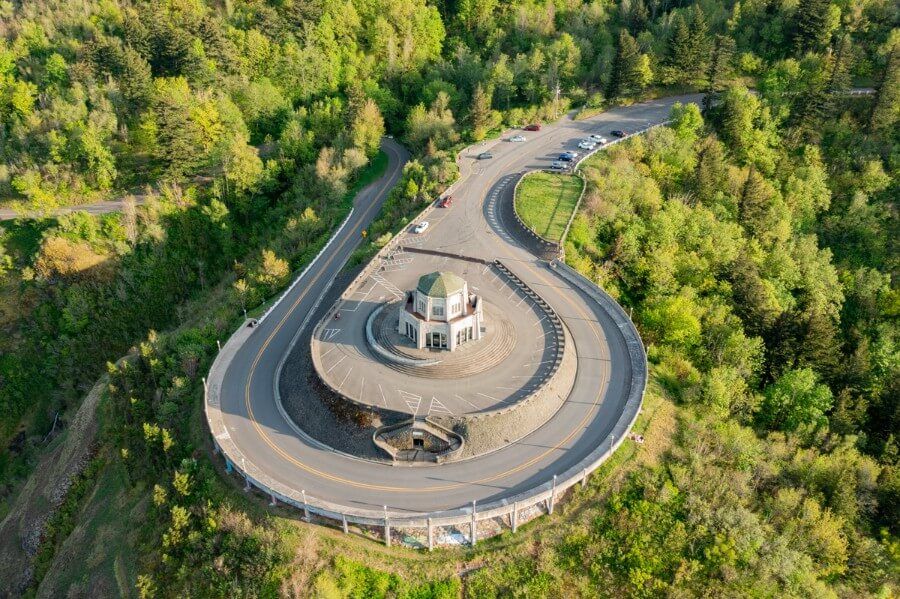 Clothes To Pack For A Road Trip
The key to packing clothes for a road trip is to pack minimally. Depending on where you are traveling you may need to pack for both warm and cold weather.
The following items are the basis of a summer road trip. But then add some or all of the winter essentials we listed early on in this guide to complete your essential road trip packing list.
Tank Tops / T-Shirts
Dressy Shirt
Shorts / Pants
Leggings
Skirt
Lightweight Dresses
Underwear
Socks
Bras
Sleepwear
Sunglasses
Buff
Hat or Beanie
Rain Jacket
Swimsuit
Sneakers
Flip Flops
Flats / Dressy Shoes
Hat
These are just a few basic essentials to consider when packing for a road trip. But if you are headed on a longer trip, don't miss our long term travel packing list
Clothes For Hikers And Outdoor Adventurers
If you plan to do some hiking during your road trip, you may need to consider a few specialized items.
Upper Base Layers
Lower Base Layers
Sports Bras
Hiking Boots
Hiking Socks
What you put on your feet during a hike is extremely important. You should be wearing hiking shoes or boots that support both your feet and ankles as well as offer durability.
As avid hikers, we have hiked the elusive wave in utah, hiked the enchantments in Washington and even hiked to the bottom of the Grand Canyon. So we have learned a thing or two about hiking footwear.
This is what we recommend:
Want to spoil the hiker in your life? Don't miss our popular post Best Gifts For Hikers!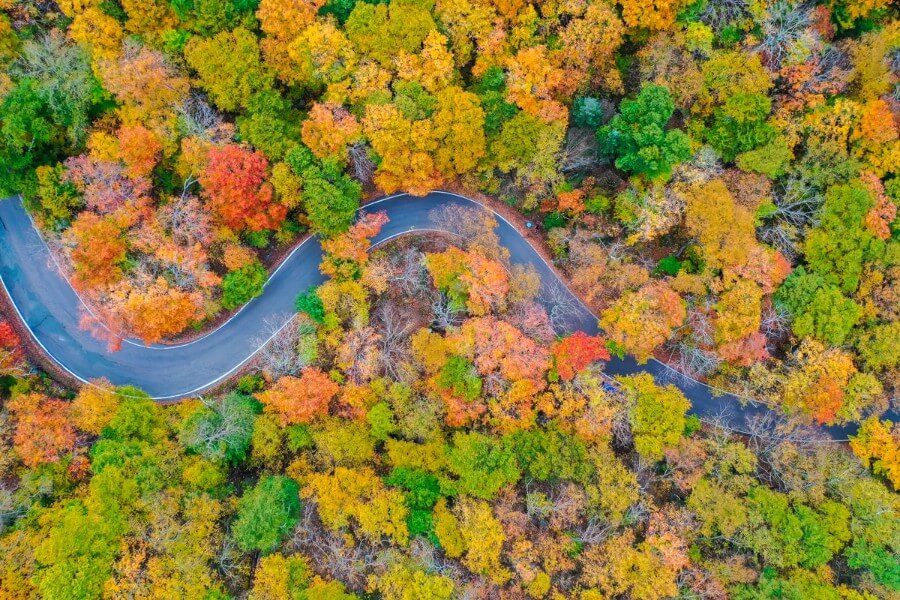 Road Trip Outfits
Dressing for comfort when driving long distances is the only way to survive a road trip. But how can you stay cute yet comfortable?
If you mix and match these next few items, you will not only be comfy but you will be ready for those road trip photos at any time.
Tank and Leggings – best for hiking
Long Sleeve Shirt and Capris – best for cool weather
Graphic Tee and Jean Shorts – best for hot weather
Sweater and Jeans – best for relaxing days
Wrinkle Free Midi or Maxi Dress – best for dressy days
Comfy Jumpsuit – best for casual days
Denim Jacket – best to pair with all the above
Road Trip First-Aid Essentials and Toiletries
A standard first aid kit comes with many items to prepare you for a potential emergency. We purchased this first aid kit and added some more items to cover us for a variety of injuries.
Check your first aid kit and add anything else you might need for your road trip.
First Aid Items
Bandages / Gauze
Tourniquet
Bug Spray
Reef Safe Sunscreen
Band-aids
Moleskin
Antibiotic Ointment
Hand Sanitizer
Tick Remover
Toilet Paper
Paper Towels
Kleenex
Alcohol Wipes
Gloves / PPE
Biodegradable Body Wipes
Emergency Blanket
CPR Mask
Medications To Consider
Pick and choose from the medications listed below for your specific needs. This is a great way to prepare for any sickness that might occur during your road trip so everyone can have a good time.
Ibuprofen (anti-inflammatory)
Acetaminophen (headaches)
Anti-diarrhea
Laxatives
Antihistamines
Calamine Lotion
Aloe Vera Gel
Emergen-C
Couth and cold medications
Any prescriptions
Toiletries For Her
We both use a toiletries bag when we travel, especially for a long car ride. This way there will be enough room for all of your favorite things to keep you nice and comfortable.
You could also consider a hanging toiletries bag so all of your toiletries are within easy reach. These are a great addition in a bathroom or hotel room when space is limited.
Toiletry Bag
Electric Toothbrush
Dental Floss
Toothpaste
Brush
Deodorant
Lip Balm
Face Wash
Moisturizer
Body Lotion
Razors
Tweezers
Nail File
Make-up
Feminine Products
Hair Ties / Bobby Pins
Contacts / Glasses
Toiletries For Him
Don't forget about packing basic road trip essentials for him.
Mark prefers this Carhartt toiletries bag when traveling. It is big enough to fit his beard and hair trimmer with all of his other essential items.
Beard and Hair Trimmer
Hair Styling Clay
Electric Toothbrush
Dental Floss
Toothpaste
Deodorant
Contacts / Glasses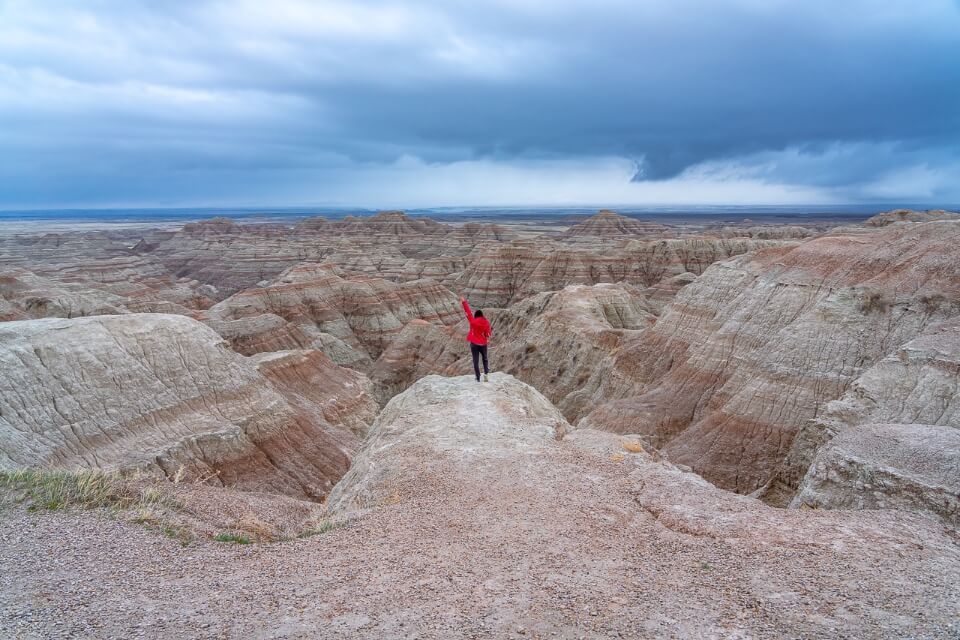 Where Do You Poop Outside?
Since we are talking about toiletries, we figured it was a good time to discuss doing your business outside.
It is important to leave no trace when you poop outside in the wilderness. There are a few essentials you may need to pick up and pack if you plan to spend a lot of time in the outdoors during your road trip.
This is how you poop outside responsibly.
Find a spot at least 200 feet from any water source, camp site and trail.
Dig a small hole with a shovel like the Deuce.
But you are not finished.
Cover up everything in your cathole.
If you use toilet paper or a wipe after your business is complete, you must carry this waste back out with you in a resealable plastic bag.
Plan to hike during your road trip? Don't miss our popular guide 10 important things to bring on a day hike!
Road Trip Gadgets
If you are anything like us, you travel with a lot of gadgets. But there are some essentials that will make your road trip a whole lot easier.
This is our essential list of gadgets to pack for a road trip:
Portable Speaker
Portable Charger
Car Charger (USB Cord)
Instant Camera
Portable Wifi
Fitness Watch
Wireless Headphones
Headphone Splitter
iPad / Kindle
Laptop
Camera and Lens
Drone
Bring extra chargers for all of your electronic and technology needs. This way if one breaks, you have an extra to charge exactly what you need.
We recommend a few electronic organizers to help you always find exactly what you need during your trip.
This electronics organizer is great for storing an iPad or tablet and many additional charging cords.
And this double layer organizer is great for bulky items such as a tablet, mouse and apple charging batteries.
Another popular road trip gadget is a dash cam. This small video is mounted to the windshield on the inside of the car. It will capture footage of vehicle accidents and can be an invaluable asset during a road trip.
How To Keep Entertained On A Road Trip
When you are driving those long distances, you will need something to keep your mind occupied. Try to find road trip games that include the other passengers so everyone has something to do.
An Epic Road Trip Playlist – We love Spotify
Podcasts
Audio Books
Paperback Books
Road Trip games like mad libs and the license plate game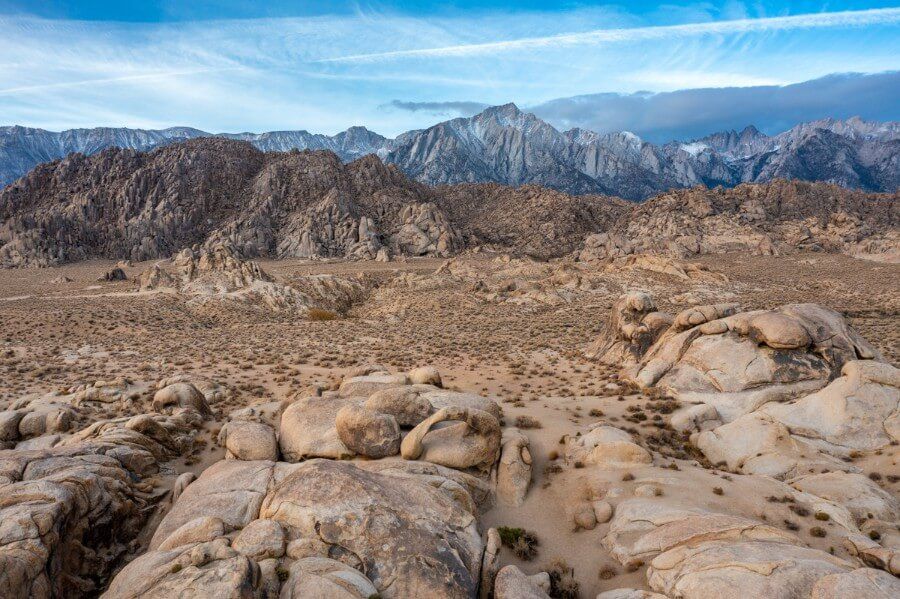 Road Trip Camping Essentials Packing Checklist
If you are a long trip, it is much cheaper to make your own food rather than eat out at a restaurant every time. But making your own food can also be time consuming.
We find the best way to approach the food situation during a road trip is to make some of your own food while also trying new local restaurants. This way we have wonderful food recommendations to give you.
So if we have booked hotels, we pack a small cooler, especially when we have planned a long hike, to keep us going for the day. Then we celebrate by trying something local in the area.
But if we have booked a campsite, we make all of our own food. Both ways are great and it just comes down to personal preference with pros and cons to each.
This is our complete road trip camping checklist broken down by camping and kitchen items.
Camping Items
Camping Tent (small or large depending on your group size)
Tent Seam Sealer
Sleeping Bag
Headlamp
Cooler
Hammock
Portable Camping Chair
Sleeping Pad or Smart Cot
Lantern
Camp Table
Swiss Army Knife
Kitchen Items For Camping
Camp Stove
Propane
Lighters and Matches
Camp Dining Set
Biodegradable Soap
Coffee Press or Tea Kettle
Cast Iron Skillet
Pots and Pans
Thermos
Collapsible Mixing Bowl
Paring Knife
Cutting Board
Silicone Utensils
Veggie Peeler
Corkscrew
Collapsible Washing Tub
Microfiber Towel
Zippered Plastic Bags
Reusable dishes and utensils
If you plan on shopping for your supplies at a grocery store, consider using reusable shopping bags. We love these reusable grocery bags because are very durable and hold heavy items like milk and canned goods.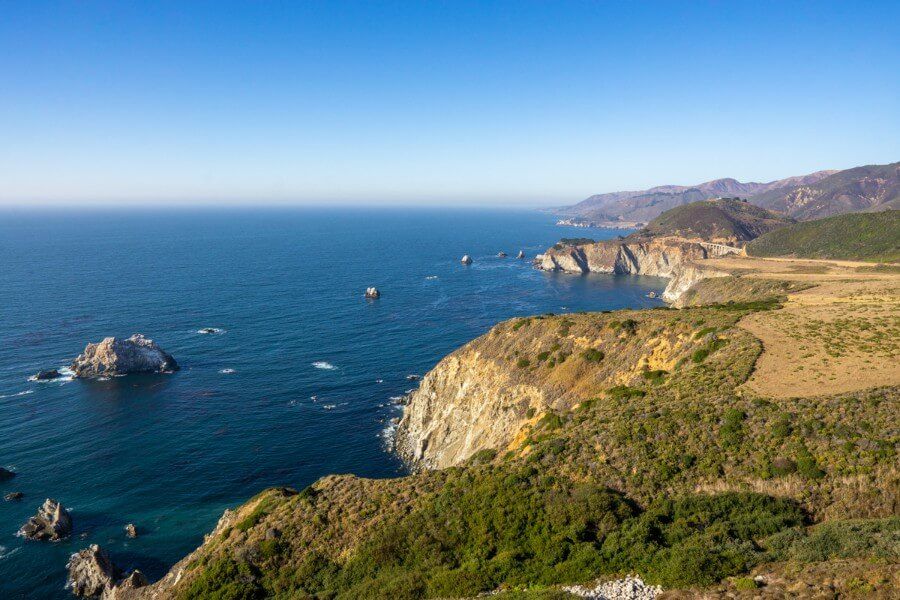 Road Trip Food List
Always have snacks in the car. A road trip sucks when the entire car is hangry.
Here are a few snacks to get you started:
Jerky

Hummus

Fresh Fruit and Veggies (no cutting involved)

Apples and Bananas

Cereal
Trail-mix
Granola / Protein / Energy Bars
Chocolate

Gum / Mints

Pop-tarts
Chex-mix

Sunflower Seeds

Hard-Boiled Eggs

Canned Tuna

Cheese Sticks

Sliced Meat

Jam/Peanut Butter

Pretzels / Popcorn / Chips
Gatorade / Sports Drinks
Last but not least, do not forget water. It is always a good idea to carry plenty of water in case of an emergency and you are stuck somewhere.
We always travel with a few large gallons of water then fill up our reusable water bottle as needed.
The wide mouth 16 oz Nalgene is our go to reusable water bottle because it holds one liter of water. We also like to measure how much water we have drank throughout the day so we can stay properly hydrated.
Helpful Items and Things To Bring For Comfort
Last but not there are a few essentials on this road trip packing list which can transform your home away from home into a cozy oasis.
We have broken this section up into helpful and comfortable items so you can enjoy your road trip thoroughly.
Helpful Things For A Road Trip
Microfiber Towel
Packing Cubes
Travel Pillow
UV Window Shade
Laundry Bags
Travel Clothesline
Umbrella
Lifestraw
Comfort Items
Since you are going on a road trip, chances are you will be spending a lot of time in your vehicle. But few home comforts can really make it feel like home.
Solar Powered Fairy Lights
Rug
Yoga Mat
Citronella Candle
Table Cloth
Spices
Car Air Freshener
Reusable Shopping Bags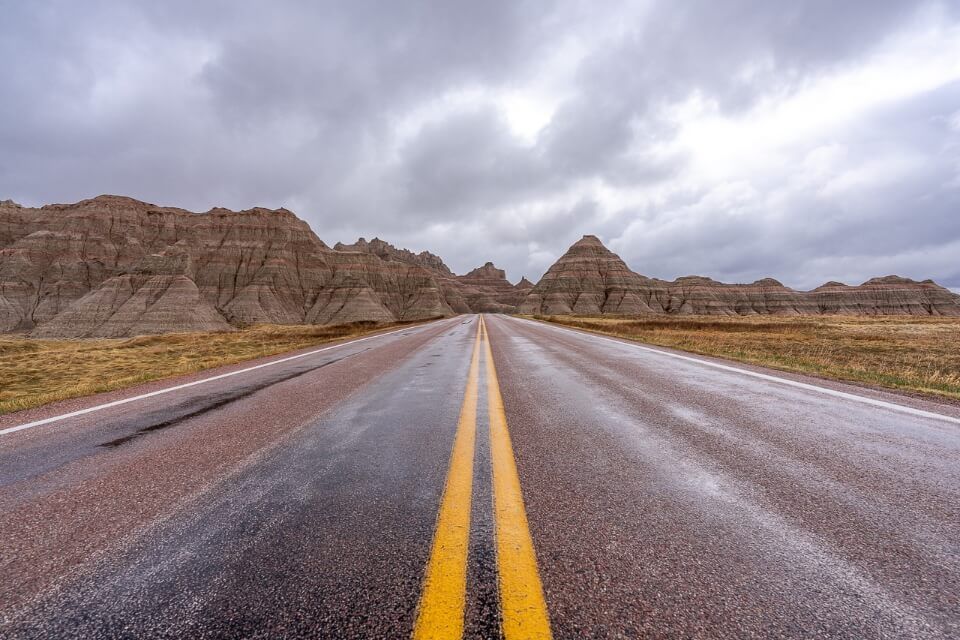 Road Trip Packing FAQ's
Let's take a look at some of the most frequently asked questions about packing for a road trip.
What Not To Bring On A Road Trip?
Less is more when road tripping. If you are second guessing whether you should bring an item, leave it home. Have you ever heard about the KISS method? Keep It Simple Stupid. Heavy items or items with large dimensions won't be worth the space they take up.

What Should You Not Forget When Packing For A Road Trip?
Do not forget the 10 road trip essentials when packing for a road trip. The 10 road trip essentials include a passport, driver's license, vehicle insurance information, vehicle registration, travel insurance, car manual, first aid kit, roadside emergency kit, extra credit cards or cash and a light source.
When Should You Start Packing For A Road Trip?
You should start packing for a road trip about two weeks from your departure date. But you should start planning for your road trip months in advance. You may need to take your car in for service or book rental cars so it pays to starting planning ahead, especially if you are planning a road trip during the a peak season like summer.
How Should You Pack Your Car For A Road Trip?
You want to keep the items you will need the most very accessible when packing for a road trip. This is key because it sucks having to unpack everything when you need something at the bottom of the pile. Try to figure out which items you will need the most and keep these essentials within reach.
How Do I Make My Car Cozy For A Road Trip?
To make your car cozy for your road trip, you want to keep the car at a comfortable temperature. You also want to stay hydrated and eat healthy snacks. A great playlist will help to ease the mood during a road trip and pack items like car air fresheners to keep your car smelling nice throughout your entire trip.
Read More US Road Trips
---
We hope this essential road trip packing checklist helps you pack perfectly for your adventure on the open road!
Be sure to let us know if there was anything you found helpful on our essential road trip packing list or if you have any road trip packing questions.
We hope you have an epic road trip!
Happy Road Trip Packing,
Mark and Kristen
Was This Post Helpful? Pin It For Your Road Trip?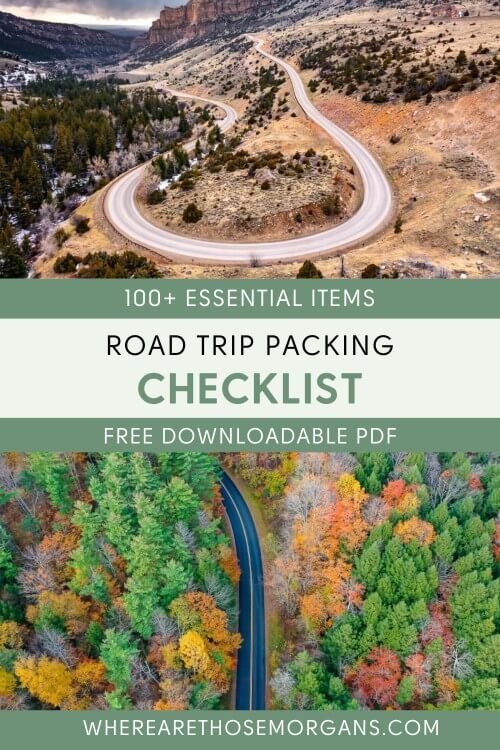 Note: This article contains affiliate links. When you make a purchase using one of these affiliate links, we may earn a small commission at no extra cost to you.
All Rights Reserved © Where Are Those Morgans, LLC. Republishing this article and/or any of its contents (text, photography, maps, graphics, etc.) in whole or in part is strictly prohibited.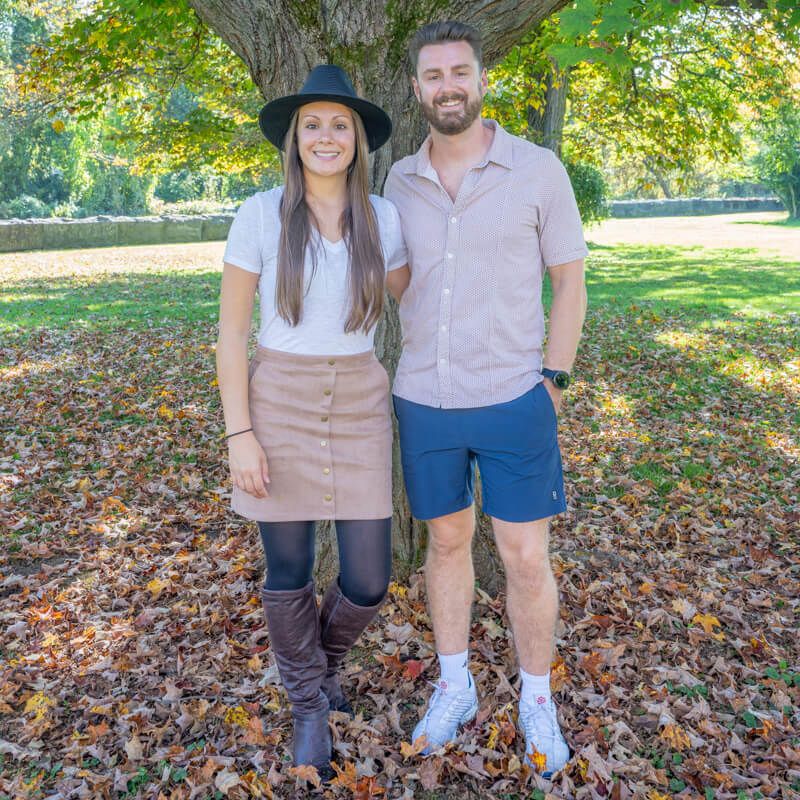 Mark and Kristen Morgan are travel, hiking and photography experts. Over the last 6 years traveling full time, they have explored more than 40 countries and 30 US states.
Their work has been featured in USA Today, Gestalten, Get Your Guide, CityPASS and Condé Nast Traveler along with various other publications.