Welcome to Wyoming, the Equality State! This is where you can find all of our Wyoming travel guides.
Wyoming is located in the mountain west subregion of the United States, bordered by Montana, South Dakota, Nebraska, Idaho, Utah and Colorado.
This is the 10th largest state by area but the least populous state in all of America.
Capital City: Cheyenne
Population: About 600,000
Time Zone: Mountain Standard Time (MST)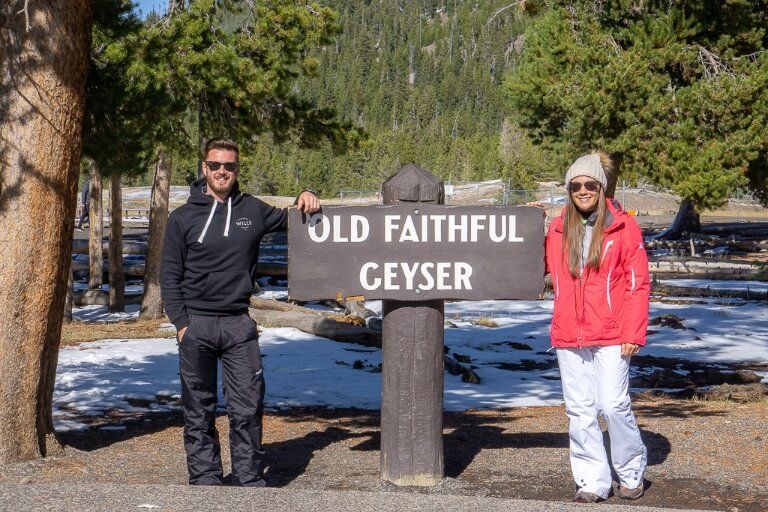 Wyoming Travel Highlights
A trip to Wyoming boasts some of the last remaining remnants of the historic Wild West. You can go back in time to museums, watch rodeos, discover unique attractions and explore outdoor recreation areas.
National Parks In Wyoming:
Grand Teton National Park
Yellowstone National Park
Want more National Park content? Visit our US National Park Guides.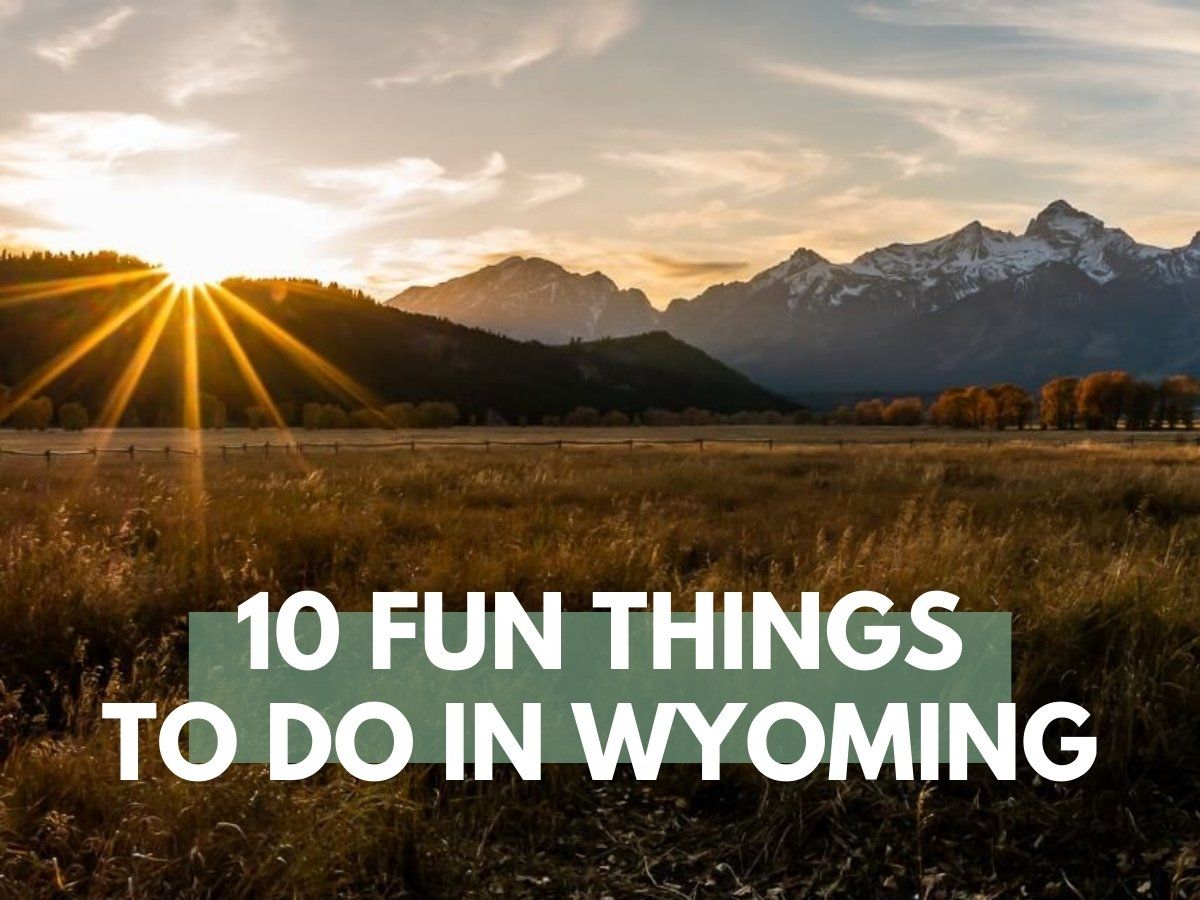 Popular Places To Travel In Wyoming:
Cody
Jackson
Hot Springs State Park
Devils Tower National Monument
Bighorn Canyon National Recreation Area
Grand Teton and Yellowstone (covered below)
Want to see the highlights of Wyoming? Here are the most popular places to visit and best things to do in Wyoming.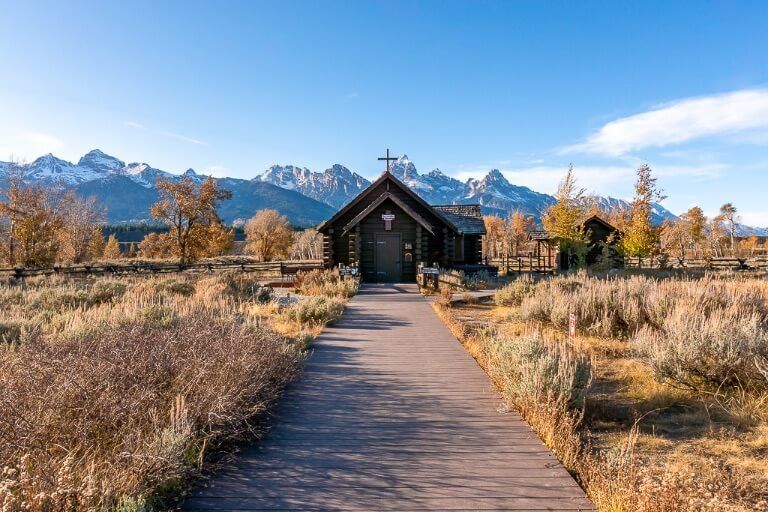 Grand Teton National Park
The Grand Tetons are a spectacular slice of Swiss Alps beauty in Wyoming state. In this National Park, you will find picturesque snow capped mountains bursting out of gorgeous valleys surrounded by pristine glacial lakes.
When hiking in Wyoming, we always use Gaia GPS. You can use our special link to receive 20% off a Gaia GPS subscription.
Or want a different app? Be sure to check out the best apps for hiking trails to help you conquer those bucket list hikes in Wyoming.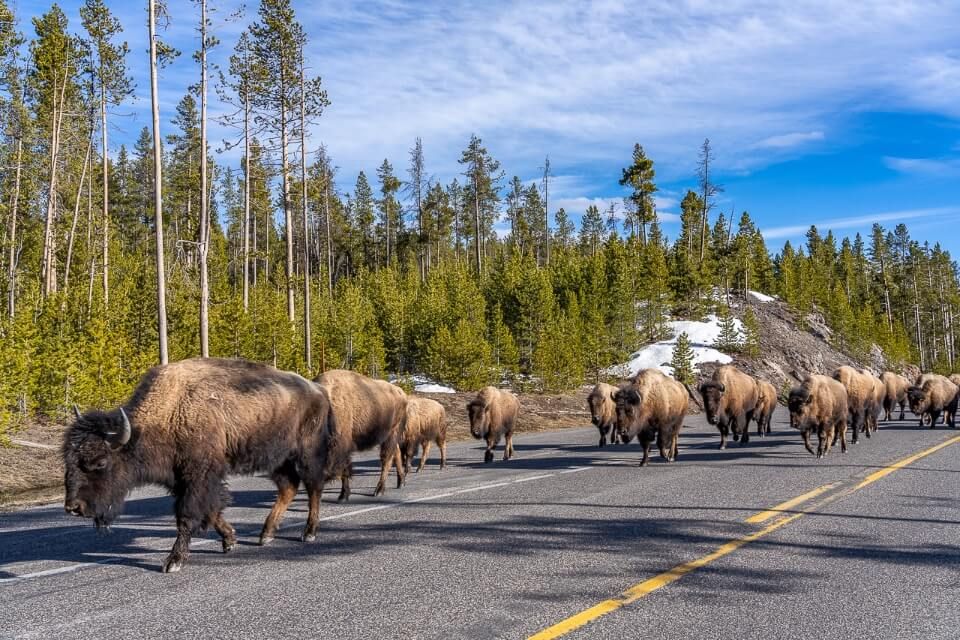 Yellowstone National Park
Yellowstone National Park sits on the super-volcano known as the Yellowstone Caldera. This pressurized heat escapes in the form of thermal geysers, creating a spectacle worthy of millions of tourists each year.
Best things to do in Yellowstone – The ultimate guide to the best things in Yellowstone featuring steaming geysers, boiling hot springs, bubbling mud pots, stunning meadows and spectacular canyons.
If you have already been to Yellowstone once, we recommend visiting in a different season because your experience will be completely different.
Yellowstone in October – Fall is a stunning time to visit Yellowstone and this is exactly what you need to know.
Need a travel itinerary? Shop our Travel Guidebooks.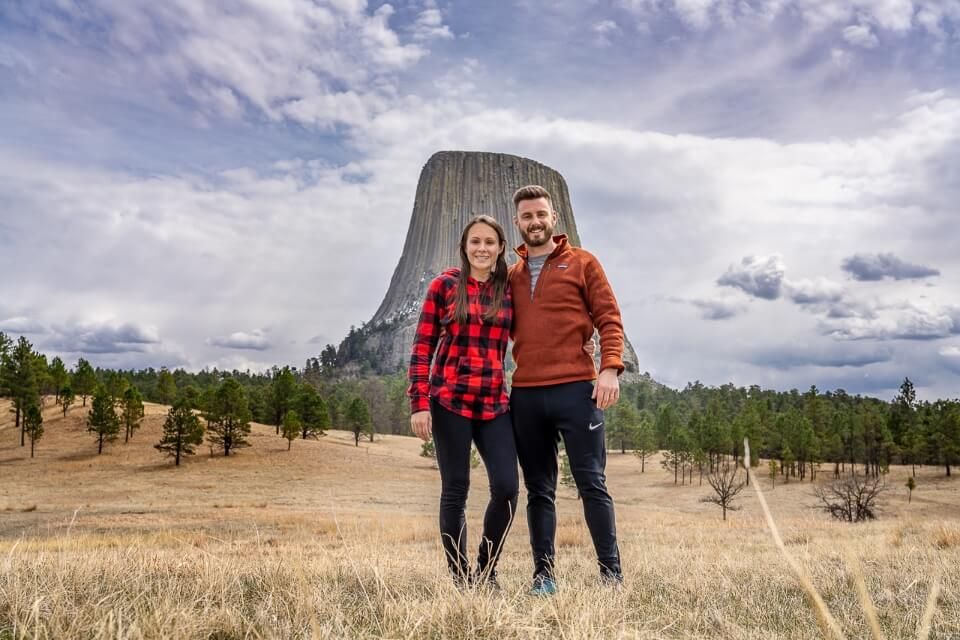 Devils Tower National Monument
If you are visiting Yellowstone or Grand Teton, you should consider adding Devils Tower to your Wyoming itinerary.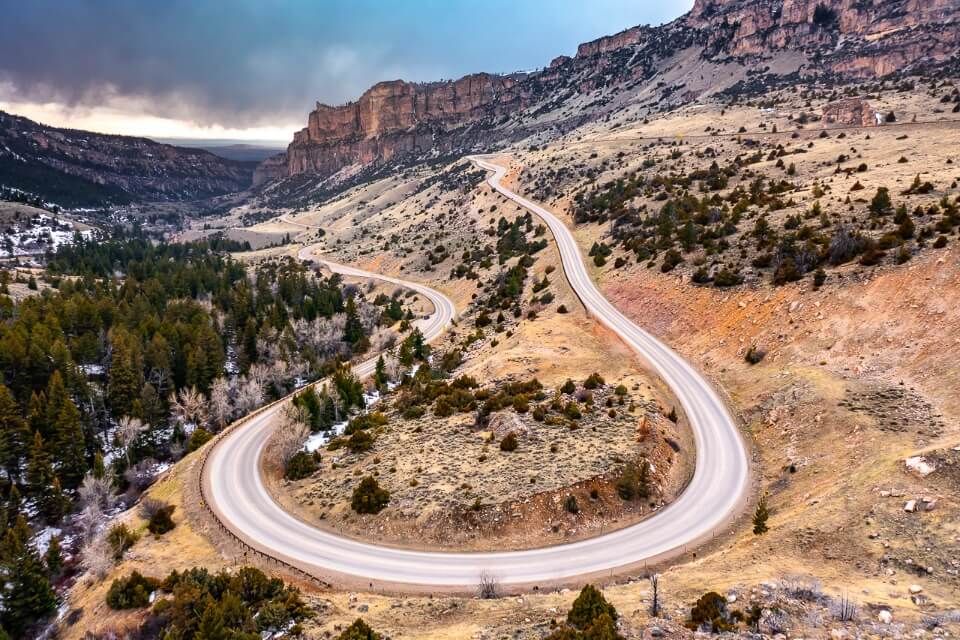 Wyoming Road Trip Travel Guides
There are many beautiful scenic drives in the US and Yellowstone is definitely one of those iconic locations you should add to your bucket list. Be sure to check out amazing road trip options below.
Want more US road trip inspiration? Don't miss the best scenic drives in America.
*Please note this page may contain affiliate links. If you click on one, we may earn a small commission at no extra cost to you. Thank you for supporting the free content we provide! Read more in our disclosure policy.*
More Wyoming Travel Guides