Welcome to Nevada, the Silver State. This is where you will find all of our Nevada Travel Guides!
The State of Nevada is located in the Western region of the United States, bordered by Oregon, Idaho, California, Arizona and Utah.
Nevada is the 7th largest state by size but the 9th least densely populated state with about three-quarters of people living in the Las Vegas-Paradise Metropolitan area.
Capital City: Carson City
Population: About 3.2 million
Time Zone: Pacific Standard Time (PST)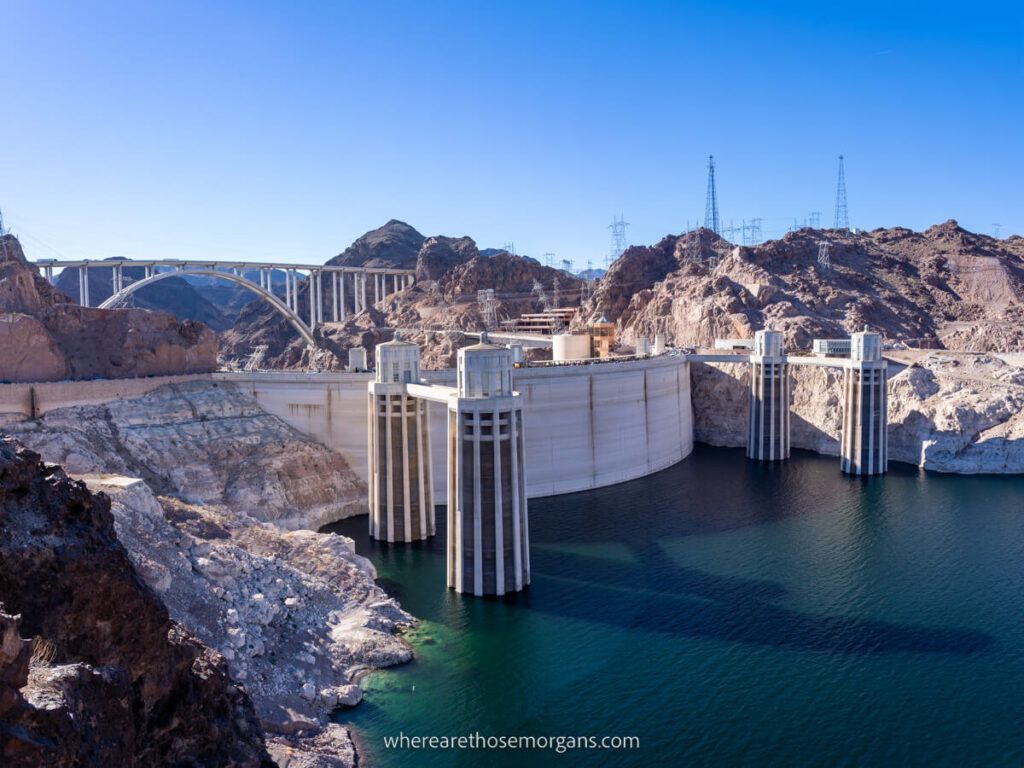 Nevada Travel Highlights
The Silver State is rich with history and culture. This state is known for its beautiful desert landscapes including a variety of natural wonders as well as prominent gold and silver mines.
National Parks In Nevada:
Great Basin National Park
Death Valley (but most of the park is in California)
Want more National Parks? Visit our National Parks page.
Popular Places To Travel In Nevada:
Reno
Las Vegas
Hoover Dam
Lake Tahoe
Valley of Fire State Park
Lake Mead National Recreation Area
Red Rock Canyon National Conservation Area
Las Vegas, Nevada Travel
The city of Las Vegas is world famous for its gambling, shopping, entertainment, fine dining and of course, energetic nightlife.
But even if you are not a gambler, Vegas still offers plenty of things to do as well as decent weather for most of the year.
This 24 hours city is often included with road trips through nearby places such as California and Lake Tahoe.
Shows In Las Vegas – Check out 30 of the very best shows in Las Vegas broken down by comedy, magic, adult and family friendly options.
Las Vegas In November – Planning to hit Vegas later in the year? Here are 10 important things you need to know when visiting in November.
Las Vegas Secret Food Tour – Looking for something different? This Secret Food Tour is a great way to try many Las Vegas celebrity chef dishes in just one day.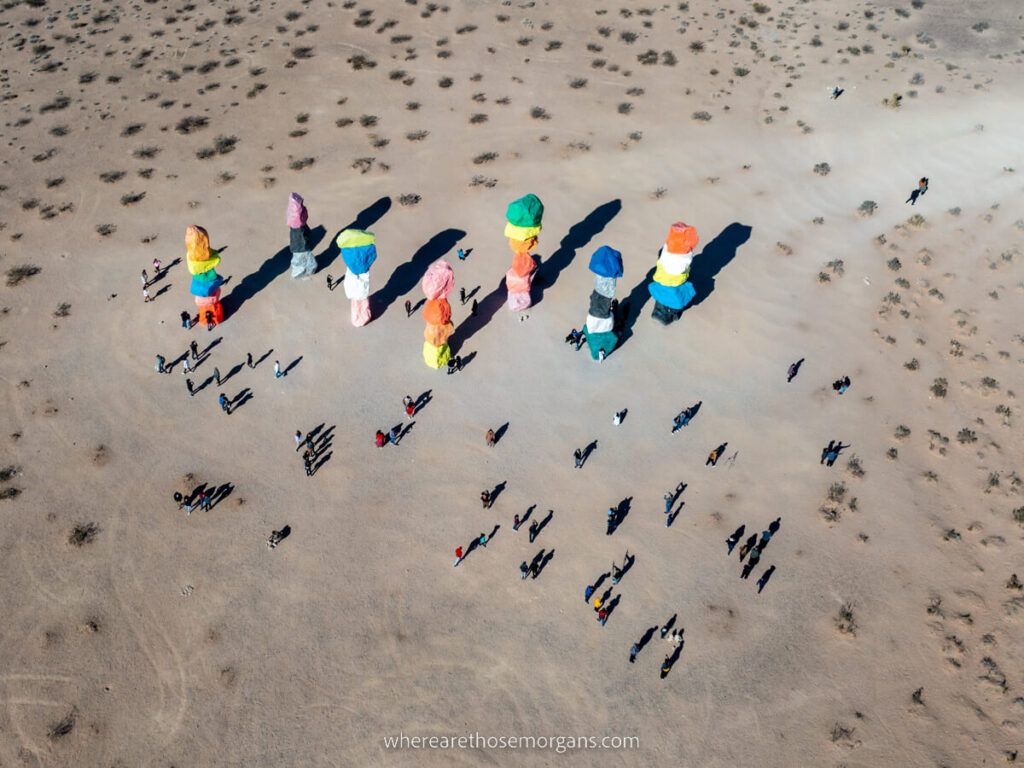 Las Vegas Day Trips
If you are planning to visit Las Vegas, we recommend you consider at least one day trip from Sin City. Depending on your preference, you can easily DIY your own day trip or let someone else do the work and book a tour.
Las Vegas Day Trips – The 10 most popular day trip options from Las Vegas with all the details you need for trip.
Hoover Dam – A visit to the American Southwest is incomplete without a visit to the Hoover Dam. This complete guide will tell you everything you need to know when driving from Las Vegas.
Seven Magic Mountains – Instagram helped to make this colorful art instillation in the desert extremely popular so don't miss your chance to snap a photo.
Red Rock Canyon – The 10 best hikes at Red Rock Canyon which is less than 30 minutes from the Las Vegas strip.
Need a new hiking app? Check out the best hiking apps and get 20% off a Gaia GPS subscription with our special link.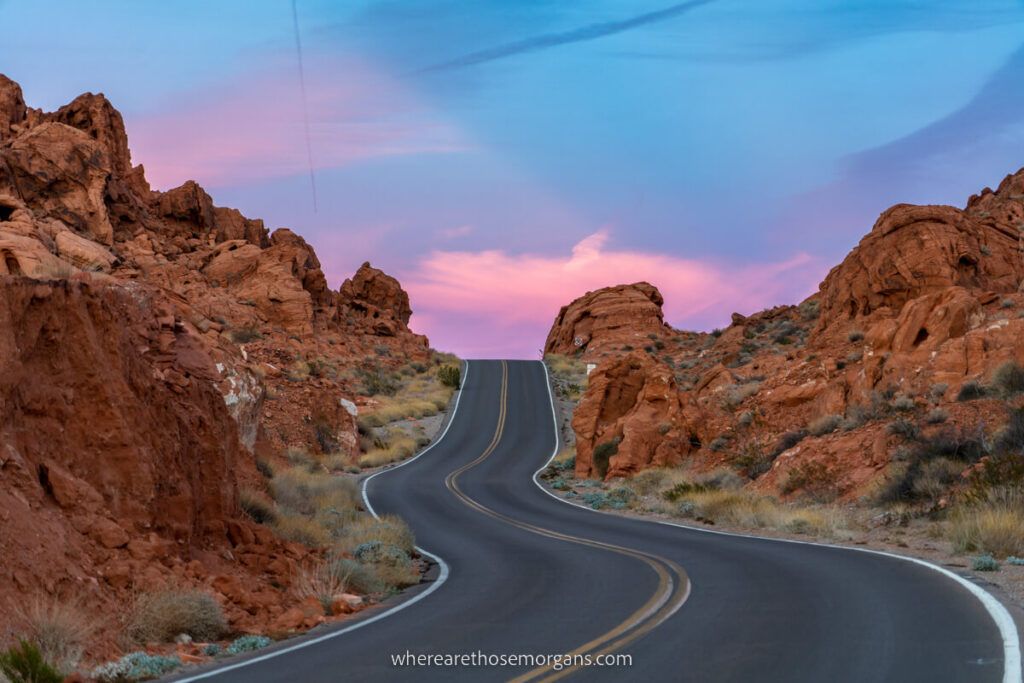 Valley Of Fire State Park
While Valley of Fire State Park is a popular day trip choice from Las Vegas, we thought this gorgeous area deserved its own section on this Nevada guide.
Things To Do In Valley of Fire – Complete guide to the very best things to do in Valley of Fire State Park including what you need to know when visiting from Las Vegas.
How To Hike Fire Wave – Exactly what to expect when hiking the stunning Fire Wave Trail in Valley of Fire State Park during sunrise.
Want more hiking guides? Head to our hiking page or check out the best hiking trails in the US.
More Nevada Travel Guides