If you are looking for a hiking 101 guide which covers all the basics for beginners including useful tips and tricks, you have come to the right place.
Hiking can be enjoyed by people of all ages and fitness levels. But no matter where you are on your hiking journey, the sole purpose of this guide is to help you prepare for the trails.
In our beginners guide to hiking, we will share tips on:
How to get started hiking
Important hiking essentials
Best hiking gear for beginners
Etiquette for the trails
Addressing your hiking fears
How to physically prepare for your first hike
Now, let's hit the trails running!
What Is Hiking?
Oxford Learner's Dictionary defines hiking as the activity of going for long walks in the country for pleasure. Wheres as the definition of walking is to move along on foot.
Just from these two definitions, we can instantly see that hiking differs from walking by both length and location.
A hike tends to be longer and harder compared to a walk because hikes typically involve the countryside with mountains and difficult terrain.
Our Experience With Hiking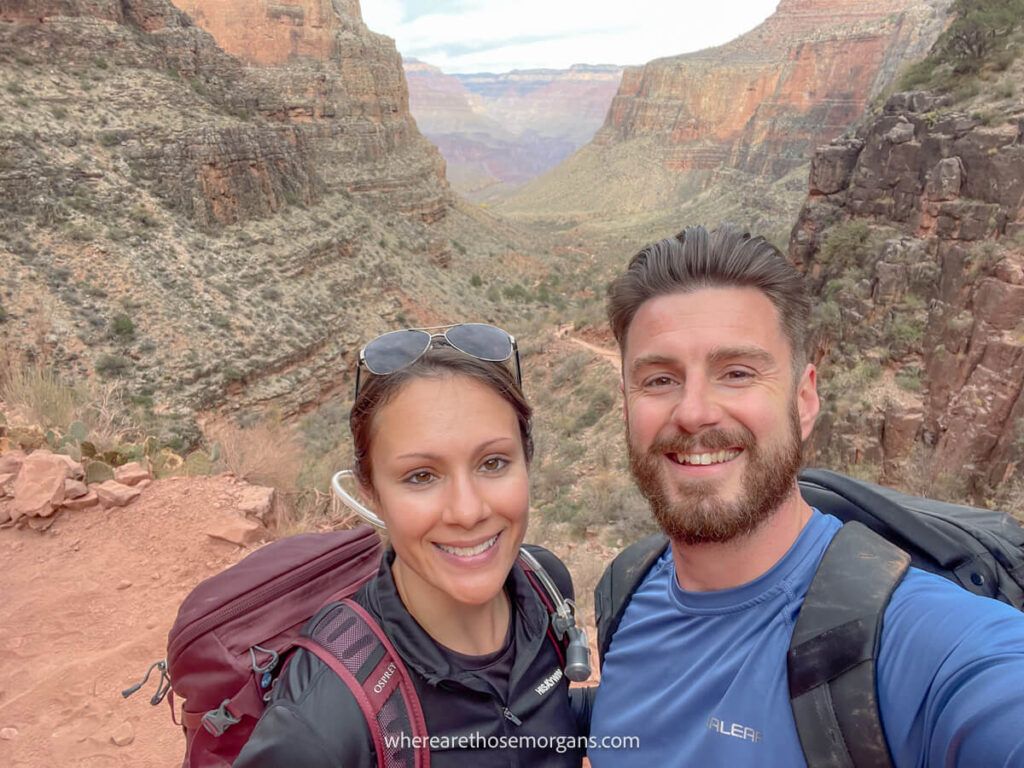 As a popular hiking blog, we love to share our first hand experience from hiking trails all around the US and the world.
We have completed some pretty epic trails including:
W-Trek in Chile
Inca Trail to Machu Picchu
Tour du Mont Blanc
Rim to River in the Grand Canyon
But when we first started hiking, we had to learn a few beginner hiking tips to keep safe on the trails. In this hiking guide, we share important essentials we have learned along the way.
Why Do People Love Hiking?
People hike for different reasons, but the beauty of hiking is that the positives often outweigh the negatives.
Here are a few reasons people love to hike:
Experience nature – Many people hit the trails to immerse themselves in the wilderness by hiking through a forest or wandering through the desert.
Anxiety and stress relief – Getting out in the fresh air is one of the best ways to clear your mind and take away the stress of everyday life.
Physical Exercise – Not only is hiking great for mental health, but it works wonders for your physical health by strengthening bones and toning muscles.
Amazing scenery – One of the best parts about hiking is the breathtaking views you will experience and trust us, this last reason is why you will fall in love with hiking just like we did!
Four Types Of Hiking
Before you can hit the trails as a beginner hiker, you should familiarize yourself with the four types of hiking:
1. Day Hiking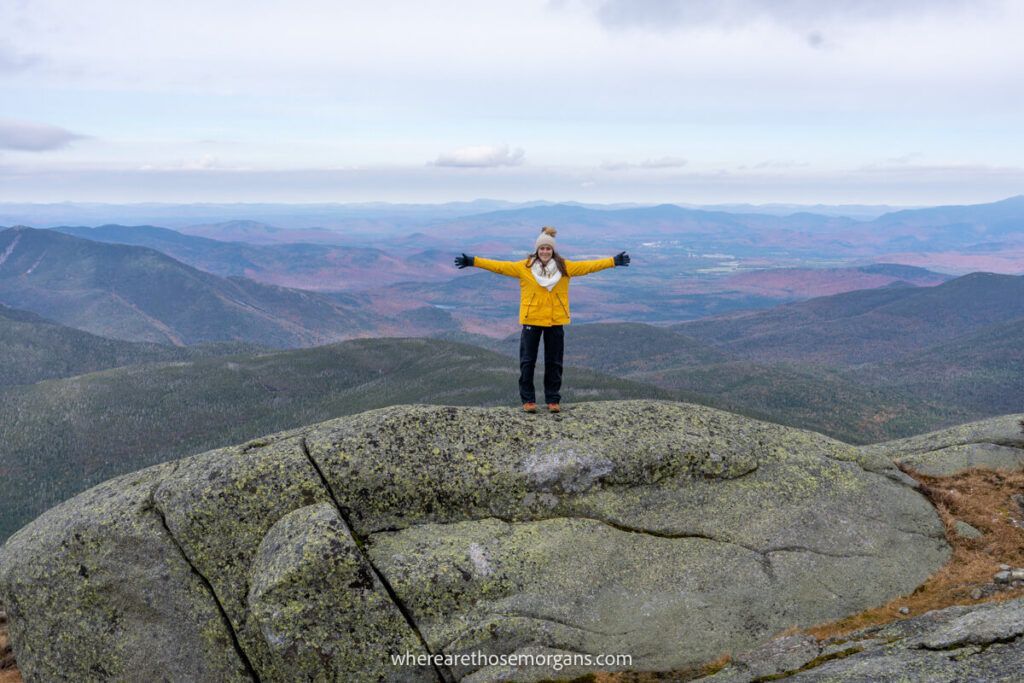 This is the most common type of hiking because it includes trails you can hike in one day. Day hiking can be a loop or an out and back trail.
The duration of a day hike can vary from half an hour to multiple hours and the only thing you need to worry about bringing are the 10 hiking essentials which we will discuss later in this guide.
For the purpose of this beginners hiking guide, we are going to solely focus on day hikes.
Examples of day hikes include:
2. Backpacking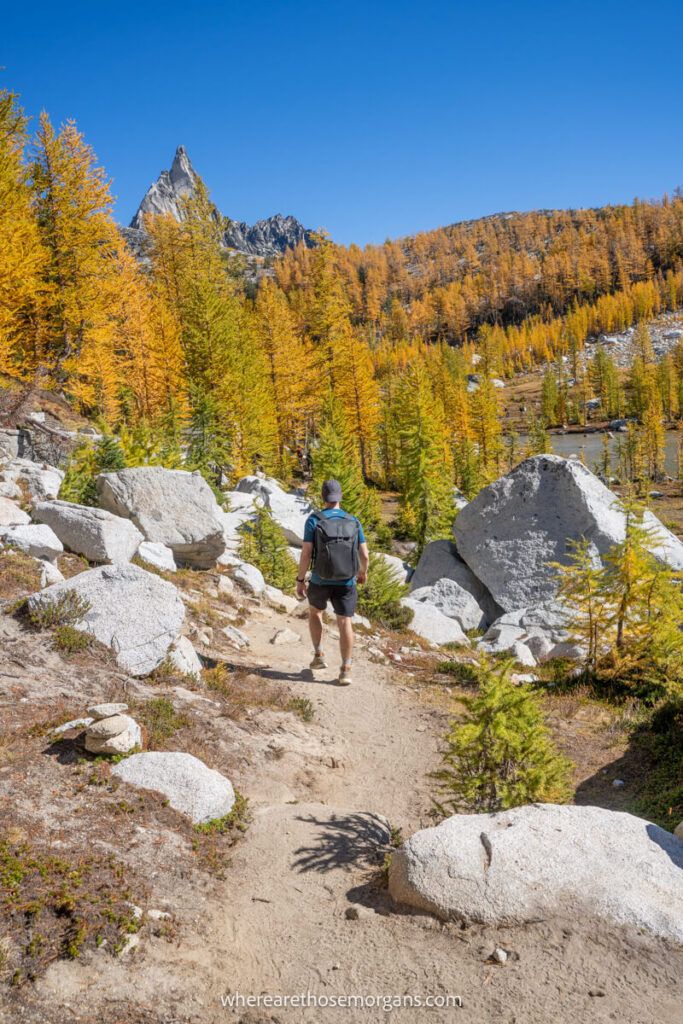 Backpacking (or trekking) includes at least one night of camping and many people refer to this as an overnight hike. These hikes can vary in distance from a few miles in one day to several miles over many days.
The main difference between backpacking and day hiking is you will have to bring camping gear such as a tent, stove, sleeping bag, extra clothes, etc.
This type of hiking requires additional survival skills such as building a campfire, pitching a tent, purifying water and cooking your meals outdoors.
Examples of backpacking hikes include:
Inca Trail to Machu Picchu
The W Trek in Torres del Paine, Chile
Hiking Tip: Some of the shorter trails above can be hiked as day hikes if you can't secure a permit for a campsite. While these are not beginner level trails, they are a great goal to work up too.
3. Thru-Hiking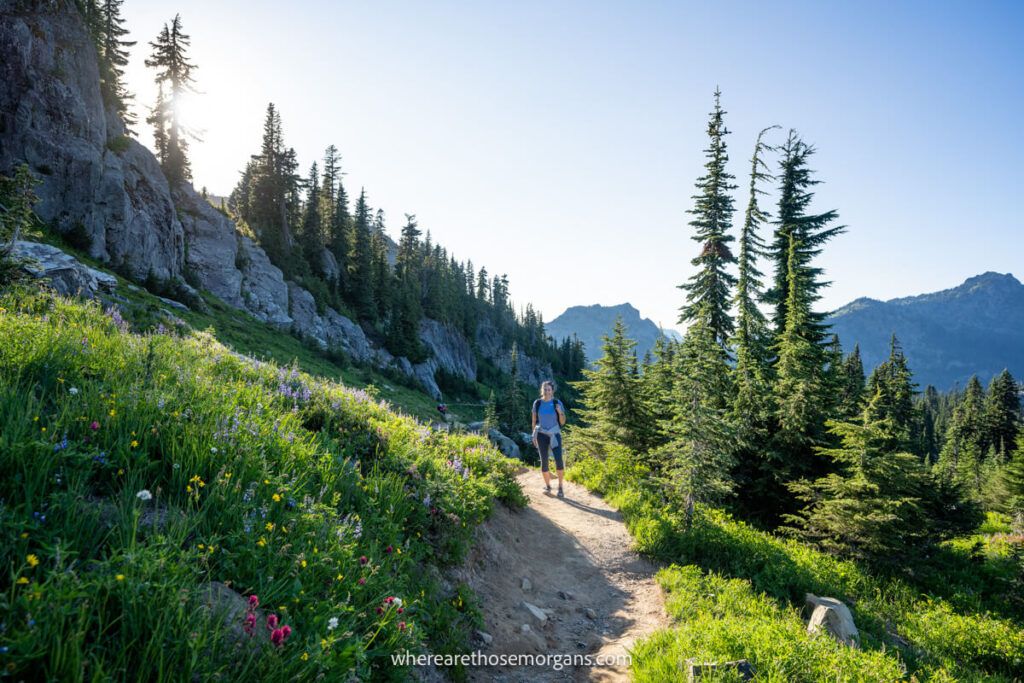 Thru-hiking involves undefined long distances such as hundreds or thousands of miles. This type of hiking is for experienced hikers.
As you can imagine, Thru-hiking requires a significant time commitment. These types of trails take weeks or months to complete with a large amount of specialized gear.
Examples of long distance thru-hikes are:
Appalachian Trail
Pacific Crest Trail
Camino de Santiago
Via Francigena
4. Section Hiking
The next type of hiking is exactly what is sounds like. Section hiking involves only hiking a certain section of a long distance thru-hiking trail.
Section hiking is great for those who can only hike for a shorter period such as a few days or a week. Long distance hikes include massive time commitments, but hiking in sections is much more manageable.
This type of hiking is a great option if you don't want to carry a large amount of gear or can't get a permit for a particular hike. Many hikers also complete a long thru-hike over the course of a few years.
Are you planning to camp as a hiking beginner? We have teamed up with The Dyrt to offer our readers an exclusive 30 day free trial with The Dyrt PRO.

This is our favorite camping app because it helps you find the best campgrounds. You can use Dyrt Alerts to receive notifications when sold out campgrounds have recent cancellations.
How To Start Hiking For Beginners
If you have gotten this far in our beginner hiking guide, you must be serious about learning the hiking basics! Hiking positively changed our life and we hope it has the same effect on you!
Choose The Right Route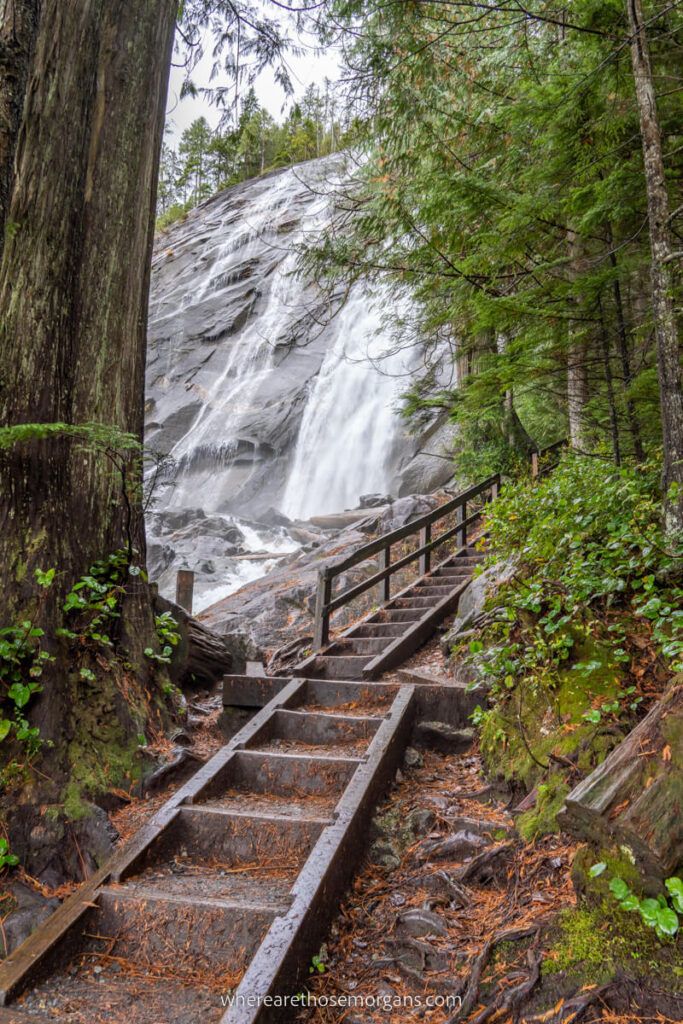 The first step in planning for a hike as a beginner is choosing the right route. There are a few important factors to consider when picking a trail such as:
Time
Difficulty
Distance
Elevation Gain
Logitics
Weather
For beginner hikers, we recommend starting with shorter hiking trails about 5 miles or less with no elevation gain. This way you can give yourself a good test to see if hiking is for you.
You should start small and then build from this point because hiking is meant to be enjoyable. But it's important not to over estimate your ability until you know you are capable of.
The last thing you want to do as a new hiker is get caught somewhere on a trail you can't finish.
Understanding Difficulty And Elevation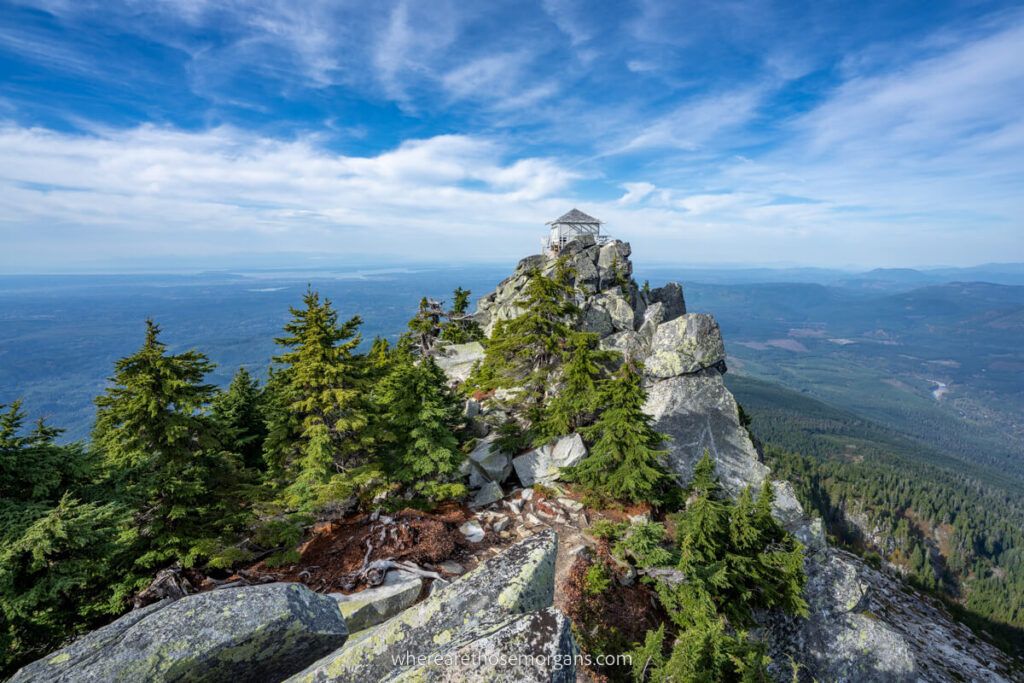 Elevation gain and loss is one of the most important things to consider for beginner hiking trails. This corresponds to the amount you will climb or descend during your hike.
Most hikes are rated by 5 varying difficulty levels:
Easy
Moderate
Moderately Strenuous
Strenuous
Very Strenuous
Easy hikes are best for people who like walking. These trails are mostly level with very little incline and only a few miles distance.
Moderate hikes are good for beginner hikers who want a little more of a challenge. This trail will involve a moderate incline with a few steeper sections.
Moderately strenuous hikes will be challenging for unconditioned hikers because these trails include a a steep and steady incline with a longer distance.
Strenuous hikes will be a great challenge for most hikers. These trails are long and steep with a lot of elevation gain as well as distance.
Very strenuous hikes should only be attempted by well-conditioned and experienced hikers. These trails are not only long and steep, but will include stream crossings, rock scrambling and difficult terrain.
Hiking is a physical activity that can be appreciated by everyone because hikes vary in difficulty. Beginner hikers can try more difficult hikes once they feel more comfortable on the trails.
We will cover training for your first hike later in this hiking for beginners guide.
Love the outdoors? Check out these quotes about hiking to stay motivated on the trails.
Find A Hiking Partner Or Hike Solo
Sometimes it can be difficult to find a partner or group to hike with. But the easiest place to start is your natural friend group. If you can't find a hiking buddy, there are plenty of other places you can look.
Facebook – Search for various groups in your specific area by 'x hiking'
Skills Class – Attend an REI Experience to find outdoor friends
Use Meetup – Great site for finding like-minded people
Regional outdoor associations – Appalachian Mountain Club or Washington Trails Association
Be friendly on the trail – We've meet hiking friends just by saying hello
Consider The Time Of Year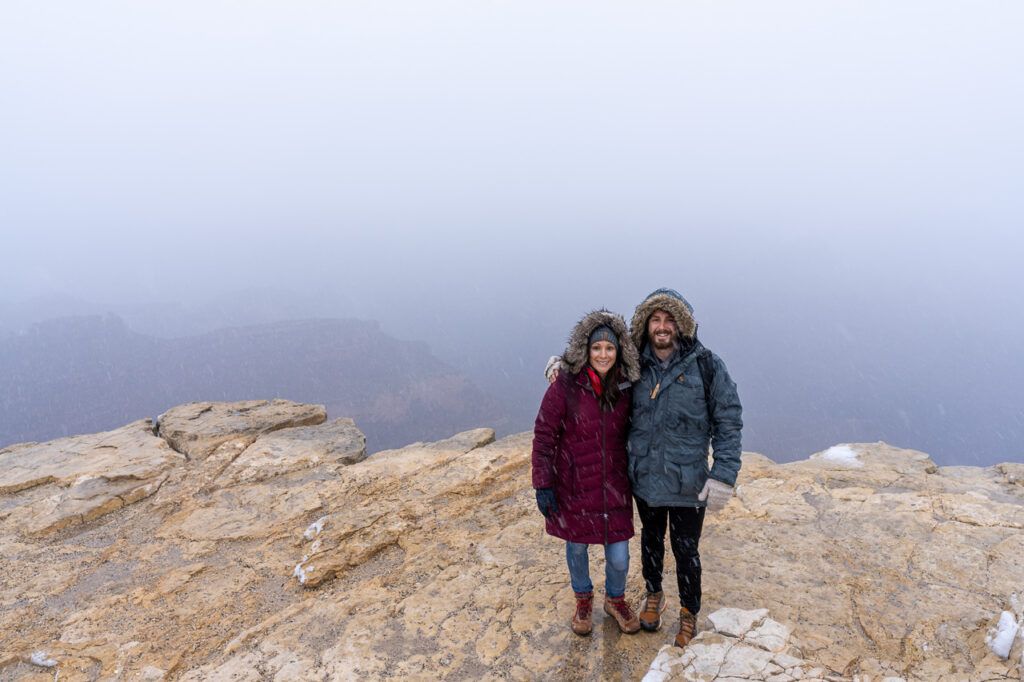 Depending on where you chose to hike, weather and trail conditions will factor into when you can hike. Be sure to check the weather forecast and plan accordingly.
Most beginner hikers prefer to hit the trails on sunny days compared to hiking in the rain or snow which can be enjoyable, but you don't want that experience for your first hike.
Another thing to keep in mind is weather can change very quickly, especially in the mountains so you may have to be prepared for all types of weather.
Beginner Hiking Essentials
Having the right kind of gear is important to stay safe, but it doesn't have to be complicated. All it takes is a few essentials to get started on the trails.
Buy An REI Membership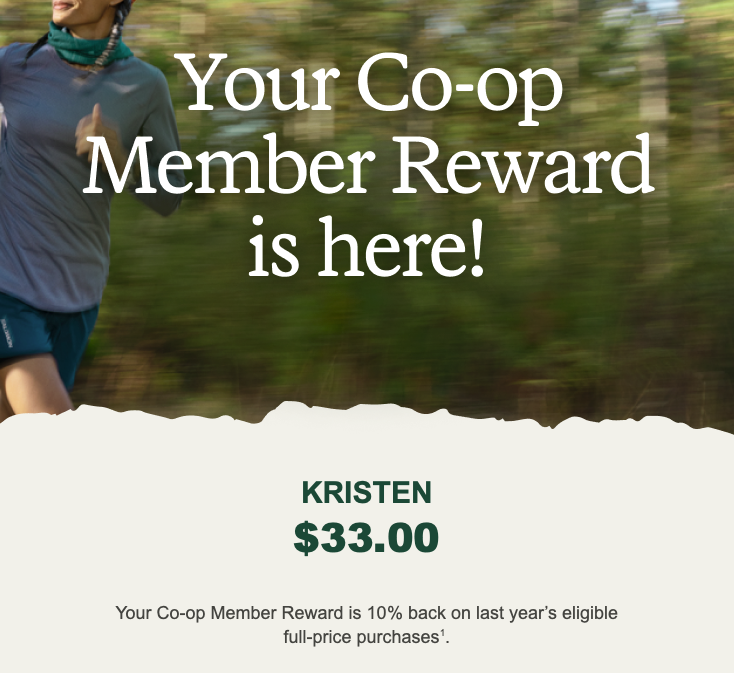 Before we get into the specifics of beginner hiking gear, we understand hiking gear can be expensive.
In all honesty, when we started seriously hiking a few years ago, we used inexpensive gear. Unfortunately like most things, you get what you pay for and this lower quality gear didn't last very long.
If you want to start hiking, you should consider purchasing higher quality gear.
The best way to do this is to purchase an REI membership because not only will you save 10% on every purchase, but you will have access to major annual sales and discounts on used gear through the REI outlet.
We have purchased a new piece of expensive hiking gear every year to slowly build up our hiking gear arsenal. Remember, Rome wasn't built in a day!
The 10 Hiking Essentials
It can be really overwhelming when you start hiking to figure out what you actually need to bring hiking. The internet is also filled with massive hiking lists, but in our opinion, most of these go overboard.
Beginner hikers should always start with the 10 hiking essentials:
Navigation
Emergency Shelter
Headlamp
Firestarter
First-Aid
Knife
Sun Protection
Extra Water
Extra Food
Extra Clothes
The Ten Essentials were originally created to help people successfully prepare for emergency conditions in the outdoors.
On a route hiking trip, you may use only a few items, but in an emergency, these ten essentials can save your life.
Layering Is Key To Comfortable Hiking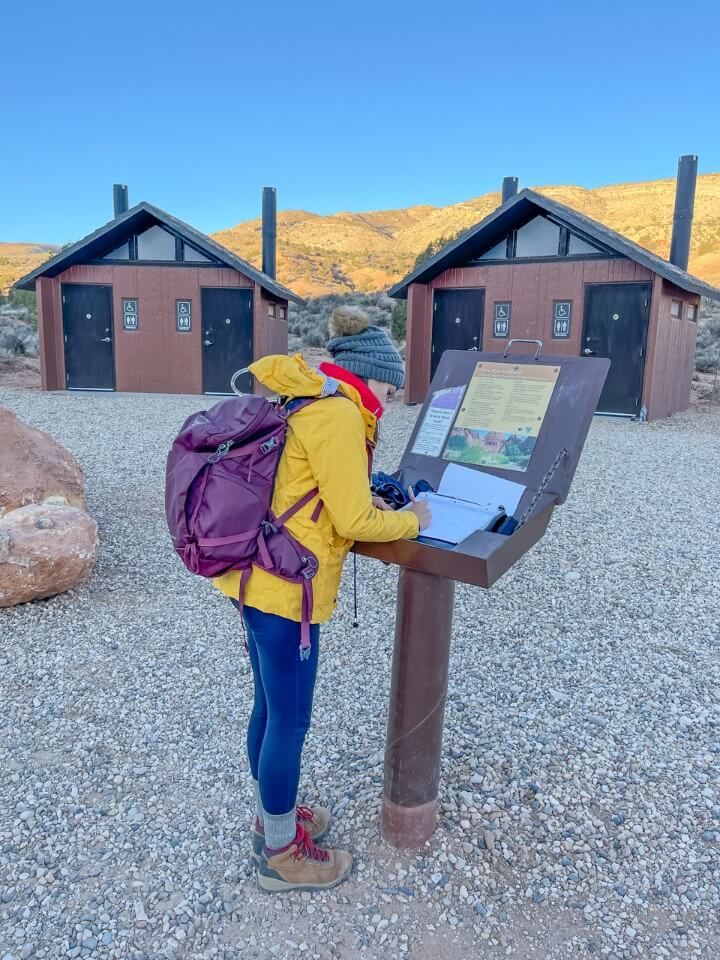 In addition to the ten hiking essentials, you should seriously consider your hiking layers. Knowing how to dress appropriately for the trails is one of the basic hiking skills you should aim to master quickly.
Beginning hikers should look for clothing made out of quick-drying and moisture wicking fabrics such as merino wool, nylon and polyester. But the one fabric hikers should avoid at all costs is cotton.
Cotton is a bad choice for hiking because it easily soaks up sweat which will leave you feeling wet and cold on the trails, especially the higher you climb in altitude.
Depending on where you choose to hike, you may need to bring:
While you may be comfortable walking the trail in your base layers, it can get cold when you stop for a break or when you reach the summit so you will always need to carry a heavier layer.
How To Stay Properly Hydrated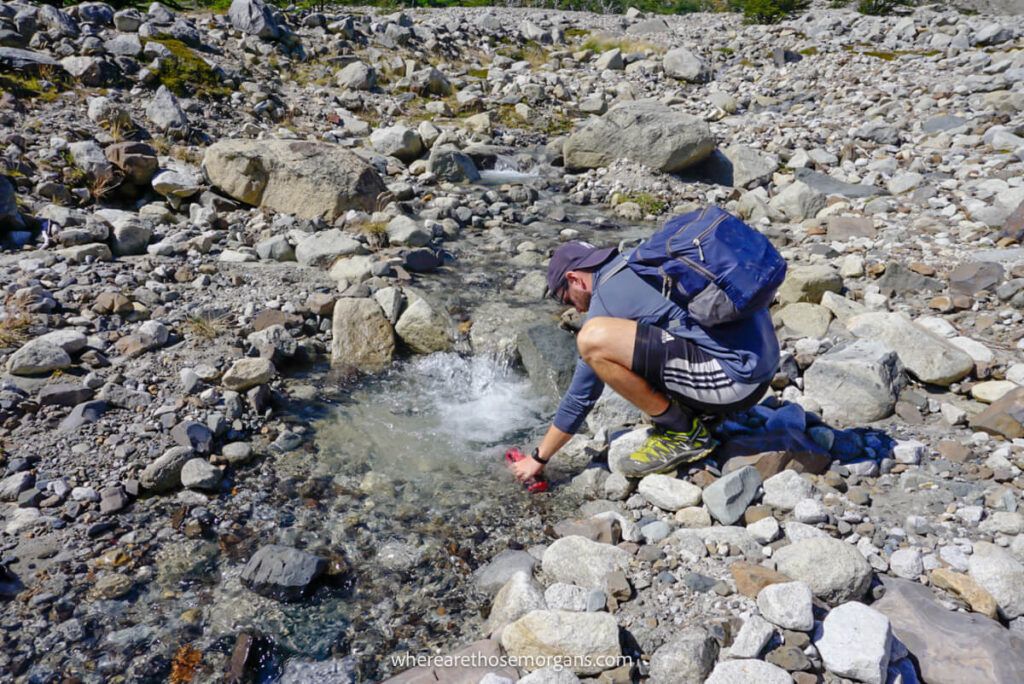 Another important consideration for your first hiking trip is hydration.
The adult human body is about 55-60% water and when you hike, water is depleted from your body. This is why it's important to stay hydrated on the trails.
How much you need to drink will depend on many factors such as duration of hike, intensity level, your age, body type and time of year.
A good rule of thumb is to drink about half a liter of water for every hour of hiking. Throughout your hike, drink water even when you don't feel thirsty.
Additionally, you should try to properly hydrate even before hitting the trails as well as limit your caffeine intake because caffeine is a diuretic and increases fluid loss.
Travel Tip: If you are hiking in Death Valley National Park during the warmer months, you will have to double the amount of water you bring.
Hiking Gear For Beginners
This next section will cover specific hiking needs for beginners. The good new is you don't need a lot of fancy specialized equipment for a day hike.
Supportive Hiking Backpack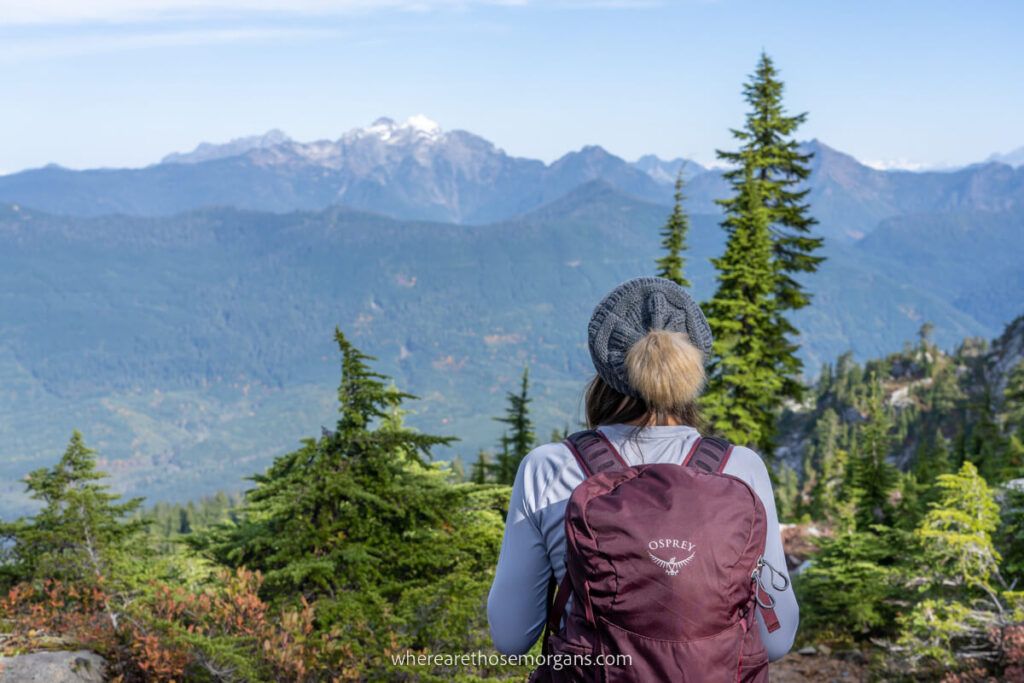 Beginner hikers should start with a small daypack rather than a full fledged hiking backpack. If you are just starting out, you can easily use an older backpack you find laying around the house.
We used an old Jansport and Herschel bag we had before purchasing a hiking backpack. But if you decide you like hiking, you should eventually buy a supportive hiking backpack.
If you are looking to buy a hiking daypack, here are a few beginner options:
This is what hikers should look for in a hiking backpack:
Made from strong quality materials
Hip belt to help transfer weight off your shoulders
Dedicated pocket for a hydration reservoir
Quick access to outer pockets
Best Hiking Shoes For Beginners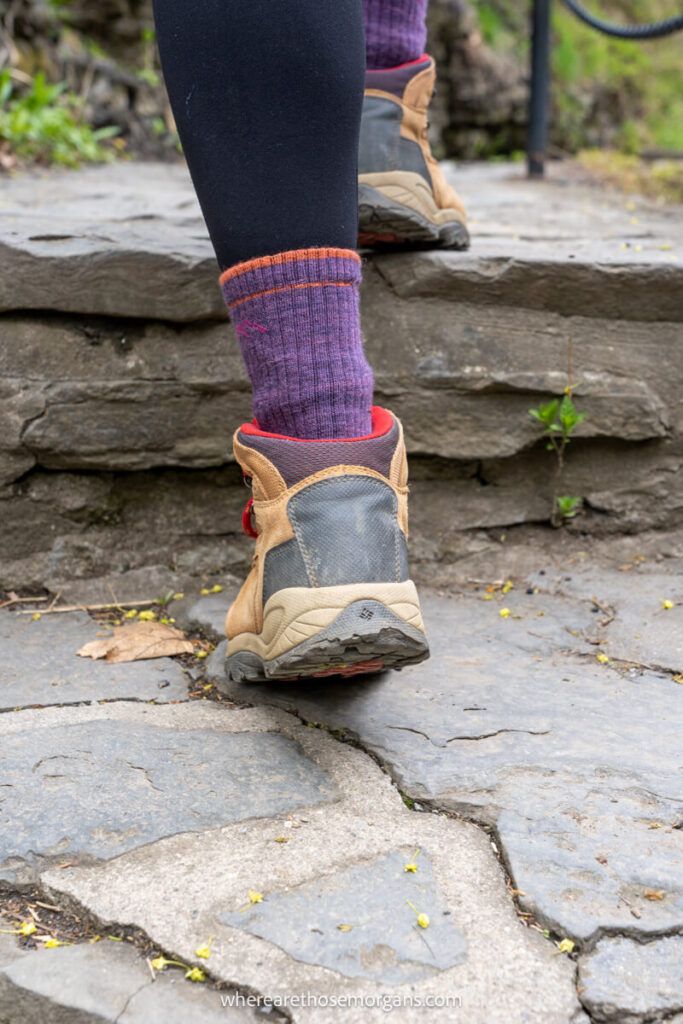 In addition to your route, footwear is one of the most important considerations you can make as a beginner hiker because this will make or break your experience.
Finding the right hiking boots is similar to a matchmaking process because it depends on your preferred style of hiking.
There are numerous hiking boots available on the market, but the best hiking boots for beginners include either a hiking shoe or a day hiking boot.
Hiking shoes are lower cut models with flexible midsoles. This type of hiking shoes is lightweight and can also be good for trail-runners.
Day hiking boots are mid to high cut models with a more rigid feel. This type of shoe are great for day hikes or short backpacking trips because they flex easily and don't require much break in time.
Here are the best hiking shoes and day hiking boots for beginners:
---
Hiking Tip: As a general rule on thumb, your footwear should be snug on your feet and you should still be able to wiggle your toes.
Hiking Trail Etiquette For Beginners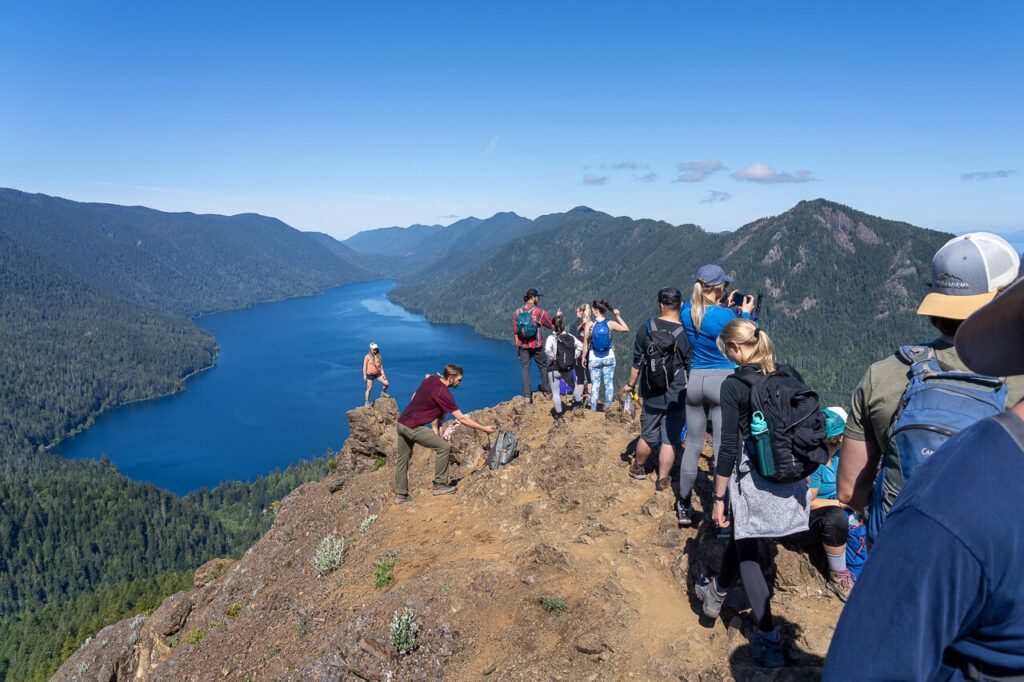 The next tip for beginner hikers involves trail etiquette because there are a few written and unwritten rules of the outdoors.
It's important to go back to the very basics when it comes to proper hiking etiquette by having respect for both the wilderness and other hikers.
Start with the golden rule and always treats other hikers the way you would like to be treated.
Here are the main points of proper hiking etiquette:
Say hello to other hikers. This helps create a friendly atmosphere on the trails and you may even make a new friend.
Be respectful of others when hiking with your dog. Always hike on dog friendly trails and use a leash when required. Remember not everyone likes dogs so use caution when other hikers approach.
Avoid blasting music or taking loud phone calls. People head into nature to escape the noise so try to use an ear bud or minimize your cell phone noise when others are around.
Beginner hikers should also know their right of way on the trails:
Hikers walking uphill have the right away. Be sure to make room for hikers coming up if you are descending the trail.
Bicyclists yield to hikers and horses. Always come to a full stop and step to the side if biking on hiking trails.
Hikers yield to horses and other stock. If possible, slowly step to the downside of the trail and if you approach from behind, calmly announce your presence.
Leave No Trace Principles
The seven principles of leave no trace go hand in hand with proper trail etiquette. Hiking 101 for beginners always involve the seven principles of leave no trace:
Plan ahead and prepare
Travel and camp on durable surfaces
Dispose of waste properly
Leave what you find
Minimize campfire impacts
Respect wildlife
Be considerate of other visitors
It's every hikers responsibility to leave no trace no matter their experience level. These simple rules help to minimize the impact we have on the environment.
Wildlife Encounters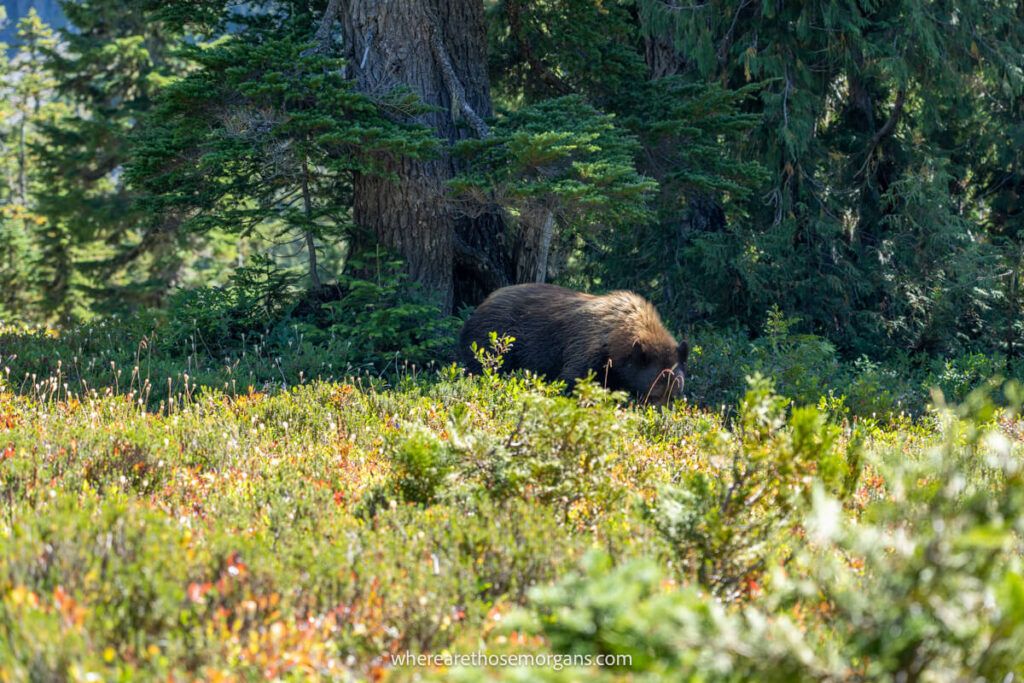 As a beginner hiker, there is a chance you will come into contact with wildlife at some point along the trail. The good news is wildlife is often more afraid of you than you are of them.
But there are a few precautions you can take to minimize wild life encounters while hiking.
You should always understand your surroundings before heading out for your hike. For example, if you are hiking in the popular US National Parks, many of these locations have potential bear activity.
If you see a bear while hiking, you should always keep your distance and remain calm. You can use a bear bell and carry bear spray as long as you know how to properly use it.
It's also very important to never disturb wildlife. The best way to observe wildlife is from afar and give them a wide birth. Animals feel threatened when you encroach on their territory.
Properly securing your food while hiking in a bear canister will also help to keep food scraps away from animals so they don't develop bad habits with people.
Love the US National Parks? Don't miss our popular guide to the best National Parks in the US.
Addressing Your Fears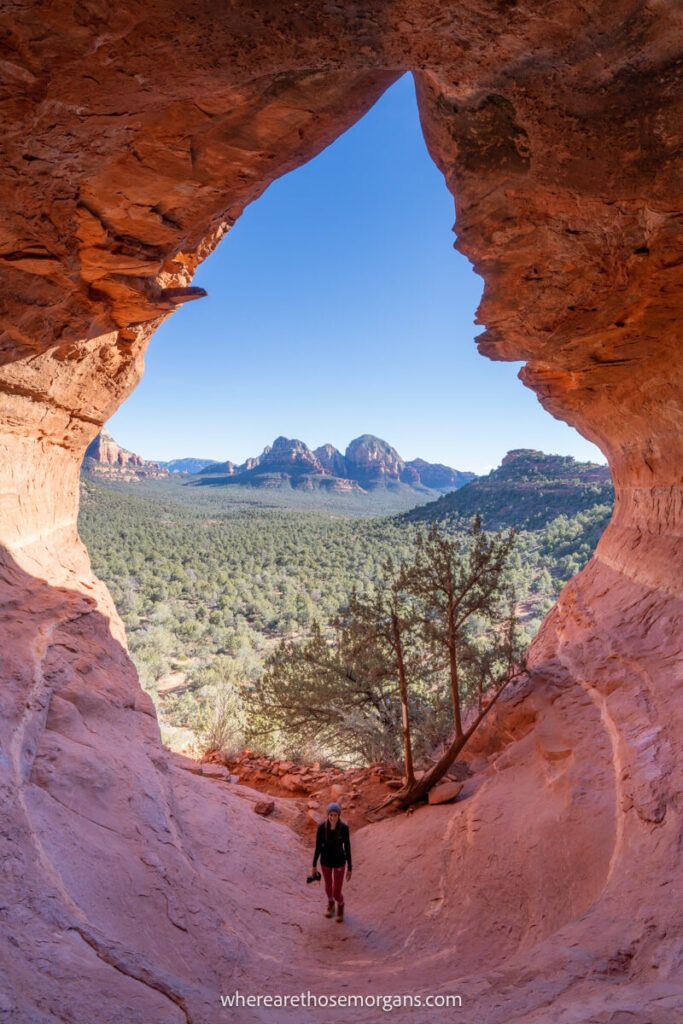 It's completely normal to have some concerns or fears about safety when hiking. This could range from getting lost, to having a run in with an animal or even your physical ability to finish the hike.
But the moral of the story if you are much safer than you think. Hiking is sometimes a mental game, especially if you push yourself to tackle a longer more difficult hike.
As long as you wear the correct gear, carry the right essentials and map our your hiking route, you have already given yourself the best possible chance of a successful hike.
Tell Someone Where You Are Hiking
However, accidents can happen to both novice and experienced hikers even if you follow all of these precautions. So you should always tell someone where you plan to hike and what time you will be back.
Leave a map with someone you trust which shows the trails you plan to hike. If something happens and you don't check in, this way they will know exactly where to send help.
You can also have discuss a contingency plan in case you do not return within that timeframe. But if you happen to change your plans at any point, do not forget to check in with this person.
One thing we often experience on hiking trails is lack of service. There are numerous hiking apps you can use to share you location with your loved one back home or you can use a Garmin inReach Mini.
Keep Track Of Your Progress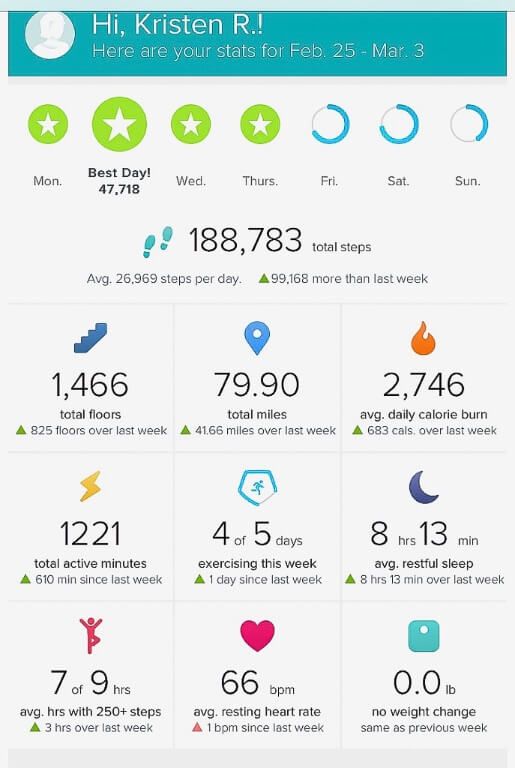 One of the best hiking essentials for beginners includes tracking progress on the trails. This can be done a number of ways including hiking apps or fitness watches.
Personally, we love to to use both platforms to compare the statistics probably because we are scientists by trade.
We recommend you use a popular hiking app such as Gaia GPS or AllTrails. Both of these popular hiking apps are similar, but to track your progress you will need to purchase the premium version.
There are numerous hiking apps on the market so before you make a purchase, read our popular guide featuring the best hiking apps to make sure you find the perfect fit for your needs.
If you don't want to use an app, use a fitness watch. One of the most popular fitness watches on the market today is created by Garmin. Mark has been using his for years and we are sure you will love it too.
Physically Preparing For Your First Hike
This guide to hiking for beginners wouldn't be compete with showing you how to physically prepare for your first hike.
The two most common types of hiking injuries are ankle rolling and ankle sprains. So if it's been a while since you hit the trails or you are new to the hiking game, you should start with a few simple exercises.
Here are a few basic hiking fitness tips:
Run or walk in sand. This will help to build the muscles around your ankles and knees.
Use crunches to build your core. This will help you keep balance on uneven surfaces throughout the trails.
Get your heart rate up. Use aerobic exercises such as walking, biking or swimming to help strengthen you heart and build your lung capacity.
Start with jump squats. These will help develop power in your lower leg muscles.
The best advice we can give any beginner hiker is to be patient and give yourself time to prepare. There is no limit to what you can achieve as a hiker because anyone can enjoy hiking in the outdoors.
Hiking Tip: Wear the same shoes for training that you will be wearing during your hike. This will help your feet get used to the shoes so you avoid getting blisters on your hike.
Enjoy Your Hiking Journey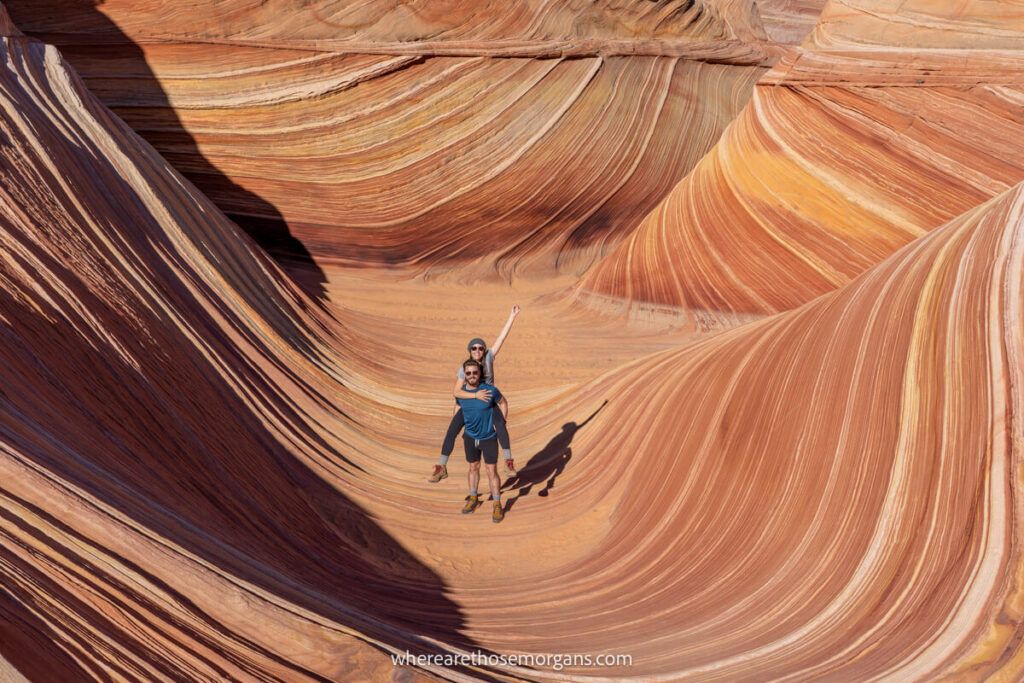 The last tip we can give you in this beginner hiking guide is to enjoy the journey because it's not about the miles, it's the journey that counts.
Every time we summit a new mountain or complete a difficult trail, we find it's not always the views that matter. It's the laughs and the memories we create along the way.
Sometimes a misfortune can turn into a funny story so always try to stay positive on the trails.
Just remember, its not the distance or time that counts because as long as you keep putting one foot in front of another, you are killing it as a hiker!
Beginner Hiking Guide FAQ's
Let's finish by taking a quick look at the most asked questions about hiking for beginners.
Can anyone start hiking?
Yes, anyone can start hiking because all it takes is a little planning and preparation. The best part about hiking is this activity can be enjoyed at age or fitness level.
How many miles should you hike as a beginner?
Beginner hikers should start with a trail about 5 miles or less in length and you should also look for a trail with minimal elevation gain. This will be a good test to see if you enjoy hiking.
What is the best tip for a beginner hiker?
The best tip for a beginner hiker is to research their route and wear the right type of moisture wicking clothing.
How should beginner hikers prepare for their first hike?
Beginner hikers should prepare for their first hike by bringing the ten essentials, but then enjoy the journey once they hit the trails.
Our Popular Hiking Prep Guides
More US Hiking Guides
Want more hiking content? Head to our Hiking Guides for more tips and explore the world's best hikes.
---
We hope this how to start hiking guide helps with planning your next outdoor adventure!
Please let us know if you have any questions about how to get into hiking or planning a hiking trip in the comments below.
Happy Hiking,
Mark and Kristen
Enjoy This Beginners Guide To Hiking? Pin These Tips For Your Hike!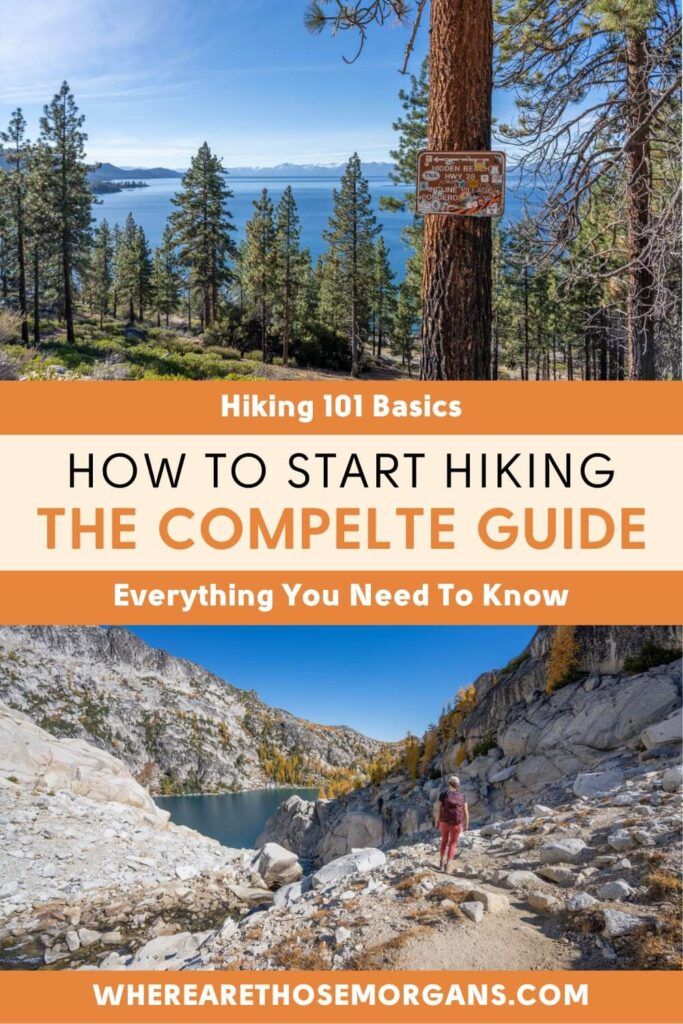 Note: This article contains affiliate links. When you make a purchase using one of these affiliate links, we may earn a small commission at no extra cost to you.
All Rights Reserved © Where Are Those Morgans, LLC. Republishing this article and/or any of its contents (text, photography, maps, graphics, etc.) in whole or in part is strictly prohibited.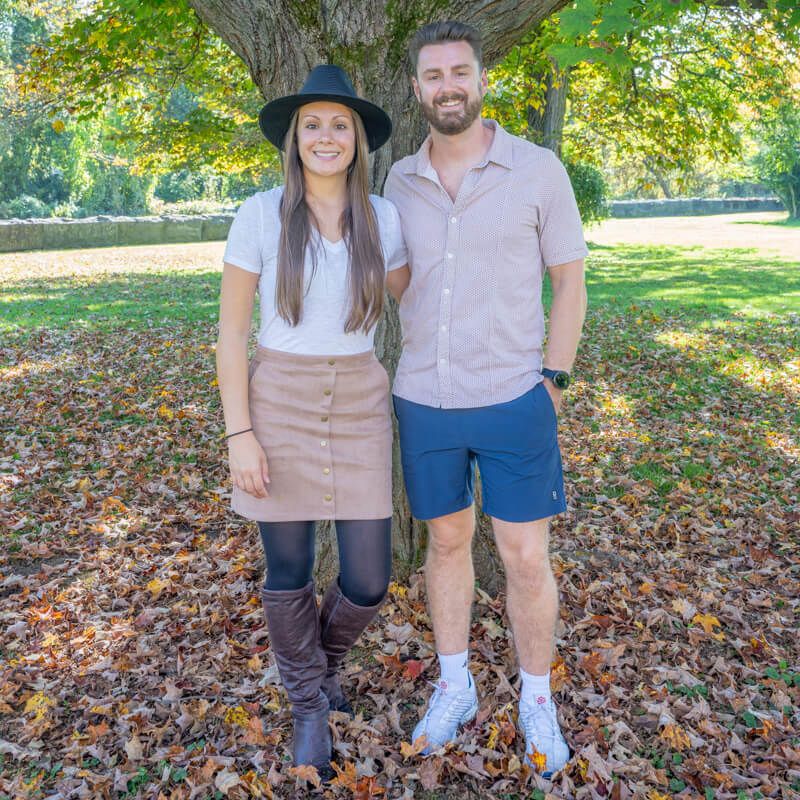 Mark and Kristen Morgan are travel, hiking and photography experts. Over the last 6 years traveling full time, they have explored more than 40 countries and 30 US states.
Their work has been featured in USA Today, Gestalten, Get Your Guide, CityPASS and Condé Nast Traveler along with various other publications.