This ultimate how to plan a trip guide will transform your destination daydreams into travel reality within just 15 easy-to-follow steps.
Adventure is calling! But where should you go? How do you get there? And what do you need to organize before you leave home?
This one-stop travel planning resource covers all you need to know about preparing for any trip.
But how can you trust us to cover all of the important travel planning aspects?
The goal is to walk you through 15 simple and stress free steps, from ideas to bookings and from packing to walking out the door. We'll take you on a journey from idea to reality.
Personally, when we plan a trip, we know that breaking the process up into sections works best. We feel less overwhelmed when we plan in manageable pieces.
Follow the steps in this guide and you'll see just how easy planning a trip can be. Let's travel plan!
The Travel Planning Rollercoaster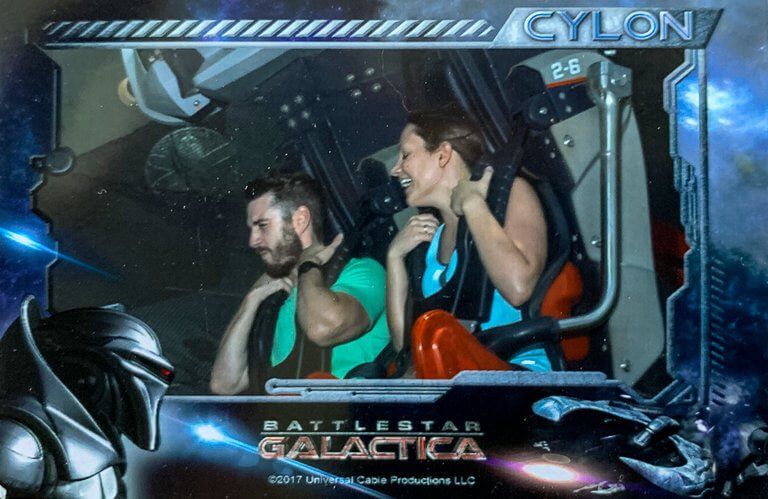 Planning any vacation is like being on a rollercoaster called the Emotion Overload. In the beginning the rollercoaster climbs slowly, building your excitement before plummeting into overwhelmed anxiety.
The second climb is determination and hard work, followed by a loop de loop as information spins around your brain in circles.
And just when it seems the ride will never end, the carriage comes to an abrupt halt: your plans are finally ready.
Break Up Planning A Trip Into 3 Sections
We are all different. Genetics, personality traits, habits and attitudes make us all unique. But although we are all unique, common patterns emerge among travelers.
Most long term travelers tend to book the first week or month in detail. Once comfortable with the whole idea of backpacker life, they tend to plan just a few days in advance each time they move.
Because who knows what might come up? Those taking shorter trips, such as a 2 week vacation, typically plan almost all specific details in advance.
Because who wants to lose valuable time planning what to do that day with just 2 weeks away from work
No matter how you prefer to travel or how long you intend to travel, the planning process can always be broken down into 3 manageable sections. You will make life easier and less like your brain might explode.
Plan, Book And Pack

These 3 travel planning sections encompass the same repetitive processes we all follow, every time we travel. When we repeat them enough times, they become autonomous.
You plan your travel goals, you book the essentials, you pack your bags and you go.
But even when taken back to basics, each travel planning section can be time consuming, frustrating and overwhelming. We know from first hand experience when planning multiple long term travel routes.
The key is to break down each travel planning section into smaller, easier to accomplish steps. That way you will eliminate stress and feel the positive reinforcement each time you complete a step.
Follow the easily achievable steps listed below within each travel planning section. Begin to plan your trip in advance, take each step one at a time and we guarantee you will avoid feeling overwhelmed.
All you need to do then is watch your dream trip create itself before your eyes.
Need help with packing? You might like to use our ultimate travel packing resource.

Section 1: Establish Your Travel Goals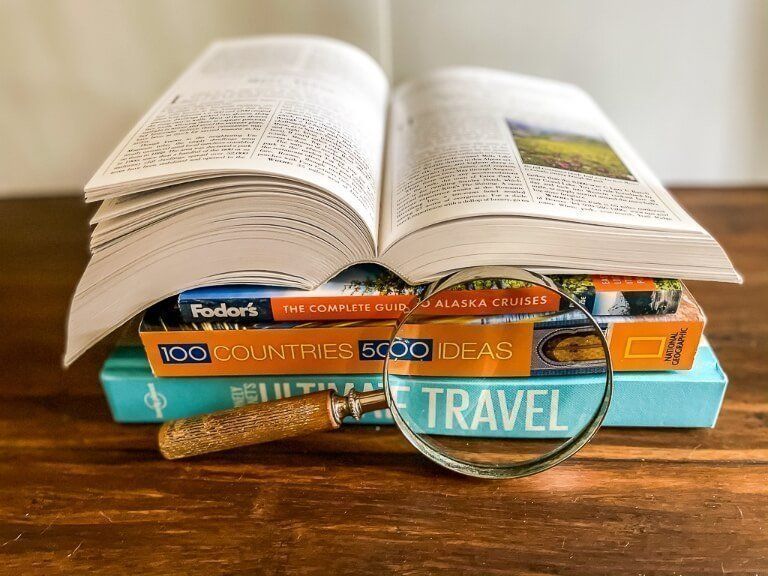 Let's start at the beginning, the daydream stage.
You know it's time for a vacation or a long term trip but right now you're just floating ideas around.
Ask yourself these important travel planning questions (H and 5 W's):
How much time will you spend traveling?
When do you want to leave?
Who will you travel with?
What shape are your finances in?
Where in the world do you want to go?
Why is it so difficult to save up for your trip?
This is one of our favorite parts of planning a trip because everything sounds wonderful! But before you can book or pack for your potential trip, you need to figure out the basics.
Research Is Key To Planning Effectively
The fundamentals of how to plan a trip begin and end with research.
Every aspect of your plans will require research, from booking flights to buying travel insurance and from packing your bags to visa requirements.
But research starts all the way back at the beginning, before e-tickets arrive in your iPhone wallet and you're debating between packing your tan vs black shoes.
Research begins with deciding on the most basic of travel planning principles. But don't confuse basic with a lack of importance. The goals you set at this stage will consequently shape your entire trip.
You will spend a lot of time on google, the same as we do before every trip. If you embrace the research you will do just fine.
By reading this post you are already well into establishing your travel goals and researching travel planning techniques.
That gives you a hand up over other travelers.
You will be more prepared and ultimately have a better trip. The first section of travel planning is designed for you to turn daydreams into actionable reality.
By the end of this section, you will know everything you need to know about the trip you're going to take. Then, you can start booking!
Consider Your Travel Limitations
We don't want to rain on your parade but it is critical at this point to manage your expectations and be aware of your travel limitations.
Every one of us is guilty of getting carried away in life, but when it comes to travel planning, be very careful not to take on more than you can chew. Or afford.
Our advice at this stage is to be honest and realistic about what you think is achievable.
Can you realistically finance a trip to country X and city Y with your budget?
Is it safe to go to hiking in National Park Z in Winter?
Do you really want to travel solo or would you prefer company?
Can you quit your job sooner and still afford your year around the world?
Are you able to squeeze and extra few holiday days out of your job?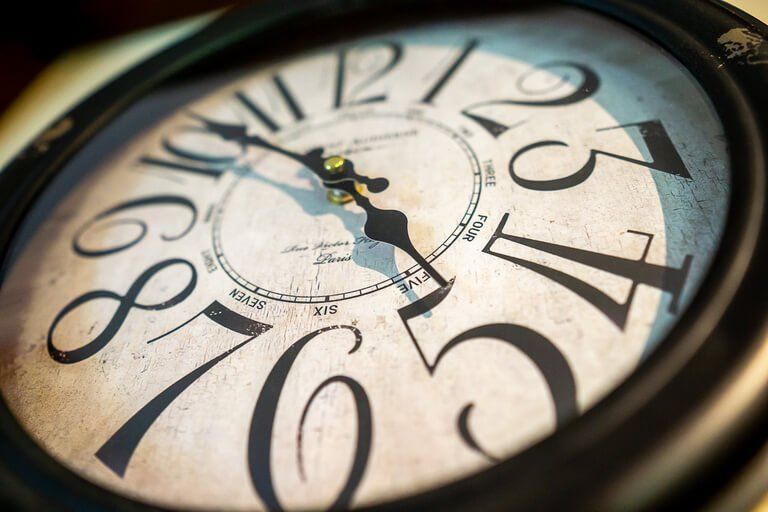 1. How Much Time Do You Spend Traveling?
The thrill of choosing where you want to go on vacation or long term travel is by far the most exciting part of planning a trip. There's no question about that.
However, before you conjure up your dream Vietnam itinerary or US road trip route, the first piece of the planning puzzle is determining how much time you have on your side.
Time is one aspect of life no amount of money can control.
On a short beach or hiking vacation from work, will you travel for 7 days, 10 days or 14 days?
Are you able to take a 3 month sabbatical to backpack South East Asia?
Or maybe you've been thinking about quitting your job to travel without an end date in mind?
Are your dates flexible or do you have to stick to specific timeframes?
Do you work remotely or at a physical location?
Are the kids back in school on Monday morning?
Carefully consider the time you have available and remember there are implications to consider with the amount of time you allocate for your trip.
Example: You will need more money to finance a 4 month trip when compared to 2 months. It sounds obvious, but the point is to ensure you get the balance right between time and travel funds.
Once you establish the amount of time and any specific dates you have to play with, move onto the next planning steps.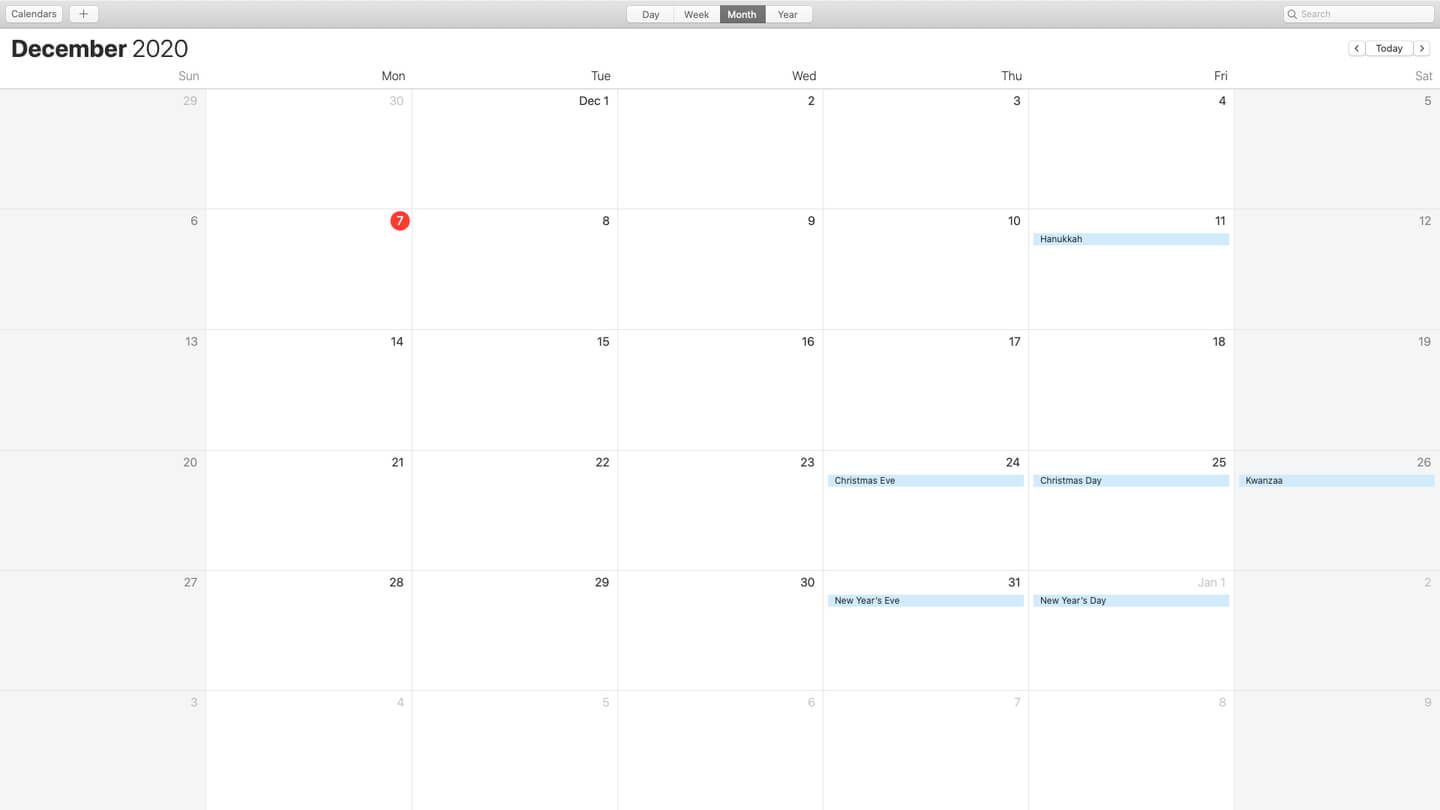 2. When Do You Plan To Leave On Your Trip?
The date you are aiming to leave on your trip is vitally important to your personal travel planning process.
Are you planning a trip way in advance? Or are you last minute planning? The subsequent steps will change focus depending on the answer to those questions.
For those planning a last minute spontaneous trip, you will need to double down and get to work.
Conversely, if you are planning a summer vacation that's 6 months out, you can relax and take each of the plan a trip step slowly.
It is important to remember that people work more efficiently in different ways.
For us, Kristen works more efficiently when planning early and taking things at a gentle pace, whereas Mark works best under pressure with the clock ticking.
Timing Is Crucial
Consider the timing of your proposed trip.
You will have to account for high, shoulder or low season as well as weather conditions for the time of year you visit and finances will be impacted by how well you plan your leaving date.
Example: Your trip is shaping up to be a 3 week European adventure in Summer. You better believe it is going to cost you! Would you be better off planning to leave in Spring or Fall to suit your budget more appropriately?
If you plan to quit your job in 6 months and travel the world for a year, now is the time to get stuck into planning. A year is a long time and the world is a big place.
Leaving a trip like this until the last minute means you could risk missing out on once in a lifetime opportunities.
Working out the most effective time leave on your adventure gives you the framework to set achievable planning and financial goals.
Remind yourself of the 7 P's of planning: Piss Poor Planning Promotes Piss Poor Performance.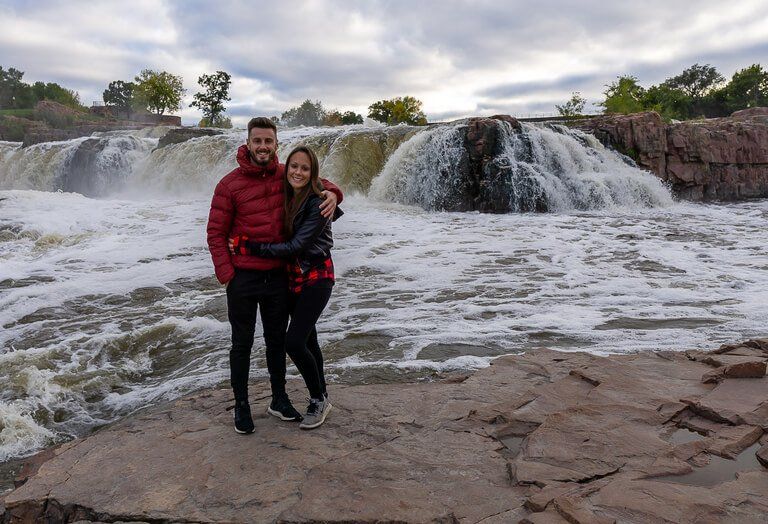 3. Who Do You Plan To Travel With?
Chances are high you already know exactly who you will travel with before you begin to plan a trip. Maybe you're going on a family holiday or a romantic couples weekend getaway?
In which case, your travel partners are nailed on. The same applies for us. We always travel as a couple which makes Step 3 obsolete when we plan a trip.
However, many travelers planning trips are undecided between exploring solo or with a friend.
Our world adventures have enabled us to meet hundreds of others traveling. Solo travelers and those traveling as couples or larger groups.
There are pros and cons to all types of travel, just like most things in life.
The important thing to understand for first time travelers who feel anxious about traveling solo is that you will meet people along the way. Even as a couple, you will meet dozens of other couples on longer trips, particularly in Asia and South America.
So, don't be afraid to plan your dream trip if you don't have anyone to travel with initially, you will make a ton of friends on the road.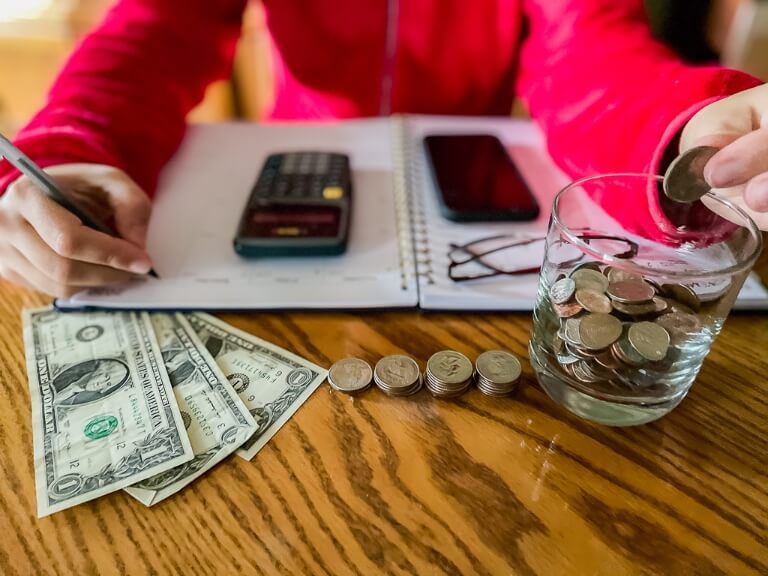 4. What Shape Are Your Finances In?
Working out a rough travel budget is arguably the most important aspect of planning any trip. That remains true if you are leaving tomorrow or in a year.
Take a cautious approach rather than an overly optimistic approach. You will spend more money than you think, trust us on that one.
It's better to have money left over than run out of cash a long way from home. We've seen it happen.
How much money do you currently have saved up for your trip?
How much money can you save between now and the date you plan to leave?
Do you need to get a second job or a second income to bulk your budget out?
Do you have any cash in reserve in case of emergency?
Before you start dreaming of your 2 week luxury beach vacation to the Maldives or 3 months backpacking through Australia and New Zealand, you need to be realistic about your budget.
Travel Smarter, Not Harder
A good rule of thumb is to consider yours destinations around your budget.
Instead, consider your budget and travel to a place where that same amount of money will allow you to have a much better experience.
See how much we spent in 1 month in Vietnam to use as a reference for travel costs.
If you are planning a short vacation, you will have much more control over finances. You know you're going to get paid from your job again, so a splurge isn't out of the question.
In contrast, long term travelers will constantly be checking finances. Once they leave for their trip – that digital bank balance value will decrease every single day until the end.
Travel Tip: When planning a trip around your budget, always always always leave some room for buffer in case of emergency. We're all used to living to our means and it's easy to plan down to the last penny but trust us, you never know when you might need a spare US$ 100.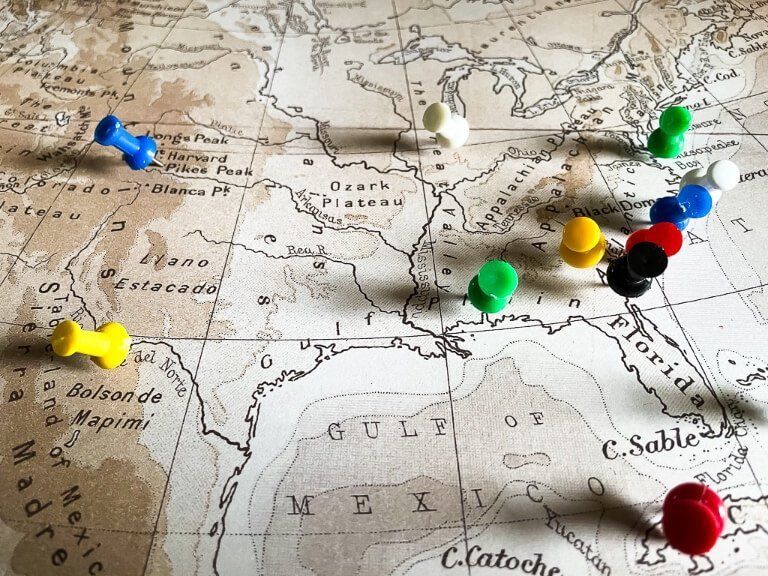 5. Where Do You Plan To Travel?
Now and only now, despite wanting nothing else but to start planning your travel itinerary. It is time to plan your travel destination and route.
You will thank us for leaving you hanging this long because now you have a firm grasp on your travel budget, whether you will be traveling alone or with a group, how long you can travel for and when you want to leave.
Here are some of our top travel inspiration suggestions:
The beauty of leaving this step until you know your budget is having the ability to plan your vacation or itinerary with a clear understanding of which places are feasible and which places you will have to exclude based on price, distance, safety and so on.
Planning travel itineraries takes a lot of work. We find it to be our favorite and least favorite part of traveling – in equal measure! Excitement and frustration.
It is vital you consider public transport routes, airports, safety, hotel availability, time of year, activities on offer, food and so much more.
Choosing A Travel Route
A question we often get asked is: "How do you know where you want to go?"
We do something our ancestors have been doing for over 2000 years: Look at a map!
Seriously, buy a huge map and stick it on your wall. Study each continent and indicate places you would love to visit using pins or colored sticky notes.
If looking at maps doesn't help, here are some excellent alternatives to find travel inspiration:
Read the wide range of destinations we write about on our travel blog!
Read other blogs too. There are hundreds of fantastic first hand resources on the internet written by people who have been to the places you want to visit.
Change up your google searches to 'the best place to travel in X year' or 'the most obscure travel destinations'.
Be creative, look for specific events, festivals or concerts around the world.
Once you have a shortlist of dream destinations, fire up google maps and prepare to lose yourself for hours. Design mock travel itineraries lasting 10 days, 2 weeks, a month, 3 months or however long you plan to travel.
6. Why Is It So Hard To Save For Your Trip?
You've meticulously planned your next adventure. Now, you need to stump up the cash to pay for it.
Whether you are going on a one week trekking holiday, a one month live aboard scuba diving course or traveling through Africa and the Middle East for six months, you will need to save up enough money to pay for the pleasure.
You already worked out your finances and travel plans in steps 4 and 5, so you have an actionable target to reach. Is your departure date 3 months away? 6 months? A year?
However far ahead you plan to leave, you might need to put a savings process in place to make up the difference.
Saving for vacations or long term travel is HARD. Your excitement is at fever pitch but time seems to stand still. Days at work start to drag more and more the closer you get to the big day.
Be Disciplined
The key to financial success can be found in one simple word, Discipline.
It's easy to start well with the best intentions but it's equally as easy to lose focus. Put yourself on a strict no-spending regime if you don't have the money in savings to pay for travel costs in advance.
Make judgement calls on every single expenditure – is it want or need? Do you want that thing or do you genuinely need it?
If it's a want, don't spend the money, save it. Be disciplined.
Once your bank account begins to swell, fight the temptation to 'treat yourself'. If you think you won't be tempted, think again.
That 80″ TV you wanted is only US$ 1,000 and you now have 10 of those saved for your trip – can you get by on US$ 9,000?
No you can't! Put the TV back! Be disciplined.
Plan A Trip Section 1 Complete: Your Tentative Travel Plans Are In Place
You are officially one third of the way towards being travel ready.
There are more challenges to come but you've nailed down the hardest part of travel planning.
Narrowing down where to visit and formulating the perfect itinerary is by far the most difficult part of planning a trip for us.
The word perfect was used for a reason, we both have FOMO (fear of missing out) so it takes us an age to finalize our trips.
With the whole world as your travel option, deciding where to go and where not to go can be overwhelming.
Personally, we just take it one step at a time based on our budget and places on our travel bucket list. We systematically include and exclude places, activities and routes until we agree on a winning formula.
Do not feel disheartened when you think you've cracked your route and budget but for whatever reason it just doesn't work out. Go back to the drawing board and start again fresh. You will end up with an even better itinerary.
Section 2: Take Action + Book
We can all daydream about vacations or backpacking the world for a year. Or imagine ourselves lounging on a beautiful powdery white sand beach in Thailand and hiking into the Grand Canyon.
But until you bite the bullet, until you commit by clicking the buy now button on flights and hotels, a dream is all it will be.
Once you take that giant leap, it becomes tangible.
How many times have you planned a travel route mentally and thought about how amazing it would be and all the things you would do on your trip only to snap back to reality in the office?
Be brave and courageous. Take the plunge and book the important elements of your travel plan. Does this sound like a good story?
"Well, I was going to book a life changing 3 month backpacking trip through South America, but didn't bother in the end." That sounds like missed opportunity to us!
Myths About Booking In Advance
Like many other things in life, travel planning gets easier with experience. You learn which aspects of the way you planned and booked your trip worked and which aspects caused problems or lost you money.
However, one thing even the most savvy or accomplished traveler doesn't always get right is how much of the trip to book in advance.
Here's the problem travelers face on every trip:
If you book in advance, you plan ahead, book all hotels, buses, trains, activities and flights on your trip.
But what happens? You have no flexibility. If you love a place, you can't stay longer. If you hate a place, you can't leave immediately.
And if you don't book in advance, you plan nothing and have complete flexibility. But you spend all of your travel days booking the next place to stay that night or your flight the next day.
Last minute flights and hotels will have far fewer options and may have seriously inflated prices.
How To Successfully Book A Trip
Here are a few tips to help you book your next trip:
Find the perfect balance between being organized and flexible.
Book all of your major trans-continental long haul flights before you leave home.
Book any hotel splurges you have identified.
Book any bucket list activities (such as W Trek in Chile) in advance.
Leave the rest of your trip open ended.
We meet travelers with binders full of confirmation documents who prefer to plan the entire trip down to the ground, even dinner reservations.
Then there are those who prefer to book nothing more than a one way flight and decide everything on the fly (pun intended).
There is no one size fits all best practice or answer to this relentless travel quandary. It depends entirely on your own preferred travel style.
7. Book Your Major Flights To Seal The Deal
Now the real work can begin.
Booking your first flight is the single most exciting and nerve racking moment of travel planning. In one single moment of commitment, you turn your daydream into a reality.
There are numerous flight searching platforms and you can use any you prefer. We personally use – every time we fly and recommend to our friends and family: Skyscanner.
We've used each of the major flight search engines and we find Skyscanner to offer the easiest user experience, have the most flight options and consistently lowest prices.
But our favorite aspects of Skyscanner are having the ability (and flexibility) to search for flights by whole month and whole country.
Example: Let's say you want to fly New York to London.
Instead of selecting an exact date with +/- 3 days (which is what most flight searches offer) you can select by whole month of May for example.
A flight calendar will show the prices of flights on every day that month and between all airports in New York / London.
Check flights with Skyscanner here and start searching for your next flight.
Avoid Flight Price Myths
Booking flights can go one of two ways:
You prefer to search for a flight, find one at a price you feel is fair and book it.
You are the type who prefers flight price roulette, playing the algorithm game.
But the thing is you can save money on flights if you put in some research and effort. That being said, there are a lot of myths and legends about booking flights.
Booking International flights on a Tuesday or domestic flights on a Sunday will save big money. Not necessarily true. Prices fluctuate many times a day, week and month.
Clearing cookies and searching incognito will save money. Unfortunately not, no evidence to support that.
Quick Tips On Booking Flights
Our number one tip for booking flights is to be flexible. That's the way you will save big money.
Look at prices around the dates you want to fly using Skyscanner, you will see how drastically different they can be.
Book your long haul flights as far in advance as possible. The last thing you want is a mammoth cost on your flight home.
Keep an eye on prices 9 months in advance, 6 months 3 months in advance, 1 month in advance and last minute. Watch how much they fluctuate over time.
Research thoroughly, search regularly and build up patterns of prices.
Put flight alerts on specific flights of interest to you. You will receive notifications of changes.
If you see a flight you want and it's cheap, book it! Don't wait for it drop by US$ 5 because you'll find it will go up by US$ 50 instead. Know the right time to pull the trigger.
Flight booking search engines are built on algorithms like everything else online. The key is not to outsmart them, just work them to your advantage.
READ MORE: How to book cheap flight when you travel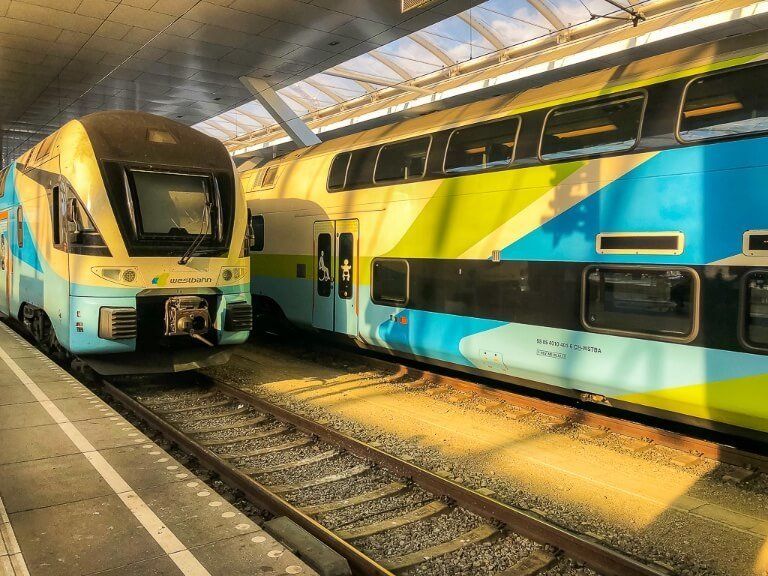 8. Book Ground Transport
Booking ground transport in advance depends on where in the world you are traveling, the timing of your trip, the length of your trip and how rigid and flexible you plan to travel.
Example: When we traveled 3 months in South America, we booked a 24 hour bus from Bariloche to El Chalten in Argentina before we left the UK. But we did not book any sleeper buses or trains in Vietnam in advance.
We visited Argentina in January, during Peak Season. Flights from Bariloche to El Calafate were expensive (and a bus to El Chalten is required) so we took the much cheaper bus.
The bus books up in advance and we wanted to guarantee seats so we booked in advance.
Conversely, we visited Northern and Central Vietnam in October and knew we would be able to jump on any bus or train we wanted. No need to sacrifice flexibility.
Most Cost Effective Transport Methods By Region
Europe – Cheap budget flights with Ryanair, EasyJet etc between countries / Trains within countries.
SE Asia – Cheap flights with Jetstar, VietJet, AirAsia, Scoot, LionAir, TigerAir etc between countries / Sleeper Trains & Buses within countries.
South America – Flights hit and miss for price. We found Chile and Peru had cheaper flights than Argentina. Best way to get around is by Bus but be aware, some of them are LONG!
North America – Road trip is the best way to explore. Buy a cheap second hand car or hire a car drive point A to B. Trains and domestic flights are expensive. Traveling by bus is a cheap option but not a great one.
The take home is to understand the region you plan to travel through.
How are public transport prices impacted by season? Variations in prices if booking in advance vs last minute?
Example: Let's say you're traveling Europe by train but not Interrailing. Booking trains in advance WILL save you money. Do not leave European train bookings until the last minute.
By researching and understanding these things, you can quite literally rescue your travel budget from total annihilation.
If you prefer to drive yourself around a new place to taking public transport, always check prices for hire cars with Rental Cars for most options and best value.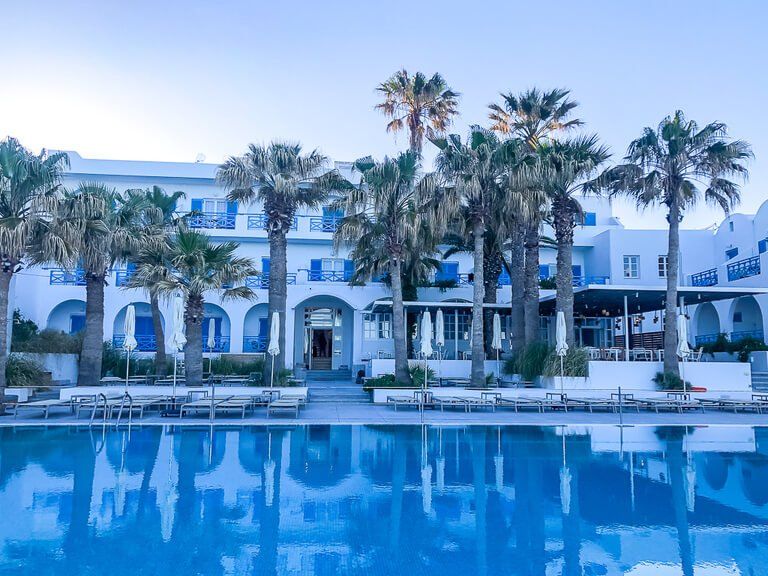 9. Book Accommodation
Booking accommodation can be both extremely rewarding and extremely frustrating.
Some travelers embrace the best deals hunt, whereas others despise losing time trawling through endless lists of hotel prices.
As with all other aspects of travel planning, the key is to find the right balance between how much time you invest and how much money you can save.
There are a limited amount of flights you can choose between, right?
It's the opposite for accommodation, there are SO many options for where you will sleep at night, no matter where you travel.
If you let it, this process will overwhelm you within seconds. How do you choose between 1000 hotels? When do you stop searching for an even better deal?
The scenario of your trip will affect the benefits of booking hotels in advance.
Example: Beach vacations and resort hotel complexes can go either way. Sometimes you can pick up big money saving last minute deals. It's a risk but it can pay off.
However, if you're on a tight budget and backpacking for a month through Thailand in low or shoulder season, it would be worth turning up in person to negotiate a better deal.
Use Hotel Booking Search Engines
Something we find fascinating when we meet travelers on the road is the diversity of platforms everyone uses to book accommodation.
Some swear by Airbnb, others use Agoda or Hostelworld and a high proportion use Booking.com. Personally, we use Booking.com to book our hotels.
We have been using Booking for years and still to this day we are staggered by how many hotel owners pull faces at us or make comments like 'wow, you guys must have that booking genius thing, this is the lowest price I've seen.
We do have Booking Genius Level 3 and you can have it too by simply creating a free account and booking your hotels with Booking.com.
The same applies to Hotels.com, Agoda, Airbnb, Priceline and many others. Find a hotel booking service you like, create an account and reap the loyalty benefits.
That's not to say hotel search engines have the best prices period.
We ask certain hotels for a price directly and if it's more than what we can see on our Booking.com app, we simply book a room on our app right at the check in desk.
Quick Tips For Booking Hotels
Similarly to booking ground transport at the trip planning stages, we only book certain hotels in advance before we travel.
Typically, we will book hotels as we go to allow total flexibility. However, there are three scenarios when we book hotels in advance:
If we plan to visit a big city like London, New York City, Hong Kong or Dubai in shoulder or high season.
When planning itineraries including rural National Parks with limited hotel options.
Big splurges on a luxury hotel so our travel budget doesn't take a huge mid-trip pounding.
When searching for hotels, always use filters and sorting to cut through the crap and display exactly what you are interested in.
Search engines by default will display hotels based on featured. So what is featured?
It is hotel search engines listing hotels in their own order, but we like to sort by user rating and review count.
If a hotel has 2,500 reviews and a guest review score of 8.7, we would add it to our shortlist.
Once we have enough hotels in a shortlist we look at their locations, nearby amenities, nearby major attractions and transport hubs etc.
READ MORE: How to book cheap hotels for travel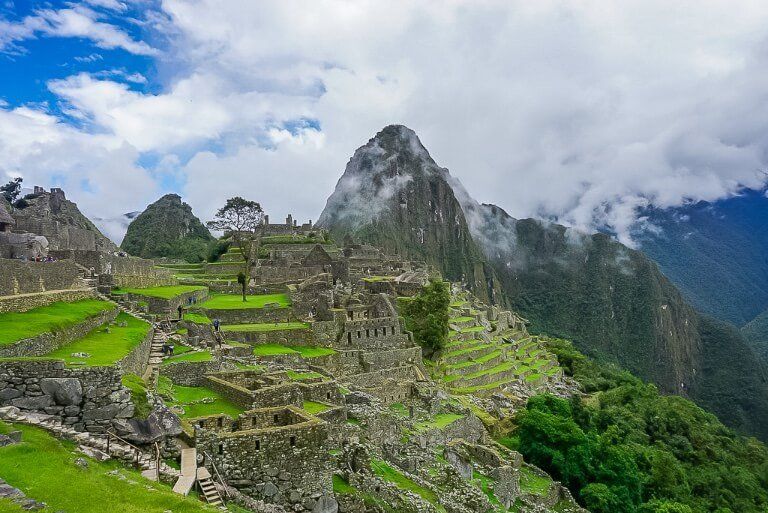 10. Book Bucket List Experiences
Your final bookings at this stage of planning your trip are reserved for any bucket list experiences.
You've planned a route through a country or continent, so you should know all of the bucket list places you will be visiting. However, unless you research thoroughly, there's a small chance you might miss something.
Life is about learning from mistakes.
One of ours when traveling Europe was when we visited Interlaken and Grindelwald in Switzerland but we hadn't researched things to do before hand.
So we didn't know about the Jungfrau rack railway line through the Eiger to the top of Europe at 3,454m. Once we discovered it, we'd already spent our allocated budget which isn't difficult in Switzerland.
Plan major activities ahead. Make a spreadsheet or a checklist, even book some ahead of time if you have to or prefer to plan your whole trip in advance.
The more planning you do in advance, the less you will miss on the road. There are times when you will have no choice but to plan months ahead.
A few examples are the W trek in Torres del Paine (Chile), Half Dome hike at Yosemite National Park (California) and hiking down the Narrows at Zion National Park (Utah).
Not planning ahead will result in missing something epic. If you don't typically plan things like this in advance, now is the time to learn some new core skills.
Section 2 Complete: Major Bookings Are Made
You're almost over the hill and it's plain sailing from here. The hard work has paid off, now all that's left is preparing and packing for the adventure that awaits you.
Booking flights, transport, hotels and activities is part of the travel planning experience.
Try to enjoy the process. If you feel overwhelmed at any point, step away for a few hours or days. That is a tried and tested method of successfully planning a trip.
There have been times where we've had to walk away from planning for a day or two.
Remember, you can book hotels anywhere at any time, you don't always have to book your entire trip before you leave.
If there's one particular leg of your journey where you can't quite make transport work or there are no cheap hotels available, just go back a few steps and alter your route accordingly.
This is a common travel planning stumbling block.
It can be infuriating to have a route perfected, only for something not to work and find yourself back at the drawing board.
But consider this, would you rather be at home with this problem? Or in a foreign city with no idea where to go next, how to get there or where to sleep that night?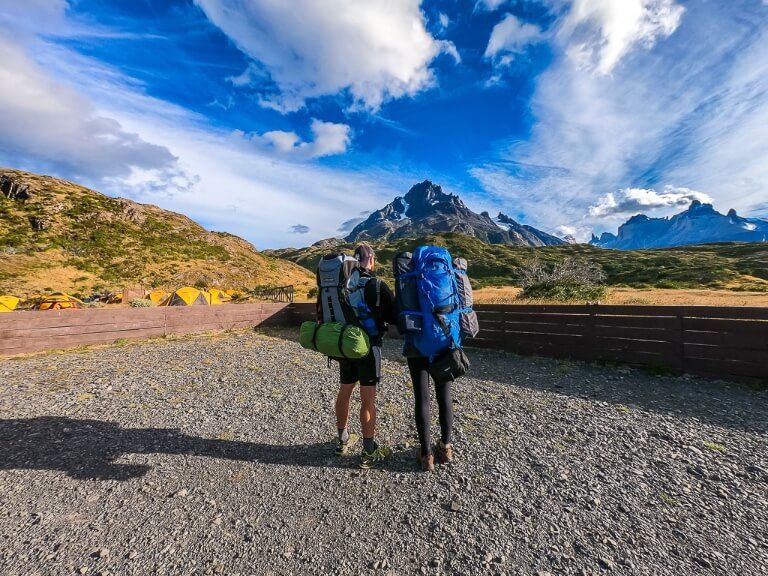 Section 3: Prepare And Pack
You're on the home stretch. There are just a few important admin tasks to complete before you can finally say you are ready to leave on your trip.
Get stuck into these last few steps as soon as possible, tick the boxes, put your feet up and enjoy a nice cup of Yorkshire tea.
Section 3 of travel planning is about giving yourself the best return on your expenses, travel safety, insuring your property and packing the right gear for your trip.
It would be easy to switch off once you've secured your important bookings but you would be shooting yourself in the foot.
Instead, keep the ball rolling into this final section. Use the momentum to make the best choices possible as you complete your travel planning process.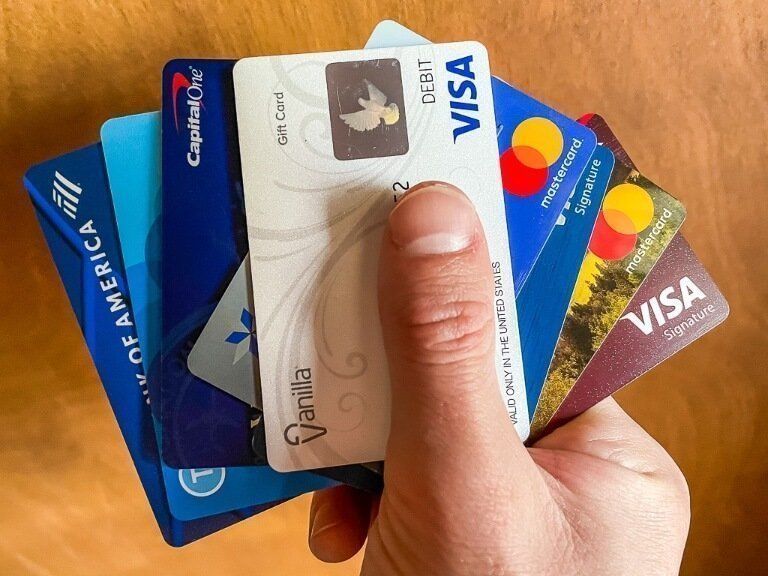 11. Travel Rewards Credit Cards
You might be from a country where paying with debit and credit cards is the norm. Heck, you probably even pay for things with your phone these days.
However, when you travel through certain regions, such as parts of South East Asia, you won't always be able to pay for goods and services with your cards.
Cash is often king in developing countries or countries with few tourists.
Example: We spent a month traveling North/Central Vietnam and can count on 1 hand the amount of times we paid for anything using a credit card. In order to withdraw cash from ATM's without incurring a fee, we used our travel rewards credit card.
So, aside from always carrying a handful of US dollars in cash as a safety net, here's the best money saving advice for any trip you ever take abroad, limit the amount you use your debit card.
If you use your debit account, you can kiss goodbye to your travel budget. The local bank will charge you a fee and your bank at home will charge you a hefty fee. Double whammy. Not fun.
What To Do Before Your Trip
Sign up for a no foreign transaction fee on all withdrawals and purchases travel rewards credit card.
On longer trips you will be taking money out of ATM's regularly. Local ATM withdrawals will yield better exchange rates than airport exchanges.
Always choose local currency when withdrawing money, not your home country currency.
Research the best travel rewards card before you leave on your trip. Residents of the US are fortunate because competition is fierce, which drives fantastic offers on travel credit cards.
At a minimum, you should be able to pick up a travel rewards credit card giving you 1.5% cash back on all purchases and withdrawals.
Some offer points instead of cash back, which can be saved and used to pay for a flight later in your trip. Look for any special points and bonuses for spending X amount of money in Y amount of time.
Choose the card that offers the best perks for your travel style.
Example: Bank A will give you 1,500 points bonus if you spend US$ 3,000 within 90 days. Those bonus points equal US$ 150 that you can put towards a flight.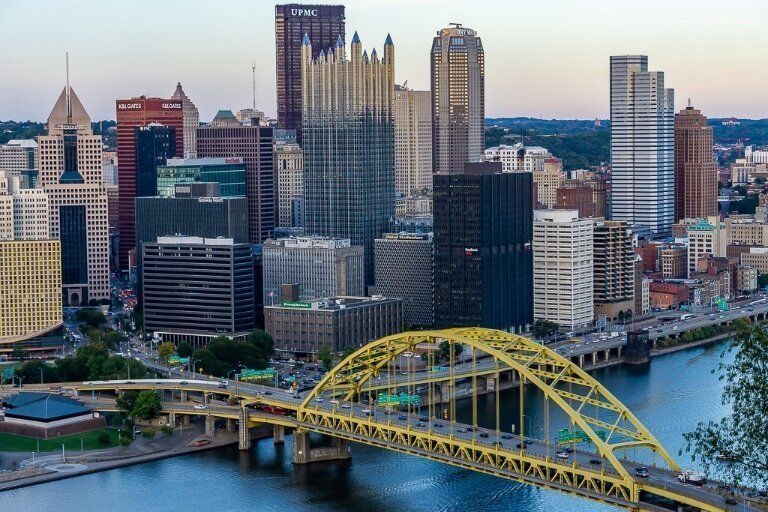 12. Tell The Bank About Your Travel Plans
It would blow your mind if we told you the amount of people we meet traveling the world who have experienced blocked credit cards.
Blocked cards in turn lead to no money and expensive phone calls back home to unblock said cards.
The banks are doing it for your protection but when you're stuck in the back of beyond and can't pay for anything or withdraw money, you will be in trouble.
Example: You have a Bank of America checking account, a Capital One Venture travel rewards card and an American Express travel card, you need to tell every one of those banks what your rough travel plans are.
It doesn't hurt to keep them updated as you travel because plans can change.
We will contact our banks each time we move to a new continent and give them a rough idea of the countries we intend to visit, plus an estimated duration. Remember the 7 P's of planning.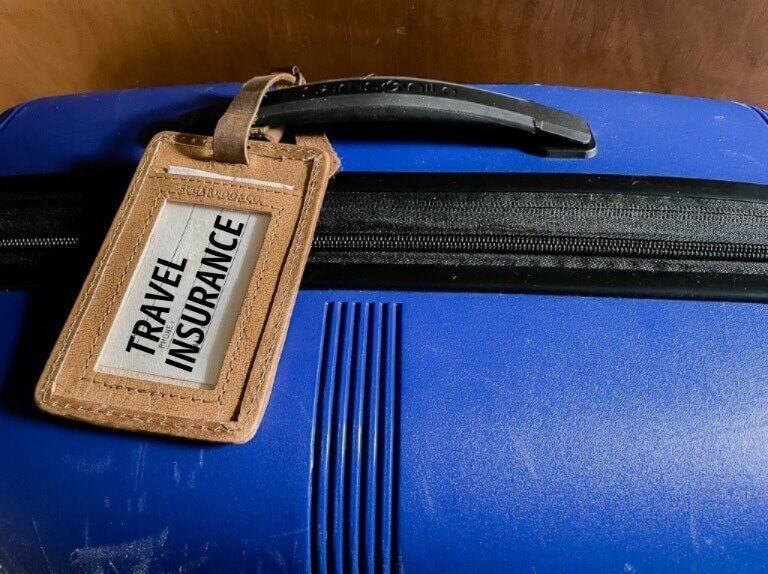 13. Get Travel Insurance
We're not going to frighten you into buying travel insurance with gruesome tales. We're simply going to say it is not worth the risk to travel without insurance.
You may be debating running the risk because insurance can be expensive.
We understand, it's a bit of a blow when you think all your costs are nailed on the head and you see how much travel insurance is going to set you back.
But believe us, skipping it is not the smart move. Especially if you are backpacking for longer periods. Knock on wood, nothing serious has happened to us yet on the road.
No lost backpacks, no serious injuries, no muggings. But that could change at any moment, all it takes is being in the wrong place at the wrong time.
Travel Insurance Is Worth The Peace Of Mind
Could you imagine the cost involved in being repatriated to America with a serious illness or injury sustained on the other side of the planet? No insurance would leave you in financial despair for years.
Example: You've just bought a brand new Sony A7R IV mirrorless camera for US$ 3,000 for your trip and you lose it or have it stolen on your first day traveling. You don't have insurance. Imagine the pain!
There are plenty of travel insurance providers, such as Allianz, AIG and Travelex but right now we use and highly recommend World Nomads.
The company was created by travelers for travelers and they will tailor an insurance plan to suit your trip. You can get a free quote and choose between Standard or Explorer plans.
Be sure to do your own research but use World Nomads as your reference. See if you can get better coverage.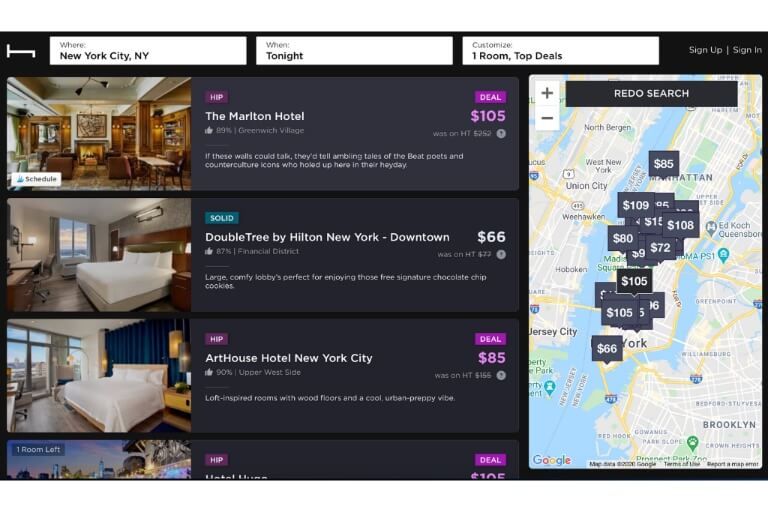 14. Check For Last Minute Travel Bargains
This is where we hope you don't find an amazing last minute deal that's US$ 200 cheaper than what you booked back in section 2.
Last minute deals are a gamble. Sometimes they pay off but mostly, they don't. Never leave any of your major flight routes or bucket list activities until the last minute.
It's always worth keeping an eye on hotel and flight prices, even for things you already booked that may include free cancellations or free changes to the booking.
If you can pick up the odd money saving last minute bargain, great. But don't leave your entire trip to chance.
In the days leading up to your departure, check prices on (non-major) flights, trains, hotels and tours that you are interested in taking.
There are always flash sales on things, it's often a case of being fortunate enough to stumble across them at the right time.
Here's something important to remember if you started planning your trip months ago. High season might have moved into shoulder season or low season in a place you want to go.
But be aware that the opposite may also occur.
You could have planned on last minute deals because when you were researching the prices looked amazing, only to have unwittingly transitioned into peak season for the place you are visiting.
Last minute deals are going to cost you and your options will be greatly diminished in peak season.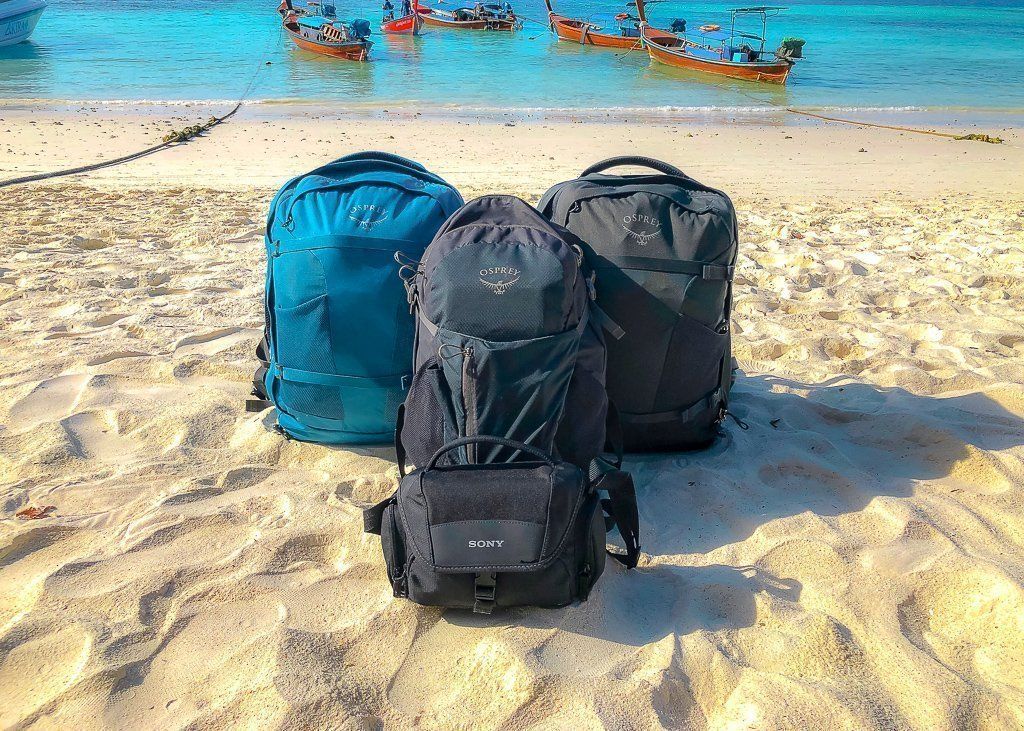 15. Pack Yours Bags It's Time To Leave
Your travel plans are in place, you've booked the important things and prepared efficiently. All you need to do now is pick the perfect backpack and fill it with the right gear for your destination.
If you think you can handle traveling with just 40L of space which means you can carry on to flights, don't miss this review of our top rated travel backpack, Osprey Farpoint 40.
For those who will carry a larger main pack and need a second smaller backpack to carry on, read our review of the innovative and versatile backpack perfect for travel photographers: Peak Design Everyday Backpack.
We won't go into a huge amount of detail with this planning step. Instead, you can find all you need to know about packing for your trips in our detailed Travel Packing resource.
Here are a few addition packing tips for your trip:
Be sure to pack according to where you're going. If there are varying climates on your itinerary, pack for warm and cold weather conditions, even if that means taking a bigger backpack.
Pack carefully, make sure every single item is fit for multi-purpose use. Do not pack fancy shirts and jeans if you will only use them once, you will end up throwing them out half way through your trip.
We all have our own dress styles and preferences but our best advice for packing is to take plenty of comfortable gear.
Just remember, the most successful travel planners are the ones who can accept when they need to take a few steps back in order to take many steps forward.
More Travel Resources
Want more travel content? Head to our Travel Blog to discover new destinations around the world.
---
We hope these 15 steps help you plan the perfect trip!
Please let us know if you have any questions about this trip planning guide in the comments below.
Happy Travels,
Mark and Kristen
Enjoy This Trip Planning Guide? Pin It For Later!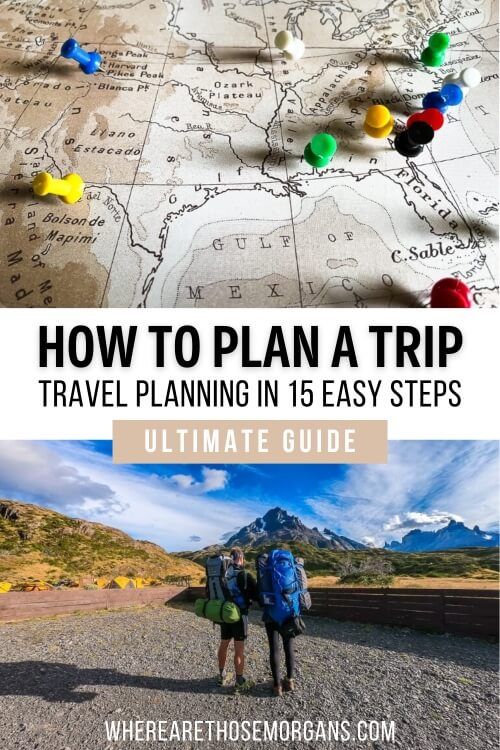 Note: This article contains affiliate links. When you make a purchase using one of these affiliate links, we may earn a small commission at no extra cost to you.
All Rights Reserved © Where Are Those Morgans, LLC. Republishing this article and/or any of its contents (text, photography, maps, graphics, etc.) in whole or in part is strictly prohibited.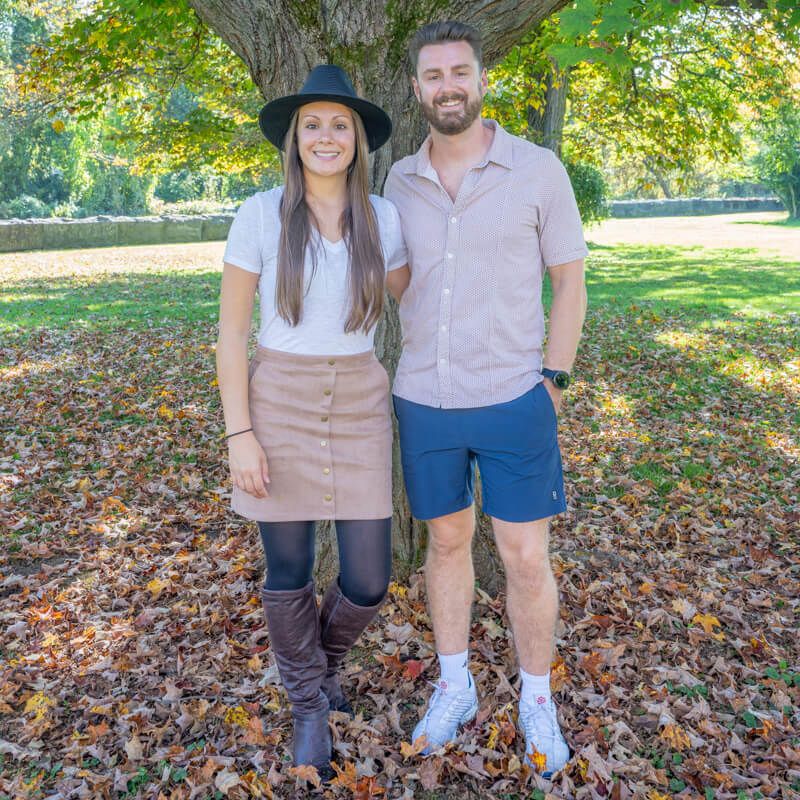 Mark and Kristen Morgan are travel, hiking and photography experts. Over the last 6 years traveling full time, they have explored more than 40 countries and 30 US states.
Their work has been featured in USA Today, Gestalten, Get Your Guide, CityPASS and Condé Nast Traveler along with various other publications.