Vietnam has been on the SE Asia tourist trail for decades and has grown into one of the most sought after bucket list destinations for many travelers.
This efficient and adventurous 3 week Northern and Central Vietnam itinerary gives you the perfect amount of time in each of the major hotspots without feeling rushed.
Time is a constant thorn in the side of backpackers and long term travelers. How much time do you need to see the highlights of a country before moving on?
Follow this 3 week itinerary through Vietnam to experience outstanding beauty and minimize waste of that key aspect: Time.
Let's plan your Vietnam Itinerary!
Is 3 Weeks Enough Time For Northern & Central Vietnam?
How do you determine when you have spent enough time in a country? When you begin to get bored? When you can't cope with a different culture anymore and crave familiarity? The answer depends entirely on each individual and how they prefer to travel.
However, we believe that for those looking to experience Northern and Central Vietnam's finest landscapes and tourist activities – in a concise manner but without rushing it – 3 weeks is the perfect time frame to build into your schedule.
Personally, we used up our entire 30 day visa allowance traveling slowly through each of the places listed on this itinerary. Our experiences have allowed us to construct the perfect 3 week itinerary for effective time management in Vietnam.
This itinerary is aimed at those who want to see the best bits and then move on to the next country. There are no 'chill days' with nothing on the agenda. Nor are there any 'hangover days'!
You might be thinking 'but if I'm going to pay for a 30 day visa and only use 21 days, I'm losing out'. Although that is a fair point, what we are trying to get across is that any extra day you spend is simply a chill day.
If you don't have time to waste on your overall travel plans, can you afford to lose days?
Not sure if you can spare 21 days for exploring Vietnam? Read through our 10 Day Example Itineraries For Northern and Central Vietnam for the most efficient shorter visits.
Should You Book Transport And Tours In Advance?
Choosing whether or not to book in advance is always a tough call when traveling to new places.
On one hand, you have complete flexibility, independence and the ability to negotiate prices on site. And on the other, you have convenience, security and nothing to worry about when you arrive.
This 3 week Vietnam itinerary focuses on the Northern and Central areas of Vietnam. High season in these regions typically runs from November through April.
If you are traveling during the high season, we would recommend you book a tour to guarantee a spot. But if you are traveling in the low season, you may be alright to book as you go.
Popular Tours in Vietnam
Although this itinerary does not include Southern Vietnam, here are some popular tours for Ho Chi Minh City.
Don't Miss: Check out our guide about the 30 Things You Need To Know before you plan your trip to Vietnam!
Itinerary Variations
Just before we get stuck into this meaty 3 week Vietnam itinerary, it's important for us to mention that every traveler will have a different idea of the perfect route.
How much money do you have in your projected Vietnam budget?

Is a Halong Bay cruise or golden rice terraces in Sapa on your bucket list?

Would you prefer to get to Hoi An quickly and spend a whole week?

Does the idea of traveling on an overnight sleeper buses make you squirm?
This is just an example itinerary but it is the exact route we would take if we had to retrace our steps and do it in a much more timely fashion.
Feel free to add days in or take days out of any place to build it around your goals and personal taste.
A 3 week route might seem like a long time but it will go by in a flash, especially if you follow this itinerary through Vietnam to the letter.
The Perfect 3 Week Northern & Central Vietnam Itinerary
The map of Vietnam below shows you an overview of how to plan your days plus transport options.
After the map we get into a detailed breakdown of how you can spend each day for the most efficiency.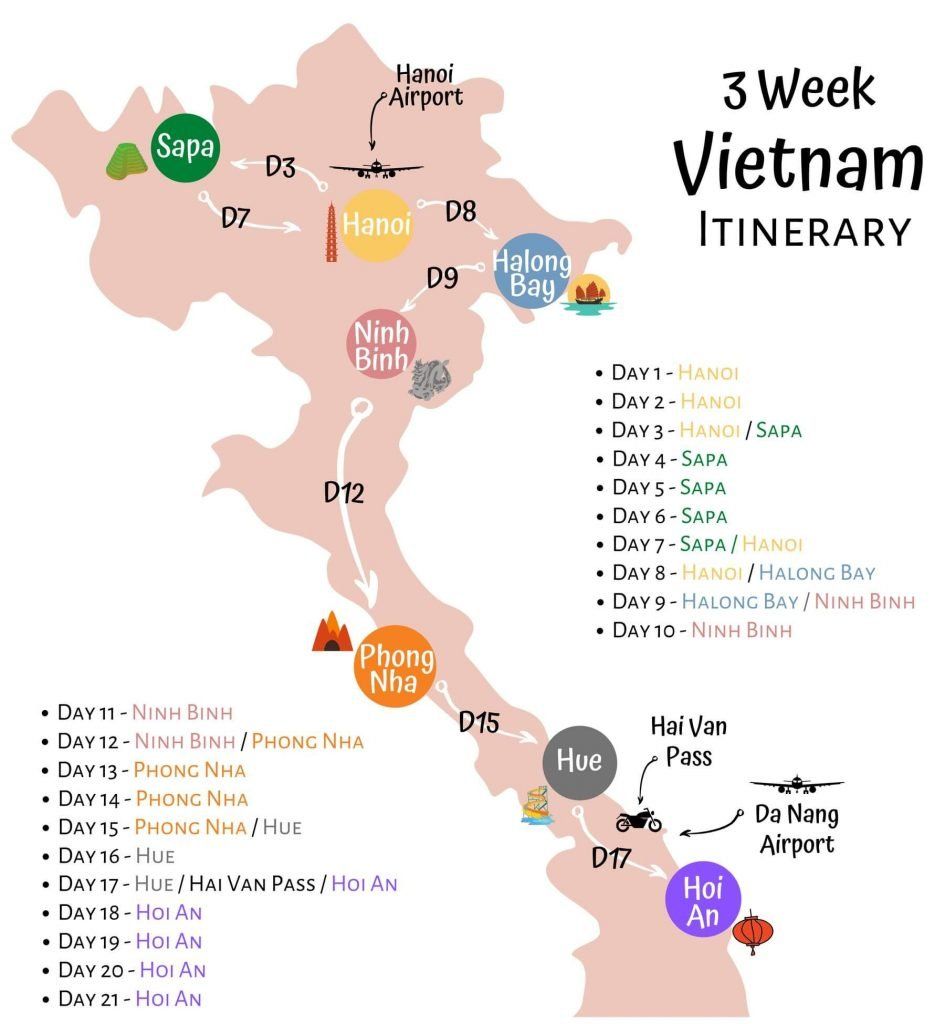 Days 1 & 2 – Hanoi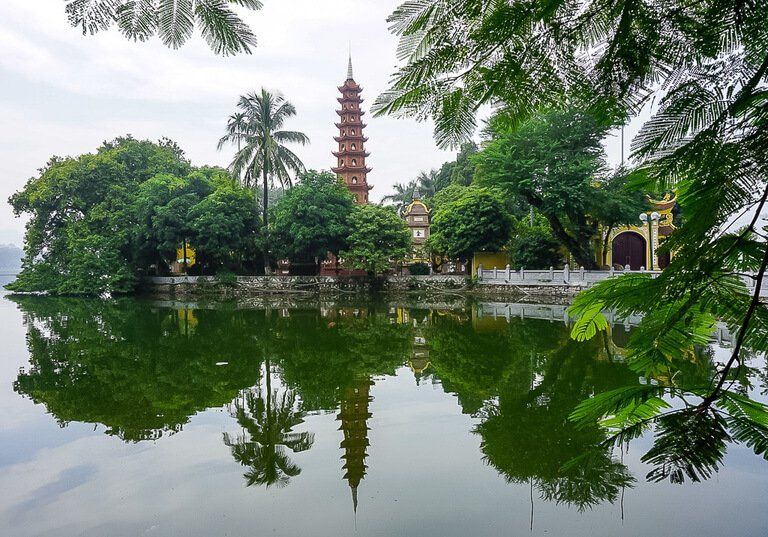 Begin your Vietnam adventure in chaotic and vibrant Hanoi. The capital city is frantic and fast paced, making it the perfect place to get over culture shock. Follow our 2 Day Hanoi Itinerary to ensure you see everything.
Spend your first day exploring Hanoi's Old and French quarters, check out Hoa Lo prison and infamous train street.
Your second day in Hanoi is exploration day. Walk the city to discover its further tourist attractions such as Ho Chi Minh's mausoleum and Tran Quoc Pagoda.
We believe you don't need to spend any more time than 2 days in Hanoi.
Day 3 – Hanoi to Sapa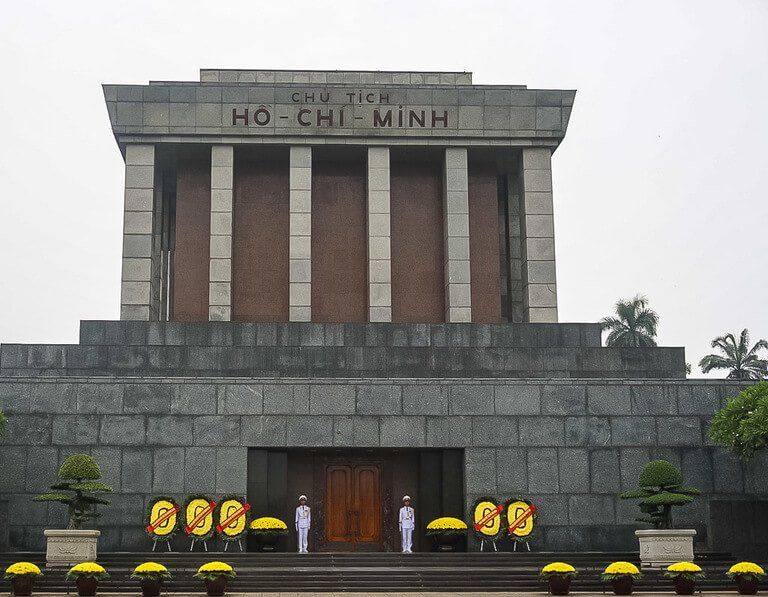 Day 3 starts early as you board your Sapa bound semi-sleeper bus. Book online using either 12Go Asia or Baolau. Prices are around US$ 12 one way per person. We booked the Sapa Express on 12Go Asia which leaves at 7.30am from North West of Hoan Kiem lake.
The bus takes roughly 6h30m and the last hour is pretty rough as it meanders up into the mountains close to the Chinese border.
Arrival time into Sapa should be around 1.30pm. Check into your hotel and head out to Le Gecko Cafe for lunch. If weather is favorable, use it to your advantage. Take an afternoon stroll down to Cat Cat village for a few hours and relax in the evening.
Note: It's not worth taking the train for this journey. You would have to change in Lao Cai to a bus anyway.
Days 4, 5 & 6 – Sapa
You will need 3 full days in Sapa because the weather up in the mountains is extremely changeable. Your trekking tour has more chance of being clear if you allow an extra day.
In addition, you can summit Fansipan mountain peak by cable car on the day you don't trek with an Ethnic minority.
Here's how to spend your 3 days with ideal weather conditions:
Day 1 – Have a relaxing morning but organize your trekking tour if you haven't already booked one online. Arrive at Sun World Plaza around 12pm to take the funicular and cable car up to Fansipan peak. The cable car ride is awesome as you gaze upon rice terraces for miles! The summit is even more spectacular with clouds consistently blowing underneath you.
Day 2 – First day trekking. You will be picked up from your hotel by your guide around 9am. Here's how to book and what to expect from your trekking tour. The first day will take around 6-7 hours of walking to reach your home stay for the night. Scenery around Sapa is beautiful and if you time it perfectly, you will be able to see lush green or golden rice terraces.
Day 3 – Another day trekking the valleys. This will be another 6-7 hours of hiking through rice paddies and along winding country roads. You will be picked up by a mini bus around 10km from town to be transported back to your hotel.
Check out our 3 day Sapa itinerary for more details.
Note: There are buses leaving for Hanoi between 4pm and 6pm. It would mean arriving late into Hanoi and being up early for a bus to Halong Bay but would save a day. We've opted to make this itinerary efficient but not exhausting.
Day 7 – Sapa to Hanoi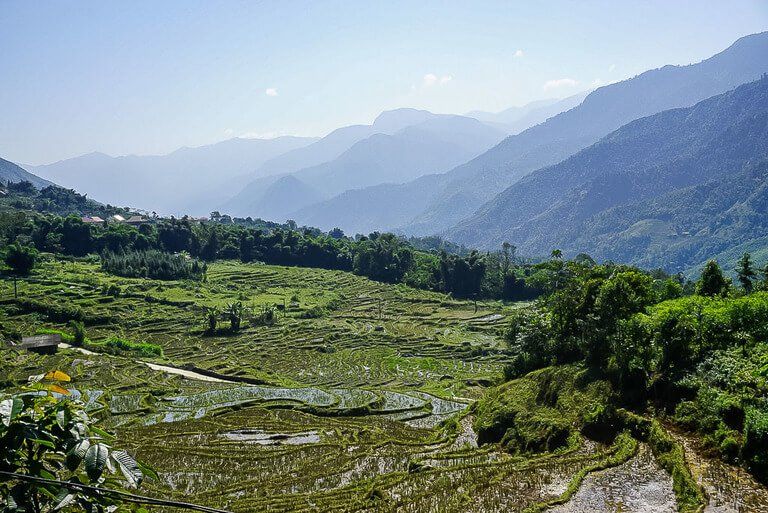 This is a transition/admin day with a 6h 30m bus journey so it's up to you to decide what time of day to take that bus. There are other things to see around Sapa or if you missed anything in Hanoi – this is your chance to get around to see what you have left!
If you haven't already booked your Halong Bay tour online, you will need to spend some time negotiating with travel agencies in Hanoi throughout the afternoon of this day. Our guide explains how you can book a cheap Halong Bay cruise, plus why we think it's a little overpriced.
If you plan to visit Halong Bay independently and not as part of a tour, you can book directly with cruise operators such as Rosa cruises. Here's a transport guide to show your options for traveling from Hanoi to Halong Bay.
We know what you're thinking. Why bother going back through Hanoi? Can't I just take a bus from Sapa to Halong Bay? Well, the answer is yes. But we DO NOT recommend taking it. Trust us, from experience it's not a good idea! Find out more in our Vietnam Sleeper Bus: Adventure or Peril? article.
Day 8 – Hanoi to Halong Bay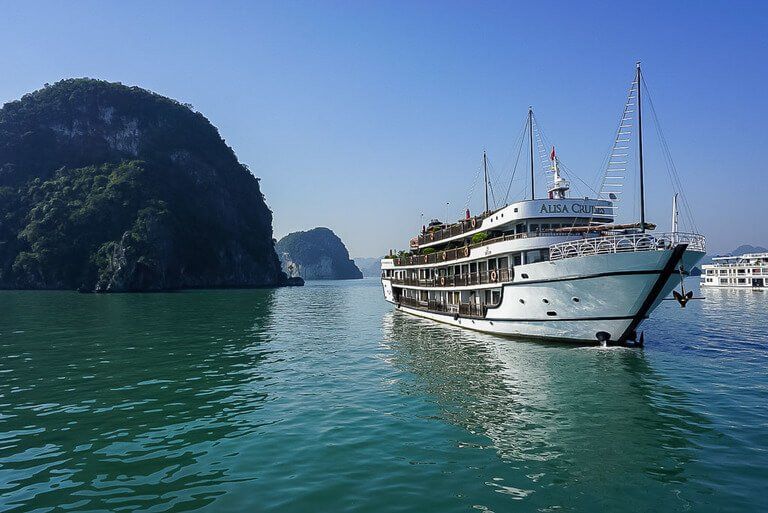 Most tours to Halong Bay will depart Hanoi around 9am. The bus will take 2-3 hours to arrive depending on whether it takes the new highway with tolls or the old road. Your cruise will depart around 1pm and first on the agenda is lunch!
Do your research about which activities are included in each tour. Most are the same but there are a few subtle differences. After sailing out into the bay and cutting through limestone karsts, you will kayak, check out an oyster farm and swim among others.
Dinner is great but partying into the early hours with karaoke is even better!
Day 9 – Halong Bay to Tam Coc (Ninh Binh)
Either sleep off the hangover or get up at 6am for Tai Chi with the captain as the sun rises over Halong Bay. The second day involves exploring a cave and learning how to make spring rolls.
This time there is no need to go back through Hanoi. When you book your cruise, make sure you include onward transfer directly to Tam Coc (in Ninh Binh Province). If you weren't able to do that, just ask the crew of the cruise you are on to arrange bus tickets for you to travel to Tam Coc immediately after the cruise arrives back into the port.
The bus takes around 4 hours to reach Tam Coc, but be prepared for an 'interesting' day. Our bus was 2 hours late to depart and there were a few hairy moments on the way.
Your alternative is to go back to Hanoi on the transfer booked with cruise and either change bus or take a train from Hanoi to Ninh Binh and taxi to Tam Coc.
Once you reach Tam Coc there's not much time to explore but check out Chookies for a chilled atmosphere and fantastic pizza.
Days 10 & 11 – Tam Coc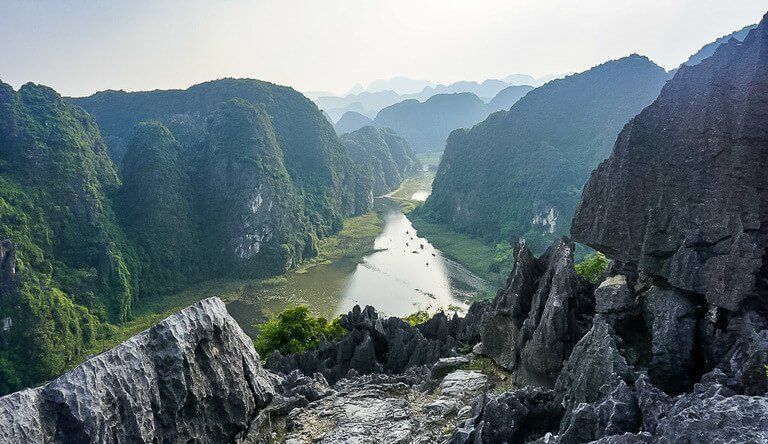 Tam Coc is a wonderful rural town a few miles West of industrial Ninh Binh. The town serves as a perfect base for exploring the region and thanks to its tranquility, Tam Coc is the first place on the itinerary we would suggest learning how to ride a motorbike.
We think 2 days is the ideal amount of time to spend in what was once dubbed Vietnam's 'hidden gem' and here's our 2 day Ninh Binh (Tam Coc) Itinerary for details on how best to spend your time in Tam Coc.
Although you could spend your 2 days simply relaxing in Tam Coc's gorgeous surroundings, there are 3 major sites that you have to fit into your short stay:
Mua Cave Viewpoint – Short hike up a stone staircase to reveal one of best viewpoints in Vietnam
Trang An – Boat tour through towering limestone rocks & set of movie Kong: Skull Island
Bich Dong Pagoda – Temple built into a cave with lovely grounds & secret area not many know of…
Optional Travel Day
The journey from Tam Coc to Phong Nha is the worst part of this whole 3 week Vietnam Itinerary. You have 2 choices at this point:
One – Take an overnight sleeper bus on the 11th night leaving Tam Coc at 8pm that arrives into Phong Nha around 3am. This is cheap, direct and gets it over with in one hit. You can use a free hostel on arrival (but expect the worst!) or book a hostel/hotel in advance that will allow you to check in at 3am. This method gives you an extra day in Phong Nha, if you plan to trek into the adventure caves, go this route.
Two – Save the journey for the 12th day. You will need to taxi to Ninh Binh, train to Dong Hoi and then minibus or taxi to Phong Nha. There are a few connections to make but it will be a little more comfortable. However, it will cost you more and it will take longer.
We will assume you take the overnight sleeper bus and arrive into Phong Nha early on the 12th day.
Days 12, 13 & 14 – Phong Nha
Phong Nha is the one stop on this 3 week Vietnam itinerary that will be different for each visitor depending on intentions. Although the town is awesome and the surrounding countryside is gorgeous, most people are in Phong Nha to experience one thing: Caves.
There are 2 options for visitors to Phong Nha depending on how deep your pockets are:
Healthy Budget – We highly recommend saving your one big splurge in Vietnam for a 2 day adventure trek into a cave such as the Tu Lan System. The tours look amazing and are run by Oxalis.
Tight Budget – There are 3 mainstream touristy caves you can explore if you can't afford the adventure caves. Paradise Cave gives you a taster of a beautiful cave with fascinating stalagmites and stalactites. Dark Cave offers you an introduction to adventurously exploring a cave with biplane, kayak and a mud fight in a dark chamber. Phong Nha cave is discovered by wooden boat.
You're probably going to need a relaxing day assuming you took the overnight bus and arrived into Phong Nha around 3am-4am.
The perfect way to spend your first day is by hiring a mountain bike and cycling to Phong Nha Botanic Gardens. Trust us, it is much better than it sounds!
Days 2 and 3 are covered if you take the adventure cave tours. If not, day 2 take a much more affordable day tour to Paradise cave and Dark cave with Phong Nha Discovery. Then day 3, grab a mountain bike and explore nearby Bong Lai valley countryside.
Read our 10 Awesome Things To Do In Phong Nha Guide for more details.
Day 15 – Phong Nha to Hue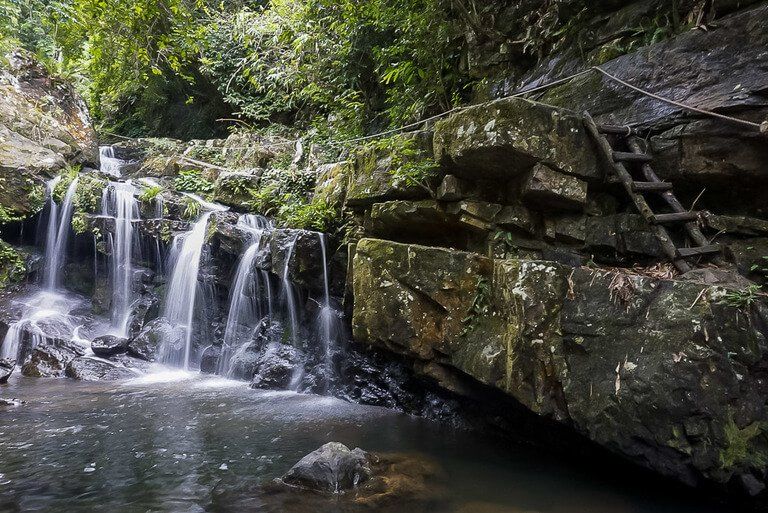 Getting from Phong Nha to Hue is the second worst travel section! Yes we know that makes Phong Nha a royal pain in the ass to visit but it's a gorgeous area and worth it for those big caves.
You have three options and each poses its own set of problems:
One – Board a bus at the ungodly hour of 4am from Phong Nha to Hue. It only takes 4 hours – arriving at 8am.
Two – Take a slightly less awful 6am bus but it takes 7 hours – arriving at 1pm.
Three – Jump on a local bus Phong Nha to Dong Hoi train station. Transfer to a Dong Hoi to Hue train. Journey time roughly 5 hours.
You're probably thinking option three all the way?! We agree but just bear in mind you will arrive into Hue later in the day. Check Baolau and 12Go Asia for transport options.
Book your hotel in Hue close to the night walking street for best accessibility to restaurants and bars. After you're checked in, make your way over the Cau Truong Tien bridge and continue to the Imperial City.
Spend the late afternoon and early evening exploring the grounds before heading back to the pedestrian walking street for a chilled evening with a beer.
It would be entirely understandable if you were feeling a little cautious about visiting Phong Nha, given the limited transport options. We loved Phong Nha but the travel to and from was a little difficult.
If you intend to explore the mighty cave systems then you will certainly make the effort. Check out our Phong Nha articles to see if you think it's worth taking the crappy travel options. If you miss Phong Nha, add in a few chill days at various points of this 3 week Vietnam itinerary.
Day 16 – Hue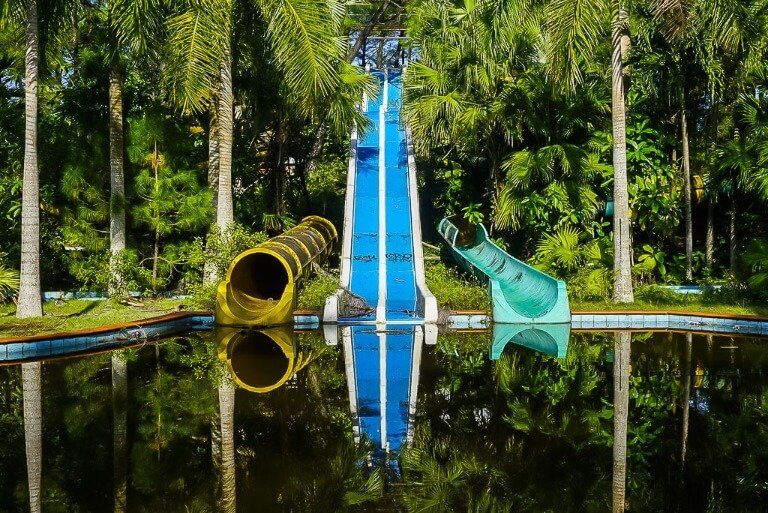 Use your full day in Hue to explore one of Vietnam's strangest but most interesting tourist attractions. Today you are going to gain 'frowned upon' entry into a creepy abandoned water park.
We've written a complete guide on exactly how to gain access to the abandoned water park. Even the guards appear to be immune to bribes now! You'll need to improvise and be persistent.
Either hire a motorbike or better yet a mountain bike to make the 9km journey South. The park is definitely worth the effort with its eerie dragon centerpiece and colorful waterslides wrapped in overgrown vegetation.
The rest of the day is for exploring the city and enjoying the atmosphere of the walking street again.
Day 17 – Hue to Hoi An (Hai Van Pass)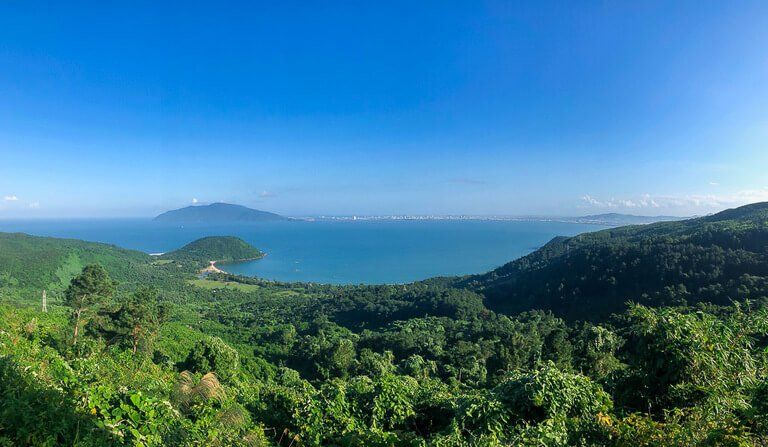 You have a few options available for getting from Hue to Hoi An:
You could take a train to Da Nang and arrange onward travel from Da Nang to Hoi An (read our in depth transport guide Da Nang to Hoi An).
Alternatively, you could book a private transfer by car. The car would be safe, comfortable and relaxing but is more expensive.

Your final option (and the one we hope you will choose!) is to drive yourself from Hue to Hoi An by motorbike. For a small fee, you can hire a guide to lead your trip and it's worth the money 10 times over.
You can pay to travel on the back of a tour guide's motorbike if you don't feel confident enough to drive 100 miles in Vietnam (we understand!). However, if you can pluck up the courage to drive it yourself, you should go for it!
The traffic is frantic but your guide will perform the role of creating room for you behind him. The only parts of the journey on busy roads are in Hue, on the highway before Lang Co beach and in Da Nang. The rest is through stunning countryside on narrow paths cutting between rice fields and the 21km stretch of scenic roads making up the Hai Van Pass.
This was one of our favorite days in Vietnam, the motorbike ride is nerve racking but exhilarating and you feel a real sense of achievement when you arrive into Hoi An 8 hours after leaving Hue!
Read our complete guide to driving the Hai Van Pass From Hue To Hoi An.
Days 18, 19, 20 & 21 – Hoi An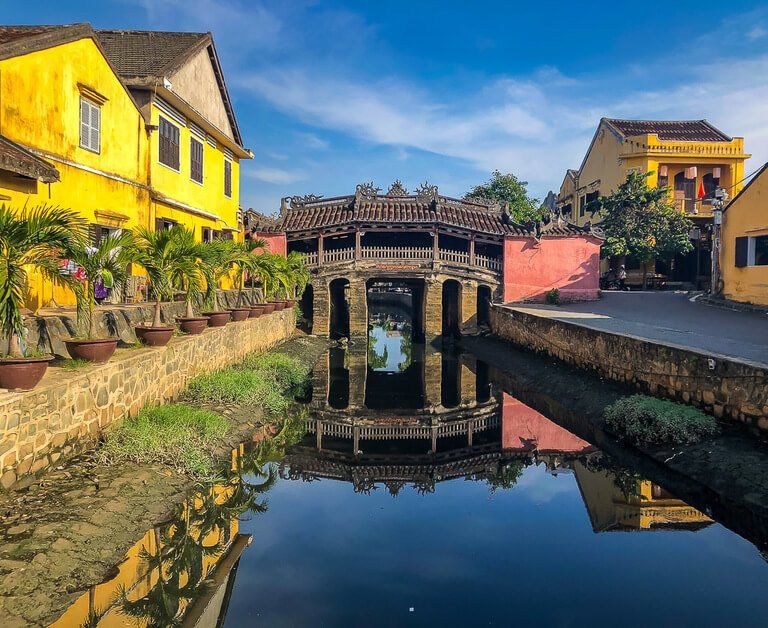 You might be wondering why Hoi An has such a high proportion of the entire 3 week Vietnam Itinerary? When you arrive you will understand!
Hoi An is the perfect place to chill and enjoy the last few days of what has been a hectic journey through Northern and Central Vietnam. The unique and charming ancient town radiates a calming atmosphere you can't find anywhere else in the country.
In a nutshell, here's how to spend days 18, 19, 20 and 21: (But You Can Read Our Complete Guide To Hoi An Here!)
Day 18 – Grab a mountain bike and cycle to An Bang beach (or any other beach along the shore). Spend the morning relaxing with a cocktail before taking the long way back to town. Zig zag through countryside roads surrounded by green vegetation. At night you will be sucked in by the ancient town's charm.
Day 19 – Spend the day in the ancient town being fitted up for clothes, drinking awesome coffee, eating delicious Banh Mi, shopping, taking a cooking class or any of the other things to do in our Hoi An guide!
Day 20 – Take a day trip to My Son ruins, the golden hands bridge (near Da Nang) or go snorkeling in the Cham islands. Check prices for day trips here.
Day 21 – Assuming a night flight from Da Nang – spend your last day in Hoi An on a private tour with a Vietnam war veteran as we did. Read about the day we spent at a local man's village on a private tour and contact us for further information!
Read More About Vietnam …
---
We hope our 3 week Northern and Central Vietnam Itinerary helps you plan your adventure.
Have you been to Vietnam? Which beautiful cities did you Visit?
Please let us know if you have any questions about this Itinerary or Vietnam in the comment below.
Happy Travels,
Mark and Kristen
Was This Post Helpful? Pin It For Later!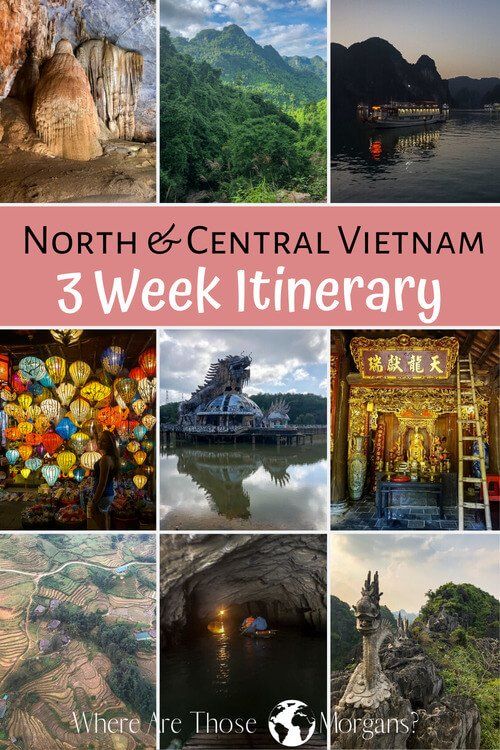 Note: This article contains affiliate links. When you make a purchase using one of these affiliate links, we may earn a small commission at no extra cost to you.
All Rights Reserved © Where Are Those Morgans, LLC. Republishing this article and/or any of its contents (text, photography, maps, graphics, etc.) in whole or in part is strictly prohibited.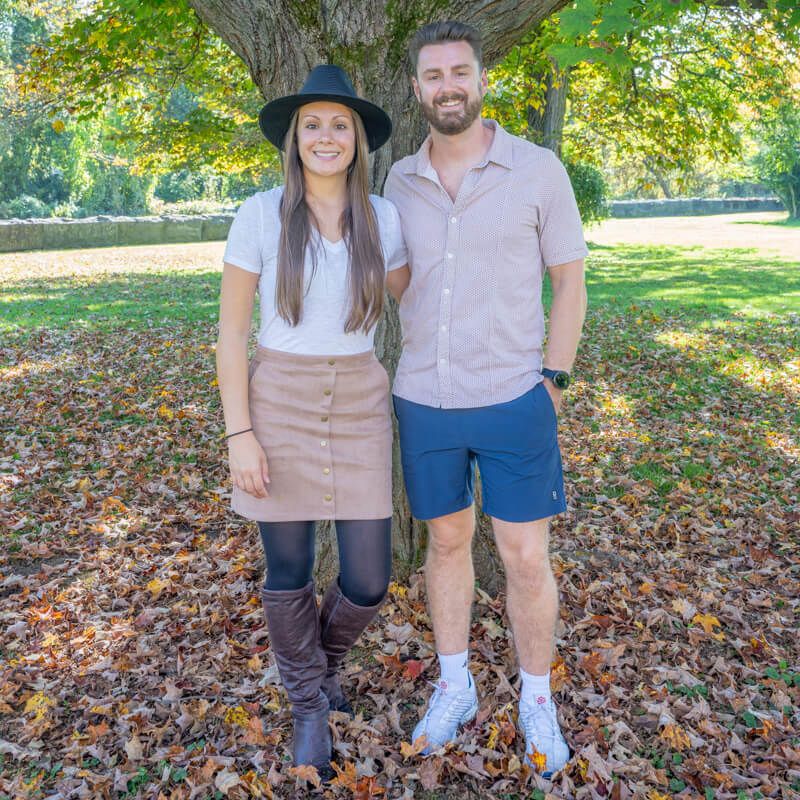 Mark and Kristen Morgan are travel, hiking and photography experts. Over the last 6 years traveling full time, they have explored more than 40 countries and 30 US states.
Their work has been featured in USA Today, Gestalten, Get Your Guide, CityPASS and Condé Nast Traveler along with various other publications.