Are you searching for awesome gift ideas to treat the passionate traveler in your life? A shiny new MacBook Pro would be wonderful, but it's probably just a little outside your price range. What you need is a comprehensive list of the best gifts for travelers that serves two purposes: Useful but affordable products.
In truth, buying a gift for a traveler is easier than melting chocolate over a fire. There are hundreds of incredibly useful gadgets and gizmos to help streamline traveling through airports, security aids, bags, clothes and travel accessories.
We've been traveling the world for over 2 years. So we know what works well and what we personally couldn't live without on the road.
This is an updated list featuring only useful, affordable and highly rated products that we either own ourselves or would like to unwrap on Christmas Day.
Let's find you the best gift for your traveling friend or loved one!
More Gift Ideas: Is your travel bug-bitten loved one into photography (we're guessing yes!)? Read our best gifts for photographers guide next to find the perfect snap happy gift! Or is your traveler into the great outdoors, hiking and camping? Don't miss our must have gifts for the outdoorsy adventurers!
*Please note this post contains affiliate links. If you click on one of them, we may earn a small commission at no extra cost to you! We recommend only products we use and as always, all ideas or opinions expressed in this post are entirely ours. Thank you for the support and happy travels!*
Best Gift Ideas For A Traveler Under US$ 60
Sony Portable Travel Speaker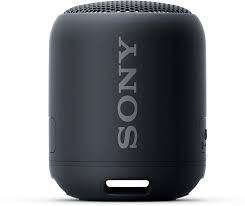 For all types of travel from weekend breaks, business trips and long term travel – a portable speaker is a life saver for anyone who enjoys music. Which is almost everyone! Speakers today can pump out fantastic sound quality from tiny and lightweight devices, perfect for packing in checked or carry on baggage. Sony is a top brand and we couldn't travel without ours.
Osprey Packing Cube Set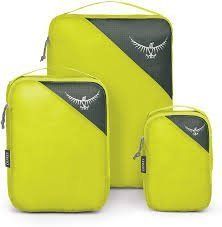 Packing cubes are a game changer. Whether you're spending the weekend at a friends place, 2 weeks in the sun or a year around the world – packing cubes are an ingenious solution to compartmentalizing clothes. Our Osprey cubes are excellent quality but there are cheaper options available. If you're looking for a useful and functional gift for a traveler – this is it.
Peak Design Field Pouch
Peak Design are an innovative carry solutions company creating seriously awesome gear for photographers with a focus on travel, commuting and portability. The field pouch is like an advanced fanny pack for the 2020's. It fits inside bigger bags and acts as a day trip accessory sling bag. Fill it with camera gear or travel documents and passports at the airport. This is a luxury gift item for a traveler but it's a mighty handy one they will love, particularly the travel photographer.
Two Burner Stove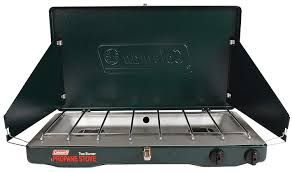 Let's bring things closer to home. If your traveler is more of a road trip, national park, sleeping on mountains type – a two burner propane fed stove is essential. We take ours on every road trip in the US and it's provided us with many excellent mountainside / roadside meals. Adjustable heat controls and wind blockers on either side help create optimal cooking conditions, even in bad weather.
Wireless Headphones / Ear Buds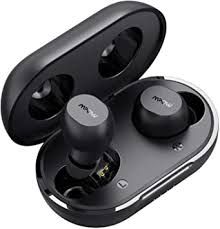 Wireless earbud technology has advanced enormously over recent years. You could splurge on a Bose or Beats pair at US$ 250 or pick up a cheaper MPOW pair for US$ 27 – with a rating of 4.6 on Amazon. The sound quality won't be as immaculate but it won't be far off and they're 10% of the cost. Wireless earbuds are ideal for frequent travelers, taking up basically no space or weight and less bulky than over-ear headphones. We both own a pair of wireless earbuds and they are one of the first things we pack for travel.
Best Gift For A Traveler Under US$ 25
Portable Charger Power Bank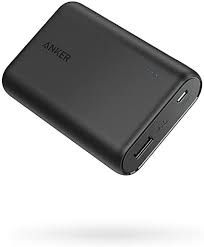 Travelers today carry an arsenal of electronic devices at all times. Cameras, laptops, phones, drones, tablets etc. There has never been a more important time to always carry at least one (better with two) portable power bank chargers. If your traveler is always in Asia or South America or Africa, there will be times when accessing mains power can be challenging. Power banks will allow all devices to be charged without mains power. We always carry two on our travels.
International Travel Plug Adapter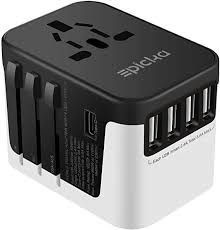 And this is the essential plug adapter your traveler should use when there is access to mains power. These adapters fit any connection and allow any connection to fit the adapter. Plus, there are 4 USB ports for charging all electronics (including power banks). Gone are the days of buying extortionately priced plug adapters in airports. This is one of the best gift ideas for a frequent traveler.
Collapsible Travel Water Bottle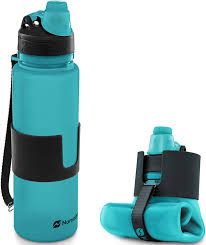 If your traveler is a frequent flier, always backpacking through Asia or hiking in mountains – a collapsible silicone water bottle is a must. Space is at a premium when traveling far and wide, which means a typical thermos / water bottle won't always work. Our Nomader water bottles have been up some bucket list mountains over the years and they're still going strong.
LifeStraw Water Filter

But what about countries without clean running water? This incredible water purifying filter straw removes 99.99% of bacteria and parasites. The straw is light, durable and easy to pack for travelers. The best part is that it can be used to drink water from various water source, such as ponds, puddles and streams. Just place the straw in dirty water, suck up and drink clean water. Seriously!
Silk Pillowcase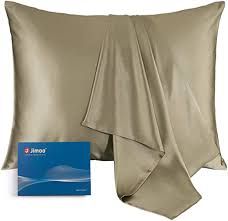 Yes, you read that right – silk pillow case! Consider some of the places travelers stay in when exploring the world. Now think about how much comfort your own silk pillowcase would bring in certain situations. Wrap it around travel pillows when flying, any hotel / dorm pillow or even stuff clothes inside it for a makeshift pillow. Fantastic travel gift idea.
Safety Door Stop
Some places we go to as travelers can be a little suspect and on those occasions it's nice to have a safety door plug stopper fitted with alarm. Our alarms have thankfully never triggered, even in fairly dodgy places we found ourselves in, but the peace of mind we felt with a door stop was worth its weight in gold. Particularly important for solo travelers.
TSA Luggage Locks
Sticking with the safety theme, multiple padlocks are a requirement for frequent travelers. Why multiple? Because most travelers carry at least one main and one secondary backpack or suitcase. Putting number combination padlocks in place is best practice for securing belongings. We always carry a 4 pack, one for each of our carry on bags and one for each of our checked bags.
High Quality Eye Mask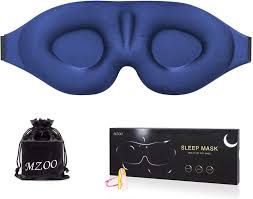 On the face of it (pun intended), an eye mask may not sound like the most glamorous gift idea for a traveler, but we guarantee it will be one of the most used. You've seen and maybe used a typical cheap thin mask that lets too much light in and always falls off? This eye mask changed our perceptions of what a high quality mask is and can do on long flights! Memory foam eye pieces form around the eye to completely block light and a moldable nose-piece means it sits perfectly on any face. Excellent gift.
Smartwool Hiking Socks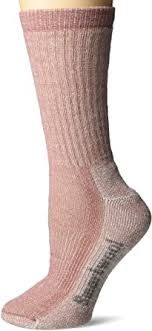 Quality socks are one of the most underrated gift ideas for a traveler, especially long term backpackers. These wool socks are built for comfort, performance and durability – perfect for long days of casual use or hiking. Smartwool socks are designed specifically for hiking, running, cycling, skiing etc so be sure to pick the most appropriate style for your recipient.
Bee's Wrap Food Storage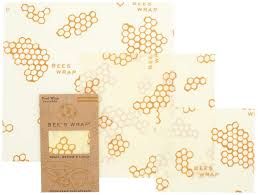 If you've never heard of Bee's wrap you should check them out – their food storage wraps replace the need for plastic completely. For travelers, grabbing food on the go is an every day occurrence, whether it's at airports or lunch from supermarkets. We always struggled with keeping food fresh and contained but now we use bee's wrap. Perfect gift for eco-friendly travelers.
Best Travel Gifts Under US$ 15
Handy Microfiber Dry Towel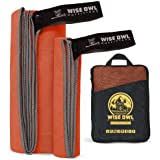 A microfiber towel is almost as important as a passport for long term travelers. These things take some serious beating when staying in hostels, cheap hotels and beach huts – plus hiking, surfing, spending the day at the beach, snorkeling and pretty much everything else! We each have a pack of 3 that come everywhere with us. They're lightweight, quick drying and compact.
Reusable Bag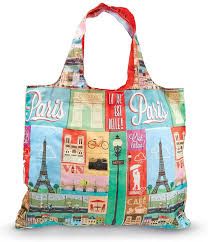 A reusable bag is another of those non-glamorous gifts for a traveler that will be super useful. Folds down into nothing and brings a smile to the face every single time we go to a supermarket in a country in which bags aren't provided. The amount of occasions a simple reusable shopping bag has saved us is beyond measure. We also use them for carrying laundry, storing dirty or wet gear and picnics. They clean up in a flash!
Travel Electronics Organizer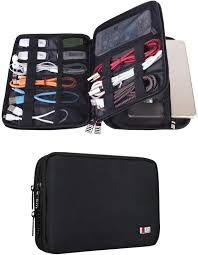 Electronic devices account for a large proportion of a travelers gear load. But each device requires cords, cables and chargers. It soon gets out of control and the only way to reign in the chaos is with an electronics storage organizer. This cheap but exceptionally useful gift idea is another of the first items we pack for any trip. For the organized and strategic traveler, there is no better gift!
Soft Cover Moleskin Notebooks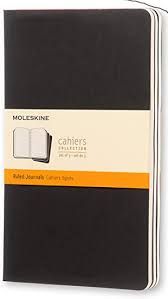 Everything is digital in today's world, but there's nothing like scribbling notes or sketches by hand onto paper when traveling through new countries. Pick up a set of soft cover moleskin notebooks – either lined or graph paper for writing and drawing respectively – for the traditionalist or creative traveler.
Silicone Luggage Tag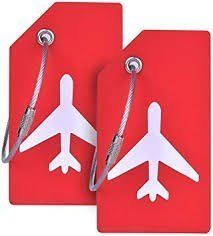 Have you ever stood at an airport carousel and thought every bag looks the same? Yep, us too. That's why having something unique and brightly colored attached to a suitcase or backpack is incredibly handy for the frequent traveler. Silicone luggage tags are cheap, durable and effective at helping travelers pick out their needle in a haystack.
Solid Lotion Bee Bar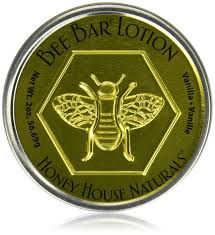 You know how frustrating it is getting through airport security when you have liquids in a clear bag that have to be under a certain volume? Lotion is one of those important self-care items usually bought in a large bottle, far too large to get through security. Well, there is a solution – a solid lotion bar. Beeswax lotion and shea butter essential oils and butters release into skin exactly the same as liquid lotion but without the travel issues!
Customizable Passport Holder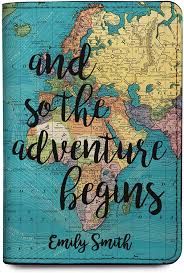 Customizable passport holders are a thoughtful gift idea if your traveler is a frequent flier. Choose a cover and words that will make your recipient smile or feel inspired every time they pass through an airport. Passports are the most important document a person carries when traveling internationally, so it is critical to keep it safe.
Stocking Filler Gift Ideas For A Traveler
Travelers World Scratch Map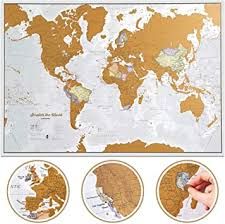 Scratch maps are a perfect stocking filler for the true globe trotting traveler who is on a quest to see the world. Frame the map, hang it in the bedroom and scratch off the coating of each country visited. Comes with bonus map of the US for scratching off each of the 50 states.
Travel Savings Fund Suitcase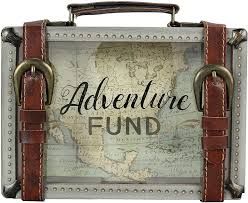 The perfect stocking filler for those who save coins and small change to put toward a next vacation or flight. Choose a visible place to put this travel piggy bank jar – such as the kitchen, so it serves as a constant reminder that there's a vacation to look forward to!
City Map Whisky Tumblers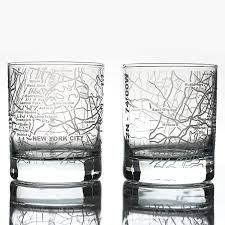 And one final stocking filler perfect for any travel lover who enjoys a stiff drink from time to time. This set of 2 tumblers can be personalized with maps of the recipients favorite city from New York to LA or Chicago.
And that's a wrap – again, pun intended! We hope this list helped you pick out the best travel gift for your loved one.
Please let us know if you have any questions about any of the ideas listed above, we'll be happy to help.
If you're not exactly sure which gift your avid traveler needs, send them a link to this webpage and let them choose!
-Happy Shopping-
Was This Gift List Helpful? Pin It For Later!
Valuable Resources For Your Next Trip