Planning the perfect Sedona itinerary depends on two major factors. How many days do you have in Sedona? Are you visiting Sedona mainly to hike? We're here to help you plan the best possible Sedona itinerary to suit your needs, with ideas for 1 through 7 days and for both hikers and non hikers.
We spent 8 fun-filled days relentlessly exploring Sedona from sunrise to sunset and it was one of our favorite places to visit in the US to date.
In this guide we will cover:
How many days you need in Sedona
Important things to know about visiting Sedona
Best things to do and renting a Jeep
1-7 days Sedona itinerary for hikers
1-7 days Sedona itinerary for non-hikers
Best time to visit, where to eat and stay
Let's get right into creating your perfect itinerary to visit Sedona, Arizona!
*Please note this post may contain affiliate links. If you click on one, we may earn a small commission at no extra cost to you! Read more in our disclosure policy.*
How Many Days In Sedona?
Sedona is home to some of the most fun things to do in Arizona. The spectacular Sedona red rock landscape is filled with endless potential for outdoor adventure. You could spend 2 weeks in Sedona and still have action packed days in your itinerary.
However, not everyone has 2 weeks of vacation time and more importantly, not everyone can afford to stay in an expensive place like Sedona for 2 weeks. That includes us!
So how many days is the perfect amount of time to spend on your visit to Sedona? Well, it depends if you intend to hike or not.
How Many Days For Hiking In Sedona?
Hikers should plan for 3-7 days in Sedona. You will need a minimum of 3 days if you want to hike the best trails in Sedona. A week might sound like a lot but you will see how we easily fill 7 days with nothing but hikes in our hiking itinerary below.
How Many Days In Sedona Without Hiking?
Non hikers should plan for anywhere between 1-7 days in Sedona, depending on interests and priorities. We'll show you how to fill 7 days in Sedona without including a single hike. You can switch and swap activities until you have the perfect itinerary for your visit.
How Many Days If You Want To Hike And Sightsee?
The longer the better. Aim for 5-7 days or even longer. Hiking in Sedona eats up big chunks of your day, so you'll need to be well organized to create an efficient itinerary filled with hikes and other attractions. Prioritize certain hikes and top attractions to visit.
How Long Did We Spend In Sedona?
We spent 8 days in Sedona, which gave us plenty of time to tick off the major Sedona attractions and activities but we had to cut one or two of the longer hikes so we didn't use up valuable time. If money and time were of no concern, we would plan to spend 10 days in Sedona if it were our first visit.
What If You Only Have 2 Days Or 3 Days In Sedona?
You can race through Sedona's top hikes and top attractions with two days or three days in Sedona. But you will also have to compromise and cut out certain hikes or attractions. The good news is that leaves plenty of things to do on your second visit to Sedona!
Best Things To Do In Sedona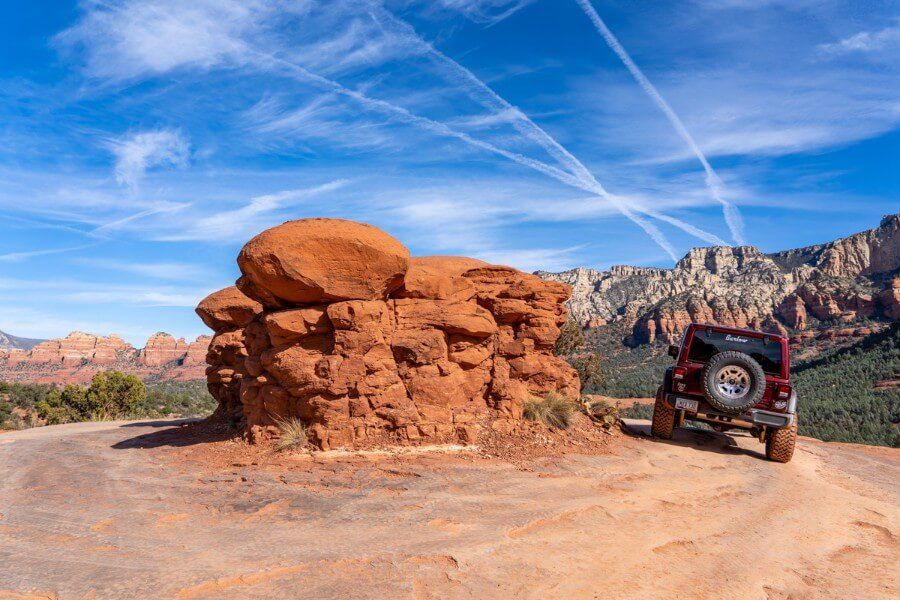 Hiking is by far the most popular thing to do in Sedona. We were genuinely blown away by Sedona's network of awesome hiking trails and how easy they were to reach.
But Sedona is not a one trick pony. On the contrary, you can easily fill a one week itinerary in Sedona without stepping foot on a single hiking trail.
Let's take a quick look at just some of the best things you can do on a visit to Sedona:
Hike amazing trails
Explore hidden caves in Sedona
Drive awesome off road Jeep trails
Taste wine on the Verde Valley Wine Trail
Ride the historic Verde Canyon Railroad
Visit ancient ruins in Sedona
Photograph stunning sunrises and sunsets
Get in touch with your spiritual side
Browse art galleries
Shop 'til you drop in independent stores
Things to do: Read our popular guide to the 20 best things to do in Sedona, Arizona to see what else is in store for your visit.
What You Need To Know About Visiting Sedona
Crowds
Sedona is an immensely popular year round tourist destination in the US southwest, but Spring and Fall are the busiest and most expensive seasons to visit with constantly crowded trails and attractions. Visit in Winter months if you want to escape the crowds.
Parking
Getting parked at hiking trailheads and popular attractions is going to be your biggest concern when you visit Sedona. We recommend you wake up early and arrive at trailheads around sunrise so you don't spend all day trying to park.
Shuttle
Consider using the Sedona Shuttle park and ride service to reach some of the most popular hikes in Sedona. This will help to alleviate road traffic and long lines of cars in residential areas. The shuttle runs Thursday through Sunday year round between 8am – 5pm.
Weather
Spring and Fall are busy because weather conditions are perfect for outdoor activities. Temperatures can be extremely high in Summer which means it is either dangerous for hiking or you could be forced indoors during the hottest hours. Winter has cold mornings and evenings but warm days so you need layers.
Renting A Jeep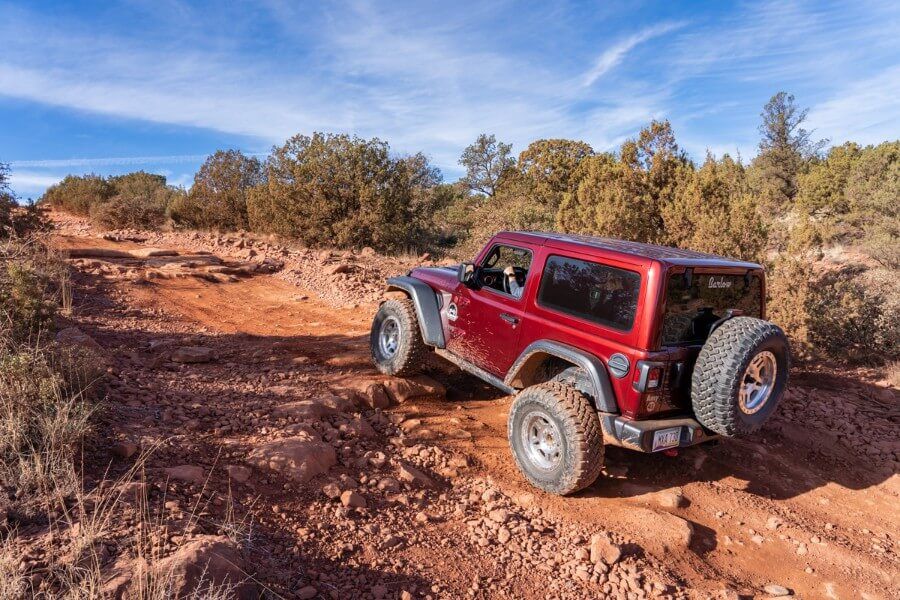 Choosing whether or not to rent a Jeep was the biggest call we had to make on our own 8 days Sedona trip. In the end we decided to rent a Jeep for 3 days with Barlow and it was a game changer.
Not only does it mean you can drive Sedona's exhilarating off roading trails but it also gives you exclusive access to some of the harder to reach areas, including two of the most popular hiking trails in Devils Bridge and Soldier Pass. This means you don't have to worry about parking or taking the shuttle.
Renting a Jeep is not cheap and we know it won't be for everyone, but this is the one thing to splurge on in Sedona if you have cash to splash.
Jeep Trails: Read our roundup of the 9 best Jeep trails in Sedona so you can what to expect if you rent a Jeep, with detailed trail guides and photos.
1-7 Day Sedona Itinerary Ideas For Hikers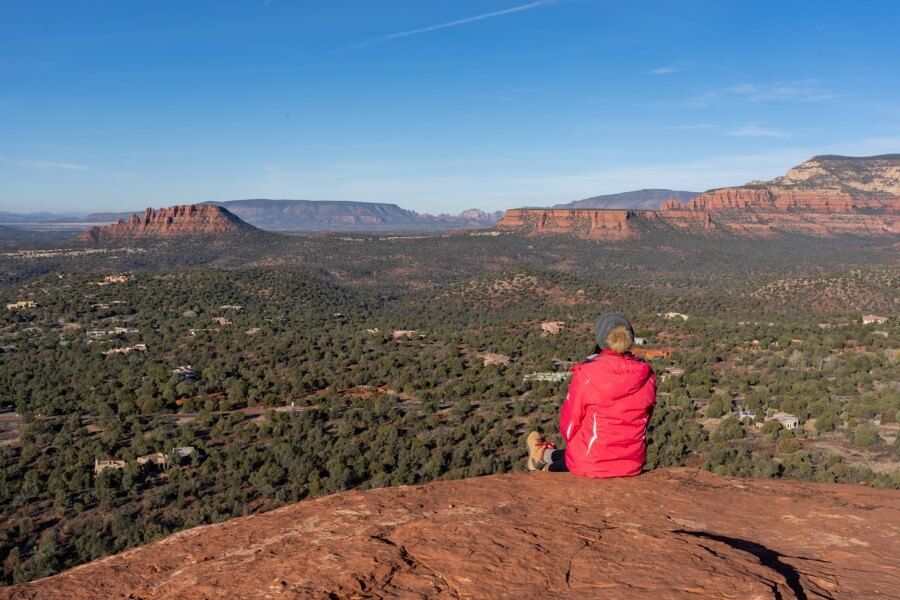 You're an avid hiker and you can't wait to explore Sedona's remarkable maze of hiking trails. We hear you!
We're going to walk you through an example 7 day Sedona hiking itinerary with ideas for how you can tag on some of the other things to do around town in the evening.
Remember, this is just an example and you should rearrange hikes to suit your skill level. We will include trail difficulty next to each hike.
Top Tip – If you can get parked at one trailhead with other major hikes nearby, use connecting trails instead of trying to park again.
Let's get into the Sedona hiking itinerary:
Day 1
– Morning: Hike Doe Mountain for sunrise (moderate) and Bear Mountain (hard)
– Afternoon: Hike Fay Canyon (easy / moderate)
– Evening: Tlaquepaque Arts & Shopping Village
Day 2
– Morning: Hike Boynton Canyon to Subway Cave (moderate)
– Afternoon: Hike Birthing Cave (easy) and Keyhole Cave (hard)
– Evening: Sedona Winery
Day 3
– Morning: Hike Devils Bridge at sunrise (moderate) and Soldier Pass Cave (moderate)
– Afternoon: Hike Scorpion and Pyramid Mountain Loop (moderate)
– Evening: Watch sunset at Lovers Knoll or Red Rock Crossing vista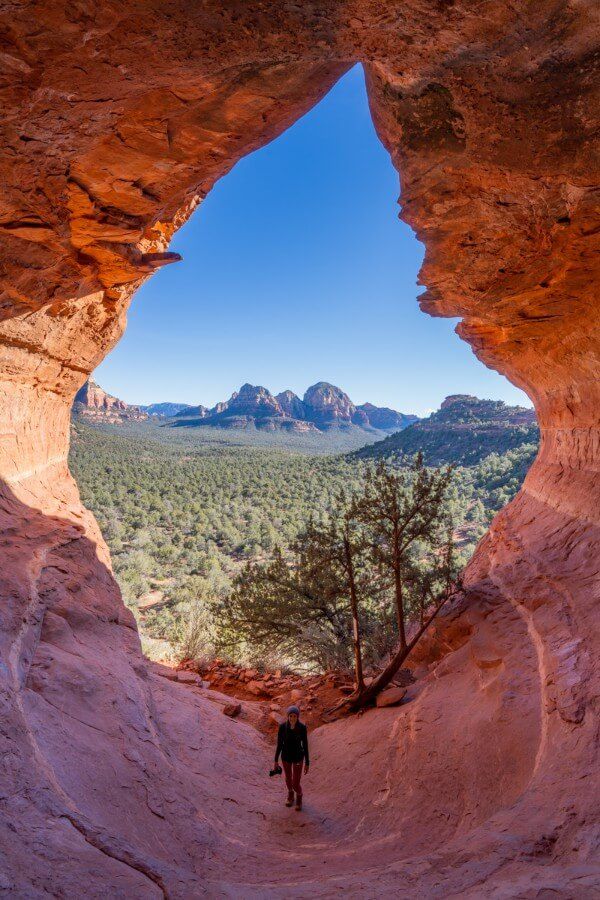 Day 4
– Morning: Hike Cathedral Rock for sunrise (hard)
– Afternoon: Hike Bell Rock and Courthouse Butte Loop (moderate)
– Evening: Sunset at Chapel of the Holy Cross
Day 5
– Morning: Hike Wilson Mountain (Hard)
– Afternoon: Hike Munds Wagon to Hangover Loop and Merry Go Round (moderate)
– Evening: Wineries in Cottonwood
Day 6
– Morning: Hike West Fork of Oak Creek (easy) and visit Slide Rock State Park
– Afternoon: Hike Little Horse to Chicken Point Overlook (moderate)
– Evening: Hike Sedona View (easy) and photograph Airport Mesa at sunset
Day 7
– Morning: Hike Chimney Rock and Little Sugarloaf for sunrise (moderate)
– Afternoon: Hike Robbers Roost to Hideout Cave (easy) and visit Palatki Heritage Site
– Evening: Visit Amitabha Stupa & Peace Park
1-7 Day Sedona Itinerary Ideas For Non Hikers
Hiking isn't your thing, but you can't wait to explore the best of Sedona via every other means possible. We hope you're ready to be blown away by an action packed Sedona itinerary without stepping foot on a single hiking trail!
Remember, this is just an example of how you can spend your days in Sedona. Rearrange activities and attractions within each day to suit your priorities and preferences.
Top Tip – Book as many things as you can in advance if you plan to visit Sedona in Spring or Fall. Alternatively, visit in Summer or Winter to stand a better chance of last minute bookings.
Let's get into the non hiking Sedona itinerary:
Day 1
– Morning: Drive scenic highway 179 to Montezuma Castle and Well National Monument
– Afternoon: Spend the afternoon tasing wine in Cottonwood's gorgeous wineries
– Evening: Stop for a stunning Sedona sunset on Red Rock Loop Road
Day 2
– Morning: Ride the historic Verde Canyon Railroad (book in advance)
– Afternoon: Visit Tuzigoot National Monument
– Evening: Taste wine at some of the best wineries in Sedona in Clarkdale and Jerome
Day 3
– Morning: Visit Amitabha Stupa & Peace Park and Sedona Heritage Museum
– Afternoon: Spend the afternoon cooling off at Slide Rock State Park
– Evening: Sunset at Chapel of the Holy Cross
Day 4
***Hire a Jeep for 2 days***
– Morning: Drive your Jeep to Palatki Heritage Site and Honanki Heritage Site
– Afternoon: Drive Outlaw, Ranch Loop and Diamondback Gulch Jeep Trails
– Evening: Watch sunset at Airport Mesa
Day 5
– Morning: Drive Mystic Vista for sunrise and drive Schnebly Hill Road to the overlook
– Afternoon: Drive the famous Broken Arrow Jeep Trail and relax at the Sedona Vortexes
– Evening: Drive Soldier Pass (with permit) and watch sunset behind Dry Creek trailhead
***Take Jeep back***
Day 6
– Morning: Fly high above Sedona in a hot air balloon at sunrise
– Afternoon: Browse art galleries and unique independent stores at Tlaquepaque Village
– Evening: Eat and drink in Uptown Sedona
Day 7
There are still so many things you could do on your last day in Sedona depending on your hobbies and interests.
Here are a handful of options:
– Biking: Hire bikes at Thunder Mountain and hit Sedona's top mountain biking trails
– Golf: Book a round of golf with a view at Sedona Golf Resort
– Tour: Try a popular Jeep tour, winery tour, helicopter tour or day trip tour in Sedona
Read: We have rounded up the 18 best Sedona tours from a diverse collection of activities to help you choose the perfect tour option for your visit.
Combining The Best Of Sedona Into One Itinerary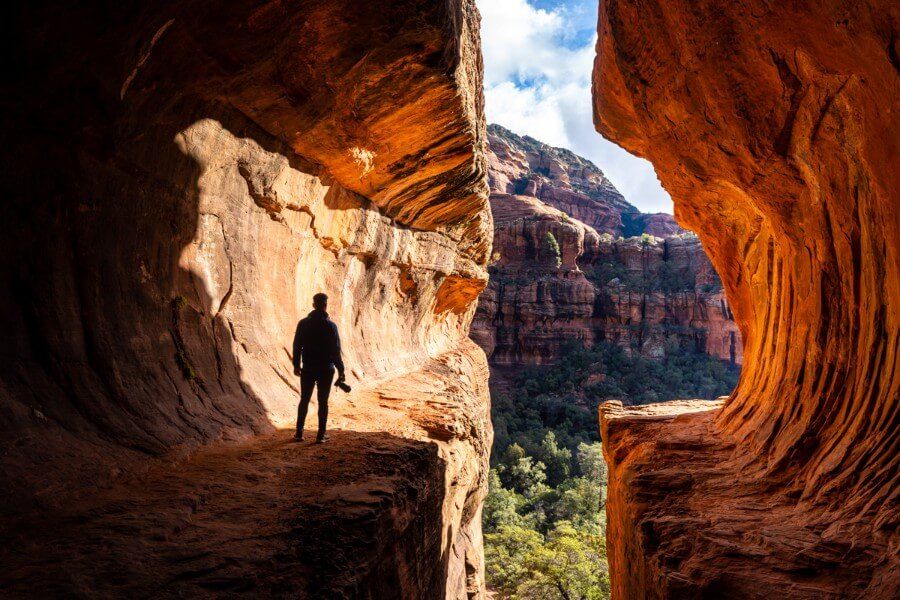 Are you visiting Sedona to do everything you possibly can in one hit? That's exactly what we did and it was one of our favorite trips to date.
The key to making the most of your Sedona vacation is getting up early to hike the busiest trails including Cathedral Rock, Devils Bridge, Bell Rock and Soldier Pass. Then you can spend the rest of your day visiting attractions around the area without losing time waiting to park at trailheads.
Use this guide to plan out every day before you arrive so you don't lose time planning each day when you are in Sedona. Pick out what you think are the best hikes, caves and Jeep trails. Leave the rest for your second visit.
Where To Stay In Sedona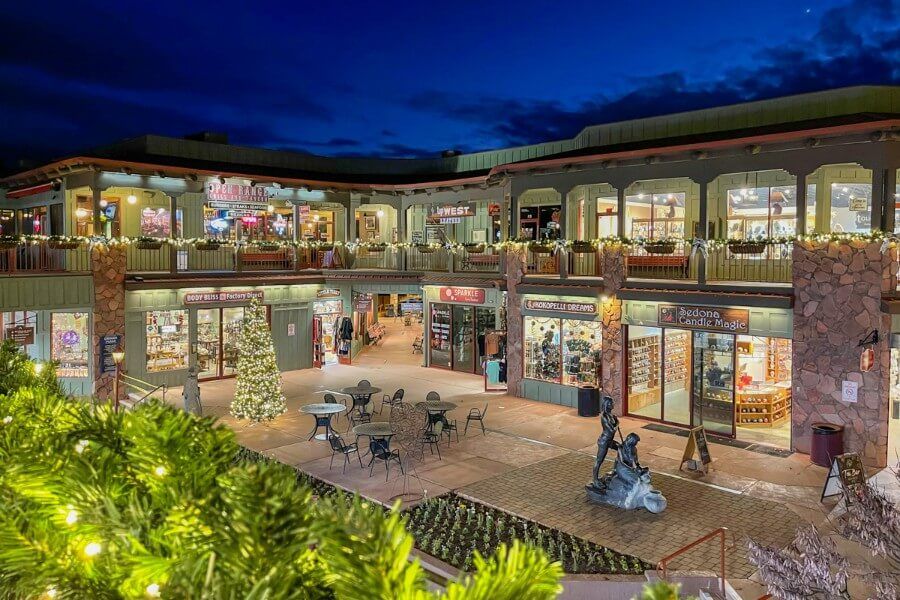 There are 5 main areas you can choose to stay around Sedona. They are Uptown, West Sedona, Oak Creek Canyon, the Village of Oak Creek and Cottonwood. Each has its own pros and cons.
Here's a summary of the best hotel in several categories:
Read: Our popular guide on exactly where to stay in Sedona covers the top rated hotels in each budget category from all 5 popular areas of town.
Where To Eat In Sedona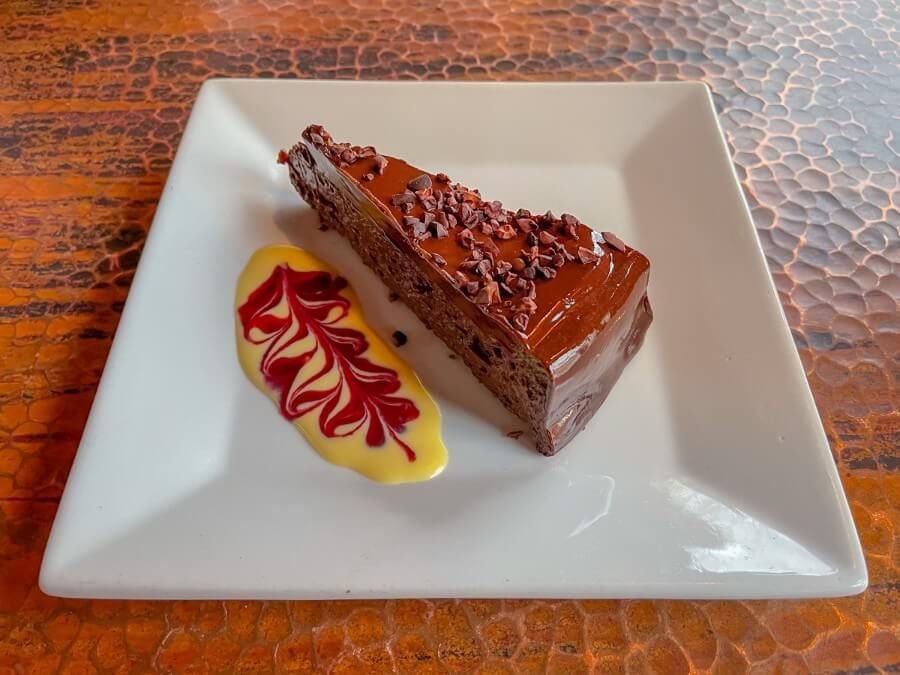 Here are some of the best places we ate at in Sedona as well as other top rated spots we will visit next time we're in town:
Elote Cafe – Mexican
Outlaw Grille – Hamburger
Momos Kitchen – Korean
Pisa Lisa – Pizza
Gerardo's Italian Kitchen – Italian
Rene at Tlaquepaque – Continental (upscale)
Senor Bob's Hot Dogs – Amazing fast food for lunch
Up the Creek Bistro – Quality pub grub (in Page Springs)
Red Rock Cafe – Breakfast and brunch (in Village of Oak Creek)
Best Time To Visit Sedona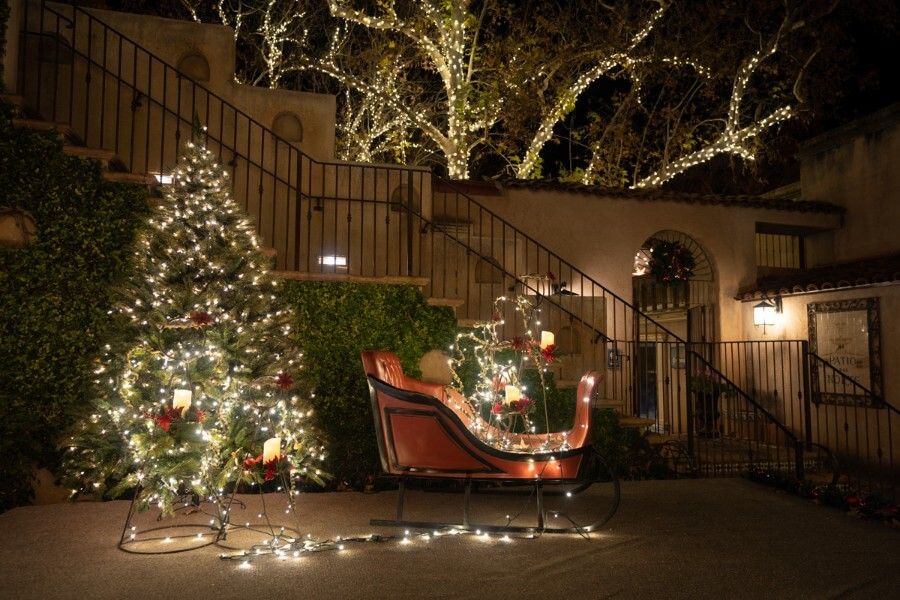 Let's finish with a quick look at the best time of year to visit Sedona to help you choose the perfect month for your trip.
Spring and Fall
March, April, May, September and October are the busiest months in Sedona. That means inflated hotel prices, more people on hiking trails, busier attractions, booking restaurant reservations and more traffic on the roads.
But Spring and Fall are the most comfortable seasons of the year to visit Sedona. You will benefit from warm temperatures in the morning and evening which make exploring easy.
These two shoulder seasons are the best times of year to plan your bucket list road trips around the USA.
Summer
Summer is a good time to visit Sedona if you are used to extreme heat and want to avoid the busiest periods. Hotel prices drop slightly, trails will be quieter and you'll have longer daylight hours.
However, you have to be very careful on the hottest days and you could quite easily lose a chunk of the day between 11am – 3pm.
Winter
Winter is the quietest and cheapest time to visit Sedona. Hotel prices are as low as they get, Jeeps can be rented for cheaper daily prices, hiking trails are as quiet as they will be all year and no restaurant reservations are needed.
However, the mornings and evenings can be freezing cold. We had to pack layers and fur coats to stay warm in the morning but be cool enough to hike at midday when the sun is warmer.
We visited Sedona in December and we thought it was busy but we were told several times that it was quiet by Sedona's standards. Sharing sunrise hikes with so many others was unusual.
Low season evidently doesn't exist in Sedona anymore!
Our Popular Sedona Guides
Things to do – Our roundup of the 20 best things to do in Sedona is the perfect place to start planning your visit to Sedona.
Hiking – Find out everything there is to know about hiking with our popular guide to the 20 best hikes in Sedona, including easy trails, hard trails, cave hikes and hidden gems.
Hotels – Find the perfect hotel for your visit to Sedona with our comprehensive guide on where to stay in Sedona for your budget.
Photography – Our collection of the 15 best sunrise and sunset photography locations in Sedona includes the perfect mixture of iconic and secret spots.
Our Popular Itineraries
We hope this Sedona itinerary examples guide helps with planning your visit to northern Arizona!
Please let us know if you have any questions about creating your Sedona itinerary in the comments below.
Happy Travels,
Mark and Kristen
Was This Post Helpful? Pin It For Your Hike!