In this comprehensive step-by-step guide, we are going to explain how you can plan the perfect road trip. We want to help you prepare, save money and enjoy every minute of your upcoming bucket list worthy road trip.
We suggest you grab a pen and paper or a laptop to work through this road trip planning guide step-by-step. Many of the links in this article will give you additional information or help you directly book anything you may need.
Our 'how to plan a road trip' guide will cover:
10 simple steps to plan a road trip
How to choose a destination and plan a road trip route
How to create a road trip budget
Important information on how to prepare your vehicle
Best road trip planning apps
Road trip tips and mistakes to avoid
This guide will use road trips across the United States as an example, but the information will apply to any destination you plan to take a road trip.
Bookmark or save this page so you can keep referring to this how to plan a road trip guide as you plan and prepare for your epic journey.
Let's start planning a road trip!
*Please note this post may contain affiliate links. If you click on one, we may earn a small commission at no extra cost to you. Thank you for supporting the free content we provide! Read more in our disclosure policy.*
What Is The Best Way To Plan A Road Trip?
The best way to plan a road trip is to break down the planning process into simple and easy to follow steps. So in this how to plan a road trip guide, we will show you 10 easy steps to follow when planning a road trip.
We will also highlight the mistakes you should try to avoid as well as give you some insider tips so your road trip goes as smooth as possible.
Planning for a road trip can be both exciting and overwhelming. But it doesn't have to be difficult. Let us help you take away some of that road trip planning stress.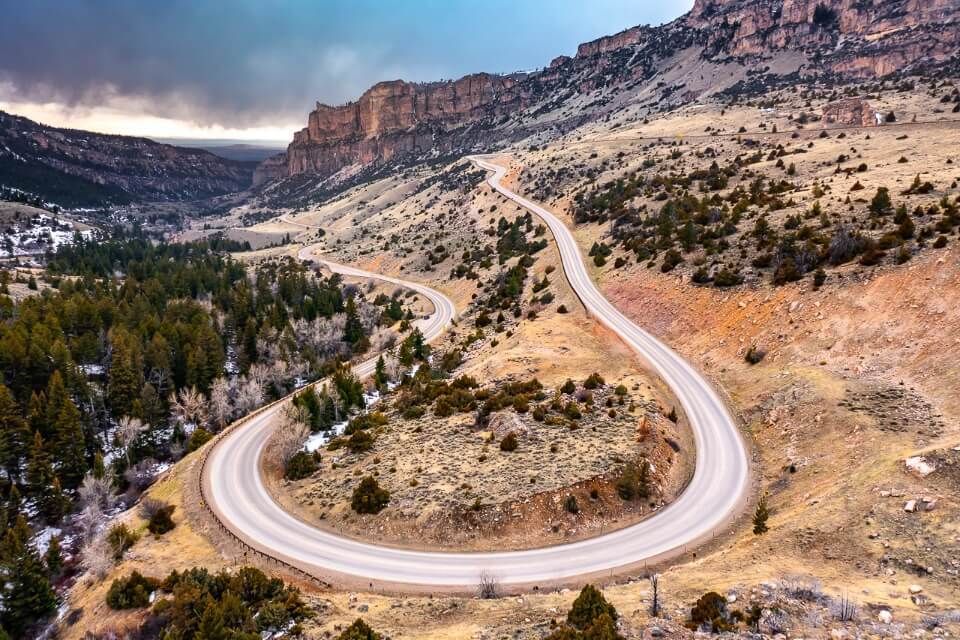 Key Questions To Consider
Having driven across the United States multiple times in all types of weather conditions, we have become pros when it comes to preparing for the worst.
Consider this guide a complete cross country road trip planner!
The best way to start planning for a road trip is to formulate a loose plan based on a few basic questions. Then we will fine tune your road trip itinerary, road trip packing list and accommodation options.
If you plan to road trip with others, make sure they are involved in the decision making process as well.
Itinerary – What region do you want to travel?
Timeframe – How long will the road trip be?
Weather – What climates will you experience?
Budget – How much do you have to spend?
Vehicle – How are you going to get around? Car, SUV or Campervan?
Camping / Sleeping Options – Where do you plan to sleep? Hotels, campsites or maybe in your car?
Food – Will you cook your own food or eat at local restaurants?
Must-See Experiences – Is there an attraction or site you really want to see?
Take some time to think about each question, but don't worry because we will work through each road trip scenario with you.
10 Easy Steps To Plan A Perfect Road Trip
We will be honest and say this how to plan a road trip guide is a monster. It is almost 6,000 words in length. But our road trip planning guide is tried and tested.
We have taken years of road trip experience and whittled it down to concise and important information you will need for your trip.
This is will be only only guide you need for how to plan a successful road trip.
1. Choose A Road Trip Destination
The first step in planning a road trip is figuring out where you want to go. Do you want to drive cross-country? Or do you just want to visit a specific region on a short weekend getaway?
Do you see yourself soaking up spectacular scenery in national parks or would you prefer to take in famous city skylines like New York City?
The beauty of a road trip is flexibility. You won't be limited and held back by train schedules or late flights. You can also just pull over on the side of the road if something catches your eye.
Here are some of the best ways to research potential destinations for your road trip:
Pinterest – Create travel boards on pinterest and save your bucket list places. We have several road trip boards on our Pinterest account, check them out!
Instagram – This is an easy way to find epic road trips and new scenic drives. Use hashtags for specific destinations to find photos and videos from influencers (#usroadtrip).
Travel Blogs – We may be a bit biased, but travel blogs are the perfect place to find road trip inspiration. Bloggers spend a lot of time researching and traveling to popular destinations. First hand experience is always priceless.
Personal Preference – Do you have a specific destination in mind? What are you waiting for? Life is short so plan your cross-country road trip with your loved ones to create lasting memories. Check our popular road trip itineraries here.
Guidebooks – By definition, a guidebook gives useful information about a specific location or particular subject. We aimed to do just this with our location specific Guidebook itineraries to help you find all those local attractions easier. Click here to shop our Guidebook Itineraries now.
2. Determine Length Of Vacation
The second step when planning a road trip is to determine how long your road trip will be. While the amount of time may vary between people, the amount of time you spend driving everyday is an extremely important consideration.
How Long Is Too Long For A Road Trip?
From our road trip experience, it is best to have two weeks available for the duration of your trip if you plan to visit multiple states. This way you minimize your driving time each day while covering more attractions.
But if you only have a few days for your road trip, we would suggest trying to cover a smaller driving distance rather than trying to cram in a cross-country road trip. While you will cover less area, you will see more attractions everyday.
Long drive times are just not fun. In fact, if you spend many hours behind the wheel day after day, this can become both exhausting and dangerous.
The best way we have found to combat this problem is to limit how many hours you drive in a day.
How Long Should You Drive On A Road Trip?
Depending on your source, there are many different answers to this question. Some sources recommend you drive no more than 8 hours per day and some sources recommend you drive no more than 12 hours per day.
But let's look at some math to get to the answer shall we?
If you assume an average speed of 70 MPH with an estimate of 500 miles driven per day, this would equate to just over 7.14 hours of actual drive time.
Keep in mind you may be able to drive faster or slower depending where you are planning a road trip. However, based on these numbers and our experience, we recommend you drive no more than 5-6 hours in a day.
Remember you also need to account for traffic, road work and stopping for gas or food. If you plan to drive for 8 hours and then get caught in traffic for a few hours, your road trip has gotten off to a really bad start.
Road Trip Tip: Try to factor in an extra day just in case something unexpected comes up. We like to call this your 'fudge day.'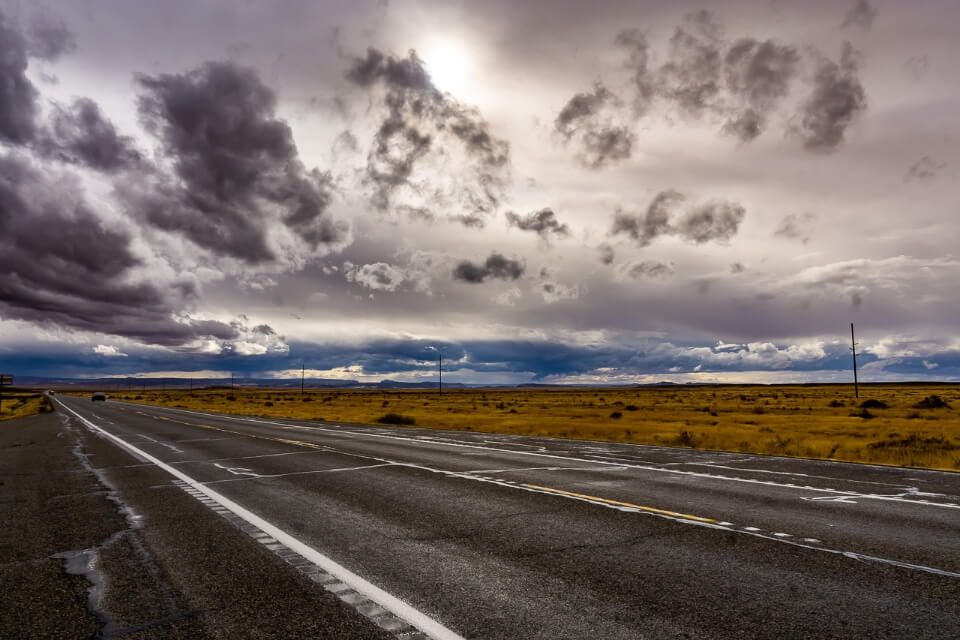 3. Create A Road Trip Budget
A road trip can be one of the most cost effective ways to travel if you are on a tight budget. But costs will greatly depend on your travel plans and travel style.
We recommend you create a road trip budget because if you don't budget, you will most likely overspend. One of the best ways to minimise costs is to plan out your expenses.
This is what we typically budget for when planning a road trip:
Gas
Accommodation (hotels, camping, etc.)
Food and meal preparation
Rental car or personal vehicle costs
Major transportation (flights or trains if needed)
Attractions
Before trip costs (tent, cooler, hiking boots, etc.)
But luckily, there are many ways to save money when budgeting for a road trip. For example, if you are on a strict budget, you can choose to camp and make your own meals.
Alternatively, if you are don't mind splashing out on luxurious accommodation and fine dining, find the places you want to indulge and calculate potential costs.
How To Calculate Your Road Trip Budget
The first part of planning a road trip budget is to establish a ballpark figure about how much you are willing to spend. For this example, we will use a $3,000 budget for a 10 day road trip.
This example is going to assume you are staying in hotels and plan to visit National Parks as well as a few major cities.
Setting a road trip budget for each day is key. Once you have a set budget, try your best to maintain this target goal. Let's do some more math:
$3,000 total budget / 10 days = $300 / allocated budget per day
Now if you are traveling as a couple, this budgeted number is quite achievable. But if you are road tripping as a family, this budgeted number is not going to seem like much money.
Remember this $300 / day includes everything we mentioned at the beginning of this road trip budgeting section including gas, food, accomodation, transportation, etc.
Unfortunately, America can be very expensive to travel around.
Below are a few targets you can try to hit of you are on a tight budget while road tripping. Keep in mind these are on the lower end of a budget.
Couples – $100-200 / day
Family – $300-400 / day
Solo Traveler – $80-100 / day
How To Minimize Costs While Traveling
Here are a few great tips to help you stay within your road trip budget.
Balance expensive days with cheap days – For example if you splashed out on luxury accommodation in Yellowstone National Park, then balance this high cost with lower costs of camping near Mount Rushmore.
Avoid traveling during peak season – This is when demand is at its highest meaning accommodation is extremely expensive and sells out very quickly. Read our Grand Canyon in winter guide for more helpful tips about traveling in the off season.
Price out potential costs for flights, rentals and hotels – If prices seem too high, you may need to rethink your budget or choose another starting point.
Road Trip Tip: If you are planning to visit multiple National Parks in the US, purchase an America the Beautiful Pass. For $80, this pass will cover your entry into the parks for an entire year.
4. Book Your Road Trip Vehicle
The next step in planning a road trip is choosing your road trip vehicle. This is how you will get from place to place during your trip.
If you are planning to use your own vehicle or Campervan, this section may not pertain to you. However, we will cover everything you need to do to prep your road trip vehicle later in this post (step # 10).
It is important to think about vehicle size, gas mileage, comfort, safety specs, maintenance, reliability and 4wd when choosing a road trip vehicle.
Using Your Personal Vehicle
If you plan to use your own vehicle for your road trip, here are a few important considerations:
Is your car in good enough condition to handle a road trip?
Do you mind putting miles on your personal vehicle?
Can you accept the wear and tear your vehicle will go through?
Have you kept on top of your regular maintenance? Will you need to have service during your trip?
If you had any concerns about your vehicle when going through these questions, you should consider renting a vehicle for your road trip.
Book Your Rental Car Using Rental Cars
Rental Cars is the best platform to search for rentals because it compares many of the big brand names like Hertz, Enterprise, Alamo, Avis and Budget to find you the best deals.
Here are a few additional things to consider when renting a car for your road trip:
Is there any availability for the vehicle you need?
Can you drop the car off in a different location than you picked it up?
Does your personal car insurance cover your rental?
Are there any hidden costs?
Be sure to familiarize yourself with your rental when you initially pick it up at your starting point. Make sure the car is in good condition and you have the required paperwork.
Do you need to book a flight too? We always recommend skyscanner to book flights. Skyscanner also compares the biggest names in the airline industry so you are guaranteed to find the best deal.
Renting A Campervan
The COVID-19 pandemic fueled the popularity of #vanlife. You can now rent campervans from many different companies.
Or you can take on an entire campervan conversion to experience a longer cross country road trip.
Here are some things to consider about a campervan option:
Would you be comfortable driving a larger vehicle?
Would you prefer to build your own campervan or rent one for your trip?
Do you need a kitchen, toilet or shower?
If you plan to do a van conversion, make sure you do your research to see what features would be the best for you. But if you are interested in renting a campervan, these are some great options:
Cruise America – Cruise America offers many different sizes of class C motorhomes with all the self contained features you need. The compact model fits 3 people while the large model fits up to 7 people.
Escape Campervans – Escape rents converted and fully equipped premium vans. With 13 convenient locations, 24 hour roadside assistance and one-way options, this just might be the rental for you.
Outdoorsy – With Outdoorsy, you can rent an RV, motorhome, trailer, or campervan from an extensive list of local providers. With 24/7 customer service and support services, you will also have a piece of mind when renting.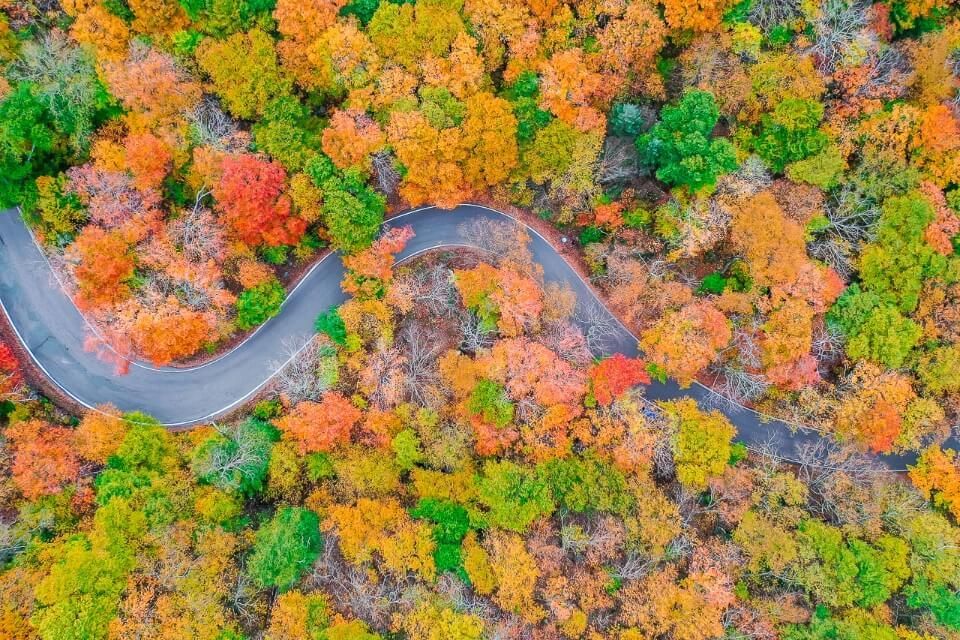 5. Plan A Road Trip Route
With your destination, budget and vehicle figured out, the next step to planning a road trip is crafting the road trip route. The easiest way to plan a general route is the visual way by looking at a map.
Begin by looking at your starting location (point A) and then end with your final destination (point B).
All you have to do from here is decide which points of interest and potential attractions you want to visit.
Here are some things to consider when planning road trip route:
Are you traveling during peak or low season? Peak season will mean more people and more traffic.
What type of weather can you expect? Certain roads may be closed during parts of the year.
Would you prefer to travel along the main interstates or do you want to take the scenic byways?
What do you plan to do during your road trip? Hike new trails or find new photography locations?
Road Trip Planner
There are many free road trip planners available to help you plot the best route but we would recommend using Google Maps or Wanderlog to research and visualize your road trip route.
Let's use a road trip from San Francisco through Los Angeles and down to San Diego on the legendary California Pacific Coast Highway as an example.
Driving San Francisco to San Diego on Highway 1 is about 600 miles and would take about 17 hours if you drove the entire route straight through.
However, we would recommend you take between 10 days – 2 weeks to explore the small towns and scenic vistas along this beautiful stretch of open road.
As you can see on our road trip planning map above, we have added places of interest we planned to visit during our epic California road trip as well as great accomodation options.
By plotting points, we broke up the road trip into shorter stints so we avoided driving long distances and made sure we didn't miss any of the interesting places along the way.
A road trip planning app (or website) is an extremely useful resource because you can account for driving distances while plotting all of your important places for your entire trip.
Google maps and Wanderlog are also great because you can utilize the search bar to find a specific place or search for a scenic drive.
If you plan your road trip in this way, you will end up with a custom map of your personalized road trip itinerary.
Tips For Plotting A Route
Pick a road trip route that is reasonable for your time frame. Don't try to cram in too much.
Break up long drives by adding in points of interest.
Use a road trip planner to help you visualize your exact route.
Always take the scenic byway over the highway (as long as you have enough time).
Try not to plan every second. Half the fun of a road trip is spontaneity.
Look for quirky roadside attractions.
6. Find Accommodation
Unless you plan to find free campsites for the duration of your entire road trip, the next step is to find hotels and / or campsites because you may need to book them soon.
If you are planning a road trip during the peak season, you will most likely need to book accommodation months (and sometimes even years) in advance.
If you are planning a road trip during the low seasons, you should be able to book as you go. This is the exact reason we love traveling during the shoulder seasons!
Book Hotels With Booking.com
Booking.com is always our go to platform for booking accommodation anywhere we travel. There is no other site that compares in quality, accommodation options and value.
Our favorite part about booking.com is the genius loyalty rewards program. This popular program will give you a 10-15% discount, free breakfasts, free room upgrades and even travel credit back for future bookings.
You can search for both hotels and apartments with Booking. We sometimes book apartments if we plan to stay in a destination for a longer period of time. This is also a great way to cut down on food costs for your road trip budget.
Other popular accommodation platforms include:
Hostelworld – This is a great option for finding shared spaces and meeting like minded travelers. Hostels offer shared rooms at cheap prices.
Airbnb – This platform has many different and interesting types of accommodation options including treehouses, cabins, yurts, shared rooms and so much more. But be mindful on the high cleaning and service fees.
Want to learn how to find and book cheap hotels? Don't miss our popular post on how to book cheap hotels every time you travel.
How To Find Campsites
There are many ways to find free or paid campsites for your road trip. Generally, the more money you spend on a campsite, the more amenities you will have available.
Paid campsites can typically range anywhere from $5-100 / night with amenities such as showers, toilets, electricity, dump stations and picnic tables, etc. While free campsites tend to be very basic and much more primitive.
Here are some resources to help you find a campsite:
The Dyrt PRO ($35.99/year) – This is a great app to locate sites along your specific driving route. Campsites are rated and reviewed by active users. You can also search for a campsite offline if you do not have cell service or wifi.
Recreation.gov (free) – If you plan to camp in any of the US National Parks, this resource will help you find and reserve campsites throughout the entire country. But these campsites sites must be booked well in advance.
Hipcamp (free) – This an online marketplace community offering unique adventurous stays and has earned a nickname as the Airbnb of the outdoors. Private landowners can list campsites, glampsites, RV space, cabins for users to book.
If you are looking for a free campsite, there are many areas in the United States where you can disperse camp for free or a small fee. However, some states may require permits or passes so be sure to do your research.
Dispersed camping is typically allowed in National Forest Land, State Forest Land, National Wilderness Areas and sections within the Bureau of Land Management unless it is otherwise posted.
Free Roam (free) – This is a great app for locating free camping within public lands. You can use multiple BLM and National Forest overlays to see where others have camped in the past.
Road Trip Tip: It is not permitted to sleep in your car within National Park boundaries. You will be kicked out of the park if caught by a ranger. We've seen it happen multiple times so you may need a plan B.
Rest Stop and Truck Stop Camping
Designated rest stops are located along US interstate highways. These were created to give long-haul drivers a much needed break where they could pull over and rest.
But while some states allow overnight parking at rest stops, other states do not. Check this comprehensive list of interstate rest areas to see the overnight parking rules in your location.
Truck stops are another great option if you are in a pinch. National chain truck stops sometimes offer overnight parking to RVs, trailers, and campervans. Truck stops have a few amenities such as showers, food and toilets.
We would recommend you call ahead before you stay. National truck stop chains include Pilot Flying J and Travel Centers of America.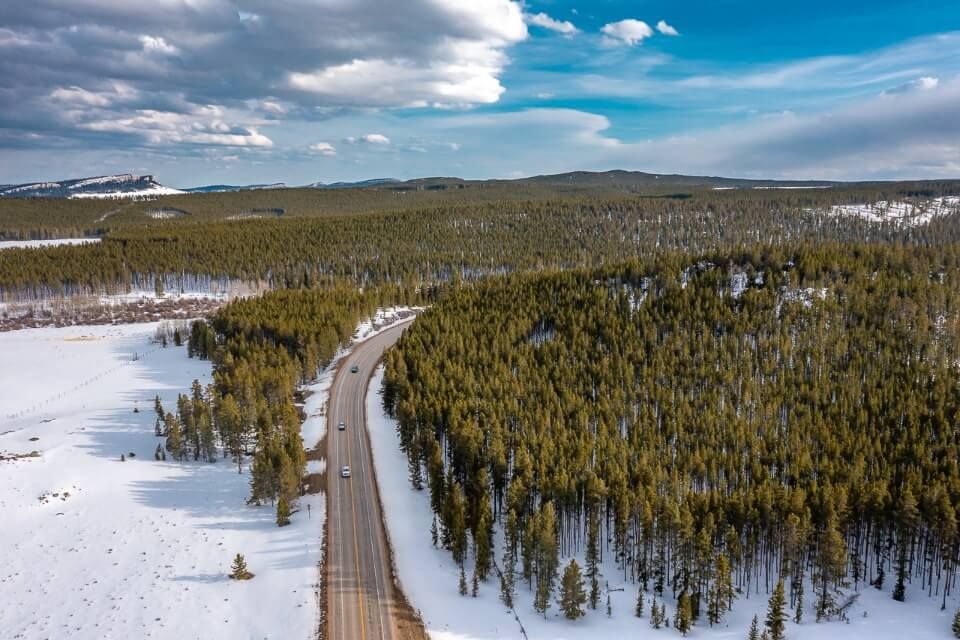 7. Finalize Your Road Trip Itinerary
We always recommend you take one final look at your road trip itinerary. Maybe you got a little too overzealous when originally planning?
During your final review, consider these few questions:
Are there any long drives you need to break up?
Consider the weather conditions for your road trip, do you have a plan B for inclement weather?
Are there any bucket list activities, tours or attractions you might have missed?
Do you want to visit a popular restaurant? Check if you need a reservation!
Have you considered traffic in your drive times?
Book Tours and Attractions
If you plan to travel during the peak season, we recommend you book any tours or attractions you don't want to miss. It may take a little spontaneity out of your road trip, but at least you will be guaranteed a spot.
You can usually get away with booking as you go if you are traveling during the low season, but if this is something you can not miss, call the company ahead of time to see what they would recommend as far as reservations.
Popular Road Trip Itineraries
Below we have listed some of our favorite US road trips in case you need some inspiration:
Looking for more road trip ideas? Check out comprehensive road trip itineraries with our best advice taken directly from personal experiences on our US road trips page.
8. Use A Road Trip Packing Checklist
The key to a successful road trip is to pack like a minimalist. Nothing ruins a road trip quicker than carrying around too much gear.
In this road trip planning guide, we won't go over every single item you should bring on a road trip, but we do in this complete road trip packing list.
On this comprehensive road trip packing list, we include the 10 road trip packing list essentials, a checklist for your car, what clothes to pack, road trip gadgets, a road trip food list and some additional items to bring for comfort.
Make sure you always have these essentials on hand:
Vehicle Insurance Information
We recommend you bring a suitcase or a small duffel for your main bag that you can leave in the car and then bring a small travel backpack for any day excursions.
Packing cubes can also be a lifesaver because you can even leave them in your suitcase and only take what you need for the night.
Road Trip Tip: When leaving items in your car for long periods or overnight, cover everything up with a blanket or sheet to avoid prying eyes. Darker colors such as blue or black work best.
9. Plan Road Trip Meals
The next step is figuring out food for your road trip. Are you planning to eat out at restaurants or do you plan to cook most of your own food?
After many road trips, we find food is where we always overspend. We also start to feel pretty unhealthy eating out day after day on a longer road trip.
We find a combination of eating out and making our own meals is the best way to stay healthy and maintain our budget during a road trip.
When traveling in rural areas, food can be extremely limited. So this is where it comes in handy to have planned ahead so you can have some better food options.
However, if you are visiting a popular place like Zion National Park where there are many food options in nearby Springdale, it may be better to try some of the delicious local eats.
Planning ahead and getting a feel for your food options is the best advice we can give you. This will avoid tons of frustration, help you maintain your road trip budget and eliminate some of those unhealthy feelings.
Just to give you an example, the food options near the Grand Canyon South Rim are pretty lackluster. Which is very surprising considering it is the Grand Canyon. But it pays to know this before you visit.
How To Stay Healthy During A Road Trip
There are a few things you can do to stay healthy during a road trip:
Plan and prepare meals early in the day before you are tired from driving and sightseeing. This will help you to make healthier choices.
Always stay hydrated. We try to have several gallons of water in the car. This is a good idea to have extra water for emergencies but we can also fill our reusable water bottles when needed.
Buy fresh fruits and veggies at a local grocery market. Keep them fresh in a small cooler or refrigerator.
Look for healthy restaurant options serving fresh options.
Buy groceries locally and often to maintain the healthy options in your vehicle.
How To Minimize Costs For Food
As we mentioned previously, food costs can get out of control during a road trip if you haven't carefully planned. Here are some money saving tips:
Try a food truck instead of a sit down meal. Food choices will usually be cheaper.
If you are visiting a National Park, do you research and make a meal plan if needed. Food can be expensive and very limiting.
Choose an apartment over a hotel so you can cook your own meals.
Eat lunches in restaurants instead of dinner. The menu is often the same with smaller portions at lunch which means cheaper.
Eat local foods because food grown locally should be less expensive.
If you plan to cook some of your own meals, here are some easy camp stove meal ideas to get you started on what you can cook throughout the duration of your road trip.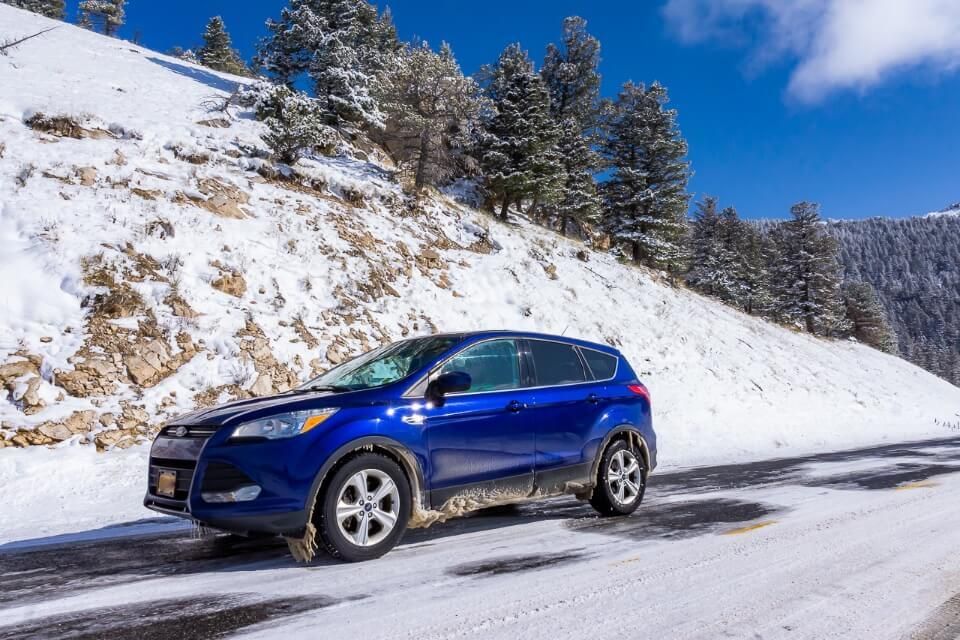 10. Prepare Your Vehicle
The last and final step of this how to plan a road trip guide is to prepare your vehicle. This just might be the most important step of this entire process and it won't take much time, but it will ensure a good time.
These tips will be extremely important if you are planning to use your own personal vehicle. But if you are renting a car or camper van, perform these steps when you first pick up the vehicle
Before your road trip, be sure to stay on top of your regular maintenance.
Does the oil need to be changed?
Is the vehicle inspection going to expire soon?
Do you need to replace any fluids?
Inspect the air filter, windshield wipers and spark plugs
Inspect all lights and make sure they are properly functioning
Do the tires have enough tread for the trip you plan to take?
What about a spare tire and tools for changing a spare?
Are you up to date on your car insurance and vehicle registration?
Do you know where the car manual is located?
It is better to have the problems fixed prior your road trip before you are in the middle of Death Valley with little to no cell service.
Keep an eye on the milage throughout the duration of your road trip. You may need to have an oil change. We have our SUV regularly serviced when we are longer road trips.
It also pays to have a little bit of extra money set aside in case of emergency repairs. Unfortunately while road trips are fun, they cause a lot of wear and tear to vehicles. But if you properly prepare, these repairs won't be a shock.
Roadside Assistance
Do you know what you would do if your vehicle broke down? We highly recommend you have a plan for a "just in case" scenario.
If you are planning a road trip in the United States, consider purchasing a AAA membership.
The American Automobile Association (AAA) provides:
4 roadside service calls per year
A battery jumpstart and replacement
Free fuel delivery service
Replacement of flat tire with spare at no charge
A lock out service up to $50
Winching service
So even if you lock your keys in your car, AAA will be there for you!
As an extra bonus, they also provide free paper maps and discounts on select hotels. Just ask your hotel if they accept AAA discounts when you check in.
AAA Membership offers three different tiered levels and cost anywhere between $40-100/year. This is a small amount of money to cover any automotive emergencies on your road trip.
Best Road Trip Planning Apps
Free apps are some of the best road trip planning tools. We recommend you download some if not all of these best road trip apps before your trip.
Gaia GPS ($31.99/year) – This app is the gold standard when it comes to navigation during a hike. Click the link for our special 20% discount.
While Google Docs is not a free travel app, this is one of our favorite ways to stay organized when planning a road trip. We create a specific road trip file and list notes about our route as well as drive times and interesting places.
Google docs can also be shared with multiple people so you each can make notes about your road trip.
Mistakes To Avoid When Planning A Road Trip
Get ready to start those engines because you are officially ready to begin your road trip! We hope this how to plan a road trip guide helped you every step of the way.
We felt it was important to include a few common road trip mistakes to make your trip the best it can be:
Avoid driving long distances during rush hour. You will save so much time and frustration.
Use Waze to keep an eye on your speed when driving in unfamiliar locations. No one wants a ticket!
Download any offline maps or routes you need while you still have cell service or wifi.
Keep an eye on your gas when driving in rural areas. We keep our gas tank at least 1/4 full at all times.
If you get tired from driving, stop for a short break. Walk around to stretch your legs and grab a coffee.
Try to maintain a good sleep pattern (about 7 hours a night) and stay hydrated.
The early bird gets the worm – start your day early to avoid crowds.
Watch the sunset as much as possible.
Don't over plan. Be flexible for spontaneous road trip adventures!
But if there is only one piece of advice you take from this how to plan a road trip guide, it should be to stay present and enjoy every moment.
Car breakdowns and bad weather are bound to happen. It's that time you share with friends and family that is priceless.
Try not to let a bad day ruin your time. That horrible road trip experience will make for a funny story in the future.
Our Popular US Road Trip Itineraries
---
We hope our how to plan a road trip resource helps you enjoy your time on the road!
Where are you planning your next road? What are the best places you've stopped at on a previous road trip?
Please let us know if you have any questions or need any help planning for your epic road trip.
Happy Road Trip Planning,
Mark and Kristen
Was This Post Helpful? Pint It For Your Visit!