Phong Nha Ke Bang National Park is an adventure travelers' paradise; NOW is the time to visit and this is your guide to the 10 best things to do (plus bonus extras!).
Why is now the time to visit? Because it is the Vietnam of a decade ago – unspoiled by commercialism, before incessant construction work began and never ceased.
But act quickly, Phong Nha is like a tea kettle bubbling on high heat, its screeching whistle deafening. The tiny town is on the verge of a tourism boom, and things will never be the same.
At the epicenter of Phong Nha's monumental growth are extraordinary cave systems riddled among the jungle-clad hills and ancient limestone karsts of the National Park. Colossal caves and subterranean rivers have been carved into the landscape after millions of years of flooding.
Phong Nha is much more than a place to visit caves, as we discovered on our adventure through Vietnam. It is a peaceful and tranquil rural town with the friendliest locals in the country. It's a place for lovers of the great outdoors to enjoy.
You can still visit Phong Nha on a budget, but for how long remains to be seen. This '10 best things to do' guide will walk you through everything you need to know about visiting (currently!) unspoiled Phong Nha.
What Is Phong Nha?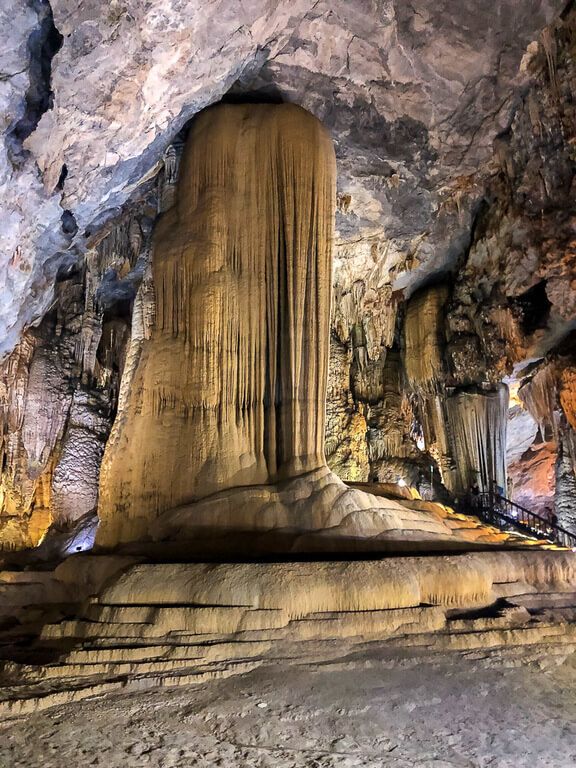 Phong Nha is a small village of around 1,000 residents in North Central Vietnam, where the country is at its narrowest.
It is only 60km (37 miles) to the border with Laos and 30km (18.5 miles) to the coastline where Vietnam meets the South China Sea.
Built around the Son river, the town serves as the tourist gateway to Phong Nha Ke Bang National Park. In 2003, Phong Nha Ke Bang was listed in UNESCO's World Heritage Sites for its remarkable geology.
Once a peaceful farming village, Phong Nha was devastated during the Vietnam/American war (1955-1975) because key sections of the Ho Chi Minh trail were built through the region.
Locals fleeing regular bombings used the dense jungle-like canopies and vast caves as shelter. Word spread of mysterious great caves and they began to attract attention.
In 1990, the British Cave Research Association were finally granted permission to explore and research areas of the National Park alongside Vietnamese Professors from Hanoi University.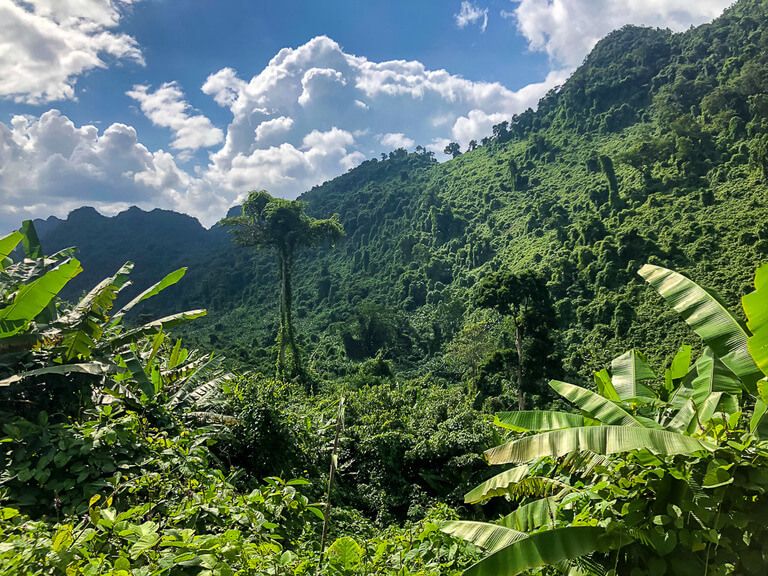 The Game Changing Discovery
Over the following decade, the same teams – led by Howard Limbert – discovered, surveyed and mapped many of the caves that are still today the major tourist attractions in Phong Nha.
It wasn't until 15 years later in 2005 that Paradise Cave was discovered, and yet a further 4 years until the surveying team found what they'd been looking for all along.
Son Doong, the world's largest cave gained international renown in 2009; however, the cave had been founded almost 20 years prior by a local man named Ho Khanh!
Ho Khanh was a logger in the area and made his discovery in 1991, but had no equipment or knowledge of caving. Jump forward 18 years and the British Cave Association, having heard about his discovery, asked for help locating the entrance. A few failed attempts followed, before finally they found the entrance that would forever change Phong Nha.
Tourism In Phong Nha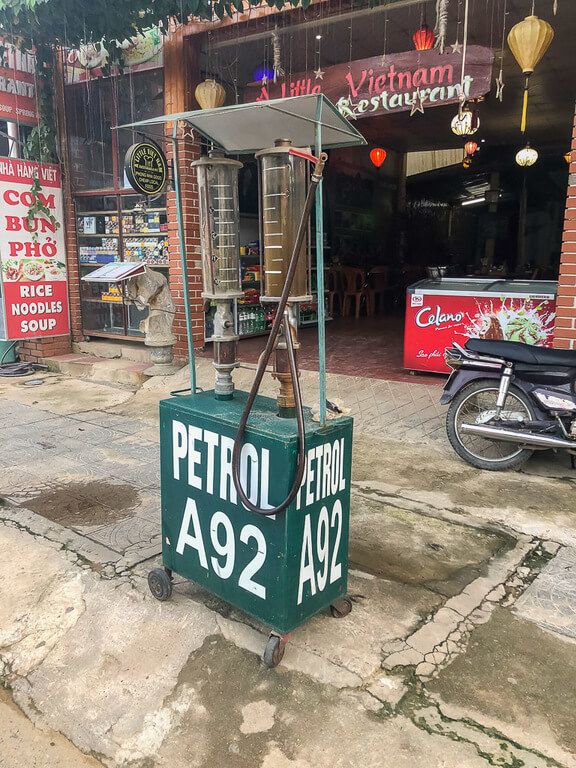 Although tourism is booming in Phong Nha, the town is still in its early stages of development. There are a greater number of amenities opening each year.
But it is still much smaller than the likes of Sapa, Halong, Ninh Binh and Nha Trang. The relentless sound of pneumatic drills and cement mixers is less prevalent in Phong Nha, at least for now.
However, there has been much discussion and speculation about big investors from Hanoi and Ho Chi Minh entering the commercial tourism arena in Phong Nha.
There was even talk of a cable car running from town to the entrance to Son Doong. Imagine how quickly the 'lost world' feel would vanish with hordes of selfie snapping tourists at the entrance?!
Hopefully that doesn't happen, because the remoteness of Phong Nha (and its surroundings) is what makes it so special.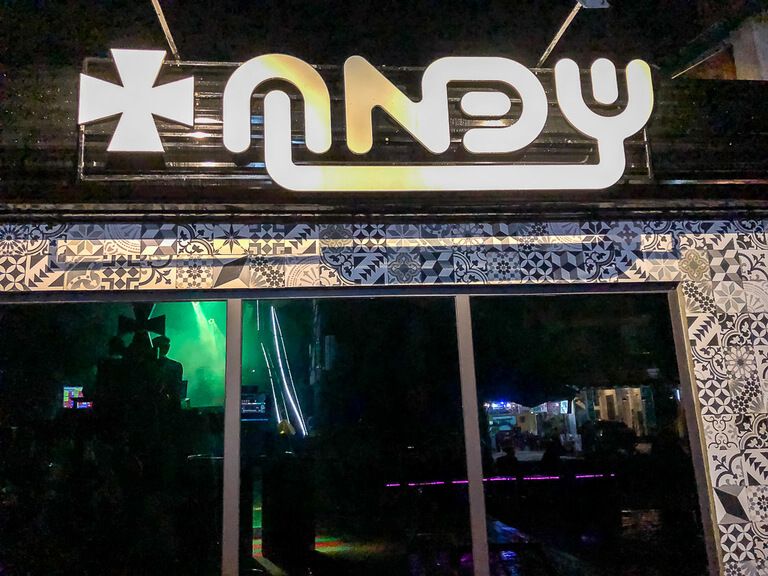 The lack of big bucks investors in Phong Nha means that it is one of the only places in the world where tourism has actively helped local conservation.
Most of the accommodation and food services available to tourists are set up and run by locals. They are able to employ their family members to help run these places. And let us tell you, some of the friendliest people we met in all of Vietnam were found here in Phong Nha.
The concern is that as accessibility continues to improve and tourism blows up, the big guns swoop in and mop up all of the money the locals were making. It will be like rich people playing sim city in the back gardens of the locals. So much for sustainability in the region.
Phong Nha Adventure Caves
Now that we've gotten all that off our chests … Phew! … we can move onto what makes Phong Nha such a desirable destination for the adventurous traveler! Caves!
Where else can you visit mind-blowing caves for any budget, each with a different experience all together? That's right, nowhere! Phong Nha is like Disneyland for Speleologists.
Local authorities have restricted access to the larger caves in the region, in an attempt to conserve the intrinsic value they hold. Therefore, you have to book with Oxalis Adventure, the company who have exclusive rights over tours taking you into many of the larger caves.
That's actually a good thing because it means companies won't compete with each other by lowering prices and eventually over saturating the excursions.
Let's take a look at each of the major players. Bear in mind that if you are visiting Phong Nha on a budget, many of these will not be options unless you are willing to sacrifice a chunk of your overall travel budget.
If there's any part of Vietnam we would suggest parting with that financial buffer you've been saving for a rainy day – this is definitely it!
Here are the best things to do in Phong Nha:
1. Song Doong Cave
The creme de la creme of all things to do in Phong Nha. Do you like the sound of exploring the world's largest cave? Of course you do!
Son Doong is 3 million years old and is so massive (3 miles long and up to 40 stories high) that inside the cave itself is a jungle and a river. Yes you read that right, inside it!
As a result, it literally has its own climate! As in, clouds that rain inside the cave … This blows our minds! Ok awesome, how do I do that?! Unfortunately, with great difficulty. Here's the downside.
It is extremely exclusive, with only 1000 places available per year to enter the cave.
And there is one tour available; a 4 day 3 night expedition and it costs a cool US$3,000. So, even if you have the money, the problem rests with availability.
Here's a fascinating fact for you: Fewer people have seen the immeasurable beauty inside Son Doong cave than have stood on the summit of Mount Everest.
Consider the waiting list for something THAT exclusive. It's almost new world territory stuff we're talking here. Can you imagine how incredible an experience that must be?
Watch the Oxalis video of Song Doong Cave here.
2. Tu Lan Cave System
The Tu Lan cave system looks like an amazing place to spend a few days if you are the adventurous type. And it's much easier to book a tour.
The cave system is made up of over 10 caves and Oxalis offer 1, 2, 3 and 4 day options to explore the area, ranging from moderate to hard. That means adventure! And it means a lot of money will be spent.
Here are the prices:
The cheapest option for 1 day is US$ 77 (1.8m Dong)
A 2 day tour will set you back US$ 236 (5.5m Dong)
For 3 days you will pay US$ 345 (8m Dong)
The 4 day beast comes in at US$ 645 (15m Dong)
Tu Lan has become famous because it's one of the filming locations for Kong: Skull Island (along with almost every other part of Vietnam!). Oxalis YouTube video gives you an idea of what to expect.
3. Hang En Cave
In addition to owning the largest cave in the world, Phong Nha also has the third largest too. Just in case, as a backup! You can only take a 2 day tour but it looks like a pretty amazing 2 days, check the Oxalis video out.
Have you seen the location of the campsite for the night? Wow. Got to be worth it alone, right?! If you have the budget available to part with US$ 330 (7.6m Dong) then this 2 day adventure trek is for you.
Side note: It seems that the caves are tussling for position as the greatest Hollywood filming locations. Any idea which film Hang En cave was used for 1 scene? 'Pan' … which was never going to have anything on 'Hook'!
4. Hang Tien Cave
Hang Tien means cave of fairies in Vietnamese (now we're thinking about Tinkerbell!) because it showcases a natural beauty that overshadows its bigger sisters. Here's another video for you to watch for comparison.
In Summer, Hang Tien is the biggest Dry cave in the greater Tu Lan cave system but when the rainy season strikes, a huge river flows through the cave.
There are 3 expeditions available to explore Hang Tien, each one is rated as moderate difficulty. 1 day tour will cost you US$ 87 (2m Dong) 2 day tour is priced at US$ 283 (6.5m Dong) 3 day tour is slightly more at US$ 365 (8.5m Dong)
5. Hang Va Cave
Hang Va cave is famous (and much sought after by photographers) for its rare 'tower cone' rock formations that rise out of cave waters as though they formed the back of a Stegosaurus.
These tower cones are made from Calcite, which principally makes up limestone. Hang Va cave is another tour that can only be done as part of a 2 day expedition. The cost is US$ 350 (8m Dong) but looks awesome, like all the others!
The Hang Va tour is a bit more challenging than the other 2 day tours on offer. You would face bouldering, rock scrambling, rope traversing and wading through an underground river.
Here is the Oxalis video for Hang Va.
Now let's have a look at some of the more popular, affordable and easier to access caves. These are more likely to be on the average Phong Nha itinerary for the budget backpacker.
The same applied to us as we traveled Vietnam for a month. Having spent a bit too much money in Japan and Taiwan, we needed to reign it in before another full month in Thailand.
In hindsight, we would have given up some of the excursions we took in other countries to have gone on a 2 or 3 day Oxalis expedition in one of the larger caves in Phong Nha. Next time!
6. Paradise Cave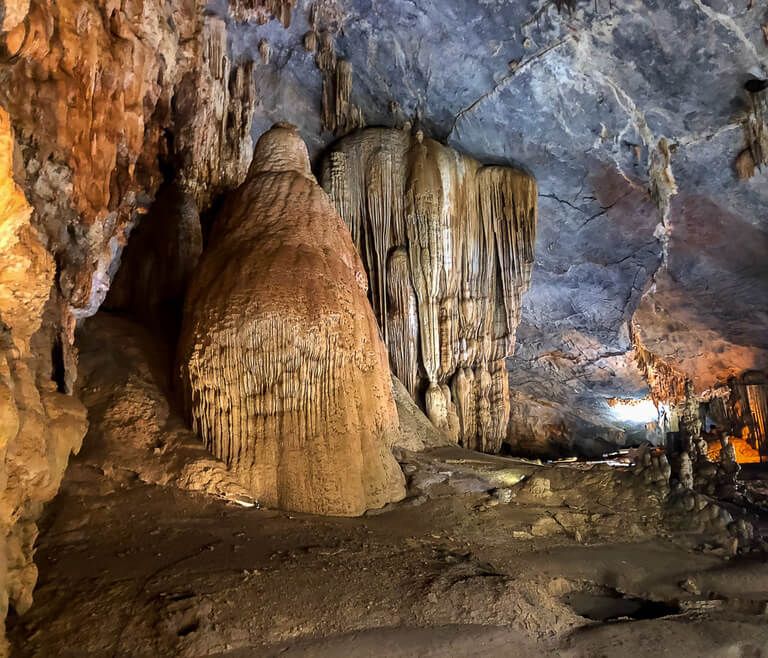 Paradise Cave, known locally known as Thien Durong cave, was discovered in 2005 by a local man. Soon after, the British Cave Research Association explored and surveyed its entirety.
The cave runs for 31km, has a maximum height of 72m and gets as wide as 150m. However, a board walk has been created for the whole round trip of 1km and that's all the public can see.
One of the most interesting aspects of this cave is that the opening to enter and leave is much smaller than you would imagine, especially when compared to many other caves in the area.
However, once inside, the cavern opens up to reveal staggeringly beautiful stalactites and stalagmites, hence the name 'Paradise'.
They were right to award it the label of Paradise. It is stunning inside. The lighting is fantastic, it really allows you to see the detail of the formations.
Further Reading: How To Visit Paradise Cave
7. Dark Cave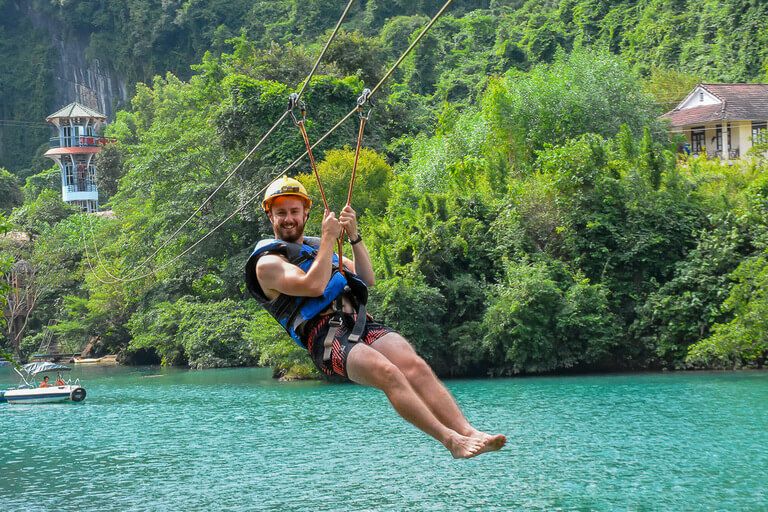 The Dark Cave – or Hang Toi – is Phong Nha's answer to bridging the gap. Which gap? The one between super adventurous but expensive cave tour, and a more affordable but still adrenaline-fueled-fun cave tour.
Whereas at Paradise Cave you just walk around a boardwalk admiring the caves intricacies, at the Dark Cave you are just having a blast! It's like being at an adult playground!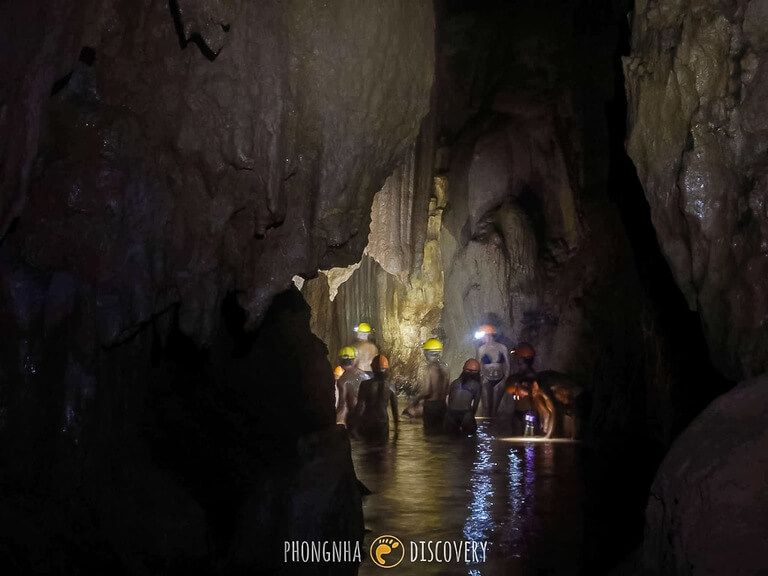 What do we mean? Check out our photos! The Dark Cave incorporates exploring a cave with some adventurous activities, which appeals to a wide audience.
Do you think it looks a little gimmicky? Well it kind of does, but it's not when you're there. In fact, it's the most popular tourist site in Phong Nha. The best way to visit is to include the Dark Cave as part of a tour on which you visit another cave the same day.
Why is it called Dark Cave? No, it's not some brooding, wicked, veiled and mysterious vacuum – they just haven't put any artificial lights in there.
As a result, we can all explore it with head torches on and feel like we're embarking upon a mission through another world! Ok, that was a bit sarcastic but it's genuinely a cracking half a day.
Further Reading: How To Visit Dark Cave
8. Phong Nha Cave
Phong Nha Cave is the reason the whole region was given the name. It was one of the original caves explored and surveyed by the British Cave Research Association back in 1995.
Phong Nha Cave the easiest cave in the region to access as it's only a few kilometers from town, but it's also one of the most spectacular.
The only way to enter is to be escorted in by boat. Park your bike or scooter at the visitor center in Phong Nha and purchase your tickets for entrance to the cave and for your boat ride.
Entrance is 150,000 Dong (US$6) and boat ride 360,000 Dong (US$15). Seem a bit steep for the boat ride? You won't have to pay much of that. Just hang around the visitor center until loads more tourists appear. Boats can fit 14 people in so the longer you wait, the cheaper it will be!
After 20-30 minutes floating along the Son River you will finally see a huge black expanse among the towering jungle clad limestone karsts.
The entrance to Phong Nha Cave. The Cave is 7,729 meters long and has 14 grottoes. More interestingly is the Subterranean river that runs for 13,969 meters underground.
Scientists have so far surveyed 44.5km of the Phong Nha Cave system, however, only a tiny proportion of that is open to the public.
Your boat driver will shut the engine off before entering the vast dark entrance, taking a steering pole out for the journey through the cave.
You will see stalactites and stalagmites jutting out from below the water and hanging down from the cave, as though they are the teeth of a Great White Shark / Dragon hybrid!
You have 20-30 minutes to wander around the cave, take your photos and admire the inside of the cave. Finally, the tour ends with you going through a shop, boarding the boat and slowly meandering your way back to town. It's a nice, easy, relaxing one for the kids and those who don't want hire a scooter or pay for a tour.
9. Eight Ladies Cave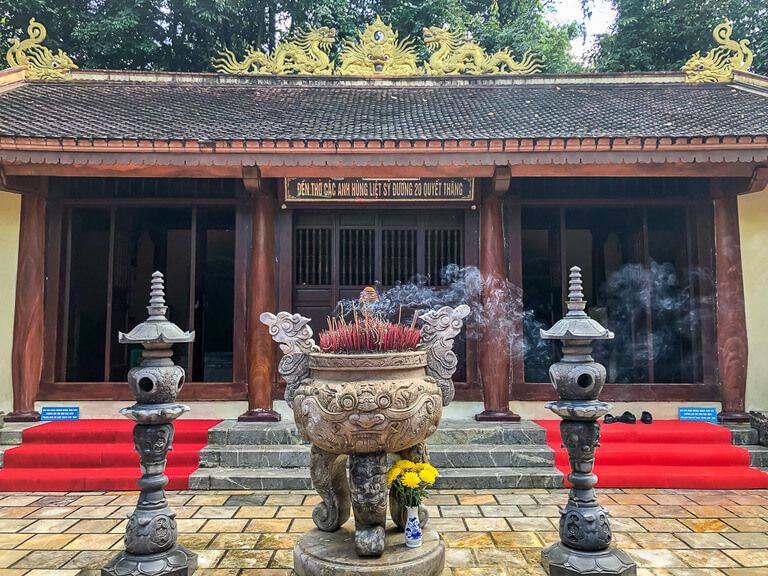 Hang Tam Co – or The Cave of 8 Ladies – is a sacred place to local Vietnamese. It's a tiny cave but a better representation would be to describe it as a shrine or temple.
In 1972 when the Americans hit Phong Nha and the Ho Chi Minh Trail with a huge bombing raid, a group of 8 young locals ran into the small cave for shelter.
But after prolonged bombings, an enormous piece of rock cracked and completely covered the entrance to the cave. Those sheltering were stuck. There were attempts made to rescue them but all failed.
By the 9th day, voices of the women were heard no more. It's a tragic and sobering story.
You can find it just off the Ho Chi Minh Trail, close to Paradise Cave. Some of the tours will make a stop and tell you about it. There's no entrance fee but it is a sacred place so you'll need a sarong to cover up for both men and women.
What If You Don't Like Caves?
A perfectly valid question! If you're like Ace Ventura and can't handle a potential sighting of bats (or don't like confined spaces!), do not despair.
There is a lot more to do in Phong Nha. In fact, Phong Nha was one of our favorite destinations in Vietnam. Purely based on the fact that it is a beautiful and serene rural place to unwind.
So don't worry if you're not much into caving or don't have the budget for it, Phong Nha is not a one trick pony. On the contrary, it is one of the best places to see the authentic Vietnam of a decade ago.
Right now, Phong Nha is nestled exactly in that sweet spot between beautifully unexploited nature and tourism overload. Traditional and friendly locals will greet you around town.
You won't be packed in like a sardine everywhere you go. But that sweet spot is about to be passed by as the needle moves steadily towards the over tourism end of the spectrum.
The best way to explore is to rent a bike or scooter and hit the roads. Roads you will have completely to yourself as though there's been a zombie apocalypse! Here's where you can go:
10. Phong Nha Botanical Gardens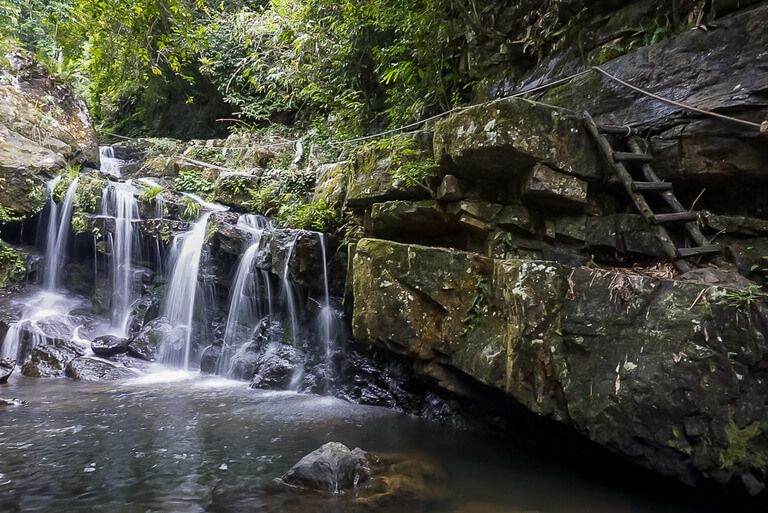 Enter what we would describe as one of the best things you can do in Phong Nha irrespective of the caves. Phong Nha's botanic gardens are close enough (just!) to access by bike and it's a gorgeous ride up into the National Park.
You will ride along empty narrow lanes past water buffalo caked in mud and cattle grazing on long grass. A thick green blanket spreads out and smothers limestone rocks as far as the horizon.
The botanic gardens offer brilliant trails for hiking in the area. You can either keep it short (1.5km) or tag on some extra distance (2.5km). We never saw primates but we could hear them calling out! There are signs explaining plant species along the way, plus rest stops with swings to relax on.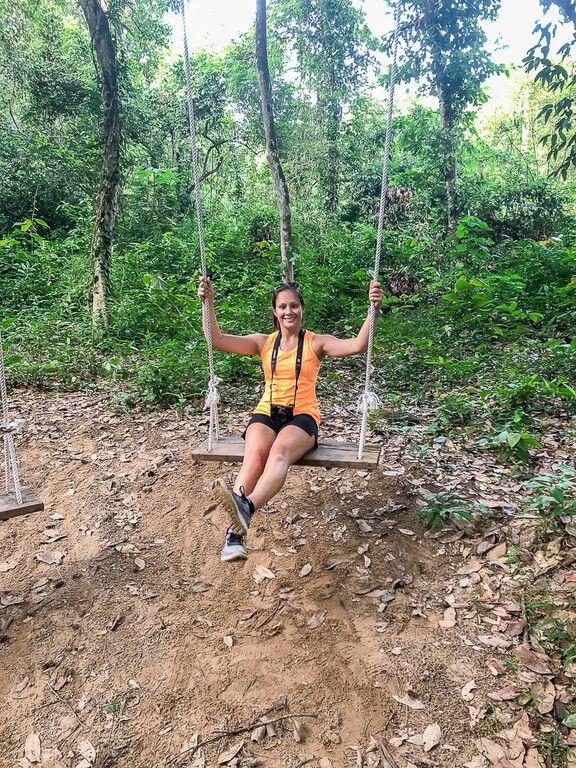 The Botanic gardens are a super cheap alternative to shelling out for the caves. It costs 40,000 Dong (US$1.70) plus 4,000 Dong to park your scooter (free for mountain bikes!). The gardens are open from 7am – 5.30pm and even serve an impossibly cheap lunch.
The gardens are within a primeval forest full of flora and fauna waiting to be discovered. But for us, the best part is that it's home to a picture perfect 30m high waterfall. Gio Waterfall is the reason we made the effort, everything else was a bonus!
Remember your swimming gear because there are multiple pools for diving in. One even has a swing that you can project yourself from like a missile!Close to the waterfall is a much smaller waterfall that you can swim to and sit underneath. We highly recommend it! The name 'botanic garden' is extremely misleading. It's more like 'short treks though jungle and finish with waterfalls'. Sounds better, right?!
Further Reading: 5 Reasons To Visit The Phong Nha Botanical Gardens
11. Bong Lai Valley
Just 9km away from town lies a beautiful little valley called Bong Lai. You will find rice paddies and friendly locals who welcome tourist into their authentic Homestays. Either jump on a scooter or hire a mountain bike, ride along the Son river and cut across the main road to reach the valley.
The Duck Stop is just after you arrive into the valley (more below) but further on you will find some of the best rated and most talked about bars/restaurants in the area. The Pub with Cold Beer (contender for best name for a boozer?!) and Moi Moi are both very popular. You can even kill your own chicken for dinner at the Pub with Cold Beer!
Aside from the food and beer, its a perfect place to see what a rural Phong Nha looked like 20 years ago, before ANY tourism came to the region.
12. The Duck Stop
We missed this place when we visited Phong Nha as we were on a tight schedule but it's a savvy piece of business from the guy who owns it! The Duck Stop is a hugely popular farm where you can feed big white ducks. For 100,000 Dong (US$4) you get about 10 minutes feeding over 100 ducks who basically run wild, poop on your toes and peck at them!
There's a water buffalo ride available (which we're not fans of but they are just trying to make money after all). The place is run by a friendly family who joke that the farmers job is done for him by the tourists so they can get their selfies. And he gets paid! Genius! It get's quacking reviews (YEP!), you can check Tripadvisor comments here!
On the way to or from Bong Lai, make a stop at Bomb Crater Bar for a cold beer and a snack. They have hammocks and even inner tubes that you can float around the river in! Alternatively, just go for it and jump in! It's the perfect place to lounge around and read a book if you have a few days spare in the area.
How To Get To Phong Nha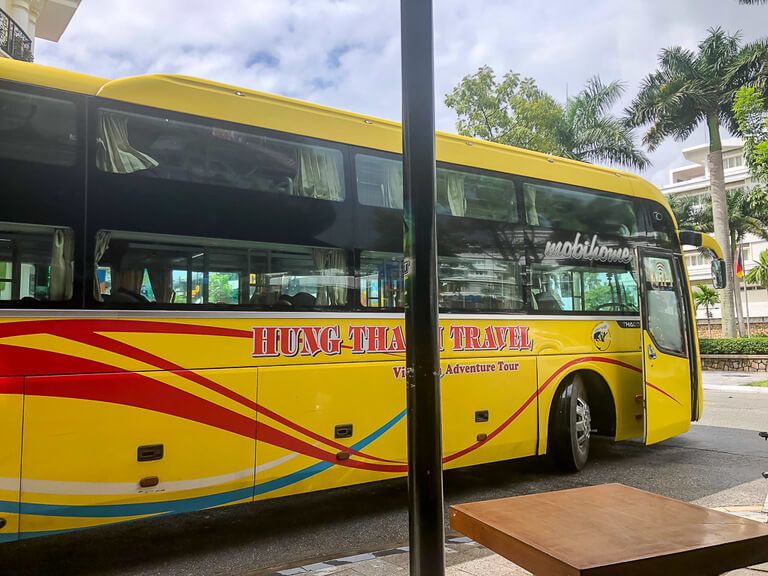 Phong Nha is in Son Trach Commune, Bo Trach District, Quang Binh Province, Vietnam. And getting to Phong Nha is much easier now than it was a few years ago, especially for those who have already traveled through Vietnam.
There are several options depending on where you're coming from. Let's take a look at them:
Flying
It's unlikely you'll be flying into Vietnam from abroad just to go to Phong Nha, unless you've booked one of the expensive cave expeditions.
International flights will land at either Hanoi or Ho Chi Minh City, where you can get an extremely cheap connecting flight to Dong Hoi to the closest airport to Phong Nha.
Once you're in Vietnam you can pick up cheap flights to Dong Hoi. There will be direct International flights to Da Nang if you are already in South East Asia.
Once you're in Vietnam you can pick up cheap flights to Dong Hoi. There will be direct International flights to Da Nang if you are already in South East Asia. Da Nang is much closer than Hanoi / Ho Chi Minh and you could get a bus or train to Dong Hoi from there.
We always book our flights with Skyscanner to find the best deals.
Further Reading: How To Find Cheap Flights
Sleeper Bus
The sleeper bus is an effective and budget option for arriving into Phong Nha from many parts of Vietnam. We took an overnight sleeper bus from Tam Coc directly to Phong Nha.
It was one of the few journeys that went smoothly, but we did arrive at a ridiculous time of morning like 4am. The company put on a free hostel to crash in on arrival but it was pretty dingy to be honest.
We recommend booking in advance online from wherever you will arrive from. Booking online gives you a better quality of bus.
The major benefit and reason why most people travel this way (other than it being the cheapest) is that the bus arrives directly into Phong Nha. There's no need to piss around at train stations getting taxi's to the bus etc.
You go to sleep and when you wake up, you are in Phong Nha. You can check prices in advance on Vietnam Bus Tickets website and compare with the 12Go Asia search engine below.
If you live in America you will know Dunkin' Donuts motto 'America runs on Dunkin' (the best coffee of all time – but that's another story!) … well, Vietnam runs on sleeper buses. At least for tourism, anyway.
Further Reading: What To Expect On A Vietnam Sleeper Bus
Sleeper Train
Your alternative to flying and the sleeper bus is to take a sleeper train. Or just a normal train during the day if you have the time to spare for traveling by day.
Train travel in Vietnam is more than just a train ride, you get to see parts of the countryside you wouldn't by bus or plane. They are more comfortable than buses and planes and if you have the budget, you can even book first class tickets for a more luxurious experience.
When we travel to Vietnam again, we intend to use trains where possible. The problem you have for Phong Nha is, as mentioned above, you can only get it to Dong Hoi. If you're coming all the way down from Hanoi or up from HCMC (and don't want to fly), fair enough, get a train.
A bus that far would be horrendous. But if you're closer by in Hue or Tam Coc for example, the bus might be more convenient as it drops you in town.
Check Vietnam Railways System and Baolau for ticket prices, then compare with 12Go Asia search engine below.
Arriving Into Dong Hoi
If you arrive into Dong Hoi by plane, train or bus, you will need to take a bus or private transfer to Phong Nha. A private transfer could cost anywhere between 400,000 to 600,000 Dong (US$17 – 25), be prepared to negotiate.
A local bus will only cost you around US$3-4, but you will need to take a short taxi from the train station to the bus terminal.
Easy Tiger Hostel in Phong Nha is owned by the 'founding fathers' if you like of tourism in Phong Nha. They offer a private transfer that you can book online, plus more information about taking the local bus can be found on their webpage here.
Accommodation in Phong Nha
Booking accommodation in Phong Nha is easy.
There are some fantastic hostels with rave reviews for those on a budget. Plus, a range of gorgeous Homestays (how you will pick, we don't know!) for those on a mid range budget. Finally, a luxurious villa for those who travel with a bigger budget.
We always use Booking.com to find and book our accommodation when traveling. Start your hotel search with Booking.com and see if you can beat the prices.
Alternatively, take a look at our top recommendations for hotels in Phong Nha.
Budget – Easy Tiger Hostel
Centrally located and the actual center of everything in Phong Nha. Each morning there are talks about tours and all things Phong Nha. The bar is mental at night and they have a swimming pool.
Phong Nha is blessed with having a ton of excellent budget accommodation, we had to give you a few more options to compare!
Mid Range – Phong Nha Ecolodge
Highly rated homestay, amazing staff (even pick you up from bus!), located just South of town on the Son river. Swimming pool and barbecue area!
Homestay's are the most popular places to make home in Phong Nha. Often the owners welcome you into their family home and create wonderful communal pool / chill area for all travelers to meet each other. There are too many to choose between but here are some others you should check out:
Luxury – Victory Road Villas
These luxurious villas are for those who want to spoil themselves in Vietnam! They are located right on the Son river with views over limestone karsts beyond the river. Each villa features a private patio or balcony. Onsite is a gorgeous pool and excellent restaurant. Have a look and see what you think!
Where Did We Stay?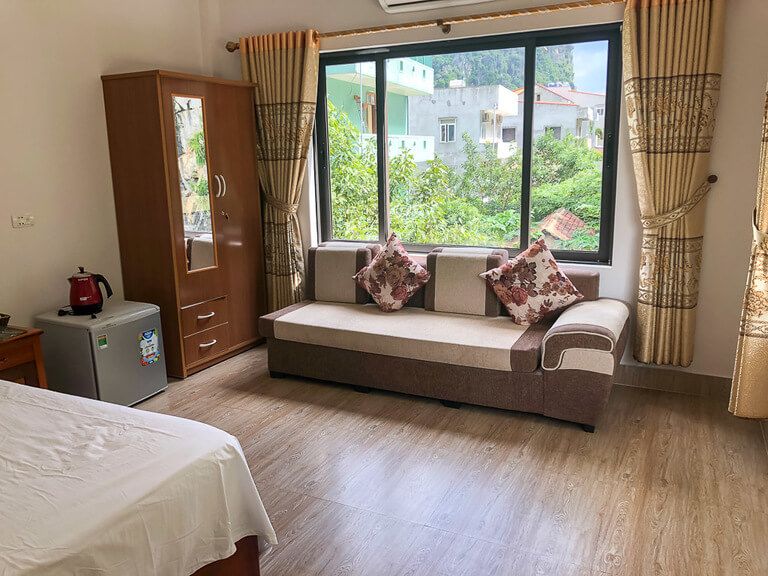 We had to drag ourselves across town when we arrived at 3am to the free hostel provided with the sleeper bus. It was not very nice. After a few restless hours sleep, we headed over to Bamboo Cafe for breakfast and searched booking.com for cheap homestay's nearby.
We found Thao Nguyen Homestay, which was less than 100 meters away and we were ready for a shower!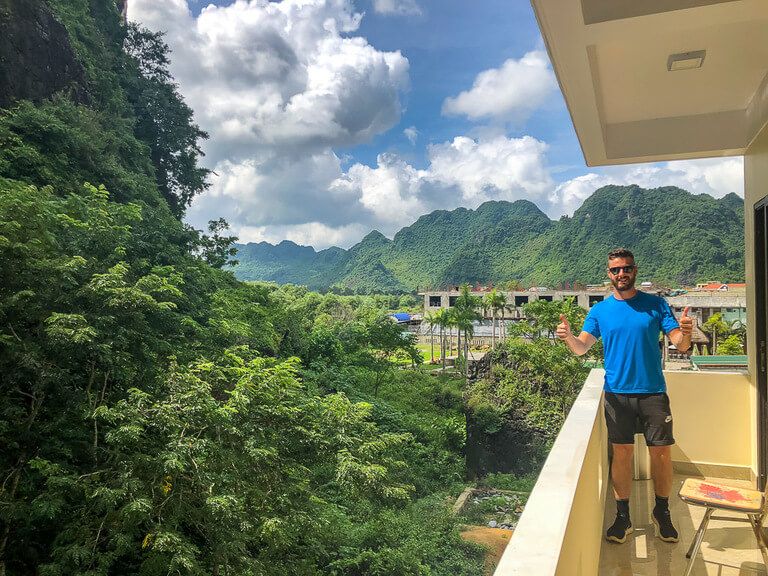 We visited in off season so it was quiet at the homestay, we had the swimming pool and gorgeous views to ourselves! The location is perfect with all amenities close by and they have made some serious aesthetic improvements since we stayed!
Click here to check prices at Thao Nguyen Homestay on Booking.com
Eating Out in Phong Nha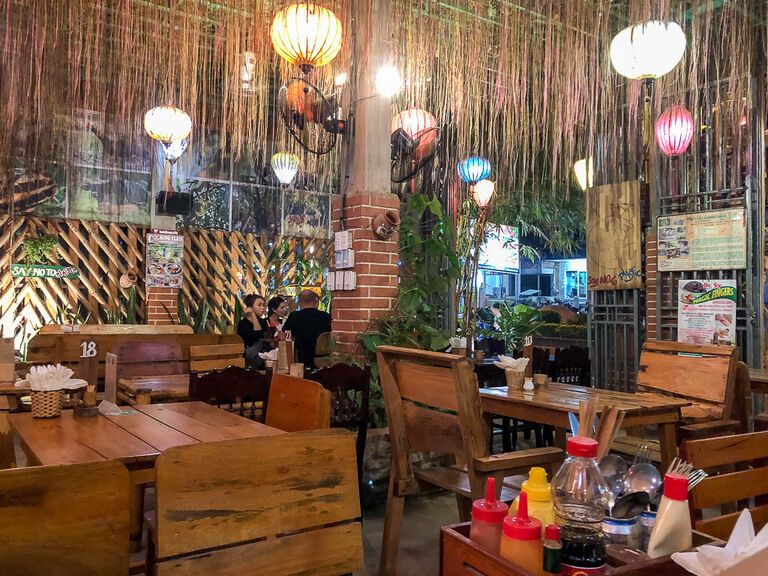 For such a small town, you have plenty of choice for eating out! We've already mentioned Pub with Cold Beer and Moi Moi over in Bong Lai Valley, plus Bomb Crater Bar on the river bank nearby.
Back in town we would highly recommend the extremely popular Bamboo cafe, Momma D's rooftop lounge, Chao Vietnam and Phong Nha Underground.
If you've been sinking beers at Easy Tiger and want to continue the party into the early hours, head over to Andy's nightclub. It's deceptively big inside and if we remember correctly, it has a pole that gets busier as the night goes on!
Of course, we do remember correctly, as we were some of the people on that pole at 2am! Unfortunately for us, we had bus to catch to Hue at 6am. Ouch.
Phong Nha Itinerary Interactive Map
Read More About Vietnam …
Didn't find what you are looking for? Read more of our popular Vietnam travel guides!
---
We hope this list of awesome things to do helped you plan your visit to Phong Nha!
Did you explore any caves? if so, which ones?
If you need any help planning your trip to Phong Nha or Vietnam, please just let us know in the comments below!
Happy Travels,
Mark and Kristen
Was This Post Helpful? Pin It For Your Visit!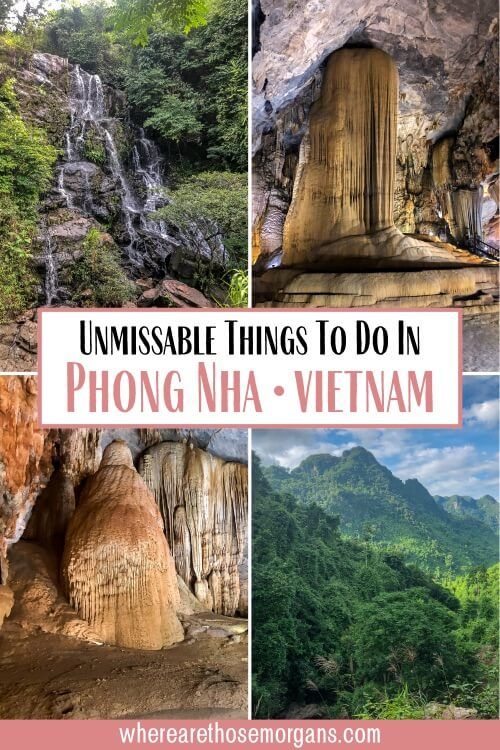 Note: This article contains affiliate links. When you make a purchase using one of these affiliate links, we may earn a small commission at no extra cost to you.
All Rights Reserved © Where Are Those Morgans, LLC. Republishing this article and/or any of its contents (text, photography, maps, graphics, etc.) in whole or in part is strictly prohibited.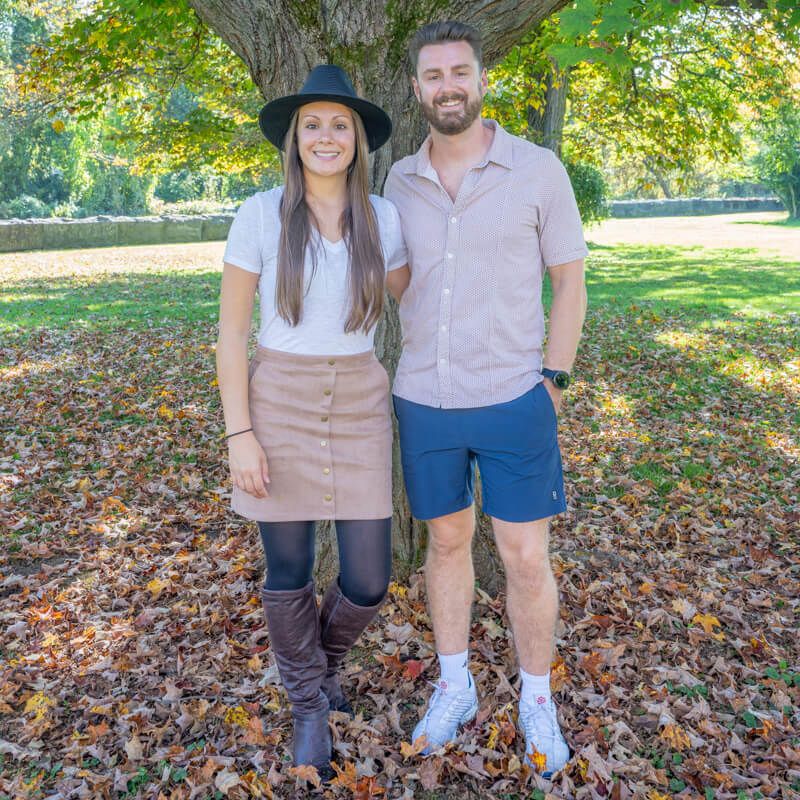 Mark and Kristen Morgan are travel, hiking and photography experts. Over the last 6 years traveling full time, they have explored more than 40 countries and 30 US states.
Their work has been featured in USA Today, Gestalten, Get Your Guide, CityPASS and Condé Nast Traveler along with various other publications.