There is no better feeling than hitting the open road. This collection of road trip quotes is meant to inspire your next adventure and motivate you to get that trip booked.
After years of travel, a road trip is still our favorite way to travel. We love the endless freedom and flexibility you feel on on the road. But great road trips don't have to be a lengthy cross country journey, short road trips can be just as rewarding.
All that matters is your positive mindset and willingness to enjoy everyday. We have organized this long list of road trip quotes into manageable sections in case you wanted to search for a particular topic.
Now, let's buckle up and find the best road trip quote!
Best Road Trip Quotes
1). "People don't take trips, trips take people." – John Steinbeck
2). "The open road is there, it will always be there. You just have to decide when to take it." – Chris Humphrey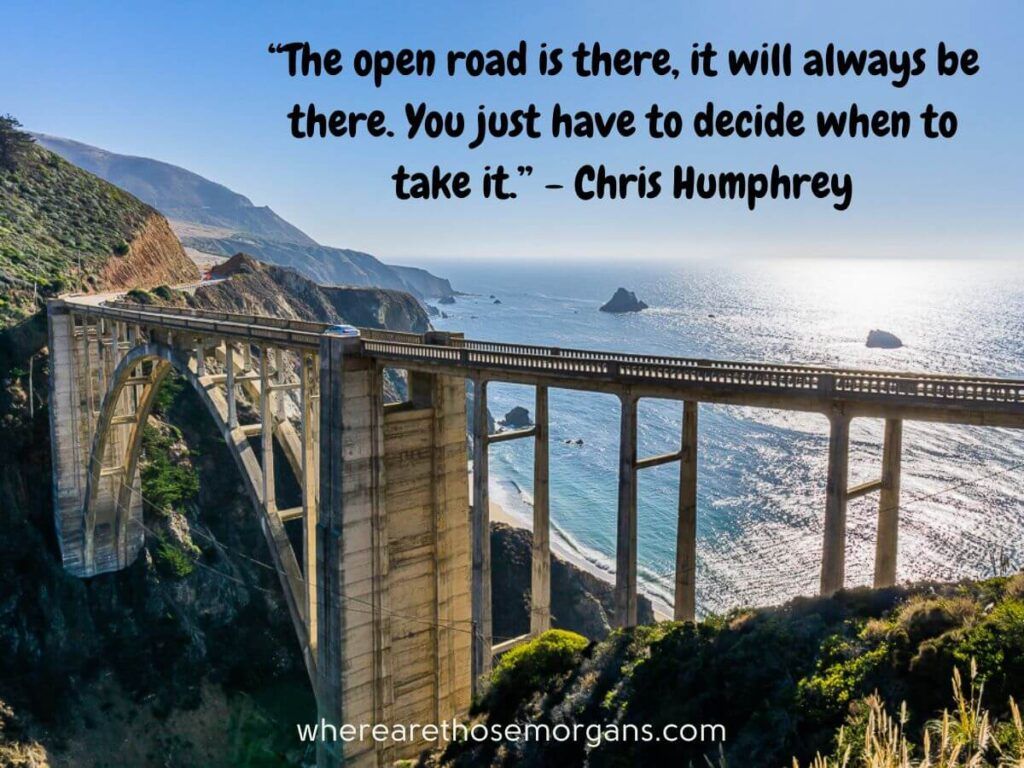 3). "Sometimes the most scenic roads in life are the detours you didn't mean to make." – Angela N Blount
4). "I may not have ended up where I intended to go, but I think I have ended up where I intended to be." – Douglas Adams
5). "I take to the open road. Healthy, free, the world before me." – Walt Whitman
6). "If you make the mistake of looking back too much, you aren't focused enough on the road in front of you." – Brad Paisley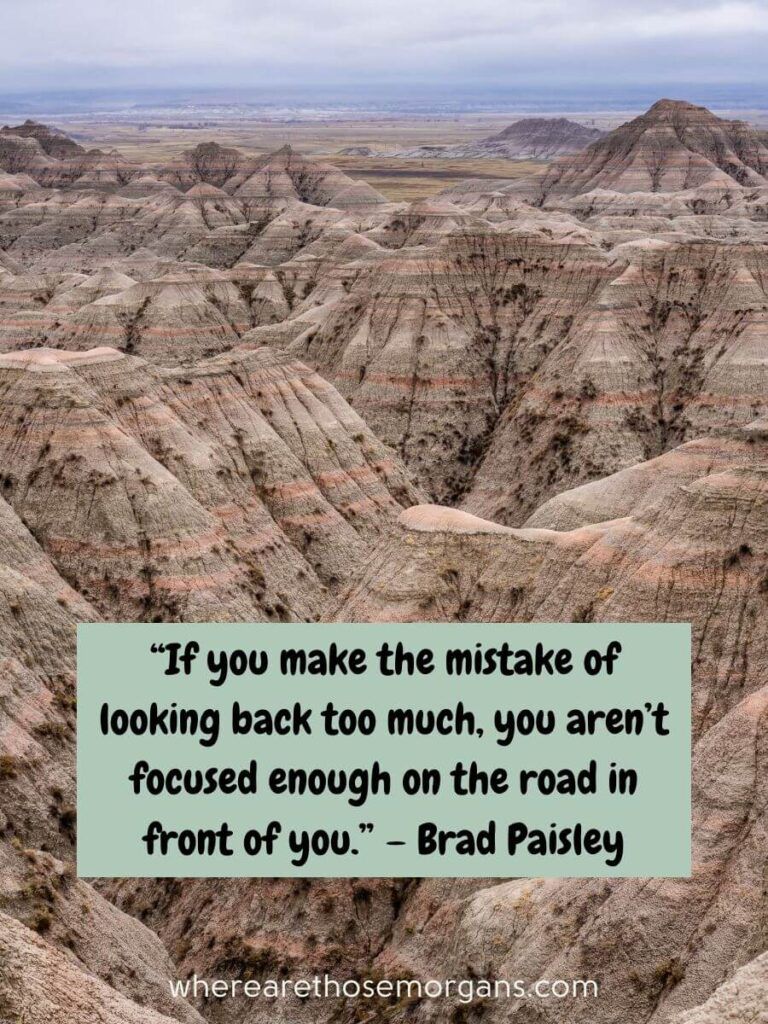 7). "When you go on a road trip, the trip itself becomes part of the story." – Steve Rushin
8). "When all's said and done, all roads lead to the same end. So it's not so much which road you take, as how you take it." – Charles de Lint
9). "There is something about the momentum of travel that makes you want to just keep moving, to never stop." – Bill Bryson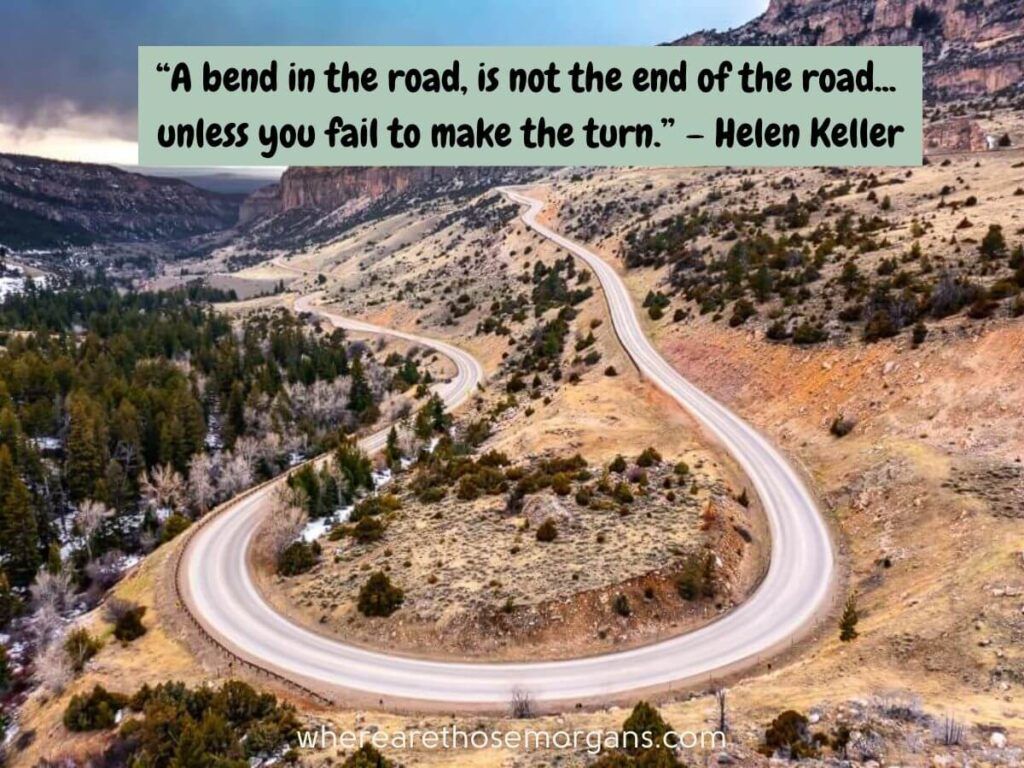 10). "A bend in the road, is not the end of the road… unless you fail to make the turn." – Helen Keller
11). "Look for chances to take the less-traveled roads. There are no wrong turns." – Susan Magsamen
12). "The freedom of the open road is seductive, serendipitous and absolutely liberating." – Aaron Lauritsen
13). "God made the world round so we would never be able to see too far down the road." – Isak Dinesen
Funny Quotes About Road Trips
14). "Take care of your car in the garage, and the car will take care of you on the road." – Amit Kalantri
15). "A tourist is a fellow who drives thousands of miles so he can be photographed standing in front of his car." – Émile Genest
16). "Have you noticed that anyone going slower than you is an idiot and anyone going faster than you is a maniac?" – George Carlin
17). "In 1903 the Wright brothers invented airplanes, because in 1902 they took a road trip across the country with their family." – Bill Engvall
18). "Kilometers are shorter than miles. Save gas, take your next trip in kilometres."- George Carlin
19). "Road trips require a couple of things: a well balanced diet of caffeine, salt and sugar, and an excellent set of tunes – oh, and directions." – Jenn McKinlay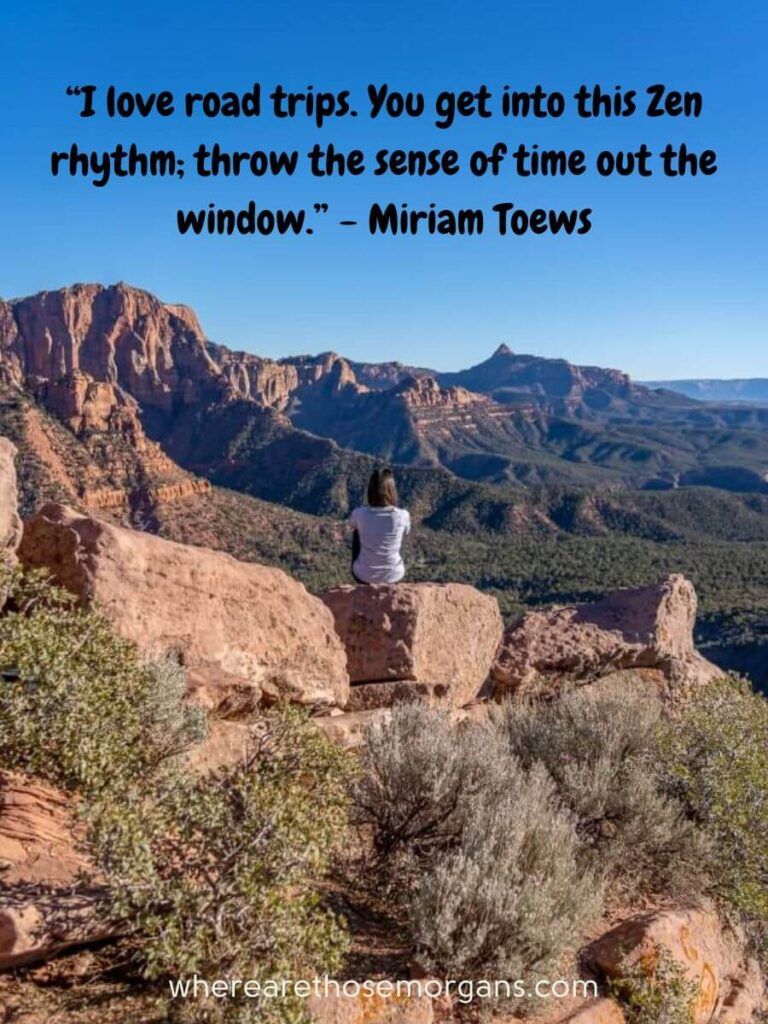 20). "I love road trips. You get into this Zen rhythm; throw the sense of time out the window." – Miriam Toews
21). "It doesn't matter how old you get, buying snacks for a road trip should always look like an unsupervised 9 year old was given $100." – Anonymous
22). "The entire road trip could be summed up as one giant attempt to keep from crashing the car during fits of rage and fits of hysteria." – Kari Martindale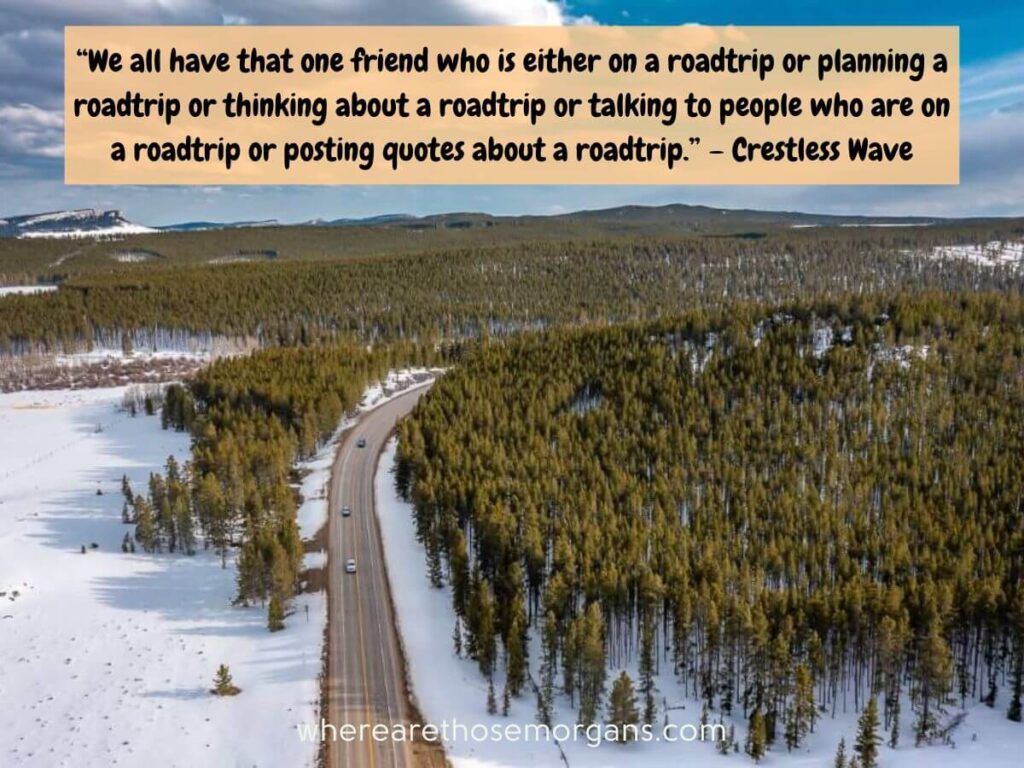 23). "We all have that one friend who is either on a roadtrip or planning a roadtrip or thinking about a roadtrip or talking to people who are on a roadtrip or posting quotes about a roadtrip." – Crestless Wave
24). "I just go with the flow, I follow the yellow brick road. I don't know where it's going to lead me, but I follow it." – Grace Jones
Friends Road Trip Quotes
25). "Good company in a journey makes the way seem shorter." – Izaak Walton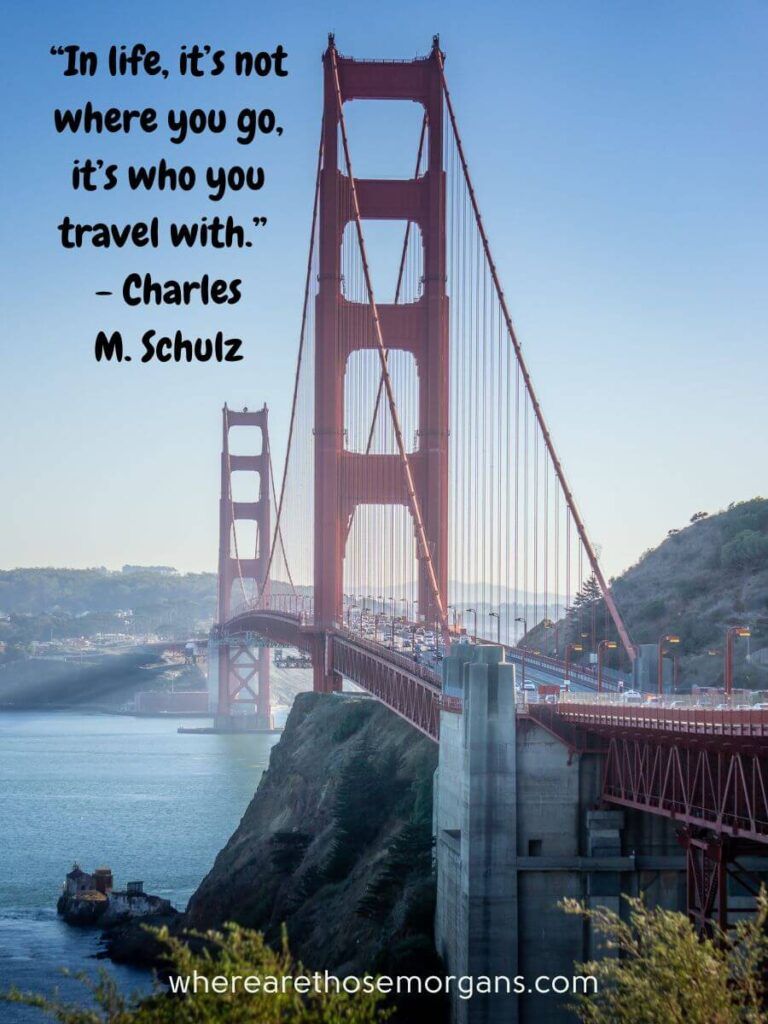 26). "In life, it's not where you go – it's who you travel with." – Charles M. Schulz
27). "Traveling in the company of those we love is home in motion." – Leigh Hunt
28). "Never go on trips with anyone you do not love." – Ernest Hemingway
29). "One of the great things about travel is that you find out how many good, kind people there are." – Edith Wharton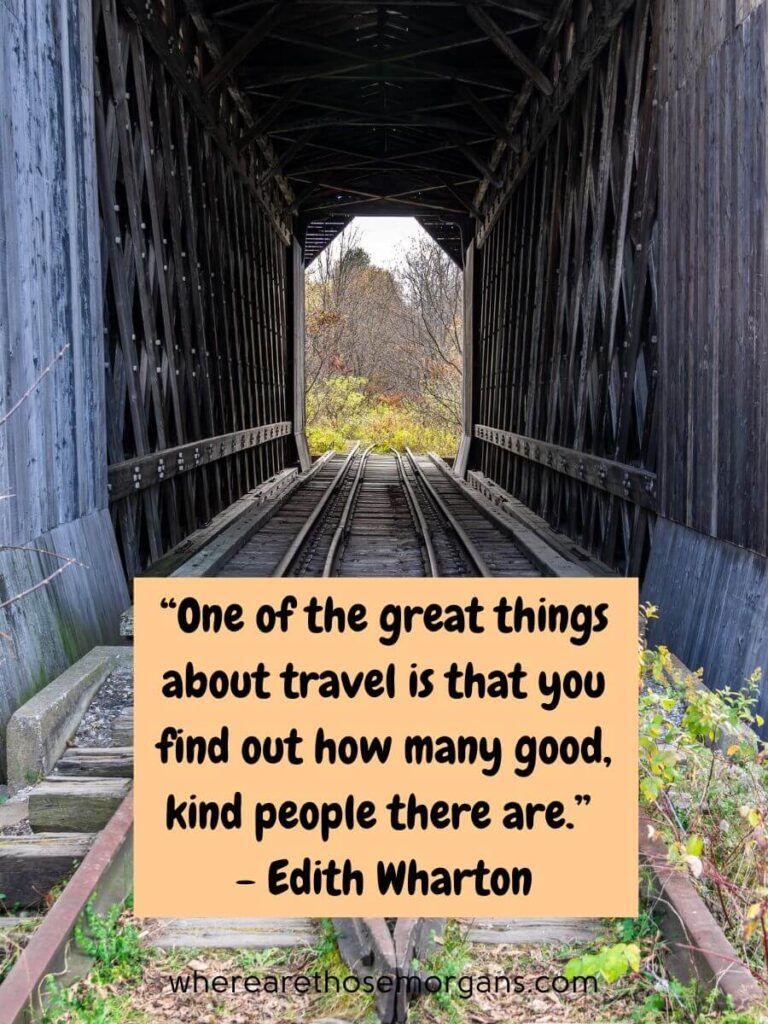 30). "No road is long with good company." – Turkish proverb
31). "You can pack for every occasion, but a good friend will always be the best thing you could bring." – Anonymous
32). "I get a friend to travel with me… I need somebody to bring me back to who I am. It's hard to be alone." – Leonardo DiCaprio
33). "A journey is measured in friends, rather than miles."- Tim Chaill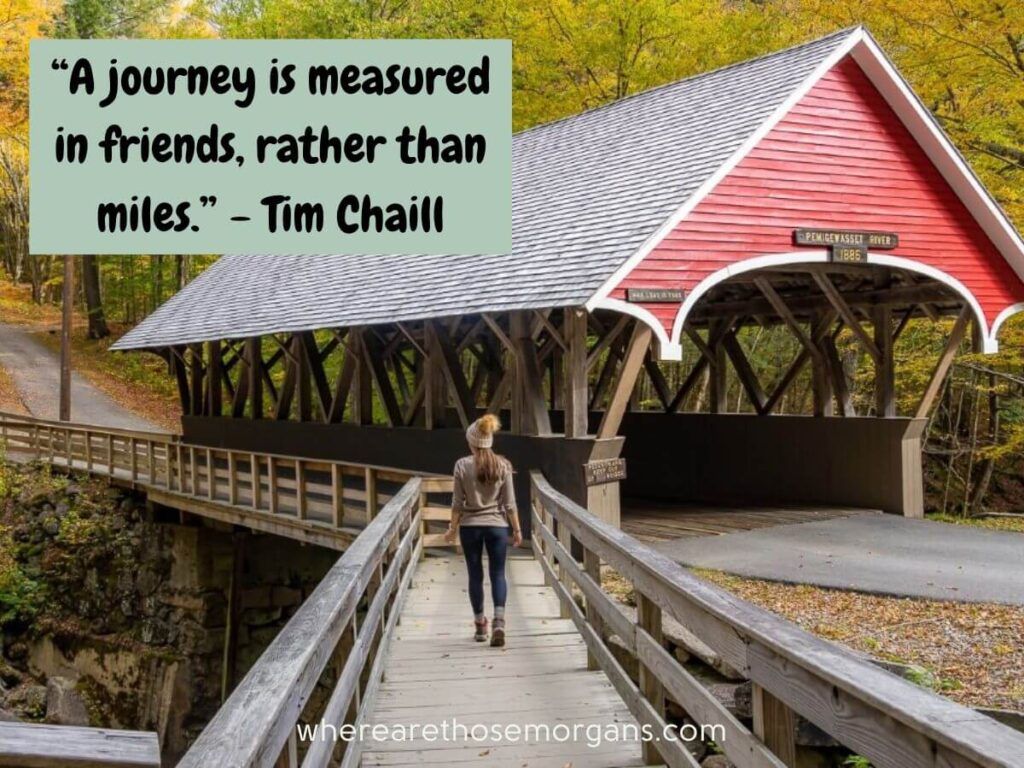 34). "There is an unspoken bond you create with the friends you travel with." – Kristen Sarah
35). "Sometimes all you need is a great friend and a tank of gas." – Thelma and Louise
36). "She wasn't where she had been. She wasn't where she was going, but she was on her way." – Jodi Hills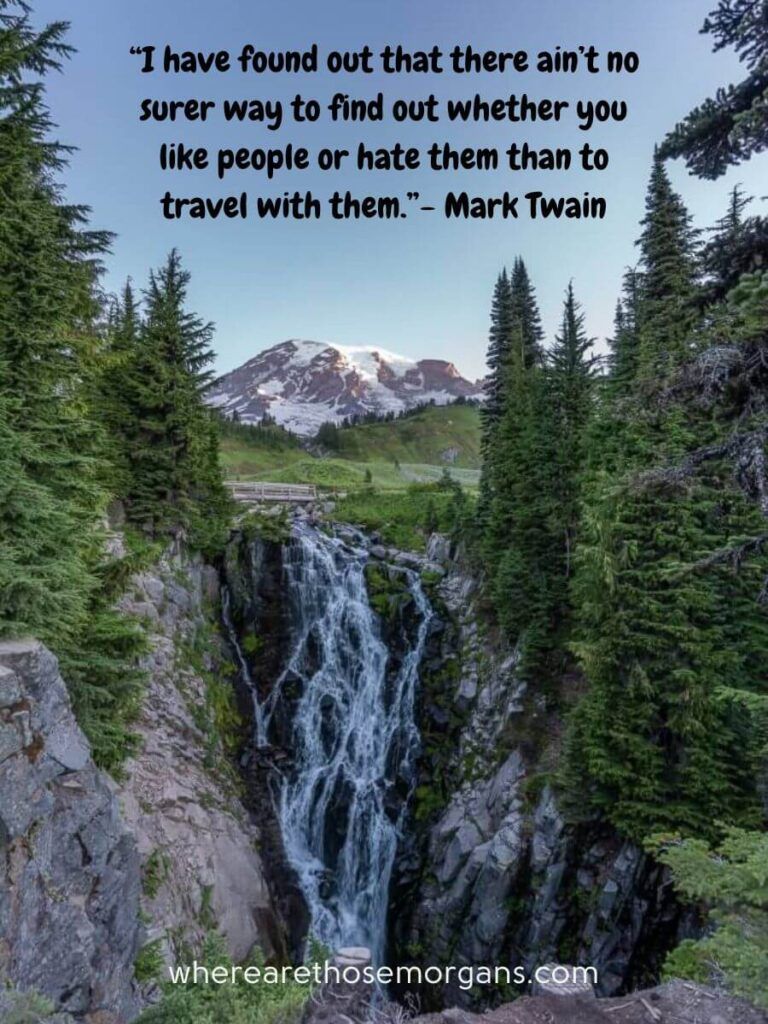 37). "I have found out that there ain't no surer way to find out whether you like people or hate them than to travel with them."- Mark Twain
Road Trip Movie Quotes
39). "According to the map, we've only gone four inches." – Dumb & Dumber
40). "Adventure is out there." – Up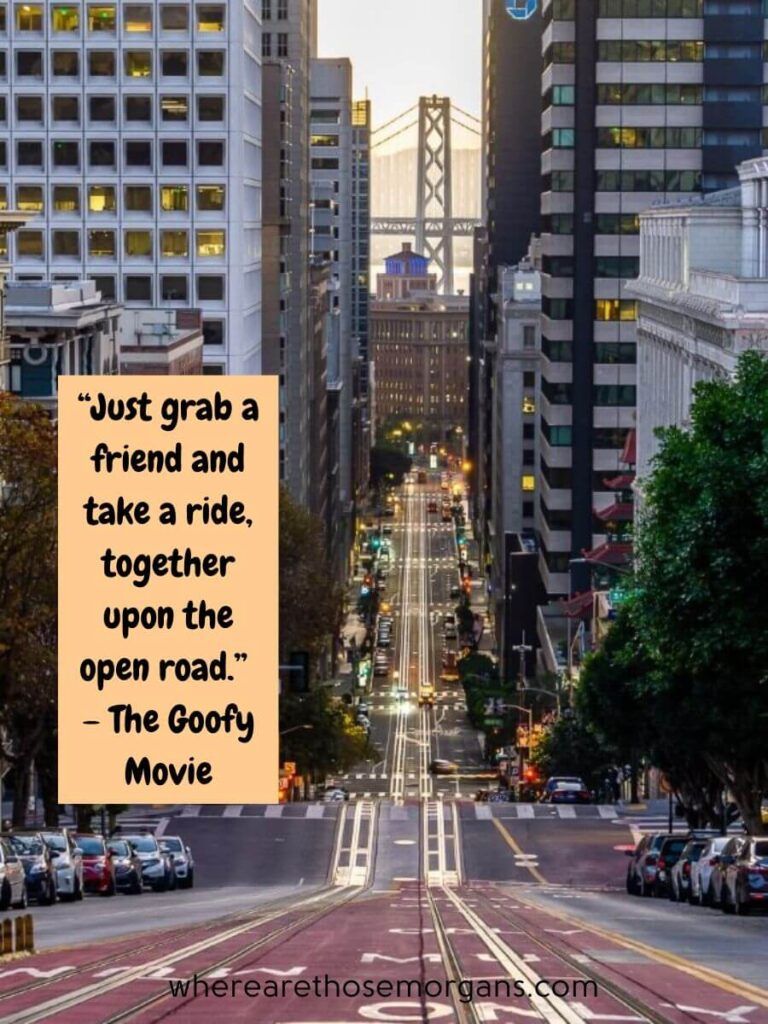 42). "Just grab a friend and take a ride, together upon the open road." – The Goofy Movie
43). "We're almost there, but nowhere near it. All that matters is that we're going." – Gilmore Girls
44). "Fifty years from now, when you're looking back at your life, don't you want to be able to say you had the guts to get in the car?"– Transformers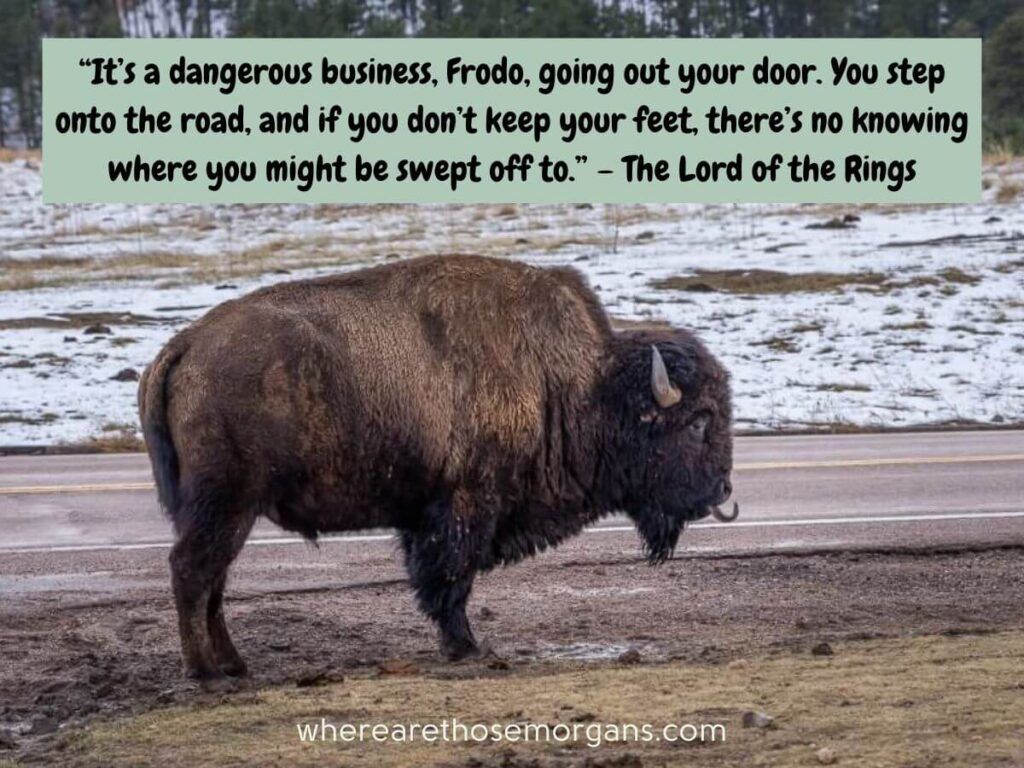 45). "It's a dangerous business, Frodo, going out your door. You step onto the road, and if you don't keep your feet, there's no knowing where you might be swept off to." – The Lord of the Rings
46). "If you don't know where you are going, any road will get you there." – Alice In Wonderland
Short Road Trip Quotes
47). "It's not the destination, it's the journey." – Ralph Waldo Emerson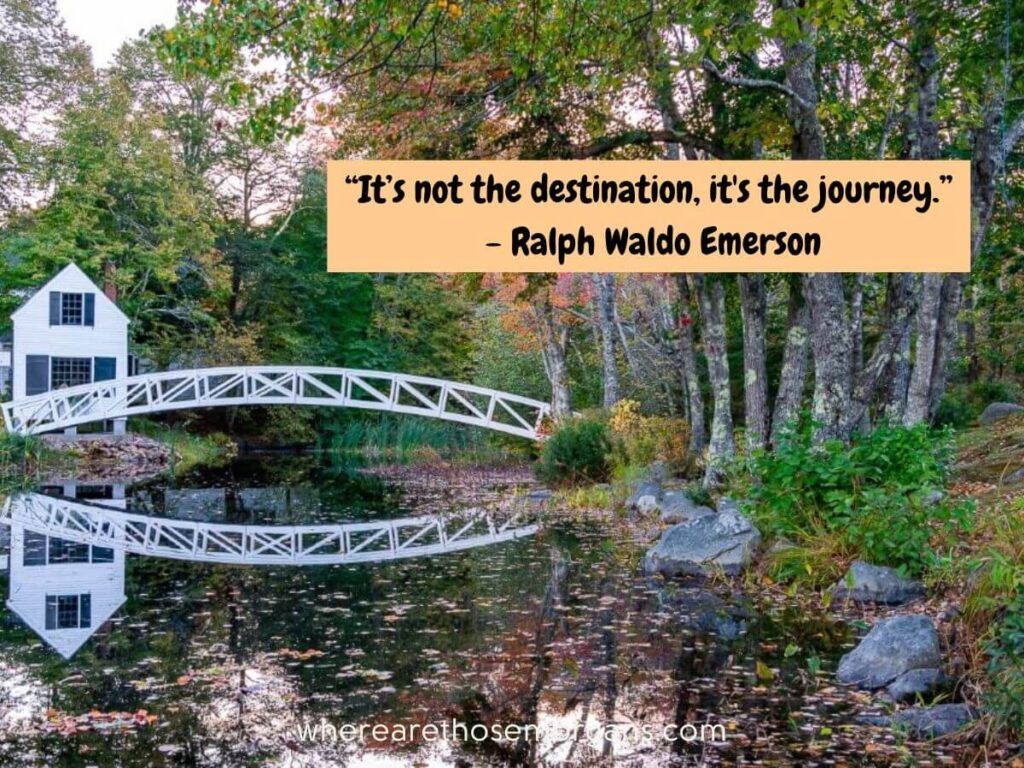 48). "If you come to a fork in the road, take it." – Scott Myers
49). "Always take the scenic route." – Anonymous
50). "And just like that, we're on our way to everywhere." – Emery Lord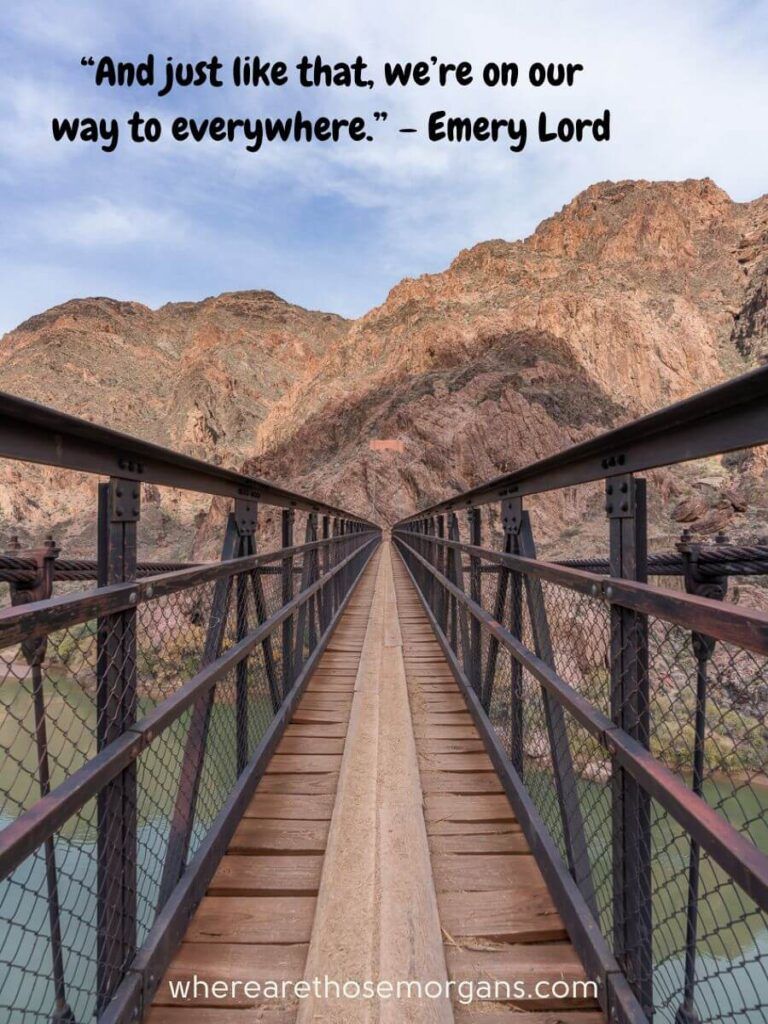 51). "You can't find the right roads when the streets are paved." – Bob Marley
52). "Live life with no excuses, travel with no regret." – Oscar Wilde
53). "Live your life by a compass, not a clock." – Stephen Covey
54). "Happiness is a road trip with a good playlist." – Anonymous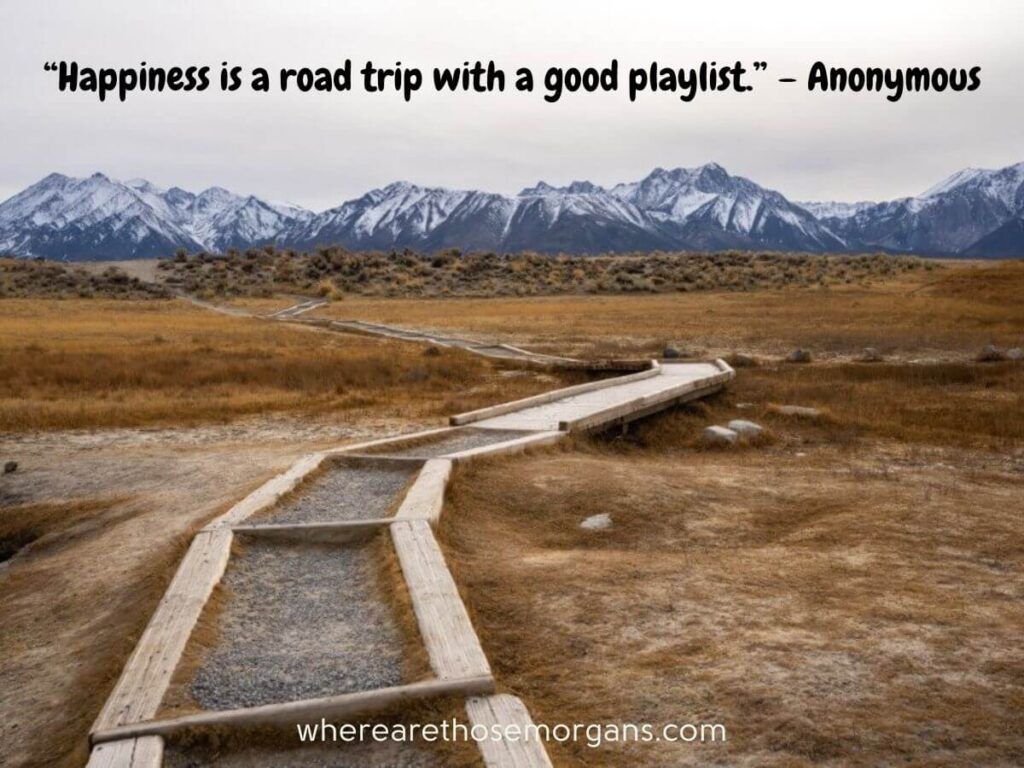 55). "Difficult roads often lead to beautiful destinations." – Zig Ziglar
56). "Roads were made for journeys, not destinations." – Confucius
57). "There are no mistakes. Only new paths to explore." – Gregory David Roberts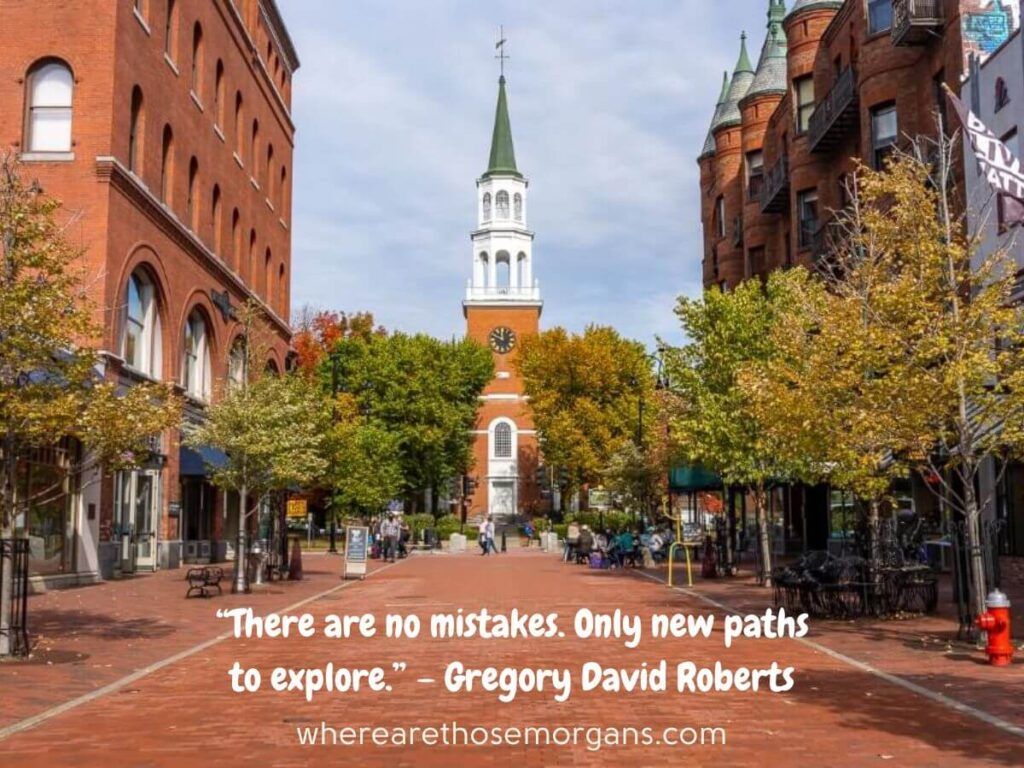 58). "Making memories, one road trip at a time." – Anonymous
59). "All he needed was a wheel in his hand and four on the road." – Jack Kerouac
60). "Stop worrying about the potholes in the road and enjoy the journey." – Babs Hoffman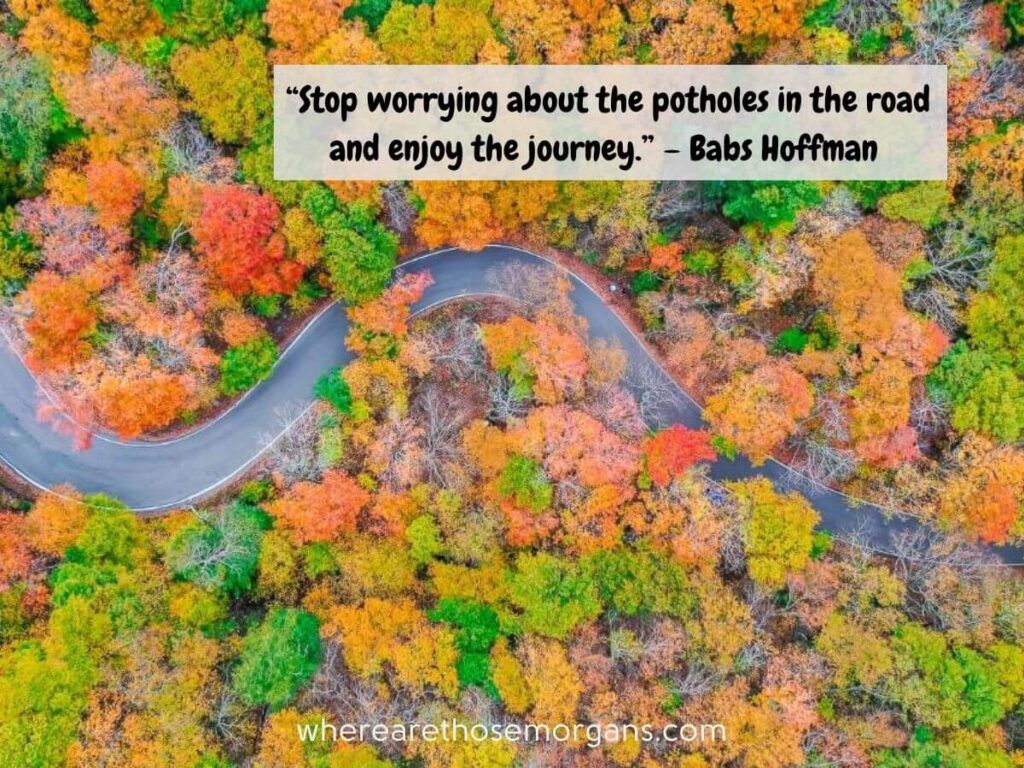 Long Road Trip Quotes
61). "Travel isn't always pretty. It isn't always comfortable. Sometimes it hurts, it even breaks your heart. But that's okay. The journey changes you; it should change you."- Anthony Bourdain
62). "Road trips are the equivalent of human wings. Ask me to go on one, anywhere. We'll stop in every small town and learn the history and stories, feel the ground and capture the spirit. Then we'll turn it into our own story that will live inside our history to carry with us, always. Because stories are more important than things." – Victoria Erickson
63). "I wonder why it is that when I plan a route too carefully, it goes to pieces, whereas if I blunder along in blissful ignorance aimed in a fancied direction I get through with no trouble." – John Steinbeck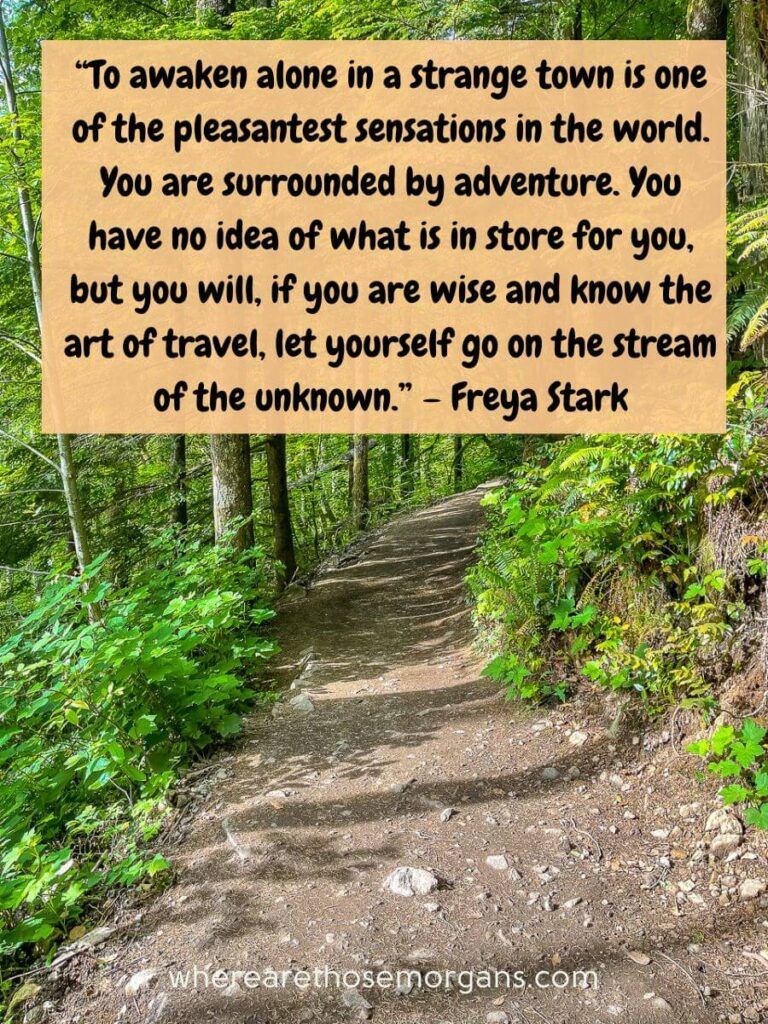 64). "To awaken alone in a strange town is one of the pleasantest sensations in the world. You are surrounded by adventure. You have no idea of what is in store for you, but you will, if you are wise and know the art of travel, let yourself go on the stream of the unknown." – Freya Stark
65). "No one you have been and no place you have gone ever leaves you. The new parts of you simply jump in the car and go along for the rest of the ride. The success of your journey and your destination all depends on who's driving." -Bruce Springsteen
Road Trips Resources
Road trips are a fabulous way to travel. You can explore at your own pace and go exactly where you want on your own terms.
If you are planning a road trip, consider some of our popular resources below or head to the bucket list Road Trip section on our blog.
Our Popular Quotes Guides
Our Popular US Road Trip Guides
---
We hope this guide to the best road trip quotes helps with inspiring your next adventure!
Please let us know if you have any questions about road trip quotes or any upcoming trip in the comments below.
Happy Driving,
Mark and Kristen
Enjoy This Road Trip Quotes Guide? Pin It For Later!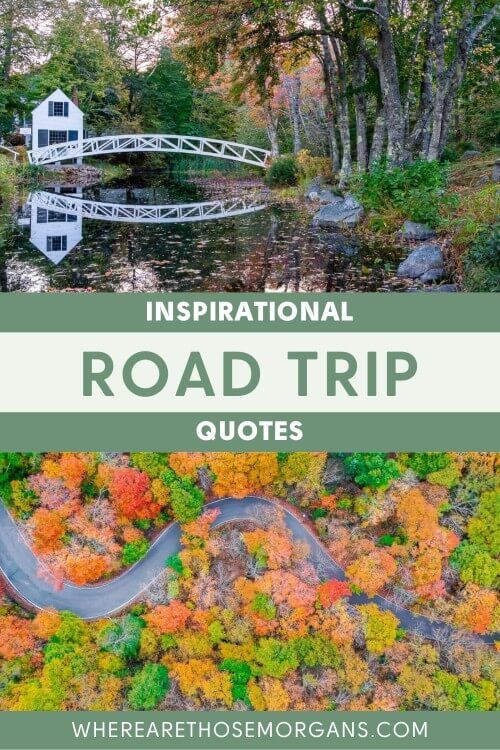 Note: This article contains affiliate links. When you make a purchase using one of these affiliate links, we may earn a small commission at no extra cost to you.
All Rights Reserved © Where Are Those Morgans, LLC. Republishing this article and/or any of its contents (text, photography, maps, graphics, etc.) in whole or in part is strictly prohibited.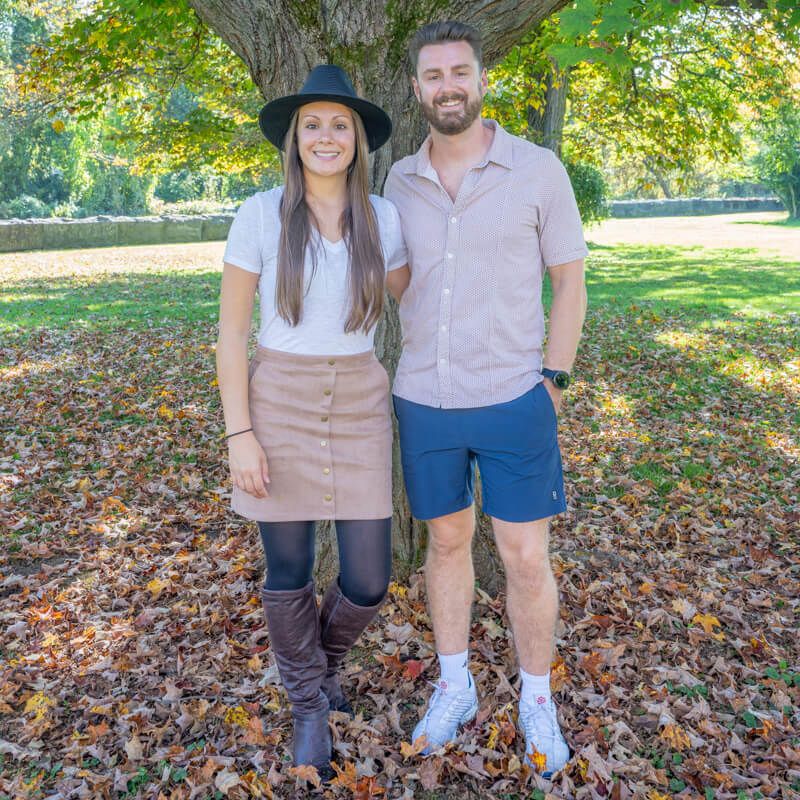 Mark and Kristen Morgan are travel, hiking and photography experts. Over the last 6 years traveling full time, they have explored more than 40 countries and 30 US states.
Their work has been featured in USA Today, Gestalten, Get Your Guide, CityPASS and Condé Nast Traveler along with various other publications.