Welcome to South Dakota, the Mount Rushmore State. This is where you will find all of our South Dakota Travel Guides!
South Dakota is located in the northern central part of the US midwest, bordered by North Dakota, Iowa, Nebraska, Wyoming and Montana.
This is the 17th largest state by area, but the 5th least populated state. South Dakota is named after the Lakota and Dakota Sioux Native American tribes with nine reservations currently in the state.
Capital City: Pierre
Population: About 900,000
Time Zone: South Dakota has two time zones, the western portion of the the state lies in Mountain Standard Time (MST) while the eastern portion of the state lies in Central Standard Time (CST).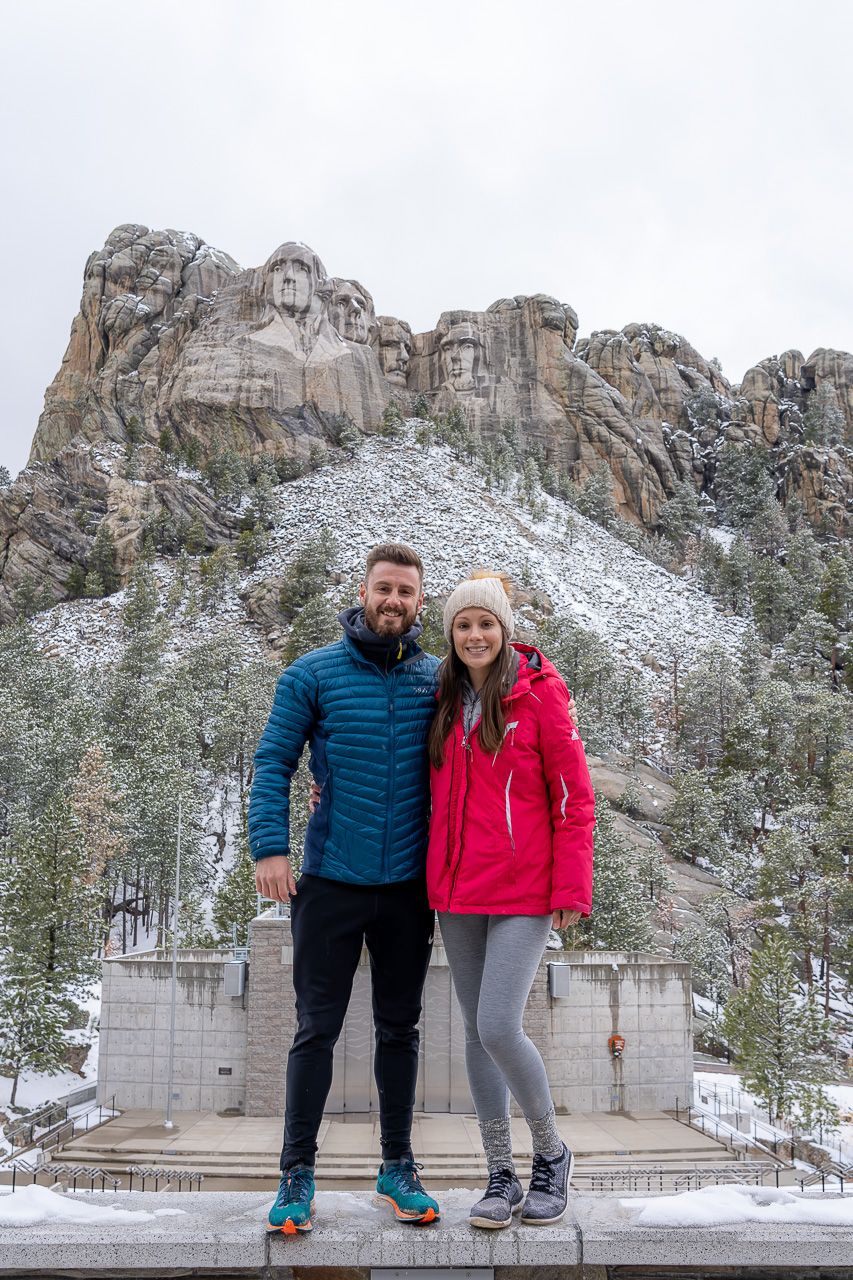 South Dakota Travel Highlights
South Dakota is the perfect USA travel destination for less crowded areas of outstanding natural beauty.
The southwestern part of this state packs a mighty punch with Badlands National Park, Custer State Park and Mount Rushmore all surrounded by the stunning Black Hills National Forest.
National Parks In South Dakota:
Badlands National Park
Wind Cave National Park
Want more National Park content? Visit our US National Park Guides.
Popular Places To Visit In South Dakota:
Wall
Mitchell
Rapid City
Deadwood
Spearfish Canyon
Custer State Park
Black Hills National Forest
Mount Rushmore National Memorial
Jewel Cave National Monument
Crazy Horse Memorial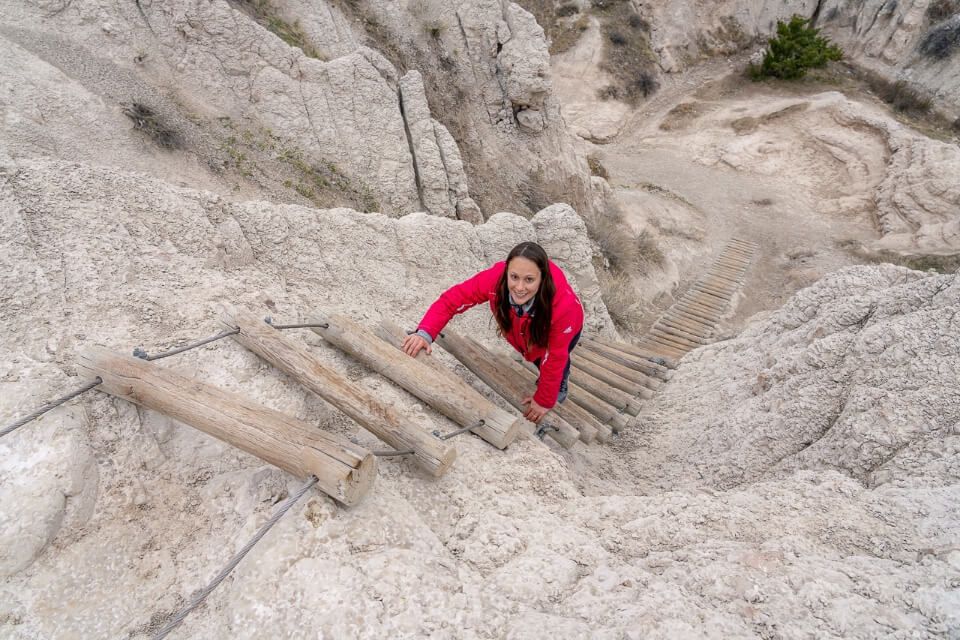 Badlands National Park
Badlands is known for its dramatic landscapes featuring unique layered rock formations, towering spires and steep canyons. But the best part about Badlands, in our opinion, is the wildlife.
You will most likely encounter bison, prairie dogs and bighorn sheep in Badlands. Explore our popular South Dakota travel guides below to make the most of your time in Badlands National Park.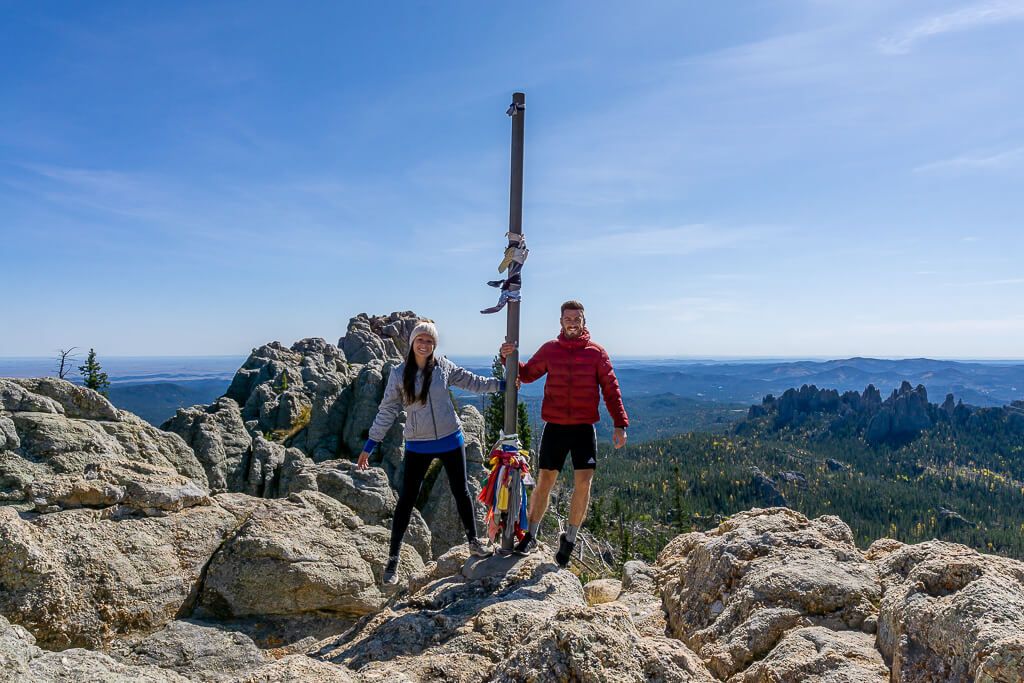 Black Hills National Forest
The first time we drove through the Black Hills, we were blown away by the natural beauty of this area. We have since returned for a second time and we are planning to visit again in the future.
Custer State Park – Amazing things you need to experience in one of the largest, most diverse State Parks in the United States.
When hiking in South Dakota, we always use Gaia GPS. You can use our special link to receive 20% off a Gaia GPS subscription.
Or want a different app? Be sure to check out the best hiking apps to help you conquer those bucket list hikes in South Dakota.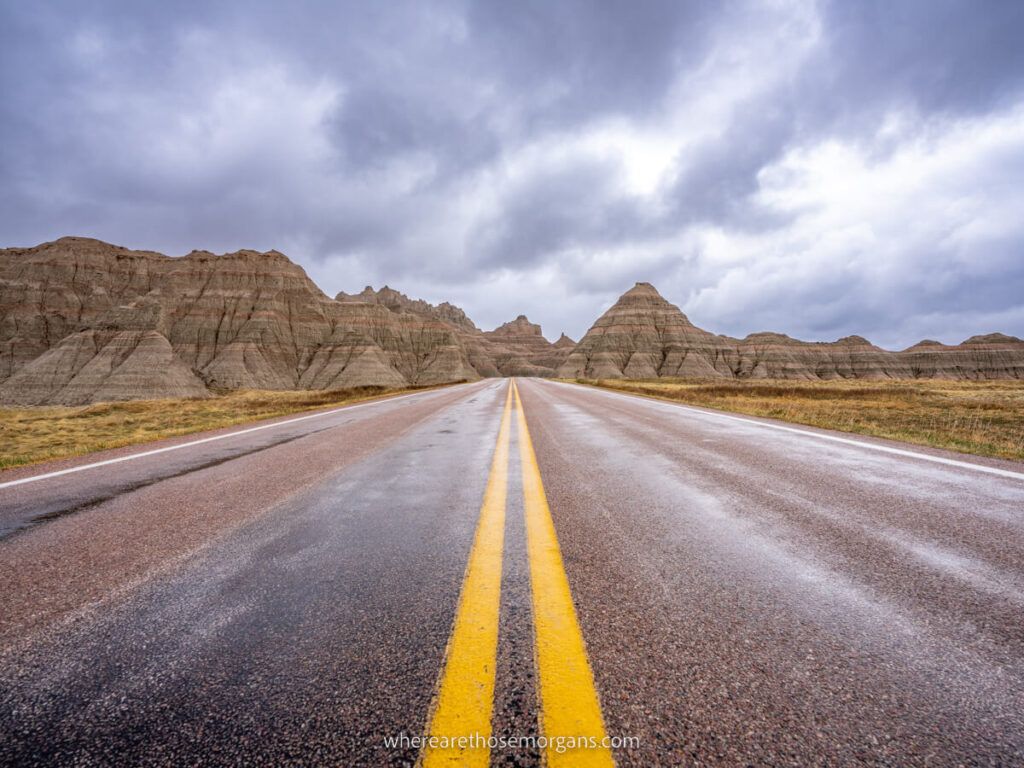 South Dakota Road Trip
In our opinion, the state of South Dakota is severely underrated. We recommend you add South Dakota to your next road trip itinerary.
If you are traveling from further afield, fly into Rapid City and then you will have the entire region on your doorstep.
We highly recommend driving Iron Mountain Road and Needles Highway, but be sure to use caution on those winding roads.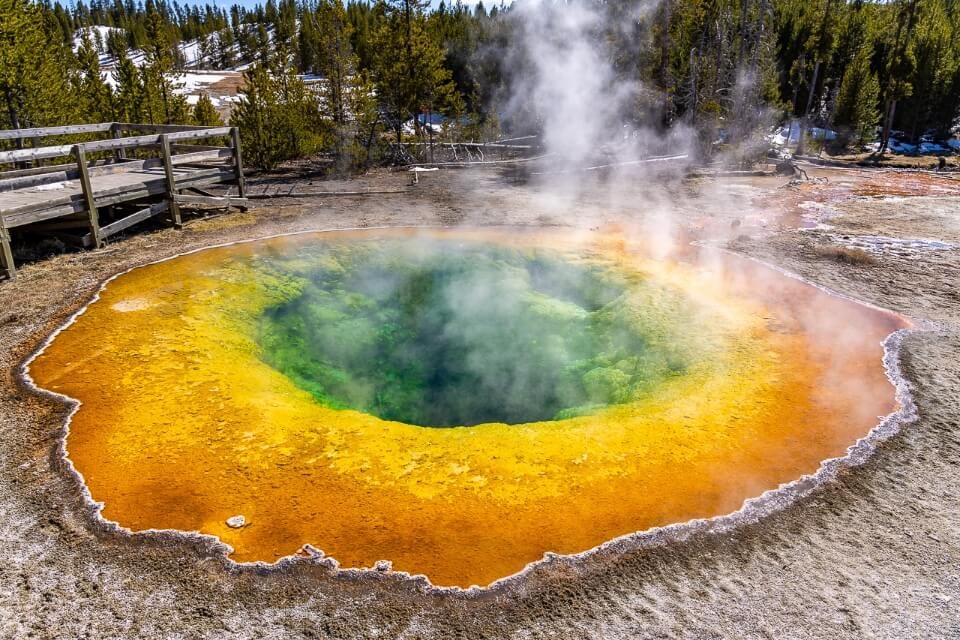 Road Trip South Dakota To Yellowstone
If you are planning to travel in South Dakota, consider a longer road trip to Yellowstone National Park.
Need a travel itinerary? Shop our Travel Guidebooks.
*Please note this page may contain affiliate links. If you click on one, we may earn a small commission at no extra cost to you. Thank you for supporting the free content we provide! Read more in our disclosure policy.*
More South Dakota Travel Guides