The Coit Tower in San Francisco dominates the skyline of the Golden City. The tower also features a fun history as to why it was originally built.
Both visitors and locals alike will enjoy visiting Coit Tower because it offers stunning views of the city and bay. This is a top attraction in San Francisco anyone will love.
So why can you trust us when it comes to the Coit Tower?
Because we visited Coit Tower ourselves in October 2022. This guide is written from first hand experience and with our own photos.
Our goal is to tell you everything you need to know so you know exactly what to expect when you visit this iconic structure.
In our guide, we will show you:
What is Coit Tower
History of Coit Tower
How to get there
6 things to do at Coit Tower
Best time to visit
Is Coit Tower worth it
Now, let's climb Coit Tower in San Francisco!
What Is Coit Tower?
If you look at a skyline photo of San Francisco, you will notice a slender white fluted 210 foot column rising from the top of Telegraph Hill.
That white column is an observation deck known as Coit Tower.
Visitors can opt to climb the steps or take the elevator up to the top of the tower. When you reach the top, you will be rewarded with gorgeous 360-degree views of the city and bay.
From the top of Coit Tower, you can see the San Francisco Golden Gate Bridge as well as the Bay Bridge.
However, Coit Tower isn't just about the views, it's a public works art project. Coit Tower is home to vibrant frescoes depicting life in California from the 1930's.
These murals were the first major relief work commissioned by the U.S. Government Public Works of Art Project (PWAP). The goal was to provide a legacy for 25 local artists and give the public a look into social realism.
Coit Tower is open from:
10:00am – 6:00pm daily April to October
10:00am – 5:00pm day November to March
The tower is closed Thanksgiving, Christmas and New Year's Day.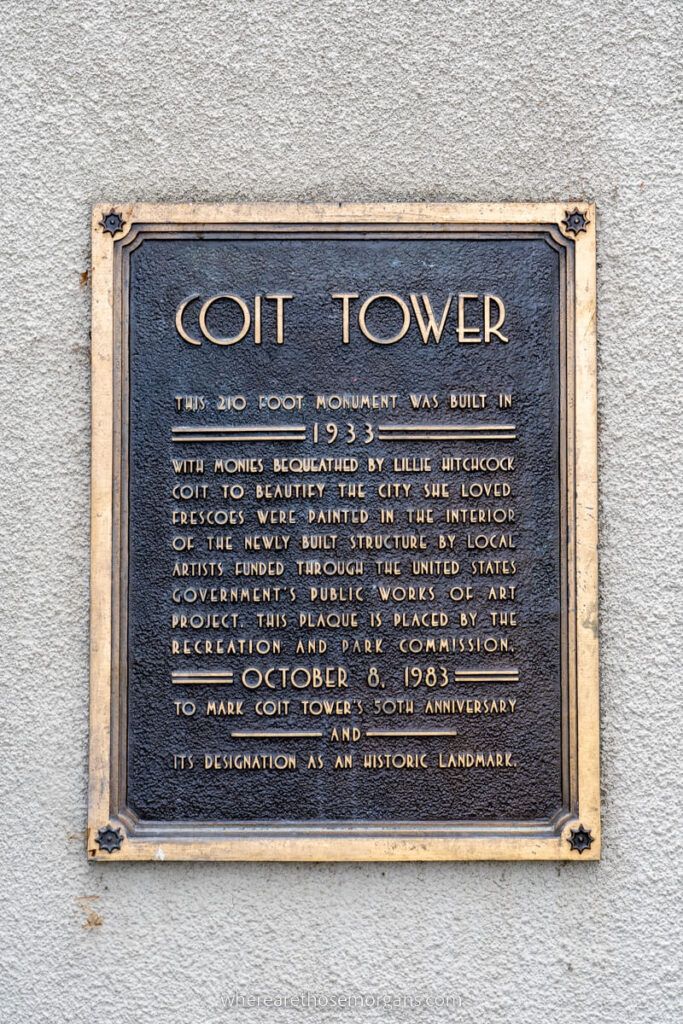 History Of The San Francisco Coit Tower
The Coit Tower was built as a monument to Lillie Hitchcock Coit, a passionate firefighter who pushed boundaries and lived her life to the fullest.
After her death, Coit left $125,000 to the city of San Francisco "for the purpose of adding beauty to the city which I have always loved." However, there were no further instructions.
So the city of San Francisco decided a tower would be an appropriate and thoughtful gesture to honor Lillie.
Coit Tower was designed by the firm of Arthur Brown Jr., an architect of San Francisco's City Hall. It was once rumored the tower was designed to resemble a fire hose nozzle, but this is incorrect.
Throughout her life, Lillie was well ahead of the times, often dressing up as a man to gamble in North Beach saloons and smoking cigars. She also pushed the limits by ice-skating in short skirts which was frowned upon back in those days.
But she is best known for her lifelong dedication to firefighting. In 1863, Coit became the unofficial mascot of the Knickerbocker Hose Company #5 and showed her dedication by rarely missing a fire.
Coit Tower was erected to represent her love and serve as a memorial to her beloved firefighters in the city of San Francisco.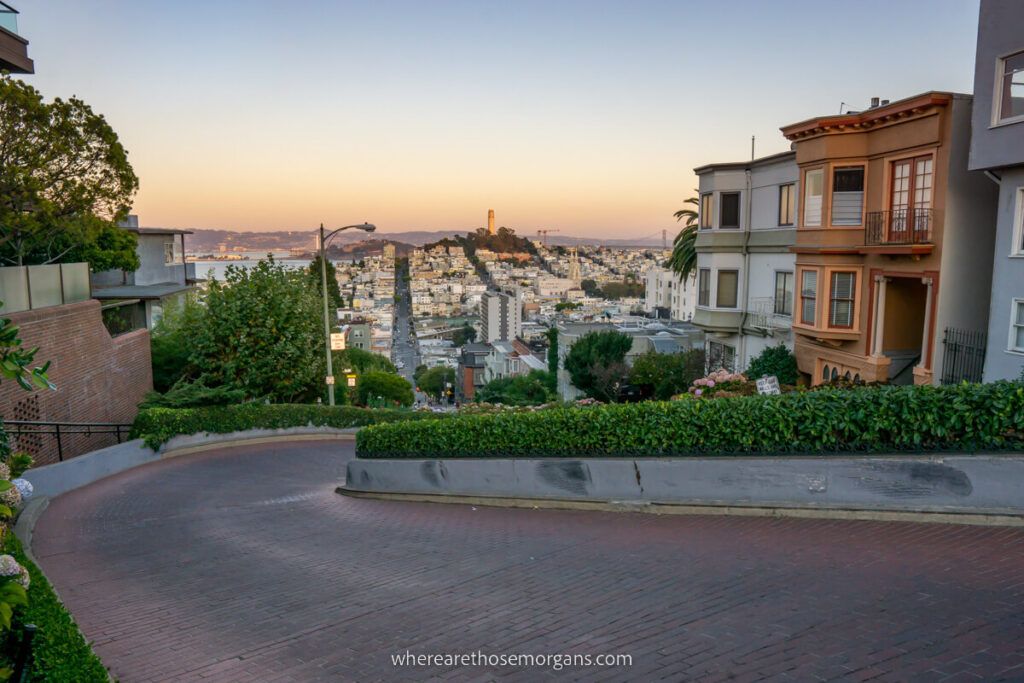 Where Is Coit Tower In San Francisco?
Coit Tower is located in the Telegraph Hill neighborhood of San Francisco, California in Pioneer Park.
Address: 1 Telegraph Hill Blvd, San Francisco, CA 94133
Coit Tower Google Maps Location.
There are several ways you get to Coit Tower because it such a visible landmark, you don't really need a set of directions. Just follow your line of sight to the tower!
How To Get To The San Francisco Coit Tower
We would recommend you walk or take public transportation when visiting Coit Tower. Personally, we walked and highly recommend this scenic route.
When looking at a map, take the south side via the Filbert Steps and then descend via the east side via the Greenwich Steps. You could also do this route in reverse depending on your San Francisco itinerary.
From Washington Square Park, follow Filbert Street about two blocks to climb up telegraph Hill via the Filbert Street stairs. You will see signs for Coit Tower along the way.
This was the route we took to visit the tower after eating breakfast at Mama's on Washington Square.
You can also take the MUNI bus line #39 which travels between Coit Tower and Fisherman's Wharf. Or if you are in North Beach, you can catch this same bus at Washington Square Park.
At the time of writing, the #39 bus costs $2.25 / person and runs from 9:00am to 7:00pm daily every 20 minutes. See the #39 schedule here.
Another option would be to book a taxi, Uber or Lyft.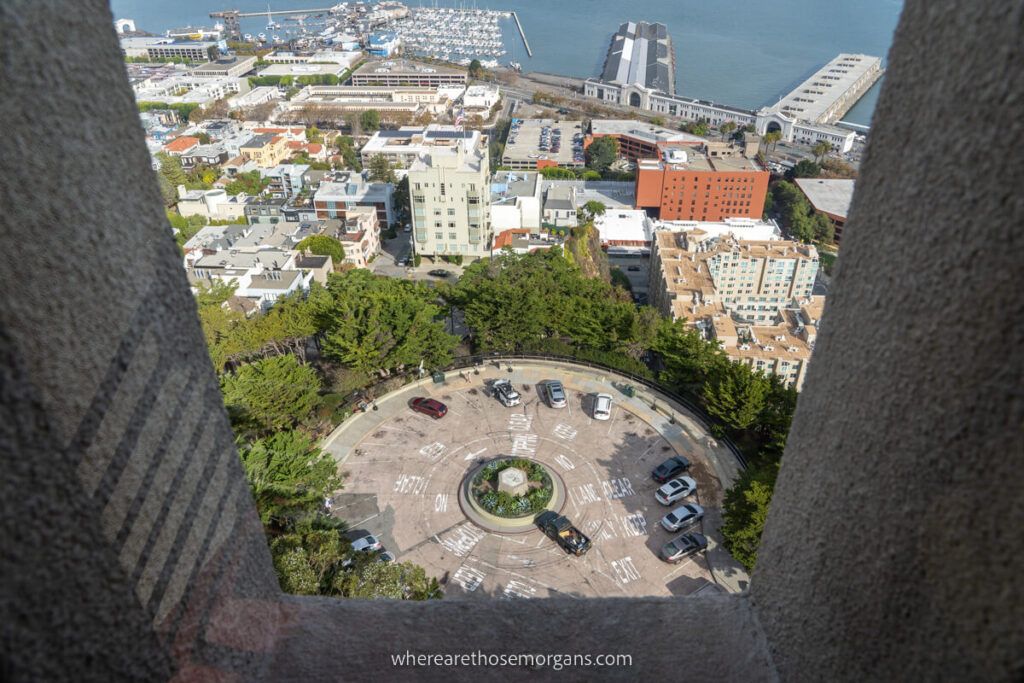 Coit Tower Parking
There are a few different places you can park when visiting Coit Tower.
Parking directly at Coit Tower is extremely limited. There is a small lot on the top of Telegraph Hill with about 25 spots and this lot will give you 30 minutes of free parking during posted hours.
These parking spots near Coit Tower are also limited to residents with SFMTA issued "A" permits on weekends. If you plan to visit during peak time, you may experience a long line of cars waiting to reach the parking lot.
Your next best option for parking would be to find one of the many paid parking garages located near the Tower or search for a metered parking spot nearby.
Keep in mind you will have to walk up telegraph Hill after parking your vehicle.
Travel Tip: Be sure to take all personal belongings from your vehicle as break-ins are common in heavy tourist areas such as Coit Tower, Fisherman's Wharf and Golden Gate Park.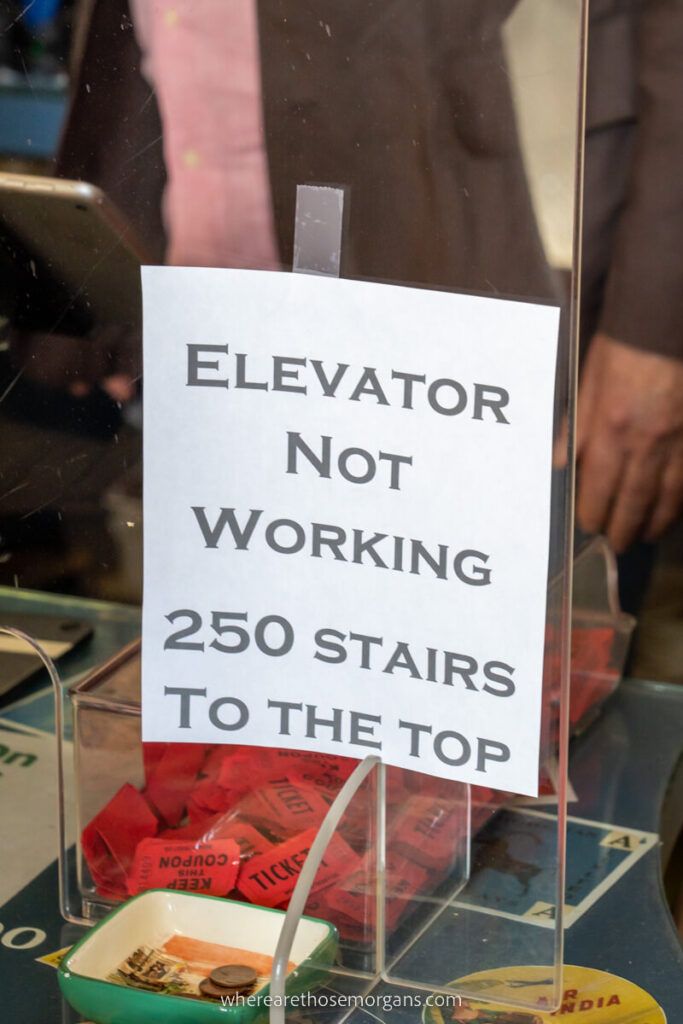 Coit Tower San Francisco Tickets
Good news if you are a San Francisco resident because your ticket to the Coit Tower will be slightly discounted compared to a SF non-resident ticket.
The best place to buy a ticket to Coit Tower is onsite at the gift shop. Both cash and card are accepted.
A ticket to the Coit Tower for SF residents costs $7.00 for adults, $4.00 for youth (12-17) and seniors (62+) and $2.00 for children (5-11).
A ticket to the Coit Tower for non SF residents costs $10.00 for adults, $7.00 for youth (12-17) and seniors (62+) and $3.00 for children (5-11).
All children 4 and under will receive free entry to Coit Tower.
Additionally, entrance to the Coit Tower ground floor murals, gift shop and vista points do not require a ticket and are free to visit.
If you don't want to visit Coit Tower on your own, you should check out this San Francisco walking tour which will include a stop at Coit Tower.
Travel Tip: If you are on a tight budget or visit when Coit Tower is closed, you can still have a great view of the bay at the vista points located near the base of the tower. However, you will miss the murals.
6 Things To Do At The Coit Tower In San Francisco
The Coit Tower in San Francisco is one of the top attractions in the Golden City. This is what you can expect when visiting the tower: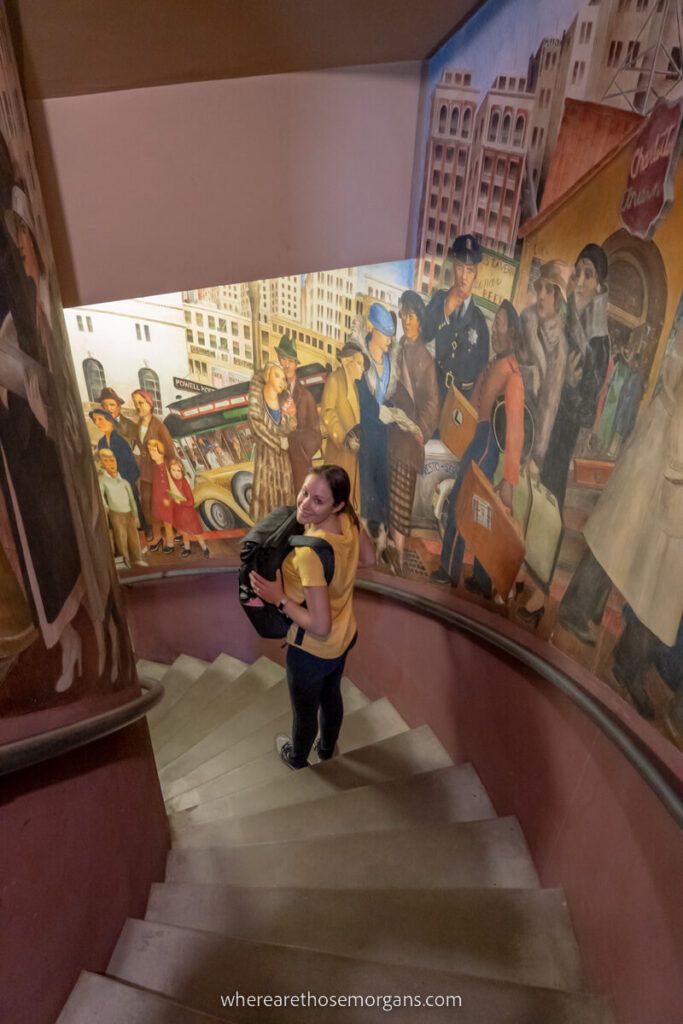 1). Climb The Stairs Or Take The Elevator
In order to get to the top of the Coit Tower, you can climb the stairs inside the tower or take the elevator. When we visited in Oct 2022, the elevator was unavailable and every visitor had to climb the stairs.
The stairs are divided into various sections with murals painted along the first and second floor sections. If you are wearing a backpack, you will have to place it on your front as you walk through the sections with murals.
There are 250 steps inside the Coit Tower. Even if the elevator is working, there is a small section at the top where you will need to climb a few stairs.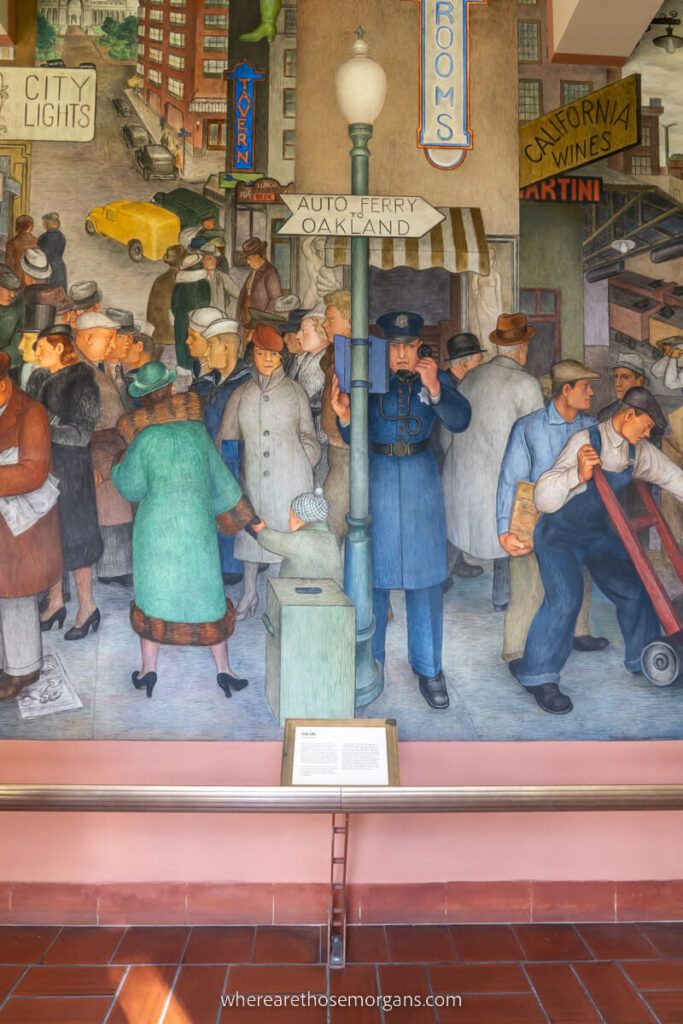 2). Enjoy The Murals
The murals in the Coit Tower were implemented by Dr. Walter Heil, the Director of the Legion of Honor Museum. Heil selected 25 of the best Bay artists to cover the bare walls of the tower.
While you can view the murals on the first floor for free, the stairway and the second floor murals are only available to the general public through a docent-led guided tour (unless you visit the tower).
Mural tours are available and last about 30 to 40 minutes, but are limited to groups of 6 people. City Guides also offers two free tours a week, one on Wednesdays and one on Saturdays.
A $10 fee per person will be charged for a full tour of the murals, while a $5 fee per person will be charged for a tour of just the second floor murals.
To see a full description of the 19 murals, click here.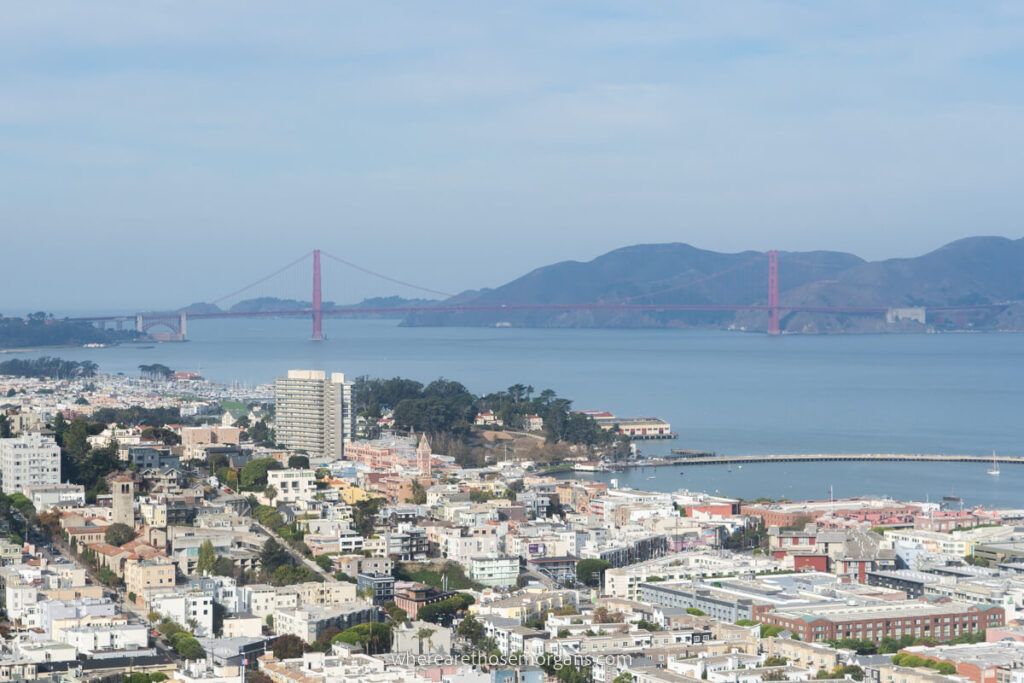 3). Snap Some Photos Of The Bay
The top of the Coit Tower observation deck will grant visitors stunning 360-degree views of the entire area.
There are several small windows you can look out from so you can experience many different vantage points of San Francisco.
We loved looking out onto the bay from this high vantage point because you can see all the piers located along the Embarcadero and Alcatraz Island.
As you watch the ships come in an and out of the San Francisco bay, it's easy to imagine how busy this port must have been during its prime.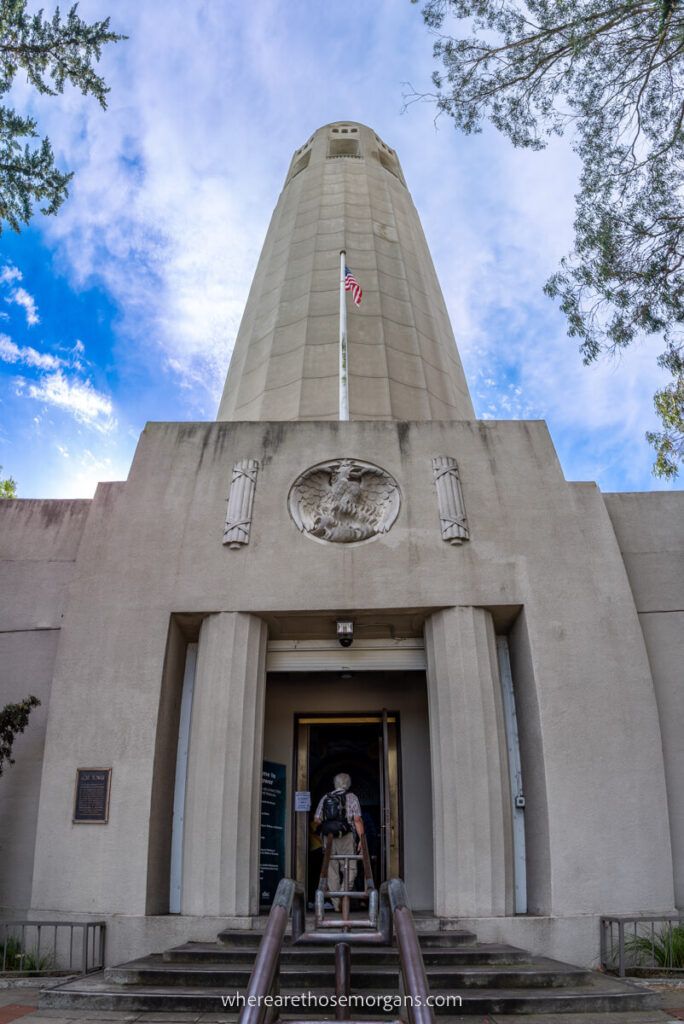 4). Coit Tower Café
Outside the Coit Tower near the small parking lot, you will find the Coit Tower Café. Stop here for a hot or cold drink, pastries, paninis, pizza and frozen yogurt.
Please just note that no food or drinks are allowed in Coit Tower.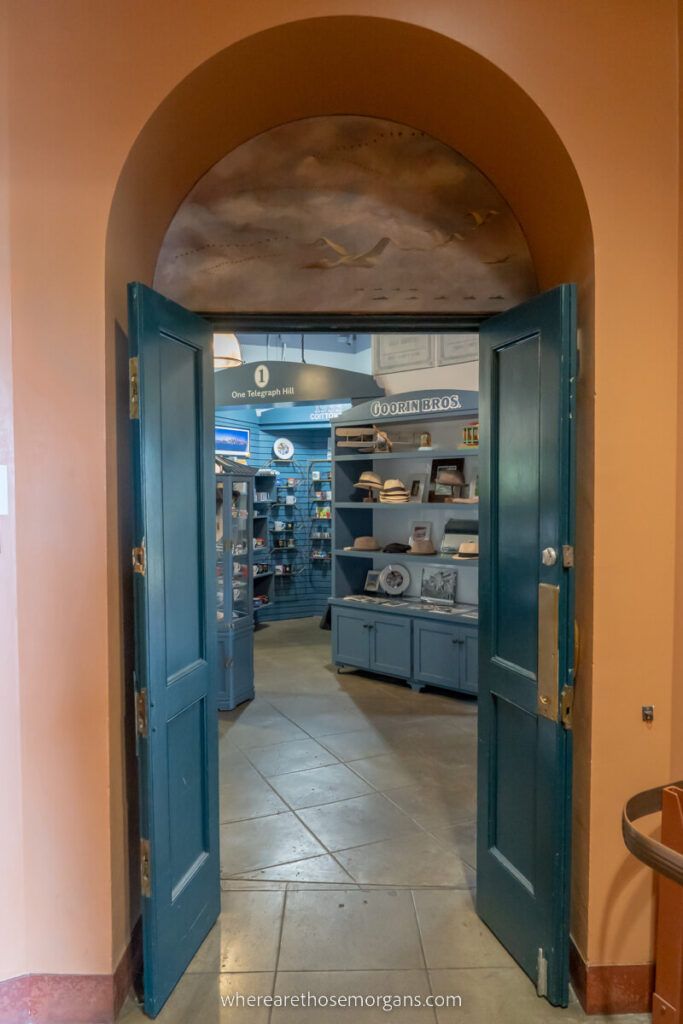 5). Stop By The Coit Tower Gift Shop
After your climb to the top of Coit Tower, you will pass through a small gift shop on the way out. In this gift shop, you can find items related to both Coit Tower and San Francisco.
Take a moment to browse the gift shop items because there are some cool trinkets you probably won't find anywhere else.
6). Find The Wild Parrots In Pioneer Park
Coit Tower is located at the summit of Telegraph Hill in Pioneer Park.
The commanding views at the top of hill once housed a marine telegraph station to help relay messages when ships entered the Bay. This is how Telegraph Hill received its name.
In the 1880's, San Francisco functioned solely by ship and all arrivals into the Bay were considered important events. Pioneer Park during that time period had an observatory and elegant restaurant.
But due to the location on top of the hill, the business failed as it was too costly and dangerous. While you can no longer find a restaurant, Pioneer Park offers stunning views of the surrounding Bay.
As you wander through the trails, keep you ears open for some of San Francisco's noisy residents, the famous flock of parrots. This flock even featured in the 2005 film, The Wild Parrots of Telegraph Hill.
Best Time To Visit
Coit Tower is opened almost every day year-round.
The best time to visit Coit Tower is opening time at 10:00am between the non-peak season months of October to February on weekdays.
Because this museum is popular with tourists, we would recommend arriving early as well as visiting midweek to help avoid the crowds.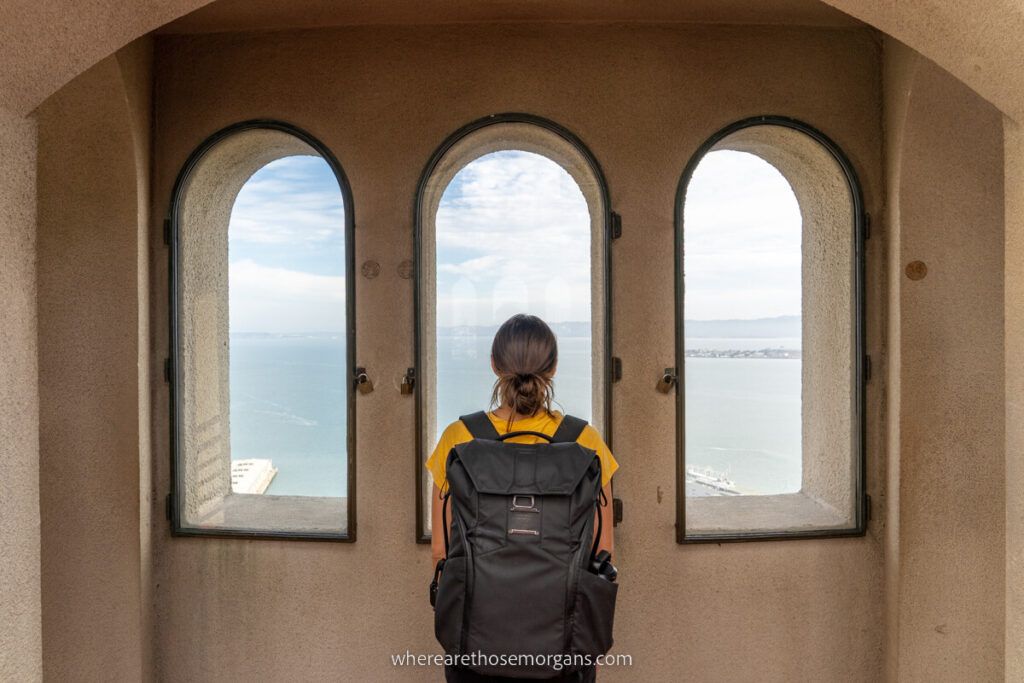 Is Coit Tower In San Francisco Worth it?
Yes, Coit Tower in San Francisco is worth it. For a small fee, you can see beautiful murals and experience beautiful views of the San Francisco bay all with one visit.
However, if you don't want to climb the tower, you can still visit the summit of Telegraph Hill to see beautiful vistas of San Francisco.
If you are into photography, just be aware there is no place at the top of the tower where you can take a photo without a glass panel. Many of your photos will have glare, but we do think it's still worth the trip.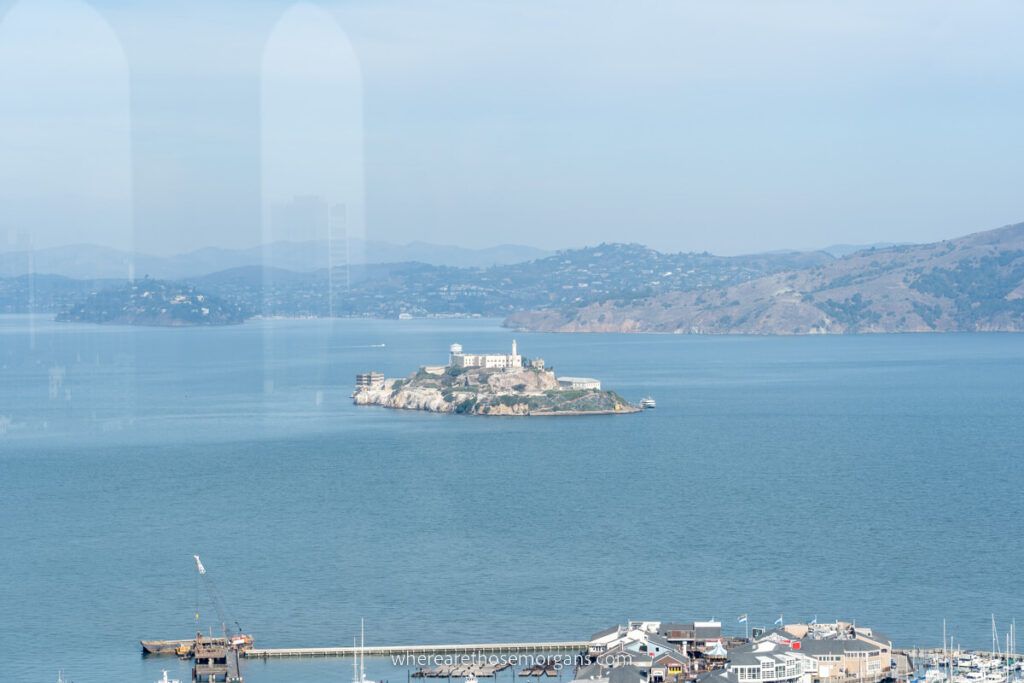 Pros To Visiting Coit Tower
This is what we liked about the Coit Tower and why you should visit:
Beautiful views of San Francisco Bay
Tickets are quite cheap for the area
Ability to see beautiful murals
Cons To Visiting Coit Tower
This is what we didn't like about Coit Tower:
Tower can be crowded
Elevator may be out of service
Glass panels at top can make photography difficult
Coit Tower Photos
We took many photos during our time at Coit Tower. Here is what you can expect for your visit: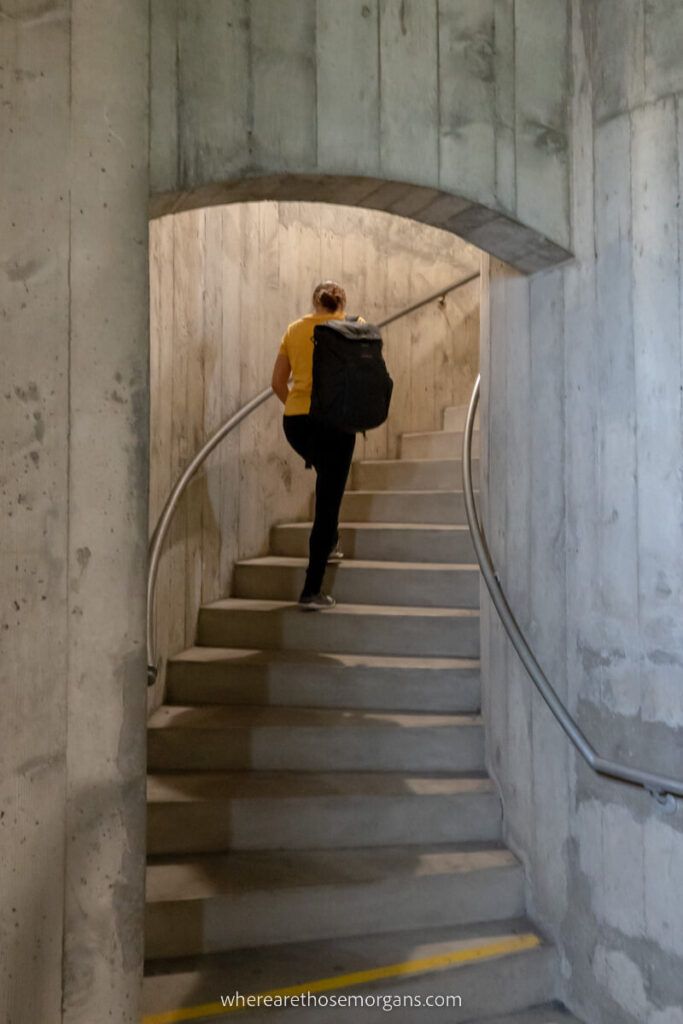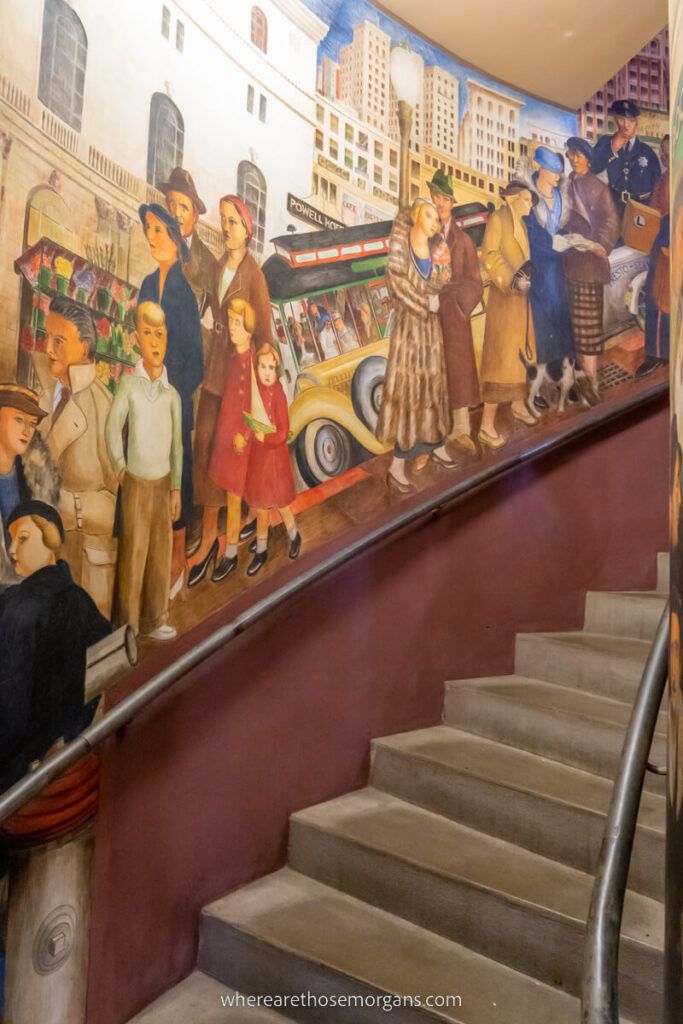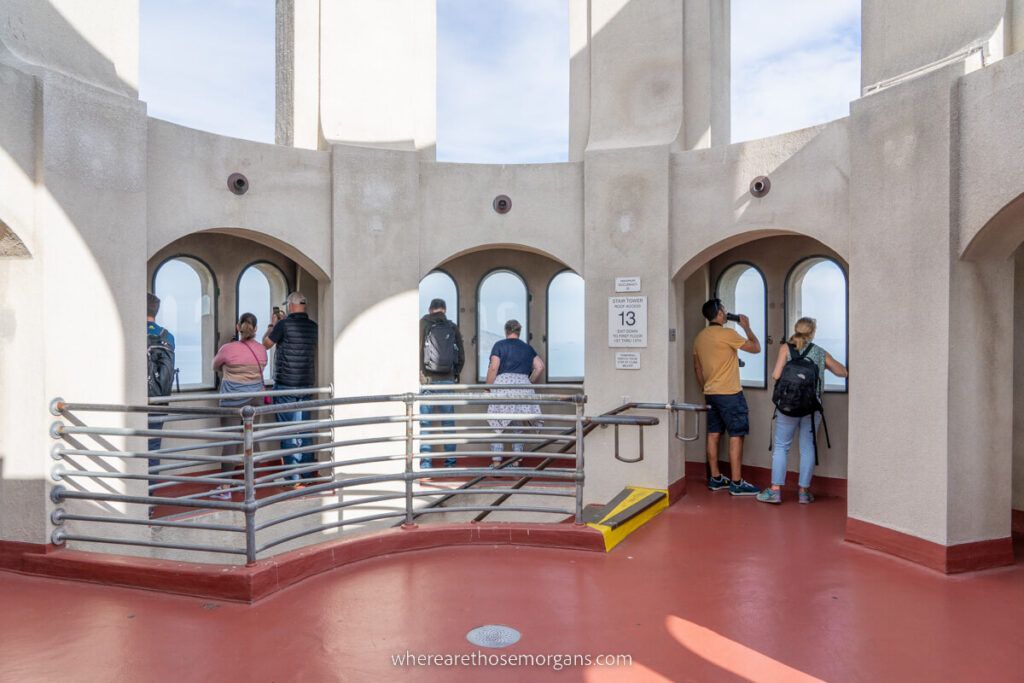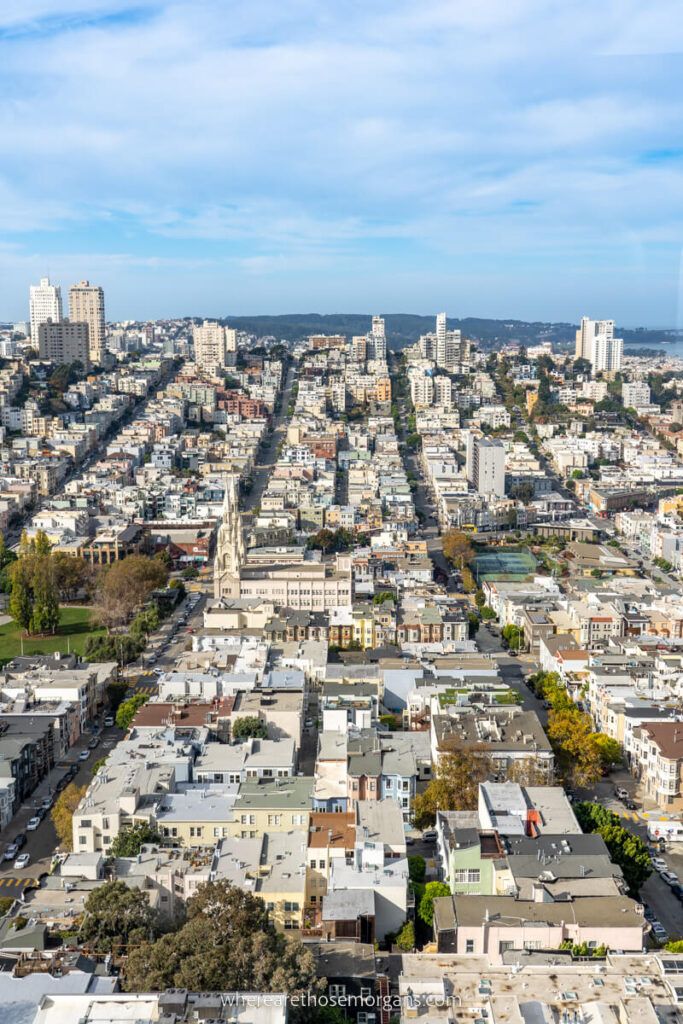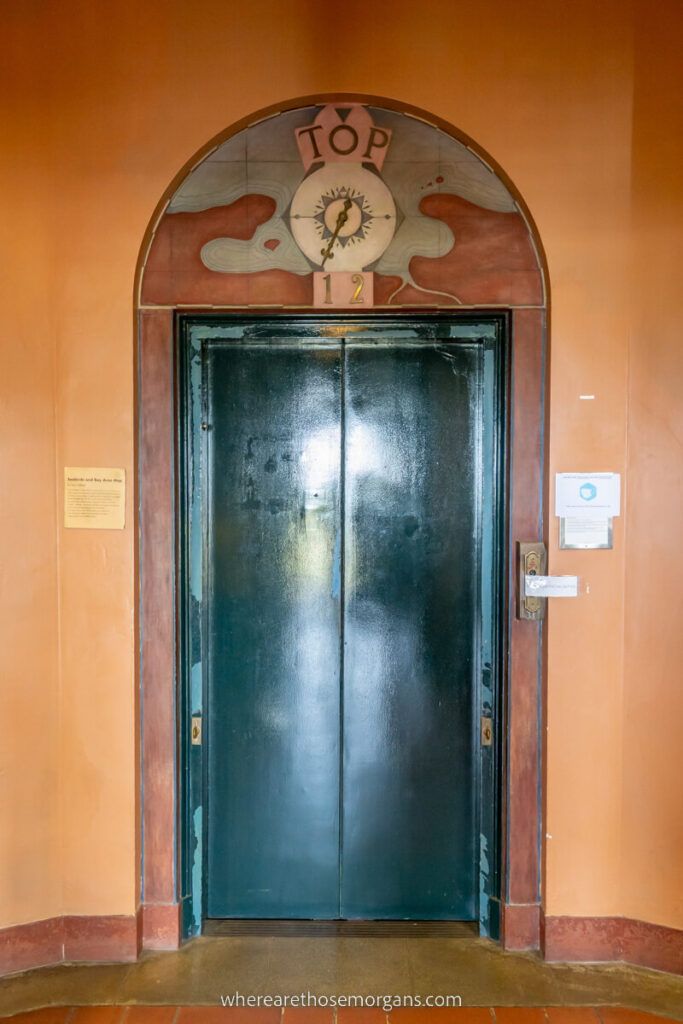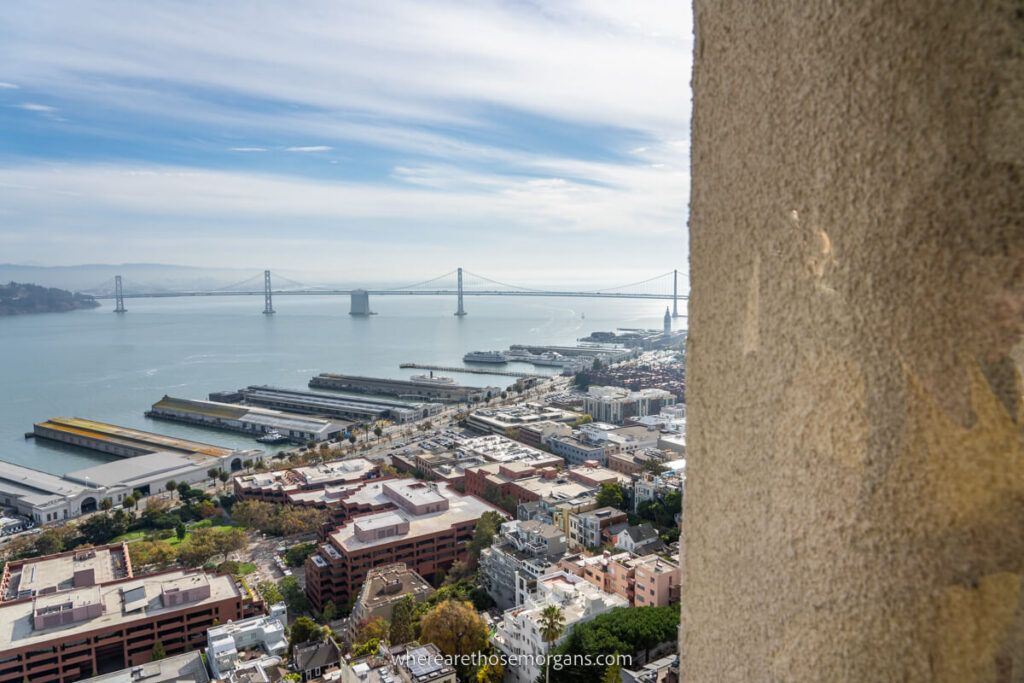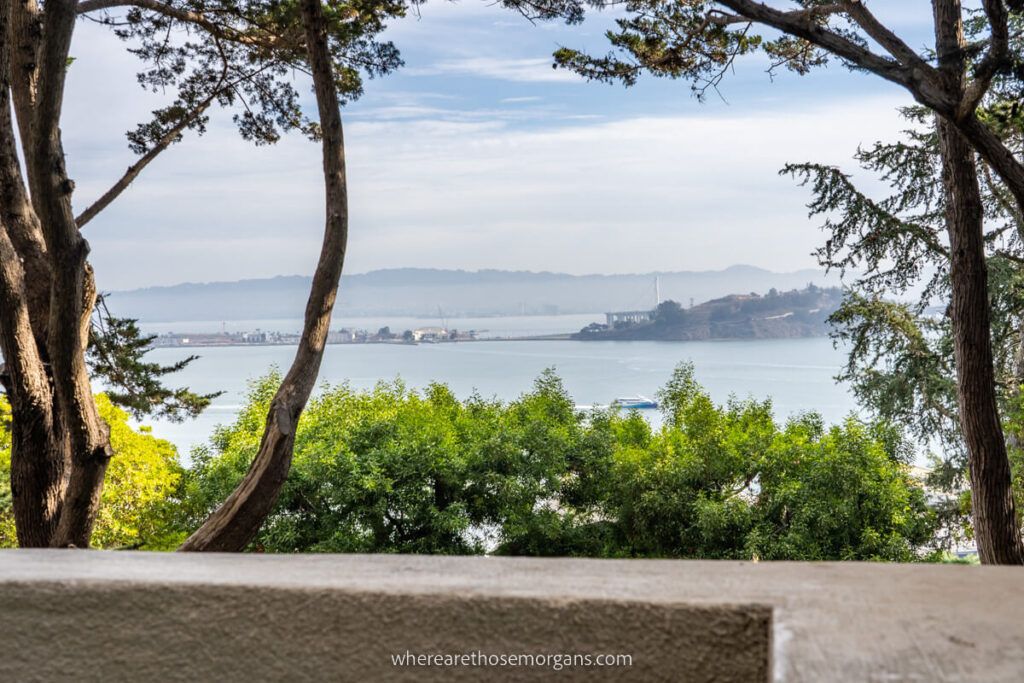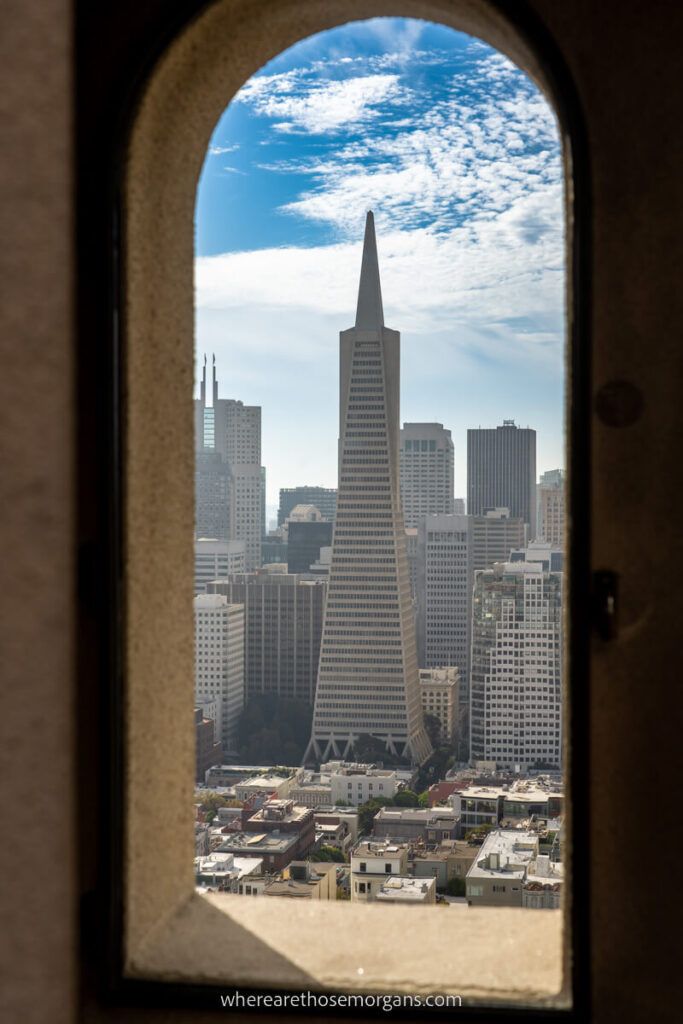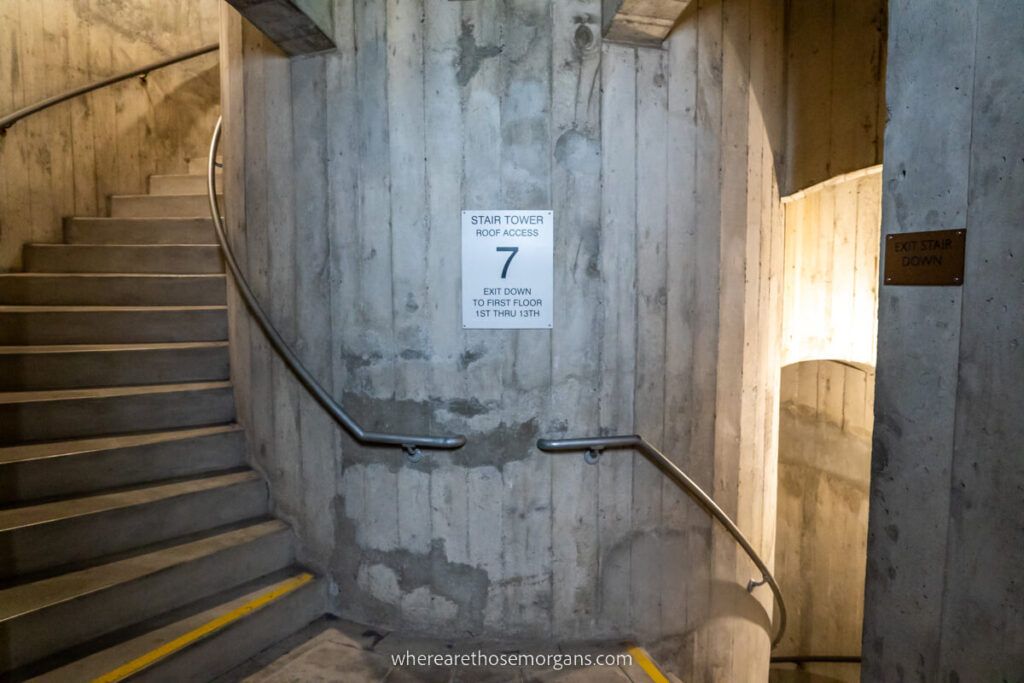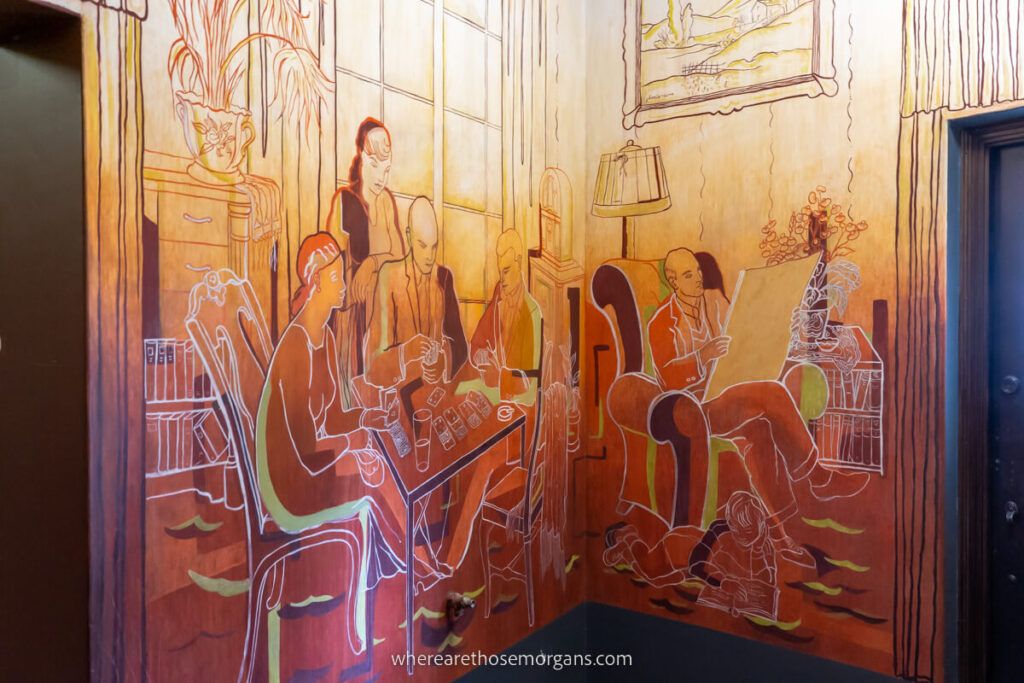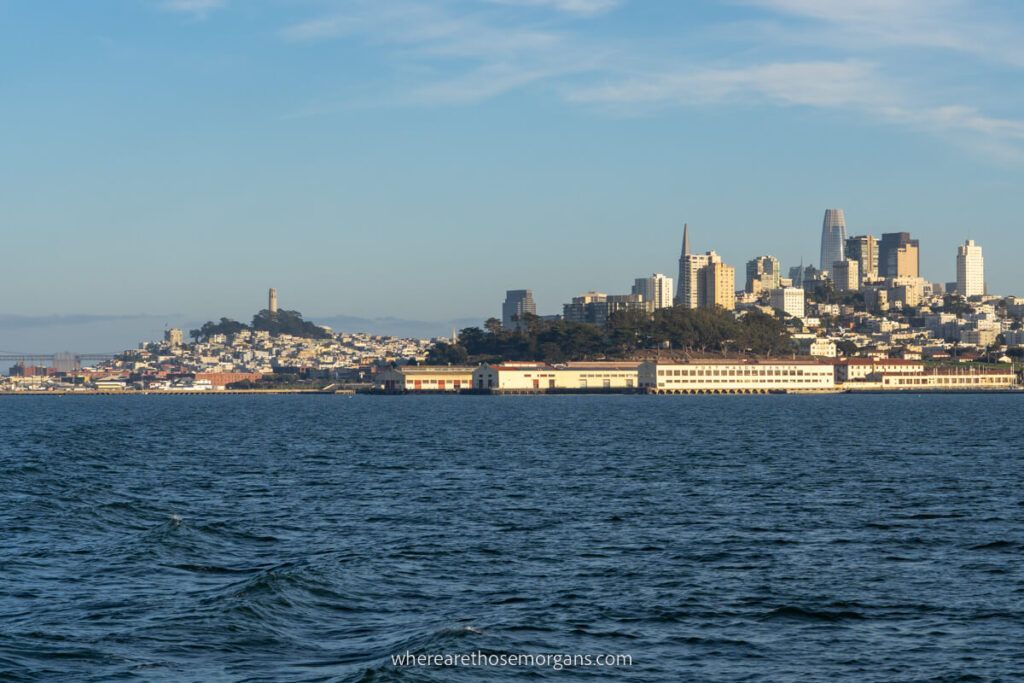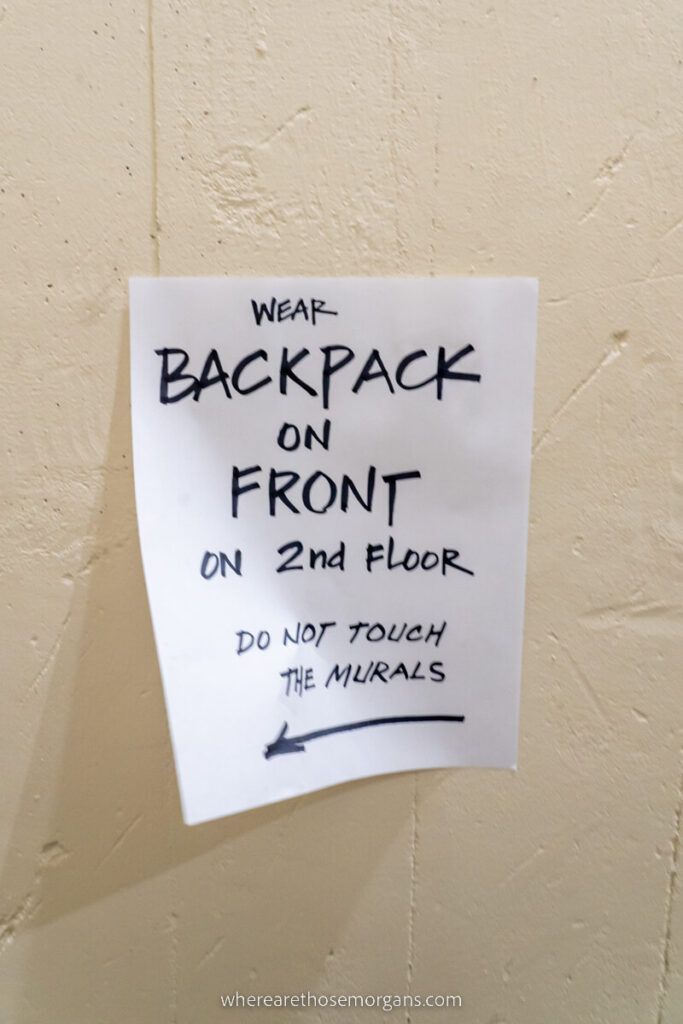 San Francisco Coit Tower FAQ's
Let's take a look at some of the most frequently asked questions about the famous Coit Tower in San Francisco.
Can You Go Up The Coit Tower?
Yes, you can go up Coit Tower in San Francisco because it is an observation deck.
Is Coit Tower Free?
No, Coit Tower is not free, but if you are a San Francisco resident, you will receive a discount.
How Many Steps Is The Coit Tower?
There are 250 steps in the Coit Tower.
How Much Does It Cost To Go Into Coit Tower?
Ticket prices for the Coit Tower depend on age and San Francisco residency, but cost anywhere from $2-$20 / person.
Our Popular San Francisco Guides
More California Guides
Want more California content? Head to our California Travel Guides to explore National Parks, popular road trips and things to do in major cities of the sunshine state.
---
We hope this Coit Tower helps with planning your visit to San Francisco!
Please let us know if you have any questions about visiting Coit Tower or San Francisco in the comments below.
Happy Travels,
Mark and Kristen
Enjoy This Coit Tower Guide? Pin It For Your Visit!
Note: This article contains affiliate links. When you make a purchase using one of these affiliate links, we may earn a small commission at no extra cost to you.
All Rights Reserved © Where Are Those Morgans, LLC. Republishing this article and/or any of its contents (text, photography, maps, graphics, etc.) in whole or in part is strictly prohibited.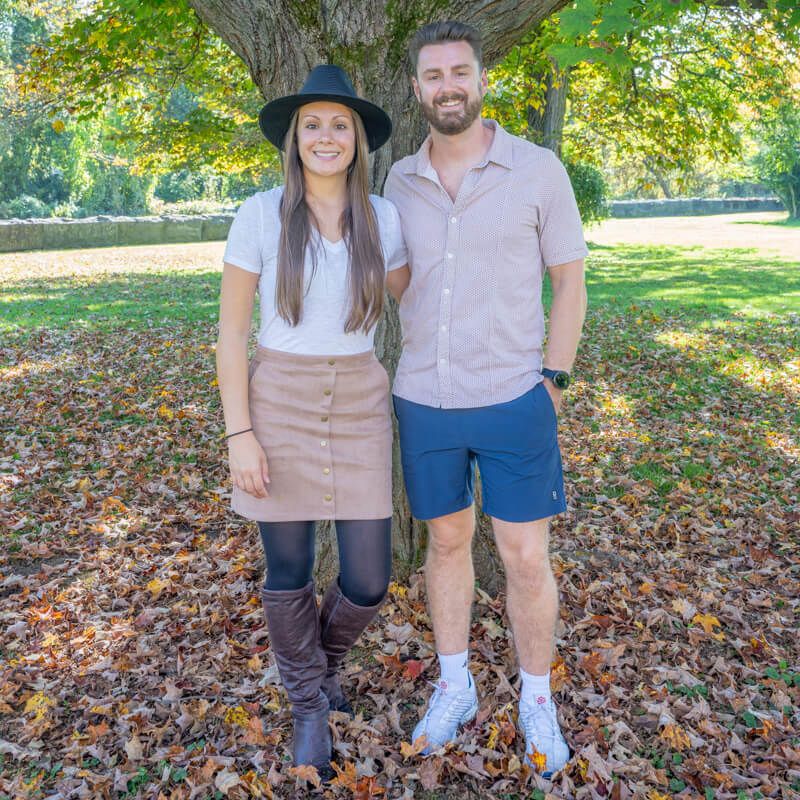 Mark and Kristen Morgan are travel, hiking and photography experts. Over the last 6 years traveling full time, they have explored more than 40 countries and 30 US states.
Their work has been featured in USA Today, Gestalten, Get Your Guide, CityPASS and Condé Nast Traveler along with various other publications.