The Exploratorium in San Francisco is one of the top attractions in the city and features 600+ interactive exhibits for kids of all ages. If this museum is not on your list of things to do in San Francisco it should be.
So why can you trust us when it comes to the Exploratorium?
Because we visited ourselves in October 2022 and the San Francisco Exploratorium is one one of our favorite museum to date!
Our goal is to help you decided if this museum is worth your time and money when visiting San Francisco. We will tell you what we wished we had known prior to visiting.
Here's how we will help you plan your visit to the Exploratorium:
What is the SF Exploratorium
Where is the Exploratorium in SF
Exploratorium ticket prices
9 Things to do at the SF Exploratorium
Best time to visit
Exploratorium After Dark
Is the Exploratorium worth visiting?
Now, let's explore the exhibits in the San Francisco Exploratorium!
What Is The Exploratorium In San Francisco?
The Exploratorium is an extremely popular museum in San Francisco, California dedicated to inspiring science, technology and art. It is often referred to as a scientific fun house or a mad scientist's penny arcade.
We can personally agree with these nicknames because the Exploratorium's is one of the most enjoyable and entertaining museums we have ever visited.
The entire museum is filled with hundreds of interactive and educational exhibits. You can run through a tornado, create a bubble bigger than your entire body, play with light, tinker with slinkys and so much more.
The SF Exploratorium is not just for kids because we saw plenty of adults having the time of their lives in this museum. Our only regret when visiting was not giving ourselves enough time.
We would highly recommend you visit the San Francisco Exploratorium. There is no better place to experience hands on lessons about scientific principles.
The Exploratorium is opened everyday of the week except monday with slightly different hours depending on the day. Sunday mornings are reserved for donors or members and Thursdays feature a night exhibit for adults only.
Hours for the San Francisco Exploratorium are below:
Tues – Sat: 10:00am – 5:00pm
Thurs (Ages 18+ only): 6:00pm – 10:00pm
Sun (daytime members + donors only): 10:00am – 12:00pm
Sun: 12:00pm – 5:00pm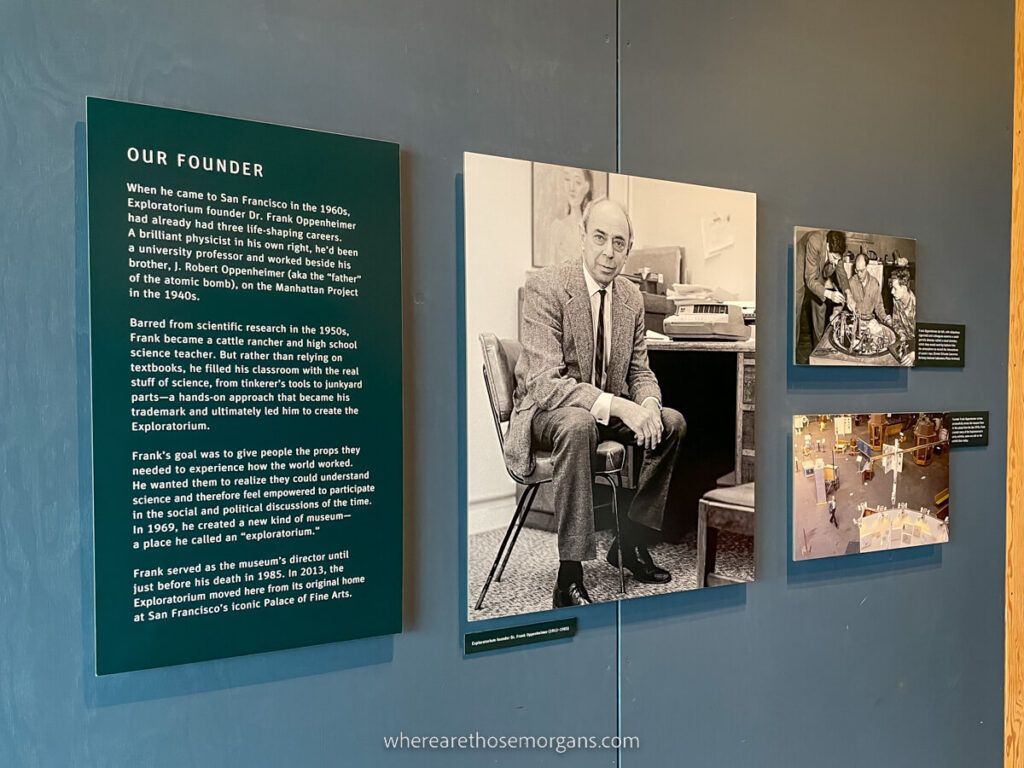 History Of The Exploratorium
Frank Oppenheimer was the creator of the San Francisco Exploratorium. Oppenheimer was a professor, high school teacher, cattle rancher and experimental physicist.
During his time teaching at a university, Oppenheimer used a library of experiments to teach his students scientific lessons focused on helping them learn at their own individual pace.
It was this original library of experiments idea which showed Frank about the public's lack of understanding in both science and technology. He made it his mission to fix this problem.
Frank used this same theory as a basis for the Exploratorium. His mission was to create a place where visitors could learn about natural phenomena and gain confidence in their ability to understand everything around them.
When the Exploratorium first opened in 1969, it was one of a kind. Today, this museum has only gained traction and has become one of the most visited attractions in San Francisco.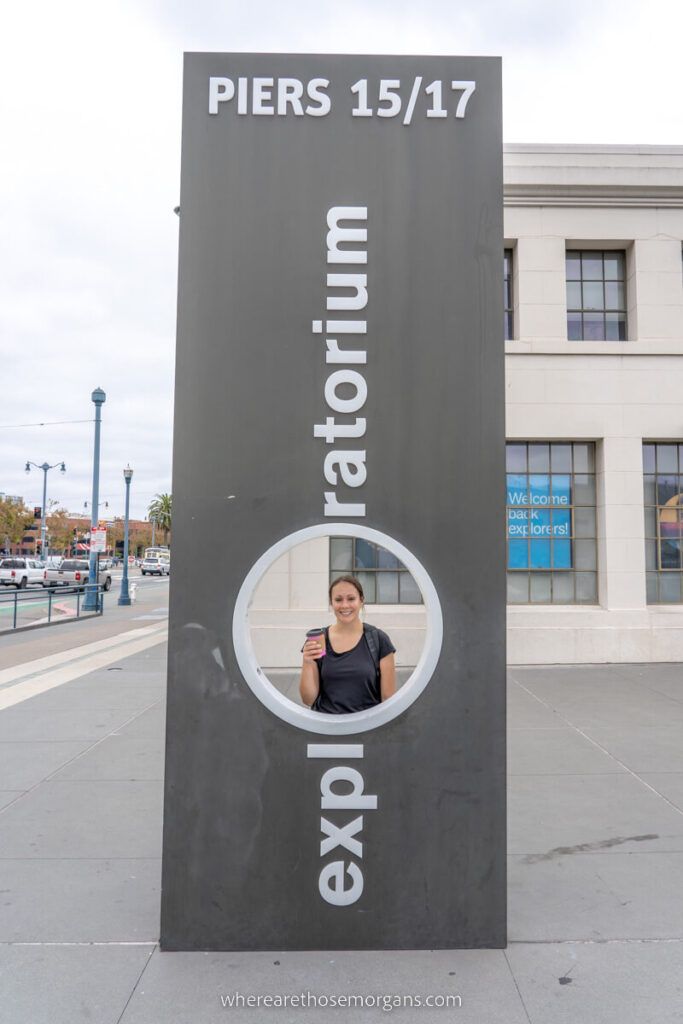 Where Is Exploratorium In San Francisco?
The Exploratorium is located at Pier 15 in San Francisco. This area is also known as the Embarcadero on Green Street.
Address: Pier 15 Embarcadero at, Green St, San Francisco, CA 94111
Exploratorium Google Maps Location.
How To Get To The San Francisco Exploratorium
It's quite simple to get to the Exploratorium in San Francisco. But we would recommend you take public transport to visit.
Here are the ways you can get to the Exploratorium by public transport:
Muni's E Embarcadero Streetcar – Stops in front of the Exploratorium (9:00am – 7:00pm only)
Muni's F Market Streetcar – Stops at both Exploratorium at Embarcadero and Green St.
Muni Bus – Lines 2, 6, 14, 21 and 31 stop within walking distance
Metro Rail – Lines J, K, L, M, T and N stop within walking distance
Bus – Lines 1, 10, 12, 41, and 38 stop close by
If you are planning to visit attractions such as the Ferry Building, Alcatraz Tours, Pier 39, or North Beach, these locations are about 10-15 minutes walking distance away from the Exploratorium.
Interested in touring Alcatraz? Don't miss our popular guide featuring a Day vs Night tour on Alcatraz Island.
Exploratorium Parking
You have a few options for parking at the SF Exploratorium if you plan to drive because there are several parking garages near the Pier 15 location.
Exploratorium partners offer visitors a discount on parking using code '4302100' if used at these two parking lots:
To receive the discounted parking rate, you will either have to give the discount code to the parking attendant or enter the code at the kiosk.
With this discount code, the parking rates for the Exploratorium are as follows:
Oct – Feb: $15 flat rate
Mar –Sep (peak season): $15 for 3 hours or $20 all day
Evening rate (after 4 pm year-round): $10 (only at the Pier 15 lot)
If you don't want to park in a lot, you could also use the metered parking on the Embarcadero. However, these spaces are very limited.
Or if you need to drop people off at the Embarcadero, there is a white curbed loading zone. This is where you can grab an Uber or Lyft as well.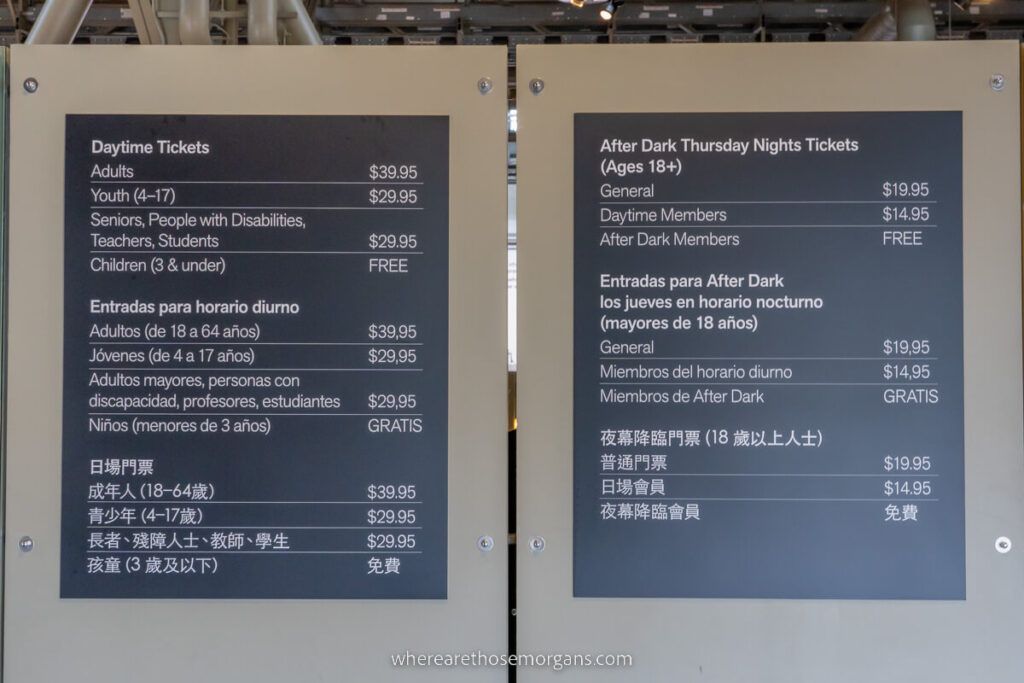 San Francisco Exploratorium Tickets
A general admission ticket to the Exploratorium costs $39.95 for adults and $29.95 for children (4-17) for day time tickets.
Children under three years old, members and California public school teachers will receive free entry to the Exploratorium.
How To Buy San Francisco Exploratorium Tickets
There are many ways to purchase SF Exploratorium tickets. We recommend you compare prices on each platform before purchasing.
You can buy tickets directly from the official Exploratorium website or onsite at the Exploratorium.
Or you can purchase an Exploratorium entry ticket through:
Click on the orange links to compare reviews and ticket options.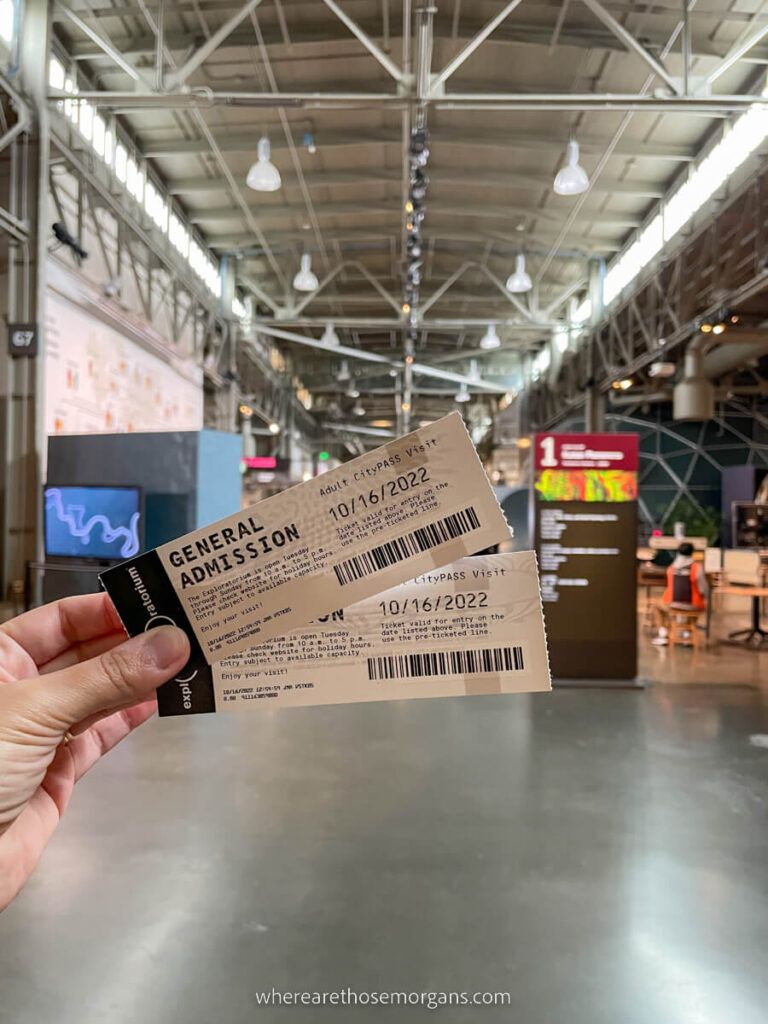 San Francisco Attraction Passes
If you plan to visit many of the top attractions in San Francisco, we would recommend you purchase an attractions pass. These passes are a great way to save money on the top sites.
There are 3 popular San Francisco attraction pass companies:
San Francisco CityPASS
SF Sightseeing Pass
Go City San Francisco
The Exploratorium is available on both the San Francisco CityPASS as well as the Go City San Francisco pass. But the SF Sightseeing pass can also a great option for first time visitors.
Want to learn more about the San Francisco passes? Read our detailed comparison to the three attraction passes in San Francisco and how to save money during your visit.
Things To Do At The Exploratorium In San Francisco
The Exploratorium is divided into 6 main galleries. We highly recommend you visit each individual gallery because they are all focused on different areas of exploration.
Inside each gallery, you will find hundreds of interactive exhibits aimed at helping visitors play and understand the world around us. You won't be able to stop exploring!
It took us about 3.5 hours to visit the SF Exploratorium. We got though most of the exhibits, but we could have easily spent many more hours in this fun museum.
If you have kids, you may want to plan for a longer trip because they will love the interactive exhibits. Adults, trust us too, you won't want to leave this place.
Be sure to keep an eye out for the Exhibit Development Workshop which is where all exhibits are researched, created and implemented.
In this next section, we will show you the best things to do at the San Francisco Exploratorium including what to expect in the 6 individual galleries.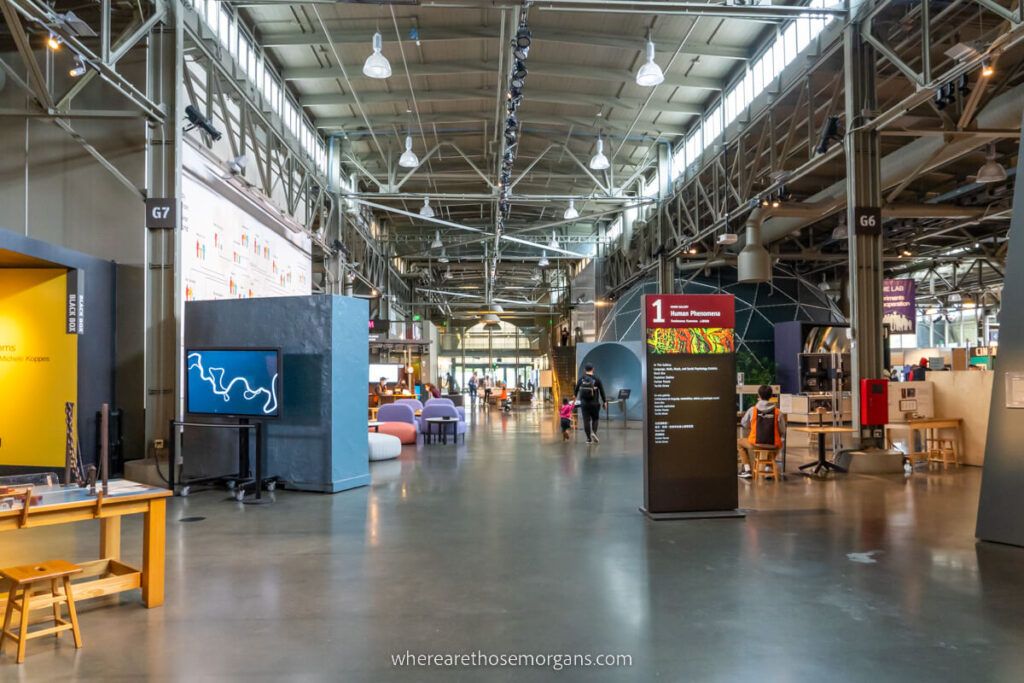 1). Human Phenomena
This first gallery at the Exploratorium is dedicated to inspiring you to think, feel and recognize social behaviors through creative exploration.
Popular exhibits inside Human Phenomena include:
Black Box
Catenary Arch
Pi Has Your Number
Recollections
Stories of Change
Survival Game
The message of this first gallery is aimed at helping us identify positive social interactions, giving us the chance to observe others and reflecting on societal norms.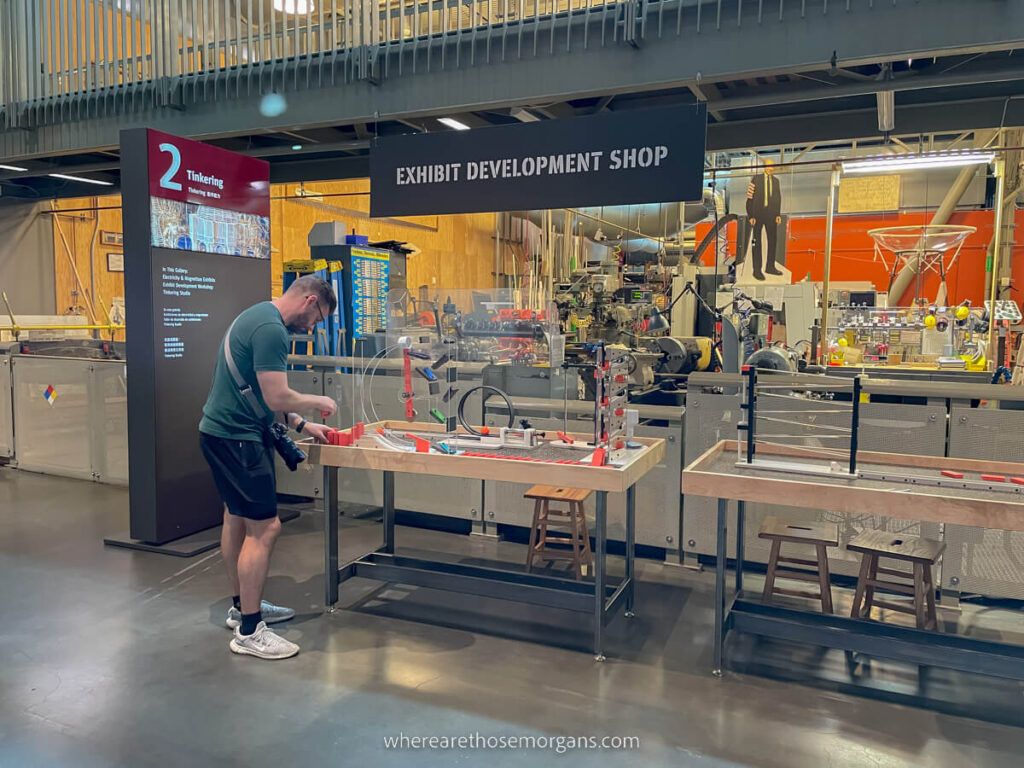 2). Tinkering
For those who love to use their hands, this will be your favorite gallery. We easily spent one full hour in this section just building, creating and of course, tinkering.
Popular exhibits inside Tinkering include:
100,000 Toothpick Sculpture
Cardboard Automata
Chain Reaction
Circuit Boards
Lariat Chain
The Art of Tinkering
The Tinkering Studio Blog
Tinkerer's Clock
Your Turn Counts
The idea behind this SF Exploratorium gallery is to show visitors how making things and developing ideas helps us to understand.
Travel Tip: You might have to wait for an exhibit to open up because this is a busy area!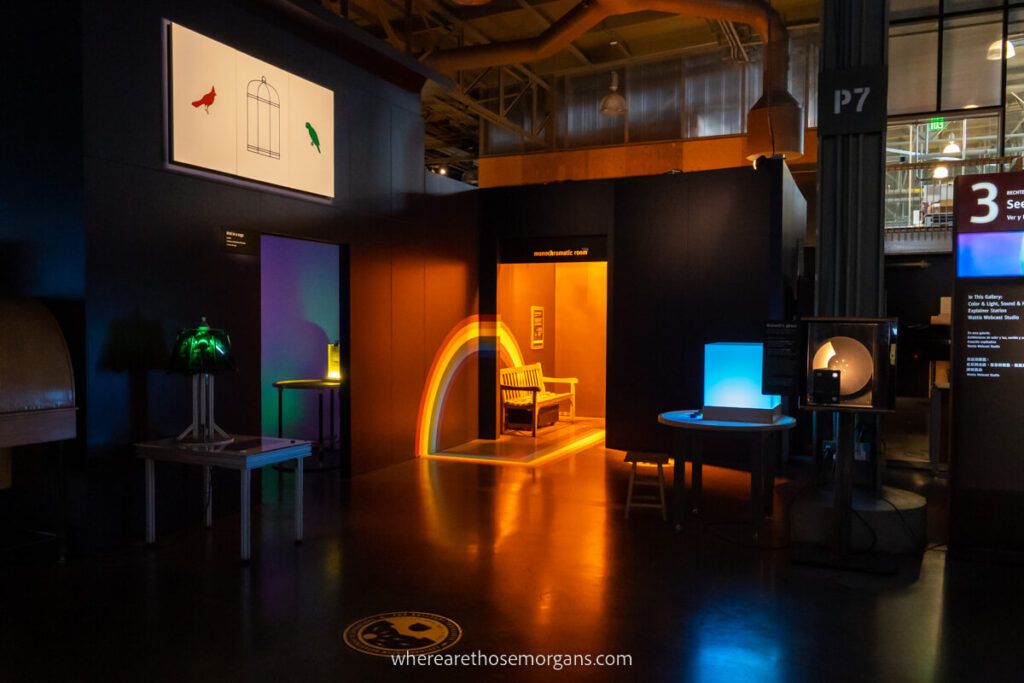 3). Seeing And Reflections
This third gallery will be a huge hit with kids because they can learn about light, have fun with mirrors and play with bubbles.
Popular exhibits inside Seeing and Reflections include:
Colored Shadows
Cubatron Core
Giant Mirror
Monochromatic Room
Out Quiet Yourself
Soap Film Painting
The meaning behind this gallery encourages visitors to look at the world in many different ways. By playing with light, we can achieve a deeper meaning of understanding.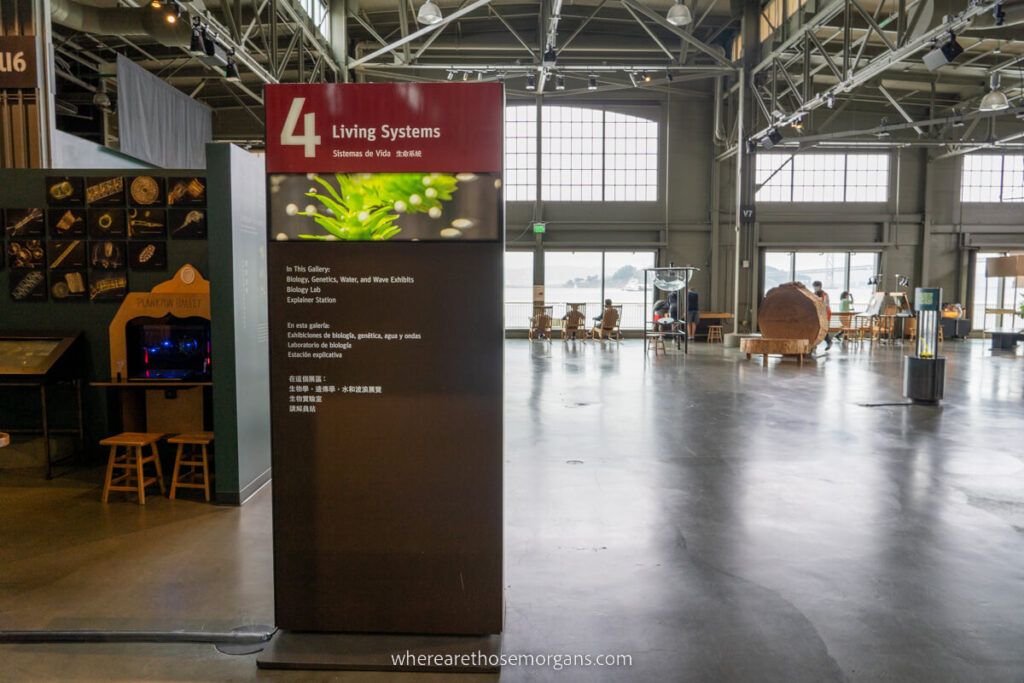 4). Living Systems
Living systems is a great gallery for those interested in biology. In this exhibit at the Exploratorium, you can explore life from DNA as well as learn about cells and ecosystems.
Popular exhibits inside Living Systems include:
Cells to Self
Live Chicken Embryos
Living Systems Explainer Station
Microscope Imaging Station
Plankton Populations
Tidal Memory
This gallery shows visitors how to slow down and appreciate the world around them by looking in different places such as underground or in the ocean. We can learn so much by looking at various ecosystems using scientific tools to investigate.
As former scientists, this was one of our favorite exhibits! Be sure to check out a cell in motion, the blood-o-meter, glass plate setting and lab illustrations. This brought us back to our days in the lab!
Travel Tip: Be sure to keep an eye out for the live demonstrations in this area. We saw a live cow eyeball dissection and the kids were fascinated!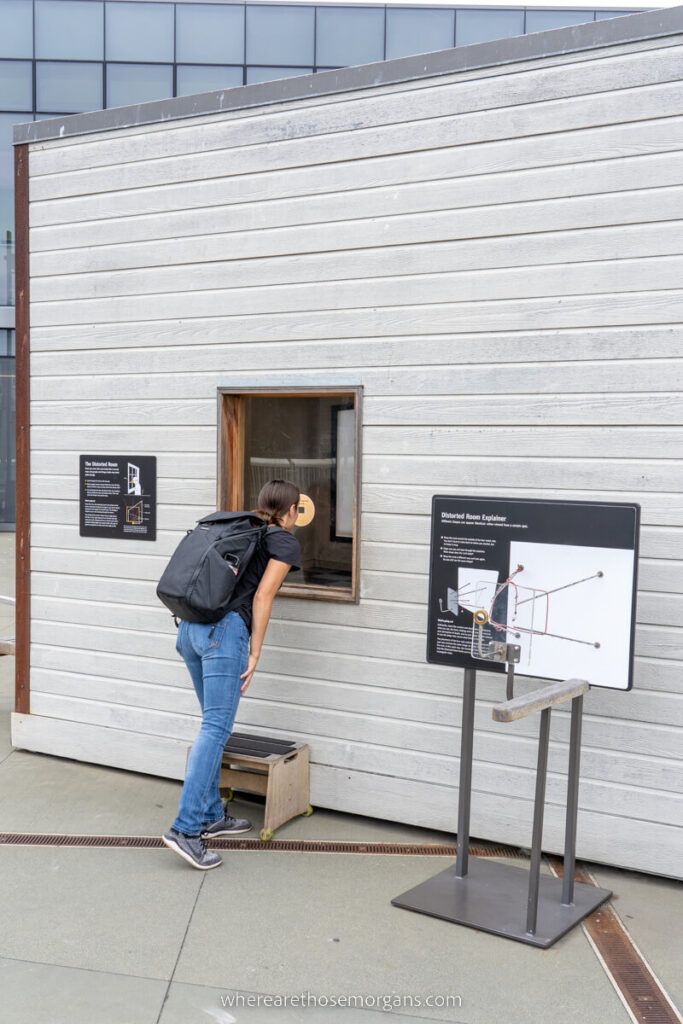 5). Outdoor Exhibits
In this unique galley, you will learn about winds, tides and natural phenomena of the San Francisco Bay region.
Popular exhibits for Outdoor Exhibits include:
Aeolian Harp
Bike Rope Squirter
Color of Water
Disappearing Rings
Golden Gate Bridge
Remote Rains
Research Buoy
Sun Swarm
Wind Arrows
We like this gallery because you can watch winds shift the tides to reveal hidden ocean ecosystems as well as shake a bridge and observe human interactions.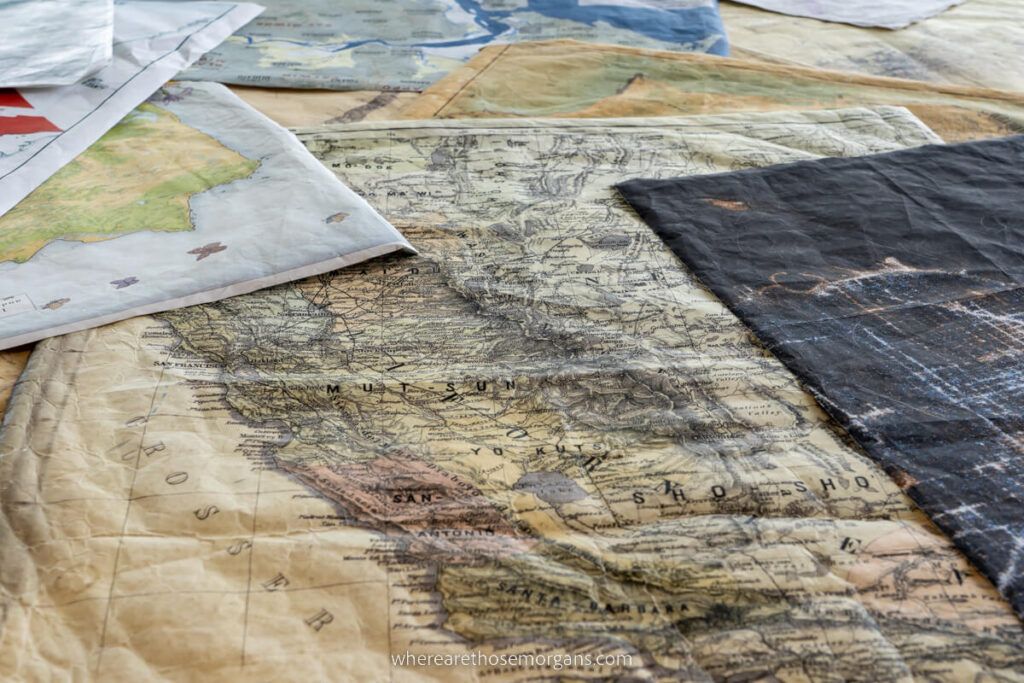 6). Observing Landscapes
The last gallery at the SF Exploratorium is dedicated to helping visitors uncover the history, geography and ecology of the entire San Francisco Bay area.
Popular exhibits inside the Observing Landscapes include:
Bay Lexicon
Conversations About Landscape
Library of Earth Anatomy
Timepieces (Solar System)
Wired Pier Environmental Field Station
Visualizing the Bay Area
This last exhibit will focus on natural or human forces which create interesting and dynamic surroundings around us.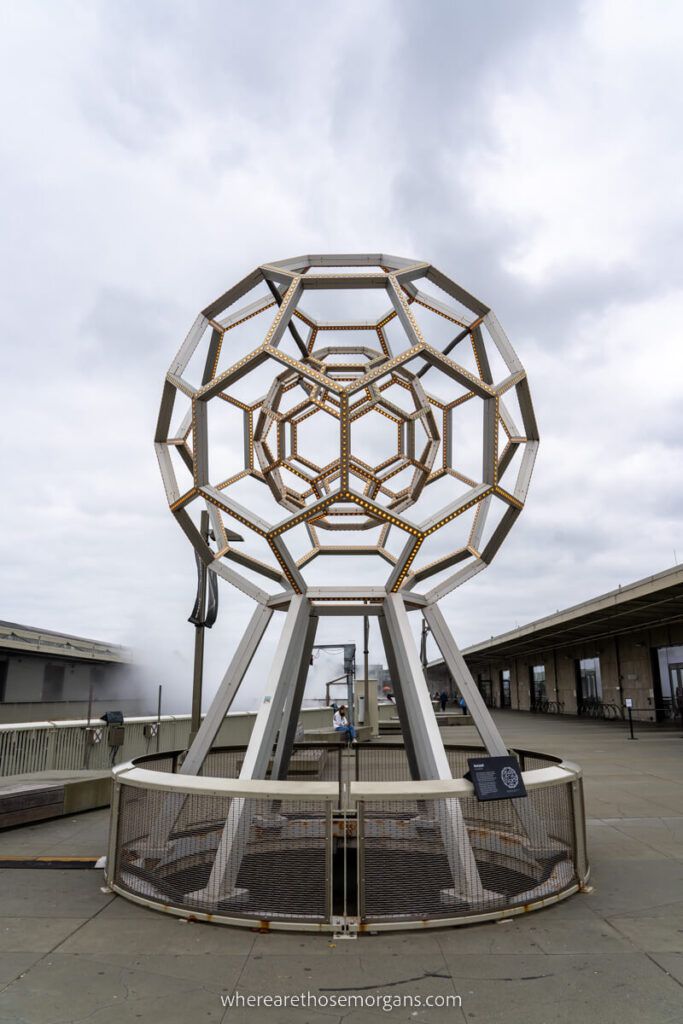 7). Plaza
In addition to the 6 galleries, there is also a very popular outdoor space on the embarcadero. Kids will love exploring this area so be sure bring them to the Plaza as long as the weather is nice.
Popular exhibits inside the Plaza include:
Anamorphic Bench
Archimedes
Buckyball
Fog Bridge #72494
Travel Tip: Once you hit the bubble exhibit, just go through the double doors to head outside to the Plaza.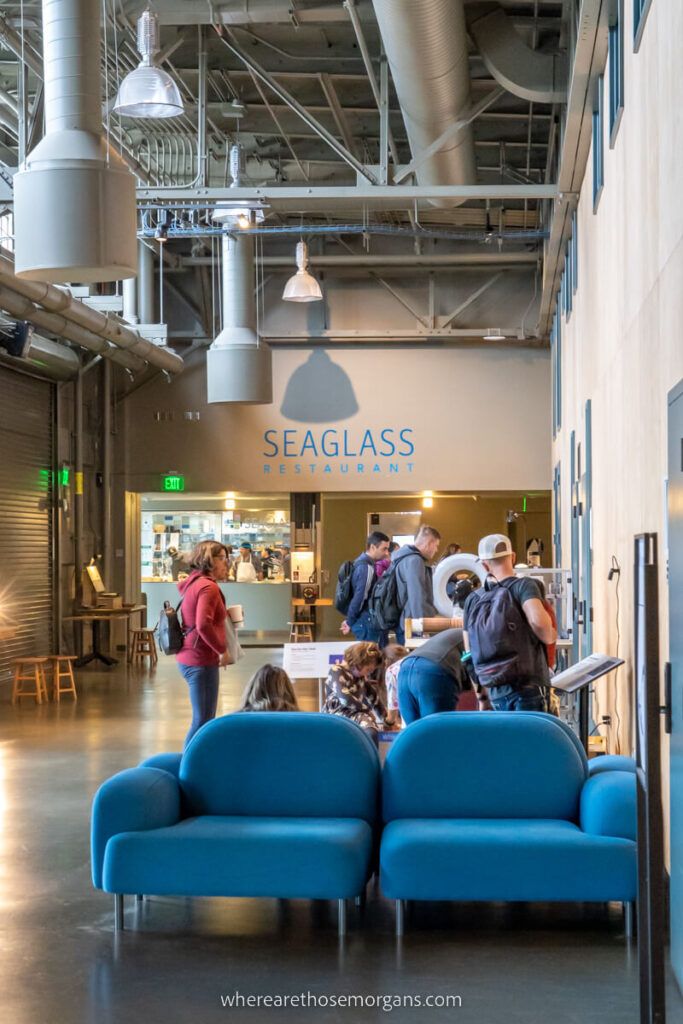 8). Seaglass Restaurant And Seismic Joint Café
If you want to grab a bite to eat while visiting the Exploratorium, you have two dining options:
Seaglass Restaurant
Seismic Joint Café
The Seaglass Restaurant is a waterside venue located at the east end of the Exploratorium. The Chef Loretta Keller serves kid-friendly, multicultural and locally sourced meals.
Another highlight is the various drink specials available at the Seaglass Restaurant including sparkling house made drinking vinegar, artisanal distillers and a thoughtfully crafted wine as well as beer list.
Even the bar at the Seaglass incorporates 'Icy Bodies' which is an exhibit by Senior Artist Shawn Lani.
Hours for the Seaglass Restaurant include Wednesdays from 11:00am – 3:00pm and Thursday evenings from 6:00om – 9:00pm.
The Seismic Joint Café is a low key take out spot located right near the Exploratorium's entrance. You can find family options, a coffee bar, baked goods and natural sodas with numerous spots to sit outside the cafe.
Hours for the Seismic Joint Café are daily with museum hours until 5:00pm.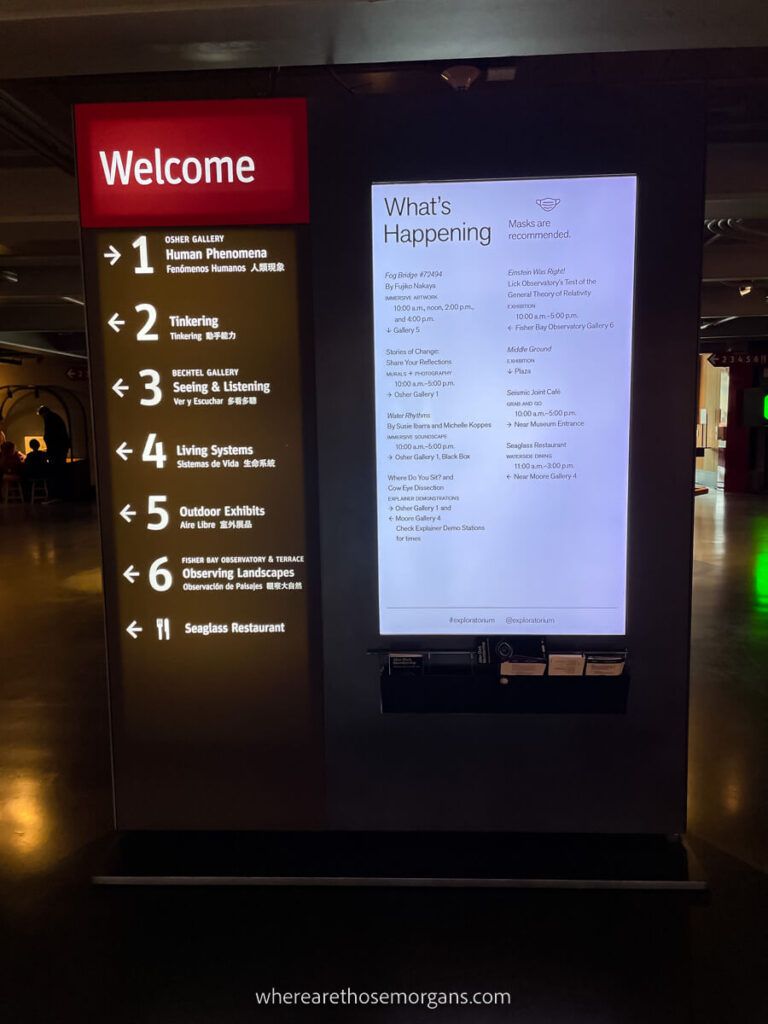 9). Museum Store
Last but not least, be sure to check out the Exploratorium store as you leave after your visit.
The Museum store is filled with unique games, tinkering toys, books and gadgets which focus on science, art or technology.
It's important to note all purchases in the museum stores help to support the Exploratorium's educational mission.
The Pier 15 Museum Store hours are:
Wed – Sun: 10:00am – 5:30pm
Thursday: Open until 10:30pm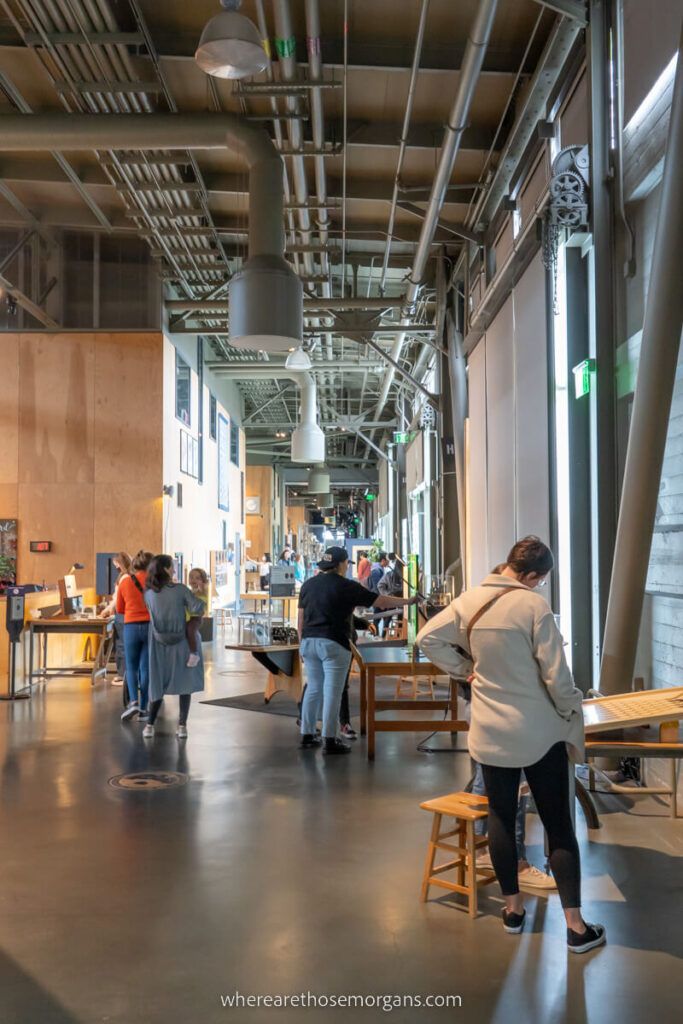 Best Time To Visit The SF Exploratorium
The best time to visit the San Francisco Exploratorium is right when the museum opens at 10:00am between the non-peak season months of October to February on weekdays.
Because this museum is popular with kids, we would recommend arriving early as well as visiting midweek to help avoid the crowds.
Exploratorium After Dark
If you want to visit the Exploratorium without any kids running around and you are at least 18 years old, Thursday nights were made for you.
The Exploratorium After Dark was created to help adults feel like kids once again. With 600+ interactive exhibits, live programming, cocktails and a DJ, this party is just getting started!
We love how this adult night only features a different event every Thursday night so you will be entertained every time you go. You can check the Exploratorium After Dark calendar here.
Next time we are in SF on a Thursday night, you will see us here!
Travel Tip: After Dark is free for both After Dark members and donors. Be sure to bring your membership card as well as ID.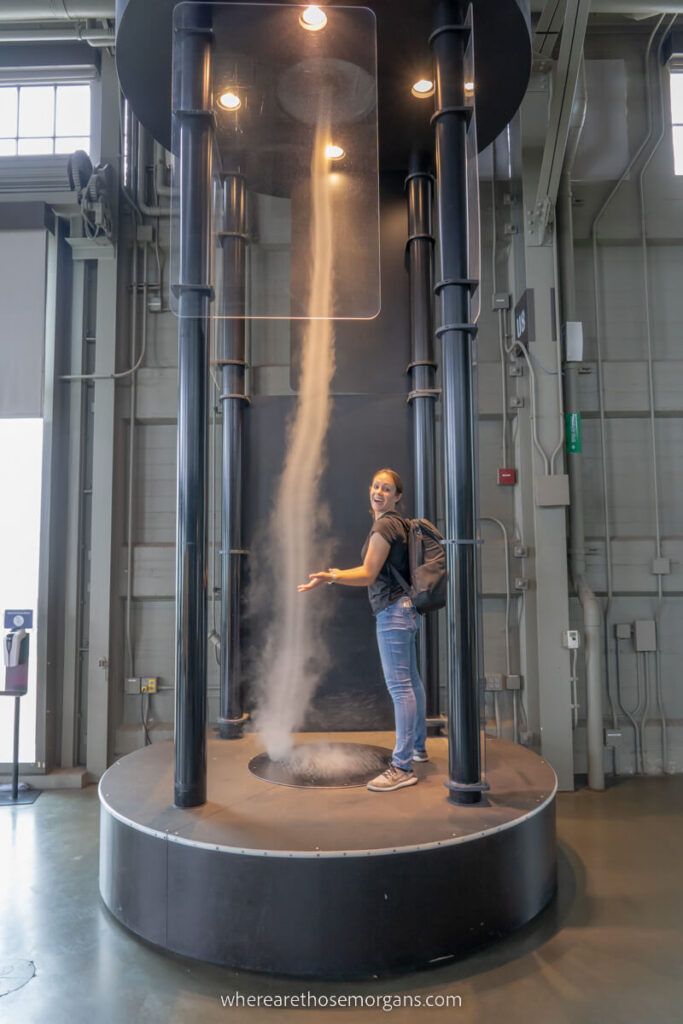 Is The San Francisco Exploratorium Worth it?
Yes, the Exploratorium in San Francisco is worth it! No matter your age, you will love visiting the Exploratorium because it's filled with interactive and thought provoking exhibits.
We had a blast visiting this museum and wish we could have stayed longer! There is so much to see and experience at the Exploratorium in SF, it's incredibly hard to be bored.
The Exploratorium is certainly an attraction that needs to be on your San Francisco itinerary! We had a difficult time finding things we didn't like about this museum.
Pros To Visiting The San Francisco Exploratorium
This is what we liked about the Exploratorium and why you should visit:
The Exploratroium is great for all age groups
Exhibits are extremely thought provoking
Science, art and technology are highlighted
Exploratorium After Dark is a unique experience
Children under 3, members and California public school teachers can visit for free
Cons To Visiting The San Francisco Exploratorium
This is what we didn't like about the Exploratorium:
The Exploratorium can get very busy
Had to wait in line for some exhibits
Tickets can be expensive
San Francisco Exploratorium Images
We loved our visit to the Exploratorium and we took many photos! Check out the interactive exhibits you can visit below.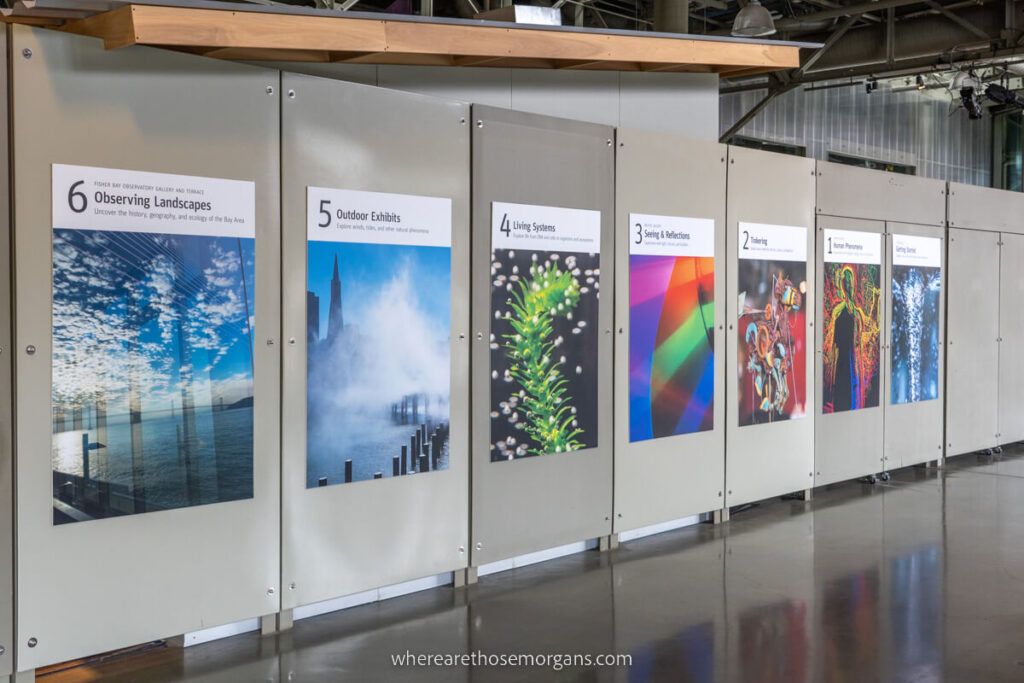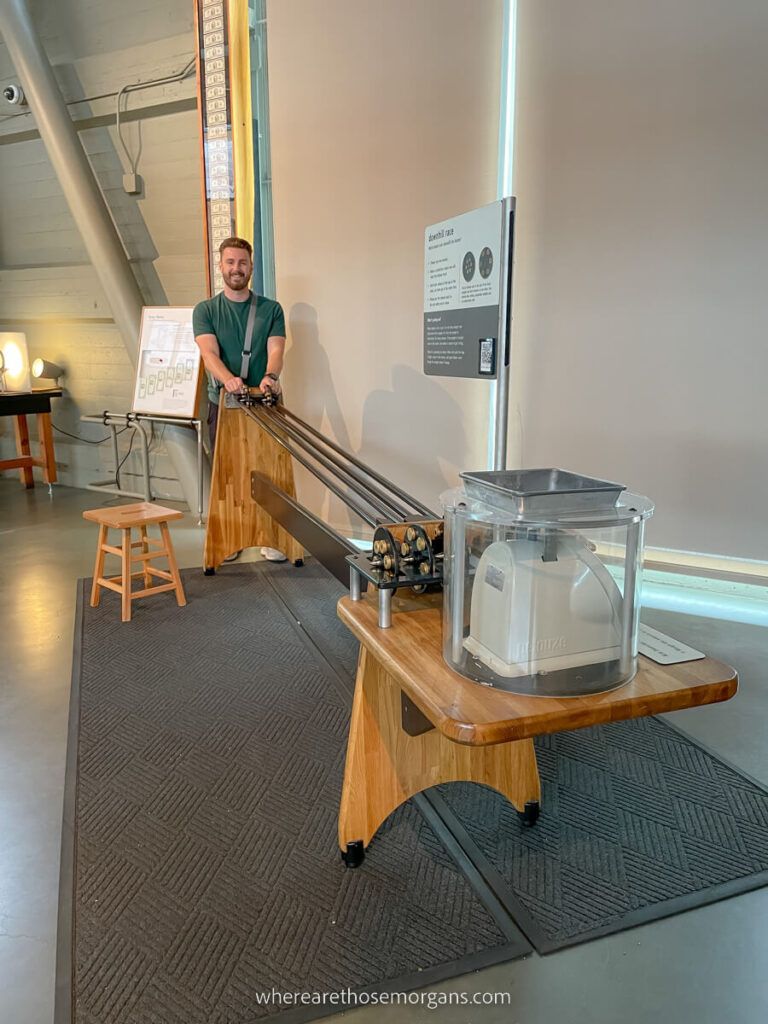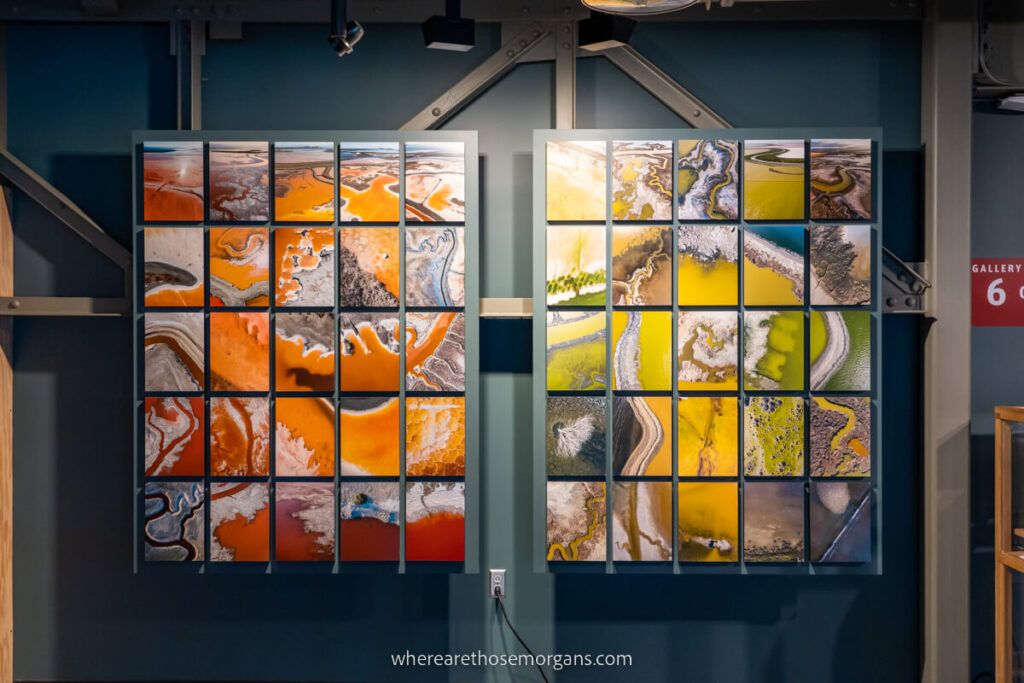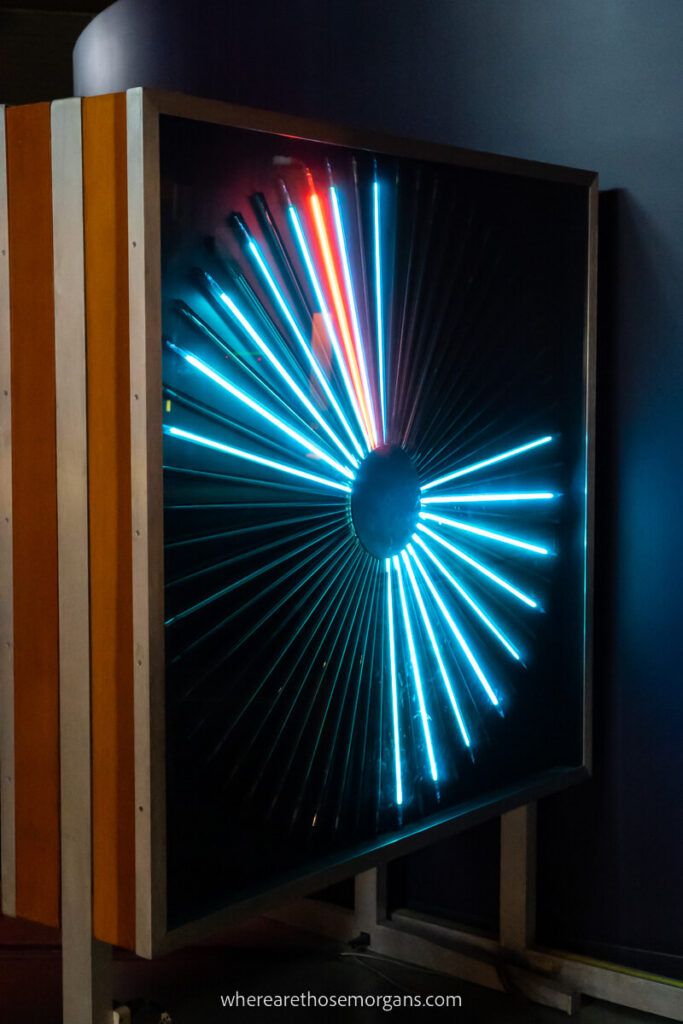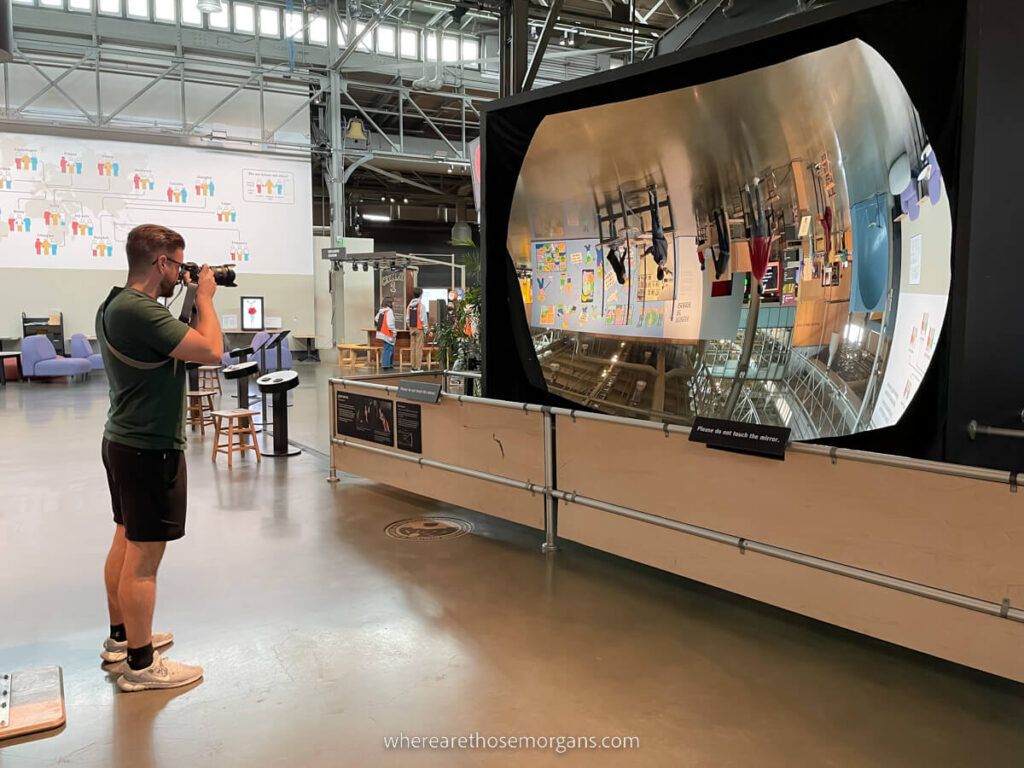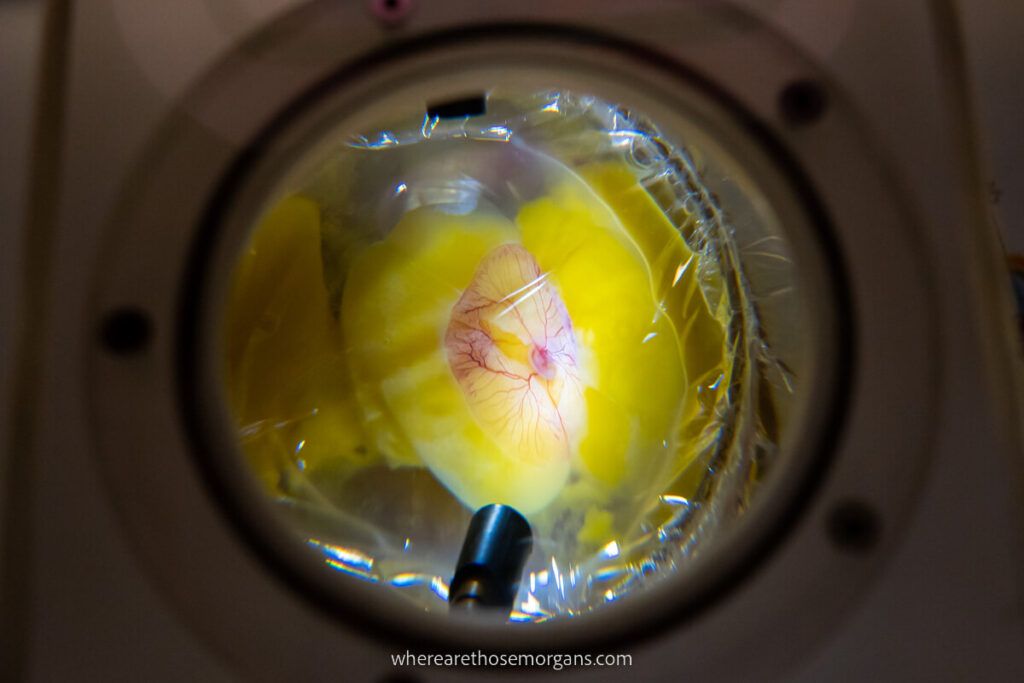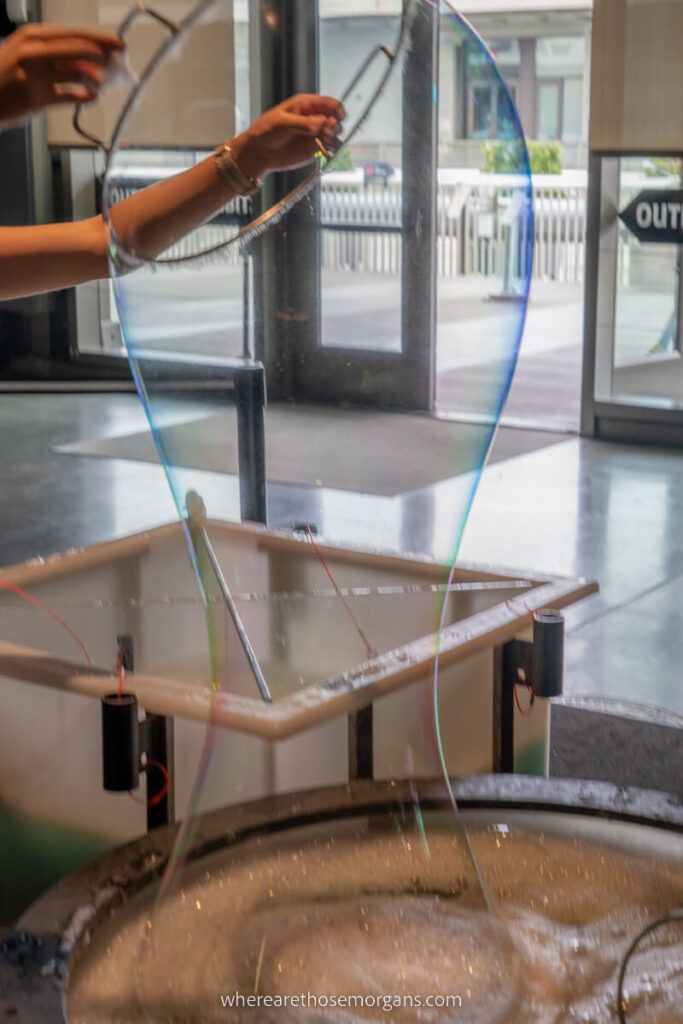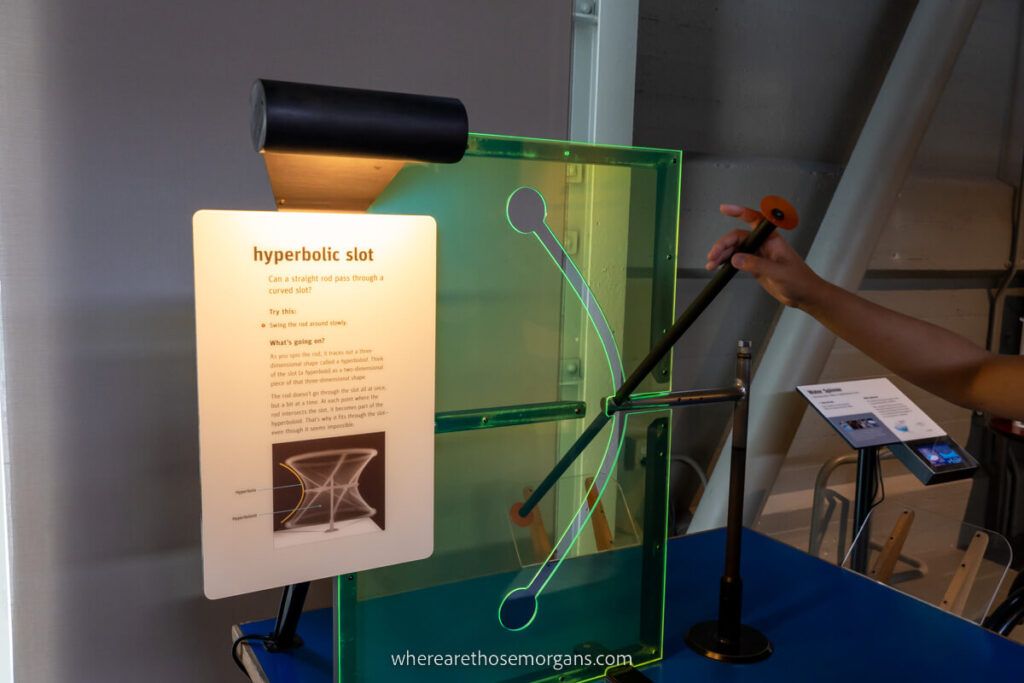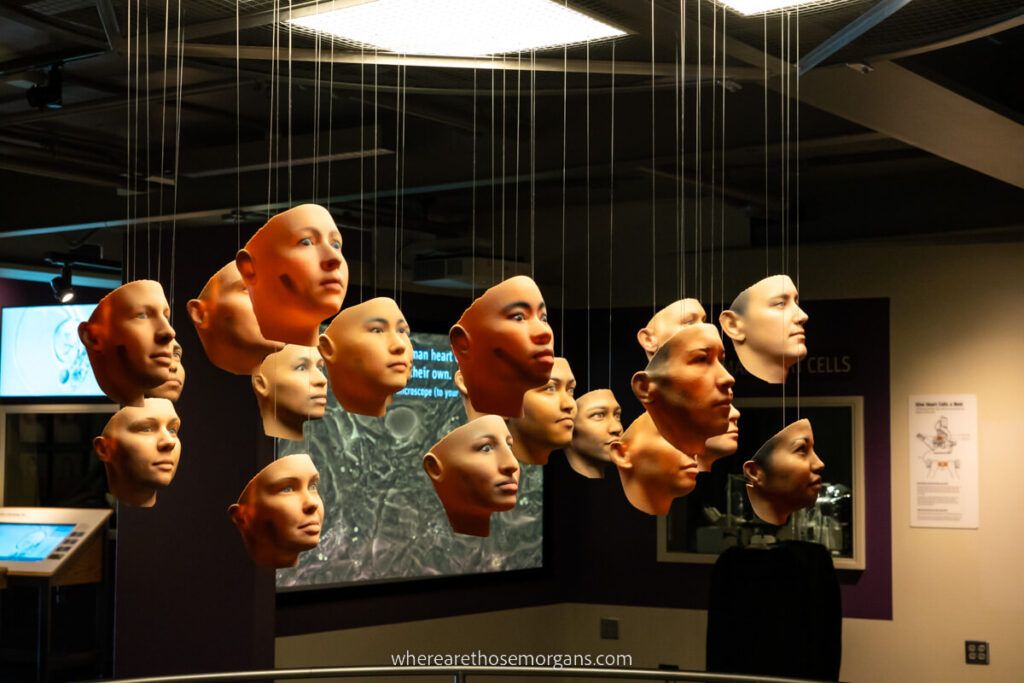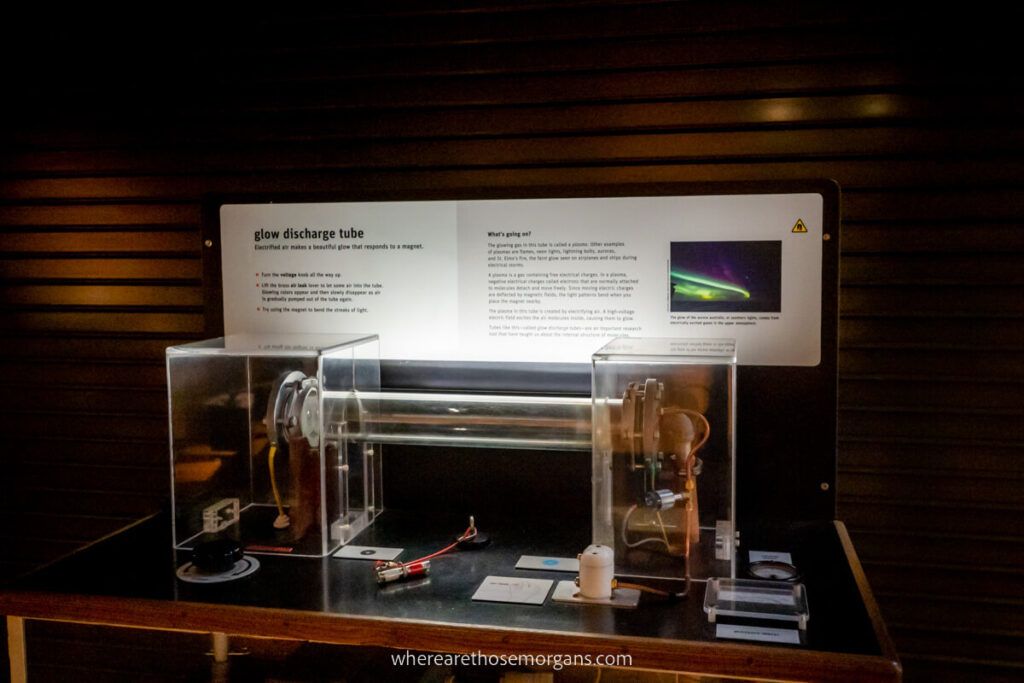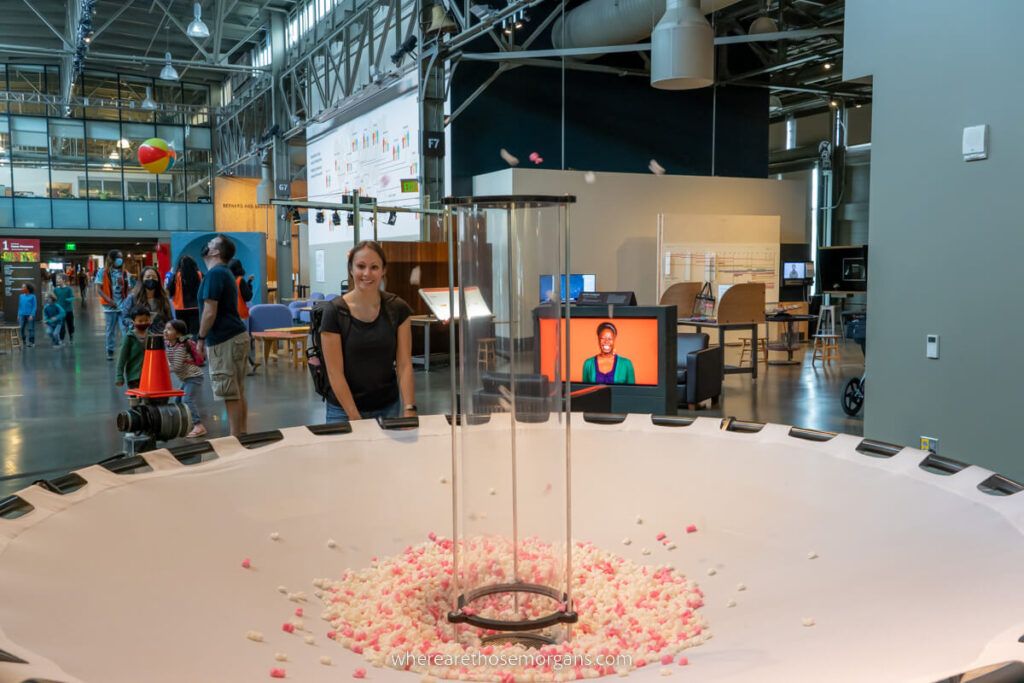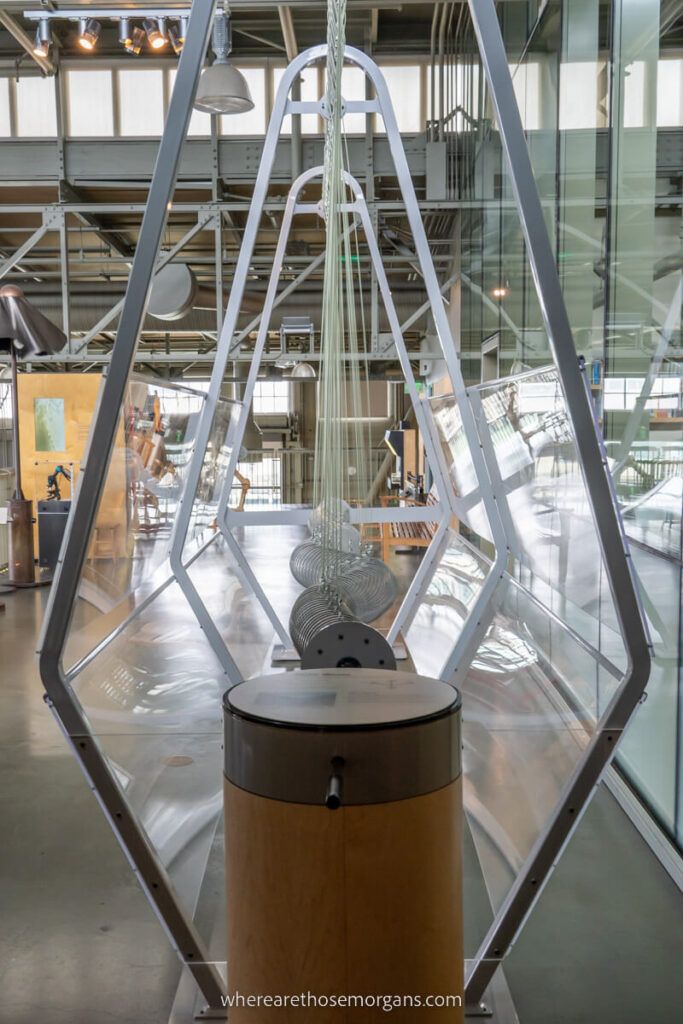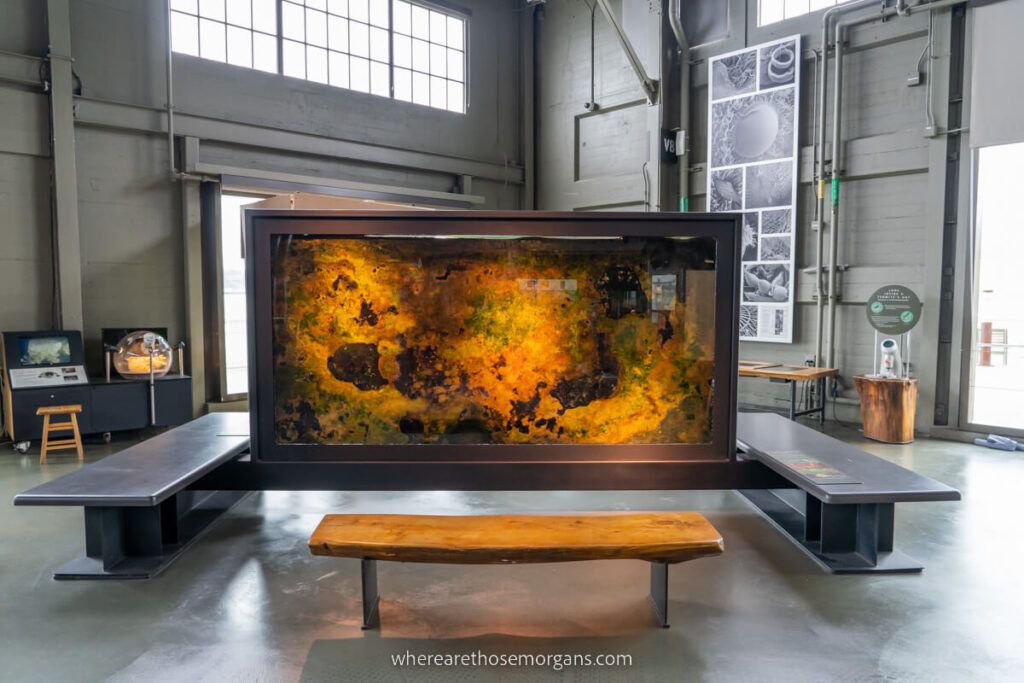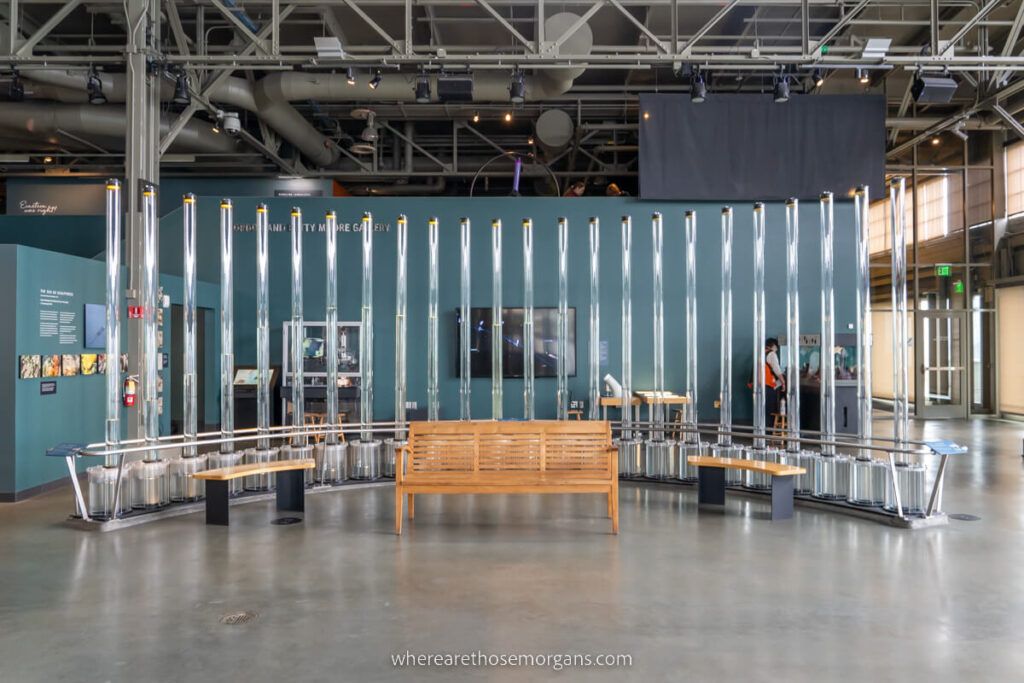 SF Exploratorium FAQ's
Let's take a look at some of the most frequently asked questions about the Exploratorium in San Francisco.
Is The Exploratorium Worth It For Adults?
Yes, the Exploratorium is worth it for adults! Even though it seems as though the Exploratorium is built for kids, this museum can be enjoyed by people of all ages due to the numerous interactive exhibits.
How Long Does It Take To Go Through The Exploratorium In San Francisco?
It takes about 3-4 hours to visit the Exploratorium in San Francisco. We visited for for 3.5 hours and were able to get through most of the exhibits, but we would have definitely stayed longer if we had time. Your kids will love the exhibits and it will be hard to take them away!
Did The Exploratorium In San Francisco Move?
In 2013, the Exploratorium moved from the Palace of Fine Arts to its current location on Pier 15.
Does The Exploratorium Allow Food?
The Exploratorium does not allow food inside the museum, but there are two dining areas including the Seaglass Restaurant and Seismic Joint Cafe.
How Much Are Tickets To The Exploratorium In San Francisco?
Tickets to the San Francisco Exploratorium cost $39.95 for adults and $29.95 for children (4-17). Children under 3, museum members and California public school teachers can visit for free.
Do You Need An ID For The Exploratorium SF?
You do not need an ID for a general admission ticket to the Exploratorium, but you will need an ID to become a member or receive free entry through various ways such as being a California public school teacher or EBT, SF Medi-Cal and SF CalFresh Cardholders.
Our Popular San Francisco Guides
More California Guides
Want more California content? Head to our California Travel Guides to explore National Parks, popular road trips and things to do in major cities of the sunshine state.
---
We hope this guide featuring the San Francisco Exploratorium helps with planning your visit to the Golden City!
Please let us know if you have any questions about visiting the Exploratorium or San Francisco in the comments below.
Happy Travels,
Mark and Kristen
Enjoy This Exploratorium Guide? Pin It For Your Visit!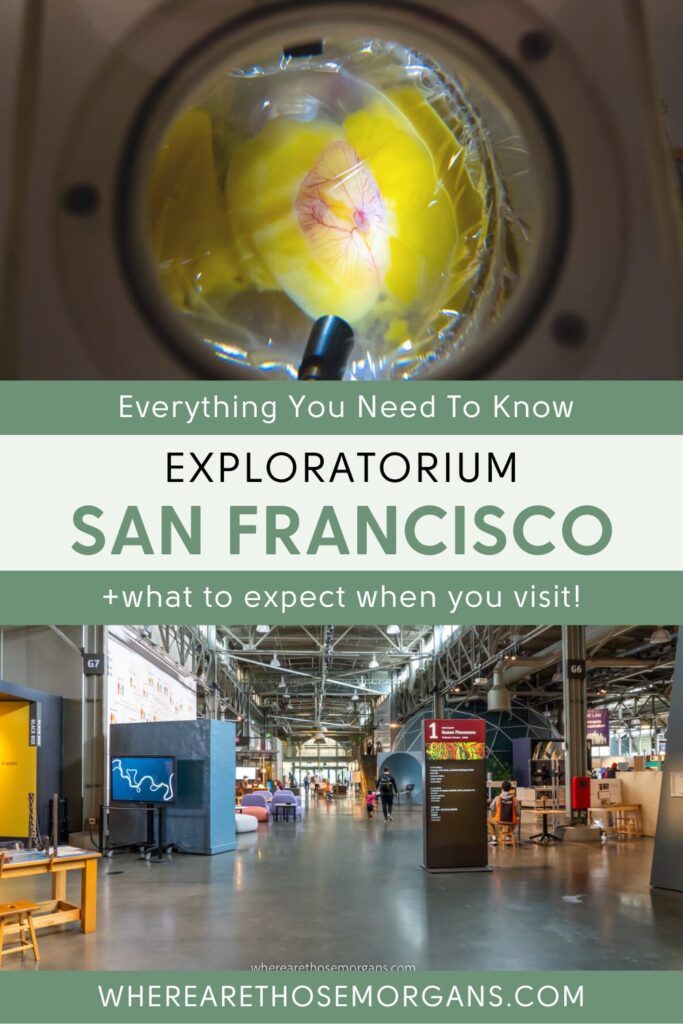 Note: This article contains affiliate links. When you make a purchase using one of these affiliate links, we may earn a small commission at no extra cost to you.
All Rights Reserved © Where Are Those Morgans, LLC. Republishing this article and/or any of its contents (text, photography, maps, graphics, etc.) in whole or in part is strictly prohibited.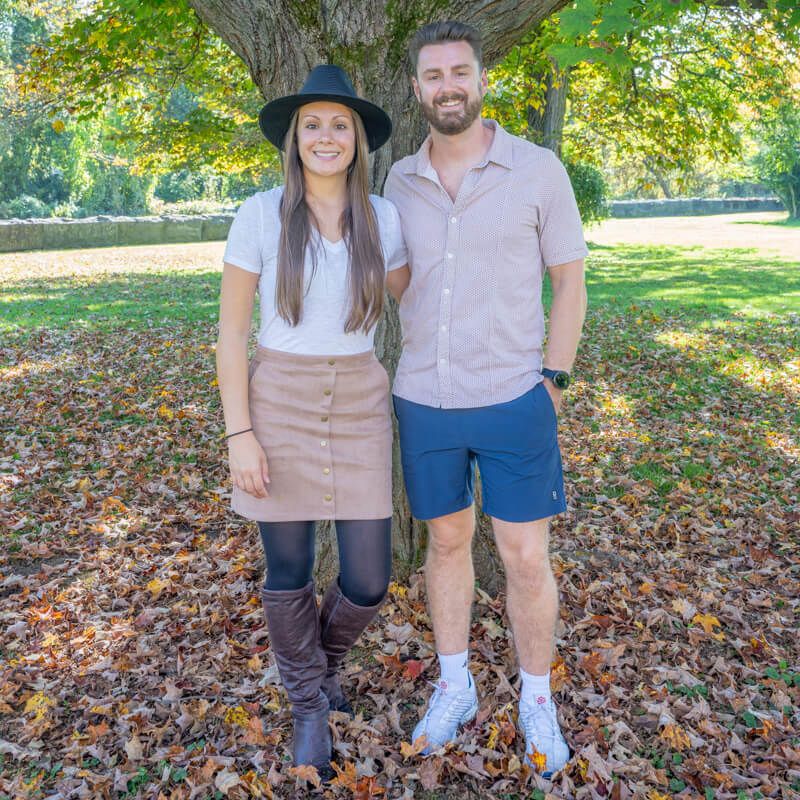 Mark and Kristen Morgan are travel, hiking and photography experts. Over the last 6 years traveling full time, they have explored more than 40 countries and 30 US states.
Their work has been featured in USA Today, Gestalten, Get Your Guide, CityPASS and Condé Nast Traveler along with various other publications.