Welcome to South Korea. This is where you will find all of our South Korea Travel Guides!
Officially known as the Republic of Korea (ROK), South Korea, is a beautiful country located in East Asia. ROK is the southern peninsula of Korea, bordering North Korea along the Demilitarized Zone.
Capital City: Seoul
Population: About 51 million
Language: Korean
Time Zone: Korea Standard Time (KST)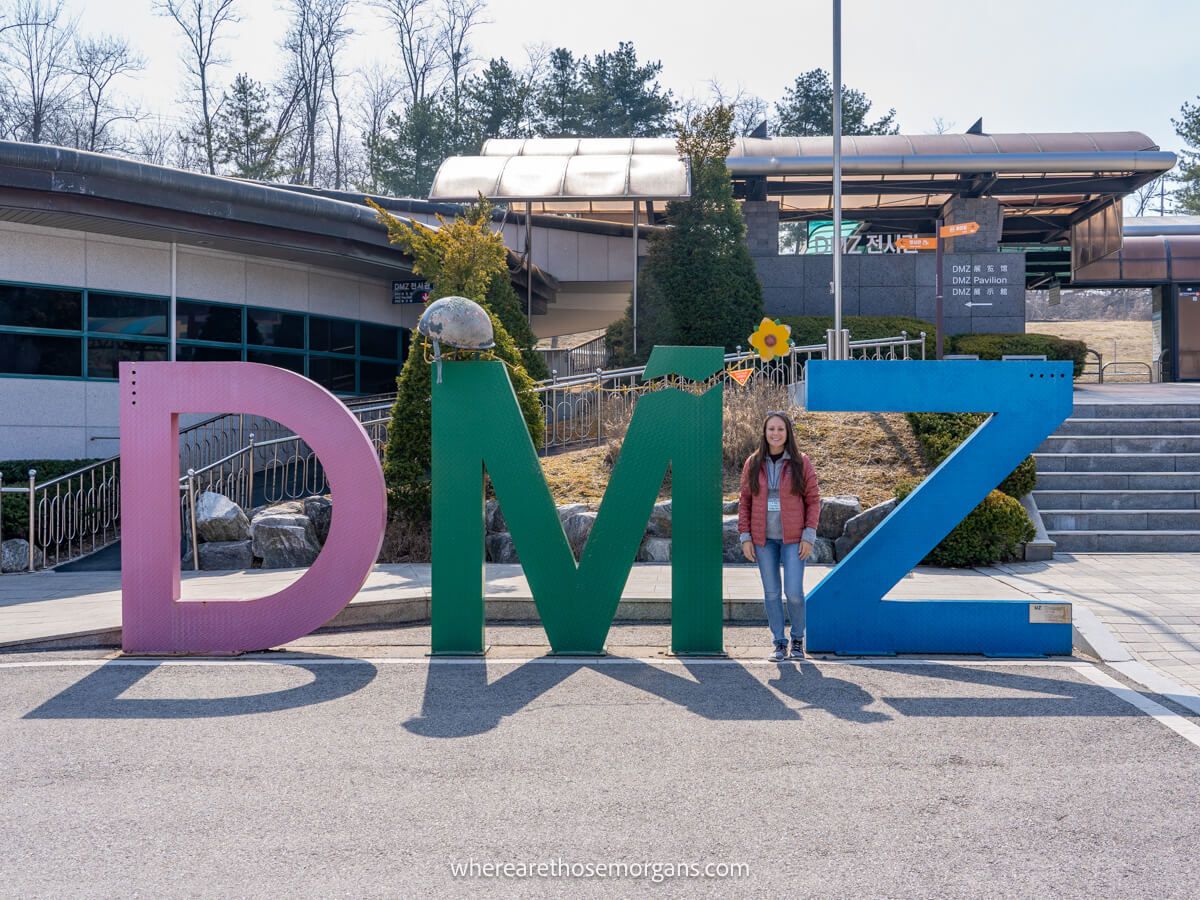 South Korea Travel Highlights
South Korea is known for K-pop, fried chicken, Samsung, beautiful temples and of course, Gangnam Style. But there is so much more to this country than meets the eye.
Liberated from Japan in 1945, then invaded by North Korea only a few years later, South Korea has an extremely turbulent past.
But despite the history, South Korea has quickly become a thriving country on the global stage and with just one visit, it is easy to see why.
National Parks In South Korea:
The first national park in South Korea was designated in 1967 and the Korea National Park Service was established only a few years later in 1987.
Since this time, 22 parks have been added to the list with 6.7% of South Korea now protected as national parks.
Here are popular national parks in South Korea:
Bukhansan National Park
Seoraksan National Park
Hallasan National Park
Jirisan National Park
Popular Places To Travel In South Korea: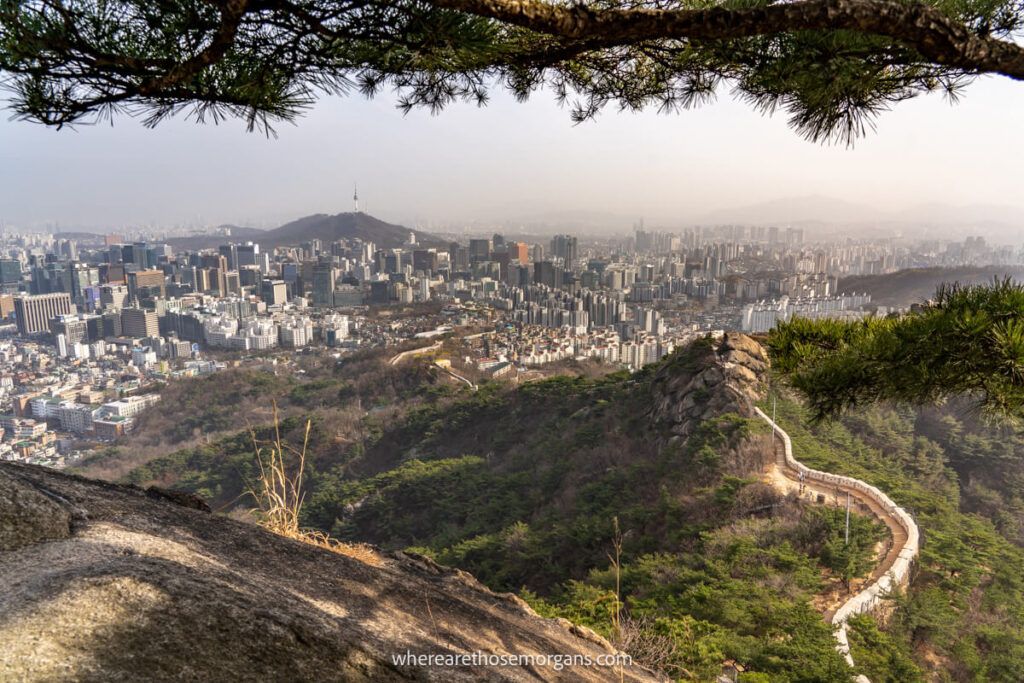 Best Things To Do In Seoul
After spending two weeks in Seoul, we quickly learned the capital of South Korea has so much to offer! If you plan to visit for only a few days, you may struggle to see everything on your Seoul bucket list.
Start with our popular guide featuring the best things to do in Seoul and then read about popular Seoul activities after you get a better idea about what you want to see during your trip.
Here are a few of our favorite things to experience in Seoul:
DMZ Tour Review – A tour of the DMZ is one of the best things to do for a first time visit
Imjingak Park – 15 amazing things to do at Imjingak Park near the DMZ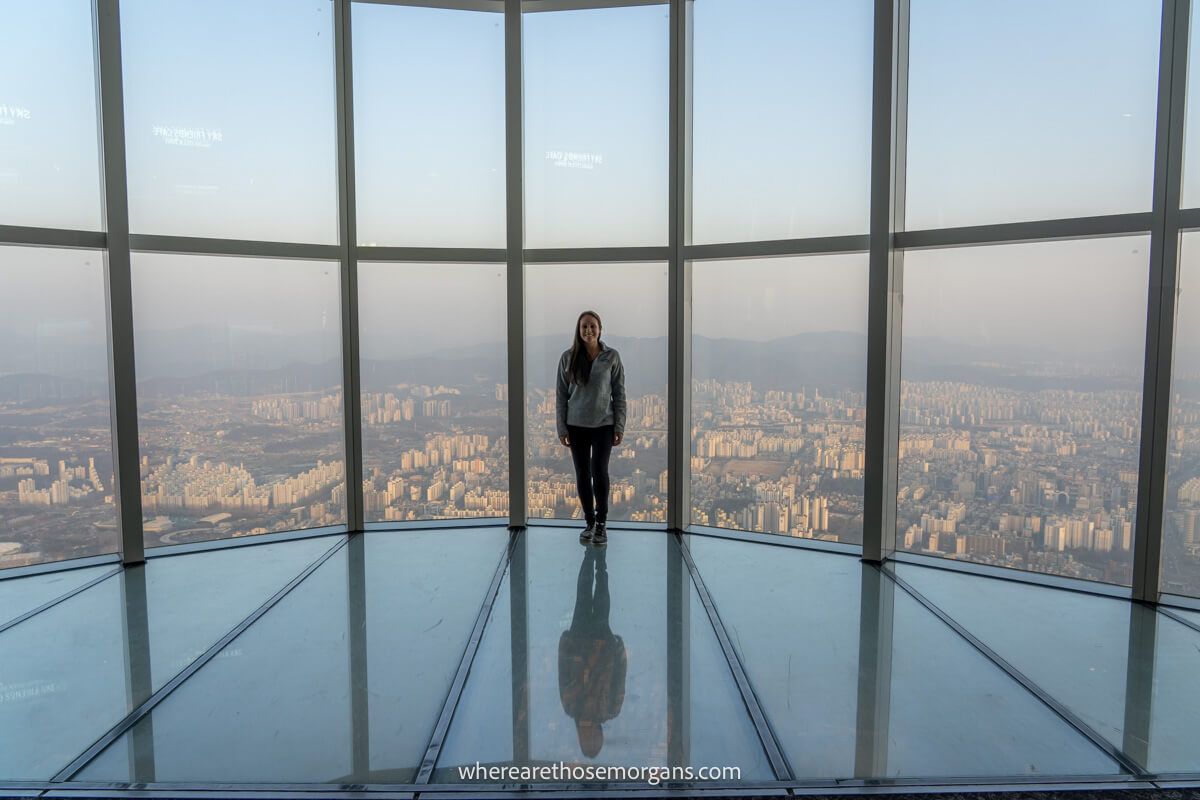 Seoul Observation Decks
There are two observation decks in Seoul, South Korea and we recommend you try to visit at least one. Here is everything you need to know about Seoul's popular observatories with tips for your visit:
Palaces In Seoul
Seoul is home to five stunning royal palaces. While you might not have time to visit them all, we recommend you visit at least one.
*Please note this page may contain affiliate links. If you click on one, we may earn a small commission at no extra cost to you. Thank you for supporting the free content we provide! Read more in our disclosure policy.*
More South Korea Travel Guides