Welcome to New Hampshire, the Granite State! This is where you will find all of our New Hampshire Travel Guides!
New Hampshire is located in the northeastern quadrant of the United States within the New England region, bordered by Vermont, Maine, Massachusetts and Canada.
This is the 5th smallest state by area and the state motto of "Live Free or Die," references the role New Hampshire played during the American Revolutionary War.
Capital City: Concord
Population: About 1.3 million
Time Zone: Eastern Standard Time (EST)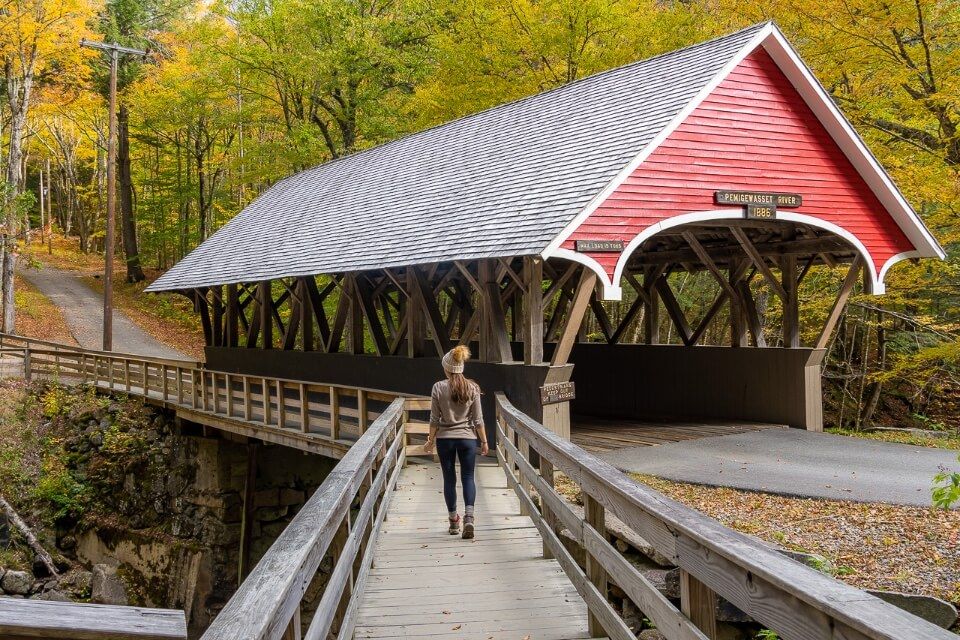 New Hampshire Travel Highlights
New Hampshire is known for its extensive granite formations and quarries. The first library in the US was founded in Peterborough and was built with 30,000 tons of igneous rock found here.
It is also rich in history as New Hampshire was the first state out of the thirteen original colonies to declare independence from England. Famous authors from this state include Dan Brown and Robert Frost.
There are no National Parks in New Hampshire, but there is a National Park Service Site and many State Parks worth visiting.
Popular Parks In New Hampshire:
Franconia Notch State Park
Crawford Notch State Park
Mt. Washington State Park
Saint-Gaudens National Historical Park
Popular Places To Visit In New Hampshire:
White Mountain National Forest
Portsmouth's Historic Houses
Hampton Beach
Strawberry Banke Museum
Conway
Need a travel itinerary? Shop our travel ebooks.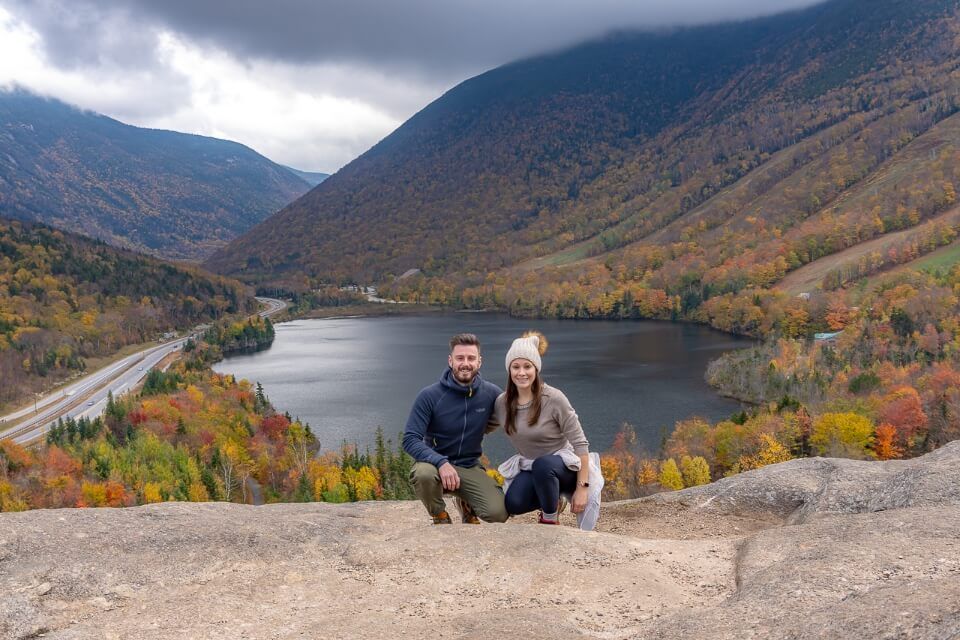 White Mountain National Forest
The White Mountain National Forest is a treasure trove filled with numerous outdoor activities. While you can enjoy this area any time of the year, we recommend visiting in fall to experience the stunning fall foliage.
White Mountain National Park is home to Mount Washington and the scenic Kancamagus Highway. Mount Washington is the highest peak in New Hampshire as well as the northeastern United States.
Below we have listed our popular guides for White Mountain National Forest:
Flume Gorge – This is an unmissable stop featuring historic covered bridges, cascading waterfalls and a picturesque 800 ft long gorge.
Need a new hiking app? Check out the best hiking apps and get 20% off a Gaia GPS subscription with our special link.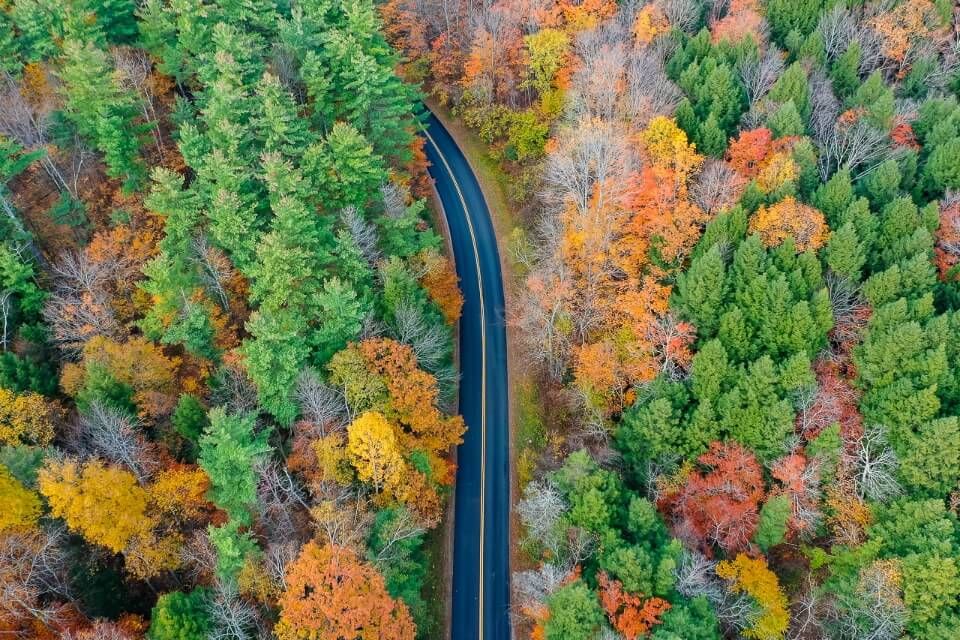 Stunning Fall Foliage
Autumn in New Hampshire and the surrounding area of New England is magical. The northeast is a prime location for leaf peeping and a trip we highly recommend you experience at least once in your lifetime.
More New Hampshire Travel Guides