Granada is a beautiful and relaxing multi faceted Spanish city destination, perfect for a long weekend break or a 2 to 3 day stop off as part of a longer Southern Spain road trip. We're going to show you the 7 best things to do during your visit to Granada.
Granada's showpiece, the Alhambra palace and fortress complex, dominates the skyline atop a cliff overlooking the city below. But don't for one minute believe that Granada is a one trick pony. The city has much more on offer, for all types of traveler.
Isabella I and Ferdinand II, the Monarchs who expunged the Moors from Iberia, lay resting in the Royal Chapel of Granada's spectacular cathedral.
Nearby, the Sierra Nevada mountains offer excellent hiking or mountain biking by summer and skiing by winter. Don't forget to hike the awesome Los Cahorros trail if visiting in Summer.
Granada is only a 1 hour drive from the Costa Tropical, perfect for a few days in the city followed by a few days on the beach to put your feet up. If you have the time, add Granada to a wider Andalusia trip encompassing Cordoba and Ronda.
We would recommend a minimum of three full days to explore and discover Granada's best kept secrets. Four days would take it down a notch from action packed to nice and relaxed.
Brief History of Granada
Andalusia's most enchanting city and home of the last Muslim dynasty on the Iberian Peninsula, the Nasrids.
Similarly to the other major cities of Andalusia, Granada was conquered by the Romans around 250 BC. They defeated the Carthaginians who had named the settlement Elibyrge.
The Romans renamed it Iliberis and this would remain for 7 centuries, until the demise of the Roman Empire.
The Visigoths, who had spread throughout modern day France and Spain, seized the opportunity to take a stronghold in Granada. Their rule only lasted 200 years but during this time the city began to flourish.
The Umayyad conquest of Hispania began in 711 AD and was led by Tariq ibn Ziyad. It culminated in the defeat of the Visigothic forces in Toledo.
As a result, Cordoba became the capital of the Umayyad Caliphate in Al-Andalus. Granada thrived under Moorish government, including the Jewish community.
In the early 11th century AD, a North African Berber leader called Zawi ben Ziri took advantage after the collapse of the Umayyad Caliphate, establishing an independent kingdom, the Taifa of Granada.
However, he ruled as a powerless figurehead only. The Taifa was in effect a Jewish state until a massacre in 1066 AD, ending the so-called golden age of Jewish culture in Spain.
Various Berber dynasties ruled over Granada until 1228 AD when Abu Abdullah Muhammad ibn Yusuf ibn Nasr, also known as Ibn al-Ahmar, established the Nasrid dynasty.
The Nasrids would be the last and longest running Muslim dynasty in Iberia. It was ibn Nasr who ordered the Alhambra be rebuilt on the ruins of an old fortress, in the mid-13th century.
In 1333, it was converted into a royal palace by then Sultan of Granada, Yusuf I.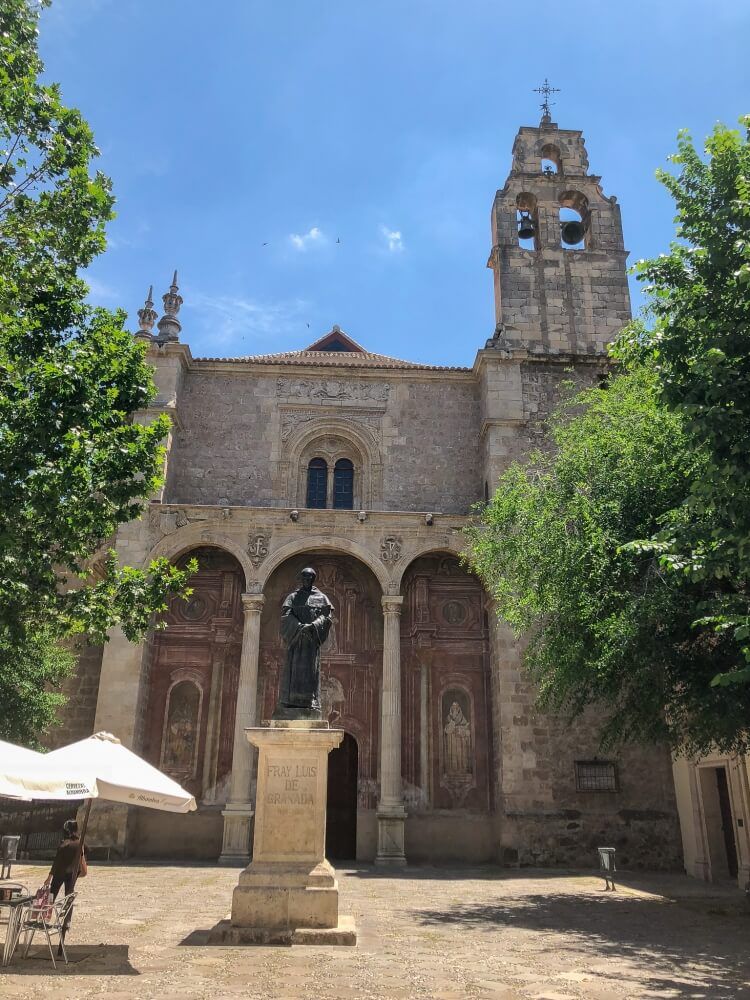 Reconquista
Christian forces taking back control of the Iberian Peninsula from Muslim rule was in full force by 1236 AD as Cordoba fell.
Ibn Nasr aligned Granada with Castile in 1246, creating a Taifa under the crown of Castile and Ferdinand III.
The Nasrid leaders following ibn Nasr paid tribute to Castile for the next 250 years in the form of Gold, mined in West Africa.
However, the Catholic Reconquista was complete by the year 1492 AD.
Isabella I and Ferdinand II had retaken the Emirate of Granada following a complete surrender by the 22nd and last Nasrid ruler of Granada and last Muslim ruler in Spain, Emir Muhammad XII.
The Alhambra Decree treaty stated that all Jewish inhabitants must convert to Catholicism or face expulsion.
Forced baptisms were imposed upon Muslim residents and mosques began to be converted into churches.
Many areas including the Jewish quarter were destroyed to make way for Castilian and Catholic influences.
With no more conflict remaining, Spain embarked upon a new journey. Following the conclusion of the Reconquista, the Alhambra became the Royal Court of Isabella and Ferdinand.
Months later, Italian explorer Christopher Columbus was given a royal endorsement inside the Alhambra, to venture West.
Subsequently, Spain would colonize the Americas and become one of the largest Empires in history.
How To Get To Granada
Granada has its own airport but not many cities fly directly so usually you'd need to fly via Madrid or Barcelona.
The better option is to fly into Malaga instead, with many of the budget airlines offering cheap flights from all over Europe.
If you plan to spend a few days relaxing in Malaga before heading to Granada, read this city guide to Malaga, Spain first.
If you're flying to Malaga airport from further afield internationally, look for cheaper flights via Madrid or Barcelona.
The main problem with flying into Malaga or Madrid is that there is no direct train link to Granada (at time of writing – May 2019) due to work on the high-speed tracks.
If you prefer to travel by train, you'll need to go via Antequera Santa Ana and change there onto a bus to Granada (picture above).
It took about an additional 1h 30m to get to Granada on this bus. Traveling from Seville is an option but be prepared for longer travel time.
The best thing about the approach to Granada is the spectacular views of the Sierra Nevada mountains.
From Malaga Airport
Malaga to Granada by Road (135km):
If you prefer to hire a car, head up the A-7, onto the AP-46 and follow the A-92 all the way into Granada. It should take around 1h 30m. Remember to always check live traffic updates before setting off to avoid any traffic jams.
Malaga to Granada by Train (122km via Antequera Santa Ana):
The travel time between Malaga and Granada is either 3h 30m or 5h 45m with 1 change (Antequera), depending on which departure time you take.
The first train leaving Malaga is at 09:45 and the last departs at 18:20. On average, 5 trains per day travel from Malaga to Granada.
Trains depart from Malaga Maria Zambrano station. If landing at Malaga airport you'll need to get a bus or taxi into the city to the train station.
Prices vary from €22.20 to €28.15.
There are many more services running from Malaga to Antequera Santa Ana per day but only 5 per day are synchronized with bus transfers to Granada.
You could always wait around at Antequera but there's not much there. Check out renfe and/or trainline for more information.
Malaga to Granada by Bus (135km):
The bus company you'll need to look for is ALSA. There are usually 13 services per day, first one leaving at 08:30 and last one leaving at 20:45. Buses take between 2h 0m and 2h 30m.
Prices are either €11.57 or €13.86 one way, depending on which service you take. Check out this website for more information. For more information on how to get to Granada, click here.
From Madrid
Madrid to Granada by Road (420km):
If you fancy a road trip from the capital, it's a straight shot South, take the E-5 and E-902 for 4h 15m to Granada. Remember to always check live traffic updates before setting off to avoid any traffic jams.
Madrid to Granada by Train (296km):
The travel time between Madrid and Granada is currently 4h 00m if you go via Antequera Santa Ana and change to a bus. The alternative is a slow train that is direct, but takes 5h 15m.
Trains depart from Madrid Atocha station. Check out renfe and/or trainline for more information.
Madrid to Granada by Bus (420km):
Madrid to Granada By Bus – 420km – Best Option
The bus company you'll need to look for is ALSA. There are around 13 services per day, first one leaving at 01:30 and last one leaving at 20:30 from the Estacion Sur.
Buses take between 4h 30m and 5h 00m.
Prices are either €19.27 for normal service or €37.79/€47.63 for premium depending on which service you take.
Check out this website for more information.
Once the rail works are complete around Granada, the train is more likely to be the most efficient way to visit the city.
7 Best Things To Do In Granada, Spain
In no particular order, here are the best things to do in Granada:
1. The Alhambra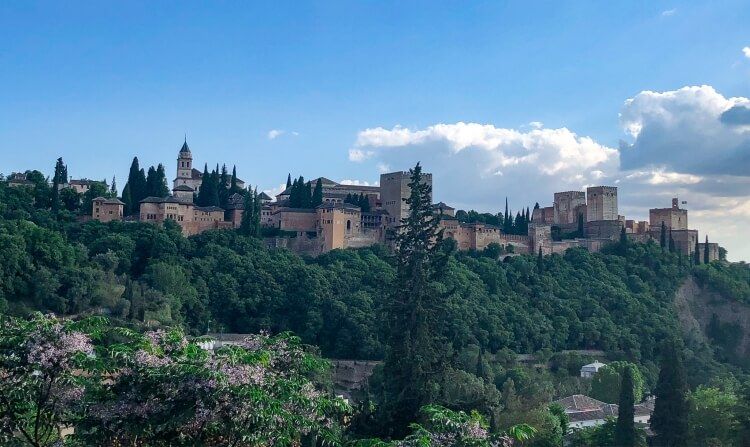 Probably the reason for your trip to Granada! An absolute must on any Granada itinerary and one of the major reasons this city is one of the best places to visit in Spain.
One of the most magnificent Islamic masterpieces in the world, the Alhambra palace will simply blow you away.
The palace was built in the mid thirteenth century by Granada's Moorish ruler ibn Nasr and thankfully has survived all who succeeded him.
It is decorated with carved stucco featuring Arab inscriptions, tile mosaics, and wooden ceilings adorned with pattern. The courtyards are peaceful due to the consistent sound of running water from fountains.
If you can look past the rabble of tourists, you can just about imagine how tranquil it would have been in the Nasrid era.
The three main areas of the Alhambra are:
Alcazaba
Nasrid Palaces
Generalife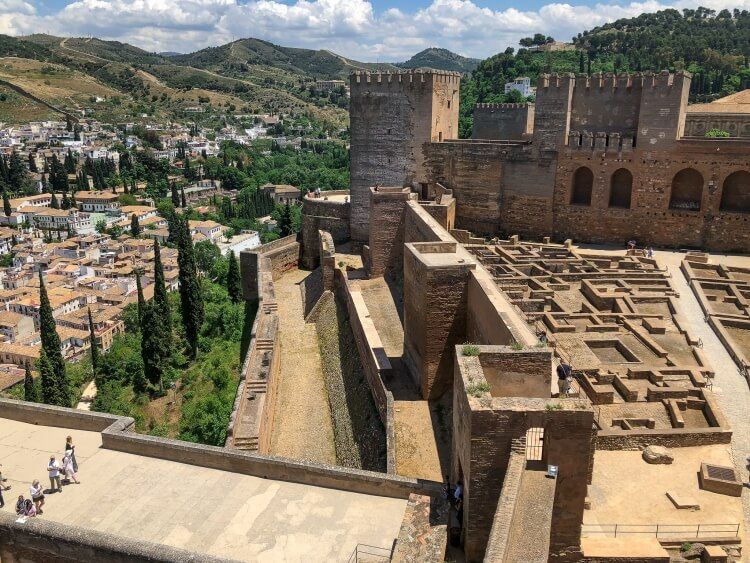 The Alcazaba is the old fortress overlooking the city. Climb one of the towers for incredible views of the Sierra Nevada backdrop on one side and the city on the other.
The Nasrid Palaces are split into three areas, each as beautiful as the next. This is where the crowds will be busiest and most crammed in. Ticket times must be obeyed.
The Generalife gardens are stunning and will take quite some time to look around. See number 2 below.
Tips For Visiting The Alhambra
The Alhambra staff run a tight ship. If you choose to go to the palace, you will be given a pre-defined time slot. You must be on time otherwise you won't be going in.
The whole complex works on a strict one-way system. If you leave one area with the intention of going back to see it again, wrong, think again.
Once you move through one area, that's you done. We learned that the hard way.
You also have to show your ticket every time you move into a new area. Try to arrive in the morning to beat the big crowds. We left at 2pm and it was getting out of control by then.
Allow at least 3 hours. If it's summer, take a few liters of water with you.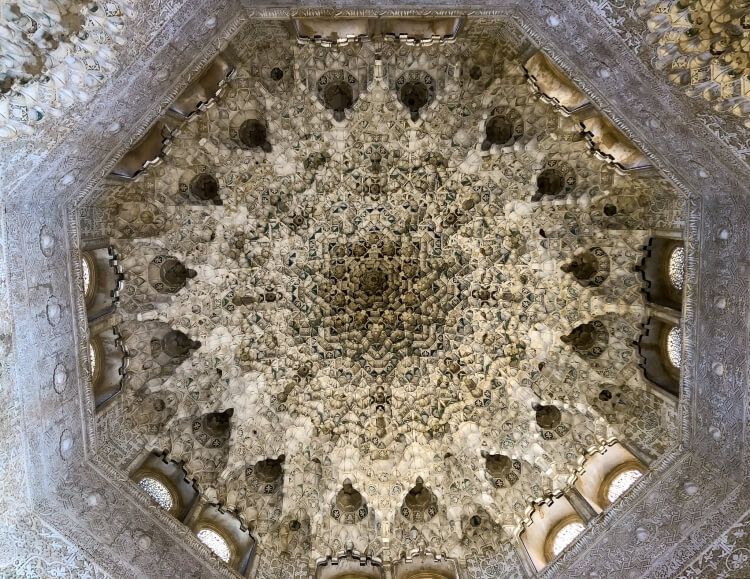 Opening Times:
April 1st from October 14th from 8:30 to 20:00 every day
October 15th to March 31st from 8:30 to 18:00 every day
Alhambra Tickets:
You can buy standard tickets at this website or you can buy skip the line tickets with Get Your Guide. Standard adult tickets are €14, children under 12 are free but this must be proved upon entrance.
Travel Tip: The Alhambra is Spain's most visited monument. We highly recommend booking tickets in advance as they sell out quickly. If you're visiting between May and September it's even more important you book ahead to avoid disappointment.
2. Generallife Gardens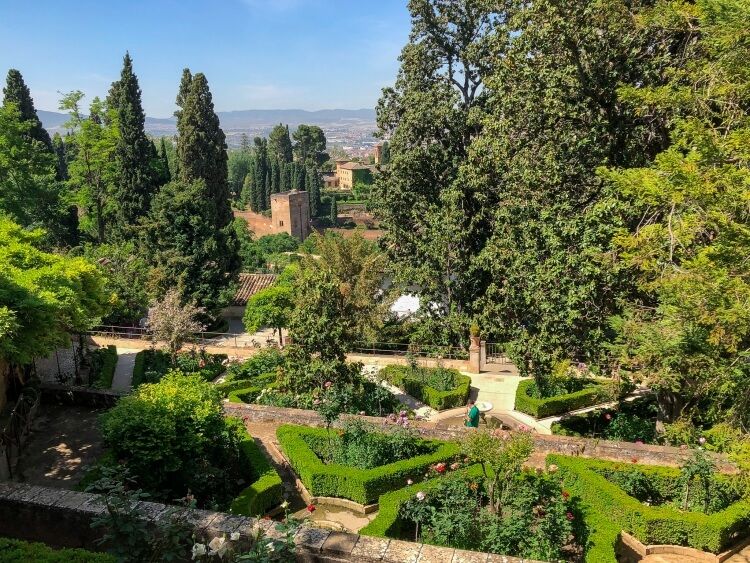 The Generalife is technically part of the Alhambra complex and the same ticket applies to both. However, it deserves a spot on the top things to do by itself.
The manicured flower gardens and water features are wonderful. The terraces are very romantic and provide superb views. There is so much to see, it's easy to get lost in here.
The Palacio de Generalife was originally designed for the Sultans of Granada to spend their Summers. The gardens were built along with the Alhambra in the 13th century but much of what we see today was built in the 1930's.
Allow a good hour to walk around the gardens, pack sun block and a lot of water! Ticket prices and opening times are the same as the Alhambra above.
3. Albaicin Neighborhood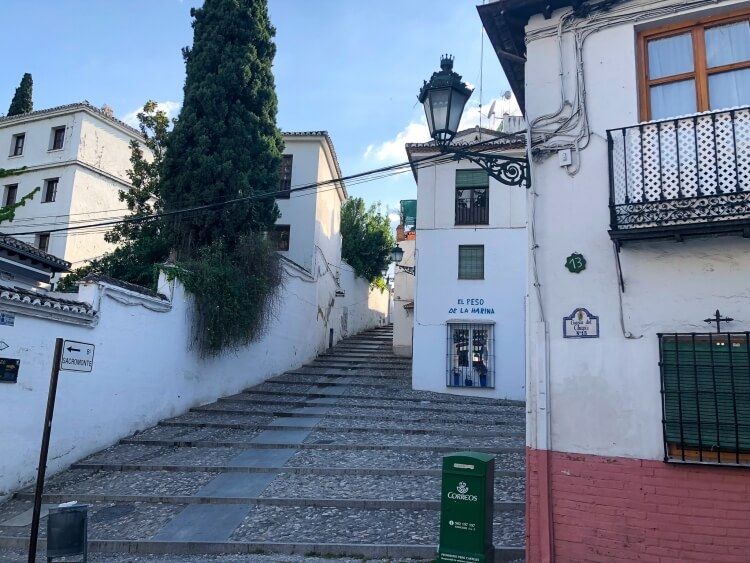 Another must do in Granada is to explore the white washed winding narrow alleys in the Albaicin neighborhood. It is the polar opposite to the Nasrid rulers' luxurious Alhambra.
The neighborhood has been declared as a World Heritage Site along with its wealthy counterpart.
Albaicin is an authentic district of the city that retains its medieval past by the bucket load, hardly changing since the Moorish era.
This neighborhood is famous for its Arab style bath houses, such as El Banuelo, and the atmosphere that its Moorish origin exudes.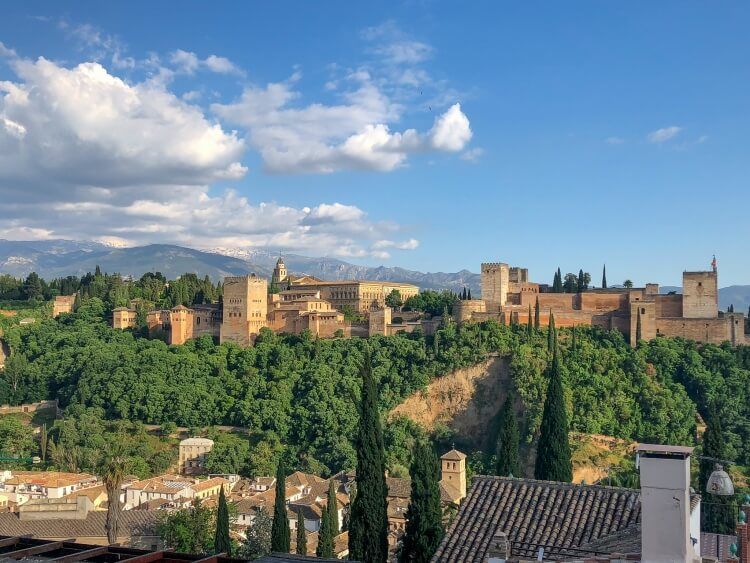 Are you a fan of sunsets, or just great views for that matter? Head up to Mirador de San Nicolas in Albaicin for fantastic views of the Alhambra and Sierra Nevada mountains behind. It really is a picture perfect spot.
However, the secret is out and this place will not be quiet! Join the crowds and take a bottle of wine to enjoy a sunset to remember.
If you want a seat on the wall to watch the sunset, be sure to arrive well before.
Travel Tip: If you have the time, take a 20 minute walk upwards into the higher part of Albaicin to Mirador de Dan Miguel Alto. It's a much quieter proposition than Mirador de San Nicolas is if you're not a fan of crowds.
4. Sacromonte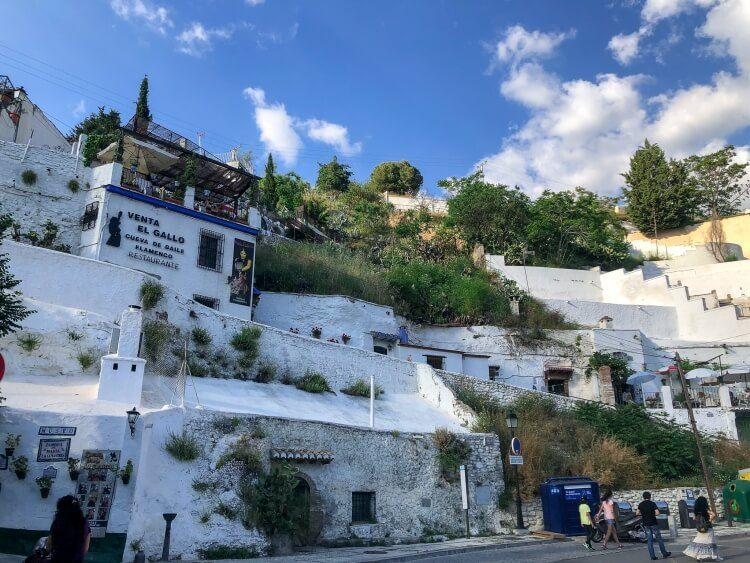 Head North East up the hill from Albaicin and you'll eventually reach Granada's gypsy community of Sacromonte.
The residents still live in cave houses and put on flamenco shows in the evening. Here's a flamenco show you can watch in Cuevas Los Tarantos.
Granada is considered the birthplace of flamenco after all. The catacombs, monastery and museum are the most interesting places to see in Sacramonte.
If you continue walking past the buildings for 5 minutes, you'll eventually see a path leading up a hill to your left.
A short climb will lead you to Abadia del Sacramonte, a medieval abbey with some ridiculously amazing views over the Alhambra and city.
Walk to the end of the car park, sit on the wall and soak up the views in relative solitude.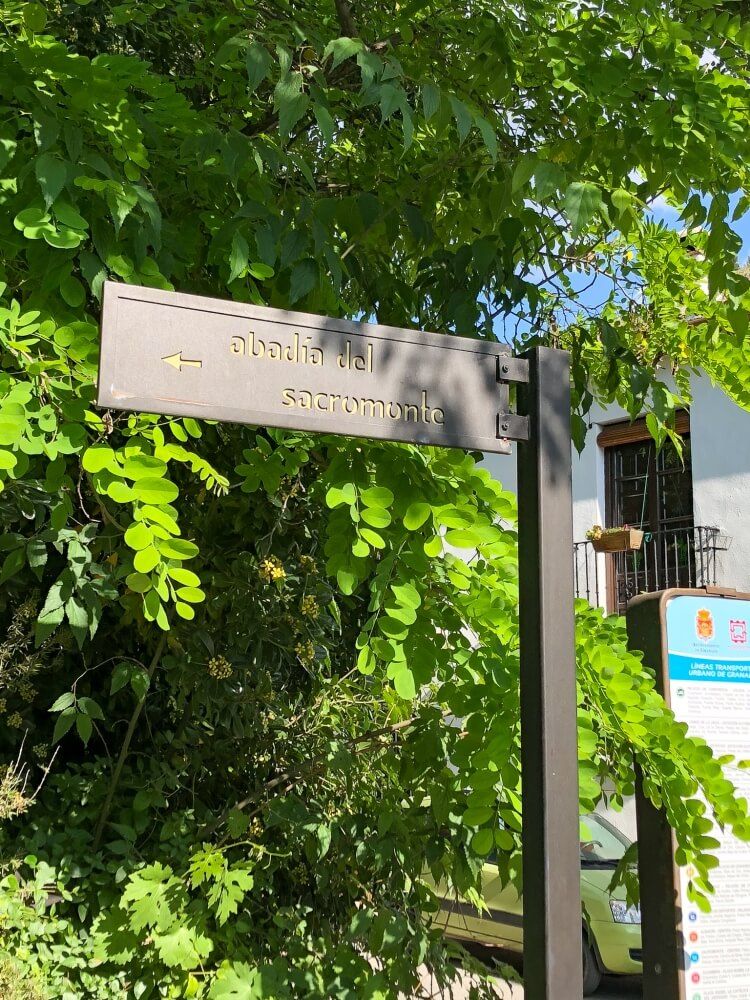 We suggest walking up to the abbey early evening, then catching a flamenco show and dinner at Sacramonte on the way back down to the city. Yes, the flamenco shows are touristy, but they're still a fun experience.
Are you interested in getting to know the Albaicin and Sacromonte areas in greater detail?
You can book either a daytime guided walking tour or a popular sunset guided walking tour of both Albaicin and Sacromonte to learn about the history of Granada's oldest neighborhoods.
5. Granada Cathedral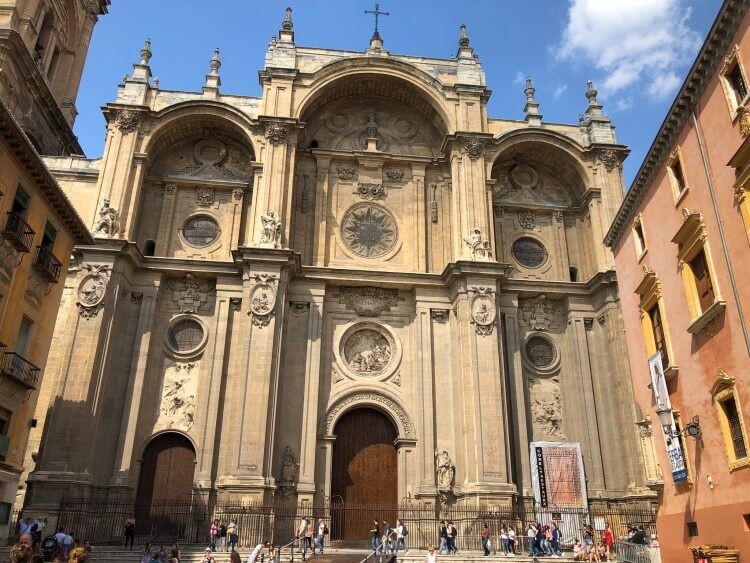 Following the conquest of Granada, Queen Isabella I had Granada Cathedral built on the site of the main mosque.
The foundations were first laid in 1518, around the time the Gothic style was being superseded by the Spanish Renaissance style.
The cathedral is adjacent to a Royal Chapel, which was added as a mausoleum for Isabella I and Ferdinand II. What better way to send a message as to who was in charge following the Nasrid dynasty?
6. Carrera Del Darro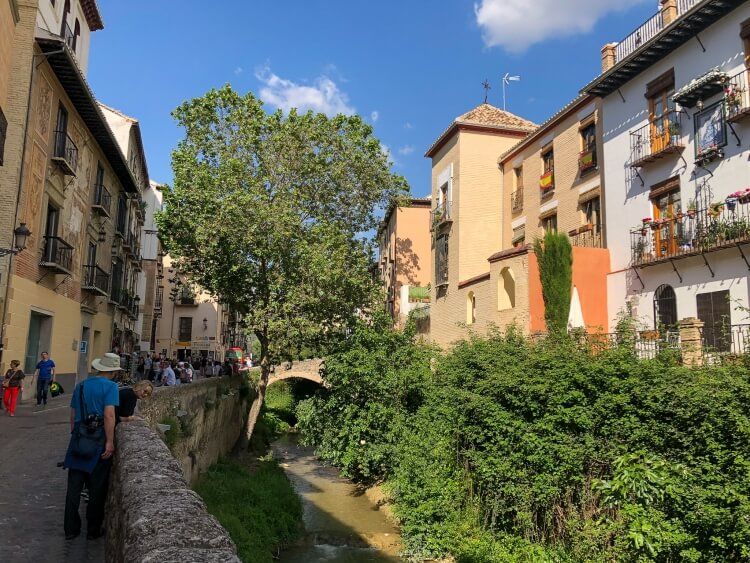 Carrera del Darro is a charming narrow road running alongside the banks of the Darro, right underneath the Alhambra. It dates all the way back to the 7th Century.
The road is narrow and does get very busy with tourists during the day, especially with Segway tour groups. When cars and small local buses pass, everyone has to hug the walls but things improve when it's quiet again.
Once you pass the narrow part, it is perfect for a romantic stroll. It's lined with shops, bars and restaurants and has a nice relaxed atmosphere early evening.
Sipping wine with that view, not bad, right?! A lot of the walking tours and segway tours begin at the West end of the road.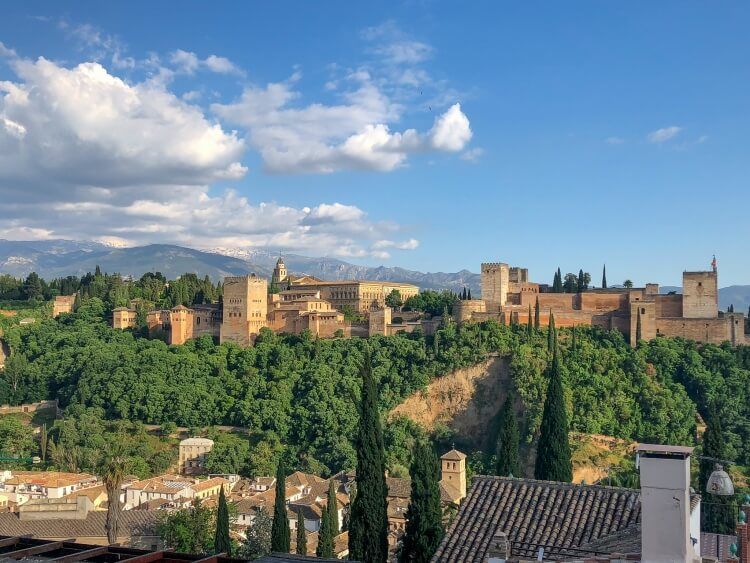 Travel Tip: There is a back way to reach the Alhambra. If you walk East along Carrera del Darro, take a right over the bridge and head uphill. However, it is a bit steep.
7. Monachil in Sierra Nevada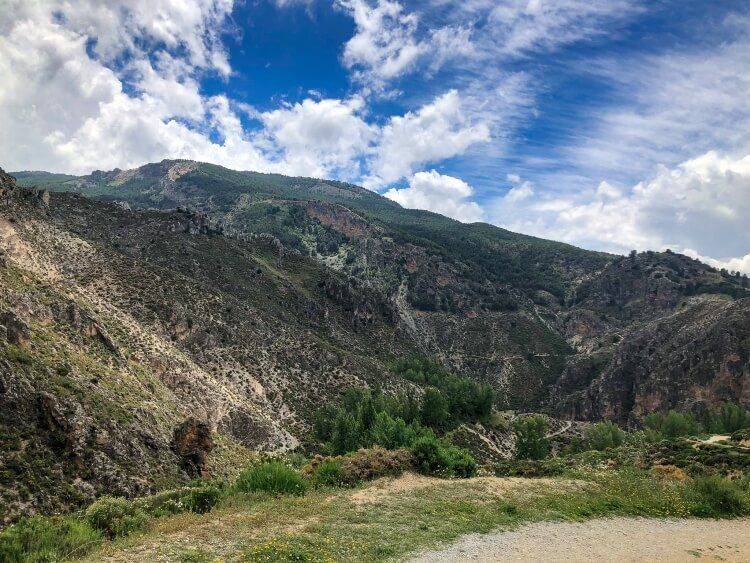 If you can't resist the call of the mountains peaking behind the backdrop of the city or you simply want to get out of the city to stretch your legs and get some fresh air, you're in luck!
The Sierra Nevada mountain range is on your doorstep!
Are you in town in Summer? You can walk the Los Cahorros Trail, which runs alongside a river and gets quite adventurous at times.
There are hanging suspension bridges and metal hand rails built into stone to hold onto as you lean out over the river. But please try not to fall in.
The trail is supposed to be child friendly, but having walked it ourselves, we would be inclined to disagree.
Are you in Granada for a winter trip? Monachil and the surrounding areas will be where you'll spending most of your time skiing.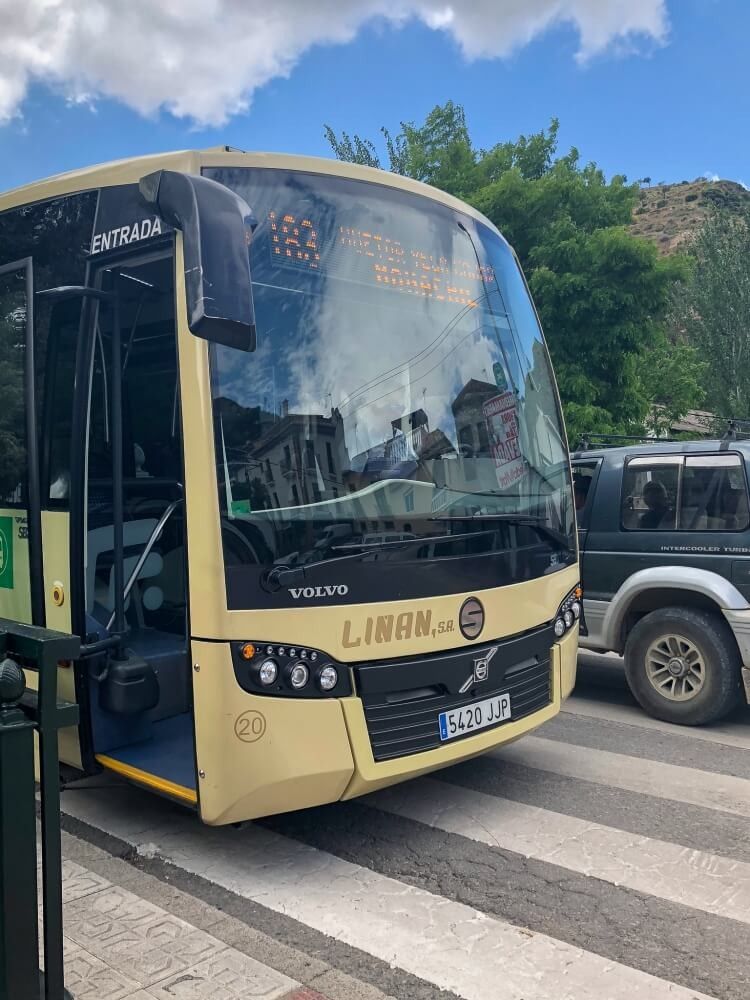 Take bus number 183 Monday to Saturday morning or number 181 Saturday afternoon, Sunday and holidays. You can catch the bus at Paseo de los Basilios, next to Puente Blanco.
The bus back may prove a long wait, but you can always grab a beer while you wait. Tickets were €1.50 each way in June 2018. Ahh, Monachil, what an adventure you were.
If you want to see the best of Granada's Sierra Nevada mountains but don't want to hike or mess around with taking the bus, why not go on a 6.5 hour top rated 4×4 tour of the Sierra Nevada mountains?!
Granada Interactive Map
Best Time To Visit Granada
We visited at the beginning of June and it was already baking hot. In July and August you can expect temperatures of around 35°C/95°F during the day.
It's tough to make it through the day without dipping into a tavern for a cold pint of beer.
April-May and September-October are generally cooler, less expensive and quieter. So it depends on how hot, expensive and busy you like it.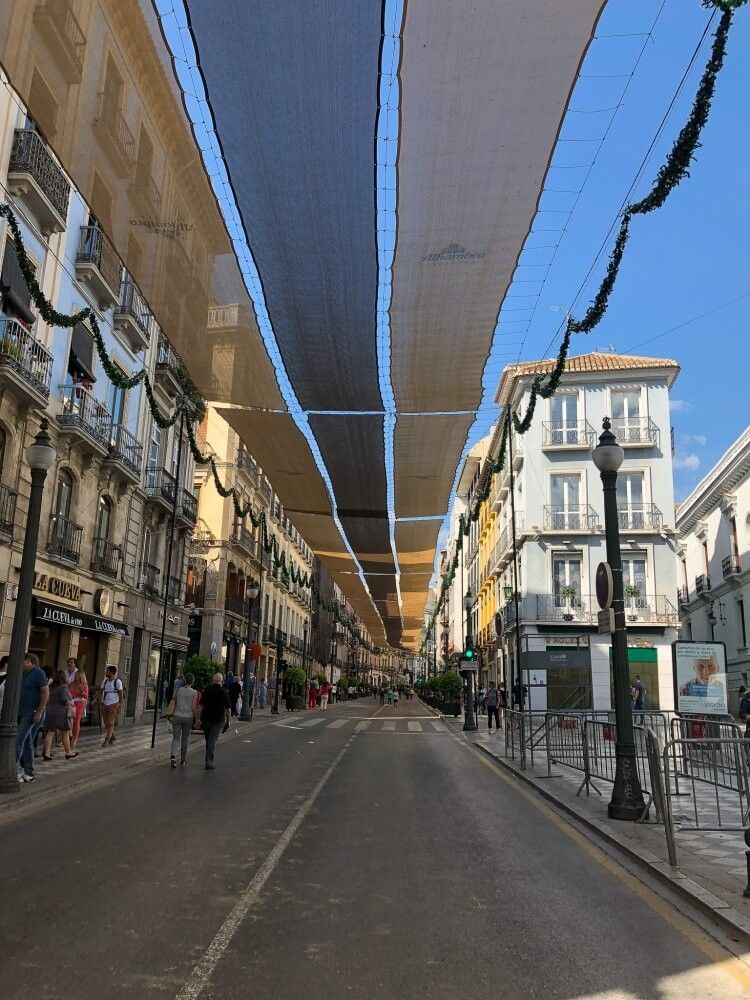 Events
San Cecilio is the day devoted to the patron saint of Granada. Tradition is to visit the catacombs and monastery of Sacramonte on the first Sunday of February.
Cruces de Mayo, where large crosses are made of flowers and hoisted up in many of the squares in Granada, takes place in the first few days of May each year.
Corpus Cristi is the big one in Granada and we were fortunate enough to be there for it in 2018.
It is a week long feast featuring bullfighting, processions, puppet shows, regional music performances, flamenco dancing, competitions, exhibitions etc.
Corpus Cristi takes place in either May or June depending when Easter falls.
Two major processions take place in the week. On the Wednesday begins Tarasca, where a figure of a woman on a dragon accompanied by giants wearing paper-mache heads walk through the streets.
The Thursday sees the procession of Corpus Cristi and the whole city parties together! The streets have banners which mark the way for the procession (picture above).
Where To Eat In Granada
Granada is known as one of the cheapest places to eat tapas in Spain. The reason for that is because at many bars you actually get free tapas when you order drinks.
One of our favorite things about Granada was its free tapas with drinks scene! If you order a beer or wine, most places in Granada will also serve up some delicious tapas to accompany.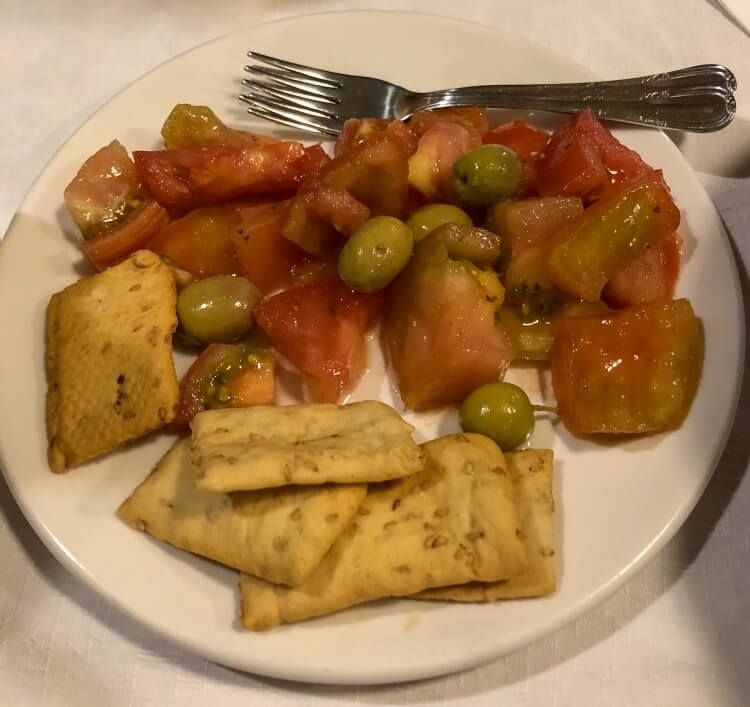 The place you have to try is Bodegas Castaneda, opposite the cathedral. Yes, it's super touristy and not the most 'local eat' place in Granada, but it's sure good.
It has a nice mix of locals and tourists, a great atmosphere and of course, free tapas with your drinks. You won't know which tapas will be served up as it's random every night.
A top tip is to look around at which tapas everyone else is eating to anticipate what is coming up next.
The Plaza de Bib Rambla is the heart of the city's social scene. In Summer, the square is filled with sidewalk cafes and overflowing restaurants.
It's right behind the cathedral and close to the Moorish market Alcaiceria. There are plenty of tourist orientated restaurants in the plaza, usually offering up a tasty menu del dia.
Kristen ate enough churros to sink a ship and Mark acquired an acute enjoyment for taste for the local beer.
Where To Stay In Granada
When we visited Granada, we stayed 3 nights at Pension Londres on Gran via de Colon, 29.
Our preference is to stay in budget hotels and we travel on a low to mid-range budget, looking for best value double rooms where possible.
One of our biggest recommendations for booking accommodation in Spain is that if you know your dates early, book early.
We booked mostly a week or so before and in June there's not much available, so we paid over the odds too often.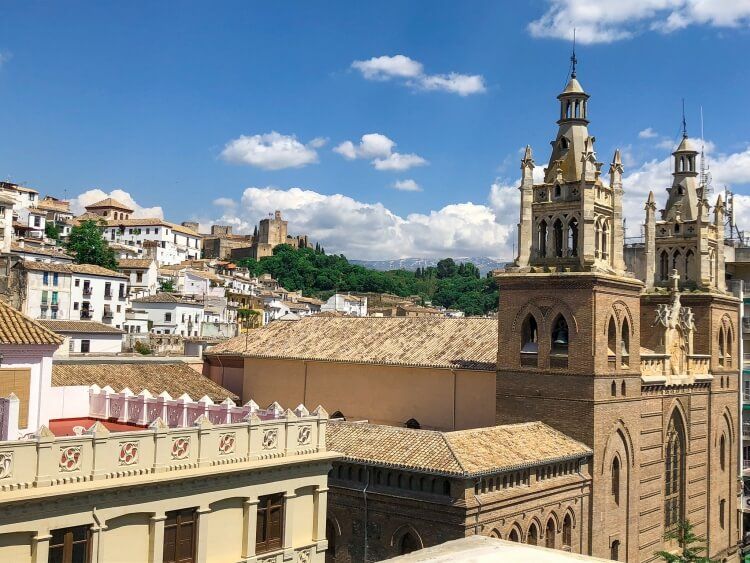 Pension Londres has an 8.5 on booking.com with a whopping 9.6 location score. The photo above shows the view from our window. It's right in the middle of town, a 3 minute walk from the cathedral.
We'd have to agree with that rating.
The room is basic but it is budget after all. However, we've saved the best part for last. The photo below shows the view from its communal rooftop terrace. It is magnificent.
Grab a few beers, relax on the roof and look at that view.
Our Popular Spain Guides
Want more Spain content? Head to our Spain Travel Guides to explore more popular tourist destinations around Andalusia.
---
We hope this Granada day trip guide helps with planning your visit to northeastern Spain!
Please let us know if you need any help planning your Spain route or have any questions about Granada in the comments below.
Happy Travels,
Mark and Kristen
Enjoy This Granada Day Trip Guide? Pin It For Later!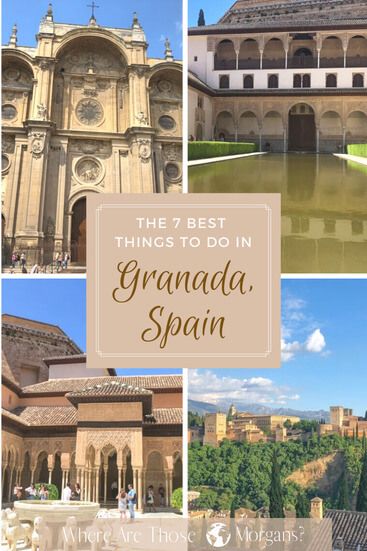 Note: This article contains affiliate links. When you make a purchase using one of these affiliate links, we may earn a small commission at no extra cost to you.
All Rights Reserved © Where Are Those Morgans, LLC. Republishing this article and/or any of its contents (text, photography, maps, graphics, etc.) in whole or in part is strictly prohibited.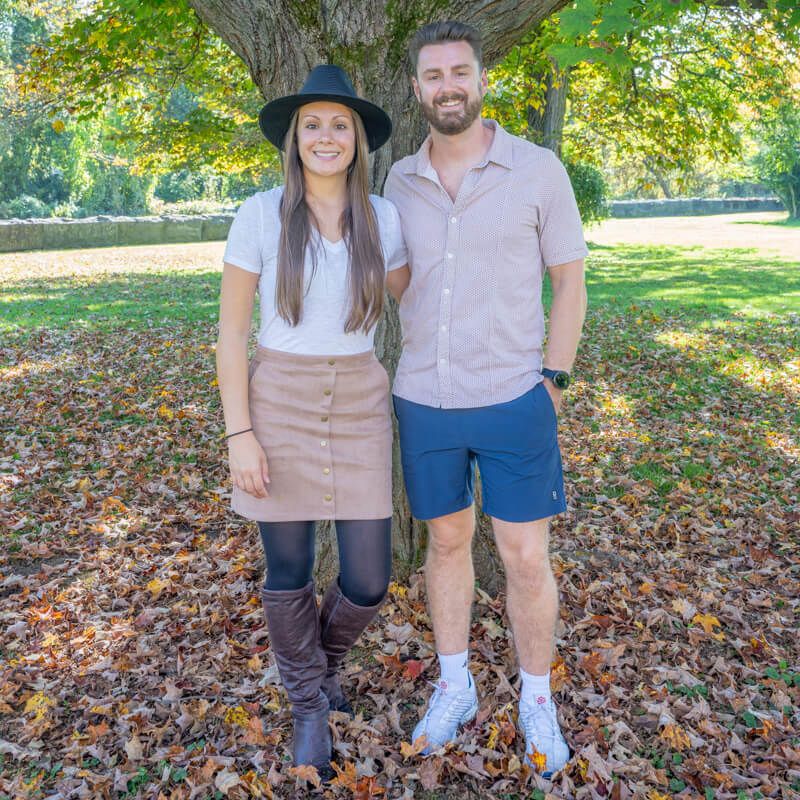 Mark and Kristen Morgan are travel, hiking and photography experts. Over the last 6 years traveling full time, they have explored more than 40 countries and 30 US states.
Their work has been featured in USA Today, Gestalten, Get Your Guide, CityPASS and Condé Nast Traveler along with various other publications.