Dubai, the futuristic city in a scorching desert. We spent 4 days under the blazing sun in Dubai and we've put together a comprehensive list of the 10 best things to do in Dubai for first time visitors.
Prepare for intense dry heat, golden sand dunes, mind blowing architecture and pristine shopping malls. The key to a successful visit to Dubai is getting out of your hotel and exploring as much as possible.
Let's get stuck into the best things to do in Dubai!
History Of Dubai
Dubai is the city of tomorrow. It is leading the way in defining a futuristic city. It's outlandish architecture is peculiar yet imperious, the way that it emerges out of a barren desert wasteland is mind blowing.
But it hasn't always been that way.
The new Dubai as we know it today is a baby, in relative terms. It was born in 1966 when offshore oil was first was discovered.
Since that discovery and many more, Dubai has been a construction workers dream. Structures have been thrown up like having the unlimited money cheat activated on SimCity.
The old Dubai was known for it's pearling industry, before the great depression in 1929 coupled with the innovation of pearl culturing.
Dubai itself fell into a depression leading many residents to either live in poverty or relocate to other parts of the Persian Gulf.
The Emirate bounced back with a much more profitable commodity in gold.
The Sheikh had an airport built, which due to Dubai's tax free nature of trading, and it's proximity to both supply and demand in India, China and Africa, led to a thriving market.
Did you know? Dubai's oil production peaked in 1991 and has been steadily declining since. Now, oil accounts for less than 5% of its GDP.
Dubai Today
Dubai is famous for being a playground for the rich, full of super cars and luxurious hotels.
The Burj Khalifa is currently the world's tallest building. Saudi Arabia's Jeddah Tower (Kingdom Tower) plans to emulate the Burj Khalifa. Dubai's response? Fine, we'll just build another one even bigger.
The Dubai Creek Tower has an astonishing design but both are keeping the exact targeted heights quiet. Estimated completion date is sometime in 2020. Let's see who comes out on top?
Our money is on Dubai.
With the oil inevitably drying up, the powers that be in Dubai saw their niche. They have a climate that guarantees sun year round and they have almost unlimited money.
Tourism would be next on their agenda.
The infrastructure set up directly for tourism is nothing short of incredible. The super malls, the tallest building in the world, the only 7 star hotel in the world.
According to Mastercard, tourists spend more in Dubai than any other city on Earth.
Dubai has become a tourist epicenter bridging the gap between Europe and Asia. It has the busiest throughput airport in the world and they have one of the biggest and best airlines in the world in Emirates.
Dubai plans to be the worlds most sustainable city by its Expo in 2020. Their monorail runs on electricity and there's a huge amount of eco-friendly projects on the table for the near future.
Is it superficial? Yes.
Is it intriguing? Yes.
Is everything a Guinness book of records challenge? Yes. Would we ever consider living there? Possibly. Either way, we were pleasantly surprised at how much we enjoyed our 4 days in the desert.
Related Reading: Explore another of the world's mega cities with our best things to do in Hong Kong guide.
Getting To Dubai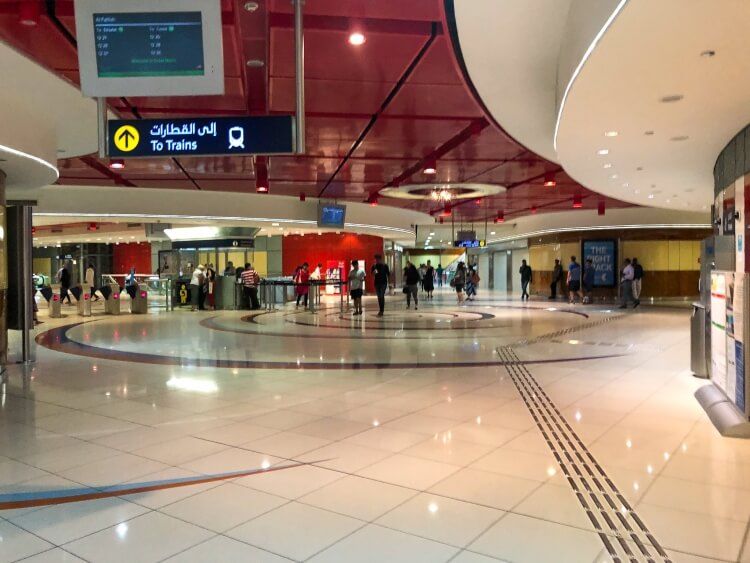 Dubai's location bang in the middle of Europe and Asia makes it an attractive proposition to stay a few days and break up a bigger journey.
It's the perfect stop off point and you can fly to Dubai from most countries around the world.
We always use Skyscanner to book our flights, the search engine is super easy to use and the flights are consistently cheaper.
Travel Tip: When booking flights to Dubai, remember that there are 2 airports serving the city.
Dubai (DXB) to the North of Dubai city is just over 15 minutes drive and around 15km from the Burj Khalifa in downtown Dubai.
Whereas Dubai Al Maktoum International (DWC) to the South of Dubai city is a 45 minute drive and over 50km to the Burj Khalifa.
Getting Around Dubai
Dubai is bigger than you'd think, in an awkward way. The city's shape is similar to the eggplant emoji. Long and narrow on a SW – NE trajectory.
The easiest and cheapest way to get around Dubai to visit the attractions is by using the fantastic futuristic looking monorail.
The only drawback is that they can get busy at times. You can pick up a NOL card – like an Oyster in London – for 3AED's.
Your alternative is to use taxi's, they're not expensive like in other big cities, but after a while they will definitely add up. You can hail a taxi in Dubai so no need to pre book.
If you aren't on a budget, taxi's are way more convenient but the monorail is for those who are nursing a budget.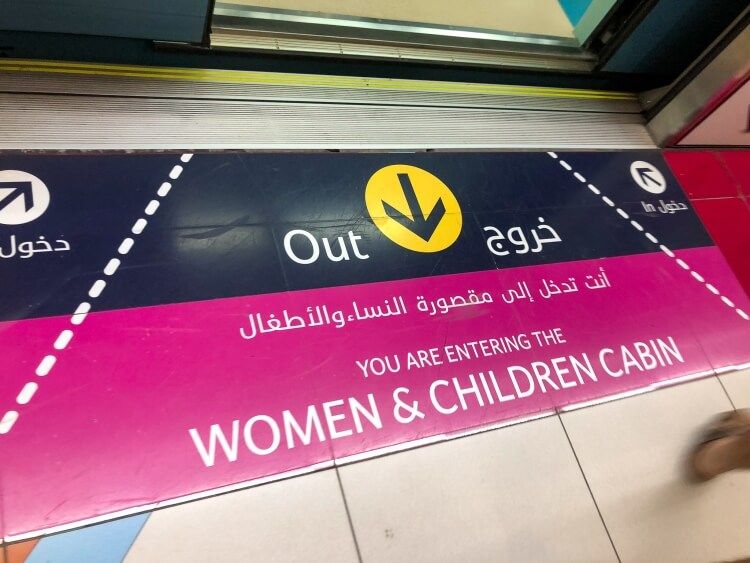 Travel Tip: Be aware that the monorail has women only carriages. Look out for the pink signs on the floor of the platform where the carriages line up.
There's one monorail link dissecting the metaphorical eggplant right down the middle from top to bottom, like cutting it in half.
Then there's another monorail that runs 90 degrees through the eggplant right near the top, like cutting off the first inch.
If the metaphor doesn't paint the picture take a look at an actual image of the metro map here.
Where To Stay In Dubai
Before you look into areas of Dubai to stay, do yourself a favor and book something near a monorail station.
Unless you're HQ is near a monorail line or a tram that takes you to a monorail station, you're either going to walk to a monorail or pay for taxis or uber.
And take it from us, walking is tough in Dubai! The intense heat, especially between 11am-2pm is out of control, trust us! Subsequently, it's your wallet that will take the hit on taxi's.
Book accommodation near a monorail station and thank us later.
There's an abundance of hotels & apartments spanning the price range from literally the world's most luxurious down to the budget travelers hostel.
There are three main places you should look for accommodation: near the palm/marina (Jumeriah); downtown (Burj Khalifa); near the old town (Bur Dubai).
The majority of Dubai's main attractions are found in these areas. Look through this 10 best things to do in Dubai guide to see where you would prefer to set up base.
The marina/palm Jumeira area and downtown will be more expensive as they're in the better locations, closer to the majority of main attractions in Dubai.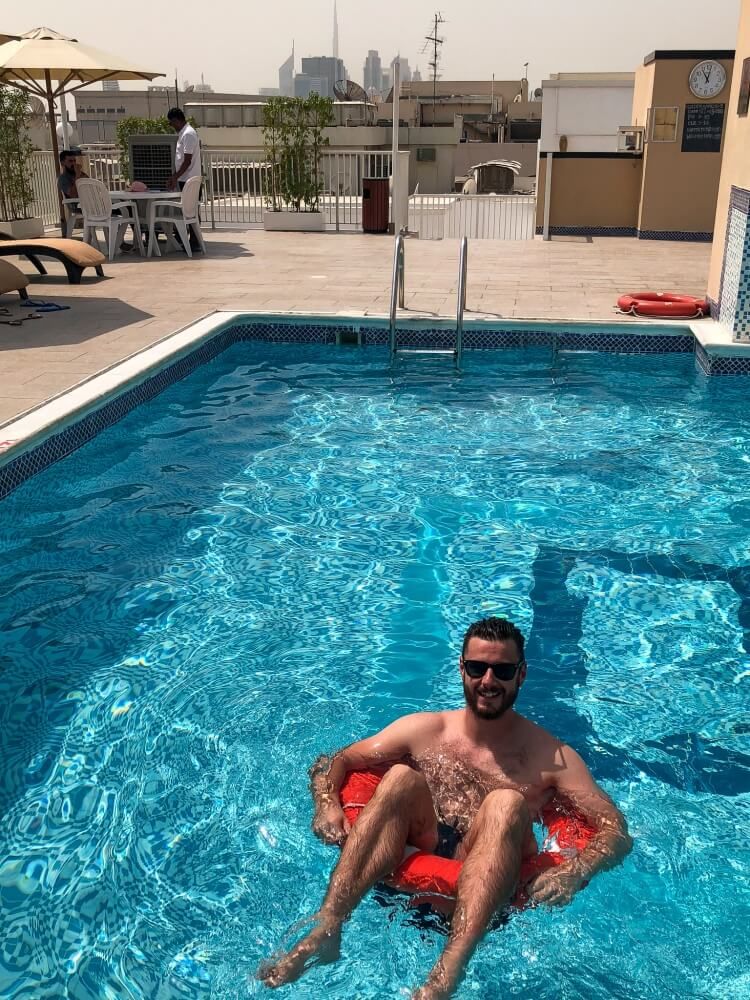 Where Did We Stay
We stayed in Bur Dubai, 6 monorail stops up from the Burj Khalifa, near the Burjuman station. It was further out of the center than we'd have prefered but was much cheaper and also closer to Dubai airport.
If money was no object we'd have stayed in a hotel with a rooftop pool and clear close up views of the tallest building in the world.
If you look closely you can just about see the Burj surging up into the hazy sky in the distance from our rooftop pool. It's definitely cheaper to stay in Bur Dubai area and there are hundreds of hotels up there.
We visited in September and scooped ourselves 4 nights at an apartment in a complex with 2 pools and a gym for $150.
Travel Tip: Dubai has mid-season rates on accommodation at certain times of the year, look out for them as you can pick yourself up some serious bargain rates.
10 Best Things To Do In Dubai
In no particular order, here are the best things to do in Dubai: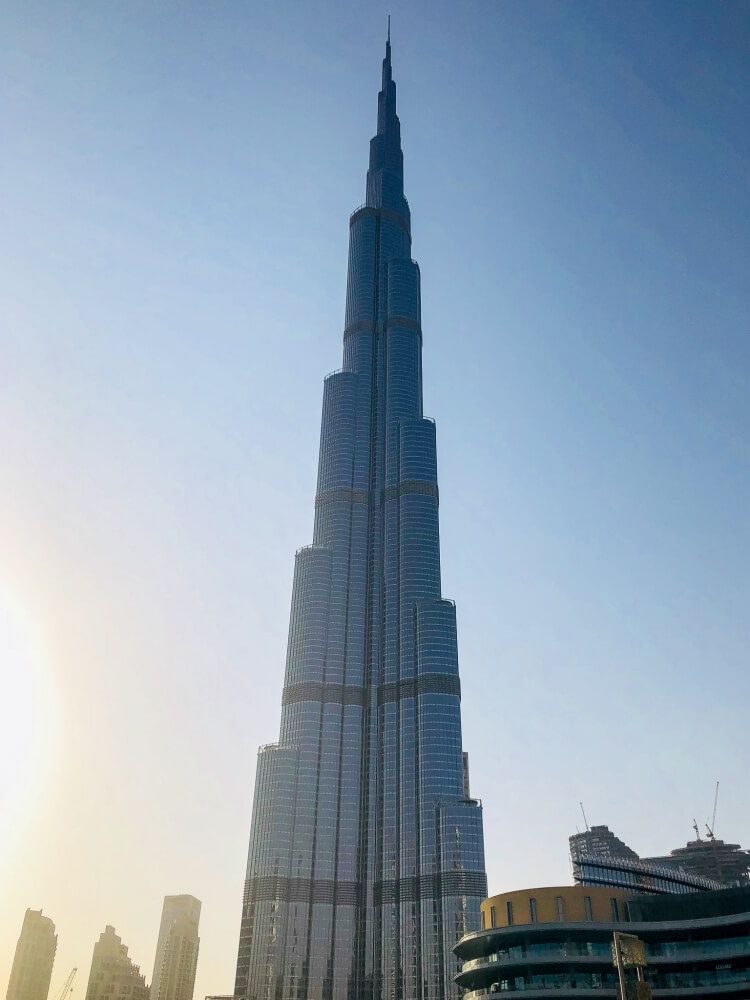 1. Ascend The World's Tallest Building
Let's just cut straight to it, first and foremost on anyone's Dubai itinerary has to be the obligatory visit to the iconic Burj Khalifa.
It's an absolute banker. Just seeing it up close in person leaves you in awe. It's one of those 'wow' moments.
Seeing it in person is much better than looking at photos. If you're budget is tight, you don't have to go up, but it is worth it to say you've been to the top of the world's tallest building.
Here are few tips for visiting the Burj Khalifa:
It is such a popular attraction that there will be some over enthusiastic tourists desperate to get to the top, so be prepared for a bit of pushing and expect lines for the lifts up and down.
Floor 125 has a 360 view but with windows top to bottom, so you might get glare in pictures. Floor 124 lets you go outside to individual viewing windows that have gaps of a few inches so you can snap some none glare photos.
The problem is that these windows are very highly sought after and people can get a bit pushy. It's a bit of a free for all.
Nevertheless, it's worth it for the views you get from the top of the world's highest structure! It's pretty hard to miss but in case you need the metro stop, Burj Khalifa/Dubai Mall on the red line.
There's a bit of a walk from the metro stop, but it's all inside air conditioned over ground walkway tunnels. Even that is impressive.
2. Work On Your Tan At One Of Dubai's Beaches
Dubai has more beaches than you think, but many are only accessible by guests of luxury hotels with private stretches. However, you don't have to be staying at the Burj Al Arab to hit the beach and work on your tan.
There are some public beaches with little or no entry fee. The problem is finding them and getting to them. Check the skyscanner beach guide out to find one close to your HQ.
It's likely going to be a taxi or uber there and back as the monorail doesn't reach the coastline except at the palm Jumeirah.
If you want to head over to kite beach for example, get the metro to Noor Bank and then hail a taxi down to save a bit of cash.
Currents can be strong so be careful not to swim too far out. Good weather is all but guaranteed in Dubai, but watch that sunburn.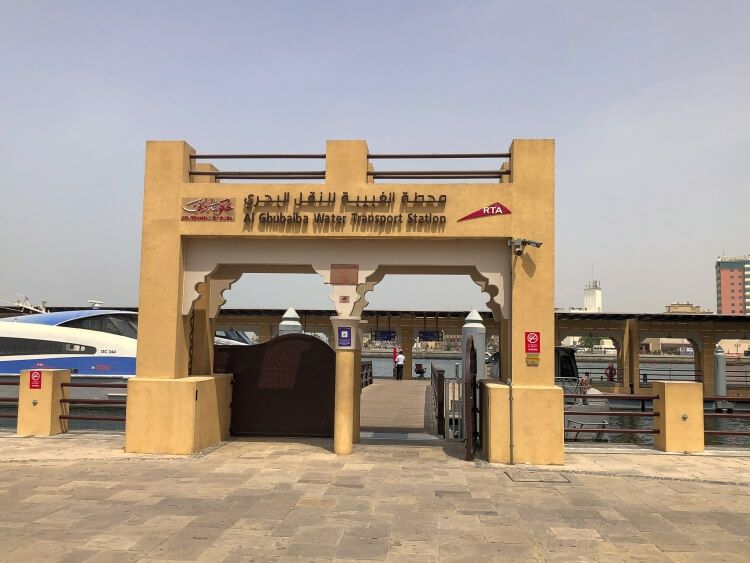 3. Take A Boat Ride From Dubai Creek To The Palm
A simple boat ride is the perfect way to see the Dubai skyline from a different perspective.
Take the monorail to Al Ghubaiba and head for the creek. Catch the boat at Al Ghubaiba Marine Transport Station, stand out back and enjoy the view (and the breeze!).
The first part takes you out into the seas of the Persian Gulf and hugs the coastline so you get the best views of downtown Dubai and the Burj Khalifa.
The second part is more interesting as you'll pass the Burj Al Arab, the world's only 7 star hotel, around the palm Jumeirah and Atlantis before docking at Dubai Marina.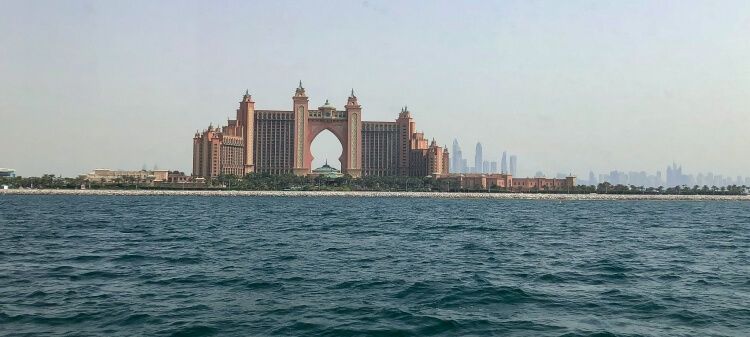 4. Explore The Palm Island And Atlantis
If you think all of the buildings on the mainland are impressive, wait until you've seen the Palm Islands. They are man made archipelagos, formed from reclaimed land.
Sand dredged from the Persian Gulf and Arabian Gulf was sprayed and compacted into shape, then supported by millions of tons of rocks. Engineering brilliance.
Currently, only the Palm Jumeirah is complete, but there are two others under development which will eclipse this one: Palm Jebel Ali and Deira Islands.
If not for the 2008 global financial crisis, they would more than likely be complete by now. Look out for their unveiling in the near future. They plan to create the worlds largest night market on Deira Island.
There's a monorail running the 3 miles from the gates of Palm Jumeirah to the Atlantis hotel at the end in the center of the crescent (that doubles as a breakwater).
Atlantis was the first building developed and remains the focal point. It is home to a water park with 'that' slide that goes through an aquarium tunnel.
If you's like to stay at the Atlantis hotel, you can book your stay by clicking here.
Many other luxurious hotels and restaurants can be found here, but if you're on a budget, just take the monorail and marvel at what money and imagination can create.
The world map islands and other projects are also under development to increase Dubai's land mass, beaches and of course tourism.
Did you know? When Palm Jumeriah was completed, it was the largest man made island in the world.
5. Buy Jewelry At The Gold Souk In Old Dubai
If you're in the market for gold or jewelry, look no further than Dubai's Gold Souk.
Dubai has a rich history with the gold trade and the labyrinthine souk represents this history. The souk has over 380 stores, most of which sell gold, diamonds and other precious metals.
Be sure to haggle the price as the vendors will bloat the price to begin with. The weight element is not up for negotiation, but the workmanship is. Make your own judgement on how much you want to pay.
You can find the souk located in Deira, near the AI Ras metro station.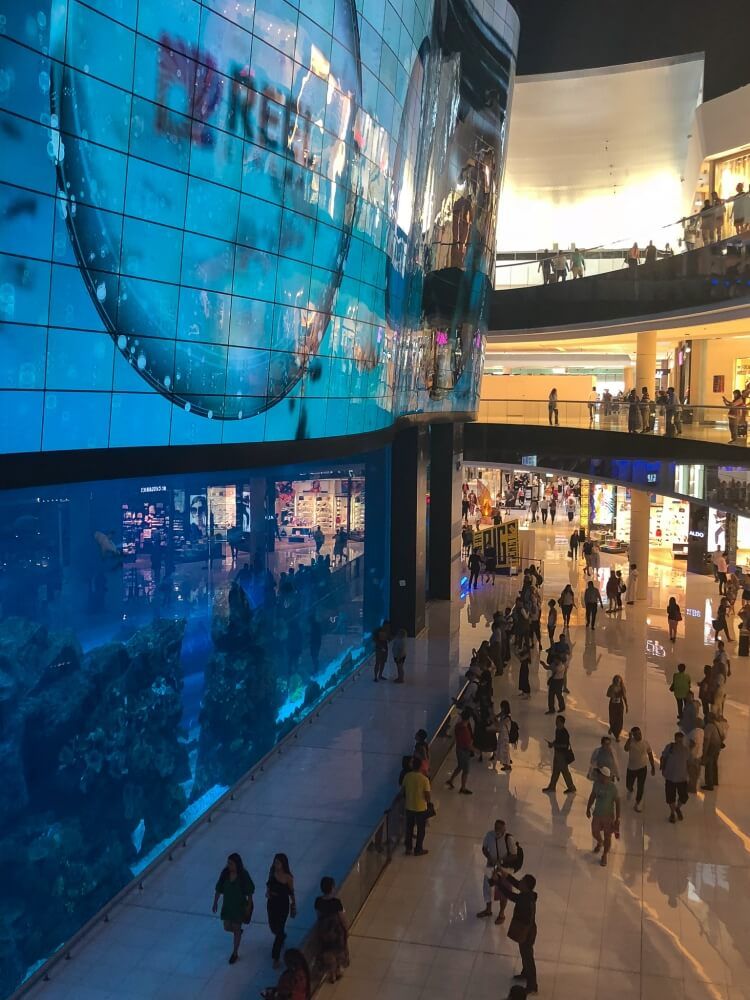 6. See The Sharks At The Dubai Aquarium
Dubai aquarium and underwater zoo has some exciting thing in store for you. It's one of the biggest in the world and can be found inside The Dubai Mall.
The marketing and design teams at the Dubai Mall deserve the plaudits they're getting. They cleverly installed the worlds largest acrylic panel to expose a part of the aquarium to mall shoppers.
It opens up one side of a huge tank full of fish, rays and small sharks, to give the public a taster and be entice them into the aquarium. You can see it from all 3 floors of the mall.
Entrance is on the middle floor, but what is there to do? Well, 'The King Croc' has arrived. The saltwater croc is over 5m long and weighs 750kg.
They recently brought it over from Queensland, Australia. Head over to their website to read more.
The main attraction of Dubai aquarium is their collection of sharks. Without any diving experience, you can jump into their 10 million liter tank and come face to face with Sand Tiger Sharks, behind the security of a cage of course.
Opening hours 10.00am to 12.00 midnight.
7. Adventure Sports
One of the most popular activities for adventure sports enthusiasts to do in Dubai is a skydive over the Palm Jumeirah. It speaks for itself really.
If you're going to do a skydive, it's best to do it over something interesting.
Dubai from a birds eye view perspective looks pretty awesome. But it is a bit on the pricey side. To skydive over the Palm is going to set you back a hefty $600.
Aside from skydiving, you can jetpack, flyboard or jetovator (what even is a jetovator?!) as well as all the usual watersports.
If water isn't your thing then you can zipline down the longest urban zipline in the world. All of these can be found in the Dubai Marina area.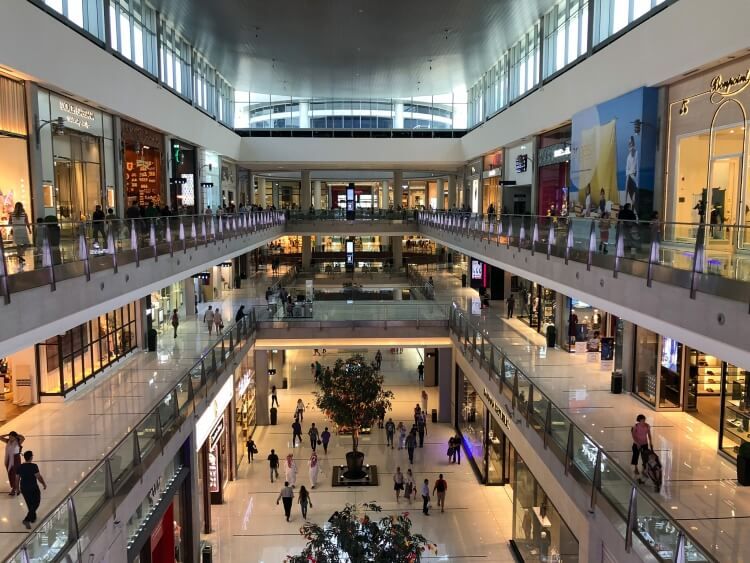 8. Check Out All Of Dubai's Super Malls
Being the city in which consumers spend the most money in the world leads us to the very obvious conclusion that Dubai is peppered with an array of world class shopping options.
There are more malls than we can shake a stick at, but if you're under time constraints then look no further than it's flagship, aptly named 'The Dubai Mall'.
It's attached to the Burj Khalifa so you can't miss it.
The Dubai Mall has 1200 stores and is one of the world's largest by area. It features many world records such as worlds largest acrylic panel for the aquarium (weighing in at 245 tons) and the worlds largest OLED screen.
It has a waterfall with diving human sculptures, one of the worlds biggest aquariums, a huge ice rink, a SEGA game center, a state of the art 26 screen cinema … and the worlds largest candy store. Sold!
If you can peel yourself away from this mall, try the Mall of the Emirates near the palm. It has an indoor snow park, currently the largest in the world. It features the worlds first indoor black diamond run.
One of the best things you'll see in Dubai is completely free! You can't miss the largest choreographed fountain display in the world.
To get there, head out of the Dubai Mall towards the Burj Khalifa anytime after 6pm. The displays are on the hour and half past until 11pm and last around 5 minutes.
It's a brilliant spectacle as the water jumps to the musical beats. If you time it right, you'll get an amazing sunset behind the skyscrapers as the light reflects off the water.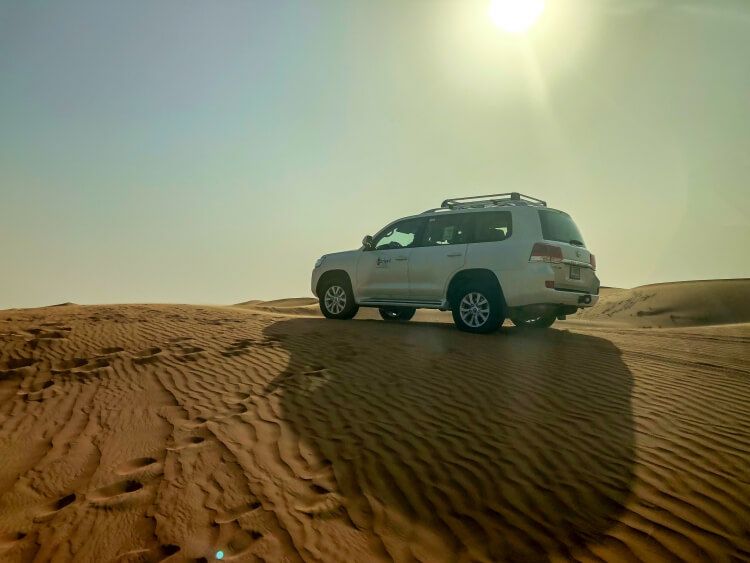 9. Go On A Desert Safari
This extremely popular excursion is more than just dune blasting, it's a half day full of activities. You can either choose the morning safari 8.30am to 11.30am or the evening safari 4.00pm to 10.00pm.
There are 2 ways to do the dune blasting, depending on which company you go with. Either by riding a quad bike yourself or by being passengers in a 4×4. We did the 4×4 in the evening.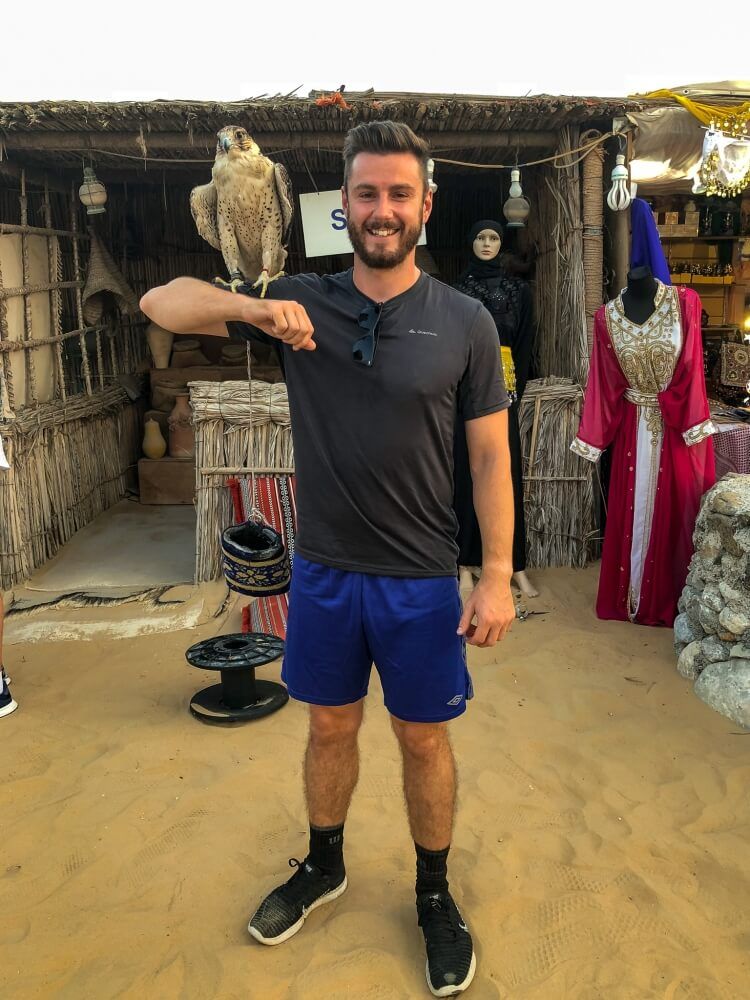 After dune bashing, then learning about falcons and camels, the convoy of 4×4's reaches the camp for the company you choose.
There are multiple companies who all use different camps within the same desert area and you can opt to take out some quad bikes (at a premium), sand board and camel ride.
We'll be upfront and warn not to get carried away by the sand boarding or camel riding. The camels walk around in a small circle and don't seem very happy.
The sand boarding is a couple of old snowboards that you walk up a small dune and slowly slide down on.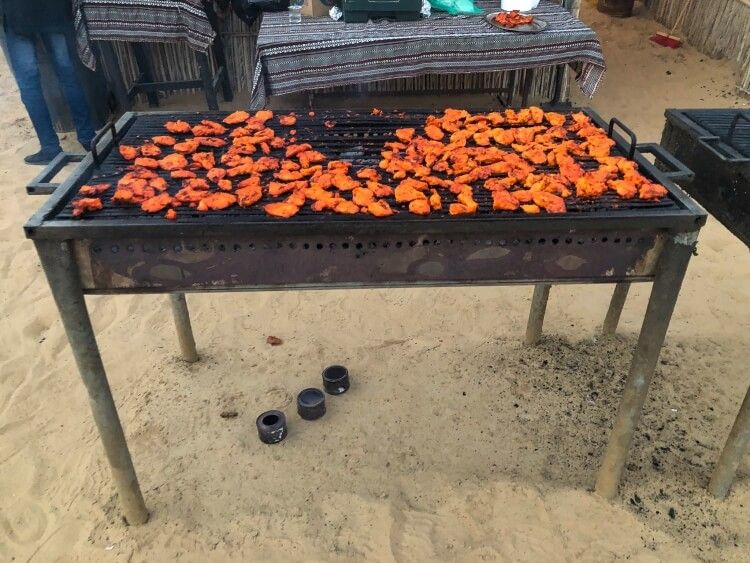 In the camp there are stalls set up for henna tattoo's, holding a falcon on your arm and shops selling local arts & crafts. Next up is a buffet BBQ dinner, which is actually really good.
Finally, the evening entertainment starts. For more information and a full list of what you'll do, check this website out.
If you choose the morning 4×4 dune bashing, it doesn't include the BBQ or entertainment. There are various options available at different prices so be sure to pick the right one for you.
10. Watch A Movie At The World's Most Luxurious Cinema Experience
We should start by mentioning that we took the 'worlds most luxurious cinema' accolade as a direct quote from their own website. This would obviously be up for much debate!
The thing is, it refers only to one of its cinema experiences – Platinum Suites.
For those who don't have money to burn, the normal cinema screens are exactly what you'd expect. There are 26 screens and the place is massive. Still a cool experience even if you're not in Platinum.
No prizes for guessing where you can find it. The Dubai Mall, of course. The seats in platinum do look pretty cool to be fair, have a look at their website.
Interactive Map For Things To Do In Dubai Itinerary
Our Popular Travel Guides
Want more Asia Content? Head to our Asia Travel Guides to explore popular tourist destinations on the world's largest continent.
---
We hope this guides featuring the best things to do in Dubai helps you plan your trip!
Please let us know if you have any questions about Dubai or need help planning your trip in the comments below.
Happy travels,
Mark and Kristen
Enjoy This Dubai Activity Guide? Pin It For Later!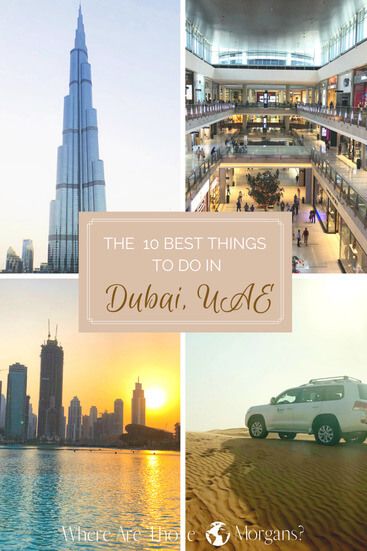 Note: This article contains affiliate links. When you make a purchase using one of these affiliate links, we may earn a small commission at no extra cost to you.
All Rights Reserved © Where Are Those Morgans, LLC. Republishing this article and/or any of its contents (text, photography, maps, graphics, etc.) in whole or in part is strictly prohibited.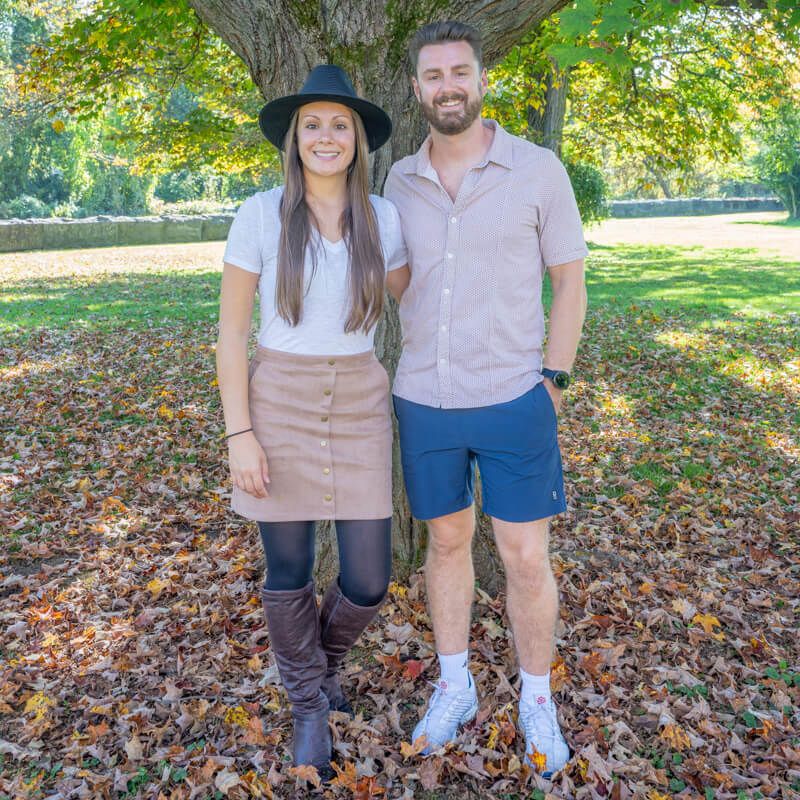 Mark and Kristen Morgan are travel, hiking and photography experts. Over the last 6 years traveling full time, they have explored more than 40 countries and 30 US states.
Their work has been featured in USA Today, Gestalten, Get Your Guide, CityPASS and Condé Nast Traveler along with various other publications.